New York Fashion Week: Chinese and Hong Kong designers show on world's stage at China Day event
Edison Chen's Hong Kong-based label Clot and three Chinese brands – Li-Ning, Peacebird and Chen Peng – team up with Chinese e-commerce website Tmall to show their latest collections in the Big Apple
The men's collections in New York may have ended with a show by cult designer Raf Simons, a favourite of hip-hop stars and the art crowd, but China reigned supreme on the last day of the event, with the Council of Fashion Designers of America (CFDA) even billing it China Day.
The day-long affair saw three Chinese brands and one Hong Kong brand present women's and men's collections in collaboration with Chinese online retail platform Tmall.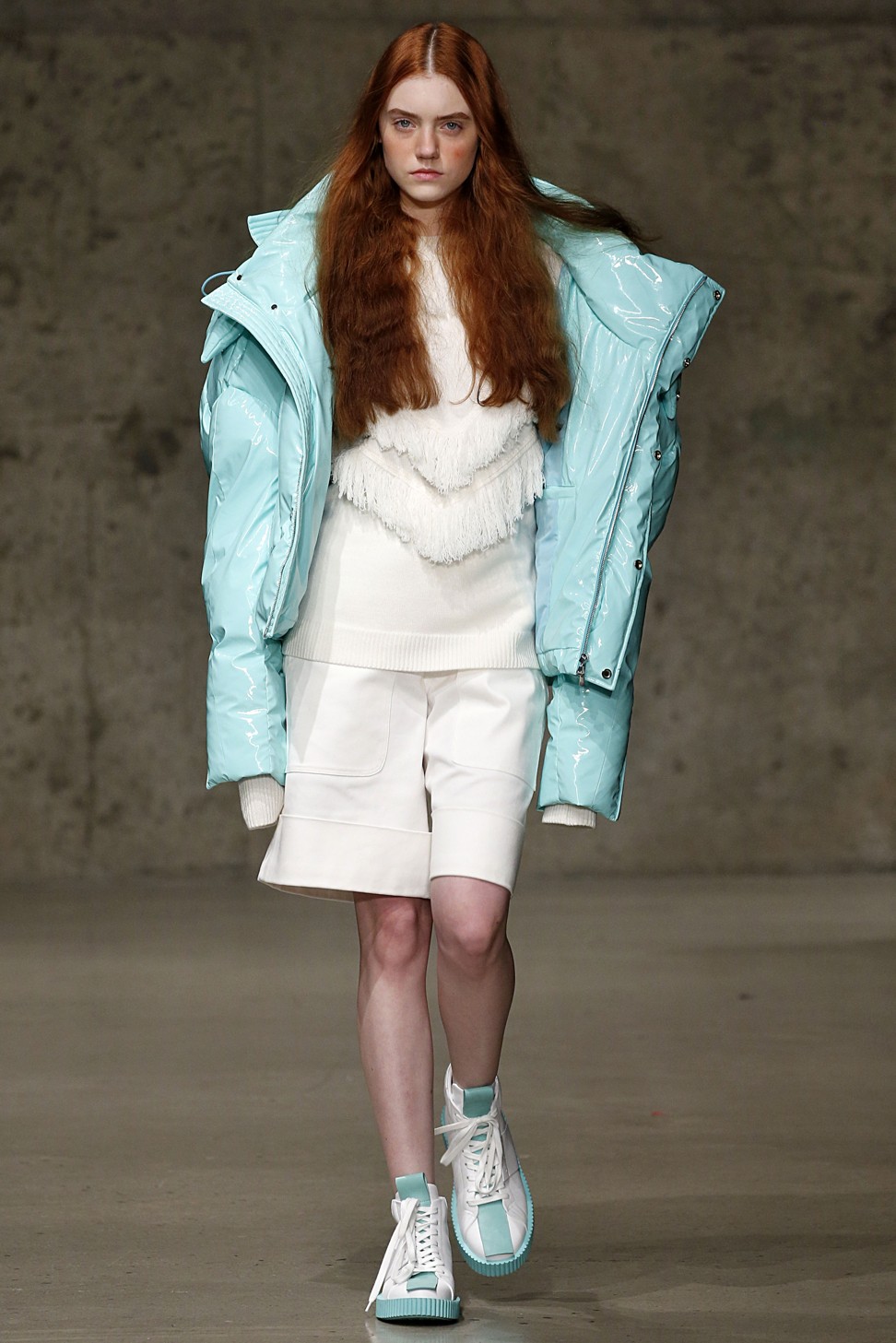 Sportswear giant Li-Ning, high-street brand Peacebird, independent designer Chen Peng, and Clot – the streetwear label founded by Hong Kong-based entrepreneur Kevin Poon and former entertainer Edison Chen – all staged shows, and made their offerings available online on Tmall as soon as the events ended.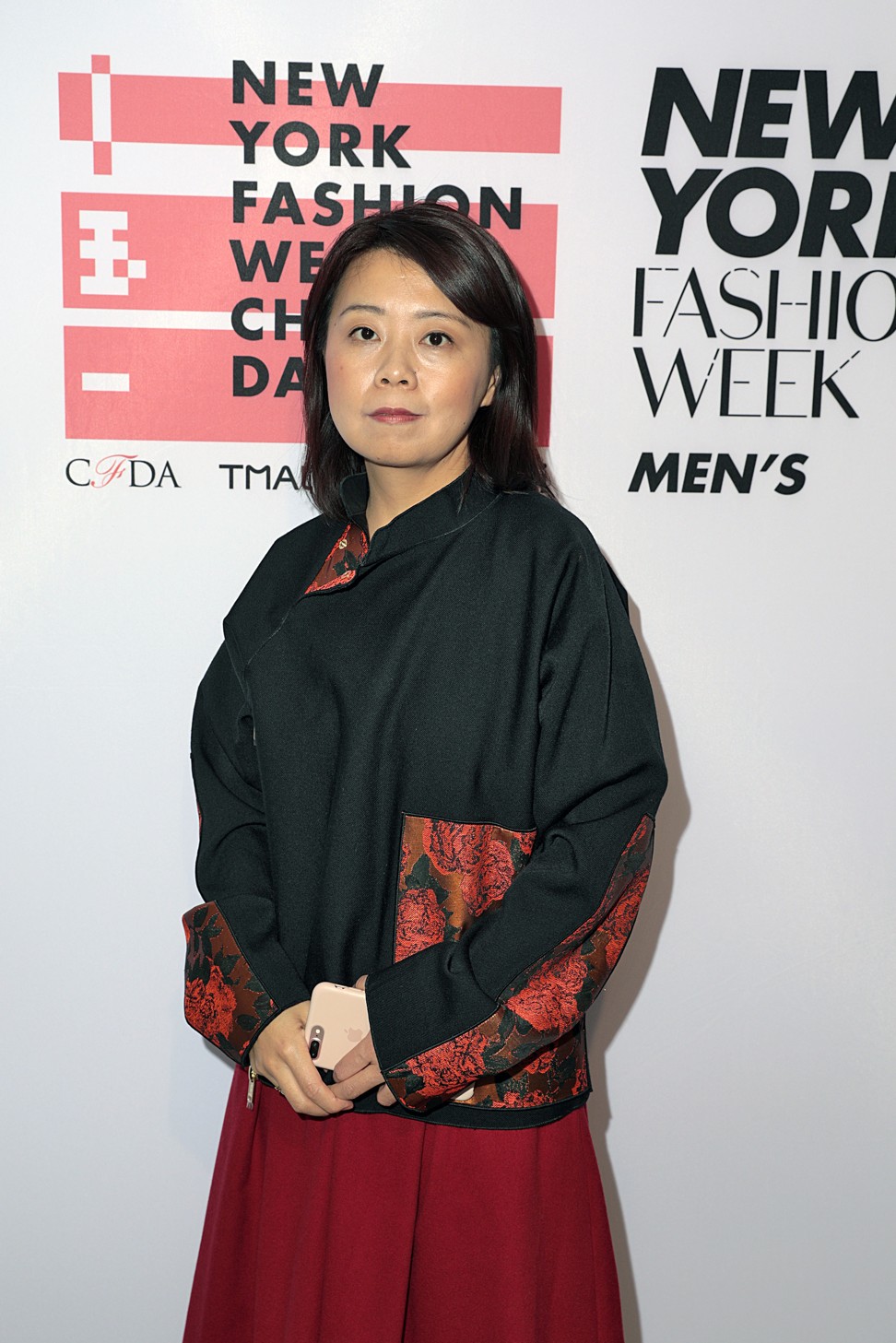 "We've seen a big upgrade in the fashion scene in China, and we decided to invite a lot of premium brands to Tmall, so we started a series of activities to show that Tmall is also about trendy brands," explains Jessica Liu, president of Tmall Fashion and Luxury, speaking backstage after the Chen Peng show.
"When we approached the CFDA, we found them very open and willing to do innovative stuff; [they were] not just interested in corporate sponsorship but [they wanted] to do something deep to influence the industry."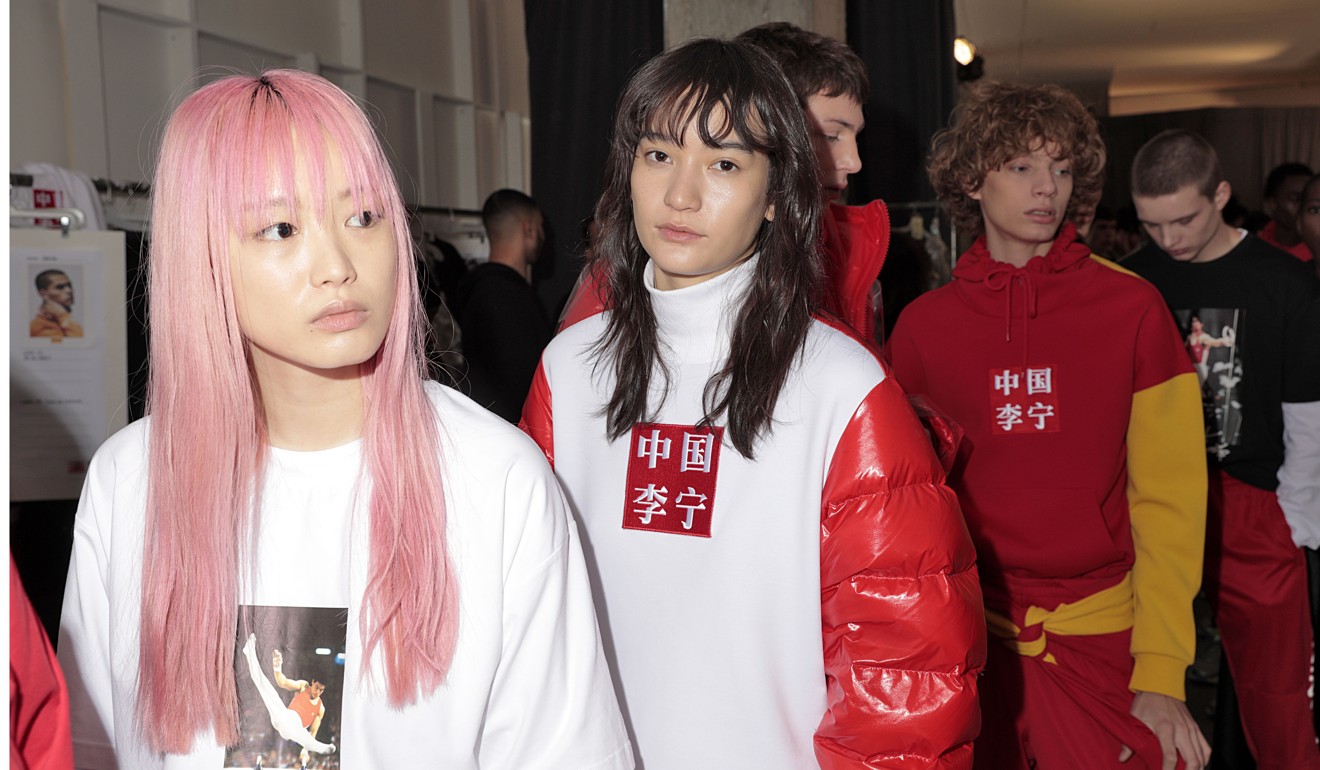 Showing on the same day in a cavernous location on the west side of Manhattan, the four brands focused on what they do best: athletic apparel and outerwear from Li-Ning; youthful separates from Peacebird, which collaborated with Coca-Cola, using the company's English and Chinese logos on a bunch of pieces; unisex down jackets from Chen Peng, known for his "one-sized" adjustable garments; and a Chinese-inflected collection from Clot.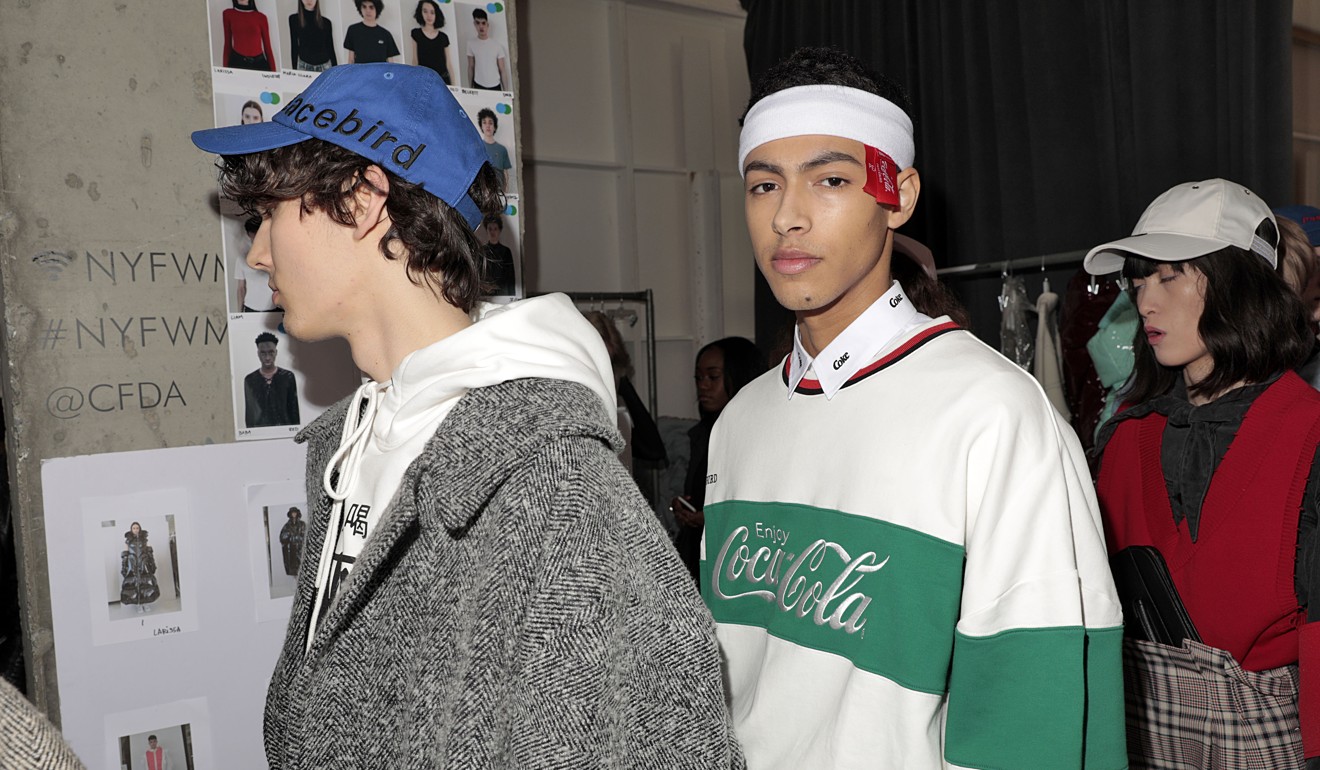 From the music chosen to accompany its presentation, which opened with the soundtrack of Wong Kar-wai's In the Mood for Love, to the diverse casting, which included Chinese seniors and downtown hipsters, the Clot show was a love letter to Hong Kong and its vibrant culture.
Traditional silk brocade jackets were followed by pyjama sets worn with slippers. Next came the mismatched print outfits that were paired with Nike and Converse trainers. It made for a Mong Kok-meets-Manhattan vibe that was a breath of fresh air, especially when compared with the more commercial offerings of the other labels.
When asked whether they tried to make this collection more accessible, given the see-now, buy-now model adopted by Tmall, Chen was adamant that it wasn't the case at all.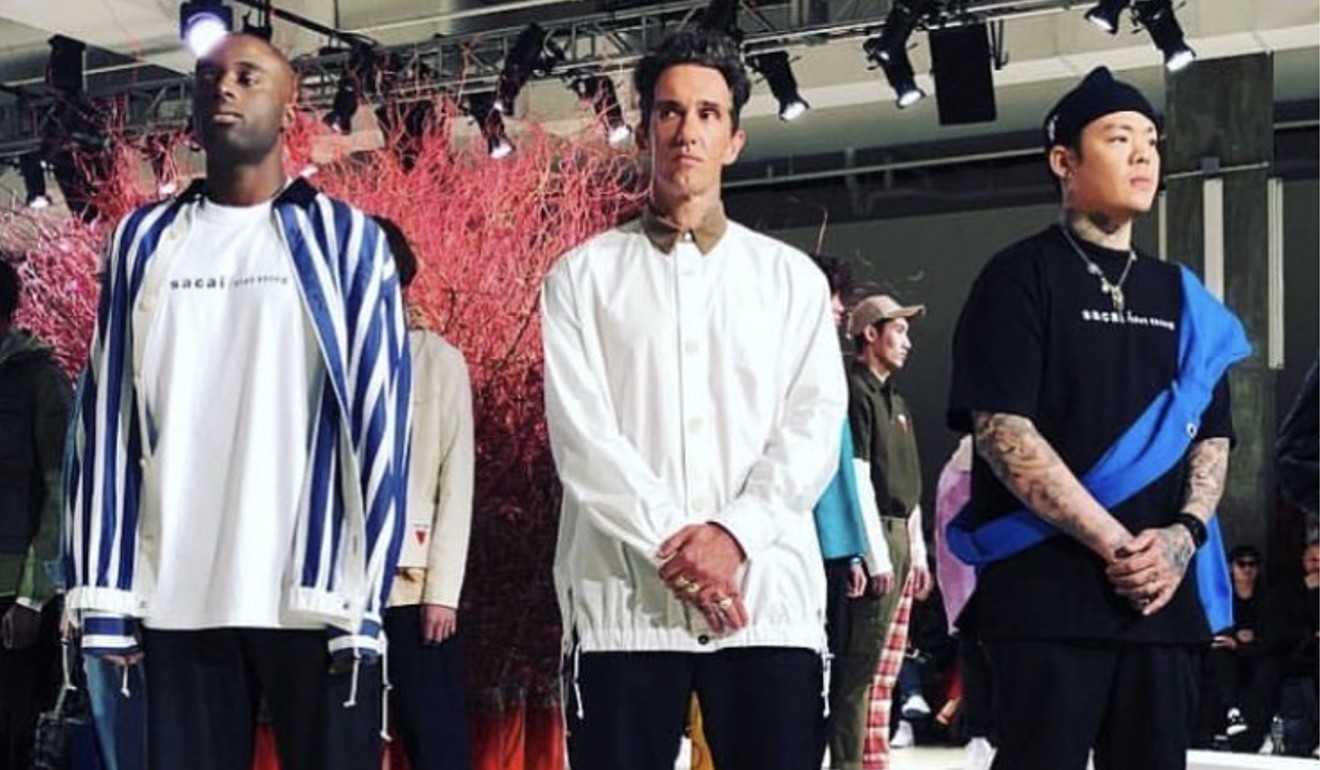 "Creativity is creativity. We didn't tone it down or anything," he says while being greeted by well-wishers after the show. "We've been searching for who we actually are, and although we've grown up with a Western upbringing, we've been studying our heritage and our culture a lot, and we've been trying to really show that. You see it in the shoes, the outfits. It's been a journey."
Peng, on the other hand, zeroed in on his signature item, the down jacket; a utilitarian wardrobe staple that he's been perfecting since his university graduation project three years ago. "Tmall is a big commercial platform and this collection is already available, these same runway pieces," says Peng during a post-show interview.
"My brand is already sold in 40 stockists in 10 countries around the world but they are small independent boutiques. This collaboration with Tmall helps us target the Chinese market in a better way because we're growing as a brand and we need to focus on China. I'm very grateful for their support."
It's a sentiment echoed by Poon. "Tmall approached us and it was quite unexpected," he says before the Clot show. "We already sell through our own channel on Tmall, and it's been great working with them because our fans in China otherwise wouldn't have access to our products. We never thought that we could have a fashion show in New York, especially coming from Hong Kong.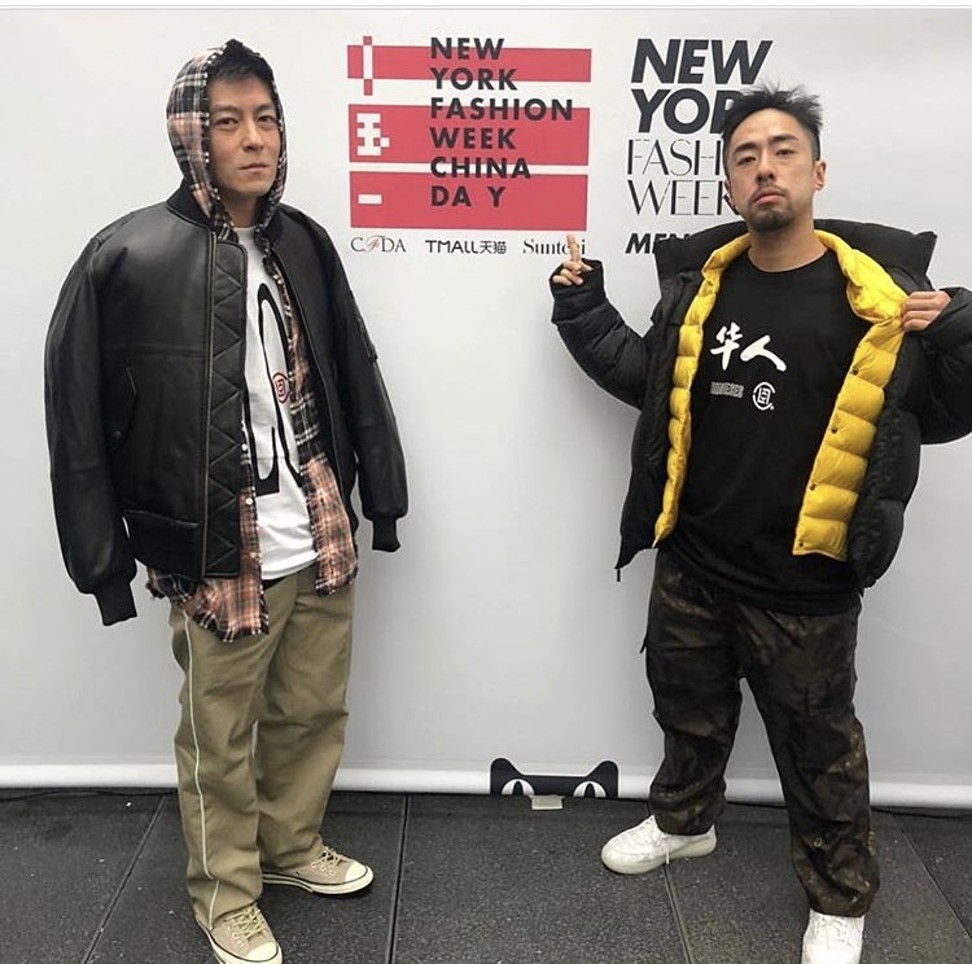 "It's great to be here also because it's our 15th anniversary and this collection is a mix of reissued archival pieces, new stuff available on Tmall right after the show and some special items like trainers we've designed with Nike."
Are we to expect similar events from Tmall in the more prestigious fashion capitals of Paris and Milan, something that rival online retailer JD.com has been doing in recent seasons?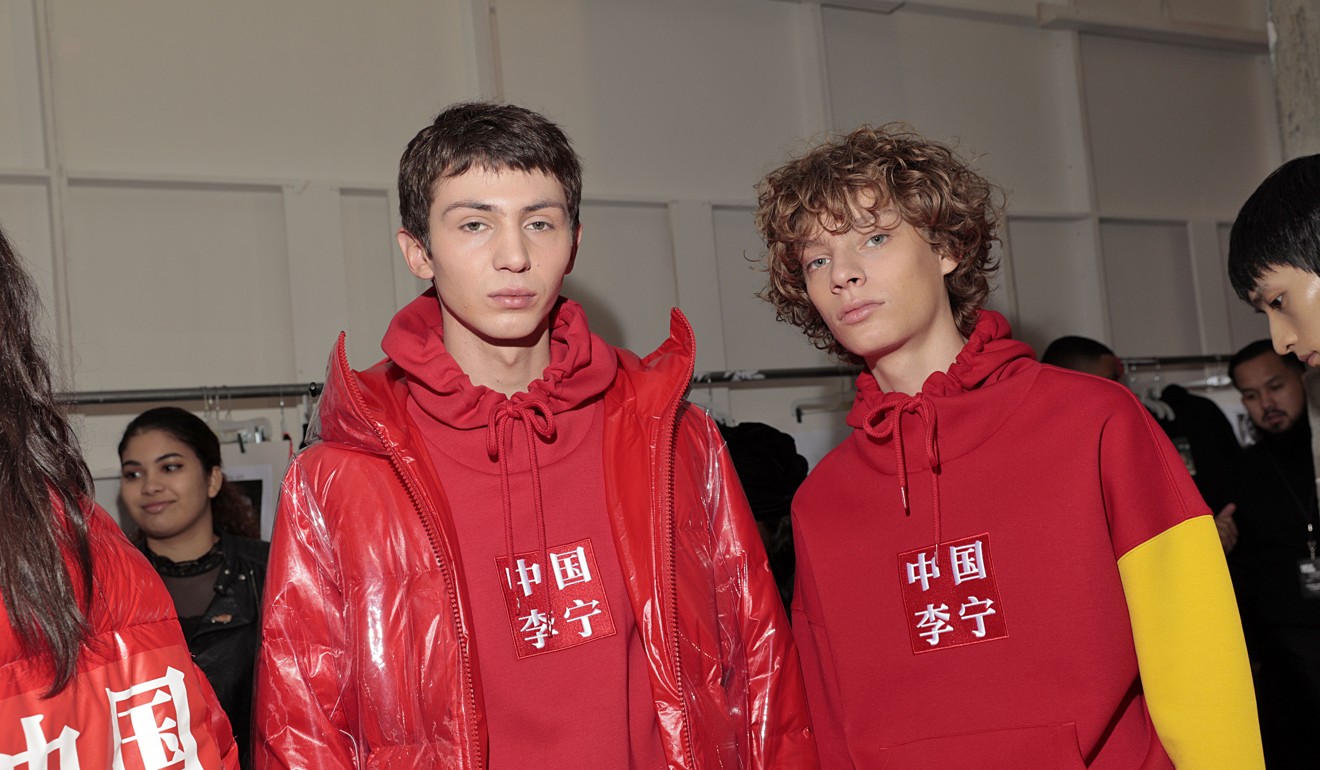 "We're very open-minded and we want to introduce Chinese brands to the rest of the world so we would definitely consider Paris or Milan," explains Liu. "But we need to find the right partners to come up with good ideas because we're not looking for shallow collaborations but something meaningful and deep."
Alibaba – owner of Tmall – is also the owner of the South China Morning Post.