New York Fashion Week: Bottega Veneta swaps Milan for Manhattan catwalks
The Italian leather goods house moved its show to the American Stock Exchange in New York to celebrate the opening of its largest boutique in the world on Madison Avenue
In recent years, brands have been abandoning New York Fashion Week for the greener pastures of Paris or to present their collections outside the official show schedule. This season, however, Italian brand Bottega Veneta bucked the trend, moving its women's and men's autumn-winter 2018 show from Milan to the Big Apple.
While the itinerant show is nothing new – fellow fashion brands such as Gucci, which is part of Kering (the same luxury conglomerate that owns Bottega Veneta), and rival labels such as LVMH-owned Dior and Louis Vuitton have been doing them for years – it was an unusual move.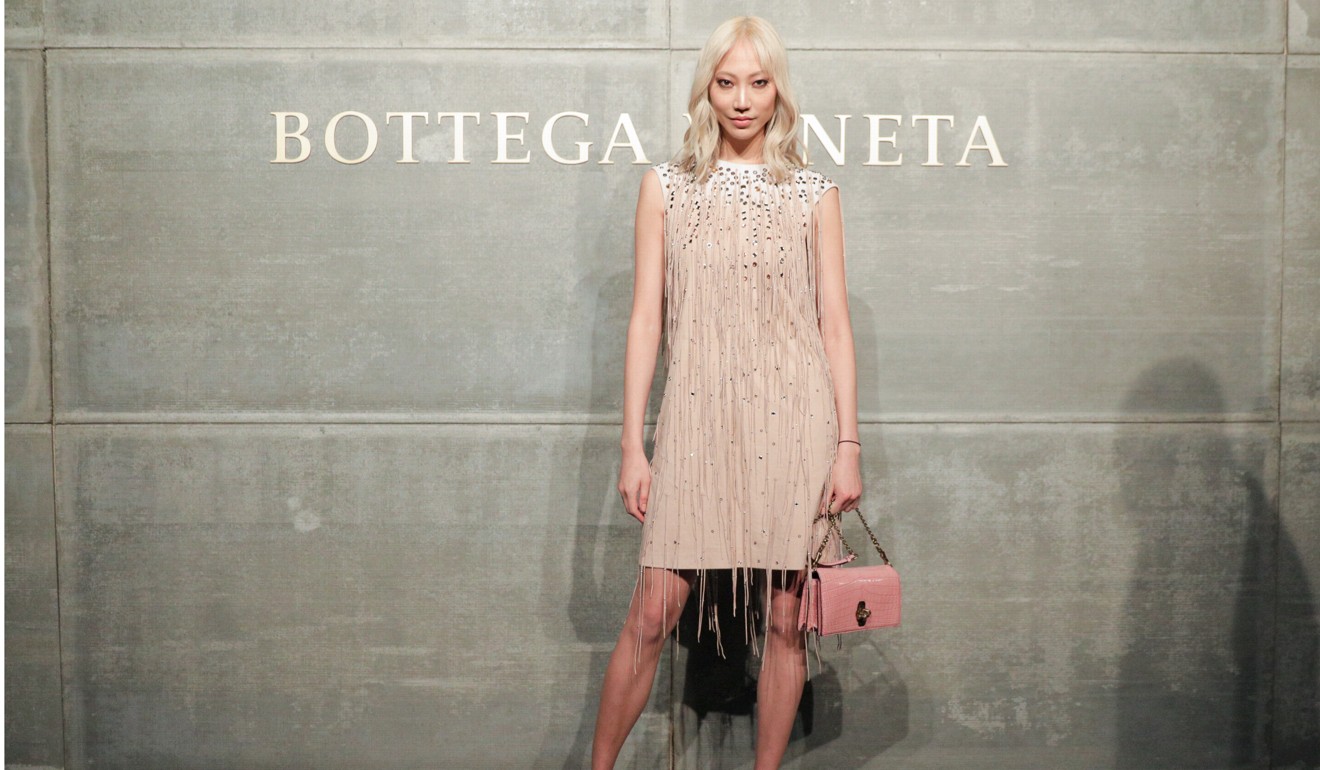 Known for its logo-free, woven-leather goods and timeless ready-to-wear collections, Bottega Veneta has always championed the idea of "whispered luxury", keeping a low profile and letting its products do the talking.
In the last few months, however, amid positive but not stellar sale results – especially when compared with those of other brands in the Kering family – Bottega Veneta has been shaking up its management team as well as its image, while also enacting a shift in its marketing and communication efforts.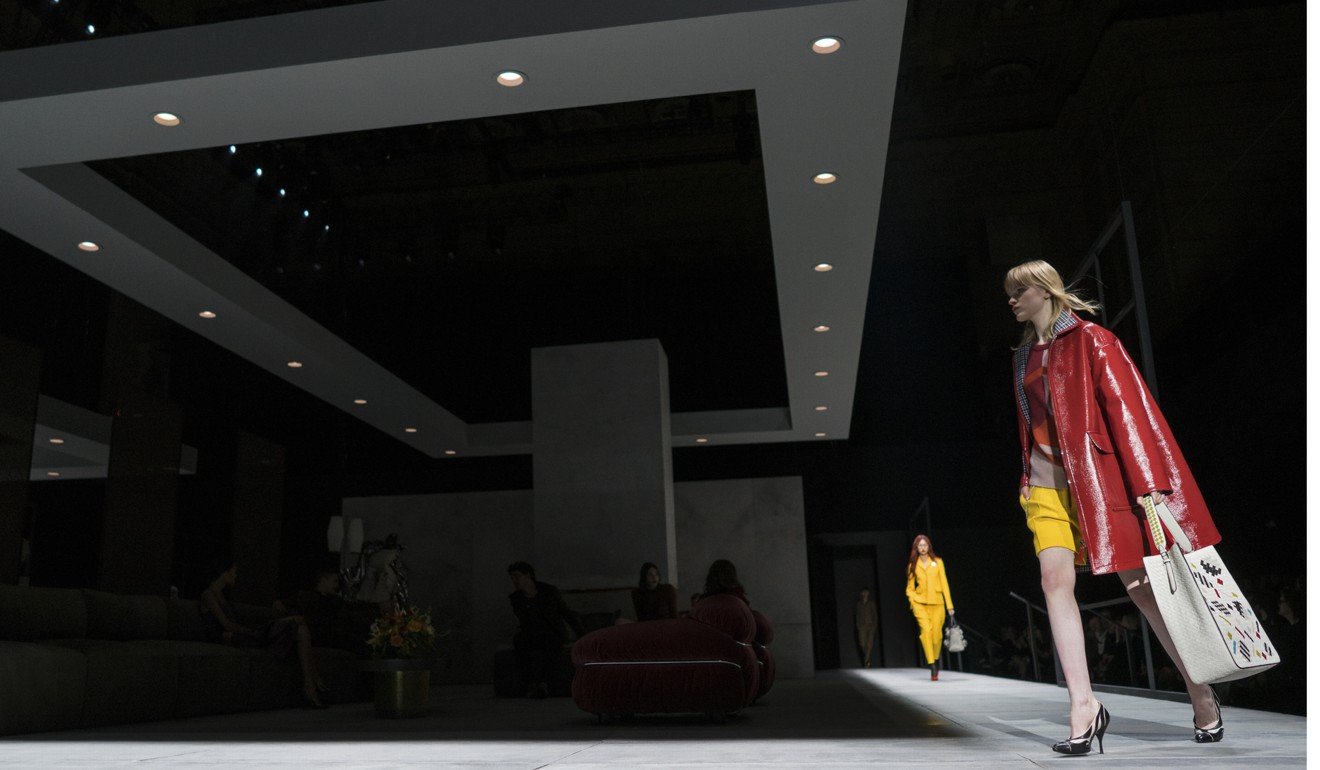 The first signs of this new direction were evident in Hong Kong late last year, when the house held a big party for the reopening of its Landmark boutique, inviting celebrities such as Taiwanese actor Godfrey Gao and K-pop star Tiffany Hwang. It was an unexpected move from a brand that had never openly courted the famous.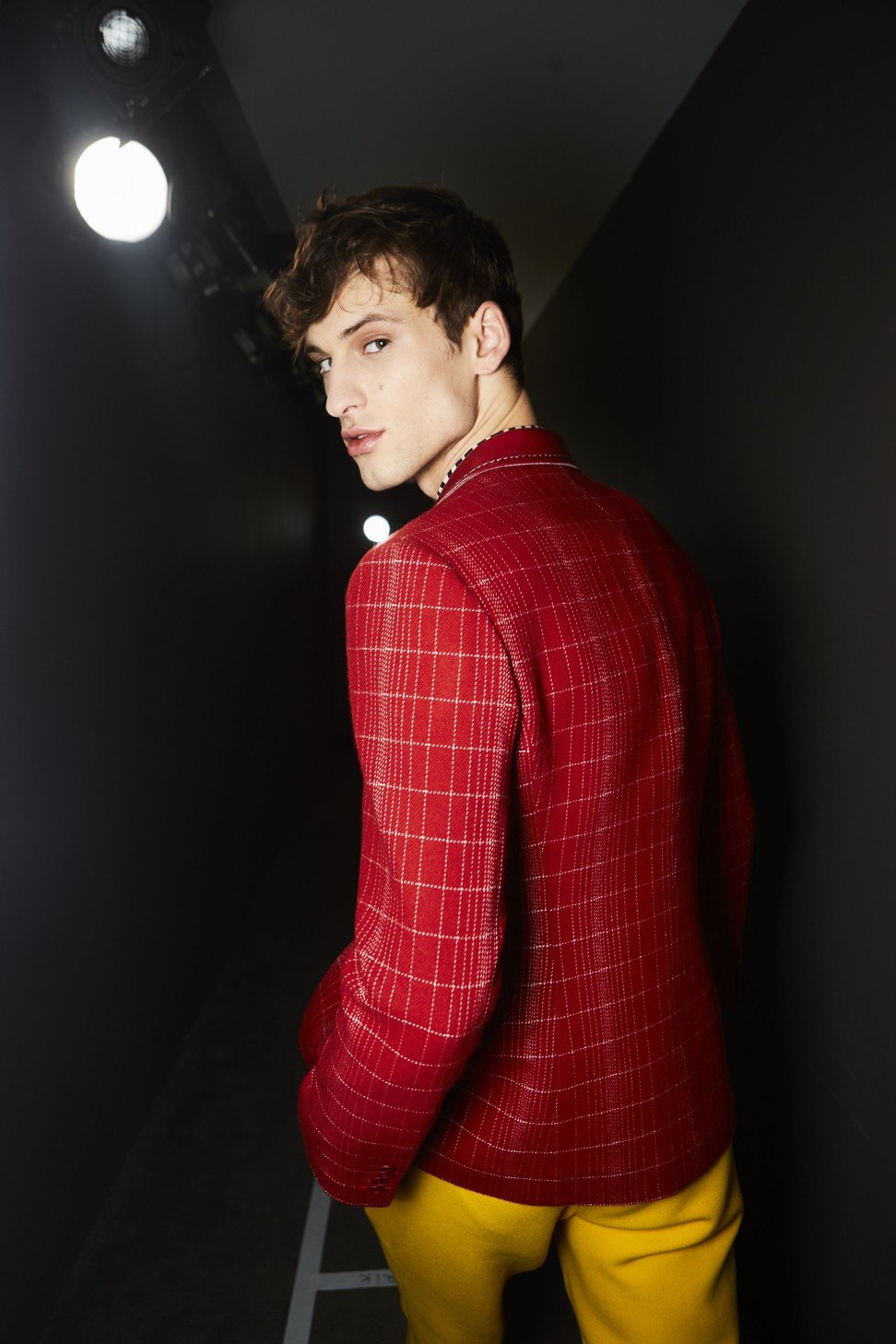 There was a heavy presence of stars, including Julianne Moore and Salma Hayek, at the New York show, which was held at the American Stock Exchange near Wall Street; an apt choice of location, given that Bottega Veneta customers tend to be the ultra-rich, who benefit from the recent tax cuts introduced by US President Donald Trump. This was the first time a fashion show had been held in the hallowed grounds of the building.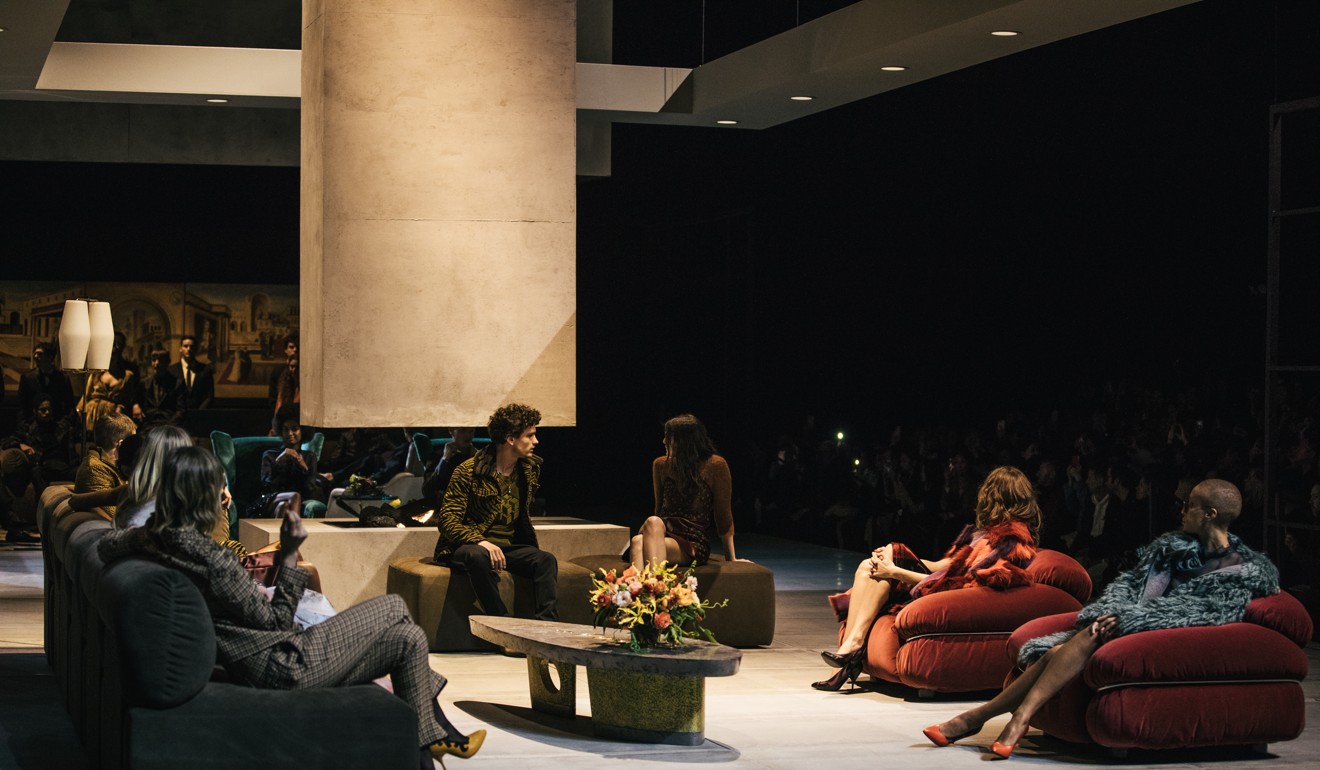 Business motives were also behind the New York move, as the company has just unveiled its largest boutique in the world on Madison Avenue. The shop is a five-floor behemoth that sells every single range in the Bottega Veneta collection, from accessories to fragrances, and even furniture.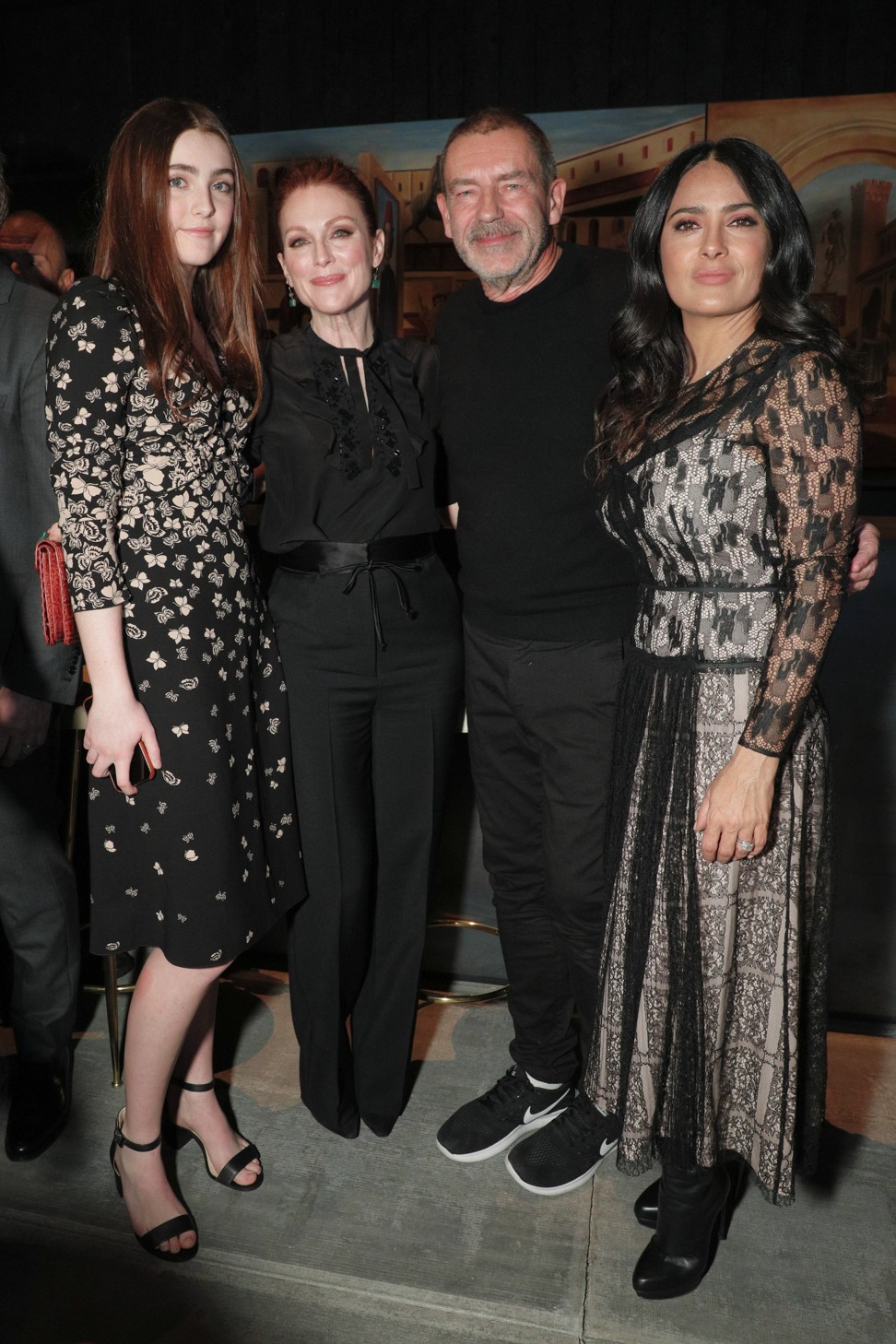 The day before the show, on prominent display on the main floor of the store was a dog-themed Chinese New Year range; a telltale sign that even luxury boutiques on the Upper East Side of Manhattan welcome plenty of Chinese travellers.
In an intimate pre-show presentation on the top floor of the store, creative director Tomas Maier, who has been at the helm of the brand for a whopping 17 years (aeons in a fickle industry such as fashion), explained why it was the right time for Bottega Veneta to make such a statement.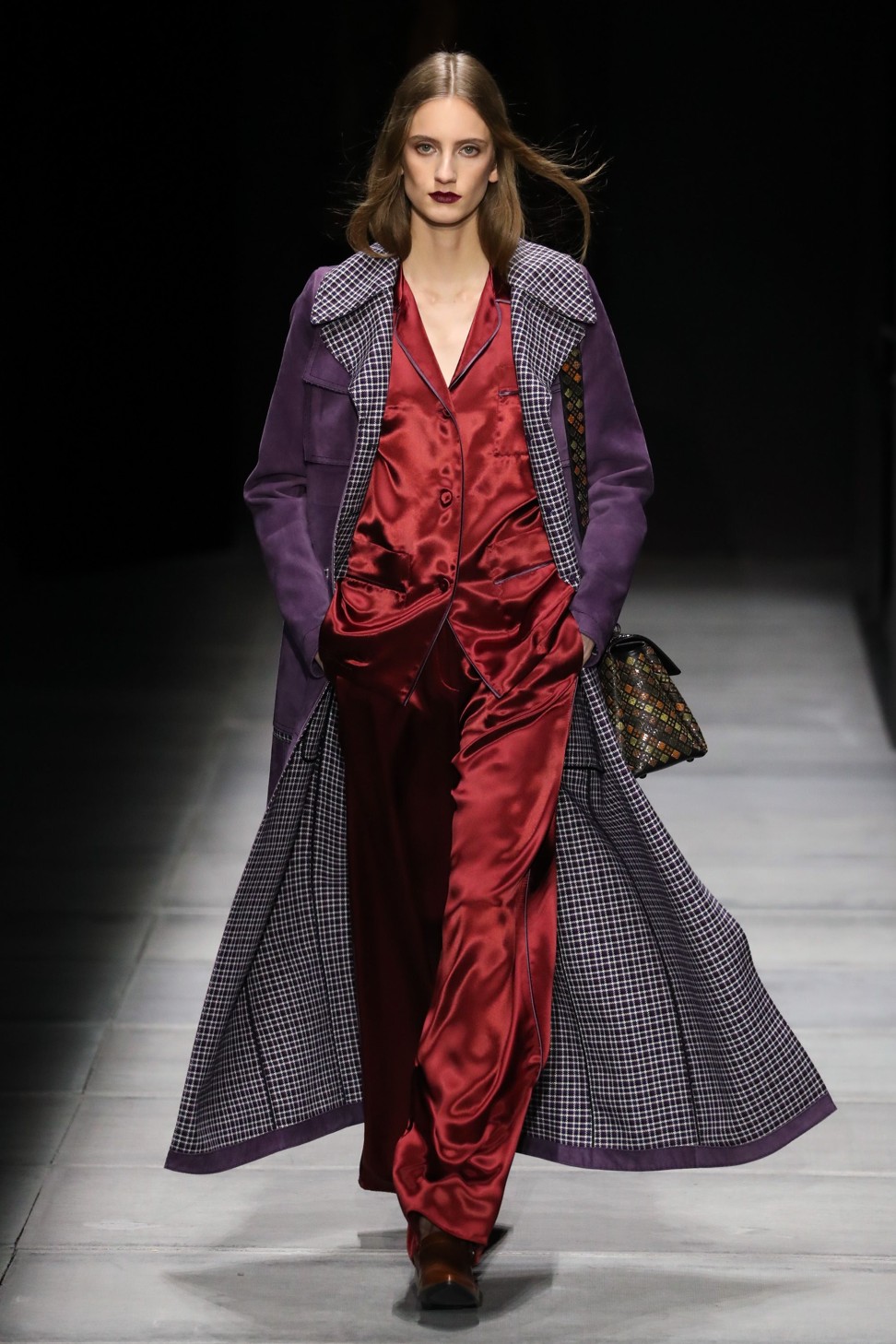 "It's a big moment for us and we decided to bring the show to New York," he said. "Our first store outside Italy opened on Madison Avenue in the '70s and we were looking for a place here for a very long time.
"I live in New York part of the year, and I find the city's skyline and beautiful buildings very inspiring. I incorporated elements such as the metalwork of buildings and the grillwork of old lifts into the clothes. It looks very simple but it never is."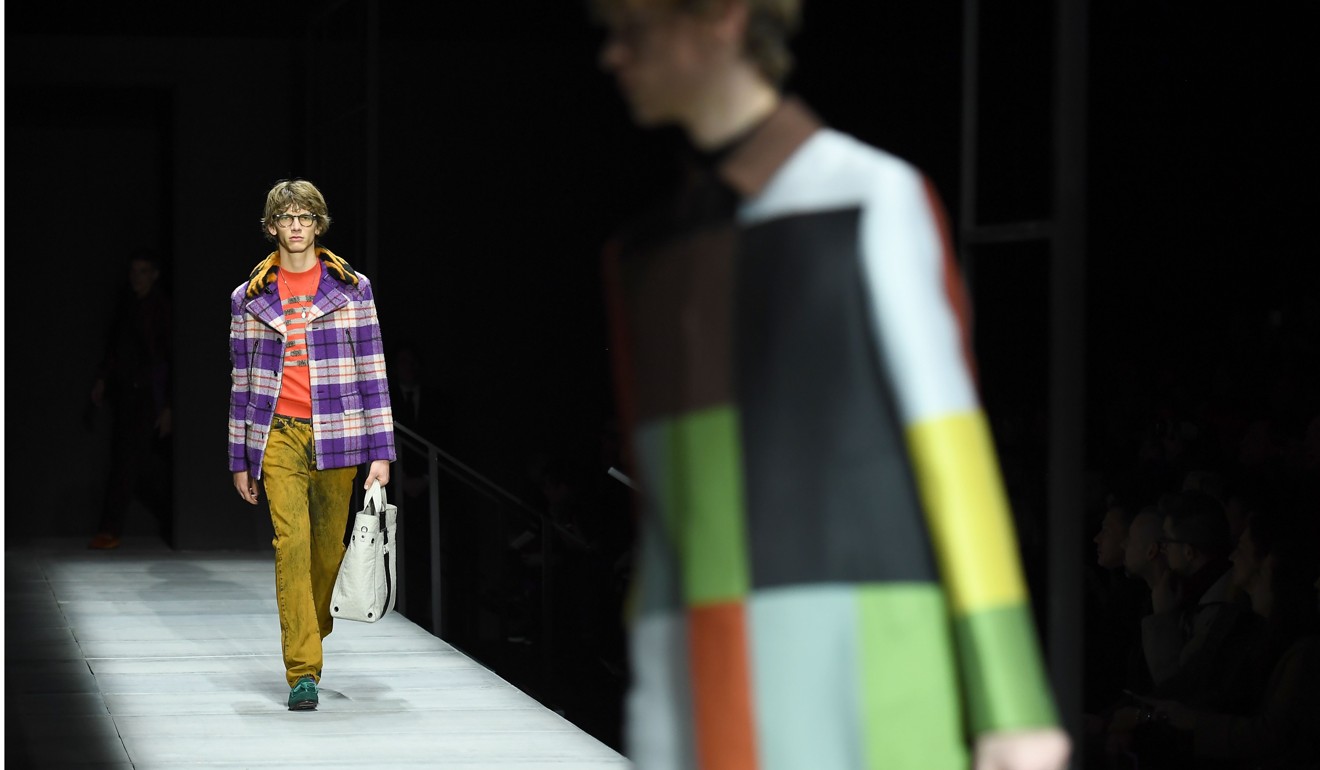 But how does the quiet approach of Bottega Veneta stack up against the loud and logo-centric wave that's all the rage right now? "I like the idea of private luxury and nothing too ostentatious. Luxury today is really about the product, where the material comes from, who makes it, and if it's sustainable or not. This is something you should be caring about. This is what luxury is for me," Maier said.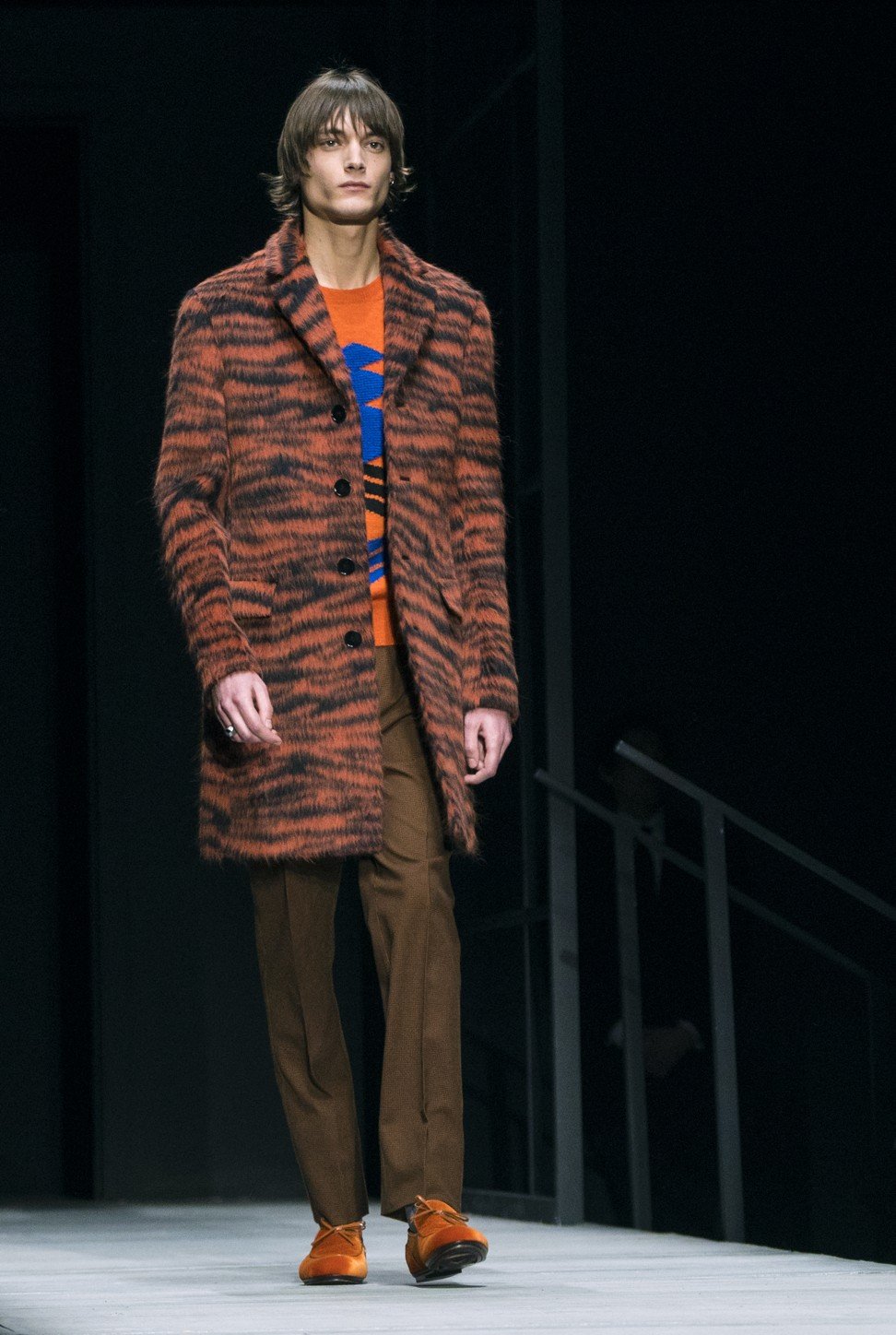 "It's true that it's changing but I think that there's a moment for everything. The '80s and '90s were really loud – even I used to go out wearing canary yellow pants when I was young – and then that ended for a while before coming back now because this new generation, who loves this loud stuff, never experienced that. So it's a cycle."
The evening event, which brought some much-needed buzz and star power to the lacklustre New York Fashion Week, had a sense of urgency and youthful energy that we haven't seen before at the label's polished and civilised morning shows in Milan.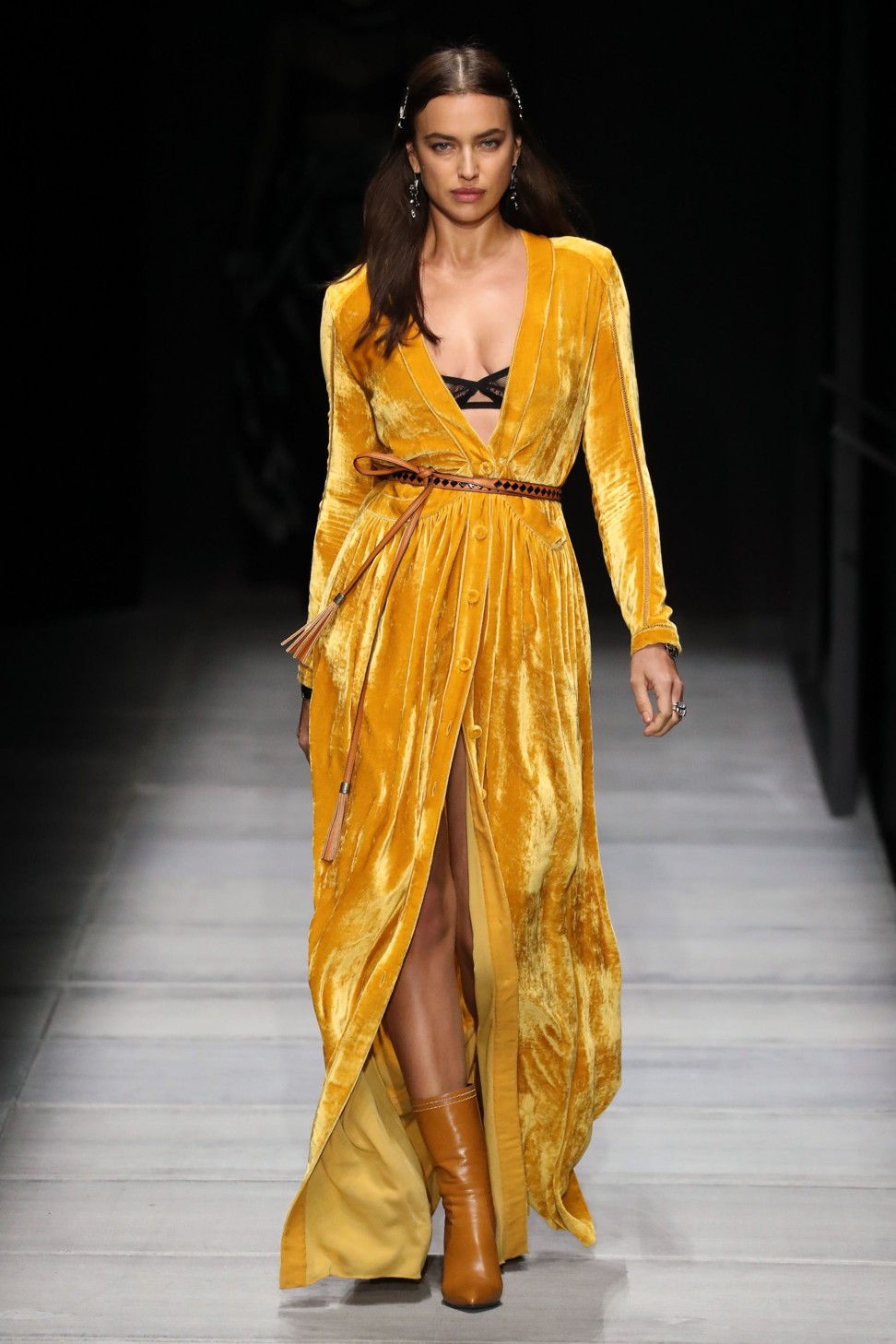 It began with female models clad in casual pyjama sets worn with oversized coats, while Maier's favourite cocktail dresses were peppered throughout. Shaggy furs, tailored ensembles in vivid hues and separates in tiger prints were the stand-out pieces, only rivalled by the Oscar-worthy gowns in lush velvet that closed the show.
The men's outfits were even more daring, with more of those animal prints, a series of harlequin colour-blocked separates, track pants worn with leather jackets and skinny broken suits in bright reds and yellows.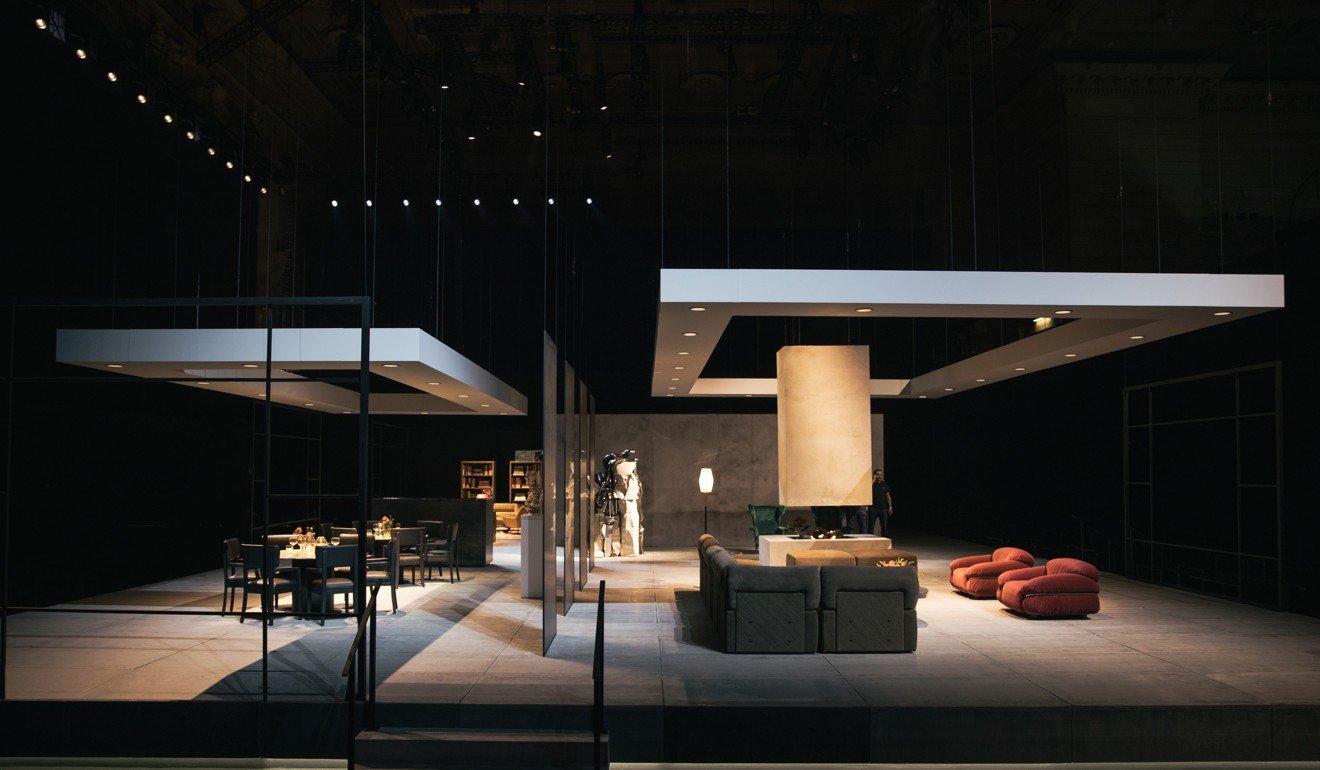 The minimalist set was designed as a chic bachelor pad, complementing the maison's elegant and streamlined aesthetic, but everything else in the show – including the soundtrack, which featured songs from the likes of Bronx-born rapper Cardi B – revealed how Maier is targeting a younger demographic while also trying not to alienate his very loyal clients.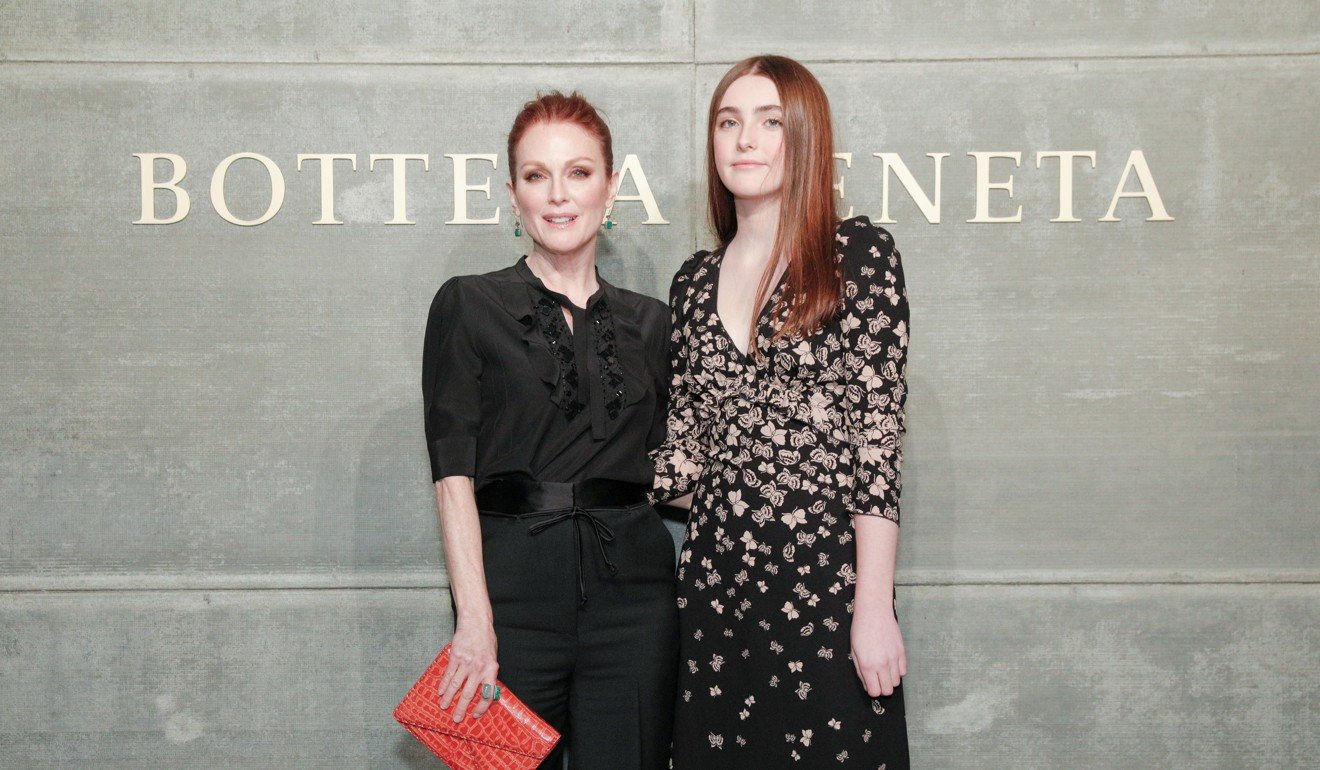 Bottega Veneta clients are grown-up women and men, not unlike the always impeccably dressed Moore, who perhaps not by chance brought along her daughter, a symbol of the cross-generational appeal that this New York moment represents for the brand.
This article appeared in the South China Morning Post print edition as: Bottega Veneta draws a bead on the younger generation