Fashion
Get more with myNEWS
A personalised news feed of stories that matter to you
Learn more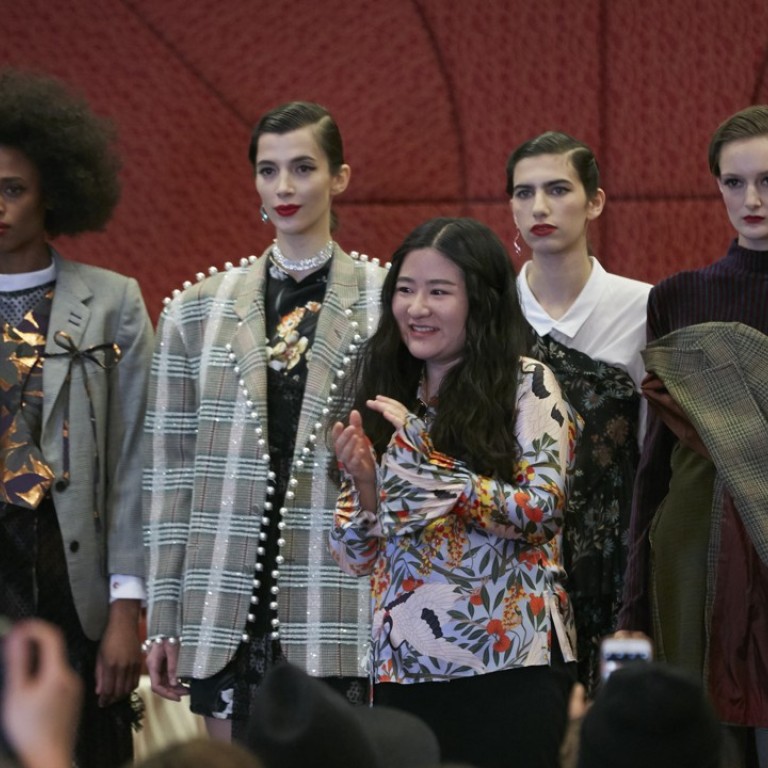 How an aspiring Chinese artist made a reluctant switch to fashion – and is now a star
Snow Xue Gao's trademark reworking of Chinese and Western wardrobe staples, from the qipao and mandarin collars to kimonos and men's suits, is earning the New York-based designer accolades and fans such as Rihanna
The largest Chinese restaurant in Manhattan is known for its vaulted ceilings and expansive dining halls, but earlier this month the word was out about another feature – models.
The Jing Fong Restaurant was closed for a private event as they meandered through tables for a New York Fashion Week show. It was a first, but given designer Snow Xue Gao's history and the fact that the line blended the tailoring of the West and the qipao of China, it felt right.
When Gao — shortlisted for the prestigious LVMH Prize for young designers — was growing up, a fashion career wasn't in her mind.
"When I was a child I just wanted to be an artist," she says. "I never really thought about fashion."
To pursue her art ambitions, when Gao took the National Higher Education Entrance Examination, or gaokao, she set herself on the art track. A high score got her into the Beijing Institute of Fashion and Technology.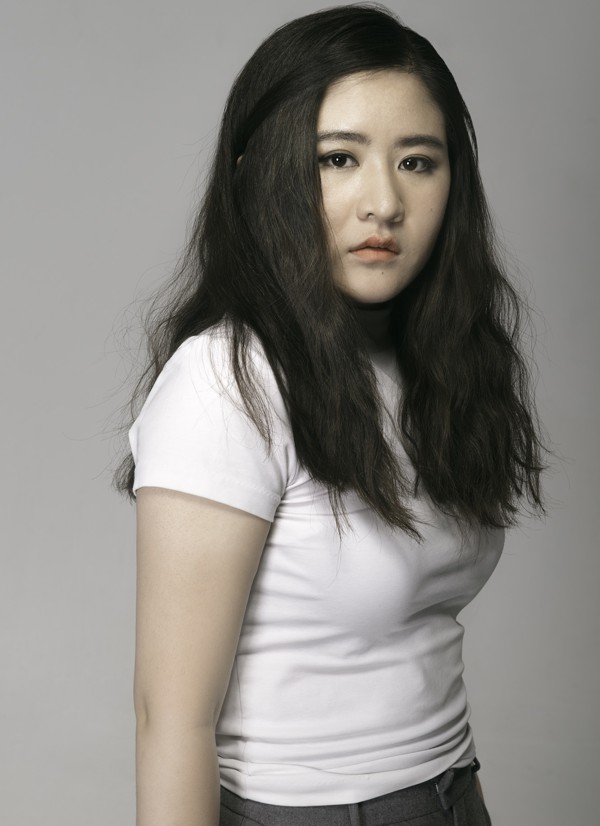 "My teacher said I could go there and that I could choose the best major, which happened to be fashion design, because of my score," the 25-year-old says. "I really had no idea about fashion design at the time but he just sent all of my paperwork and decided for me. So I went."
The start was rough. According to Gao, she didn't know some of the most universal designer names like Coco Chanel nor was she particularly interested in her studies for the first year. She was more interested in her art, particularly in printing. But during a project during the second year, things changed.
"We started doing clothes developed from our research and through that I realised it was not just about sewing and tailoring," says Gao, who won the 2017 Swarovski and Vogue Talents New Generation award. "It was about having your own ideas and feelings and using clothes to expose your story. It's the same thing as with printing and installation, just in a different way and that's really how I fell in love with it. It's just another way to tell my stories."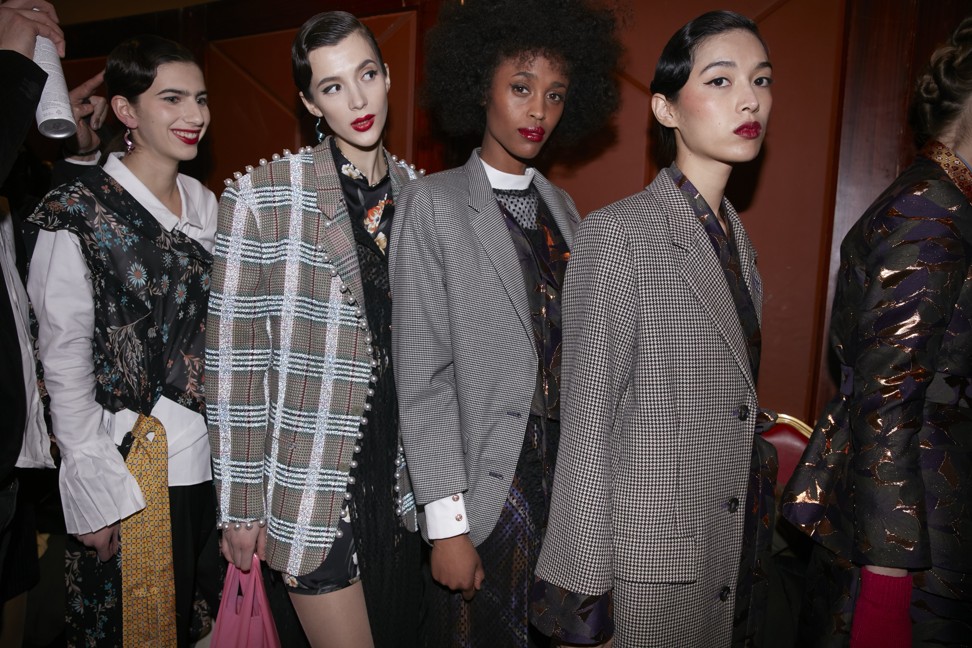 After completing her degree, a two-year masters programme at Parsons School of Design in New York and logging time at Jason Wu and Martin Greenfield, that story crystallised. "I really enjoy combining two totally different things from two totally different worlds," she says.
Case in point: her upbringing in Beijing with what she saw in New York. "So I really think about what's the signature thing from East and West; suiting is thought of as a really Western thing in Asia and for Western people, I was trying to think of what's the most Asian thing. I thought of the qipao and mandarin collars and Japanese kimonos and other traditional Asian coats and pieces like that."
"For my process, I try to work all of those elements together."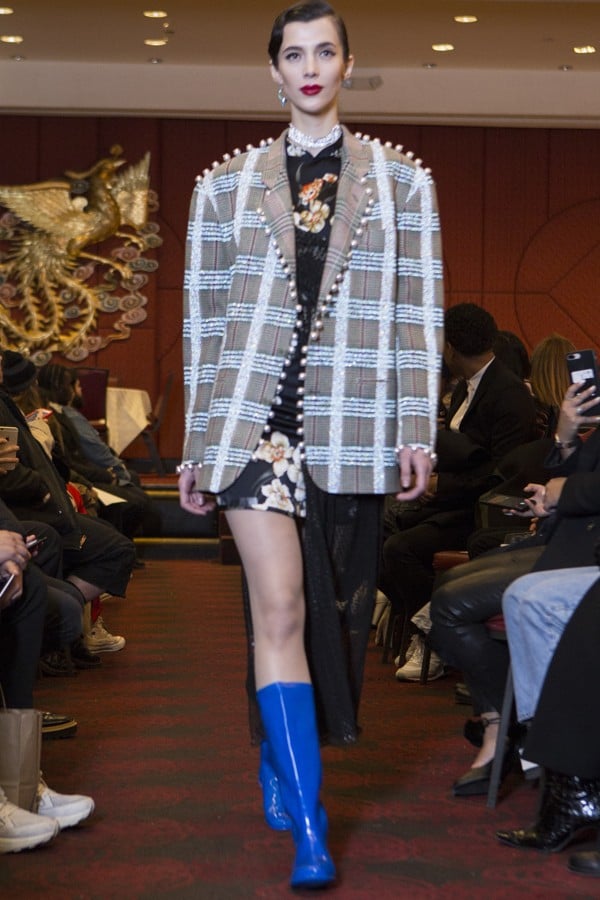 To do that, Gao takes vintage pieces as well as past pieces from her line and uses them as material to drape on various forms. Pyjamas from the 1930s, men's suits from the '80s, qipao and ties become simply fabric to twist, bend and morph into new looks. This provides the silhouette for collections that Gao and her team then go back to sketch and further refine and tinker.
Take the brand's signature double-breasted blazer. The piece grabbed attention when Rihanna wore it to the Global Citizen Festival in 2016, but its origins came from taking a '80s oversized men's blazer and tailoring it to a more petite frame, gathering the excess fabric. The piece has become one of the most successful items in terms of sales and will be a staple in the brand's collection for the next few seasons.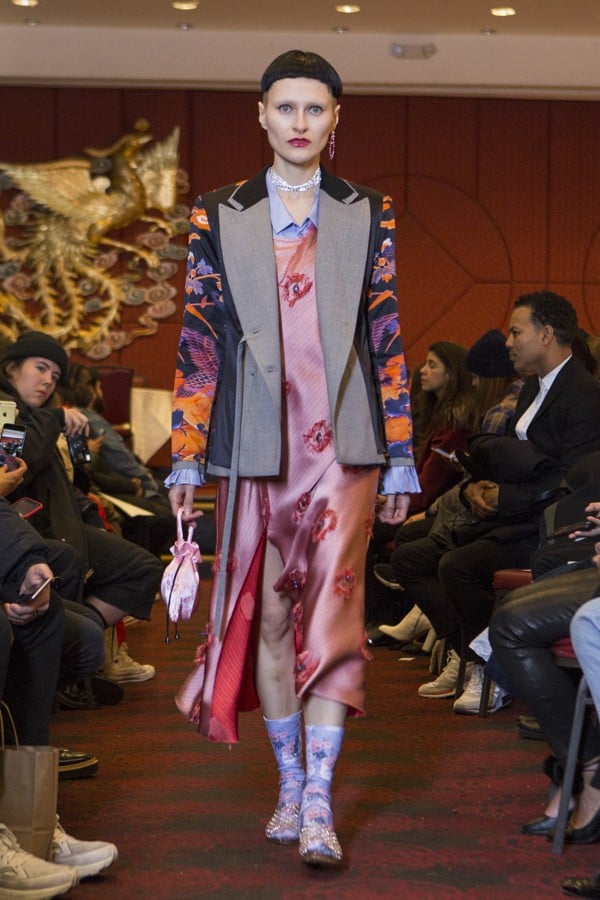 In another piece from the collection debuted this month, a bright floral stretch silk bursts from the hem of a pair of tailored women's trousers. "This was actually an interesting moment in the development fitting," Gao says of that initial draping that inspired the piece. "We took these vintage, traditional Asian pyjama pants and then we put these very tiny women's suiting pants on top of it. When I was looking at it, it seemed as if the lining was just too long and I found that to be very interesting."
The process also fuses Eastern and Western sensibilities beyond using Italian wools and stretch silks from southern China. "Because I'm using these actual vintage pieces from China during the development phase you actually get the same collars and kimono curves on various pieces," Gao says. "It's not just Asian floral pattern; it's the actual identity of the traditional pieces that is here."