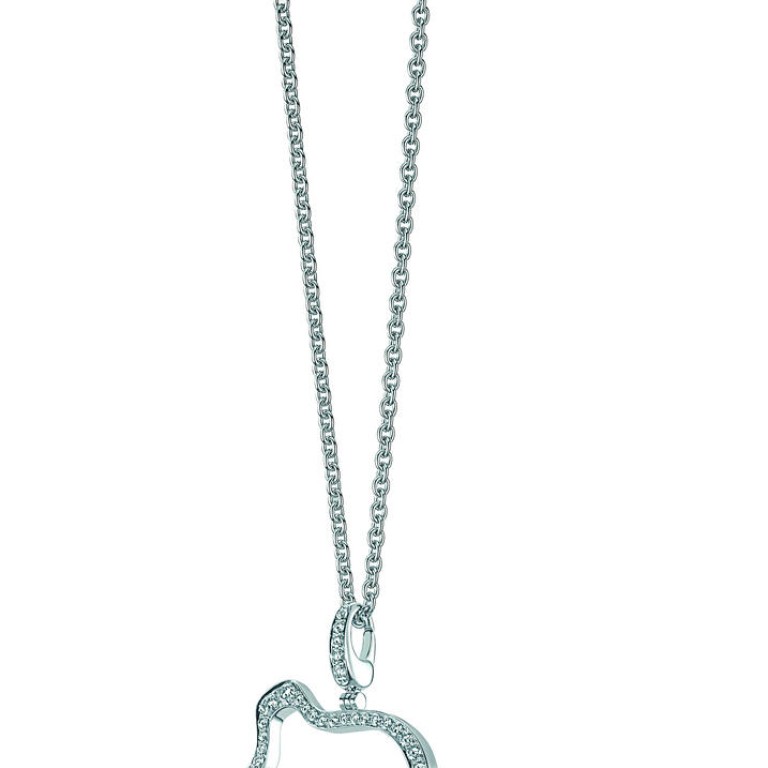 Local designers' combined exhibition in Hong Kong
Three creative veterans who put Hong Kong on the global design map are the subject of a combined exhibition, writes Annie Gotterson
Hong Kong is in the midst of a golden era of design, with an industry that attracts key clients from around the world. But only a handful of years ago, Hong Kong designs were unknown by all but a few insiders.
Now, three pioneering creatives from different disciplines who helped put the city on the design map are showcasing a selection of their works. Opening next Thursday at the IFC Mall, the "Hong Kong Design, Design Hong Kong" exhibition will feature the work of architect and interior designer Steve Leung, lighting designer Tino Kwan, and product and jewellery designer Dennis Chan.
It will comprise photographs, models and film installations of projects the three veterans have completed over the past 15 years, a period that has seen the Hong Kong design industry flourish into an international hub.
"Hong Kong is a gateway to China," says Chan. "A lot of foreign brands and corporations want to get into China, and I think they have realised that design is one of the keys to success. Designers in Hong Kong are here to bridge the gap. They understand Chinese culture, but they are also very international."
Leung says that, since 1997, Hong Kong designers have, culturally speaking, become much more influenced by the mainland. This has led them to rethink their perspectives and concepts, making it easier for them to work there.
The mainland's rapid growth led to a huge demand for architects and designers. Leung believes Hong Kong designers were in the right place at the right time, with the right skill set to take advantage of this surge in development.
The influx of foreign designers has also had an effect on the mainland market. Contemporary and avant-garde design has become commonplace in China, which now has one of the largest markets in the world for such design and is closely watched by professionals across the globe. This gives Hong Kong designers working there international exposure.
"Nowadays, furniture and product suppliers from Europe and America ask me to design for them," Leung says. "I couldn't imagine that happening 15 years ago."
Despite these developments, design is still not an everyday part of Hongkongers' lives. "Hong Kong is transforming into a design community, but a lot of people here are not interested," Leung says. "They see design as a difficult thing to understand. But the opposite is true. Design is a part of life."
The designers hope to show how design can enhance everyday life, whether through creating more comfortable living environments or more efficient workspaces. Good design is also able to ease the toll that modern life takes on the environment, they say.
One of the reasons the exhibition is being held at the IFC Mall is to ensure that people who might not otherwise go to a design centre or gallery will experience it. "We want to bring our work to people in the street ... to everyone," says Leung.
The designers also hope the exhibition will show how successful local designers have become in recent years.
"I'm very proud that we're having this exhibition, because we can show that Hong Kong designers have become very international, and are able to design like the Americans or Europeans," Kwan says.
Leung will exhibit more than 100 projects, from interior design to architecture and furniture design. Of particular interest are two show flats he designed in 1997, in Hong Kong and Beijing. Leung thinks that they are some of the first examples of successful contemporary design in Hong Kong and the mainland.
Kwan has chosen a cross-section of designs from the various categories of projects he has worked on. These range from hotels to private residences and restaurants. Some of his favourite designs are the award-winning Shanghai Peninsula, The Venetian in Macau and a private residence in Shek O.
Chan will display pieces and images from his jewellery brand, Qeelin, including Wulu, a piece worn by actress Maggie Cheung Man-yuk at the Cannes Film Festival in 2006. He will also include behind- the-scenes videos and advertising campaigns, to give visitors a look at how his collections are put together.
Hong Kong's design industry shows no sign of slowing down. The designers hope others in the field will follow suit, and try to engage the public in their work by staging similar exhibitions.
"There are some very good opportunities for designers in Hong Kong at the moment," Leung says. "I think this will go on for the next 20 or 30 years. It's really just beginning." Hong Kong Design, Design Hong Kong runs at Oval Atrium, Level 1, IFC Mall from Sept 20-24. Inquiries: 2980 0550
This article appeared in the South China Morning Post print edition as: Converging lines