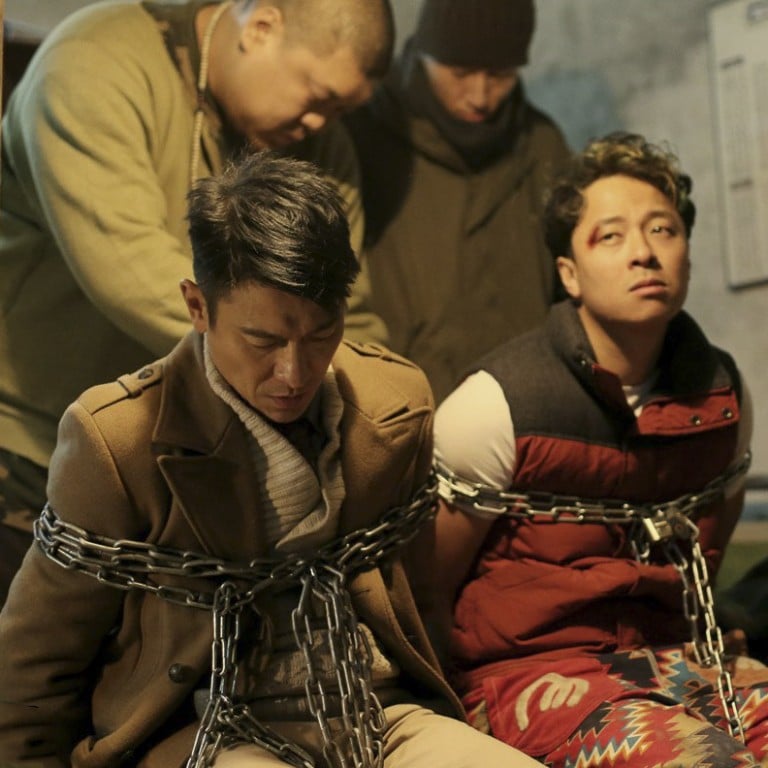 Film review: Andy Lau lends his star power to true-crime drama Saving Mr. Wu
Real-life victim Wu Ruofu also appears in this taut thriller as one of the police inspectors who freed him
A true-crime drama that doubles as a captivating case study on movie star images, Saving Mr. Wu reconstructs the 2004 kidnapping of mainland actor Wu Ruofu with a twist: the real-life victim is here assigned to play a police team captain on the case, and the onscreen captive is embodied by superstar Andy Lau  as a fictionalised, though largely recognisable, version of himself.
While cynics would note that Lau's character barely has his hair mussed throughout the ordeal, this blend of abduction thriller and police procedural by Chinese writer-director Ding Sheng (Police Story 2013) is an entertaining genre exercise that methodically reshuffles its timeline to fend off predictability – even if the criminal leader is shown in police custody remarkably early in the film.
The Beijing-set story begins in a parking lot when several armed criminals, led by the manipulative ex-con Zhang Hua  (Wang Qianyuan),  pose as a police squad and abduct Wu (Lau). But as he realises the situation he's in, Wu soon finds his cool in front of the kidnappers, even offering to pay the ransom for a fellow hostage (Cai Lu) he is shackled with.
For much of Saving Mr. Wu, the bargaining and threats between Wu and Zhang are captured with admirable verve by Ding, who smartly intercuts between Wu's predicament and Zhang's interrogation session with Liu Ye's police inspector. On the other hand, the director's one major lapse of judgment leads to a few  action sequences that nonsensically upset the tension of the proceedings.
While Liu and Wu the actor are given precious little to work with as the officers in charge, Lau looks to be having a field day riffing on himself – or rather, a righteous and improbably fearless singer-actor renowned for his God of Gamblers movies. The true standout player here is Wang, whose scornful and potentially murderous mastermind character lends the film the weighty villain it calls for.
Saving Mr. Wu opens on Oct 8