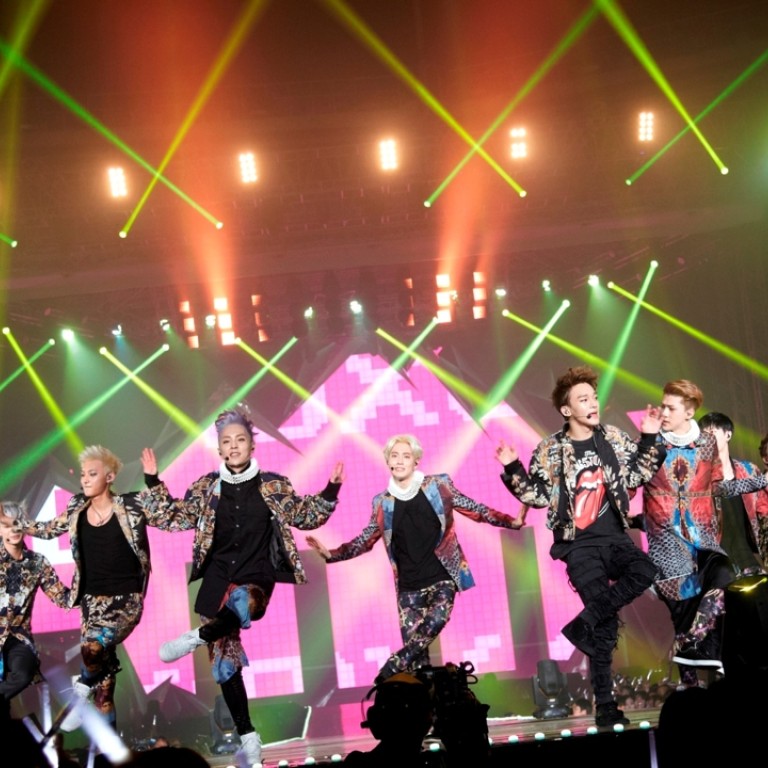 Film review: SMTown: The Stage – K-pop love-in with EXO, Girls' Generation, Super Junior and more
Everyone is happy in South Korean entertainment giant's promotional extravaganza
A two-hour love-in for nine K-pop acts under the South Korean showbiz giant S.M. Entertainment, SMTown: The Stage features ecstatic concert footage alongside disjointed talking heads with the artists and key staff members. Playing like a symphony of platitudes, this unabashed corporate promotional film merely affirms the corporate myth: that everyone likes everyone else and is just so very glad to be there.
Revolving around the omnibus concerts of "SM Town Live World Tour IV" (2014-2015), the documentary will delight fans with a star-studded line-up that ranges from headliners BoA and Super Junior to the new girl group Red Velvet. In particular, the Chinese-Korean boy band
EXO
look to be the darling of the moment, with brief looks at their 2008 audition tapes and 2012 debut show, among other backstage moments.
But if there is fierce competition among these pop idols, it's not immediately noticeable from the squeaky-clean interviews included; the S.M. artists call themselves brothers and sisters as if they really mean it. Not only do members from the more established acts express their pride and excitement for their younger peers' breakthrough efforts, the younger ones also praise their predecessors for paving the way for their careers.
It is nevertheless a pity that SMTown: The Stage doesn't take the opportunity to look into the artists' more personal thoughts and emotions, let alone their lives outside S.M.'s agenda. So as the Girls' Generation members weep openly while performing their first single from 2007, Into the New World, at their 2014 Tokyo Dome concert, it's impossible to tell if the tears were for their ex-member Jessica, who had been forced out of the group just before that.
Behind the K-pop signature of perfectly synchronised dance routines is a cut-throat idol-making system built around auditions for young kids, years of intense training, and the rare opportunities for a lucky few to finally make their debut. None of these is given an earnest look in this documentary, a celebration of the current survivors that gives little thought to all the dreamers who have fallen by the wayside.
SMTown: The Stage opens on November 26