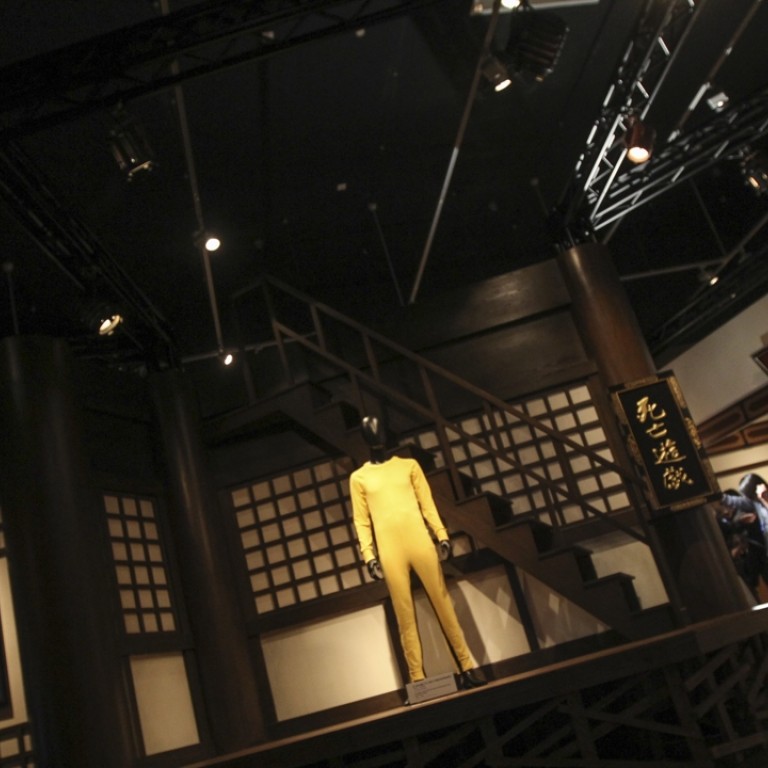 The truth about Bruce Lee's yellow jumpsuit
The creation of a cult icon was the outcome of a very simple choice
Game of Death was the film Bruce Lee never got to finish but it provided the star's legend with its trademark costume, one that has been associated with him – instantly – ever since.
In fact, in the years since the 1979 release of the film there have been almost as many theories about just why the star chose to wear that distinctive yellow jumpsuit with black stripes as there have been tributes paid to this iconic piece of clothing.
Quentin Tarantino' dressed Uma Thurman's character Beatrix "Black Mamba" Kiddo up in a replica of the outfit to drum home where he took his inspirations from in Kill Bill: Volume I (2003), Stephen Chow Sing-chi did much the same with the character Danny Chan Kwok-kwan plays in Shaolin Soccer (2001).
It's appeared on characters in the Grand Theft Auto video game series, has become a Halloween staple when people play dress-ups and might even be a popular choice for those men among us brave enough to wear a "onesie" around the apartment (if only someone would start producing them!).
To clear the air on just why the jumpsuit was chosen, we tracked down film producer Andre Morgan, who was working for the Golden Harvest studio that Lee was tied to at the time, and who was working closely with Lee on the set of Game of Death.
"There have always been a lot of stories going around, things like Bruce chose that colour to make some kind of statement about his race or his culture," says Morgan. "The truth of the matter is far more simple, though, as is usually the case with these things.
"When Bruce came on to set for
Game of Death
, the wardrobe department produced two tracksuits to choose from – one yellow and one that was black," Morgan said.
"Once we sat down and went through the script we came to the scene where he fights with Kareem [Abdul-Jabbar], who kicks him and leaves a dirty great big footprint on his chest. Of course if the suit was black, you'd never see the footprint, so we went with the yellow one. It was a wardrobe decision. Simple as that."
The original item of clothing survives to this day. It was auctioned online in 2013 — among 12 items for sale on the day — and was sold to an anonymous bidder from Hong Kong, who paid out HK$780,000 for the honour of owning the outfit. It was more than twice the amount the auction house expected for the item and, in all, the auction fetched HK$2.19 million.