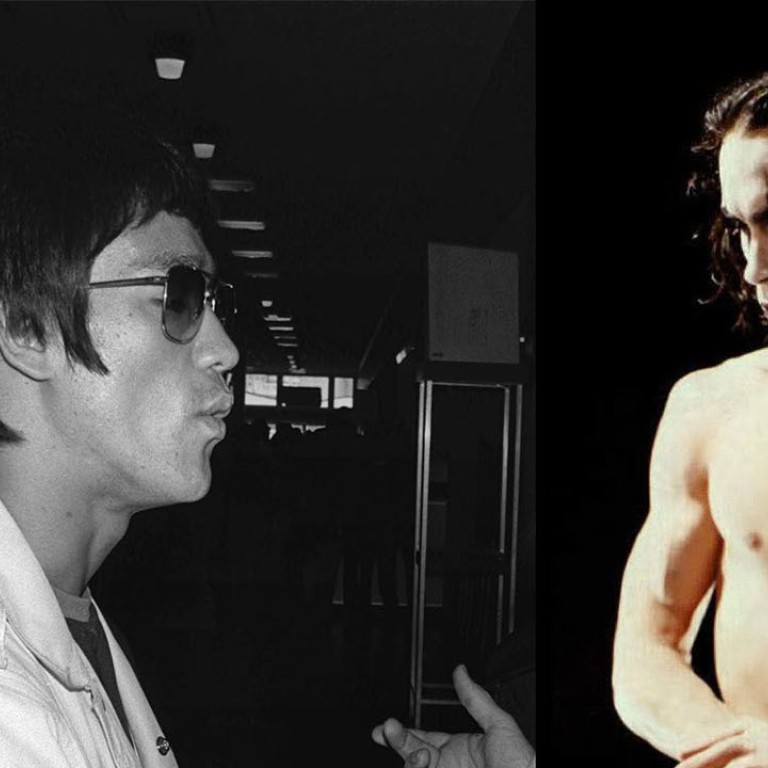 The Bruce Lee curse: 3 facts that will leave you wondering
Many mysteries surround the deaths in the Lee family
When an icon dies before their time the conspiracy theories soon follow — from Marilyn Monroe, to former US president John F. Kennedy and rapper Tupac Shakur.
But there's no doubt there are some strange coincidences around the death of Hong Kong film star Bruce Lee, who would have turned 75 this week.
From comparisons between his death to that of his son Brandon's, as well as some moderately tasteless film tributes, the "curse" of Bruce Lee will leave you wondering.
Here are three facts about the death of Bruce and Brandon Lee that seem just a little too coincidental:
A Bruce Lee biopic predicted his son's death just before he died
In a 1993 film about the life of Bruce Lee, Dragon: The Bruce Lee Story, he battles a metaphorical demon which has been haunting him since he was born — in a particularly creepy moment, the demon even shows him a copy of his actual tombstone.
At the end of the movie, the demon suddenly loses interest in Bruce and heads towards his son Brandon. Two months before the film's release, Brandon was dead.
Bruce Lee's parents also believed someone was after their son
The Bruce Lee Story wasn't the first time there were rumours of a curse around the martial arts film star — in fact, the first mention of it extended back to before anyone knew his name.
Bruce Lee was born in San Fransisco in the Year of the Dragon on the Hour of the Dragon, but his parents always referred to him as "Little Phoenix" at home, a girl's name in Chinese.
Why? Before Lee was born, his parents had lost another son and according to tradition, if you didn't refer to him by a male name it would confuse the spirits who might steal their souls.
In Bruce Lee's last film his character is shot in a film set accident — just like Brandon
When Bruce Lee died he was filming Game of Death, a film about a retired champion martial artist who must fight his way to the top of a pagoda to save his brother and sister.
After his death, the plot changed to an international martial arts movie star who takes on an international crime syndicate, and survives a disguised assassin shooting him on his set.
In 1993, 15 years after Game was released, Lee's son Brandon was killed after he was accidentally shot with a prop gun while filming The Crow.