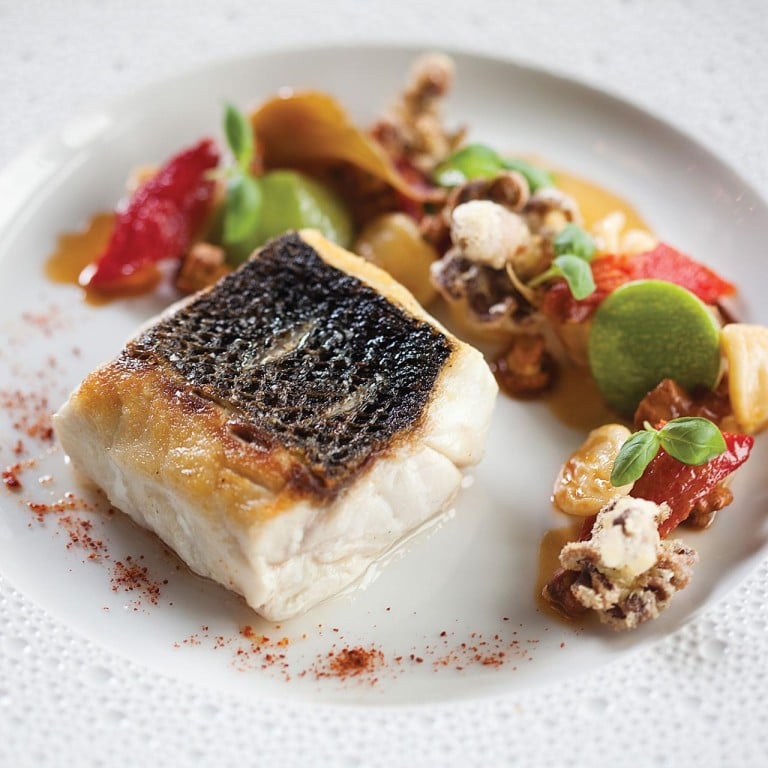 Food critic Andy Hayler says local Michelin Guide gets it badly wrong
Food critic Andy Hayler has eaten at every top Michelin restaurant in the world. He tells Giovanna Dunmall how the Hong Kong and Macau guide has got it horribly wrong
Since its launch in 2009, the Michelin Guide Hong Kong & Macau has baffled and infuriated local food-lovers, chefs and critics alike because of its eccentric choices. The guide was initially charged with focusing too much on high-end places (not an entirely fair accusation, as this is a Michelin guide after all).
But it soon started giving stars to dim sum restaurants, and an Indian restaurant whose owner freely admits he has never been to the subcontinent and adapts the food to local tastes. More alarmingly, restaurants have achieved three-star status almost overnight, and places that would arguably not be awarded stars elsewhere have been awarded two or even three of them. Others have been overlooked. The listings for the sixth edition of the Michelin guide were announced yesterday, and we spoke to entrepreneur, author, blogger and food critic Andy Hayler, the only man to have eaten at almost every three-star establishment in the world. He believes the company's inspection process, which is based on multiple anonymous visits, no advertising, and no fees, "is probably about the best you could possibly design".
So what is going on with the Hong Kong & Macau edition he wonders?
What's the most worrying thing about the guide?
The scores it has given have been extraordinarily erratic in a way that isn't traditionally true of Michelin. That fact certainly isn't true of another relative newcomer, the Japan guide. The whole venture seems to be wildly unpredictable.
Can you give me some examples?
When they launched the first guide, they promoted a Chinese restaurant called Lung King Heen to three stars. I have had two meals there and I would say it's a nice restaurant but it's hard to imagine it getting three stars anywhere else.
That was a bit peculiar but in 2011 they added a restaurant called Sun Tung Lok. If anyone can explain this decision I would love to hear it. This restaurant is not new, it's been around for decades and there had already been two guides, in 2009 and 2010, where it wasn't listed at all.
But in 2011, it instantaneously went to three stars. That's never happened before in the history of Michelin as far as I'm aware, and it is completely surreal.
What did you think of Sun Tung Lok when you ate there?
Well, I could throw a stick in Chinatown in London and hit a restaurant of that standard. It's not a three-star, it's not a two-star, it's not even a one-star; it's just an ordinary Chinese restaurant. Yes, they do one very good dish, but one good dish doesn't make a three-star restaurant.
Nobody I have spoken to who has been there thinks that restaurant deserves one star, never mind three.
They deducted one star in the 2012 guide, though, didn't they?
Yes, but that's still two stars too many. The real question is how did it happen? Michelin has to look at how that got through their quality control process.
What other ratings puzzled you?
It was very hard to understand why they gave two other restaurants in the 2013 guide three stars. One was Otto e Mezzo, which is an extremely pleasant Italian restaurant that would get one star in Italy. Why did it get three? Possibly even worse, because this is the one restaurant you can actually benchmark, are the three stars awarded to L'Atelier de Joël Robuchon. It's part of a chain of restaurants with outposts in Tokyo, London and Paris, among others, and they serve pretty much identical menus. The food is good; it's pretty food, and nicely made, especially the one in Paris, where they made a terrific effort to get a great chef, and have two stars, which is reasonable.
The other locations are not of that standard. The one in London has one star. So, again, what happens in 2013 in the Michelin Guide Hong Kong & Macau? They give it three stars. It is completely barking mad. I went there and had a one-star meal, like I always do at L'Atelier de Joël Robuchon.
What about at the two-star level? Anything strange going on there?
There are some missing places. Somewhere like Liberty Private Works is better than most of the one stars in the guide, but it doesn't have a star and isn't listed.
Why do you feel so strongly about this issue?
What troubles me most is that I think the erratic behaviour of the Hong Kong & Macau guide may devalue the Michelin brand.
Michelin is regarded as the bible of high-end food, not just by me but by chefs, and a lot of other people. It's been around for over 100 years, and it has a lot of credibility because of its unimpeachable system. That's what makes the Hong Kong guide leave a sour taste in a lot of people's mouths. They just don't understand what's going on.
If you were a two-star chef in somewhere like Germany and you were hoping to get to three stars, and you went to eat at L'Atelier de Joël Robuchon in Hong Kong, which has three, you'd be thinking 'Why don't I give up now, what's the point?'
I'm guessing you don't use the guide yourself in Hong Kong?
The Hong Kong & Macau guide is so unpredictable I do not find it trustworthy, at least not in the way that I would trust Michelin's judgments in Europe.
Are there any other Michelin guides that are as erratic?
No. I think with the Michelin guides in the US or in Europe, there's always the odd place where you think, "That seems a bit curious", or "I am not quite sure I agree with that". But you can generally figure out what they are thinking. It's the same with Caprice; it's a strong two-star but they gave it three. For that one, I can see the logic, though this year it was demoted to two stars. But when they do something like give three stars to Sun Tung Lok, from no stars to three, you begin to wonder what's happening. As for the third star for Bo Innovation, it is neatly summed up by an e-mail I just received from a very widely travelled global foodie: "words fail me".
Do you have any ideas about that?
No. The Michelin process is very secretive, so you would have to ask them.
Which of the three-stars in the guide is genuinely deserving?
The one restaurant that nobody would argue with is Robuchon au Dôme in Macau Grand Lisboa Hotel. It has an extraordinarily good chef who cooked at Robuchon's original restaurant Jamin in Paris, and is a clear three-star. That's the best restaurant in that region by a wide margin. Sushi Shikon is run by Masahiro Yoshitake, the owner of the excellent Sushi Yoshitake in Tokyo. If he has managed to reproduce that same experience using fish imported from Japan, then I can understand that particular decision.
Are there any restaurants you would like to see go up?
Ryu Gin has two, but might be worthy of three. That's the sister restaurant to Ryu Gin in Tokyo, a three-star.
This article appeared in the South China Morning Post print edition as: Stars and strikes