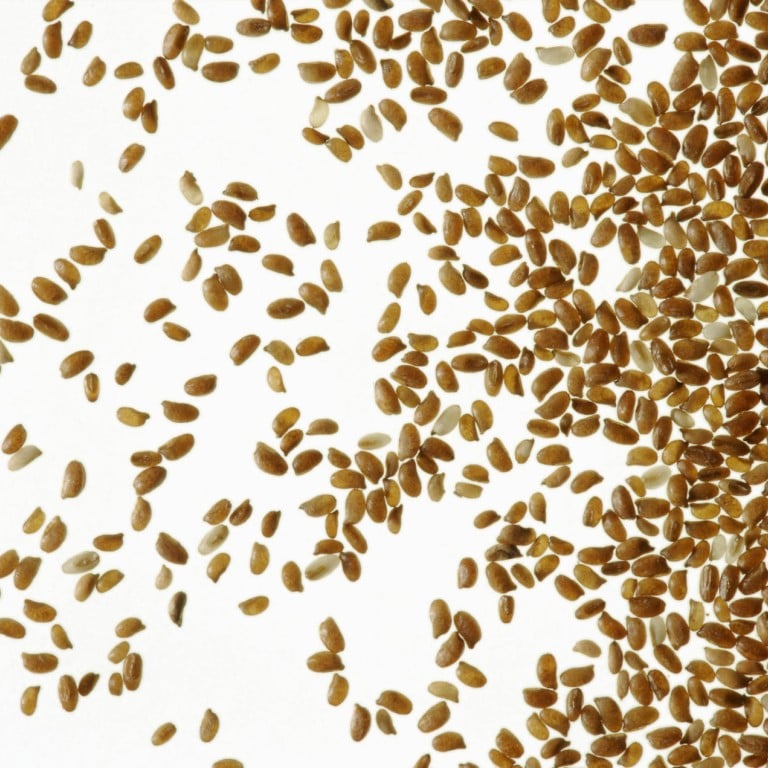 Teff the new superfood grain - just don't call it the new quinoa
If you haven't already heard of teff, you soon will. No bigger than a poppy seed, this superfine, nutty-flavoured grain is so nutrient-rich, health experts are calling it the next superfood.
But teff's nutritional benefits are nothing new to Ethiopians. For thousands of years, the gluten-free wholegrain has been used to make their traditional injera, a fermented, sponge-like flatbread topped with a variety of stews and dips and eaten with an almost religious devotion.
Teff is one of the most nutritious grains, according to Charmain Tan, a registered dietitian at Seventeen Nutrition Consultants. "It is rich in dietary fibre, calcium and iron, high in protein, and a great combination of essential amino acids. It is also gluten-free, which makes it suitable for those who have coeliac disease or are gluten intolerant," she says.
Teff is also good news for diabetics - the grain has a relatively low glycaemic index, meaning that it releases sugar very slowly into the bloodstream, preventing your sugar levels from spiking and crashing. It is high in resistant starch, so it is useful for blood-sugar management, weight control, and colon health.
But don't call it the new quinoa, says Helina Tesega, founder of pop-up kitchen Eat Ethio, which introduced Ethiopian cuisine to Hong Kong.
While she is happy that the soaring popularity of teff has drawn attention to Ethiopian cuisine, she is concerned that an increased demand of the grain will drive up its prices and make it difficult to afford for her fellow Ethiopians back home. This is worrying, considering that teff is a staple in that part of the world.
Bolivians and Peruvians suffered in the recent quinoa boom - their native grain became so expensive many locals were unable to afford it.
"To us Ethiopians, teff is a staple grain used to make our traditional bread, injera. We love it because it is a part of our culture and not so much because it is a superfood, even though we know it's healthy."
Teff is a species of lovegrass native to the highlands of Ethiopia and Eritrea in the Horn of Africa. It can thrive in difficult conditions, in areas that are dry and mountainous, as well as in lowlands and wetlands.
Teff is fast growing, requiring just 36 hours to sprout and 12 weeks to produce - the shortest time for any grain. And, while 45kg of wheat grains is needed to sow one acre (0.4 hectares) with the crop, it takes just 453 grams of teff grains to grow an acre of teff. It also cooks quickly, so requires less fuel to prepare.
Ethiopia produces most of the world's teff. However, in a bid to stem rising prices of the grain and meet growing within Ethiopia, the government has limited exports of teff. Today, the resilient crop is also grown in countries such as the US, Spain, Germany and Australia.
Until just a few years ago, teff was relatively unheard of outside Ethiopia. Then "superfood grains" such as quinoa, millet, buckwheat and chia seeds became all the rage among health experts, celebrity chefs and celebrities, and soon teff was added to the list and embraced by those who were looking for ways to eat better.
The growing popularity of Ethiopian food in the US, Europe and Australia has also helped spread awareness of this ancient super grain.
According to Tan, one serving of dry teff (a quarter-cup) offers seven grams of protein, four grams of dietary fibre, 25 per cent of recommended daily magnesium, 20 per cent of daily iron and 10 per cent of daily calcium. Milled into flour, a serving of teff flour (40 grams) yields 150 calories, five grams of dietary fibre, five grams of protein, 60mg of calcium, and 2.7 grams of iron.
Teff comes in a variety of colours, from white to dark brown. The lighter varieties have the mildest flavour, while the dark, reddish-brown types have an earthier taste.
Another reason teff is so loved: it is extremely versatile and can be cooked and eaten in a number of ways - whole, steamed, boiled or baked.
Health coach Kanchan Panjabi, from local wellness company Living Alive, says teff is an excellent substitute for rice. Simply cook it the way you would rice and serve with your favourite side dishes.
If you want a consistency that is more like porridge, Tan suggests cooking one cup of teff grains in three cups of water until the mixture is creamy. When making a meat or vegetable stew, adding a handful of teff grains can help thicken up the mixture.
"The possibilities with this wonderful grain are endless and limited only by your imagination," says Tan.
RECIPE FOR TEFF COOKIES
Looking for a healthy and delicious snack? These are the perfect combination of nutrition, flavour and crunch. This recipe is by Kanchan Panjabi from Living Alive.
Preheat the oven to 180 degrees Celsius. Line a tray with baking paper.
Mix the nut butters, oil, egg, honey and vanilla extract by hand or in a food processor.
Add the teff flour and salt.
Roll pieces of the dough into balls and place on the lined tray.
Flatten the balls with a fork.
Bake for 12 to 15 minutes, or until done.
This article appeared in the South China Morning Post print edition as: Get on the grass