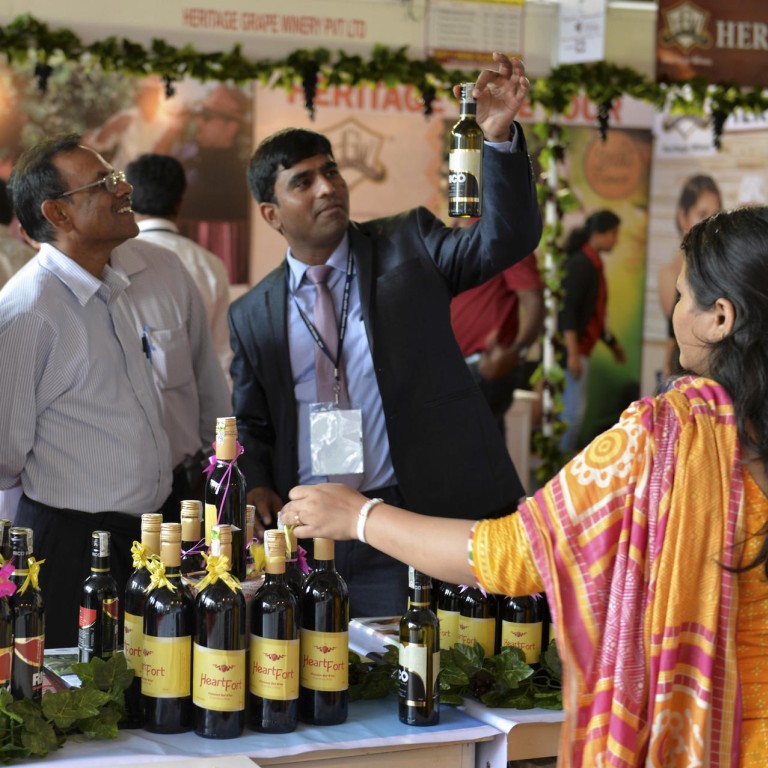 Opinion
Grape & Grain
by Debra Meiburg
Grape & Grain
by Debra Meiburg
How Asia's wine culture is thriving in different ways
Hong Kong may share a lot in common with Singapore, India and Malaysia, but the market here is more mature
Asian wine markets share many similarities, but are we all alike? To find out, I took advantage of the Asian talent that was in Hong Kong recently to judge the Cathay Pacific Hong Kong International Wine and Spirit Competition. I asked them about the trends, limitations and opportunities in their markets.
Our discussions revealed much common ground. Almost all Asian countries developed first with red wine, largely from France - no surprises there. And while Hong Kong shares a common history with erstwhile British colonies Singapore, India and Malaysia, Hong Kong's wine market is more mature than its counterparts - the city holds clout over its siblings in both vintage and stature.
Unlike Hong Kong and Taiwan, most Asian countries endure high wine import costs that drive up the cost. Levies - some as high as 400 per cent - hang in the air like Southeast Asia's annual autumnal haze.
But the differences are worth celebrating. Each Asian country has its own distinctive wine culture. India battles punitive taxation and burdensome bureaucracy. Despite this, Subhash Arora, wine guru and editor of - India's first wine newsletter - estimates more than one million Indians drink wine, and the number is growing. Arora says the perfect storm of high tax and growing consumption means investment is being poured into local wine production and the benefits are beginning to filter down into better, export-quality wine.
Malaysia does not produce wine for export, but it does send sommeliers all over the world. Thomas Ling, the country's first certified sommelier, says wine and spirits education is expanding to feed the service industry's appetite for skilled Malaysian sommeliers. Local job opportunities exist, but they are concentrated in Malaysia's duty-free tourist zones. To stretch your ringgit further, set your compass to Langkawi, Tioman Island, Labuan or Lake Kenyir.
Meanwhile, in Singapore, appreciation of fine wine has peaked, according to Timothy Goh, director of wines at Les Amis Group Singapore and Jakarta. Instead, distributors have switched their attention to bright young things. The city's young finance executives are flocking to wine bars to expand their knowledge.
In Thailand, appearances aren't always what they seem. Pairach Intaput, president of the Association of Thai Sommeliers, says more than 300 wine importers are thriving in the heavily taxed market. He says the secret to their success lies in the "submarine market", which sells directly to high-end private clients via offshore channels.
Thailand's underground market sits in sharp contrast to Taiwan's neon-flashing, retail-dominated scene. Its huge BYO culture bypasses sommeliers' wine lists by means of an efficient courier service. Retailers will deliver bottles from the customer's own private storage locker directly to the restaurant in time for dinner. Consumers don't even have to visit the store.
At the other end of the spectrum, penny-pinching students imbibe France's more obscure wines from regions such as Jura in the southwest, thanks to supermarket chains such as Carrefour. Wine author Yusen Lin says small bottles of French wine retail for less than the price of imported mineral water.
Japan, on the other hand, prefers the good life. Tokyo boasts the highest number of Michelin-star restaurants in the world. To support the city's fabulous eateries, there is an army of more than 10,000 sommeliers who, by the nature of their training, favour all things French. But Kenichi Ohashi, Asia's first homegrown master of wine, says high taxes and a low yen are reviving domestic wine production and spawning micro wineries in Hokkaido.
Korea's wine market owes a lot to Koreans' love of storytelling. Paul Eun, beverage manager at The Ritz-Carlton Seoul, says brands gain traction in Korea on the back of great tales. It is said, for example, that Chile's popular San Pedro 1865 can help anyone shoot a golf round of 65. And with that little furphy, the brand shot to super stardom faster than a K-pop band. , a famous Japanese manga series about wine, also had a huge impact on Korea's wine scene.
For all our differences, three characteristics unite Asian countries: first, our passion for more and better wine education; second, our passionate, enduring affair with red wine; and, finally, our universal love of food glorious food. Debra Meiburg is a master of wine
This article appeared in the South China Morning Post print edition as: Raise a glass to our differences