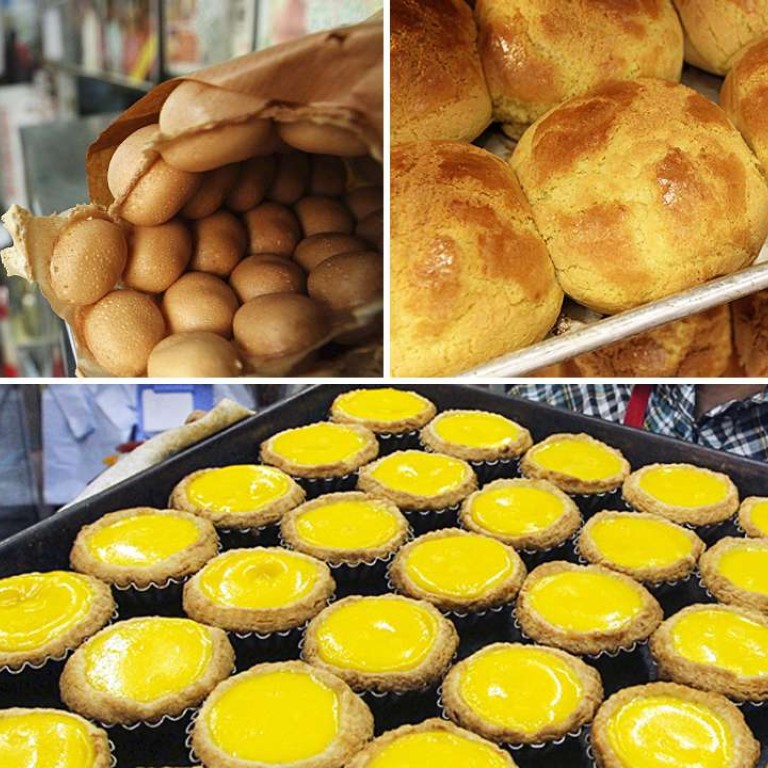 Best of the best Hong Kong foods list: ultimate must try local dishes
So much food, so little time. Hong Kong foods you must try
Hong Kong's kaleidoscopic culinary heaven can be dizzying even to seasoned foodies. And the many food listicles can be equally confusing.
We've done the legwork for you to point you in the direction of the best of the best Hong Kong dishes over the years. Even if you only had a day's layover here, you can squeeze these all in.
Roast goose
Yat Lok Barbecue Restaurant
Tender flavourful meat
is topped with crisp skin that isn't too fatty and a sweet plum sauce. Inheriting the restaurant from his father, Chu Kin-wah does everything to cook the perfect geese himself to ensure the highest standard. The restaurant opens anywhere between 11am to 12:30pm, but it's worth the wait.
Kam's Roast Goose
This
Michelin-starred restaurant
only opened in 2013, but news of the tender goose has spread quickly. Queues on the weekend are common at this casual restaurant. Owner Hardy Kam Shun-yuen is one of the grandsons of the Yung Kee Roast Goose founder. He says his focus is the meat, which is perfectly paired with a fruity plum sauce.
Char Siu
Island Tang
Island Tang's coin-shaped, bite-sized pieces
of honey-glazed barbecued pork is everything – tender, full of flavour and delicately marinated. Executive chef Li Cheung removes any excess tendon and fat so that every bite has the same pleasant texture. If that's not enough for you, try the restaurant's popular dim sum or baked pineapple char siu bun from lunch's leftover pork.
Lin Heung Kui
Prepared by a roast meat master,
Lin Heung Kui's rustic char siu
is full of meaty flavour. Sourced daily, never frozen, from Guangdong daily, each slice of char siu has a nice distribution of lean meat and fat, and the burned bits add crunch.
Beef Brisket Noodles
Kau Kee
The
tiny famous noodle shop
is accompanied by a queue at all hours of the day but it moves quickly. Patrons, especially the regulars, dive right into their noodles and are usually out the door again in 15 minutes. The brisket here is consistently tender with the broth varying from time to time.
Sun Sin
This
Yau Ma Tei landmark serves slow-cooked beef
so tender it falls apart at the gentlest prodding. The noodles here are thin ribbons that are ideal for creating a delicious parcel of seasoned beef and Chinese herbs.
Pineapple bun
Tai Tung Bakery
Founded in the 1940s,
Tse Ching-yuen has been produced pineapple bun daily
for more than 70 years now. The bun, containing no pineapple, have been listed as part of Hong Kong's intangible cultural heritage. Crispy on top, soft on the bottom, the bun are best served with butter in the middle.
Kam Wah Café
Kam Wah, in Mong Kok
, serves a continuous queue full of people each day. Chan Tim-wo – a baker's son – opened the cafe in 1973. Chan has improved on the original soft pastry with crispy diamond pattern top over the year, now with a crisper, sugary top.
Egg tart
Honolulu coffee shop
Honolulu's signature offering
is the Hong Kong-style egg tart. The classic flaky pastry uses shui pei [pastry made with egg yolks and ice] layered with yau pei [butter pastry] folded over many times and left in the fridge overnight.
Hoover Cake Shop
Egg waffle
Lee Keung Kee in North Point
For the ultimate egg waffle lover, theres only one place to go. The
Michelin-recommended stall
is the gold standard of egg waffles: brittle crust on the outside, light and semi-hollow on the inside. The waffles have a light eggy taste and not overly sweet. LKK is generous with the batter, making sure each puff is whole. The egg waffles here are always fresh – the only way to eat these.
#SoHongKong ­– for more stories about what makes Hong Kong unique, search for this hashtag.