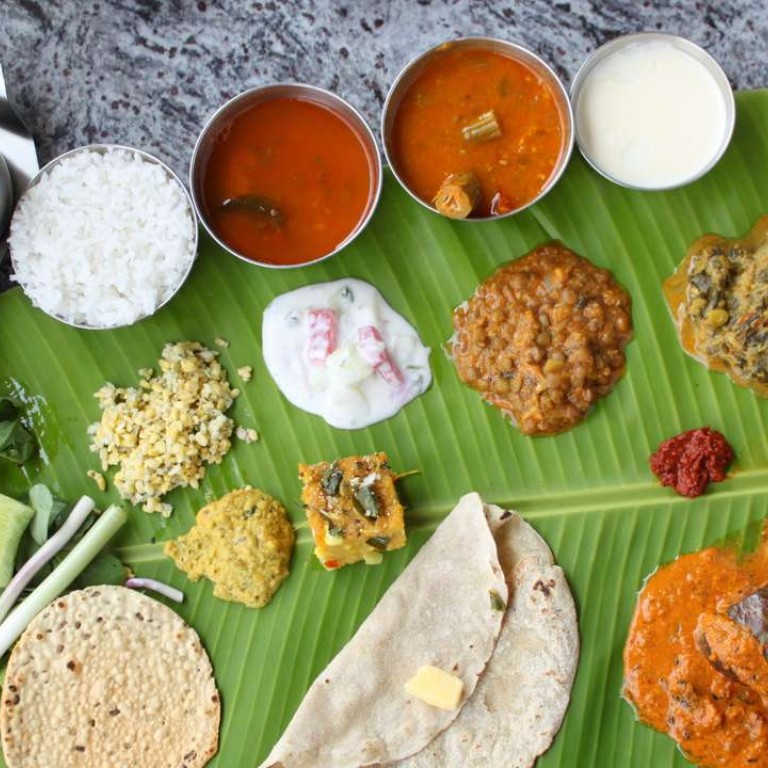 An insider's guide to Bangalore's best places for vegetarian food
From idlis and dosas to rottis and vadas, the southwestern state of Karnataka is celebrated across India for its delicious and varied meat-free dishes
Vegetarianism has a long history in India, followed since ancient times by Hindus, Buddhists and Jains. There are regional variations throughout the vast country, as well as class differences.
In Karnataka in southwest India, the food is infused with spices and flavourings exclusive to the state.
In the capital city, Bangalore, there's a well-defined vegetarian trail – one that not only spans different meals, but also includes regional specialities. You can find them at darshinis – inexpensive, stand-up cafes that serve hot breakfasts and plate meals, and at popular family-owned restaurants specialising in elaborate à la carte menus for sit-down banquets. But those in the know head to offbeat spots for truly satisfying experiences that are easy on the pocket.
Here's an insider's list to some interesting and authentic vegetarian dishes in Bangalore.
Taaza Thindi
For a Bangalorean, breakfast is synonymous with rice, millets or wheat – steamed, shallow-fried, or slow-cooked, and served preferably with coconut chutney, and a cup of strong filter coffee, frothed up to the brim.
Taaza Thindi, a clean and efficiently managed hotspot in the heart of Jayanagar, offers just that. On any given morning, the place is bustling with early risers jostling for a spot to put their plate down, although they might have to sit or stand back-to-back with strangers as they dig in.
Selling like hotcakes are idlis (hot, fluffy steamed rice cakes), dosas (crisp, savoury pancakes), vadas (delicious, deep-fried spicy and savoury doughnuts) and Chow chow bhath: the sticky, spicy and sweet pair – khara bhath and kesari bhath, which are both made out of semolina.And if you want a glass of filter coffee to wash it down, you have the option of choosing a half-cup, which seems to be all the rage.
Taaza Thindi, 1004, 26th Main Rd, Jayanagar 4T Block, tel: +91 80409 12277
Anju's Cafe
Nestled in Bangalore's theatre capital, Ranga Shankara, Anju's Cafe is open, airy and inviting. Among its multicultural menu akki rotti stands out. The rice flour bread is topped with minced onions, green chillies, finely chopped dill and coriander. It is delectably brittle and comes with chutneys, both dry and wet.
36/2, 8th Cross, 23rd Main, 2nd Phase, JP Nagar, Bangalore, 560078, tel: +91 98450 36605
Vaathsalya Millet Cafe
This is a cosy little nook decorated in warm, earthy tones, where the conscientious come for their health-food fix. Ragi malt, millet meals, millet upma (a preparation similar to grits), khichdi (a one-pot meal with millet, vegetables and lentils) and baragu payasa (a milk-based dessert with proso millet) are just some of the dishes they serve here.
Finger millet, or ragi, is much more than a grain in Karnataka. For ages, women here have indulged ceremoniously in a ragi preparation ritual: singing while soaking, washing and drying out ragi kernels on open terraces under the summer sun, before grinding them into a fine powder. Ragi an integral part of the cultural fabric of the state. It is typically popped and ground, to be used in the making of healthy porridges and malts; ragi flour is kneaded and toasted into flat bread or ragi rotti; or cooked to a pasty consistency and turned into a salty, sticky ball – ragi mudde, commonly known as the food of peasants and farmers, being easily affordable and nutritious.
277, 15th Cross, Outer Ring Road, KR Layout, JP Nagar Phase 5, JP Nagar, Bangalore 560078, tel: +91 94490 64494
Most of the breakfast dishes listed above are native to the Bangalore-Mysore-Malnad areas of Karnataka. Ingredients include green chillies, coconut, asafetida, cardamom, curry leaves, coriander leaves and a trio of seasonings – mustard, cumin and turmeric – that are found on top of most savoury dishes.
In the coastal areas there are many other vegetarian treats, like pathrode (rice flour, coconut and spices, rolled and steamed in colocasia leaves) and pattholi (made with rice flour, coconut and jaggery, stuffed into turmeric leaves and steamed). These can be eaten as snacks or fillers, at any given time of the day.
Mangalore Stores
There are scores of Mangalore Stores around Bangalore selling puffed rice laddoos (jaggery-sweetened balls), to jackfruit fryums (popularly known as papads, which are deep-fried). It's also a great place to stock up on pathrode, steamed rice noodles, condiments and crunchy snacks.
Kamat Swaad
In North Karnataka, the average midday meal is a feast. You'll immediately notice the escalation of the spice and heat and the distinctive flavours and textures.
Kamat Swaad in JP Nagar is one of many Kamat hotels around the city that serves a delightful North Karnataka meal. There are at least three types of chutney on the table, which you can eat with hot white rice and a generous serving of ghee. Or, you can just dip into them with soft jowar bread, a staple in North Karnataka.
A regular North Karnataka meal has jowar bread or jolada rotti, brinjal (eggplant) curry in a peanut and garlic gravy, lentil goulash or usli, mixed greens curry, chutneys, a salad made from crisp fenugreek leaves and pearl onion stems, papad, chilli bajji (a light green chilli dipped in chickpea-flour batter and deep-fried), rice, rasam (a tomato and tamarind soup), sambar (a lentil-based curry), and yogurt. The only way to finisha meal this large is togo light on breakfast.
Kamat Swaad also serves some coastal favourites, like Mangalore buns – deep-fried banana and flour bread.
Since jowar (sorghum) is gluten-free, the dough is not nearly as pliable as that of wheat-based breads. Jowar bread is difficult to make, the kneading of the dough is just as crucial as transferring the little balls of dough to the hot skillet in one piece without any tears or jagged edges.
Shop 759, 8th Main Road, opposite Shaneshwara Temple, 3rd Phase, JP Nagar, Bangalore 560078, tel: +91 99452 43543
Avarekai Mela
Avarekai, or hyacinth bean, is a seasonal crop in Karnataka, and is typically harvested in January. Bangalore hosts a festival dedicated to this versatile bean every year, with stalls serving more than 40 avarekai-based sweet and savoury dishes from rice bread (akki rotti) to sizzling sweet jalebis – deep-fried floury pretzels dipped in sugar syrup. The place gets crowded as the day goes on, and the best time to get there is before noon.
You can also buy fresh avarekai at the festival, shelled as well as hulled.
This article appeared in the South China Morning Post print edition as: graze a trail