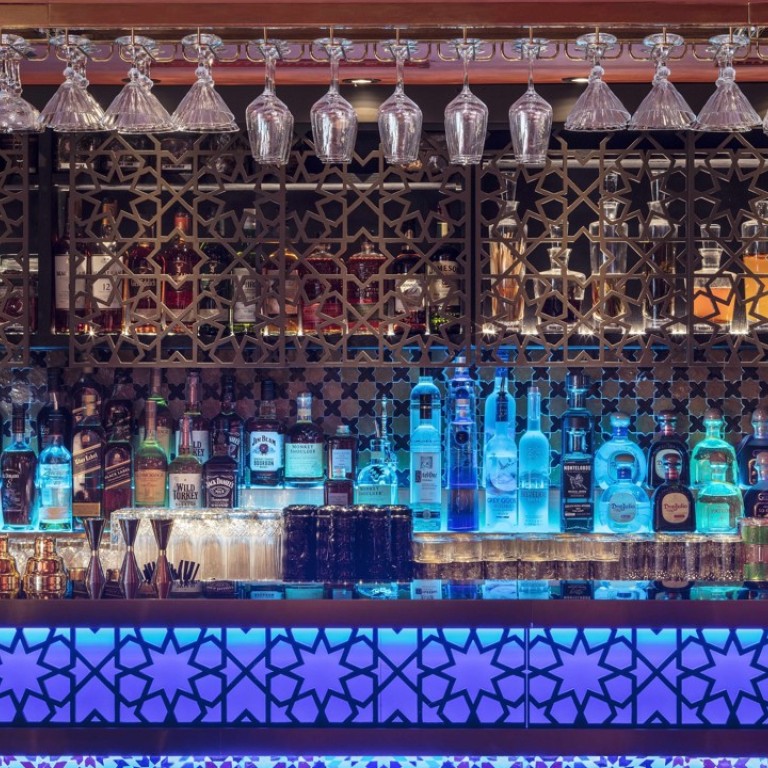 Newly opened: Lilya Moroccan Lounge and Bar brings exotic taste of Marrakesh to Central
From 14-hour slow-cooked black cod to a melt-in-the-mouth saddle of lamb, this new lounge and bar is bringing Moroccan flair to Hong Kong's culinary scene
Dining Concepts has gone Moroccan in the space that was first occupied by Laris, then The Bellbrook, bothownedby Australian chef David Laris. The Wyndham Street, Central, location has now turned its taste buds to Marrakesh for inspiration with the new Lilya Moroccan Lounge and Bar.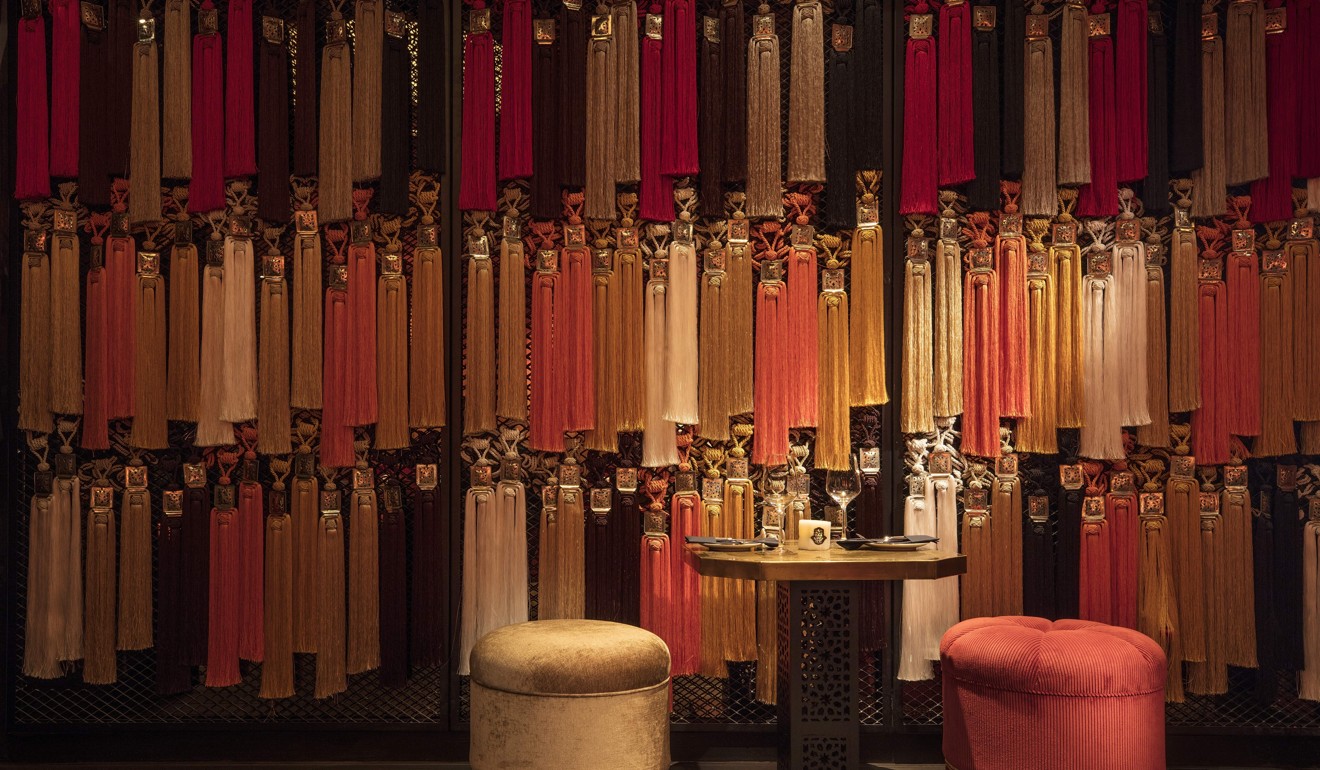 Once the elevator doors open to the second floor, you are immediately face-to-face with a wall completely covered in colourful slippers evoking a souk or bazaar. At first we wondered if we were at the right place, but behind the wall is a red-lit bar and some really loud music playing from the turntable nearby. Thankfully the volume was eventually turned down.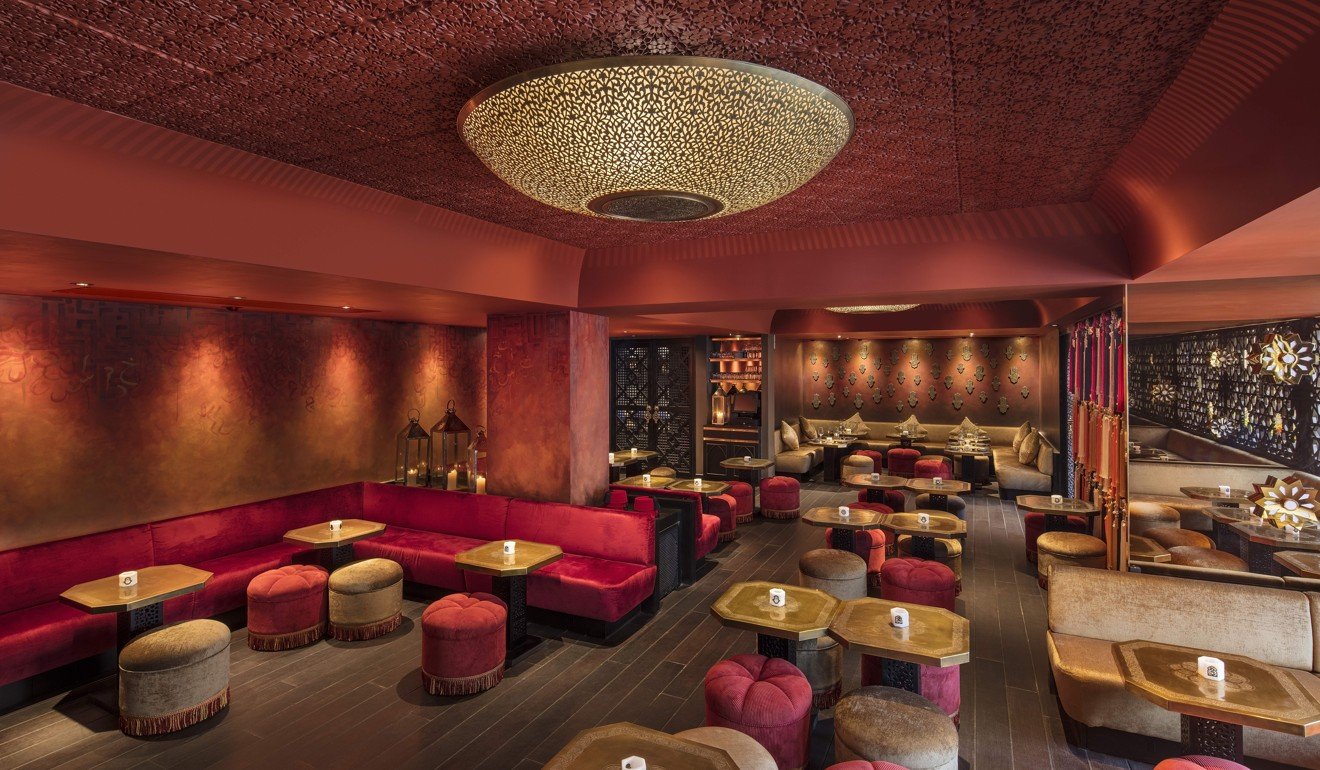 Lilya seems more like a bar than a restaurant – with comfortable sofas and low-lying tables, Moroccan geometric designs everywhere and a menu featuring small plates.
We started with a carpaccio of beetroot and orange (HK$58). It was a small, delicate dish of thinly sliced, lightly pickled beetroot with peeled orange segments. However, the taste was underwhelming.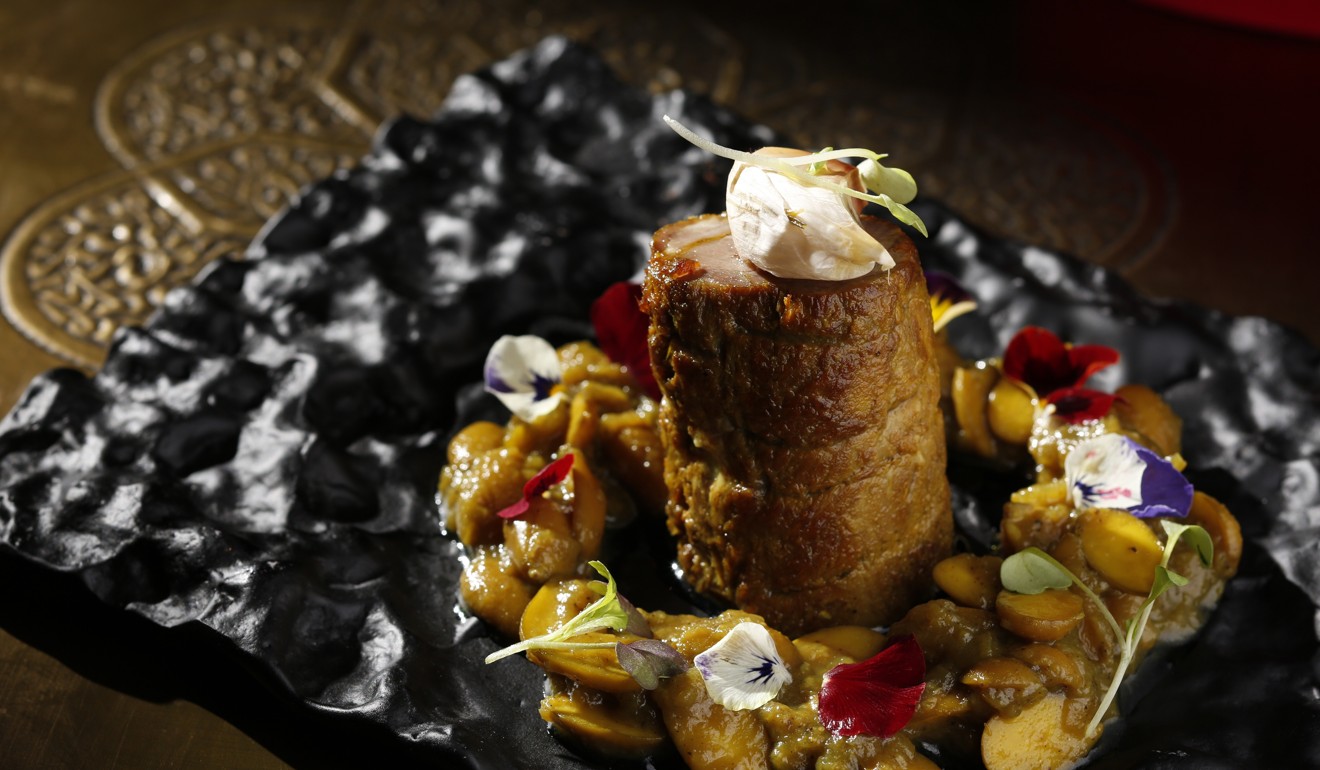 Things improved immensely with the saddle of lamb (HK$168), the meat braised with caramelised onion, almonds, saffron, confit lemon and five spices. The end result was melt-in-the-mouth meat that had soaked up the flavours of the marinade and a thick sauce with lemony accents. We liked the addition of the large almonds that gave a soft crunchy texture to the dish.
Next, the black cod (HK$158) was baked Tangiers style – slow-cooked for 14 hours with prawns, peppers and tomato confit and served on sweet potato and confit lemon pancakes. The cod was perfectly cooked, while the prawns had a sharp, crunchy texture. But the pancakes and braised peppers were too soft, lacking enough interesting textures to keep our taste buds interested.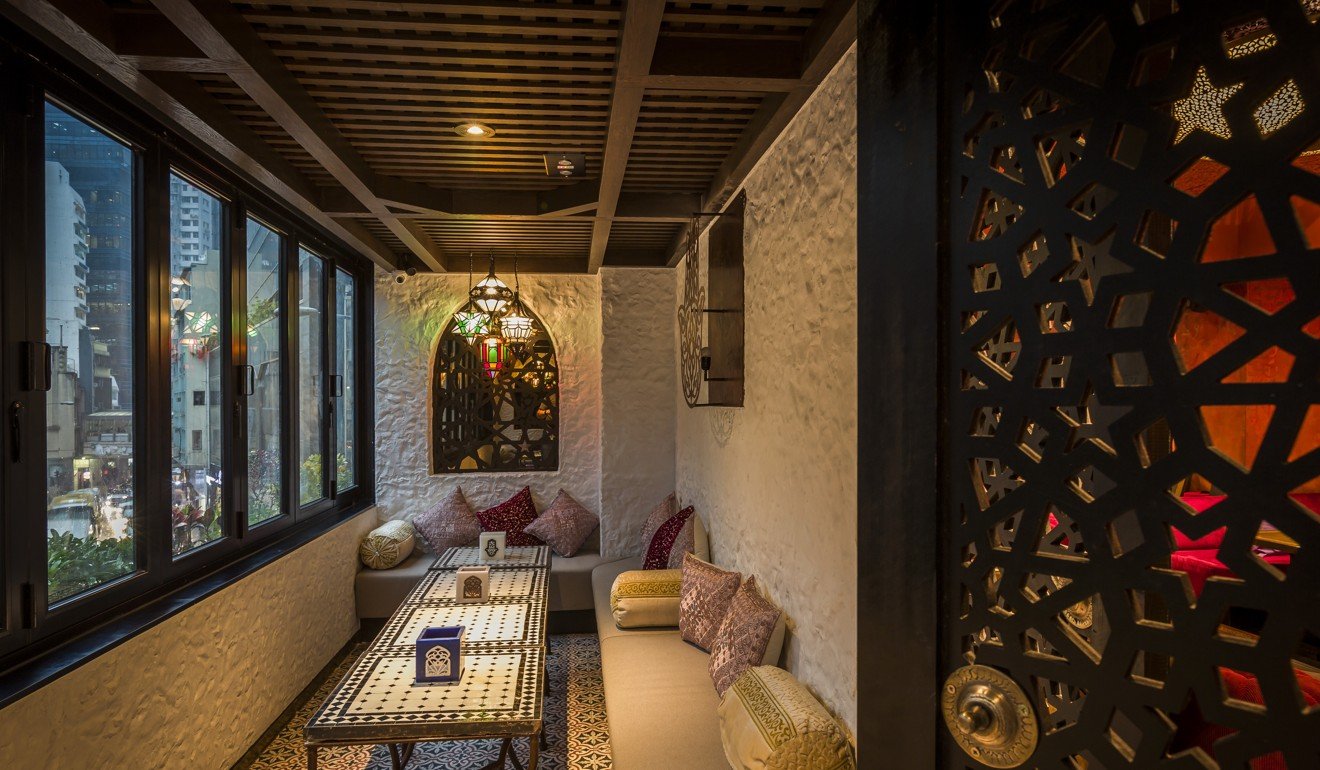 For dessert we tried to order the cinnamon honeyed orange (HK$68), but it was not available, so we had the pastilla (HK$68) instead. The dessert was composed of thin layers of pastry layered with cashews and walnuts and served with honey and lime pesto.
The dish was enjoyable because it was not too sweet, although it was a little difficult to eat because the pastry crumbled easily.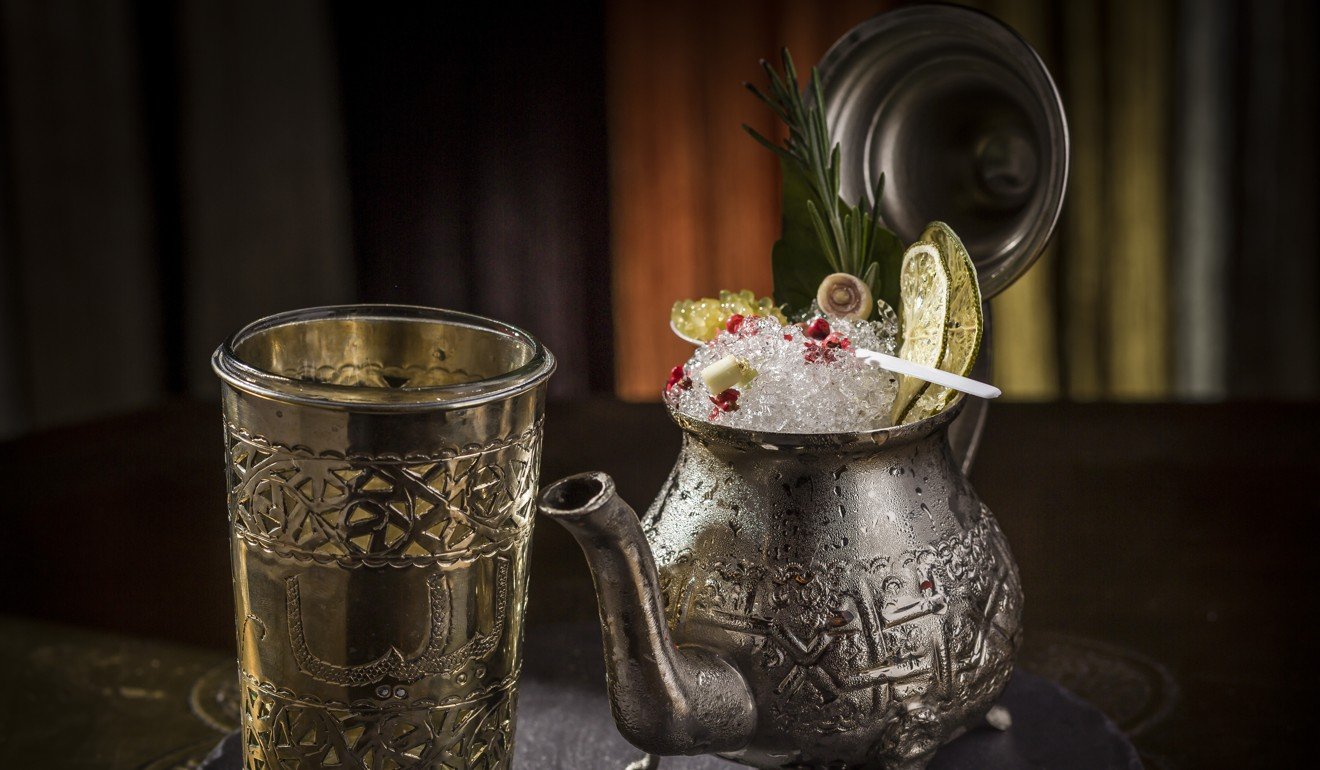 For drinks, the Lilya mojito (HK$120) was presented in a small silver pot filled with shaved ice, Ron Zacapa 23 years rum, yuzu liqueur, lemon grass, and sparkling wine, and was topped with a small spoon with lemon pearls. The Bazaar (HK$115) had a strong lemon taste from the limoncello, which was mixed with apple juice, honey and verbena.
Lilya Moroccan Lounge and Bar, 2/F, 77 Wyndham Street, Central, tel: 2526 2578