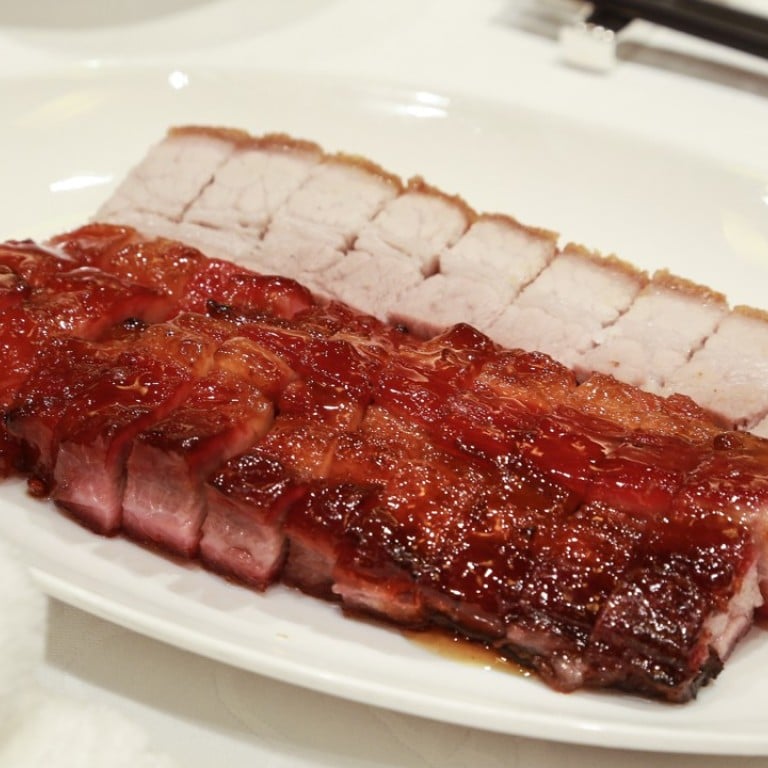 Hong Kong's top restaurants: Fook Lam Moon in Wan Chai – upscale home-style Cantonese, and doggy bags for leftovers
Crispy chicken, two kinds of pork, luscious black bean lobster and other classic local dishes served up in style in the 'tycoon's canteen'; just don't ask too much about the fish swimming in the tank
Spotted outside Wan Chai's Fook Lam Moon on a recent Friday evening: a chiselled, black McLaren with personalised plates; inside, one politician (Civic Party leader Alan Leong Kah-kit), but maybe more, in the private rooms.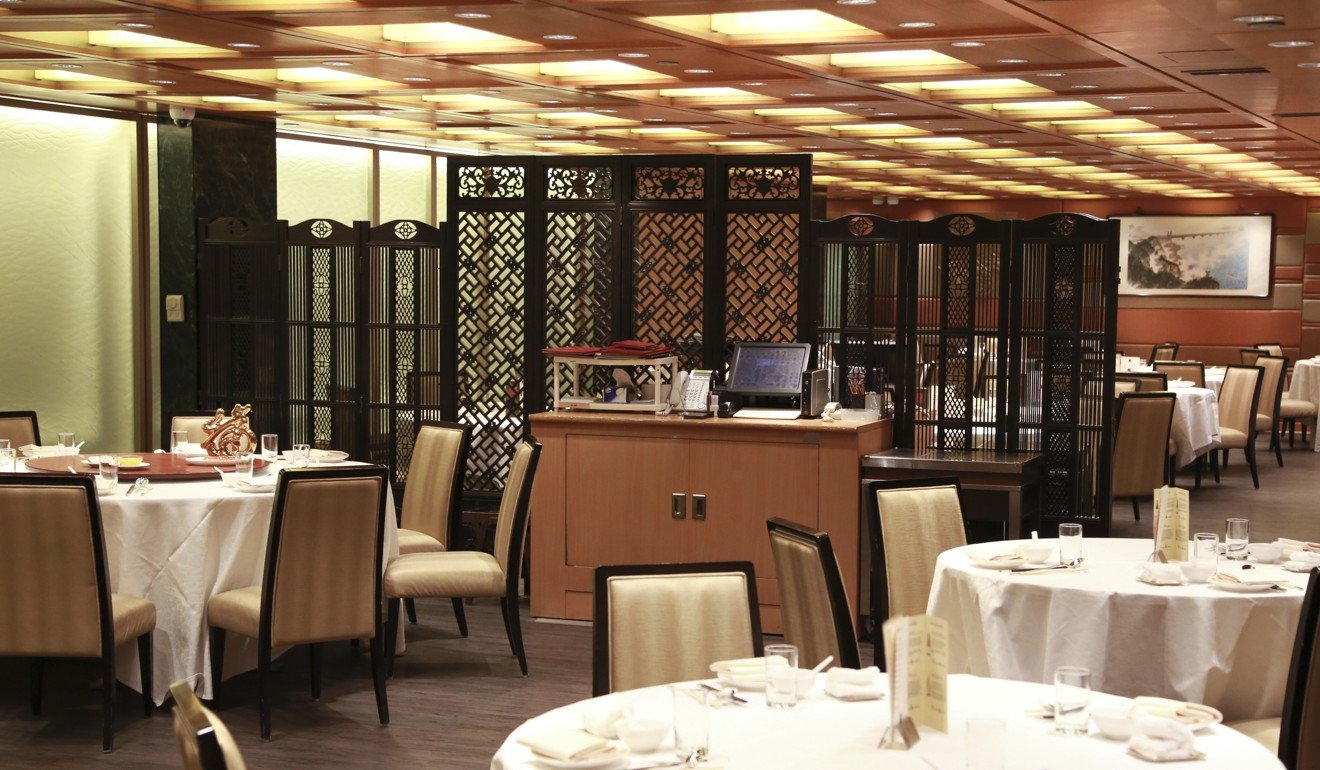 Some things never change at this one-Michelin-star, so-called cafeteria for the wealthy (it's also called the "tycoon's canteen"). That includes the generic, Cantonese restaurant interior decor, although, of course, no one dines here to keep up with design trends.
Ours was to be a rare family get-together, with home-style cooking stoking familiar stories. That said, we'd forgotten to pre-order the roast suckling pig. Worse, we couldn't have my favourite classic Cantonese dish of steamed, whole fish because everything swimming in the tanks was too big (read expensive) for our table of four. So we chose more down-to-earth offerings, my husband and I from the English menu, my aunt and uncle from the Chinese-language specials.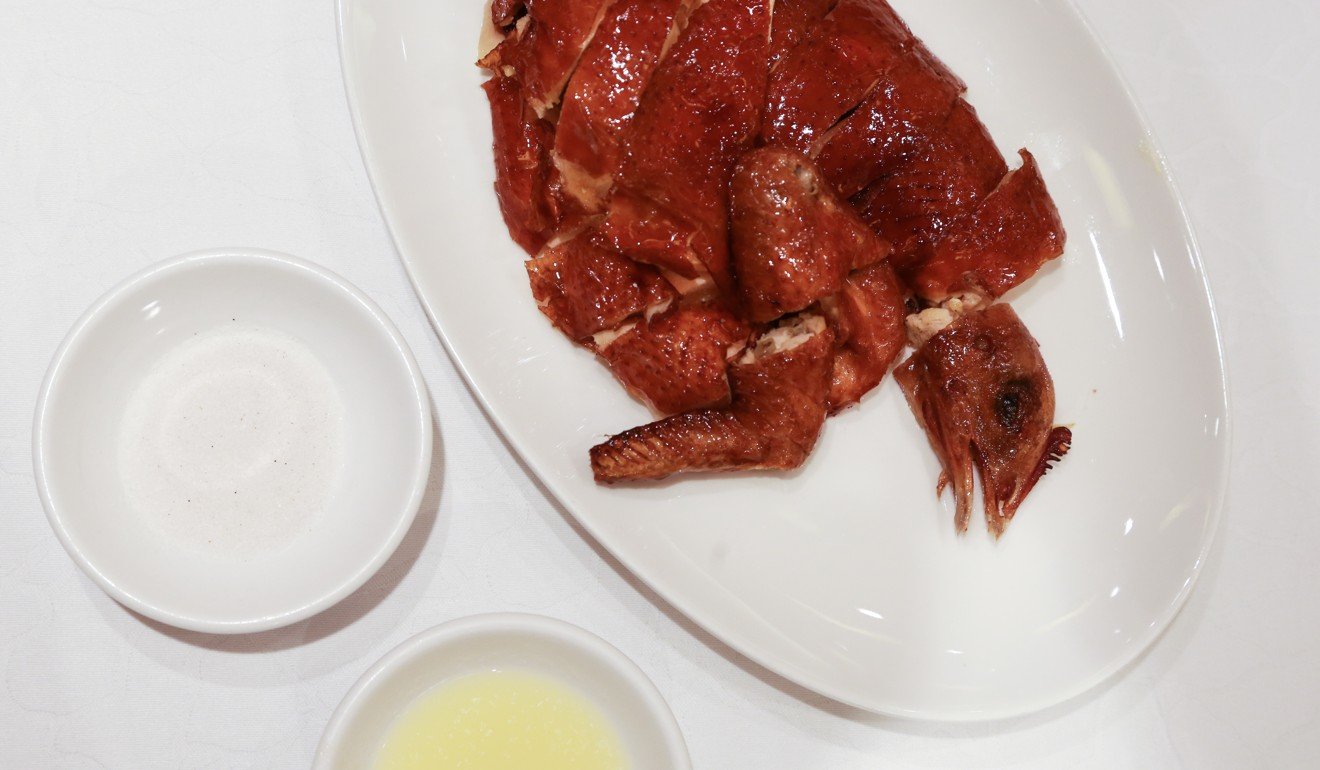 We ordered one signature dish, "Fook Lam Moon's famous crispy chicken" (HK$280 for half a bird), and one luxury item (fresh lobster, wok-fried with black bean and chilli sauce; market price), which, oddly enough, were the evening's least and most impressive choices respectively. Despite its fairly crispy skin and tasty enough meat, we pushed aside the chicken for better dishes.
Not so the lobster (HK$1,400), which had us pecking, chopsticks at the ready for consecutive rounds. The black bean enhanced rather than overwhelmed, as it can do, and the tender, bite-sized morsels were cooked with precision, with a subtle chilli kick.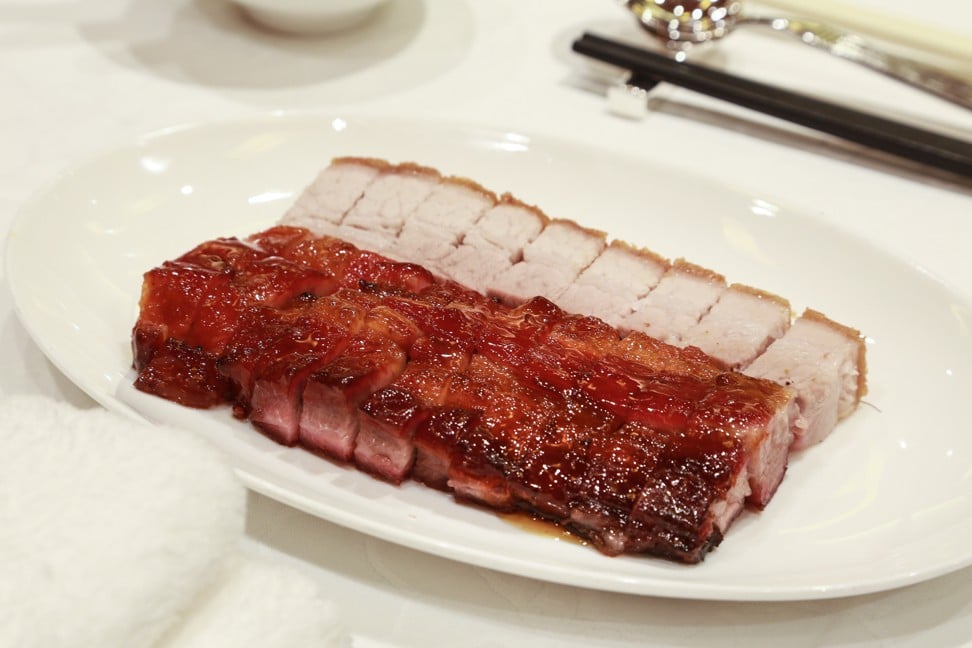 Before that we had enjoyed appetisers of chargrilled pork and crispy pork belly (HK$220 for both on a plate). The char siu had just the right amount of honey sweetness, although the ratio of fat to meat meant it was less tender than siu yuk, which is why the pork belly disappeared first.
The long-braised beef brisket and tendon in casserole (HK$260) we ordered from the Chinese list, came with big, delicious chunks of turnip, which served as flavour sponges. Less convincing was the sauce, which contained too much starch, rendering it thick and, in no time, gloopy.
But maybe we should have gobbled it all up and not wandered away from our table to photograph the reef fish. Questions about the one I was eyeing produced only its price (HK$6,500) because none of the waiters knew its name in English. Nor those of the handful of other fish on display.
Our disappointment with the lack of information (and small variety in the tanks) was made up for by the scrambled egg with Kei Wai prawns, centurion egg (sic) and spring onions (HK$240). Though not an Instagram-friendly dish, it was especially scrumptious, with the added comfort of the preserved egg. We were also impressed by the size and juiciness of the prawns, compared with the tiny crustacea offered at lower-heeled restaurants.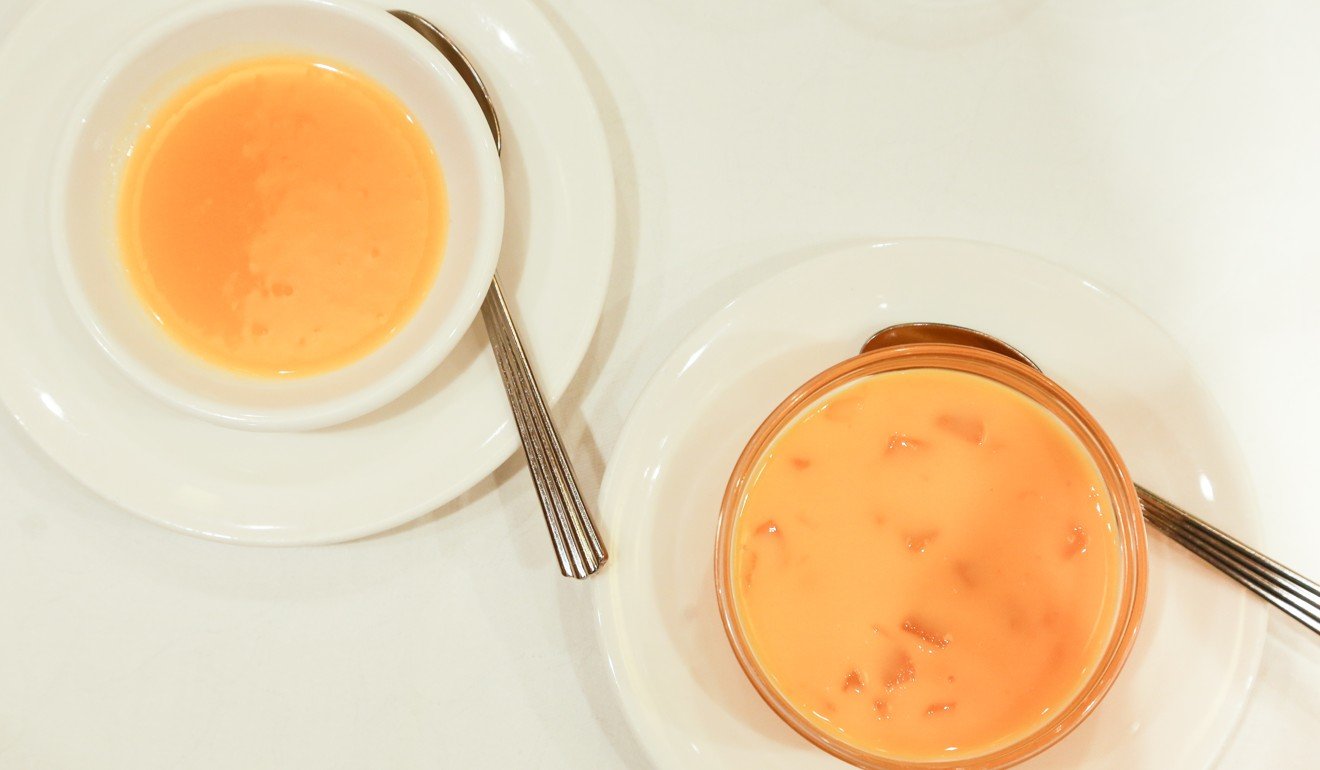 Chilled fresh mango pudding (HK$50) and warm red bean soup with lotus seed (HK$50) rounded out the meal on a sweet, balanced note, but what is a good meal of Cantonese classics without leftovers for the next day? Our waiters understood that well, cheerfully packing doggy bags for our journey home. I wondered whether Mr McLaren would be doing the same.
Fook Lam Moon, Newman House, 35-45 Johnston Road, Wan Chai, tel: 2866 0663. About HK$650 without drinks or the service charge
This article appeared in the South China Morning Post print edition as: Fook Lam Moon