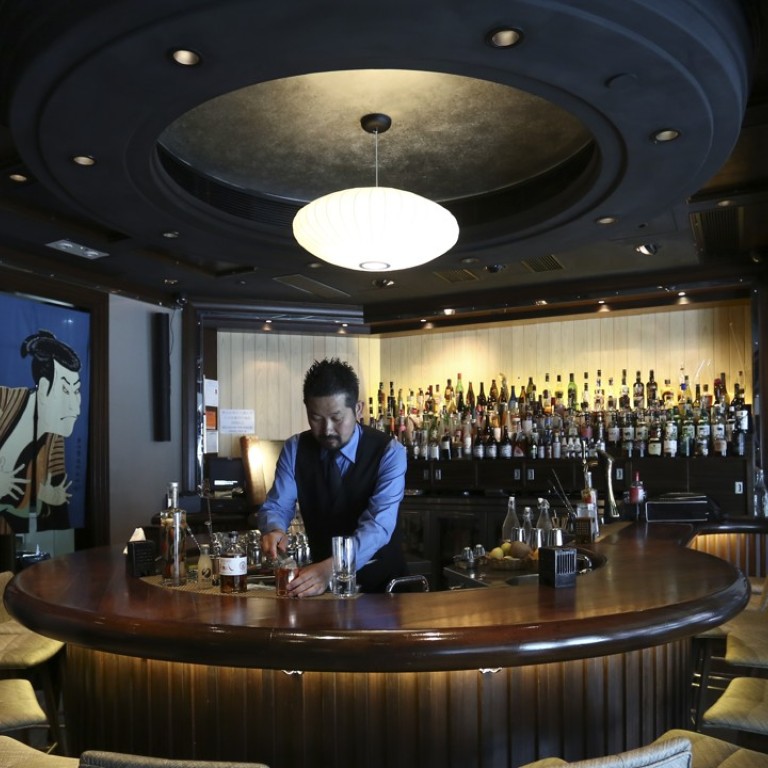 Bar review: Tsuru in Central – artisanal cocktails and great service in a laid-back atmosphere
The skilled bartender mixes subtle Japanese-influenced combinations, serving them in stylish glasses with hand-carved ice, in this must-visit bar
The vibe
: Tsuru has the hallmarks of the best Japanese bars – focus on quality and meticulous attention to detail. It has ample space, yet keeps the intimate feel of those snug little drinking spots for regulars you'll find in the side streets of Japanese cities. Soft brown and beige tones and soothing jazz create a mellow feel. There's a range of seating choices – while the action is centred on the large, circular mahogany bar where you can sit comfortably and watch bartender Hirakawa at work, there are also plenty of tables, or you can choose a seat by the window to watch Wyndham Street go by.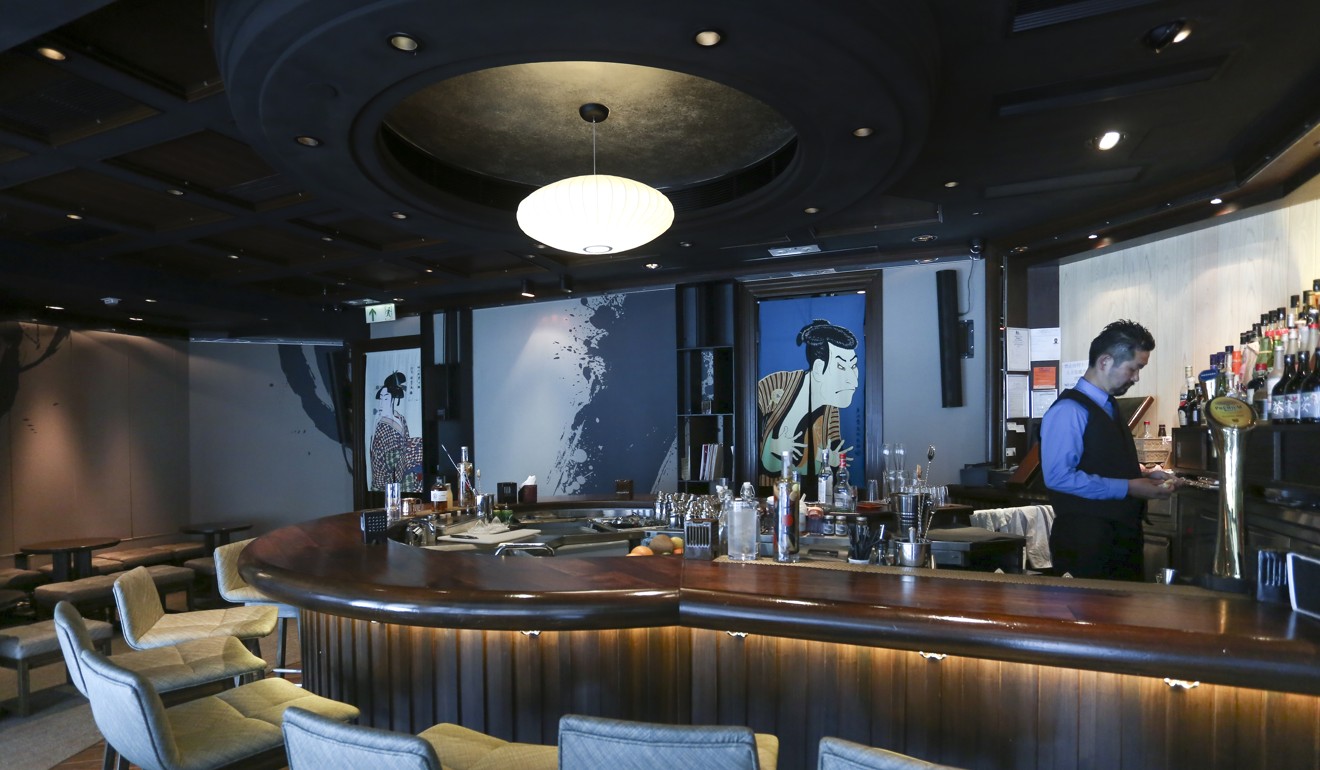 Daintily presented, authentic Japanese snacks to accompany your drinks appear at regular intervals with chopsticks resting on origami cranes ("tsuru" means crane in Japanese) to nibble them with.
The drinks
: Hirakawa is an artist and watching him craft the cocktails from scratch is entertainment in itself. Drinks are served in stylish, perfectly chosen glasses, ingredients are fresh, ice is hand-carved.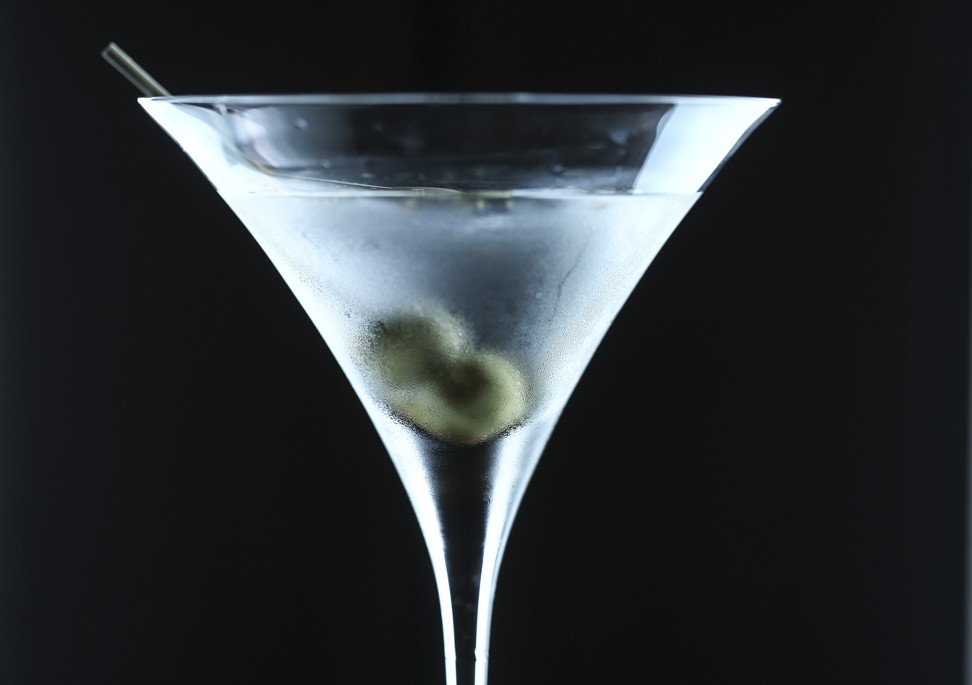 From the list of signatures, the Smoky Dashi Martini (HK$140, Williams Chase oak-smoked vodka, Dolin dry vermouth, dashi) was intriguingly smoky and savoury and the bar's special olives stuffed with cod roe and seaweed made a unique finishing touch.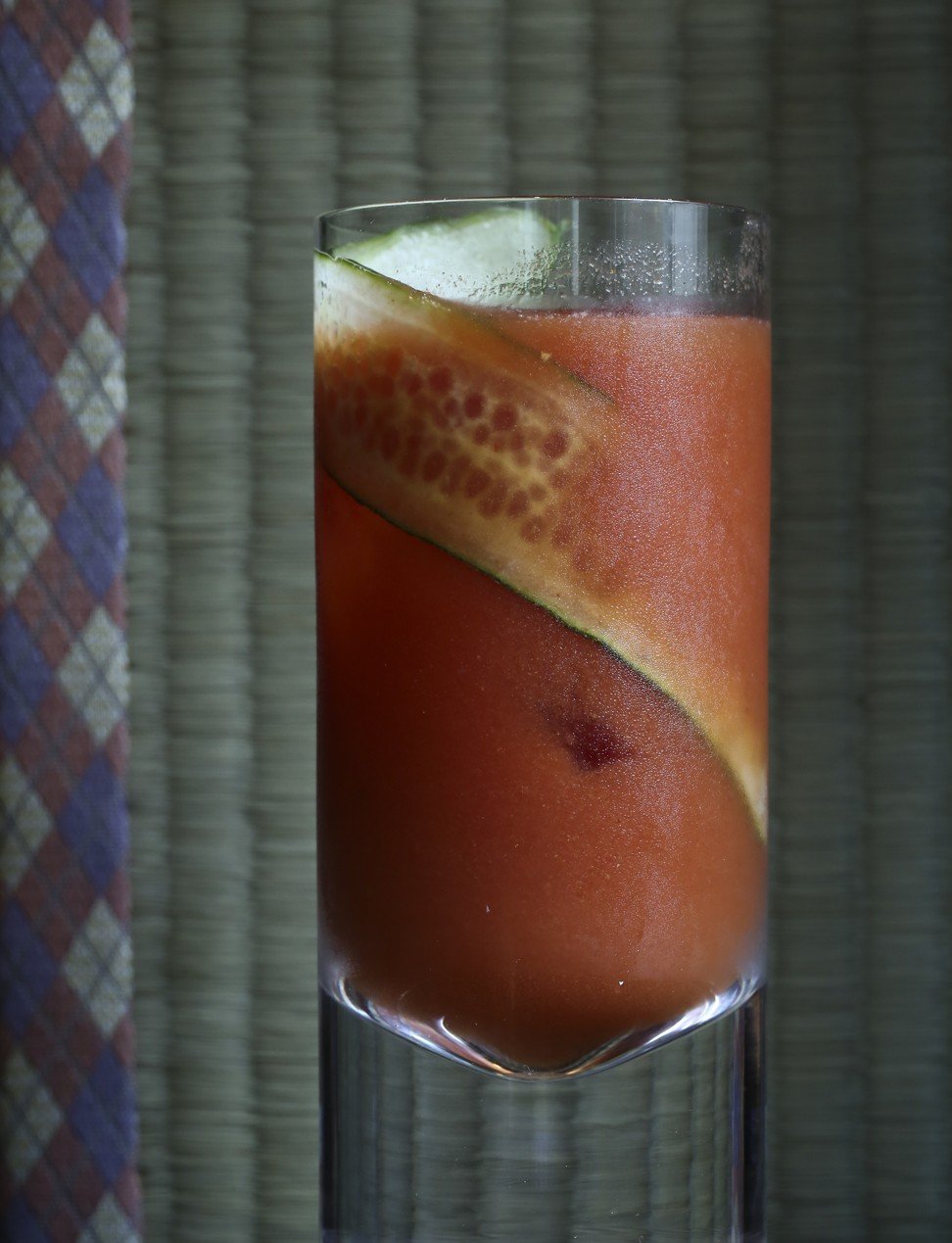 The Shichimi Bloody Mary (HK$115), made with the bar's own infused vodka (ingredients include wasabi, garlic, black pepper and seaweed tea), is fiercely spicy yet refreshing.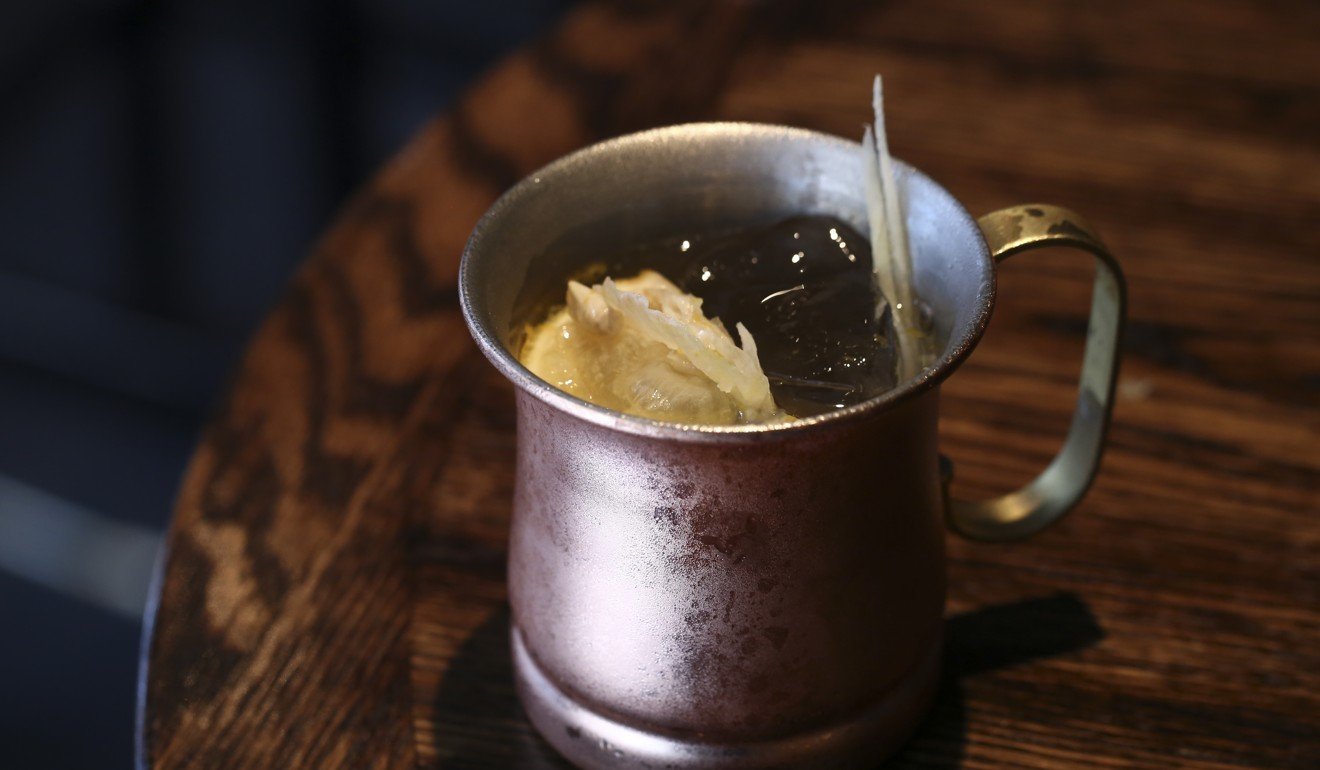 For those who prefer a lighter drink, the Tsuru Highball (HK$110, Japanese whisky, ginger, yuzu and Neo ginger ale) is sweeter and the ginger comes through nicely.
Turning to the classics, the Vesper (HK$125, Gordon's, Smirnoff, Lillet) and Blue Moon (HK$115, Gordon's, crème de violette, Dolin) were beautifully made and the Negroni (HK$120, Gordon's, Campari, Mancino sweet vermouth) had been thoughtfully tweaked to make it dryer ("I can see you don't like very sweet drinks") – now that's real service. A request for a smoky whisky-based cocktail produced a Dry Rob Roy (HK$125, Ardbeg, J&B blended whisky, Dolin) which was delicate and complex, with just the right amount of smokiness from the Ardbeg.
The verdict: Genuine artisanal mixology at its best, a blissfully laid-back atmosphere and excellent service make Tsuru an outstanding addition to Hong Kong's bar scene.
Tsuru, Parekh House, 63 Wyndham Street, Central, tel: 2523 9968. Open: 5pm-4am. Happy hour: 5pm-8pm
Other places nearby we've reviewed recently