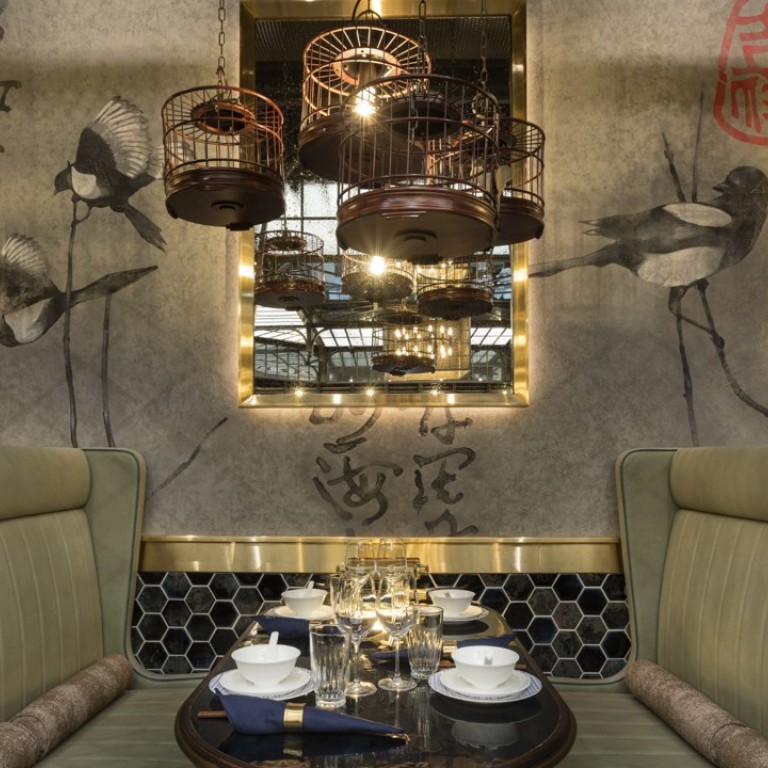 Opinion
Diner's Diary
by Bernice Chan
Diner's Diary
by Bernice Chan
The food at Mott 32 Vancouver, where prices are as eye-popping as the decor, is mostly worth it
Some of the dishes at Chinese fine-dining restaurant are fantastic, and we only had one real miss
After months of delays, Chinese restaurant Mott 32 in Vancouver opened in mid-February and, much like
the one in Hong Kong
, it's a visual feast for the eyes.
A project of Maximal Concepts, known for
Mercedes Me
, Brickhouse, Blue Butcher and
Limewood
in Hong Kong, it is the Hong Kong-based restaurant group's first foray into the Canadian city, which is famed for the quality of its Chinese restaurants.
It's an ambitious move intended to disrupt Vancouver's fine-dining scene with its attention to decor, food and service. However, the restaurant had two strikes against it when it opened: first, it is in Trump International Hotel & Tower Vancouver – where
people protested noisily
when the United States president's sons came to officially open it in late February, and which some Vancouverites still refuse to enter – and second, many of its dishes are much pricier than in other top Chinese restaurants in the city, something some diners didn't feel was justified.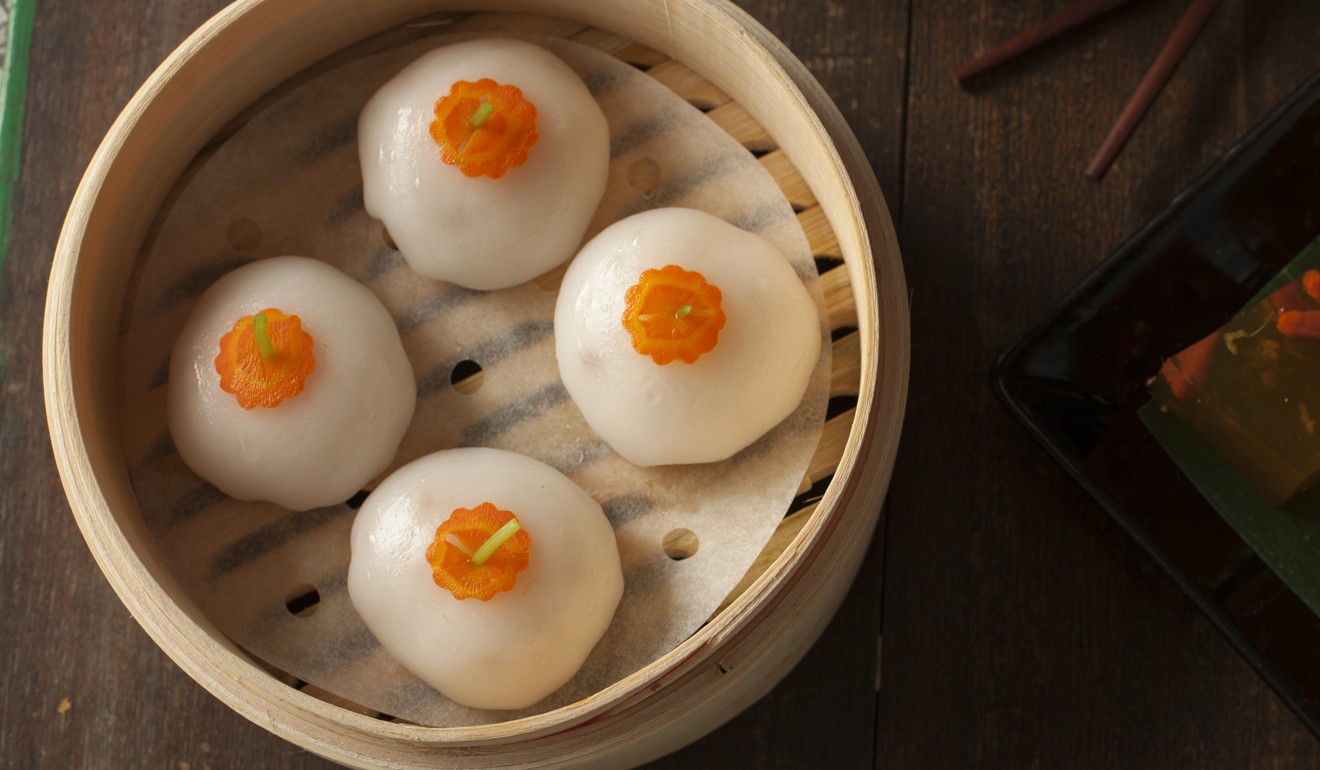 Back for a visit, we had to see Mott 32 for ourselves and taste the food.
The decor has both Chinese and Western elements. In the foyer are a series of screens fashioned like giant abacuses. Inside, the main dining area looks similar to the one in Hong Kong – it's a circular room with booths and tables, and an open kitchen off to the side.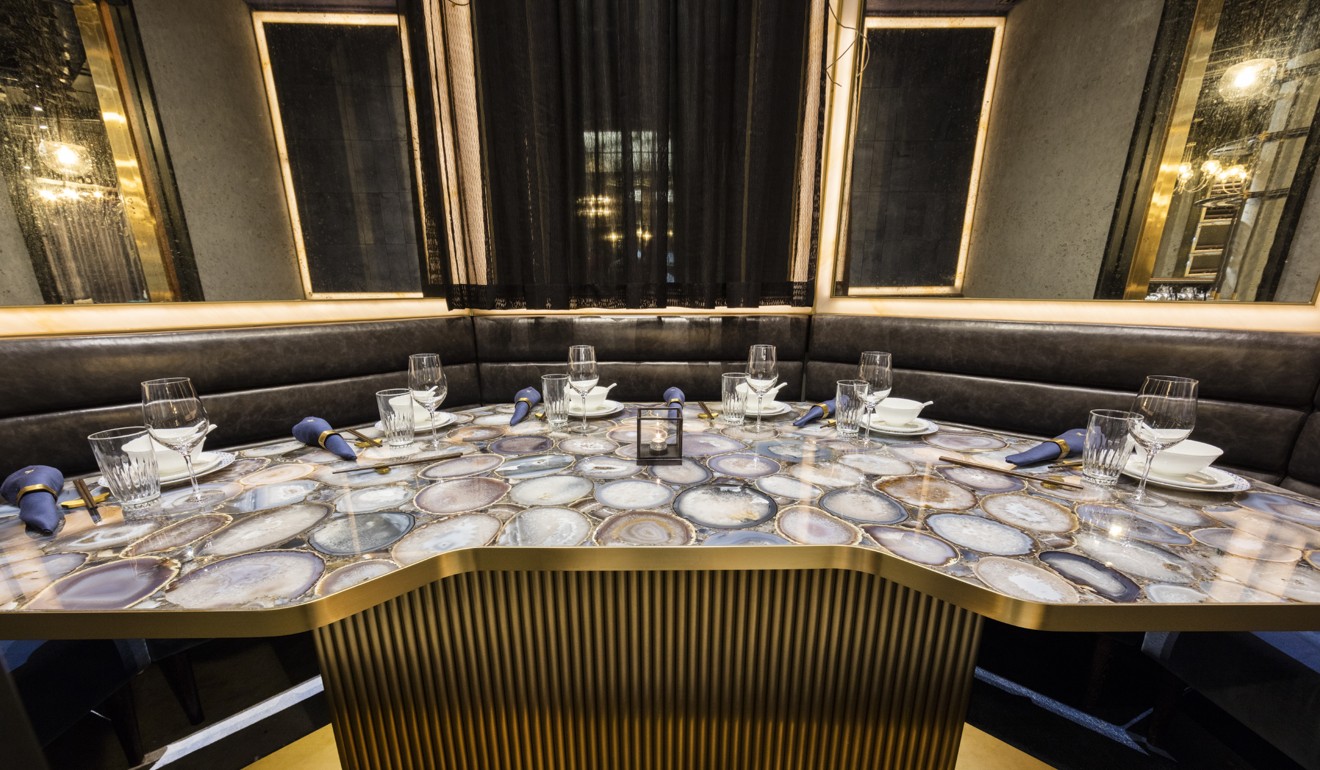 We were seated in one of the booths, good for four people. Above our table were bird cages with light bulbs in them, and behind us old-school postboxes. We were told by restaurant staff that designer Joyce Wang had many of the decorative elements imported from Hong Kong.
There are also some private rooms, one of which features a gorgeous shell table top; another, nicknamed "the opium den", features opium pipes holding light fixtures suspended from the ceiling and very comfortable-looking seats to lounge around in. Some critics have suggested the room fetishises the 19th century opium wars, but we digress …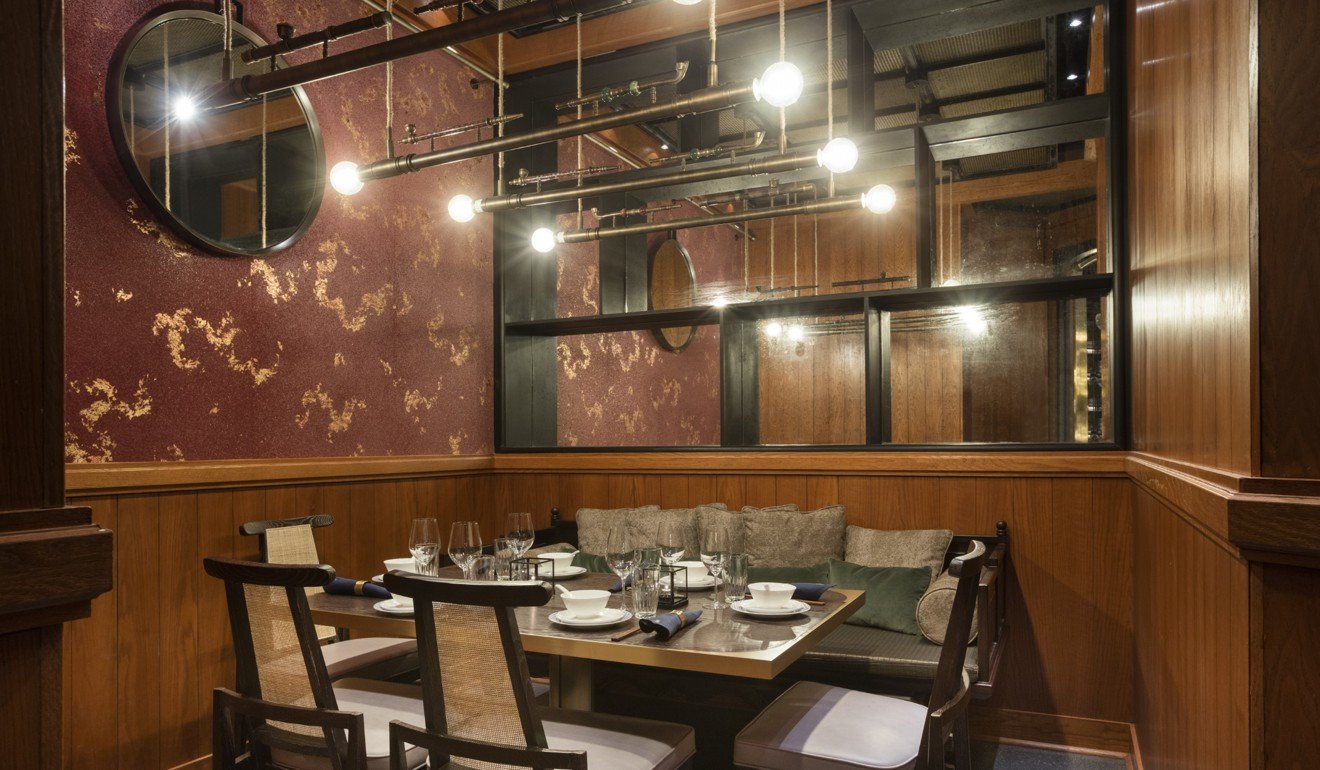 Almost as soon as we sat down, the sommelier pushed a cart to our table that was covered in bottles of rosé from which to choose (we politely declined). He explained that the contents of the cart change daily, with different themes such as champagne, whisky, or gin.
But back to the food. We had preordered a few signature dishes and for the most part they were excellent. To start, the Maine lobster har gao with Yunnan ham is pricey at C$18 (HK$111, US$14), though having said that, the steamed lobster dumping was larger than a ping pong ball. The lobster was perfectly cooked and fresh, but we couldn't detect much of the famed ham.
Another winner was the crispy Pacific Ocean prawns coated with salted egg yolk, and bits of pumpkin (C$34). We loved the crunchiness of the prawns, along with the savouriness of the salted egg yolk.
We were anticipating the Alaskan king crab vermicelli topped with flying fish roe (C$52) to be another brilliant dish, but it fell short. It was too salty and we could barely find the tiny bits of crab in the dish.
Things improved with the wok-fried purple and yellow cauliflower (C$24), which was punctuated with hearty Sichuan dried sausage and dried chillis, giving it a subtle spicy burn.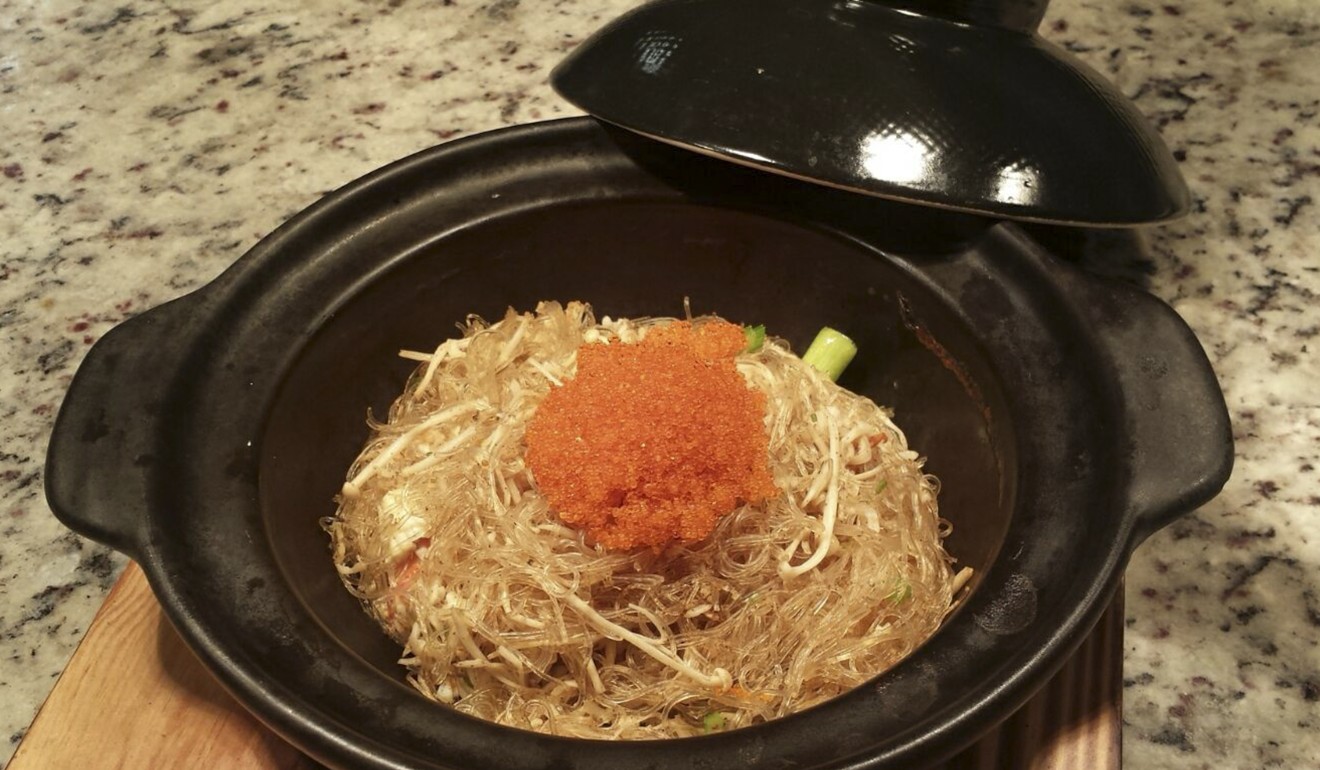 We also ordered the barbecue pluma Iberico pork – a whopping C$52, and almost three times the price of regular char siu in Vancouver. However, Iberico char siu is a novelty in Vancouver; it features pork shoulder meat that's marbled, making it very tender. It wasn't overly saccharine sweet and we savoured each bite.
Another fantastic dish was the sautéed string beans with Australian wagyu beef (C$24) – again, tiny bits of beef combined with perfectly cooked string beans that were deep-fried for crunchiness and then wok-fried again with the beef.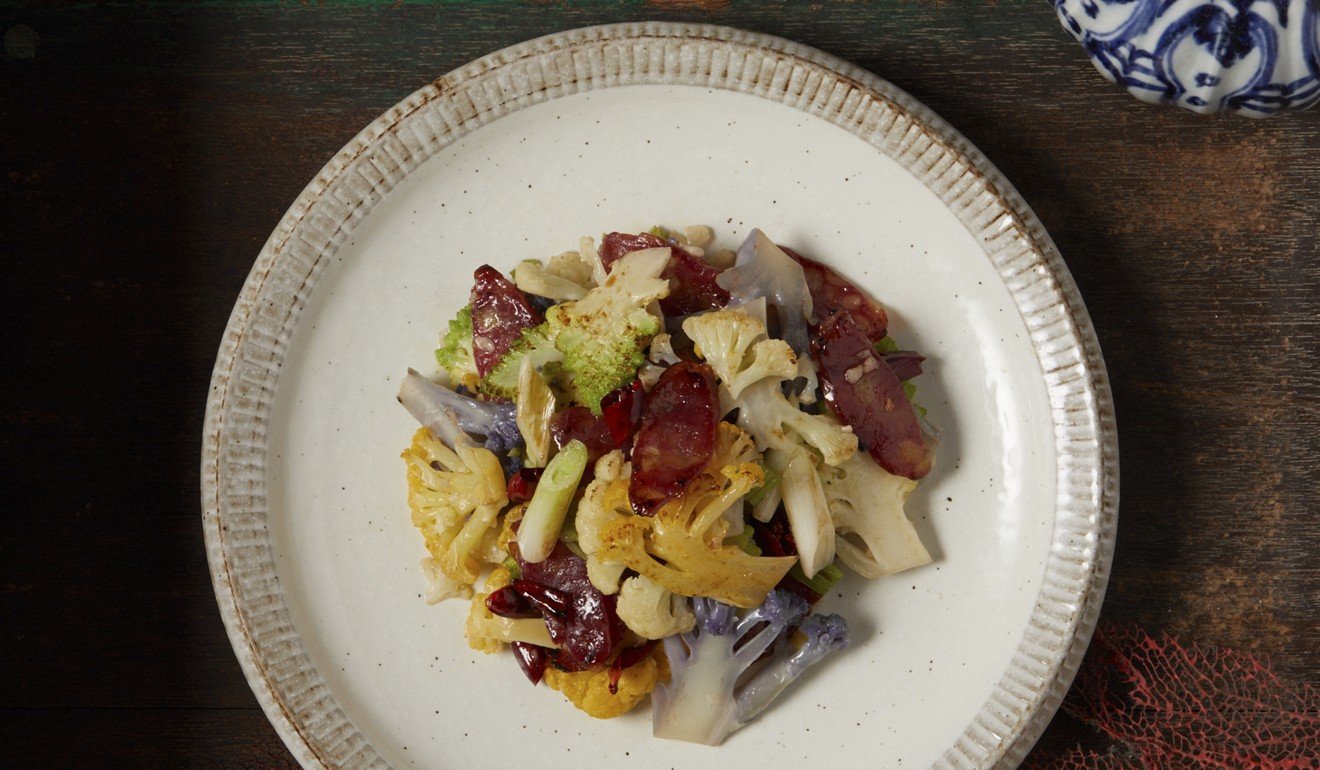 We had some room for dessert and were intrigued by the soy sauce ice cream (C$16) with fresh strawberries. Our server explained it was made with Japanese soy sauce, lighter than Chinese versions. The end result is an ice cream with a finish that has a hint of soy sauce flavour. It's complemented with vanilla cakes topped with white chocolate and garnished with strawberries.
On the other hand, the green-tea-coated chocolate ganache (C$12) looked like three large green cookies topped with sesame seeds. These cookies were quite rich, and the matcha coating was no match for the chocolate ganache.
Mott 32 , 1161 West Georgia Street, Vancouver. Tel: +1 (604) 979 8886 www.maximalconcepts.com/mott-32