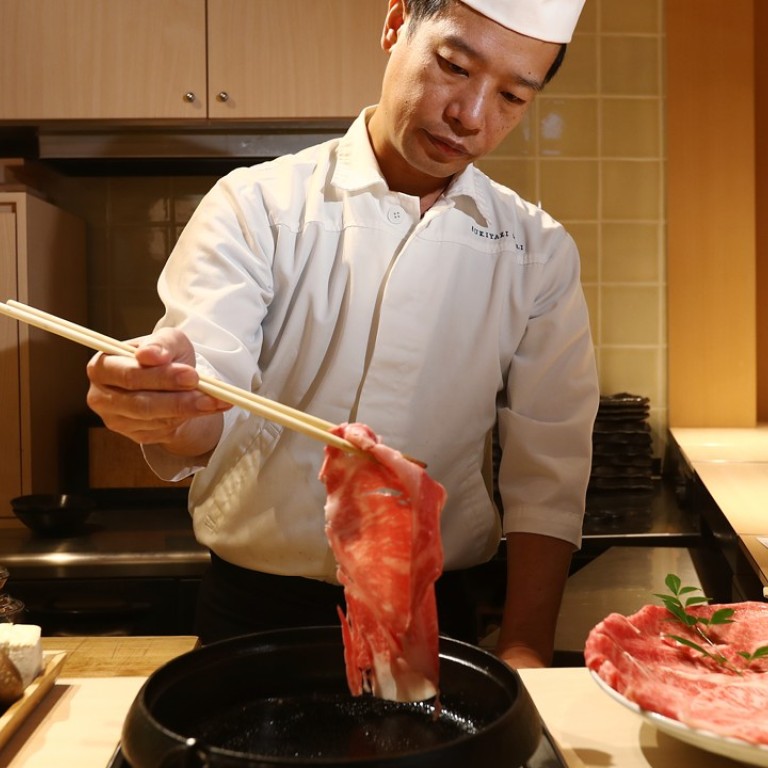 Restaurant review: Sukiyaki Mori in Central – a must for fans of sukiyaki with its delicate creations
Beautiful ingredients are thoughtfully prepared and cooked at this small Japanese restaurant. Book well in advance
You won't score any points if you can figure out the focus of Sukiyaki Mori, although I'll grudgingly give you a thumbs up if you were to add that they also serve shabu shabu. It's a small place – only 10 seats at the counter, plus three tables that can hold groups of four.
I had to book close to three weeks in advance before I could find an opening that worked with my schedule; I was told that tables were available sooner, but that I couldn't have sukiyaki there, only shabu shabu, because that's DIY, rather than being cooked by the chefs.
The six-course sukiyaki set is HK$680 (beef shabu shabu is the same price; the pork option is HK$480).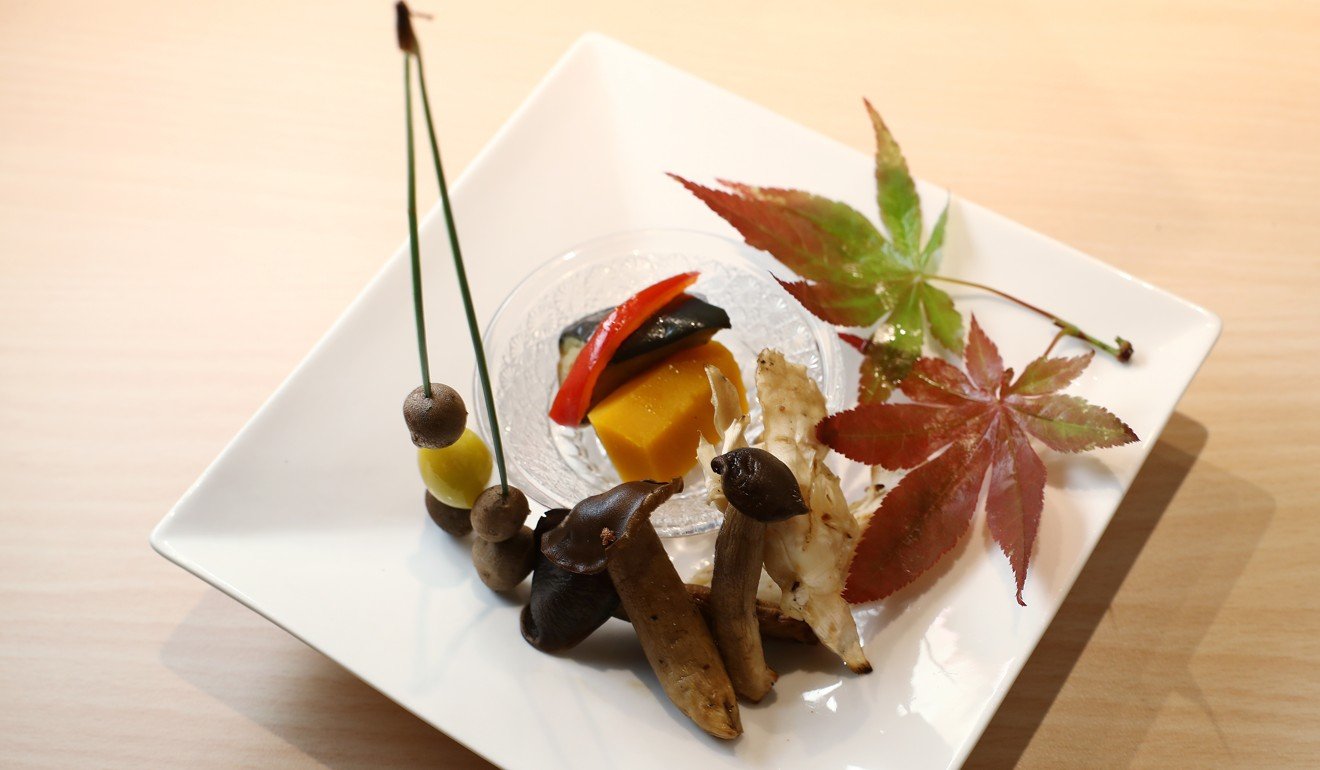 The appetiser course was light and unusual, featuring marinated spaghetti squash with okra and shrimp, and a small bowl with pieces of red pepper, pumpkin and aubergine seasoned with yuzu zest.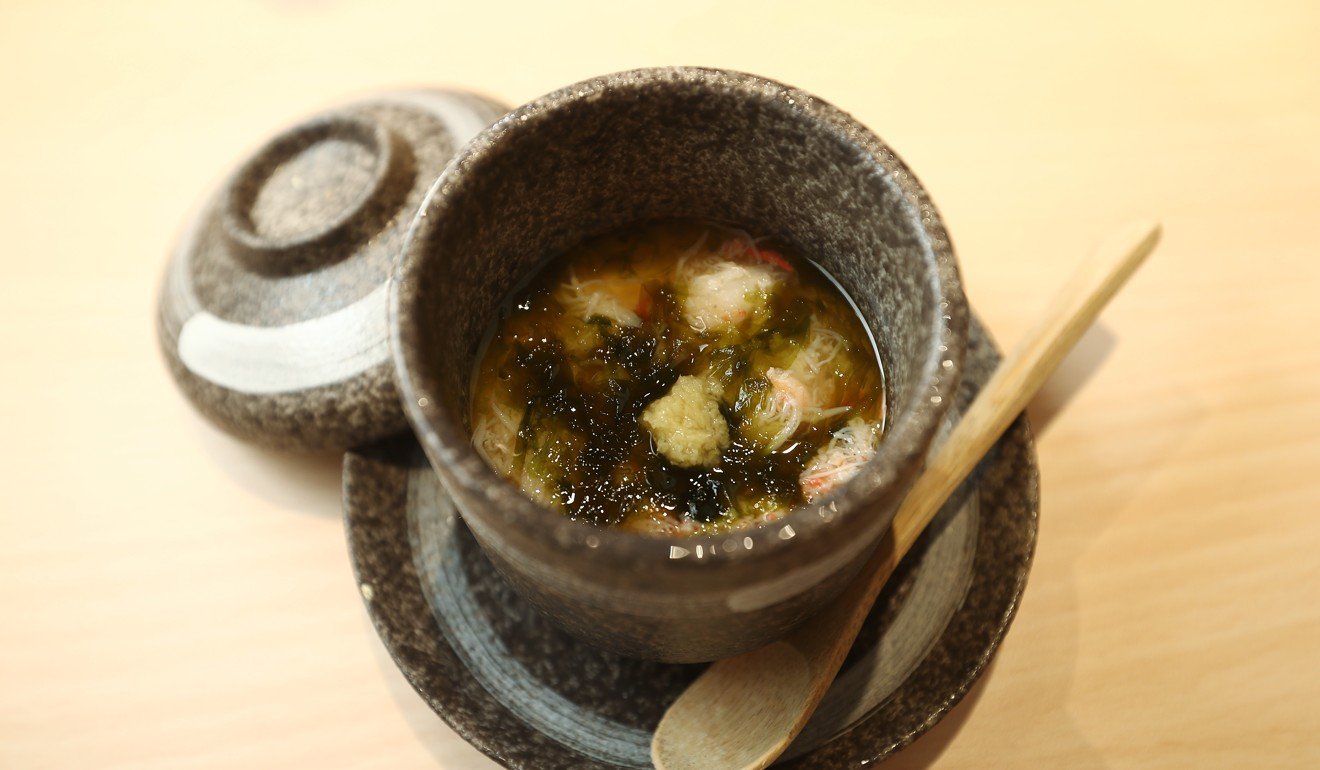 Next came a small stone pot holding very delicate crab and ginger chawanmushi.
The chef (one for every two guests) showed us the platters of vegetables and beautifully marbled beef that he would be cooking for our dinner.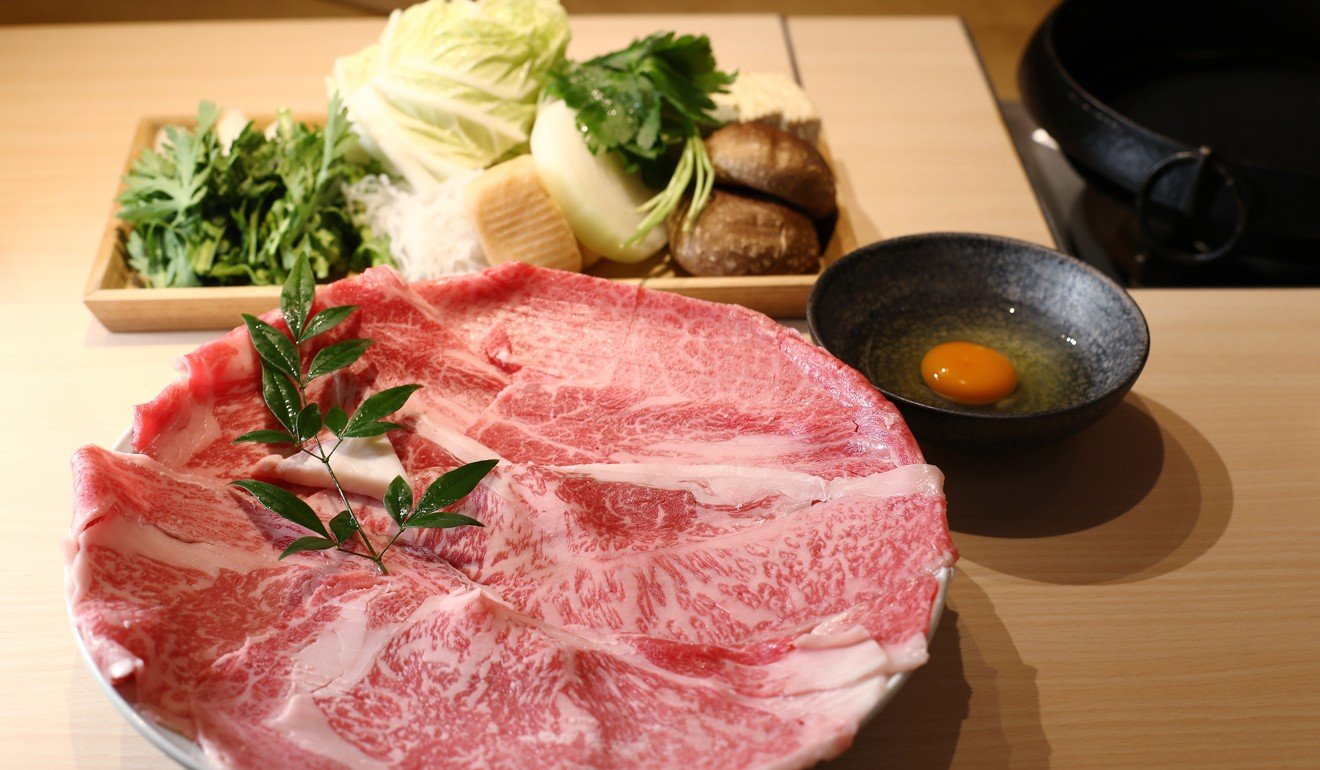 For a long time, I've avoided sukiyaki restaurants, after an unfortunate encounter with the dish at a famous place in Tokyo, where it was unbelievably cloying. I wasn't reassured when I overheard one of the chefs telling the couple next to us that sugar is essential to sukiyaki. But fortunately, it's used in moderation here, and the meal changed my opinion of the dish.
The chef took his time as he prepared the meal for me and my guest, greasing the pan with beef fat, searing the meat briefly before sprinkling it with a little sugar then adding sauce.
The first piece of beef was cooked with negi (spring onion) which became dense and caramelised from the sugar and sauce reduction, then came a serving of two types of tofu with cabbage and shiitake mushrooms.
Next up was beef with konnyaku and onion, then beef with chrysanthemum leaves and noodles. The chef asked if we'd eaten enough or wanted to order more, before cooking the final savoury course: a comforting dish of small pieces of beef with very softly scrambled egg, which was then ladled over rice. This was served with pickles and miso soup.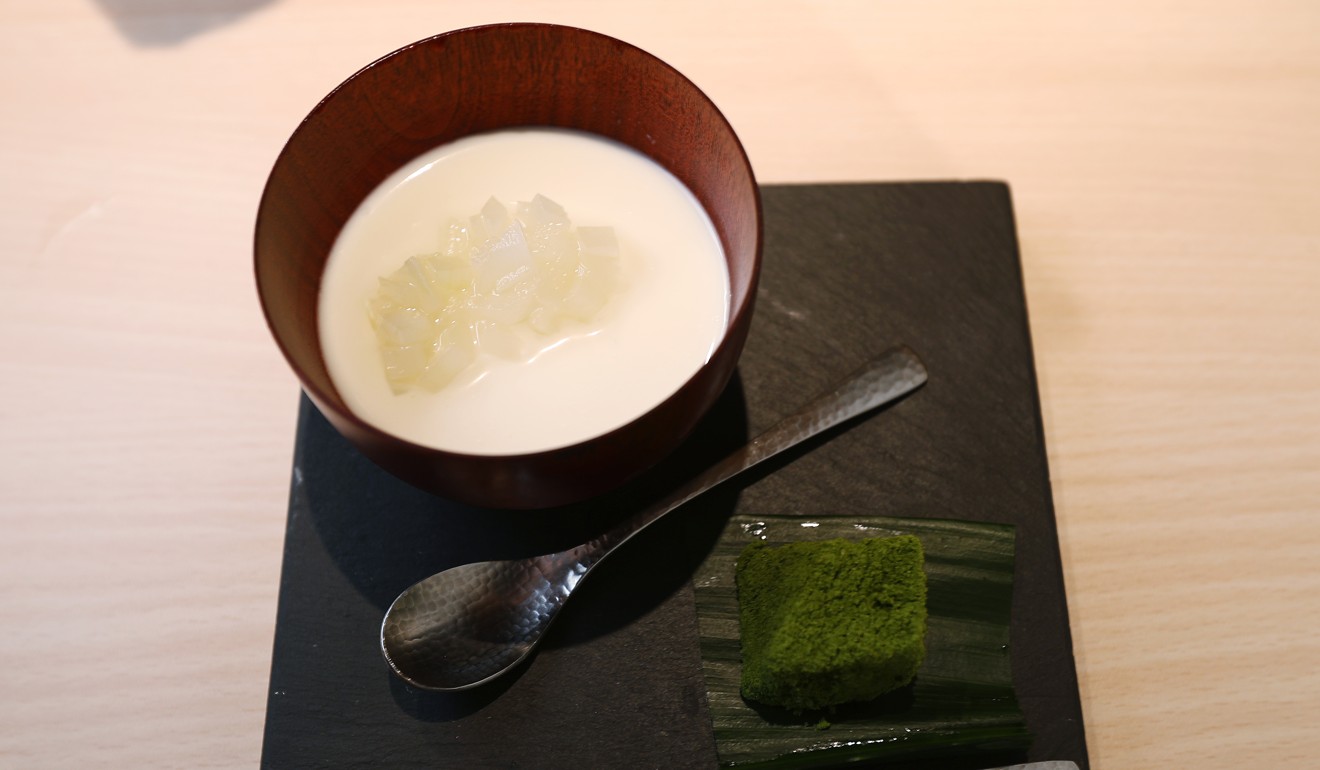 The dessert of milk pudding with pear, and a square of red bean jelly, was light and cooling.
Sukiyaki Mori, 66 Hollywood Rd, Central, tel: 2833 6032. HK$680 without drinks or the service.
While you're in the area ...
This article appeared in the South China Morning Post print edition as: Beautiful ingredients make this a must for sukiyaki fans