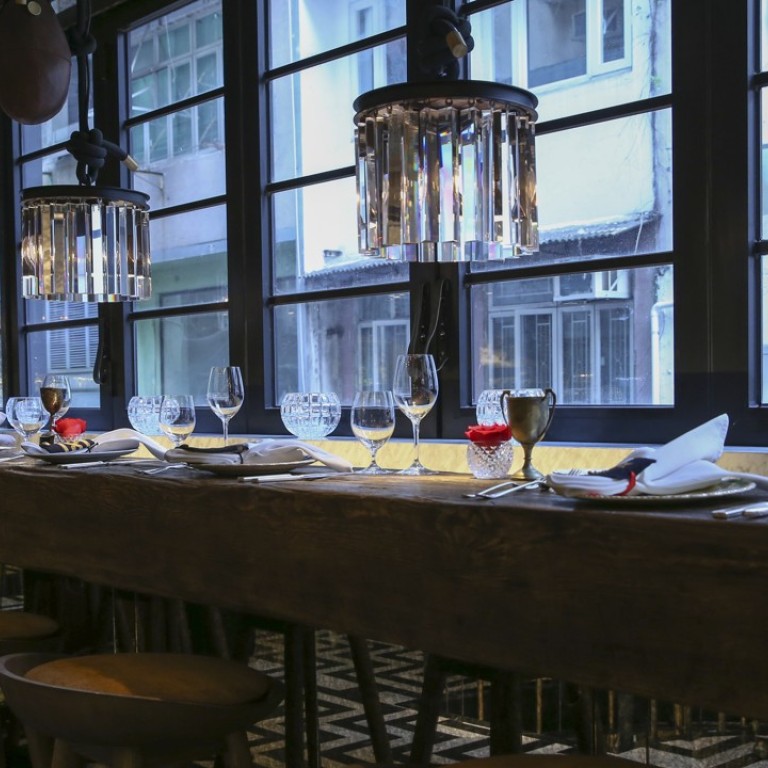 Restaurant review: Gough's on Gough, Central – good food with charming service and decor
The modern British restaurant offers a short and sweet menu that's made all the more enjoyable by the venue's extravagant furnishings and fabulous staff
I rarely comment on the decor of a restaurant in my reviews unless it's extremely good or extremely bad. Gough's on Gough, opened by Timothy Oulton – a man (and a brand) best known for interiors and furnishings – falls firmly into the first category.
Experiencing the charming, extravagant decor is half the fun of eating there. It's the perfect spot for a first date – if you run out of things to talk about, you can always comment on the art, installations, furniture and mismatched tableware.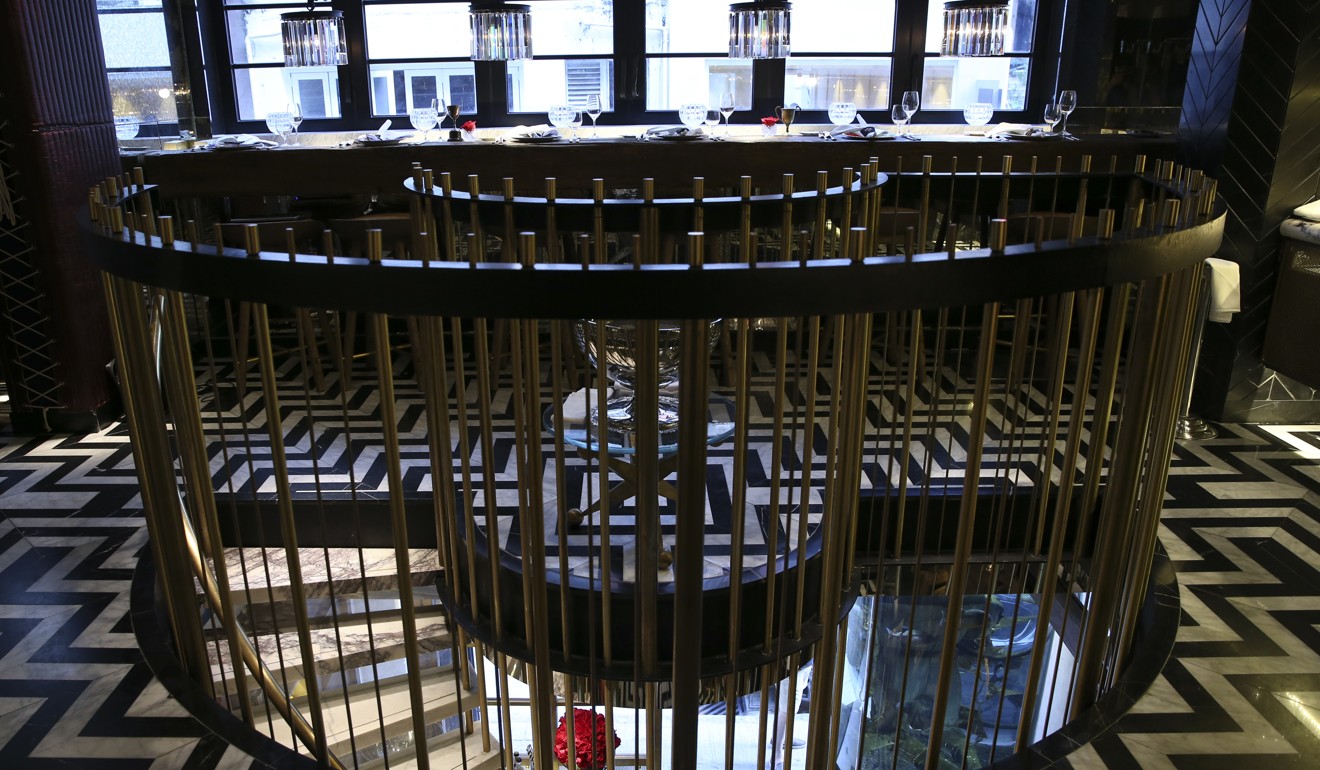 The staff are just as charming. The hostess gave me a friendly greeting at the door and offered to store my heavy bag. She must have noticed the paper bag was literally falling apart at the seams, threatening to spill the contents; when she gave the bag back to me as we were leaving, the sides had been securely duct-taped. The waiter and the manager, who we met once we were seated at an upstairs table (the main bar area is downstairs), were also enthusiastic, funny and entertaining.
The modern British restaurant offers a six-course tasting menu (HK$988 plus 10 per cent) but my guest and I decided to go à la carte and share everything. The menu is short and sweet, offering only nine savoury dishes – along with four sides – of which (if you go by price) it seems that five were starters and four were main courses.
In hindsight, we wish we had ordered all of the starters, which sounded more interesting than the mains.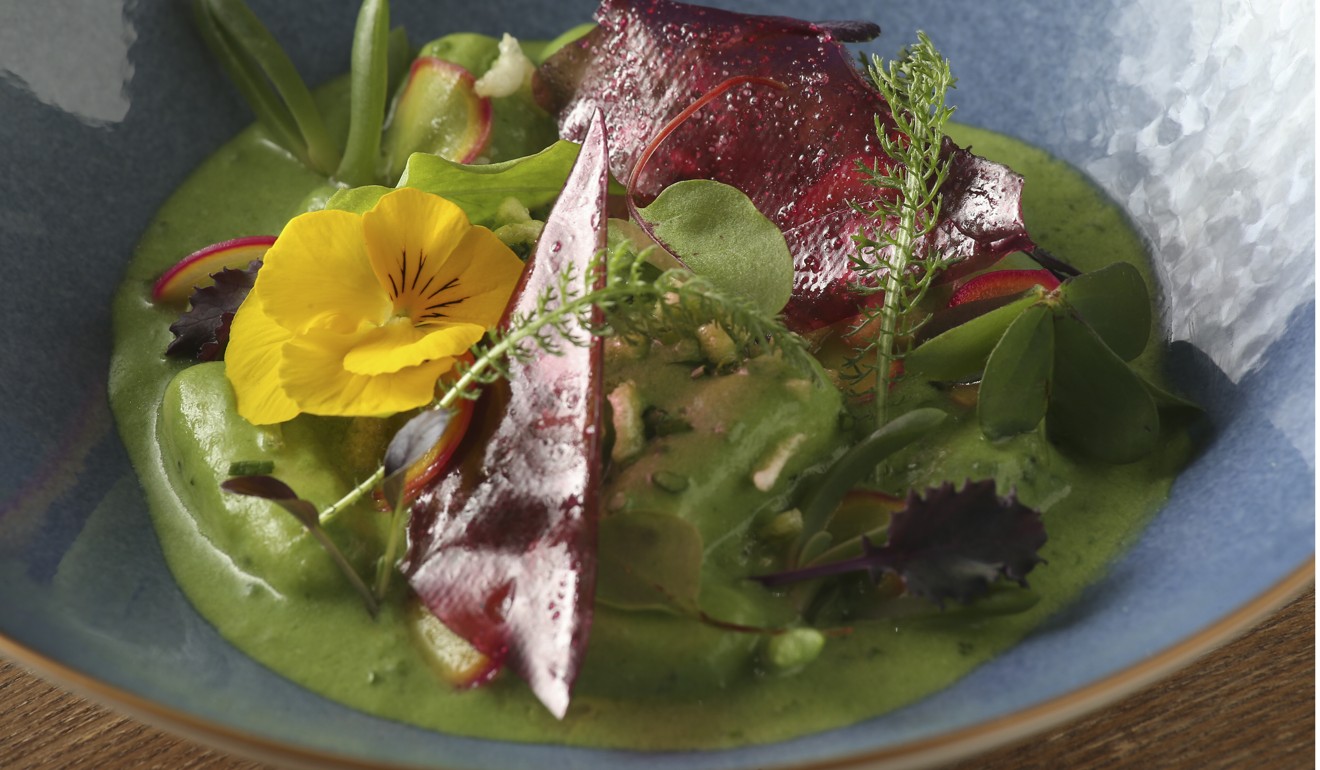 Our favourite dish of the night was a hearty portion of gnocchi with smoked applewood cheese sauce (HK$168). The sauce was surprisingly green but was intense and delicious, while the gnocchi themselves were light with just the right amount of chewiness. The dish was garnished with fresh herbs, shards of glossy, clear sweet potato crisps and thin slices of pickled potatoes.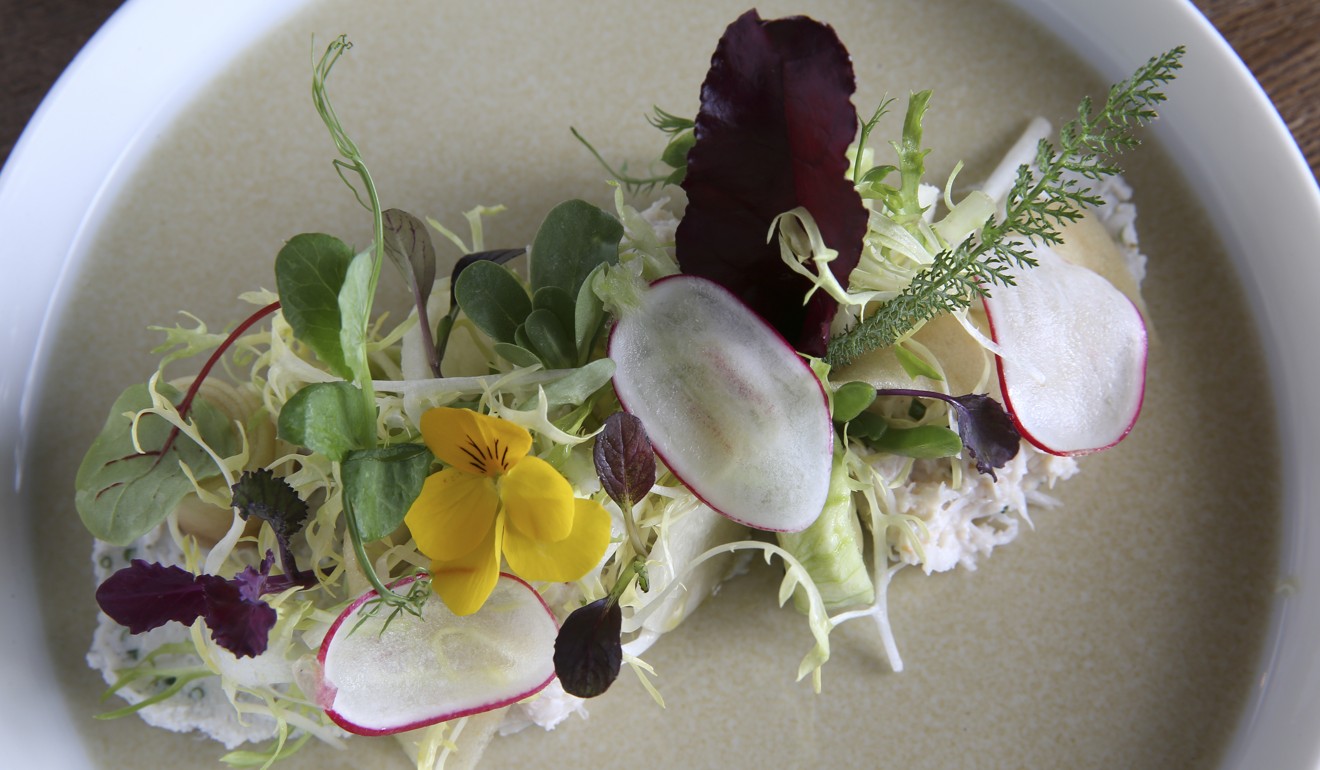 The Scottish brown crab with ewe's milk ricotta (HK$188) was light and clean tasting, with the bright flavours of green apple, charred cucumber, thin radish slices and mixed greens.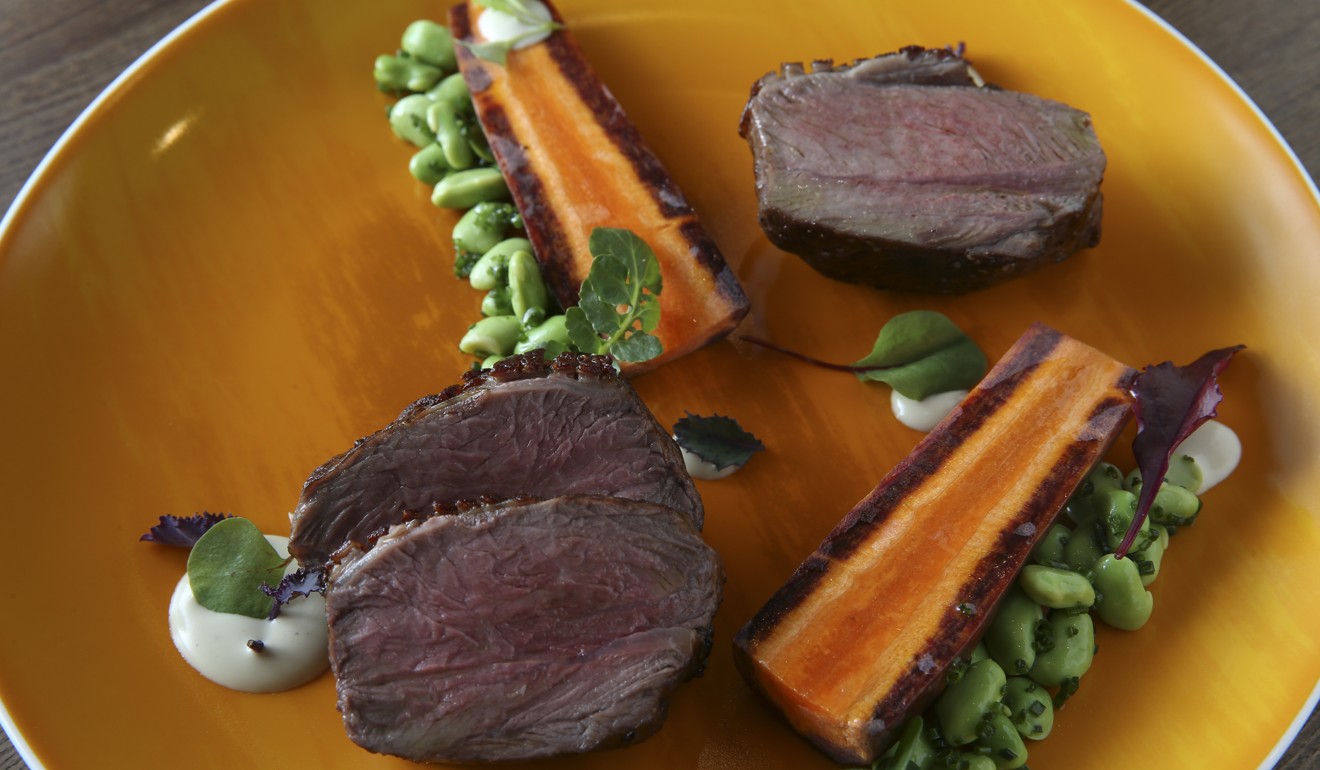 The main course of grass-fed wagyu steak came with a rather stringy portion of braised wild Hereford beef that made us hungry for the soft braised beef served at
Kau Kee
a few doors away. My guest and I both preferred the steak part of the dish – the New Zealand wagyu was as fatty and tender as you'd expect, but even better was the thinly sliced potato cake served with the meat.
Roasted Hawkes Bay lamb rump (HK$358) was succulent and tender, and we loved the large chunks of sweet carrot.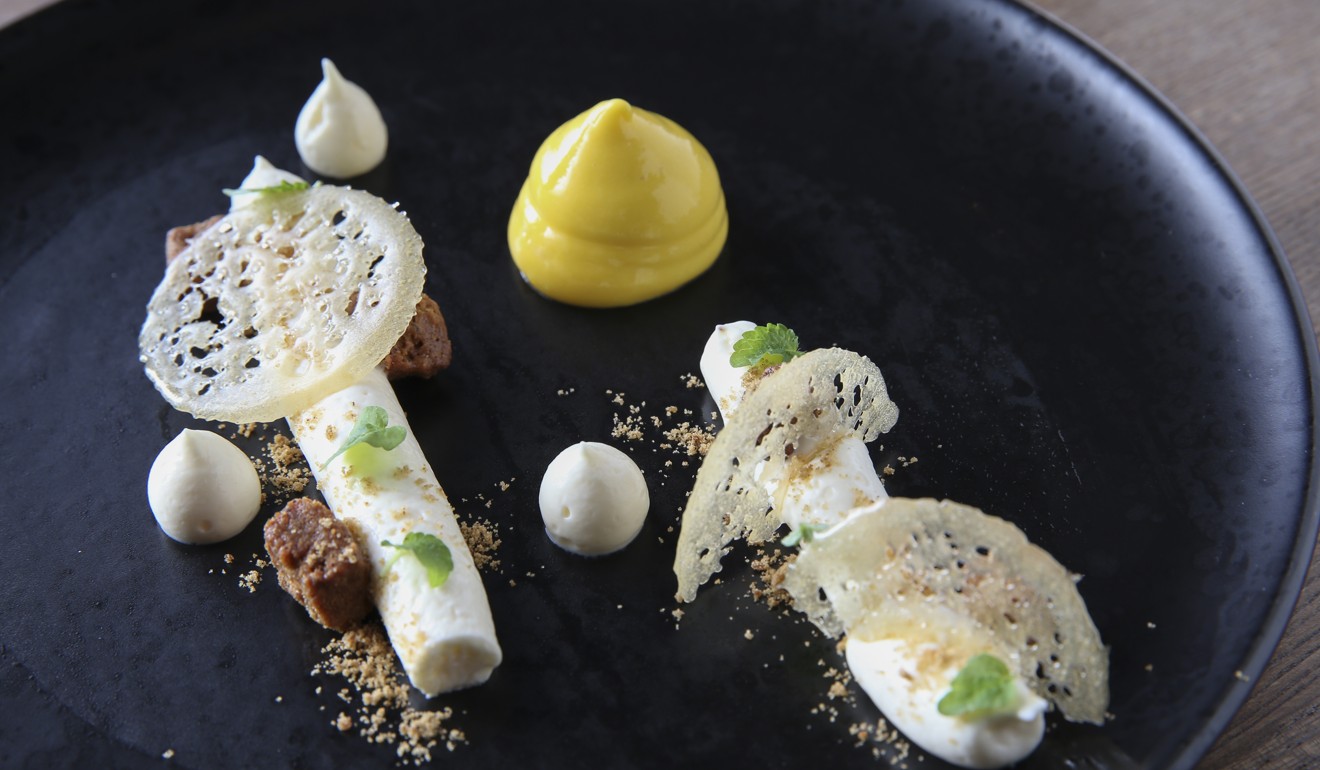 For dessert, the lychee garden (HK$98) with mascarpone vanilla cream, lychee sorbet, gingerbread, passion fruit foam and a calamansi chocolate was refreshing, while the flavours were diverse. Texturally, though, it was uninspiring, especially because the lychee sorbet wasn't cold enough, making it creamy instead of icy.
Gough's on Gough, 15 Gough St, Central, tel: 2473 9066. About HK$700 without drinks. There's no service charge
Other Central restaurants we've reviewed recently:
This article appeared in the South China Morning Post print edition as: Good food, fabulous staff and the decor works like a charm