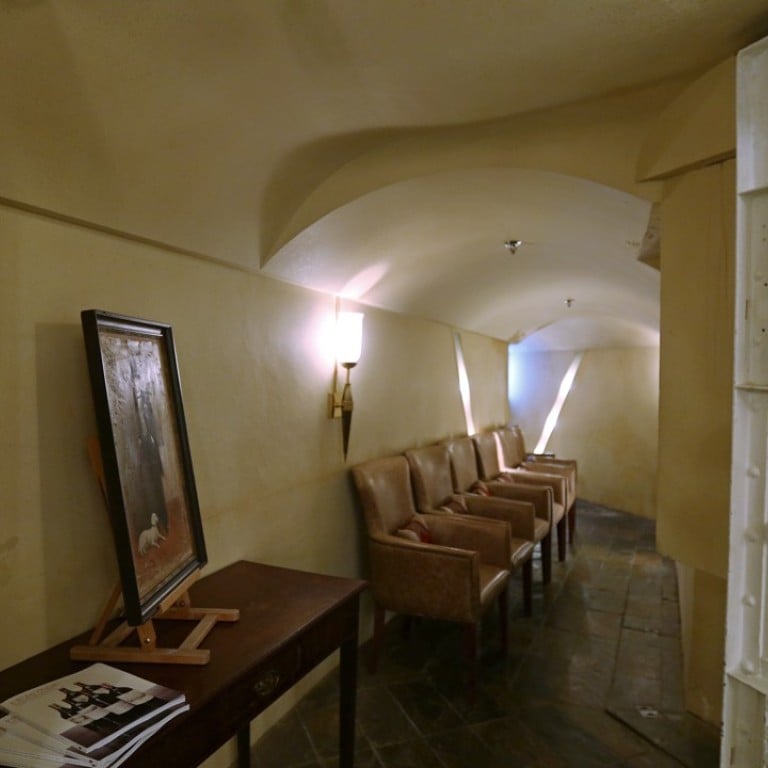 Only in Hong Kong: underground wine cellar with a machine gun emplacement outside the door
A second world war ammunition storage bunker, that held off the Japanese invaders even after the fall of Hong Kong, was converted into a premium storage facility for fine wines, winning a Unesco heritage award in the process
Security is an important concern for any high-end wine storage facility, but Crown Wine Cellars in Deep Water Bay must be unique in having a second world war machine gun emplacement located near its entrance.
A simple concrete barricade is visible to the right of the reception area perched on the roof of one of 12 pairs of concrete bunkers used by the British Army for ammunition storage in what was the Central Ordnance Munitions Depot. Eighty years after its completion, the elevated position only offers a clear line of sight over the car park, but during the Battle of Hong Kong in December 1941, Vickers machine guns were fired from here towards the advancing troops of the Imperial Japanese Army.
"Over 30,000 rounds were fired from here at Japanese troops over on Mount Nicholson," says author and military historian Tony Banham, pointing across Deep Water Bay Drive towards what is now a large construction site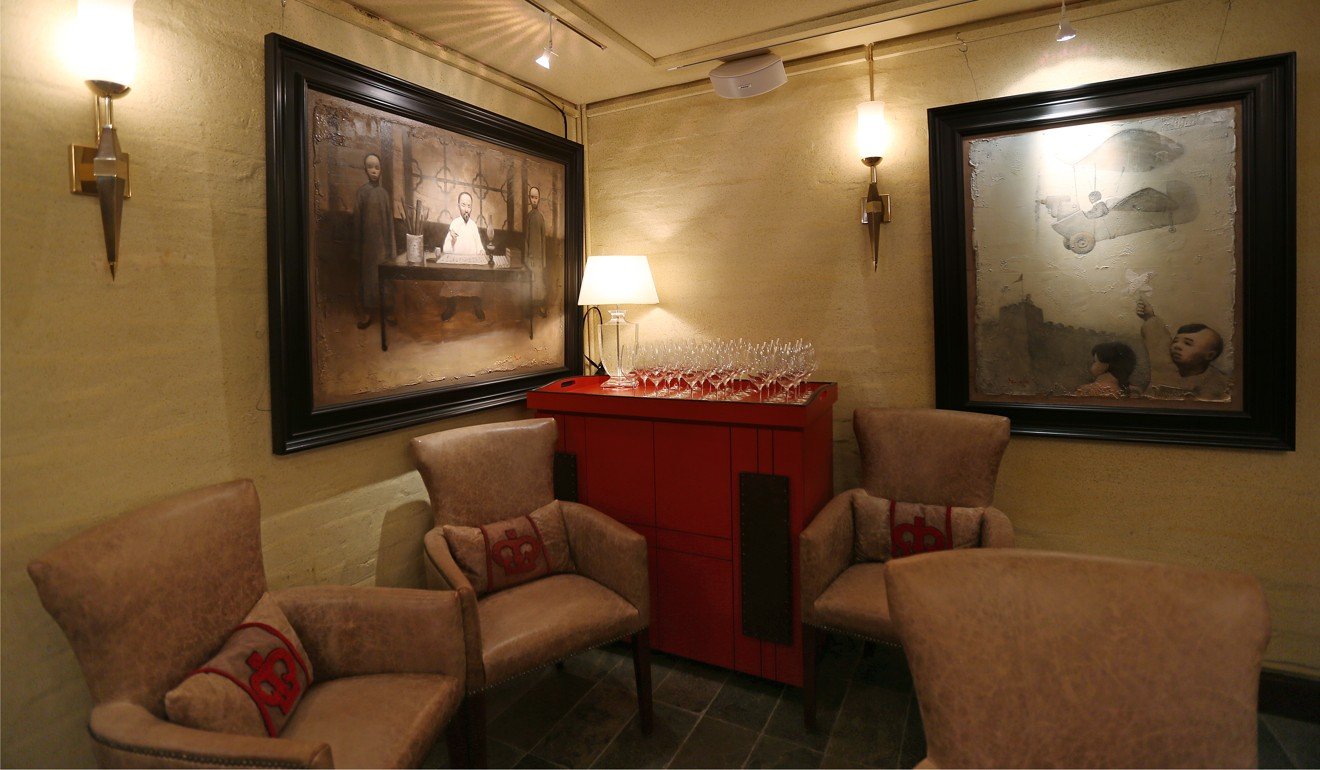 Banham has been involved with the heritage of the former munitions depot for decades. They were constructed in 1937 as part of the renewed fortification of Hong Kong in preparation for a Japanese attack. The depot was manned by some 60 soldiers of the Royal Army Ordnance Corps and was a vast warehouse for weapons, ammunition and explosives. The location was carefully chosen for its remoteness, in a deep valley where bunkers could be dug deep into the hillside and any unplanned explosion could be contained. The site was commonly known among the troops as "Little Hong Kong". Although this is the Chinese name for the nearby town of Aberdeen, the moniker has stuck.
"When I first visited the site about 30 years ago it was just an overgrown habitat for snakes and lizards, but the government still used it to store geological coring samples from construction sites," says Banham.
It was the current director and co-founder of Crown Wine Cellars, Gregory De'Eb, who first had the idea of converting the crumbling military installation into a state of the art wine storage cellar for the rare wine collections of wealthy investors. He says wartime ammunition storage had similar requirements to modern wine cellaring.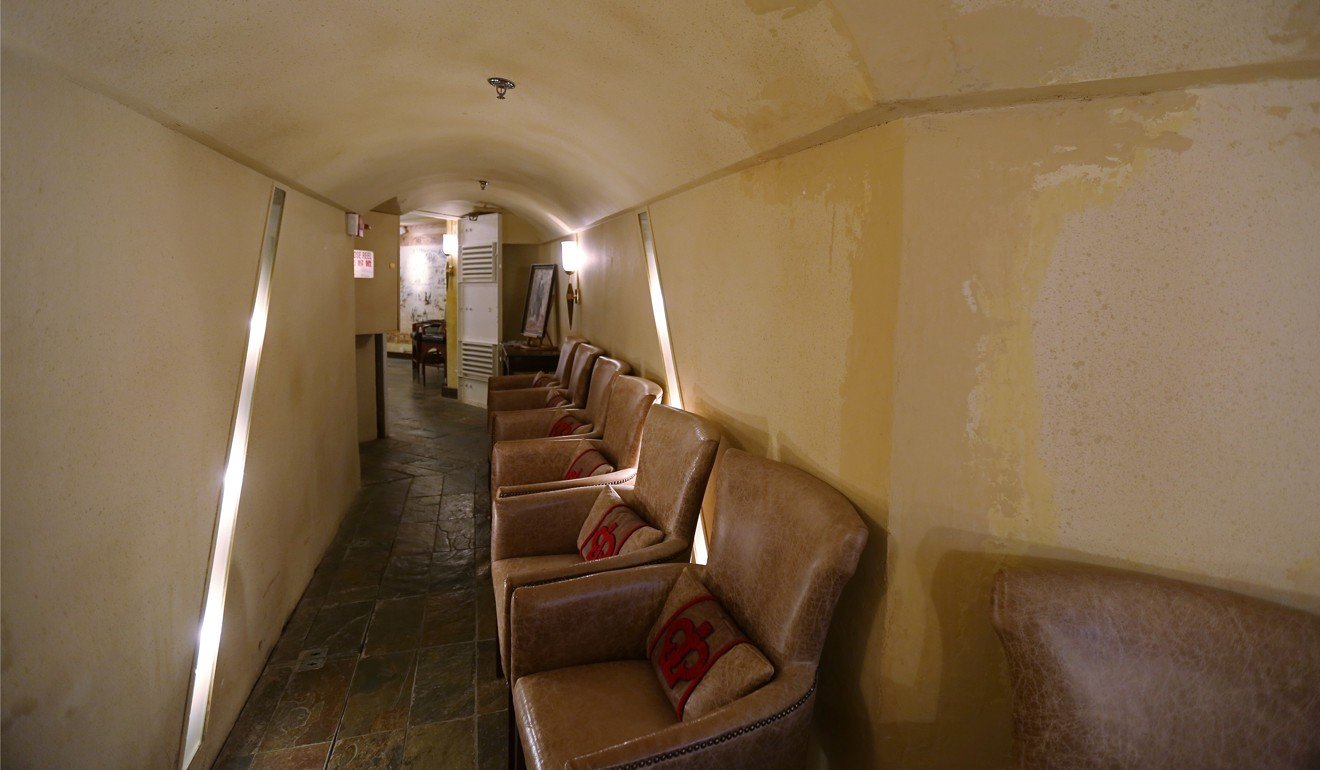 "We need high security, zero vibration, no light, balanced humidity and cool climatic conditions, so an underground military bunker is ideal," De'Eb explains.
In June, 2000 De'Eb attended a public conference in Hong Kong about establishing the city as the so-called wine capital of Asia in his capacity as the consul general of South Africa, a major wine producing nation. At one of the presentations, a government official triggered stifled laughter in the audience when he suggested old military installations such as pillboxes, magazines, air raid shelters and ammunition bunkers could be utilised for wine storage and cellaring.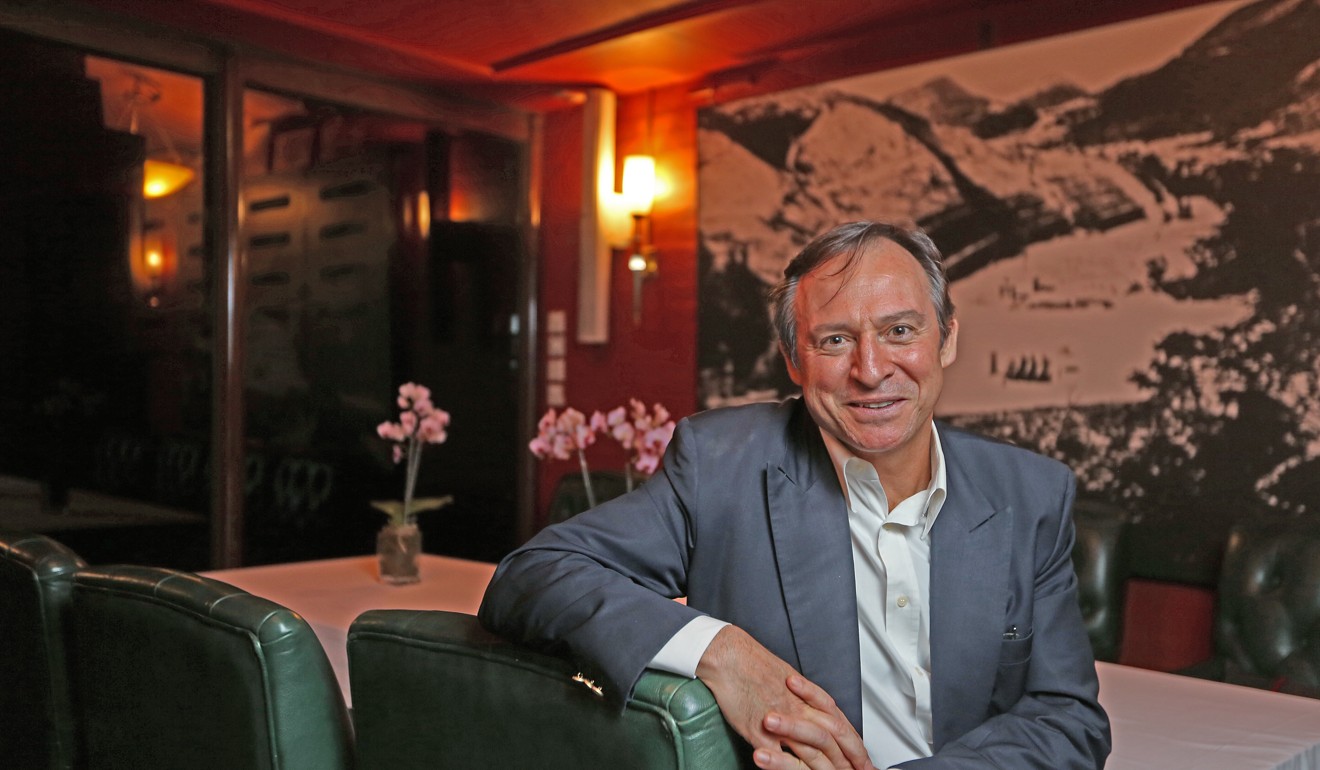 De'Eb was one of the few not laughing, and when he was later looking for a second career on completion of his diplomatic service, he took the idea to American businessman Jim Thompson, founder of the Crown Worldwide Group.
"Back then there was no wine storage industry in Hong Kong and no coherent policy for heritage building conservation," says De'Eb.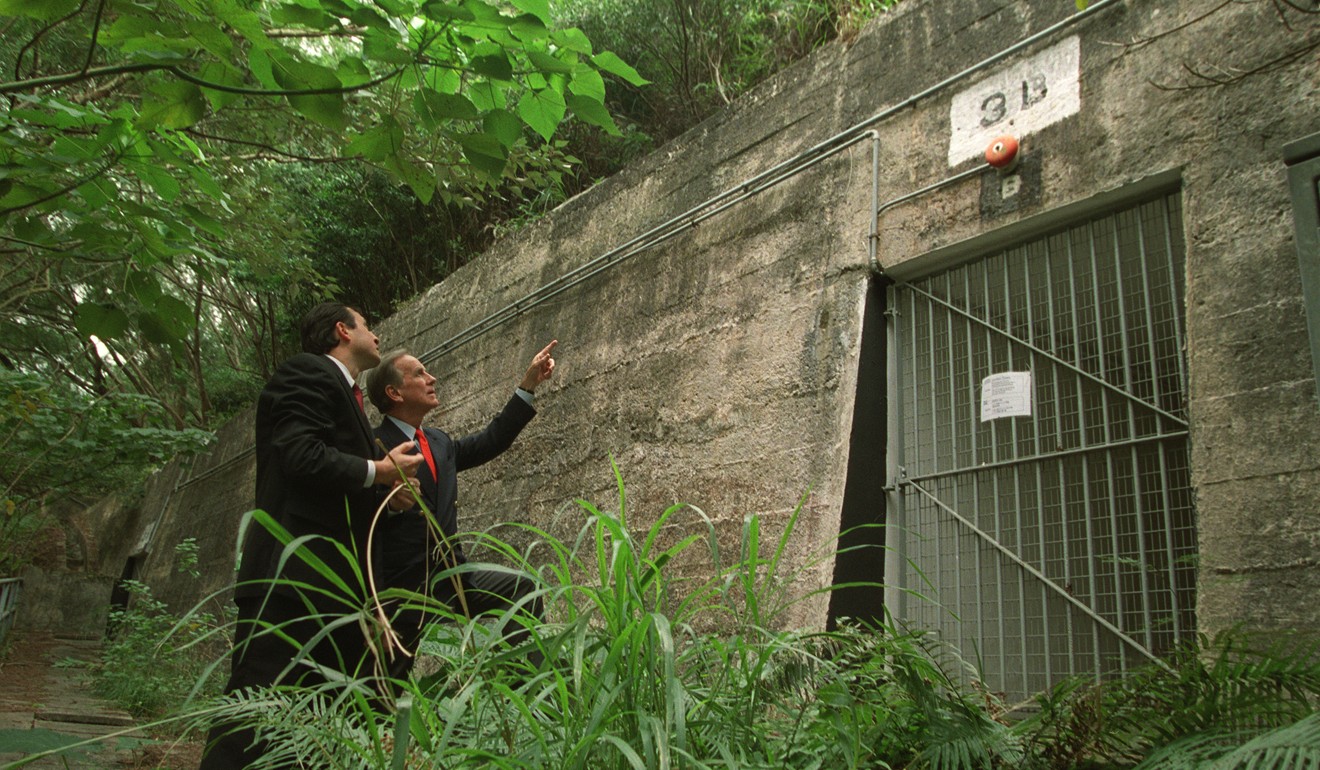 It took him 18 months to establish the business feasibility and a further 18 months to negotiate a workable lease arrangement with the government. Officials insisted that Crown must be responsible for the restoration costs and ongoing heritage preservation of the building, and pay a "market-related rent" – but the lease offered was only short term.
"We had to invest about HK$20 million up front on the building in the knowledge we might be kicked out after seven years," say De'Eb, but it was not until a chance meeting with Banham that the heritage side of the business took shape.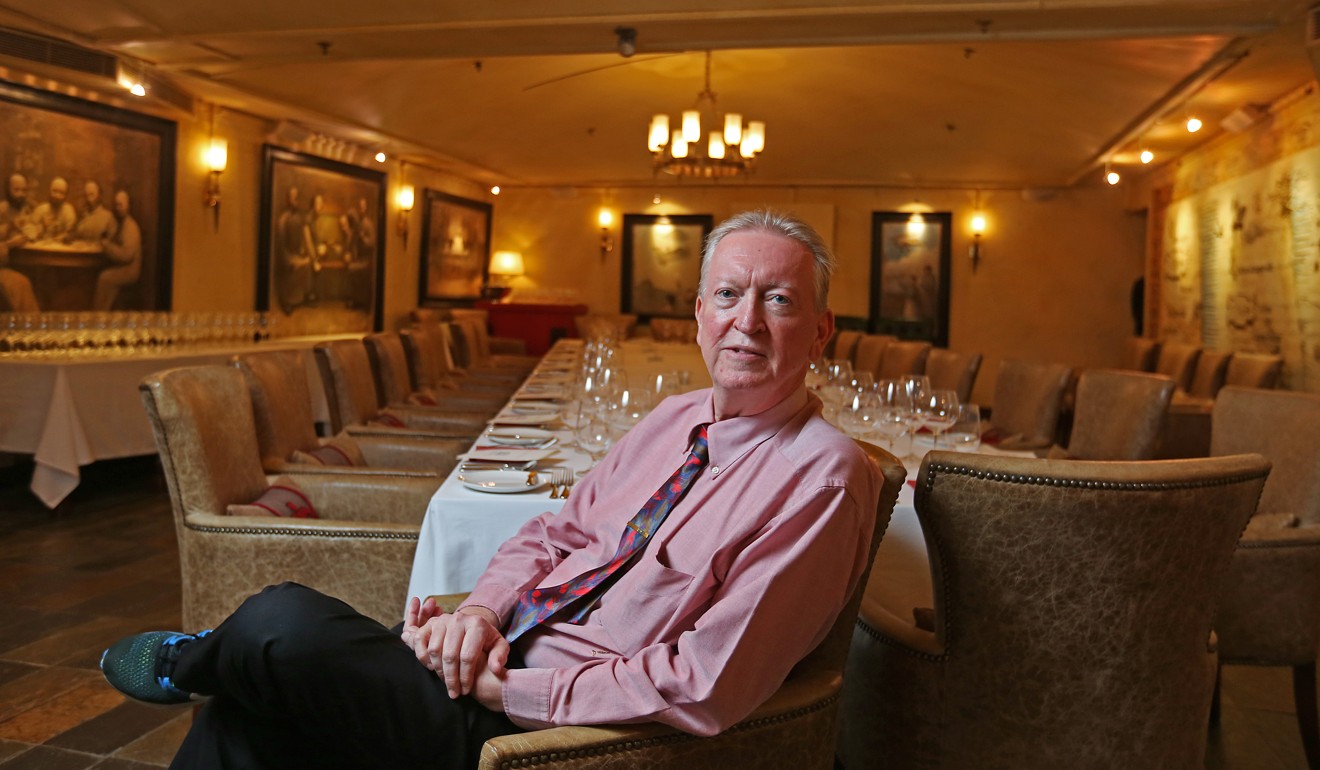 "Up to then the heritage was almost irrelevant because we didn't know much about the history of the site," says De'Eb. He admits that when he and Thompson heard Banham talk about the Battle of Hong Kong at his book launch in 2003, they "accosted him". The friendship has lasted 14 years.
Banham was familiar with the site, but with the encouragement of De'Eb and Thompson, looked more carefully at the archives and diaries from the period to reveal the story of Little Hong Kong.
According to Banham's book, Not the Slightest Chance, the munitions depot was manned by Royal Engineers, The Royal Army Service Corps, Royal Army Ordnance Corps, a few Winnipeg grenadiers, some uniformed Chinese HKVDC soldiers, a platoon of soldiers from the Middlesex Regiment and a couple of Punjabi infantrymen.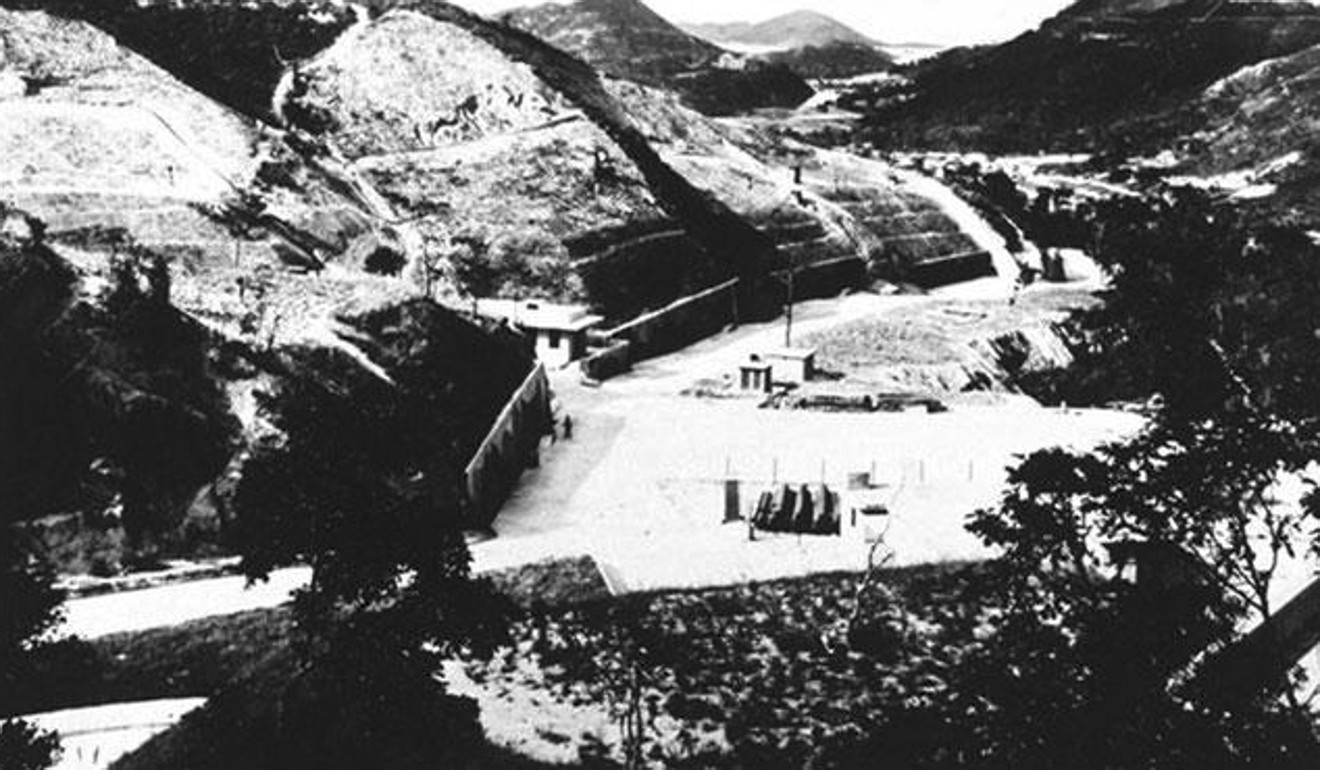 The munitions depot proved to be impregnable during the Battle of Hong Kong, a defiant island of resistance as the British colony gradually capitulated to the invading Japanese forces. Two days after the official surrender was signed by Governor Mark Aitchison Young on Christmas Day afternoon in 1941, soldiers were still holding out at Little Hong Kong under the command of Captain Arthur John Dewar, of the Royal Army Service Corps.
Dewar told the Japanese he had all the bunkers wired up to a central detonator and threatened to blow up the entire facility if they attacked.
"From all accounts, Dewar was quite keen on going out with a very large bang," says Banham.
A Captain Suzuki was sent by the Japanese army top brass to rectify the situation, which was beginning to prove an embarrassment to the victorious forces. He recruited the help of a captured staff officer from the defeated British brigade headquarters, a junior naval officer called Lewis Bush who had a Japanese wife and had taught in Japan before the war. He spoke fluent Japanese. The erudite Bush was ordered to reason with the recalcitrant Dewar, to broker an honourable surrender.
After Bush had delivered his persuasive argument, the assembled Japanese officers waited patiently for the British officer's response. "Bugger off," came the reply from Dewar.
Eventually, an honourable surrender was negotiated and, according to accounts from the time, so impressed were the Japanese with the last stand at Little Hong Kong that the officers were treated to whisky and beer at a reception in Aberdeen before being interned at Sham Shui Po prisoner of war camp. About 22 men surrendered, the rest having slipped away to rejoin their respective units.
"I suspect Suzuki had great respect for Dewar," says Banham.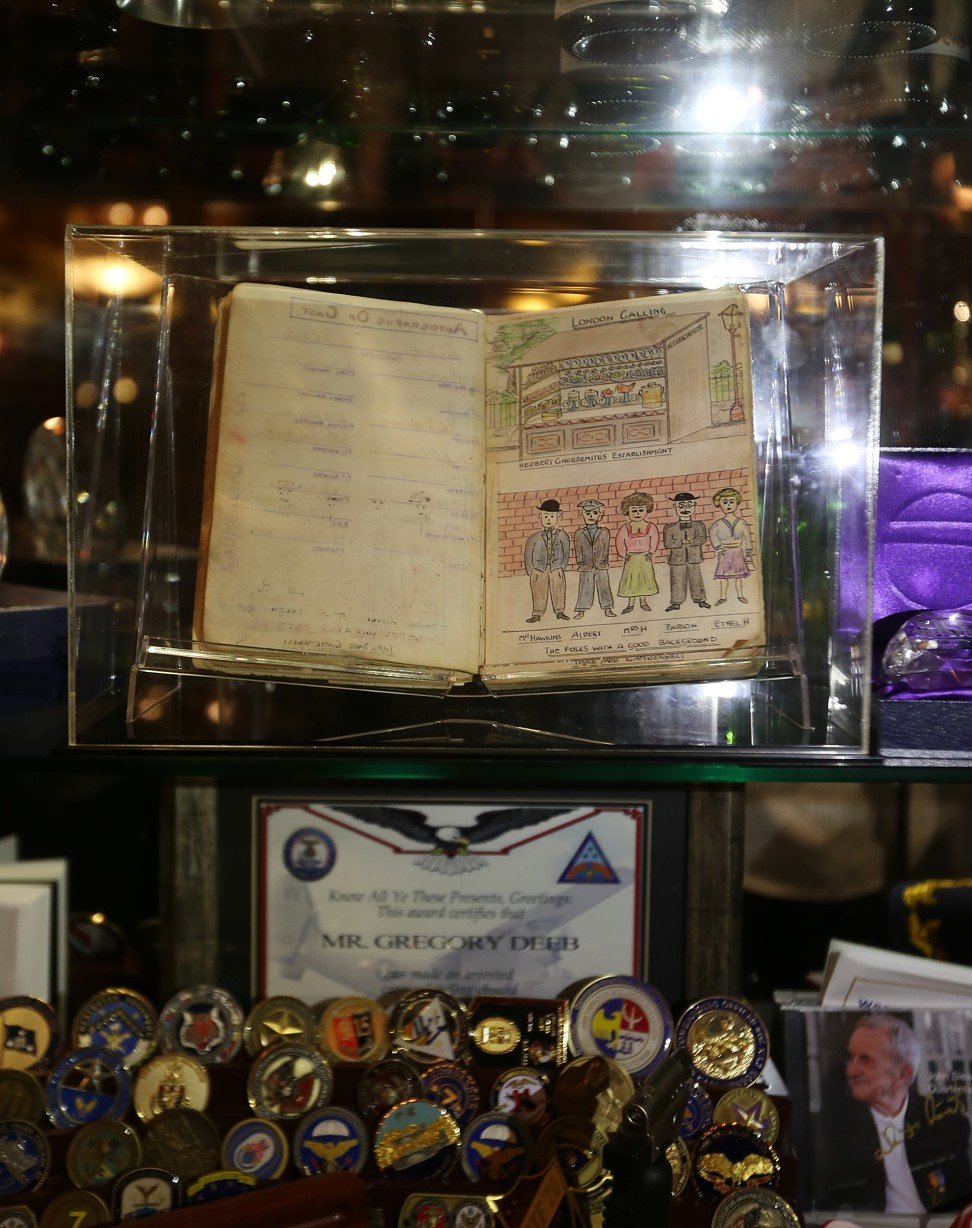 In a strange historical twist, Banham was contacted by a man in Britain who had found a wartime diary in a pile of rubbish outside a cleared house in London in the 1950s. The diary was the wartime record of a colleague of Dewar's, a Captain Bell, and recalls his time in the Sham Shui Po camp.
Banham explains that Bell was ordered from Little Hong Kong to reinforce key defence lines in the area known as The Ridge near Wong Nai Chung Gap. The diary is now on long-term loan to the Crown Wine Cellars.
Now the bunkers where Dewar and his comrades held out house priceless wine collections; some are opulently appointed dining rooms for a members-only wine club. In 2007, the site was awarded a coveted Unesco award for heritage conservation, and Bell's diary, some medals and other historic artefacts are kept in a display cabinet.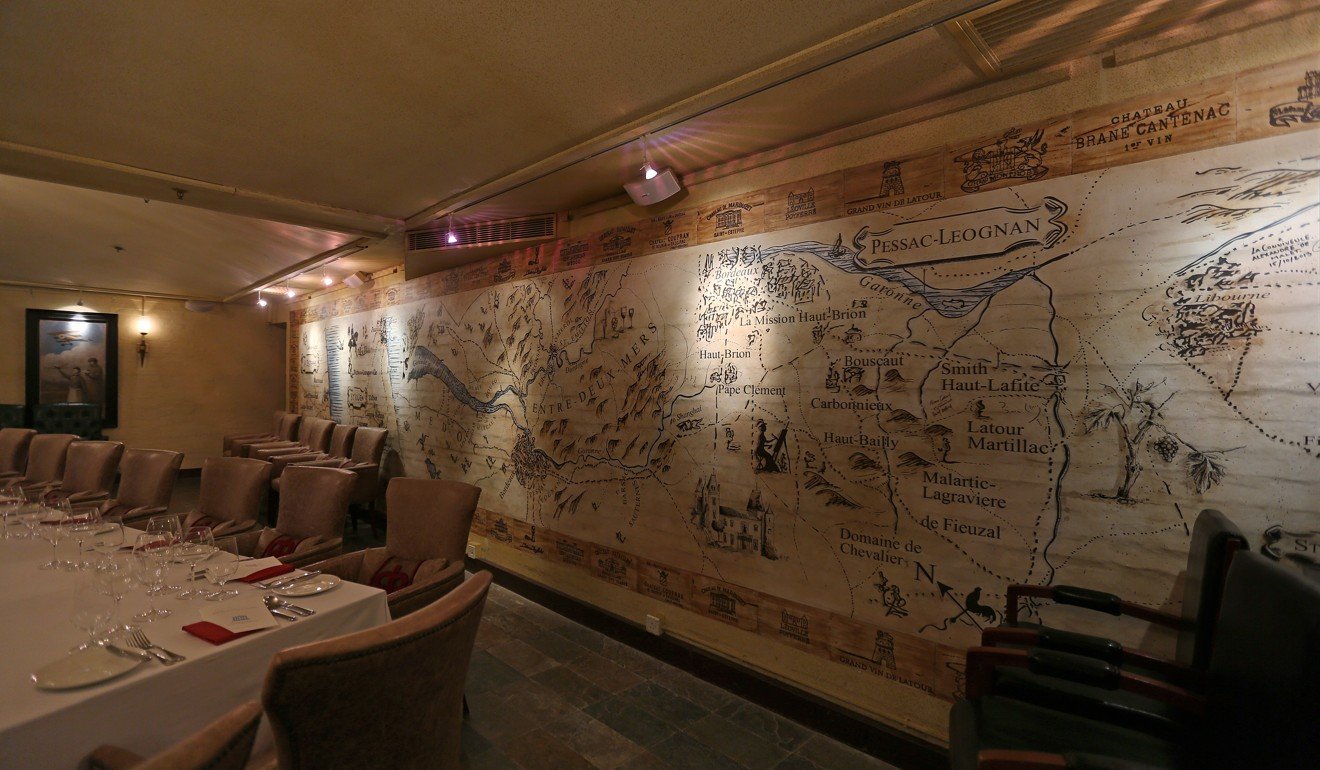 De'Eb strongly objects to the suggestion that Little Hong Kong is now only an exclusive drinking club for the gilded elite of Hong Kong. He says the club is a means of raising revenue to maintain heritage projects he is so passionate about. He says the company has close links with schools and universities, and is heavily engaged in local charity projects.
"If you are asking me if heritage is good for business then the answer is 'yes', but this is about much more than making more money. This has been my baby and Jim's [Thompson] baby and it's an opportunity for community engagement, education and philanthropy," says De'Eb.
Banham thinks the project represents a perfect example of adaptive reuse, and is much more preferable than turning old military buildings into dead monuments or dreary museums. He talks about the "ecology of heritage conservation" and those links which De'Eb and Thompson have nurtured with schools and colleges, and engaging the community in an important story from their past.
De'Eb admits that members of the public cannot just turn up unannounced for a quick look around, but insists prearranged tours for schools and other organisations happen on a frequent basis.
He has become a passionate advocate of heritage conservation in Hong Kong but doesn't think this model is likely to be replicated because of what he sees as a flawed model for attracting commercial partners from the private sector.
He says if commercial enterprises are willing to invest significant sums in restoration, and demonstrate they are doing a good job preserving and sharing Hong Kong's history, they should be allowed to stay put and not risk being evicted at the end of each lease term.
"Our business is not just wine; it's wine and heritage," he says.
This article appeared in the South China Morning Post print edition as: FORTIFIED WINES