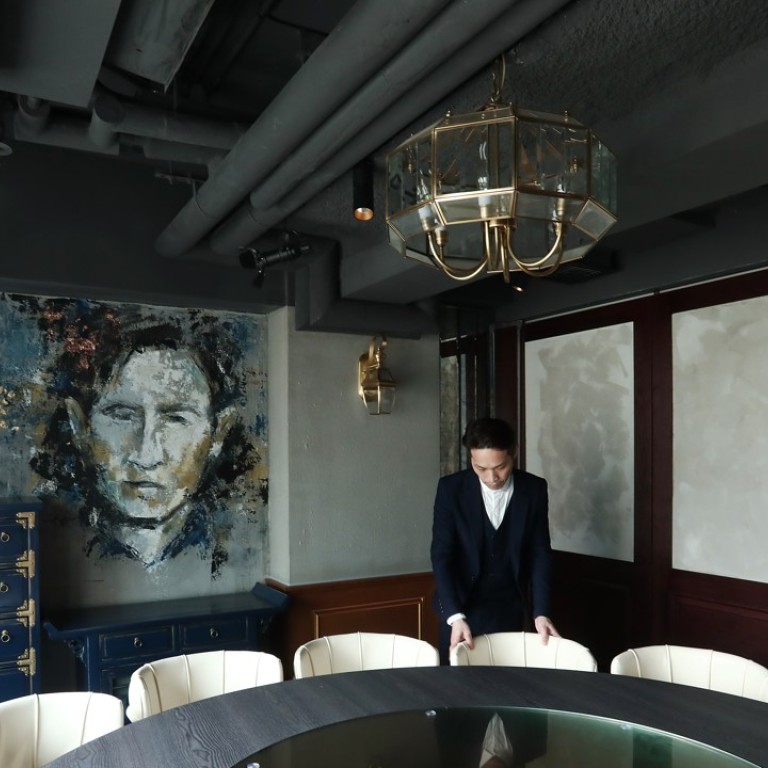 Restaurant review: 1935 in Central – Sichuan delights in elegant surroundings
Beautiful Art Deco-inspired interior made for a classy dining experience, with the fried softshell crabs and Sichuan dried chilli the stand-out dish of the night – the crabs were crisp, mildly spicy and absolutely delicious
Our question about how 1935 Restaurant got its name was answered as soon as we entered the space, which had an elegant, Art Deco-inspired interior. We visited the Sichuan restaurant within about a week of it opening.
The menu is quite large, and it was difficult for our group of six to decide what to order. It would be nice if they divided the menu in a way that some other Sichuan restaurants do, by flavour, rather than by meats, seafood, vegetables etc, so diners don't end up ordering dishes that taste the same. Several in my group requested certain dishes, and we ended up ordering too many that were fried.
We tried several starters.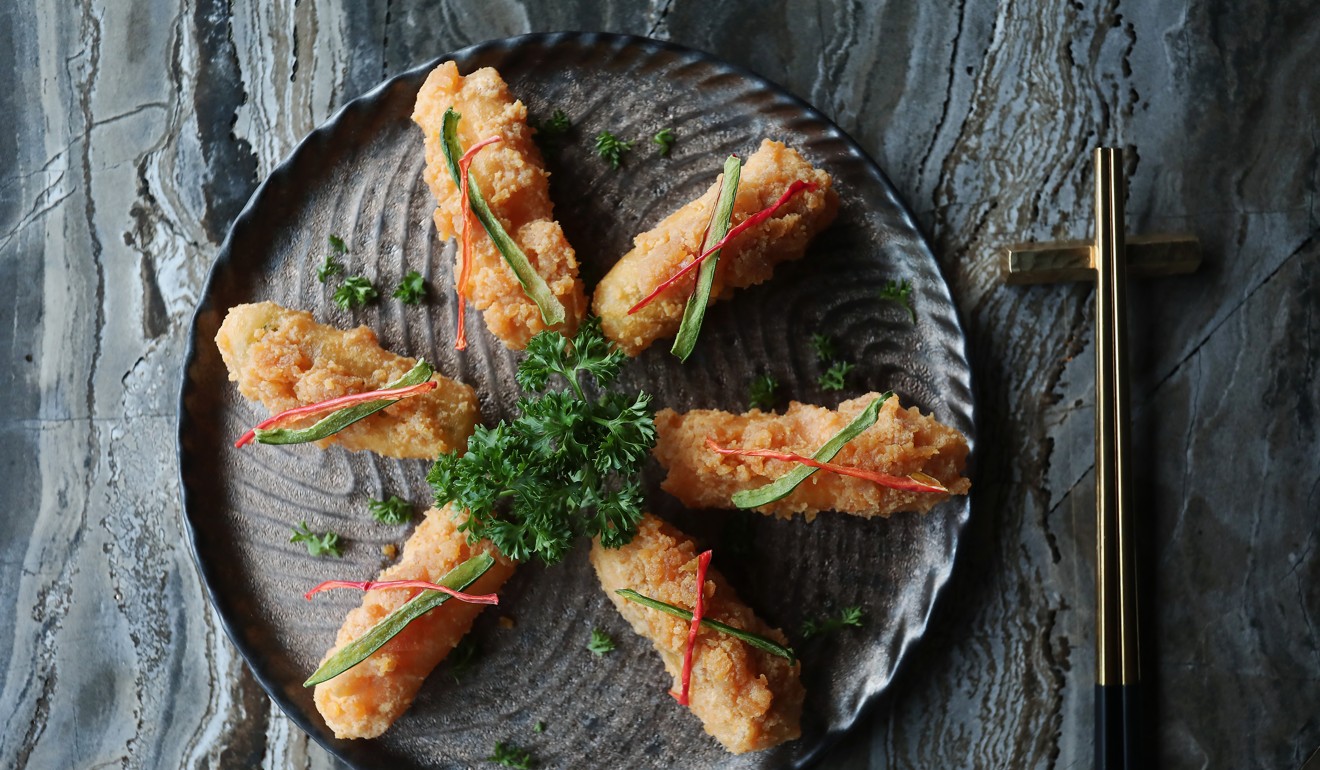 A dish described as crispy okra, yam, salted egg yolk sauce (HK$85) didn't have the two vegetables cooked together, as we expected. Instead, the okra and yam (which was mountain yam, not the starchy tuber) were fried separately then coated in a plentiful amount of the salted egg yolk.
Thinly sliced pork belly with bean jelly and Sichuan chilli sauce (HK$85) had good flavour but the meat was very lean; we prefer a fattier cut.
"Crispy bean curd skin mille crepe" (HK$65) sounded more interesting than it was.
Chilled celtuce with black fungus and Sichuan peppercorn sauce (HK$75) was refreshing, and we especially liked the fungus.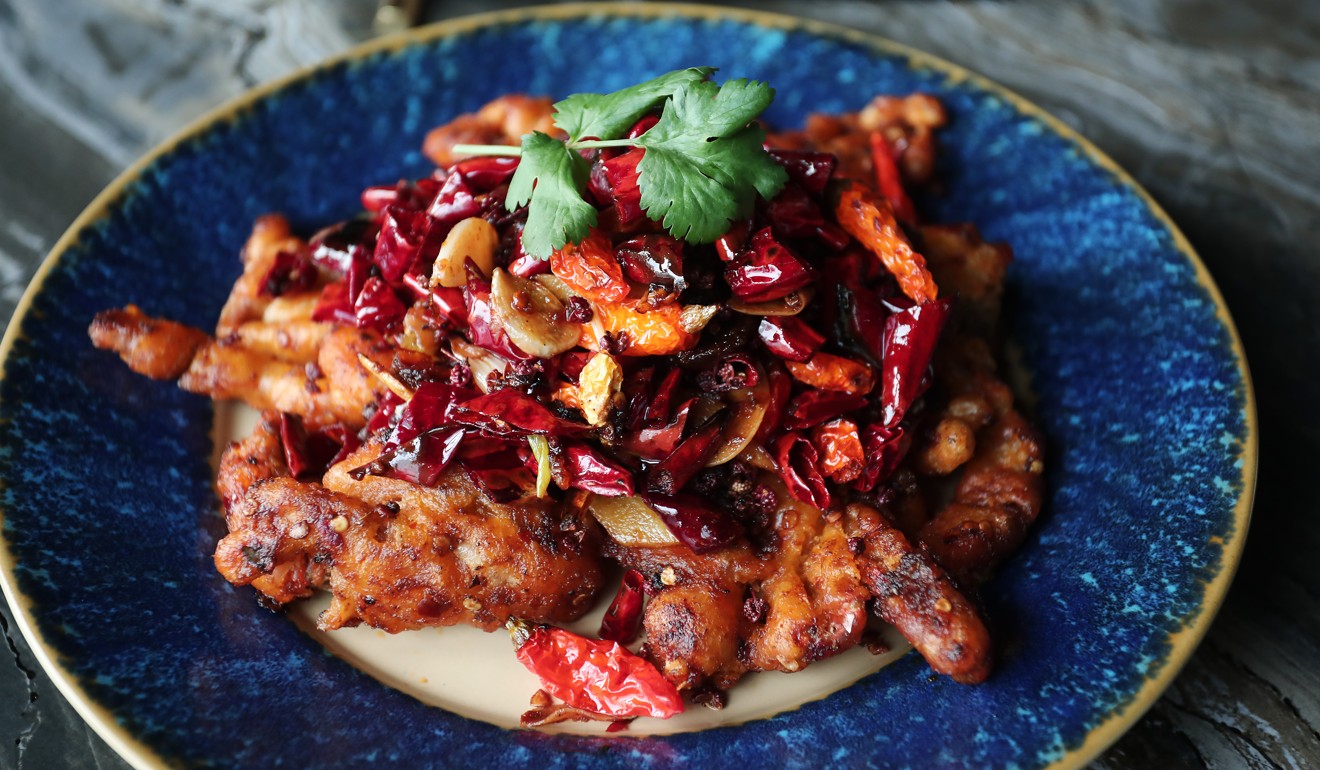 Fried softshell crabs with Sichuan dried chilli (HK$225) was our favourite dish of the night. The crabs were crisp, mildly spicy and really delicious.
There was only one dish we really disliked: fried king prawns with vermicelli and home-made mustard (HK$195). The battered, fried prawns were coated with something that tasted like Japanese mayonnaise mixed with powdered wasabi, before being covered with fried vermicelli. The combination was far too greasy. We also wouldn't order the ma po tofu with minced pork (HK$120) again, because it was too sweet.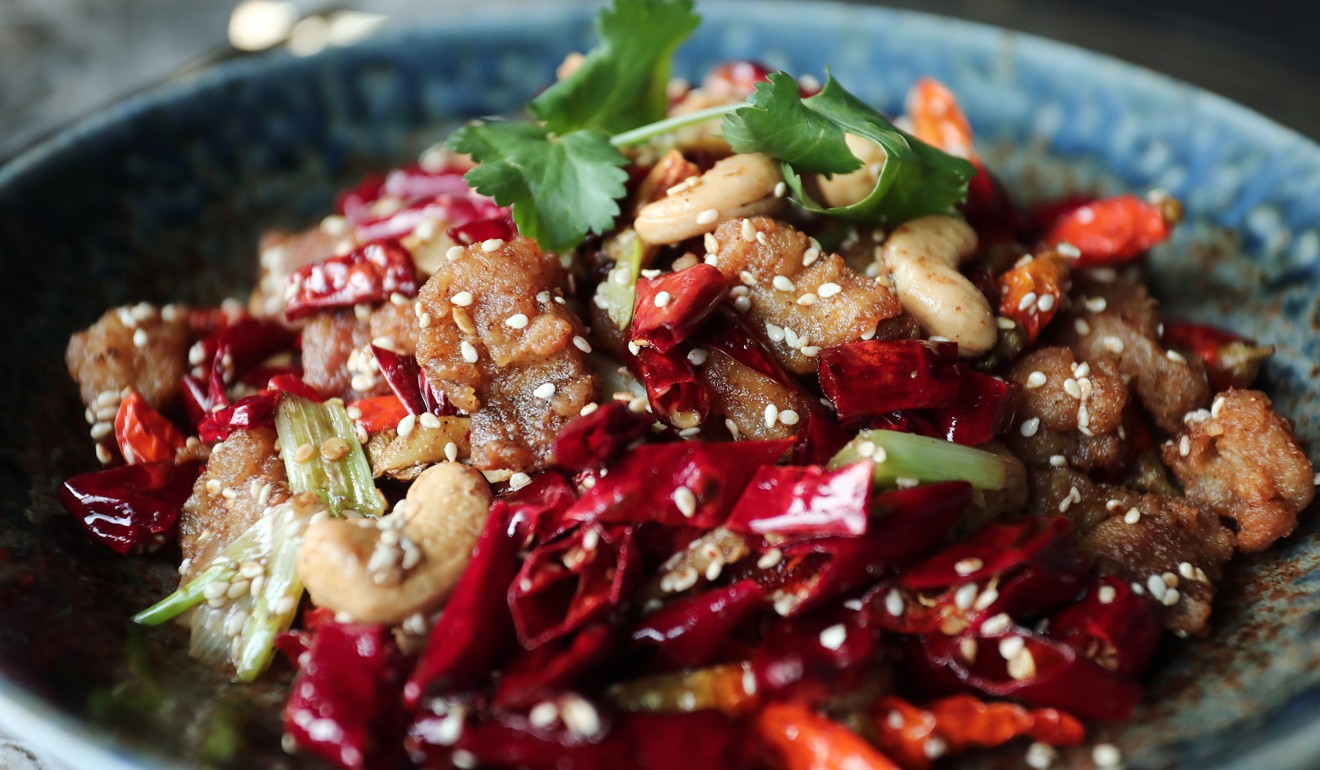 Wok-fried free-range chicken with Sichuan dried chilli (HK$150) was fragrant, with good, numbing flavours, tender meat and crunchy cashews.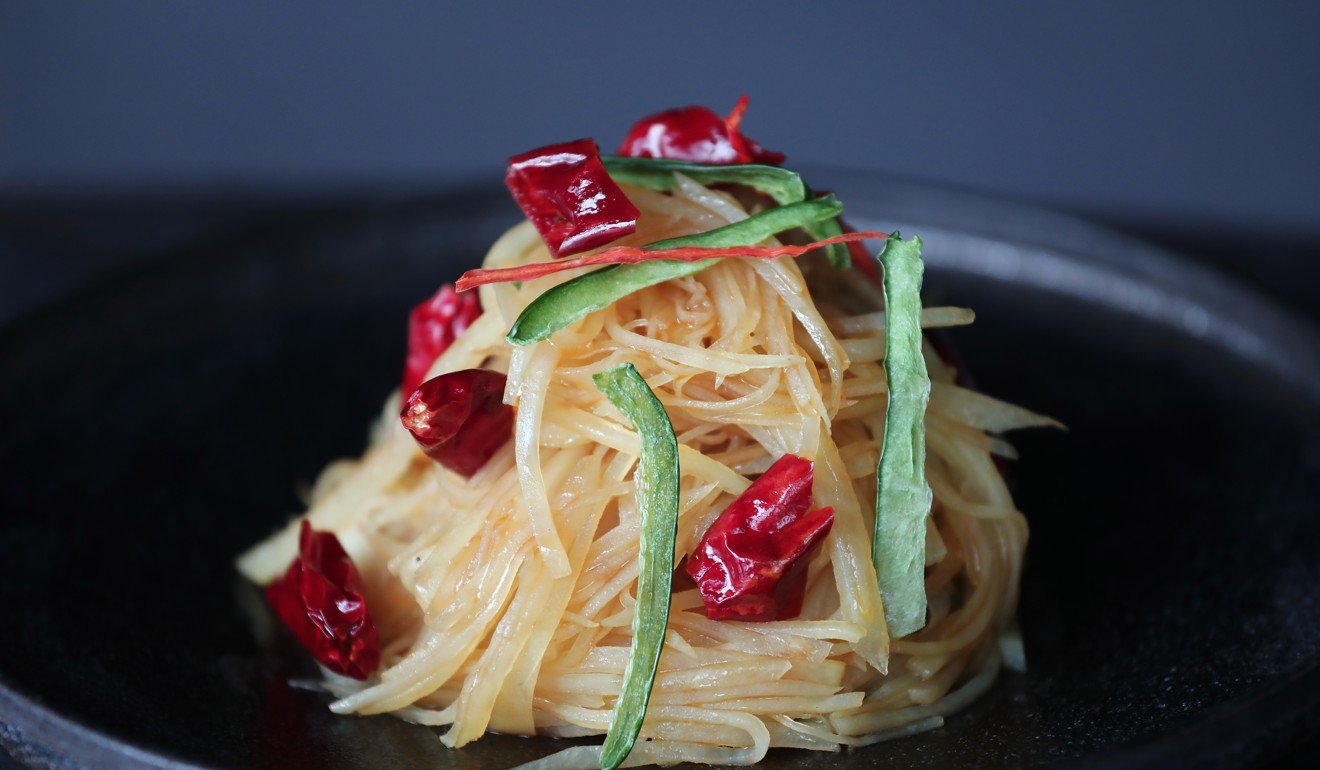 Stir-fried shredded potato with vinegar and dried chilli (HK$105) was initially very tart, but the acidity cleared our palates from all the fried dishes we had eaten.
1935 Restaurant, 19/F, M88 Wellington Place, 2-8 Wellington St, Central, tel: 2156 1935. About HK$235 without drinks or the service charge.
While you're in the area: