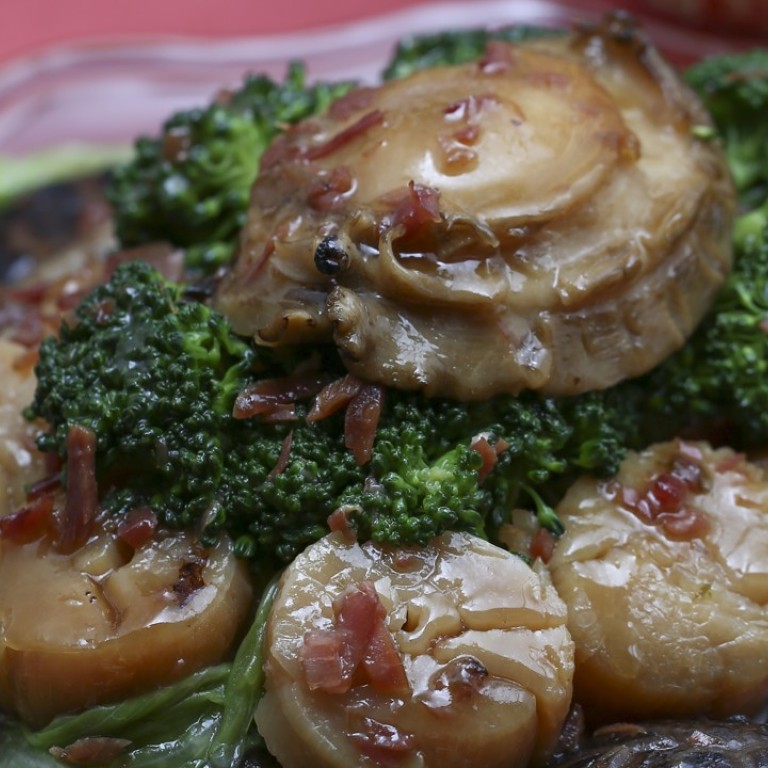 Seven lucky Chinese New Year recipes for the Year of the Dog to bring health and happiness in 2018
With the Year of the Dog fast approaching it's time to think about some auspicious dishes to whip up for visiting family and friends. Susan Jung gives a helping hand with seven of her favourite Lunar New Year recipes
Braised fresh abalone with conpoy, dried mushrooms, Chinese ham, and goose or duck webs
This dish is full of expensive, auspicious ingredients that are supposed to bring wealth and happiness in the new year. It's not difficult, but it does take a long time, so spread the work out over several days.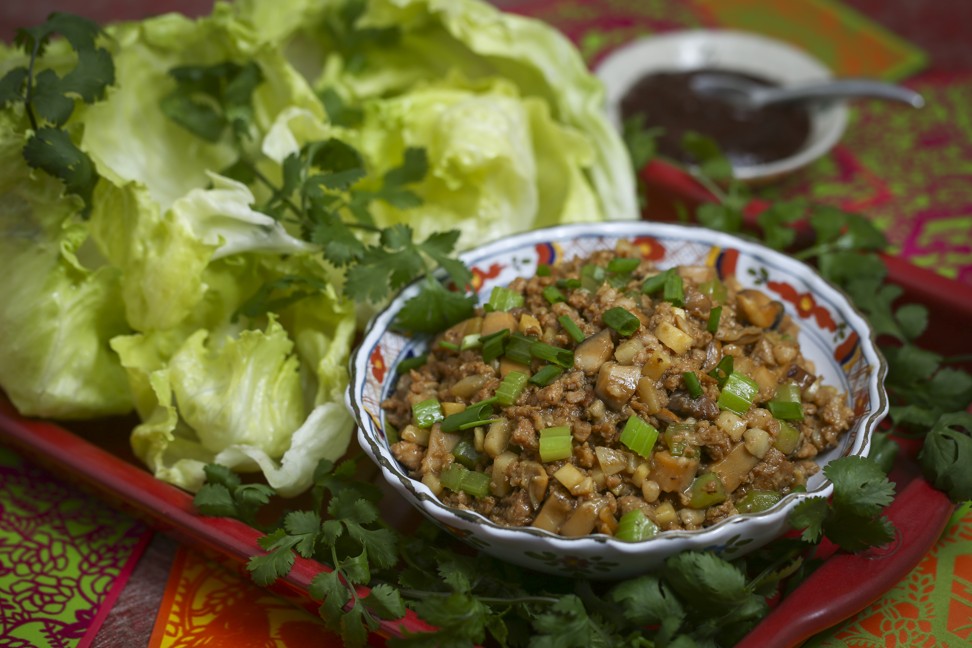 Minced dried oysters, pork and vegetables in lettuce cups (ho see soong)
This dish was my grandmother's speciality: something she made only on special occasions, such as Lunar New Year, when she cooked for at least 30 people. What separates a good version of the dish from a great one is the knife work: the dried oysters and vegetables must be hand-chopped as finely as possible. Don't use a food processor, or the results will be coarse, not refined.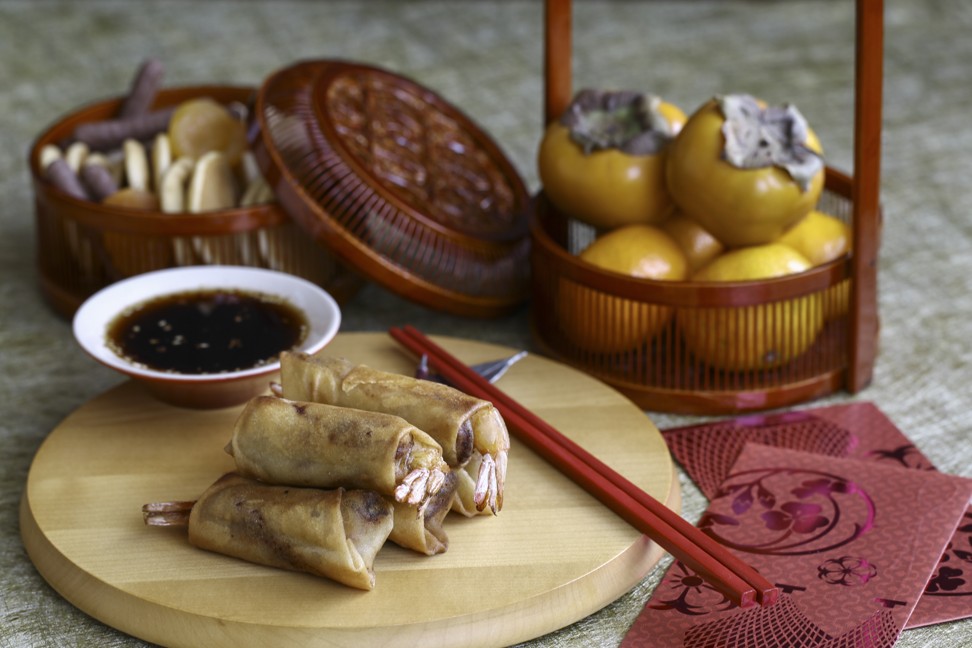 Shanghai spring rolls
A friend said her family makes these at Lunar New Year because they are said to resemble gold bars. Her family make their own wrappers, a difficult skill to master because the dough is very soft. I buy the wrappers, which you can usually find in the frozen-food section of supermarkets. Chinese wrappers are different from Thai and Vietnamese spring-roll wrappers, which are made of rice flour (instead of wheat) and need to be soaked in water to be pliable.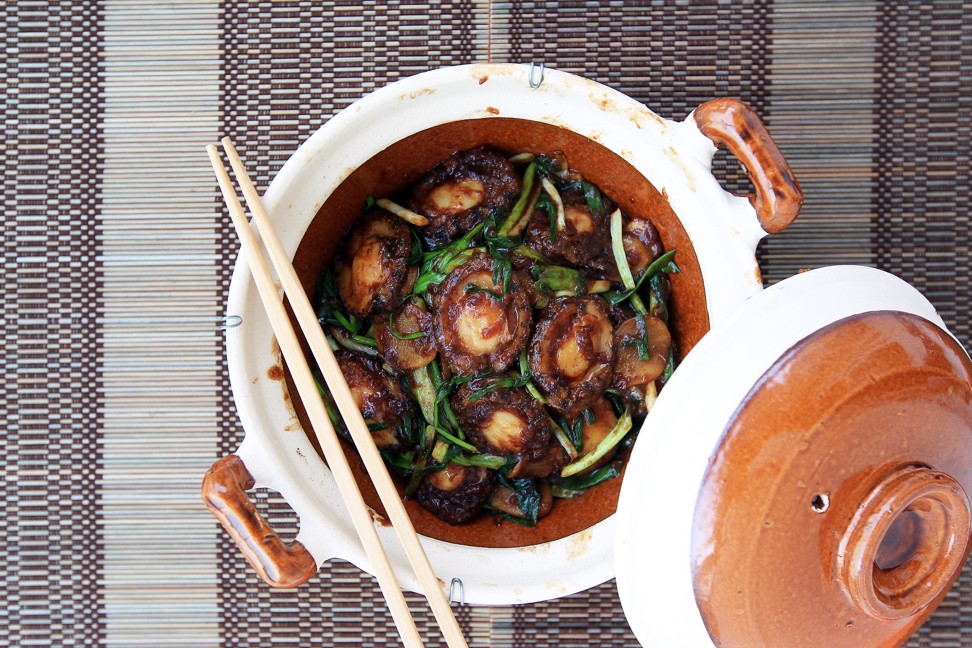 Fresh abalone with spring onion and ginger
There's a big difference between fresh abalone and the dried stuff. While the latter is very expensive to buy and time-consuming to prepare, fresh abalone is reasonably priced (although not exactly cheap) and it cooks quickly. Buy the abalone as close as possible to the time you're going to cook it, and have the seafood vendor clean it.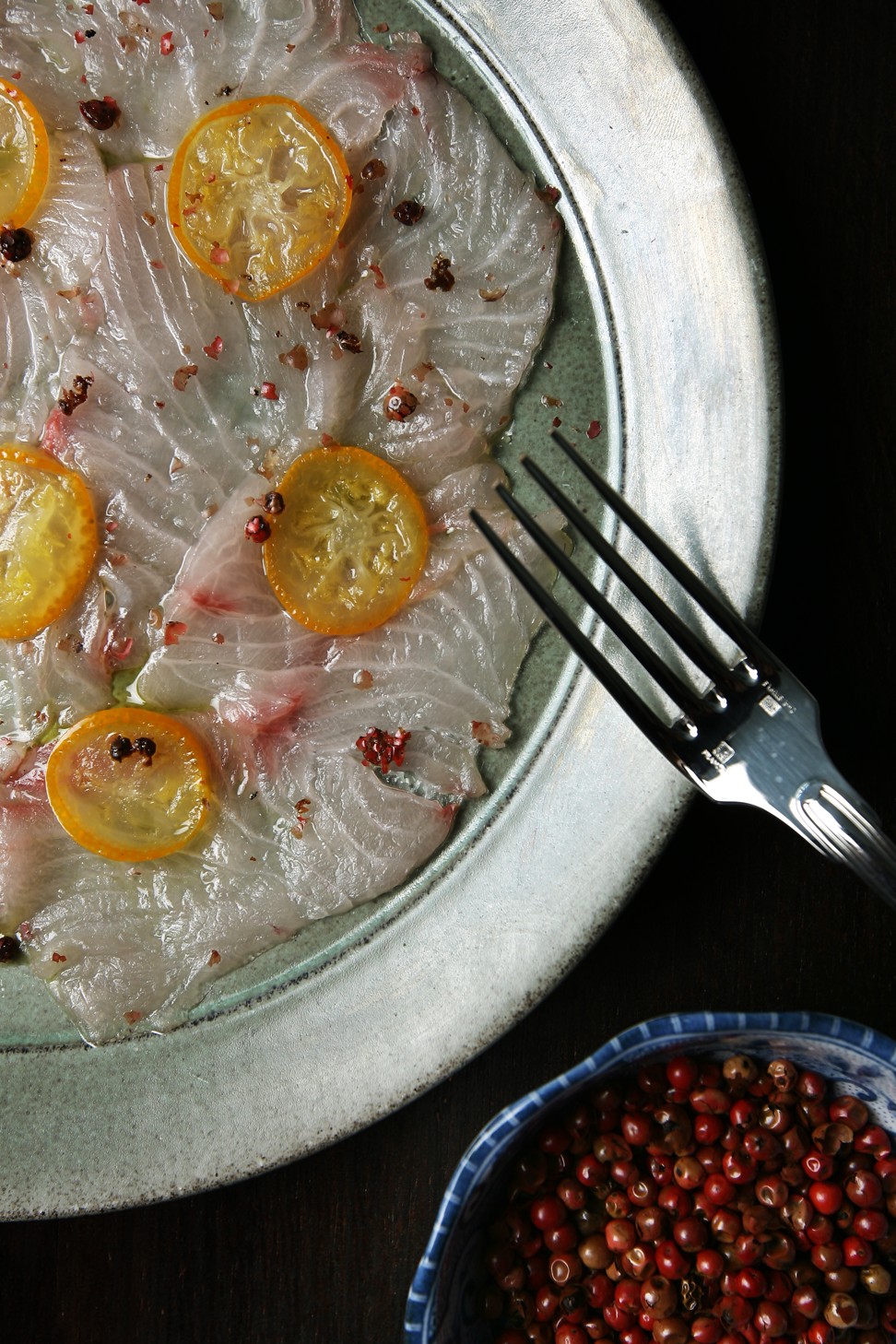 Hamachi carpaccio with kumquat oil and pink peppercorns
The kumquat is an unusual citrus fruit: unlike most other types, its rind is sweet while the flesh is tart. The whole fruit is edible, though most people prefer to remove the seeds. Outside Asia, kumquats are often considered exotic but, in Hong Kong, especially during Lunar New Year, you can see them everywhere – growing on potted trees outside homes and businesses (they're said to bring good fortune). But don't try to eat those as they have usually been drenched in pesticides. For this dish, source your kumquats from a trusted supplier of fresh fruit.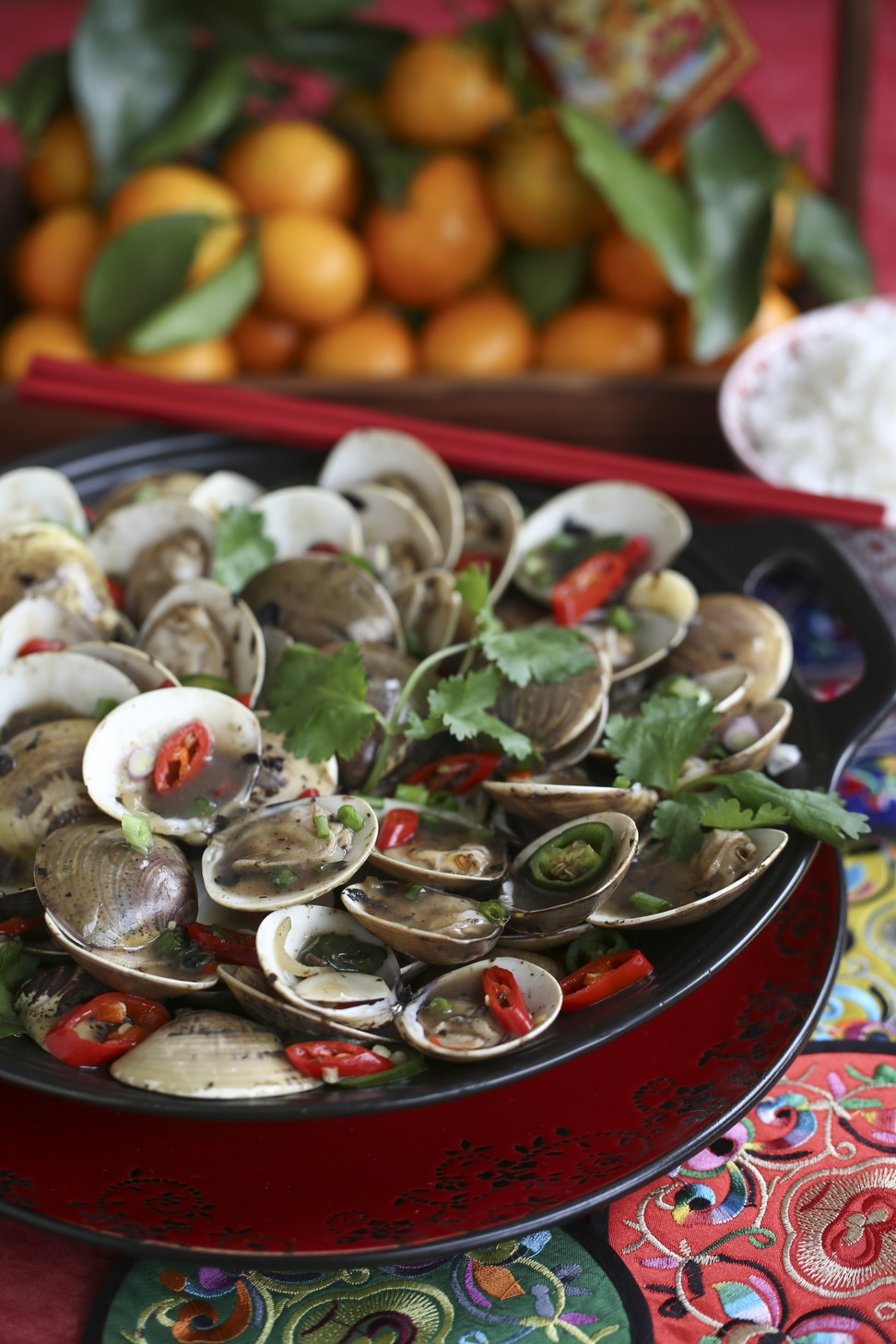 Clams with black bean sauce
When it comes to cooking up feasts for Lunar New Year, it's wise to play it safe, at least if you are superstitious. This dish is a Cantonese classic, and easy to make, while clams are said to bring great blessings to a household.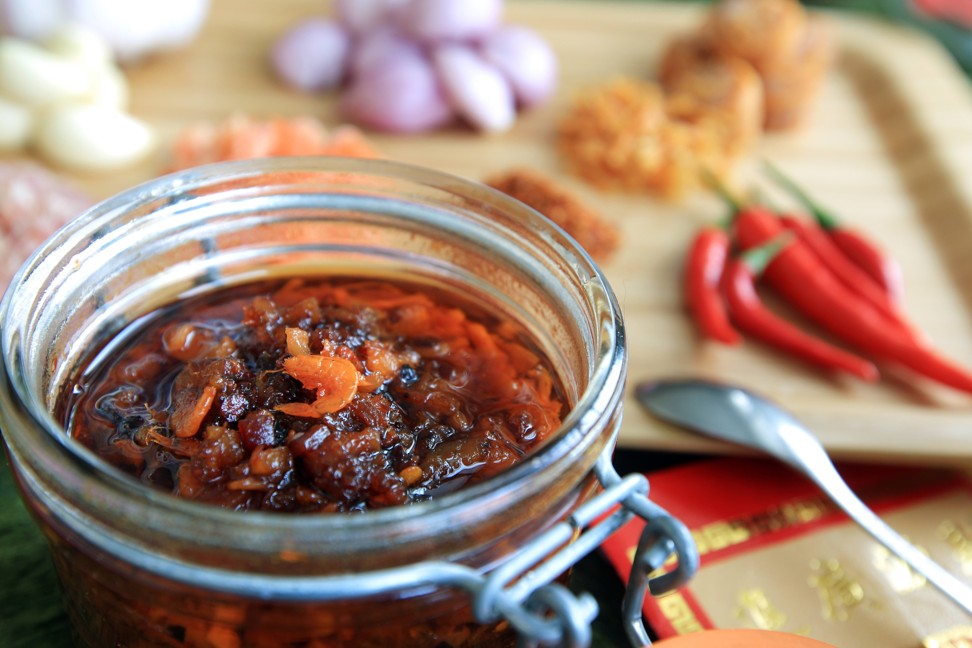 XO sauce
I love to give home-made gifts when visiting friends and relatives over Lunar New Year. Doing so is much more personal and thoughtful than proffering tins of Danish cookies and bottles of expensive cognac (although the alcohol is usually a very welcome gift, too). The ingredients used in this recipe are symbolic, said to bring wealth and fortune to the recipient.