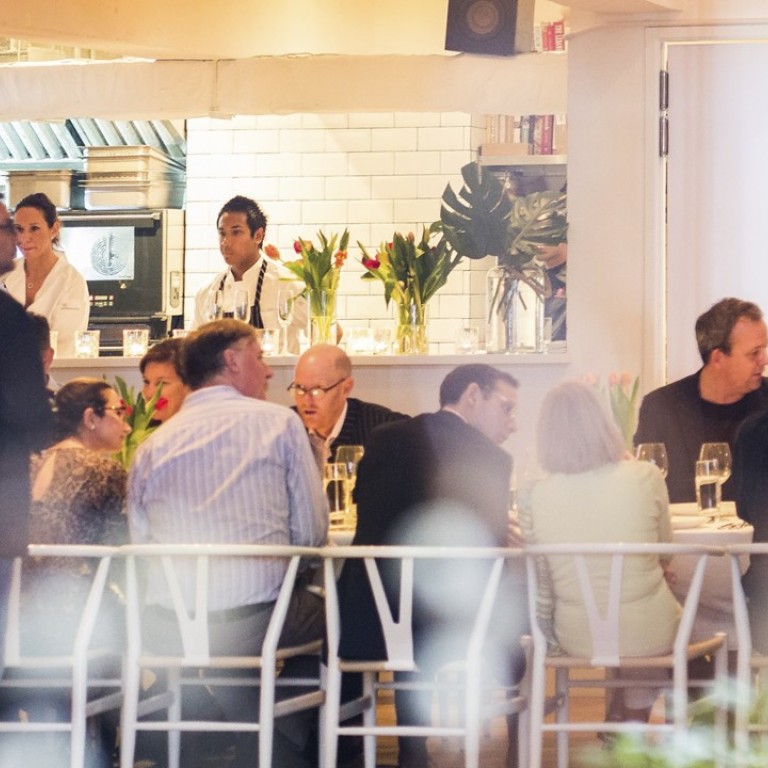 An art entrepreneur's favourite places to eat in Hong Kong, from HAWKR to La Rambla
Greg McNamara adores art so much he opened his own space, McNamara Art Projects, in Wong Chuk Hang. A gregarious foodie, he looks for restaurants that allow for good conversation – just don't bother him for breakfast
The great thing about Hong Kong is the diversity when it comes to food. I'm a very social person, so I like restaurants that allow for good conversations and a lot of fun. Breakfast, on the other hand, is strictly a solo event.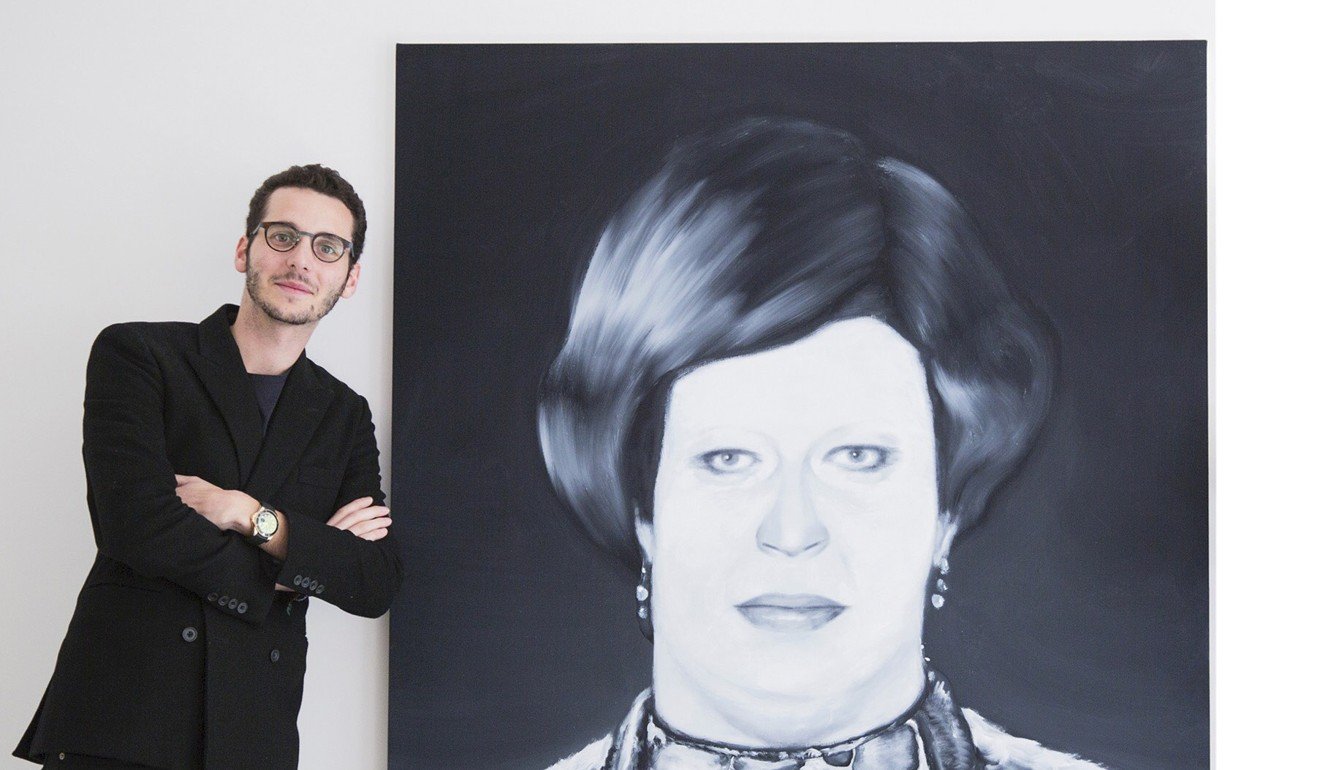 For weekday breakfast I'll stop off at HAWKR (Shop 6, Level B3, Three Pacific Place, 1 Queen's Road East, Admiralty, tel: 2566 6680), which does a fantastic take on the grab-and-go concept for simple, delicious and healthy southeast Asian food. If it's early morning I'll have a coffee and pastry, but if it's mid-morning I go for a wrap. The noodles and beef rendang are also fantastic.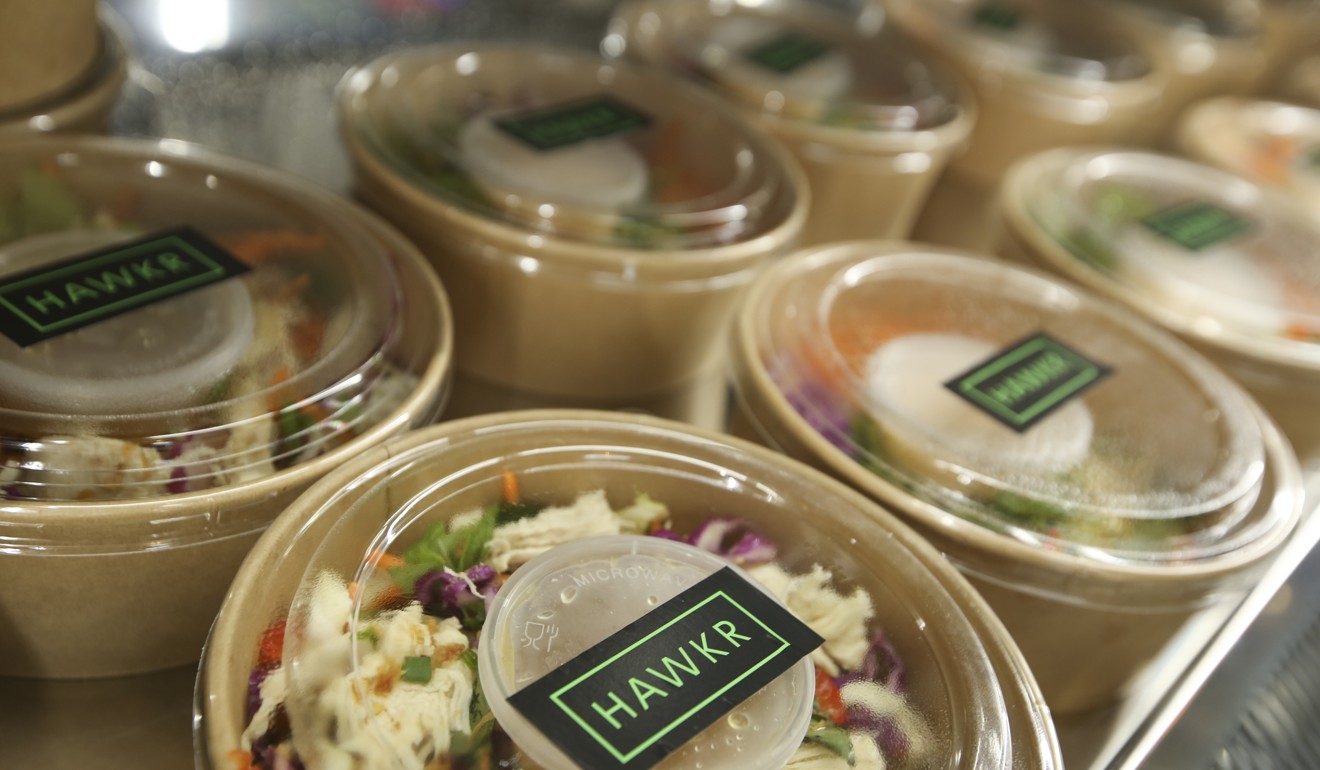 Lunch in the week is usually reserved for work appointments. If I'm in my Wong Chuk Hang space, then I will take my guests to Pomegranate Kitchen (4/F Sing Teck Industrial Building, 44 Wong Chuk Hang Road, Aberdeen, tel: 2580 0663), a Mediterranean/Lebanese private kitchen.
We have a dining room in my gallery, so it's nice to entertain here – the dips and salmon always go down a treat.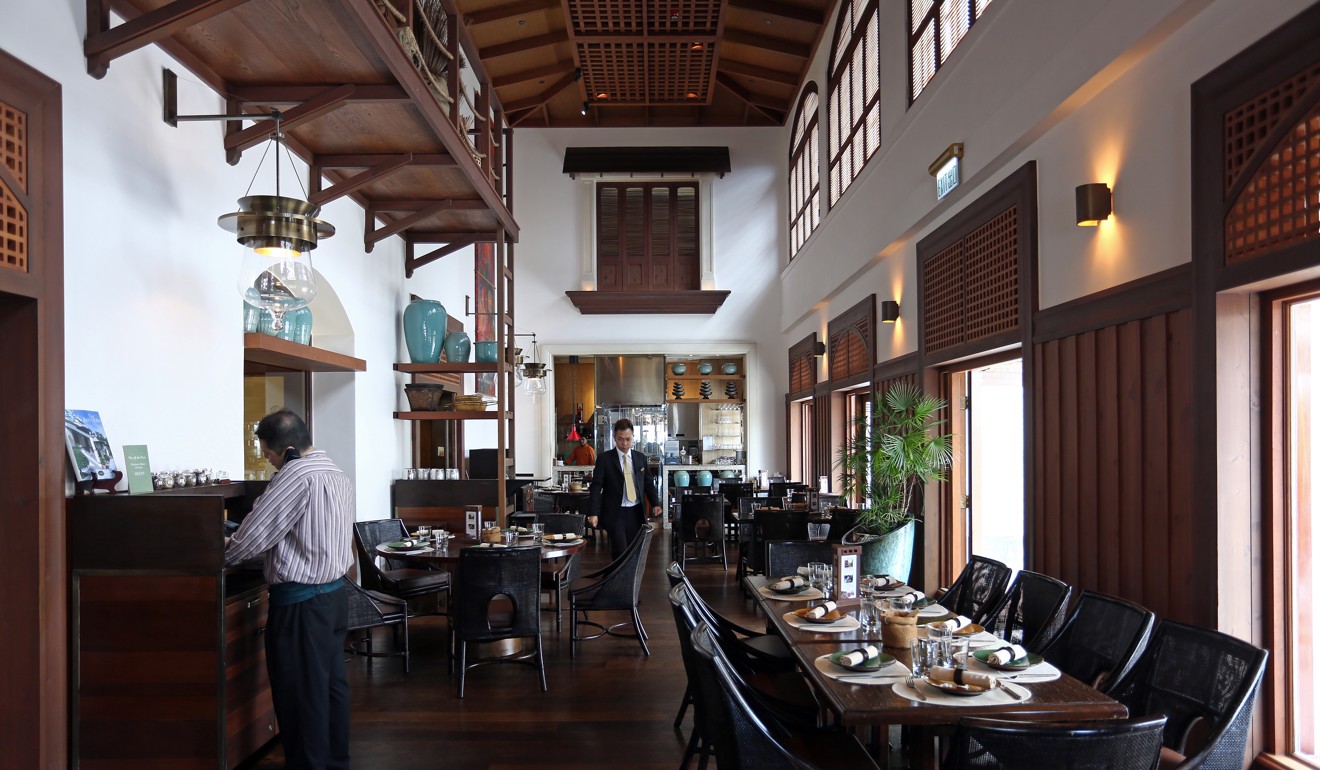 On weekends I like to drive to Spices (The Arcade, 109 Repulse Bay Road, Repulse Bay, tel: 2292 2821). Its beautiful terrace with colonial architecture gets me all nostalgic.
For dinner, I like the wine and company to be as good as the food. For this my favourite spot is Yardbird (154-158 Wing Lok Street, Sheung Wan, tel: 2547 9273). Fried and grilled chicken with lots of cold Suntory and sake. A very lively restaurant with a great menu of yakitori [and other foods] – make sure to have the chicken skin and the katsu sando. You will never leave this restaurant without having a seriously good time.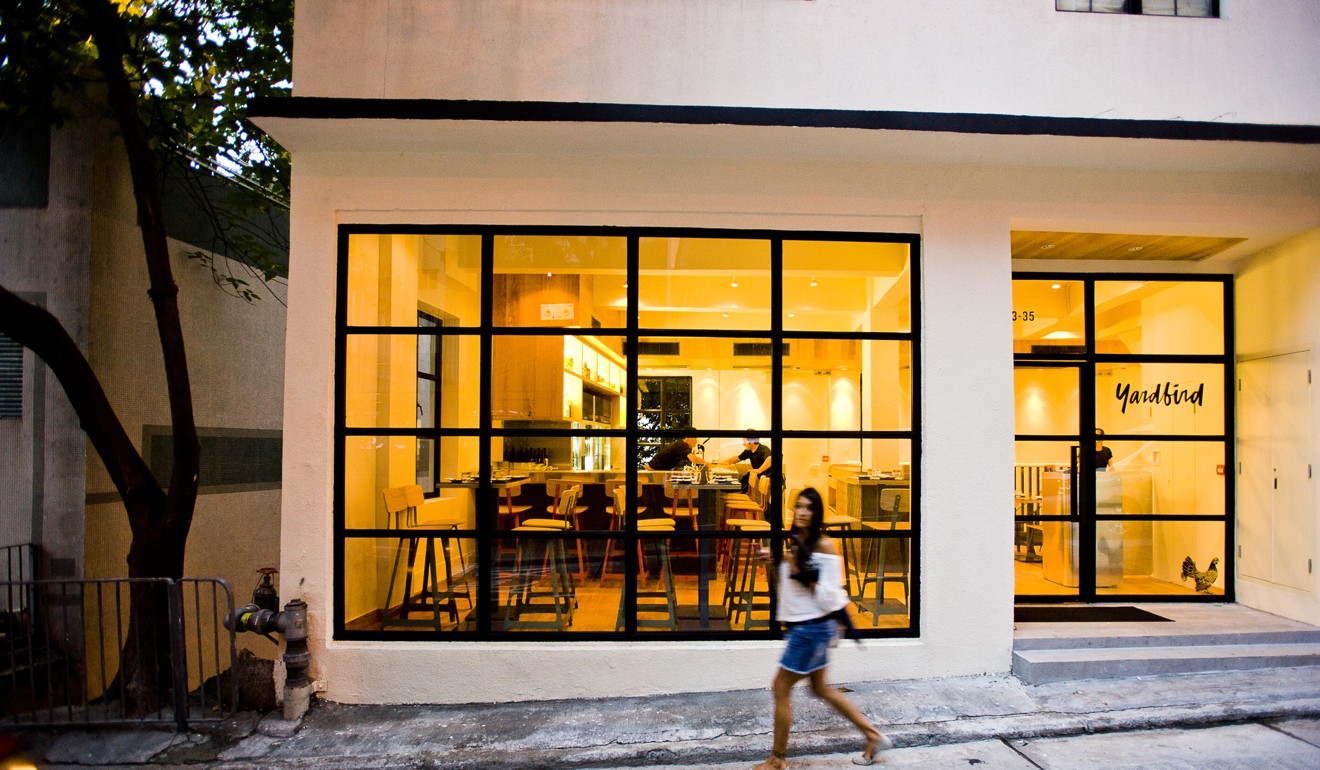 Another great and new place is La Rambla (Shop 3071-3073, 3/F, IFC Mall, 8 Finance Street, Central, tel: 2661 1161), the only authentic Spanish cuisine in Hong Kong. The decor is remarkable and it has a huge terrace where you can relax with some drinks. The chorizo, croquettes and truffle is my highlight and the paella is also a feast to share.
If the weather is nice on a Sunday we will take the boat out for a couple of hours and end up with a cold beer and some fried squid at one of the sea food restaurants on Lamma.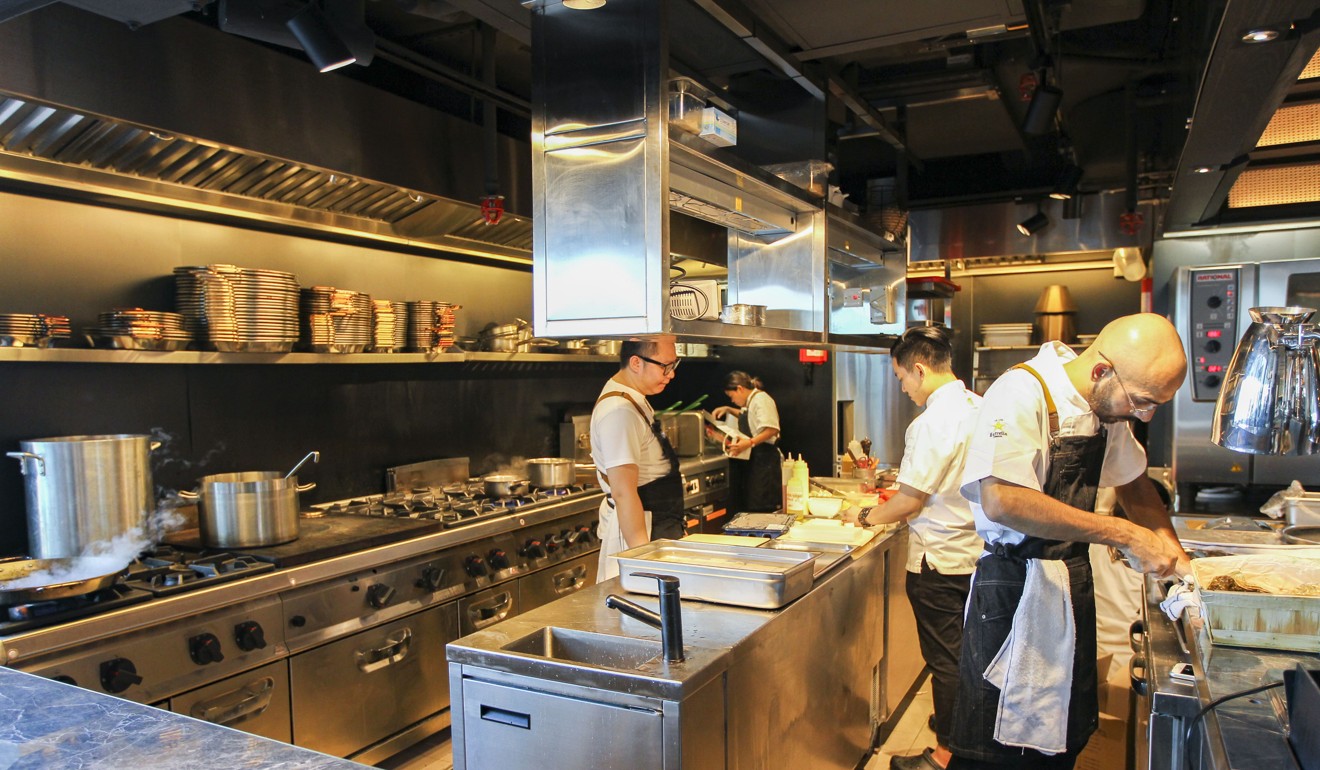 For travelling there's only one restaurant I always want to return to, the Trattoria Cammillo in Florence (Borgo S. Jacopo, 57/r, 50125 Firenze, Italy, tel: +39 055 212 427). This restaurant has not changed in decades, it's charming and cosy, with pleasant waitstaff and a fantastic menu and wine list – have a Tignanello with a wild boar ragu. Afterwards take a stroll and get a gelato and stare at the river Arno.