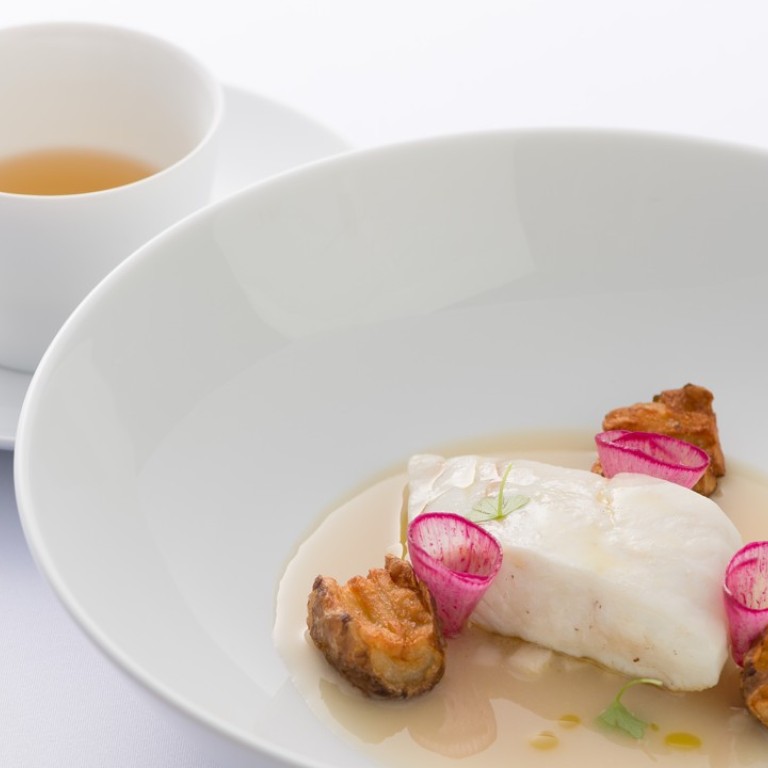 Opinion
Diner's Diary
by Bernice Chan
Diner's Diary
by Bernice Chan
Octavium in Central, from Otto e Mezzo chef, opens for lunch with experimental Italian dishes
Previously only available for dinner, three-Michelin-star chef Umberto Bombana's latest project now offers both an à la carte and pasta set menu for lunch. While service was a bit slow, taste buds were certainly rewarded
Octavium is Italian chef Umberto Bombana's latest project. The discreet restaurant, which opened quietly in July, didn't even release its phone number – you had to be in the know to be able to snag a reservation in the 32-seater restaurant with a private dining room.
But come March 1, customers can have a taste of what all the buzz is about, as the restaurant in an office tower in Central will be open for lunch, offering both an à la carte and pasta set menu.
Bombana is not only offering another venue in Central for power lunches, but also now has a place for him and his kitchen to experiment with new dishes, or with ingredients that may not be considered refined enough for his three-Michelin-star restaurant 8½ Otto e Mezzo.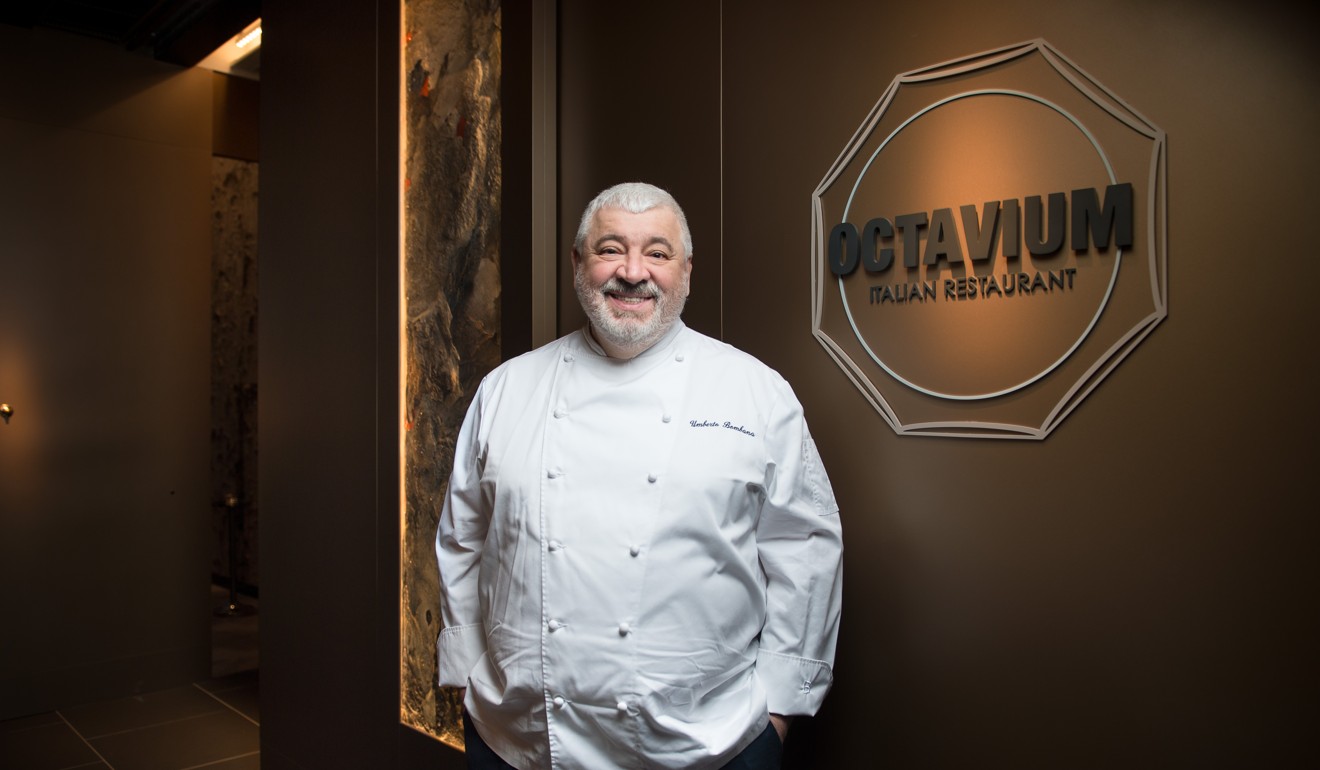 "At Otto e Mezzo the customers there expect really top quality ingredients like blue lobster and truffles – lots of truffles," he says. "At Octavium I can put things like barley on the menu. We can experiment here and maybe put it on the menu at Otto e Mezzo, or maybe just keep it here."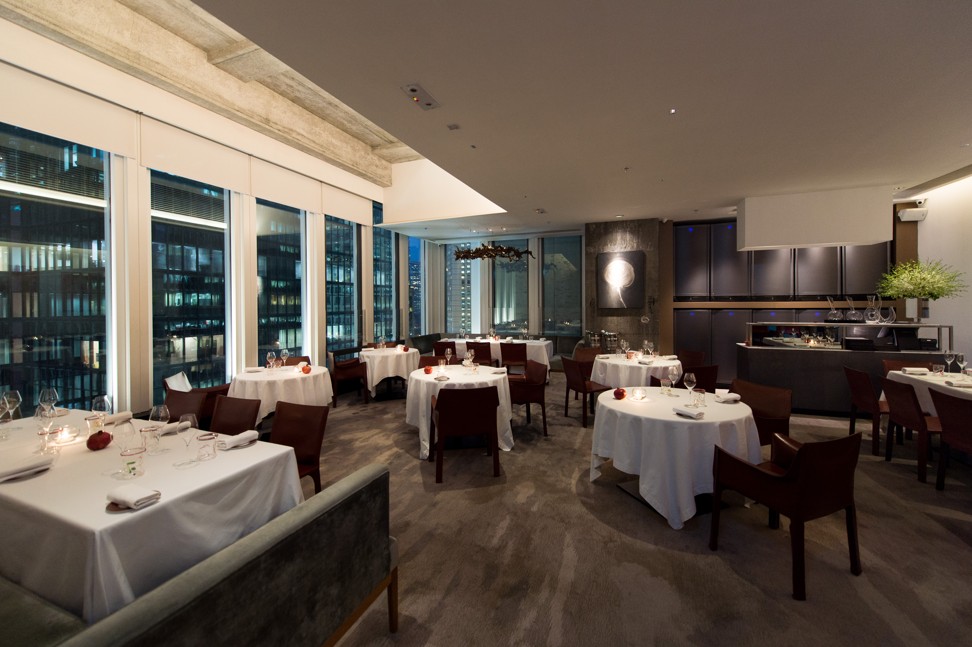 He adds the set menu will only have three choices of each course to maintain quality standards and make it easier for diners to decide what to eat.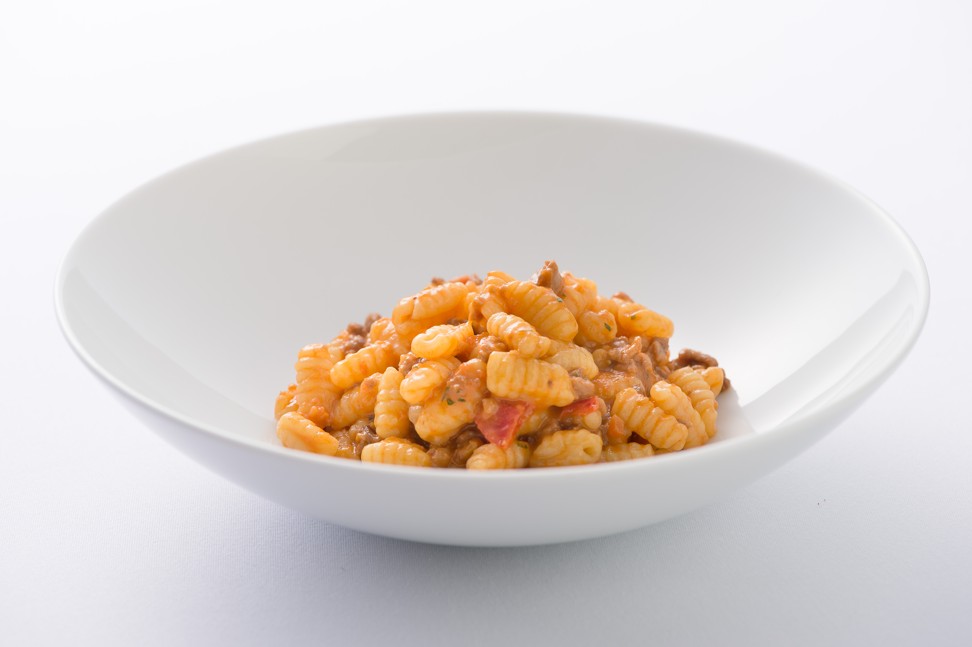 The media were recently invited to sample a set lunch. Service was a bit slow and it will take a bit of adjustment to serve customers in a short period of time, but the culinary results were nothing short of divine.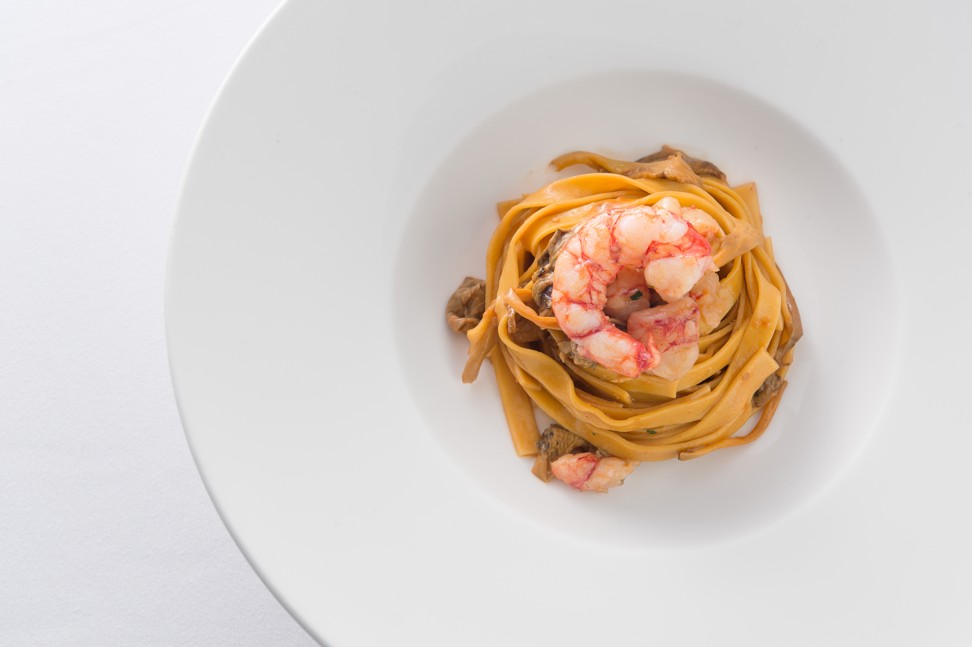 To start was an earthy, warming broth of beans, finely cubed potatoes and celeriac topped with lightly cooked Hokkaido cuttlefish.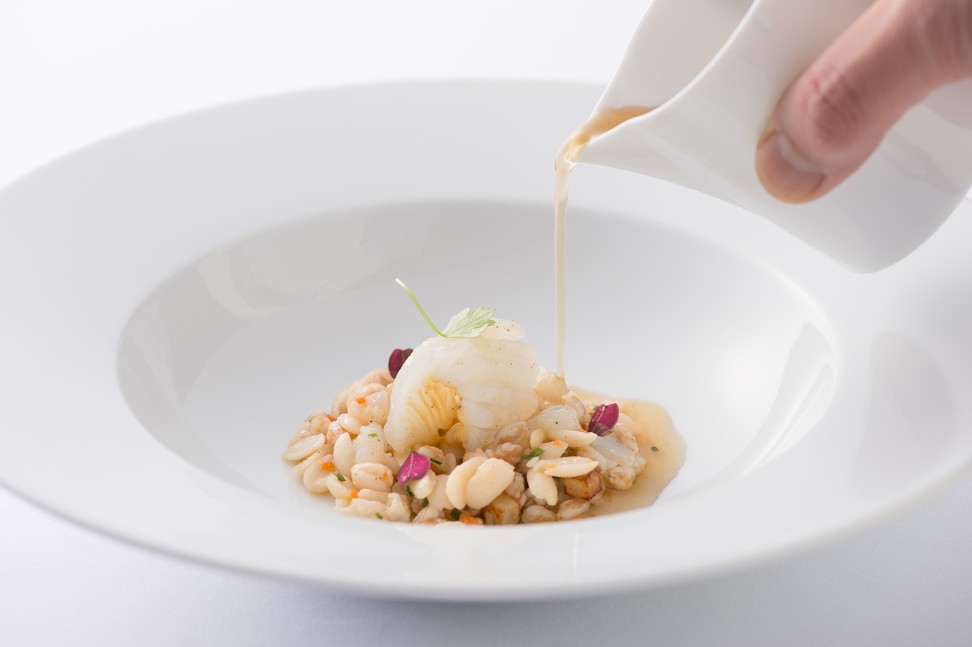 This was followed by spaghetti chitarra lightly coated with melted Parmesan cheese, and to give it more rustic flavour, there were two large pieces of morel mushrooms that had just arrived at the restaurant.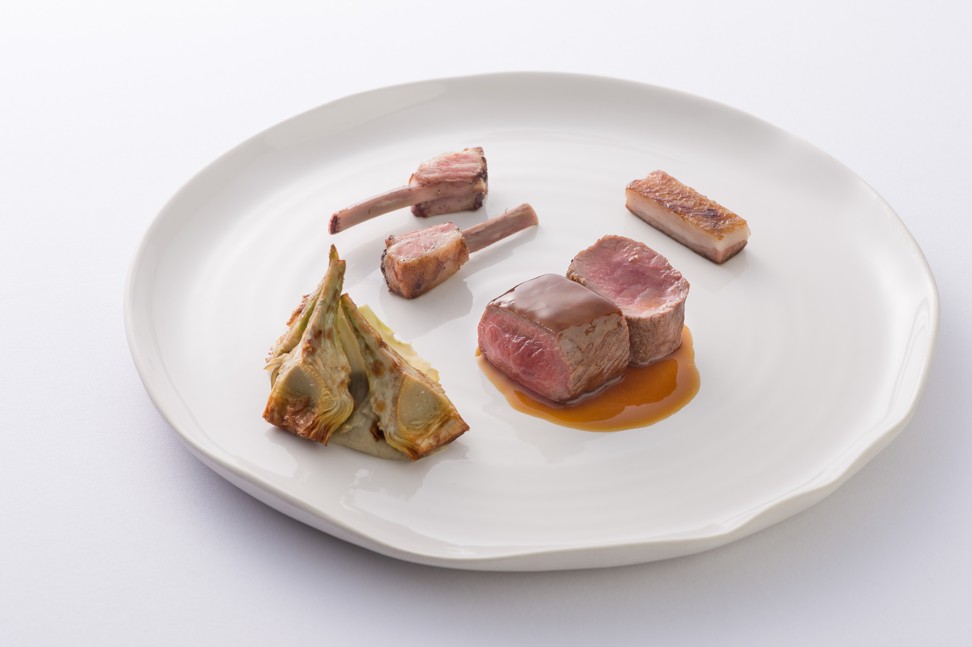 Next came the main course – the stand-out dish – roasted veal in three small slices that were cooked perfectly, tender and juicy, with a gravy reduction, and accompanied with salsify seasoned with salt and some kale.
If that wasn't enough to satisfy the hunger pangs, taste buds were rewarded with a dessert of Sicilian cassata gelato – a giant cube of vanilla and chocolate ice cream full of candied fruits that was garnished with fresh blackberries, strawberries and blueberries.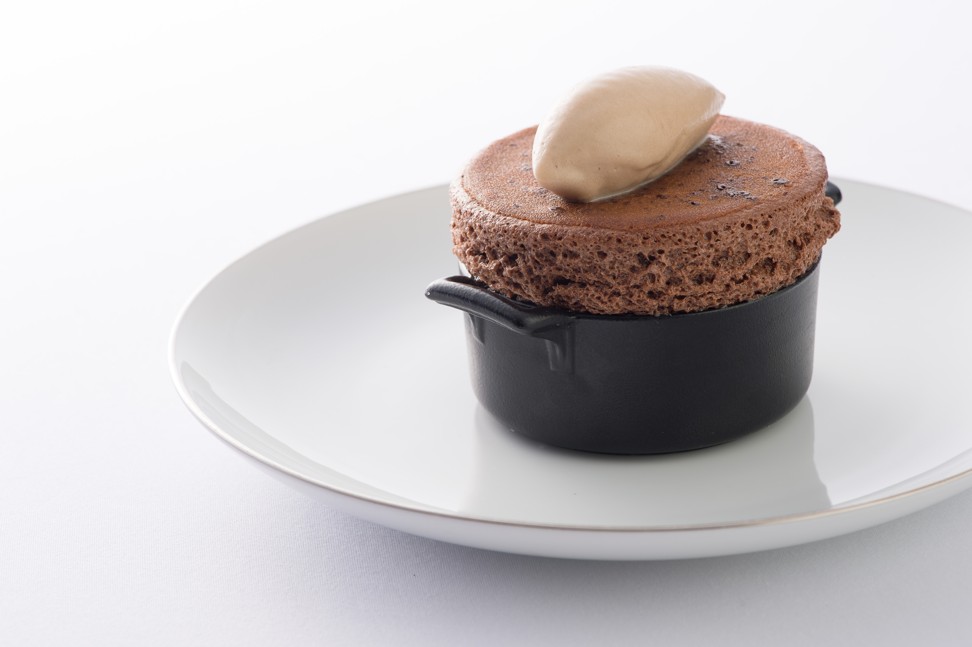 Other desserts on offer include a generous portion of tiramisu in a large glass bowl, or a light and fluffy souffle.
The pasta set lunch consists of a starter and pasta for HK$380 and dessert can be added for an extra charge.
Octavium, 8/F, One Chinachem Central, 22 Des Voeux Road Central, Central, tel: 2111 9395
While you're in the area: