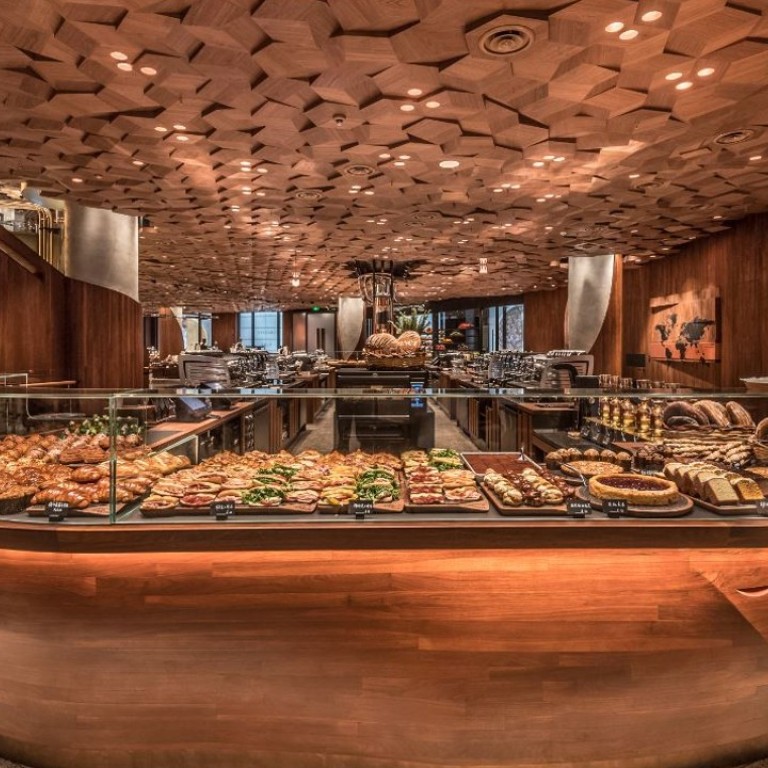 Tea vs coffee in China: new-style cafes' frappuccino fightback suggests there's room for them and Starbucks too
Despite a 2,000-year tradition of tea drinking, coffee culture has been quick to conquer China, pushing tea houses out of business. But new cafes serving quick-to-make tea drinks with added milk, cream or fruit suggest there's room for both brews
The Chinese have been drinking tea for more than 2,000 years, but the 21st century is turning the old traditions on its head amid an onslaught of coffee shops sprouting up in cities across the country.
Starbucks has been leading the charge, having opened more than 3,000 outlets in China since 1999. It is planning to open another 2,000 by the end of 2021.
The Seattle-based company has boasted it is opening a store every 15 hours in China. In December it opened its largest store in the world – Shanghai's Starbucks Reserve Roastery, on the main retail thoroughfare of Nanjing Road.
In 2007, when Starbucks had already been on the march in China for eight years, Paris native Florence Samson set up Song Fang Maison de Thé in a 1930s Shanghai lane house. Her aim in opening the three-floor retail store and tea house, in the former French Concession area, was to bring the best of Chinese and French tea drinking cultures together under one roof. She offered different teas and blends from around China and Europe to help emphasise the traditional ways of preparing and enjoying tea.
After 11 years, Song Fang closed its doors at the beginning of this month, and Samson now plans to take the business in a new direction.
"We have seen some changes in customer habits. We had fewer customers coming into the tea house in the last two years. We didn't change our products, and maybe it was because we weren't offering anything new [that people stopped coming]," Samson says.
"I wanted to preserve the Chinese way of drinking tea, which is amazing. You have very good quality tea, you brew it for different lengths of times, and you have to discover it. But I think it's less what the Chinese customers want now."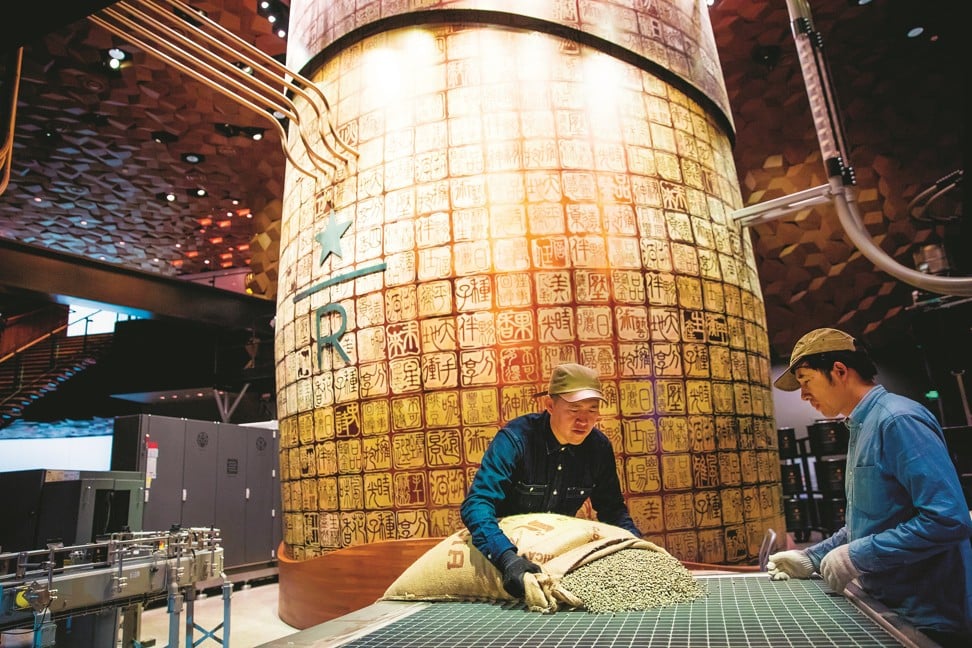 As Samson points out, tea drinking in China has historically been a leisurely pursuit. Time – sometimes hours – is spent on preparation and appreciation in a traditional Chinese tea ceremony. Nowadays, having so much time is a rare luxury for those living and working in fast-paced Chinese cities.
However, it may be too soon to jump to the conclusion that tea in China is a has-been as consumers turn to the coffee bean. The real story is more complex than that.
Jiang Jiadao is a new-school tea entrepreneur, having opened six outlets of his Teasoon "tea cafe" concept in Shanghai, with 20 more planned for this year and another 100 by the end of 2020. According to Jiang, it's not so much a case of coffee becoming more popular than tea. It's more of a tussle between tradition and the realities of modern life.
"I like tea, of course. That is why I opened a tea shop. But I don't like the traditional way of making it. The way they serve customers takes too long and it's really expensive. It can cost 200 yuan [US$32] or 300 yuan and takes a whole afternoon. Even if I can afford it, maybe I can't afford taking that much time. That is why young people prefer to go to Starbucks rather than traditional tea houses," Jiang says.
"Many times, young people go to Starbucks, or to another cafe, not because they want to drink something, but because they want to chat with their friends, to have a business meeting or have a short rest.
"It's not because they love the coffee. The popularity of Starbucks doesn't have anything to do with changing tastes for coffee instead of tea, or more love of Western culture. I think we love the lifestyle it stands for. If we can offer a similar lifestyle and experience over tea, this would work."
Teasoon is one of a number of up-and-coming, new-look tea house chains that are popping up with increasing regularity throughout large Chinese cities, updating tea culture for the younger generation of modern Chinese. Other notable chains include Vital Tea, Oritea and InWe.
They serve what Jiang describes as "tea drinks" and Hong Kong-style milk tea, called nai cha in China, at prices comparable to drinks at Starbucks (between 25 yuan and 35 yuan a cup), in modern, sleekly designed spaces with a focus on service. The tea drinks are to tea what frappuccinos are to coffee, in that they contain tea but also come with either milk, cream, fruit, sago or other ingredients.
At Teasoon, Jiang says, tea drinks account for 80 per cent of beverage sales, and most of the customers are office workers from nearby skyscrapers taking a break.
"Chinese people need tea. It's about something deep inside you … like in your genes. Maybe Chinese people have this gene for liking tea," Jiang says. "I don't agree that young people like coffee more. People go to the Starbucks and they don't only drink coffee. They drink a frappuccino. Is that an authentic coffee? No, that is a coffee drink."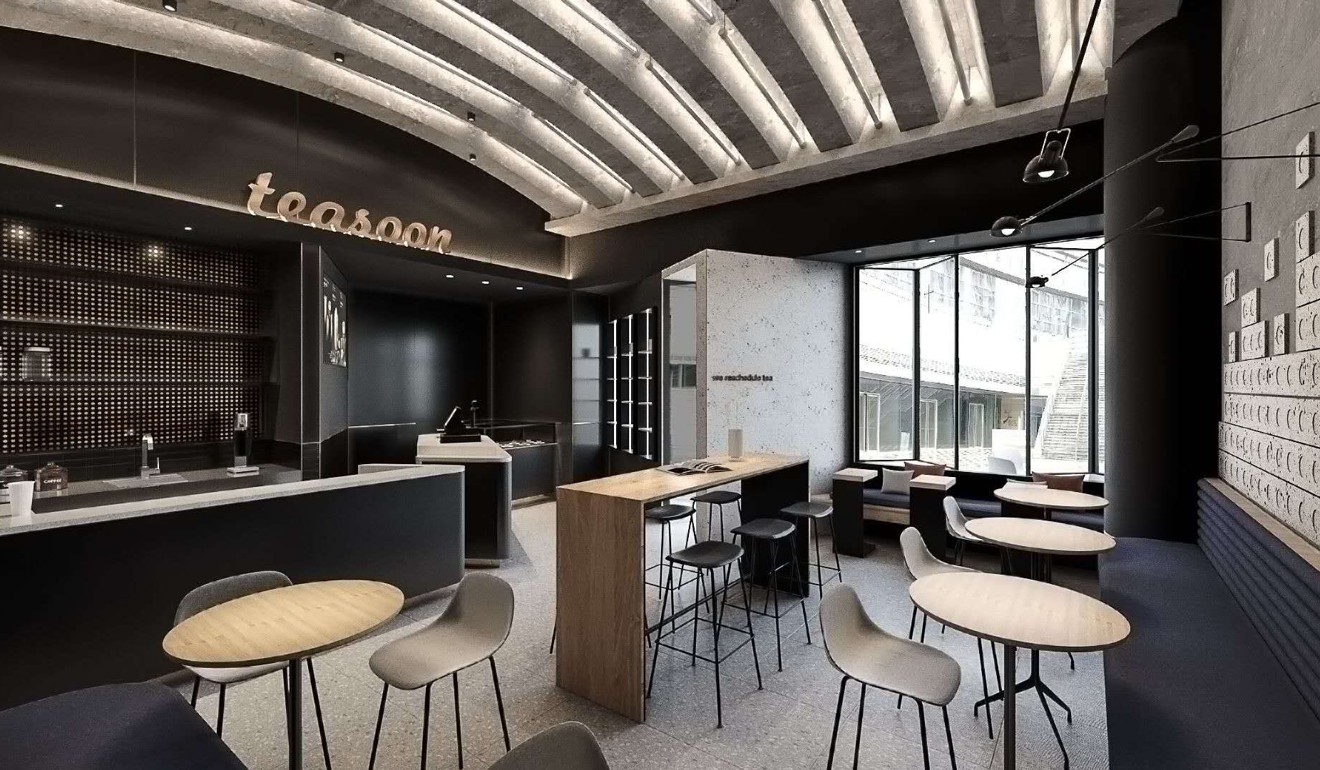 This distinction is important, according to Dave Seminsky, who opened his speciality coffee shop, Sumerian, in Shanghai in 2012. He initially came to China with US tech giant Apple to help expand the brand's retail presence in the country. As well as operating coffee shops, Sumerian is also a wholesaler of speciality coffee beans supplying cafes around China.
Seminsky says that after a slow start, and a lot of effort spent educating consumers through free weekend tastings and courses, business for speciality coffee retailers like Sumerian has picked up in recent years. Consumers who were introduced to coffee by Starbucks have moved on to try other places and styles, he says.
"Particularly in Shanghai, there are a lot more local people opening up coffee companies. There are a lot more local consumers who aren't just visiting one coffee shop, but giving multiple coffee shops a try. They don't have a routine coffee house, but I would say they do tend to stick more with the milk-based, flavoured coffee," he says.
"I think they like their flavours. Starbucks has done a good job of hitting the flavour profiles. Let's be honest, Starbucks is less of a coffee shop and more of a beverage store with caffeine, and they have done a good job of nailing beverages for the Chinese consumer."
Seminsky believes there is plenty of room in a market the size of China for both coffee and tea, and cites Japan as an example of a traditional tea-drinking society with a robust coffee culture.
He points to data released by the International Coffee Organisation and Intracen, an online site that provides trade information across multiple industries, which shows that, in 2016, Americans drank an average of 340 cups of coffee a year, Japanese people drank 89 cups a year on average, and in China the average yearly per capita consumption of coffee was one cup.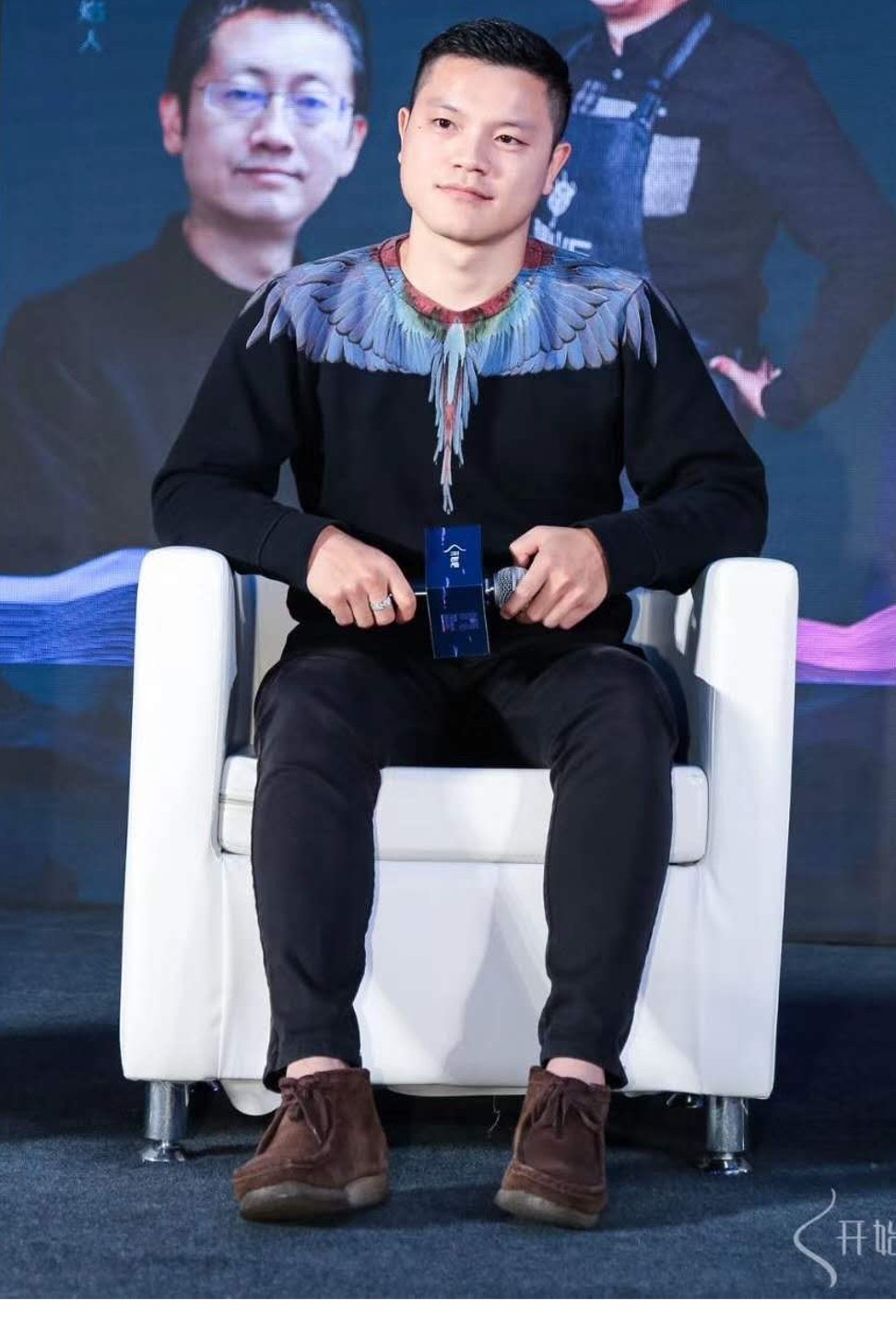 The same study showed imports of coffee to China growing roughly 17 per cent annually for the 10 years up to 2016, off an admittedly low base.
"There's definitely room for coffee. Here's a statistic for you: half of China's population was born after 1980. China's population is very young, and these young people have been exposed to Western influences, Western marketing, Starbucks, McDonald's, KFC. Give it some time and the per capita rate of coffee consumption is going to change," Seminsky insists.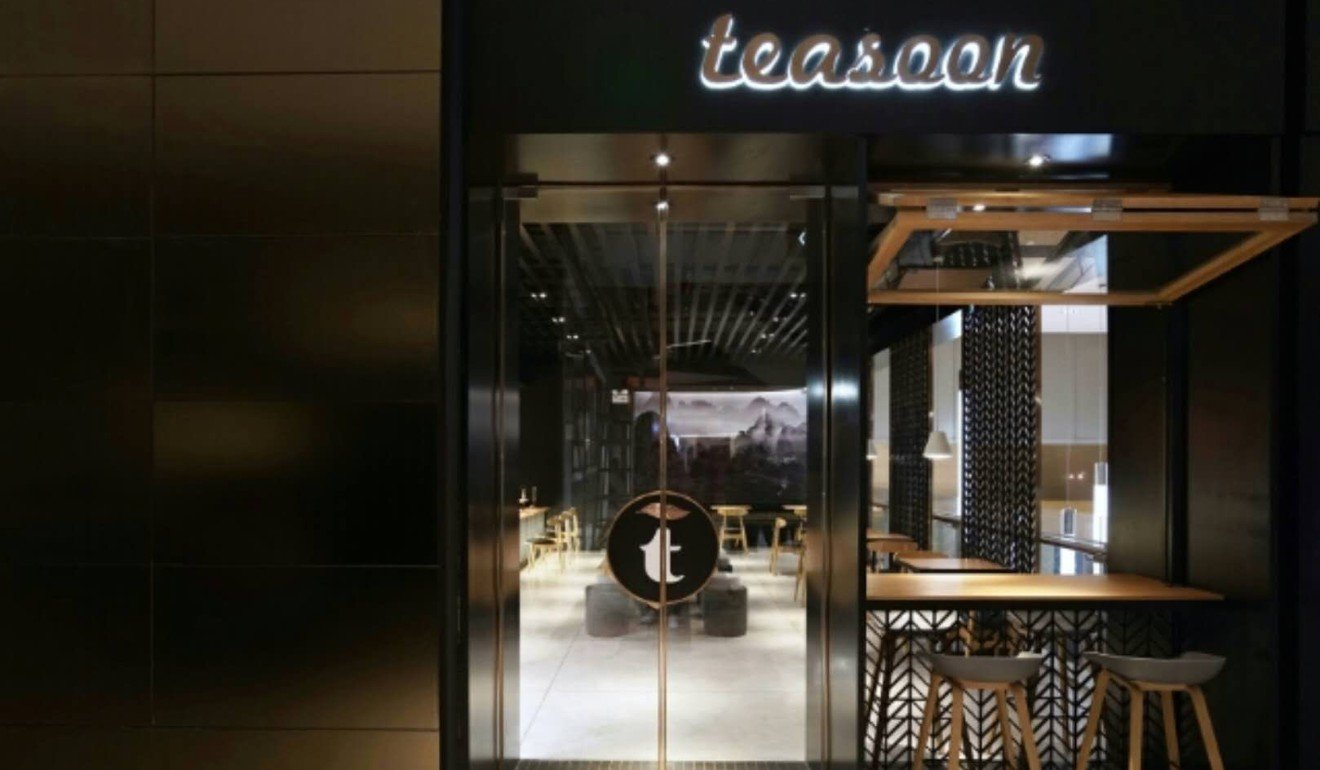 It's quite possible that the future of tea in China will increasingly be in the hands of modern-style tea houses run by young people like Jiang, who is 25. Traditional cha guan tea houses may perhaps find a new niche market for the time-honoured Chinese art of tea appreciation – appealing to curious foreigners.
Since closing her Shanghai retail space, Samson has been mulling the idea of an international move for her Song Fang Maison de Thé concept.
"I'm closing the shop, I'm not closing the company. We'll still be selling from our office and I'm thinking of opening it abroad, because I think it might work better abroad than in China now," she says.