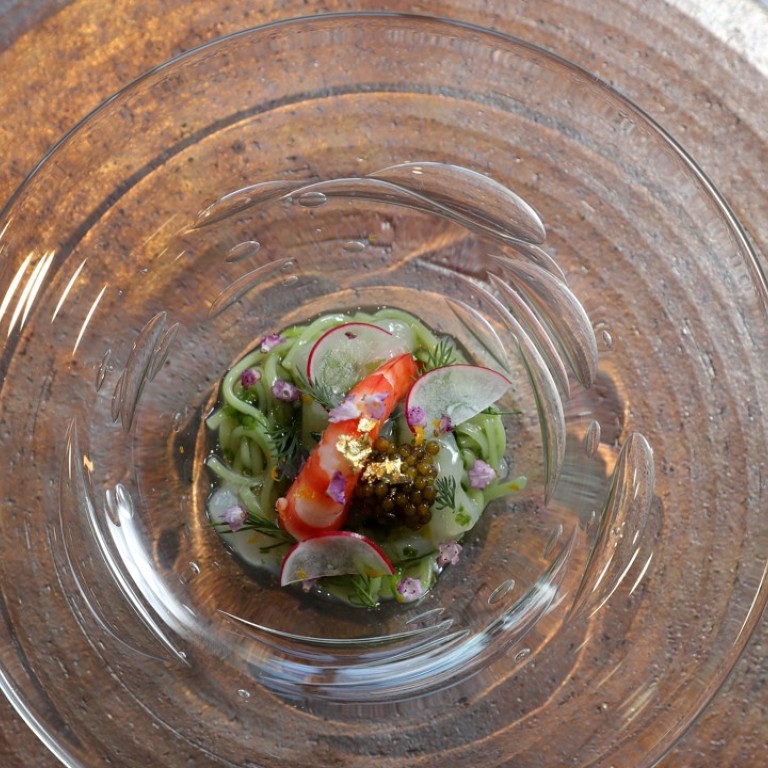 With dinner at US$200 a head, paid upfront, choose your guests carefully at this Japanese restaurant
You'd better not be a no-show at Ryota Kappou Modern in Central – and why would you be when the meal is this good?
The first dish was fantastic and the level barely dropped thereafter. We wished we could have done full justice to the hot pot course
Pick your guest (or guests) carefully if dining at Hong Kong Japanese restaurant Ryota Kappou Modern. It's one of those places where you have to book online (through Tock), choose the menu you want (we had the least expensive dinner option, the "Ryota signature tasting", for HK$1,580, or US$200, plus 10 per cent) and pay the full price in advance. You must cancel at least two days in advance if you can't make it, or they won't refund your money.
I can understand why restaurants do this – people cancelling at the last minute (or worse, not bothering to cancel at all) is one of the biggest problems for chefs. But even if you're not the type to be that rude, you do need to make sure your guests are of the same mindset.
The restaurant, in Central, is a low-key place. The most popular seats are around the open kitchen, but they were booked out, so my guest and I had a small, low table in the main dining room.
Shiroebi (baby white shrimp) with ebi (shrimp), caviar, fennel, and olive somen (noodles) was a fantastic opening dish. It was lovely, cool and refreshing, with one cooked shrimp perched on top, and lots of small white shrimp hidden among the noodles.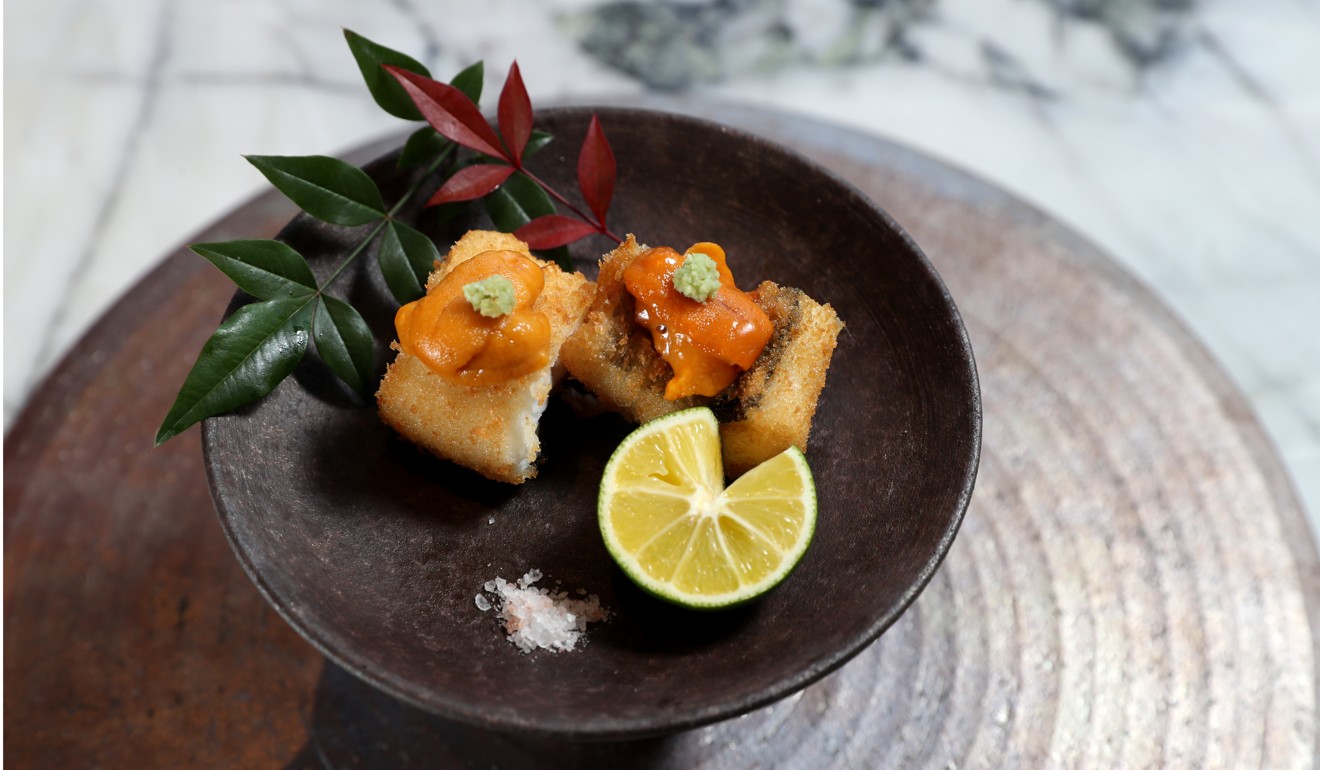 Hamo uni was also excellent. The hamo (pike conger eel) was breaded then deep-fried into thick, succulent bites before being topped with rich, cool tongues of uni (sea urchin). We were told to squeeze drops of fresh lime on top, then dip the pieces in salt.
Wagyu kamonasu featured slices of beef very lightly poached in dashi (fish stock), along with thick, meaty pieces of seasonal matsutake mushrooms. There was a large chunk of delicately scored aubergine on the bottom of the bowl.
Of the four kinds of assorted sushi, the hirame (flounder) with wasabi and ika (squid) with sesame seeds and chilli flakes had little flavour. Much better was the chutoro (medium fatty tuna) with myoga (ginger flower) and smoky slices of buri (yellowtail) with fresh horseradish.
The fish course of wild amadai (sweet sea bream) with lily bulb purée and purple shiso was very light, and the fish was tender with crunchy scales.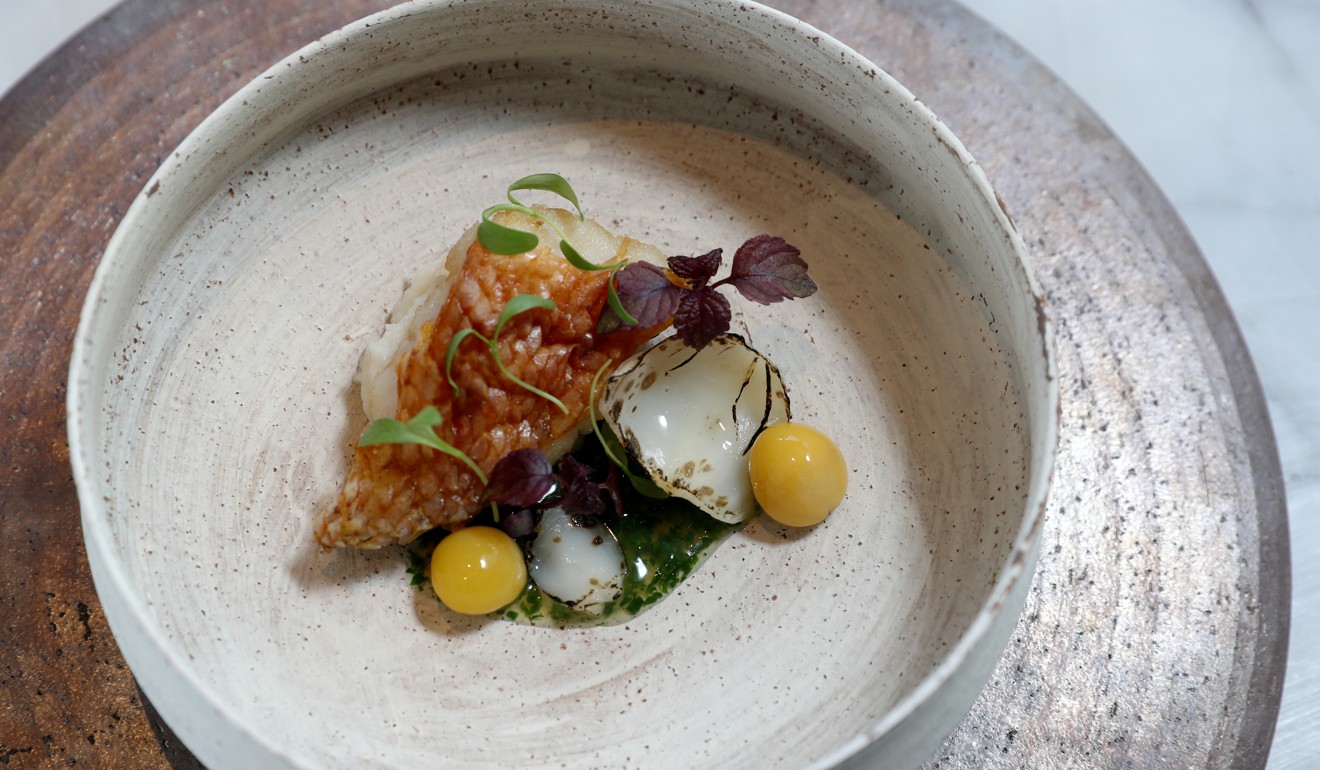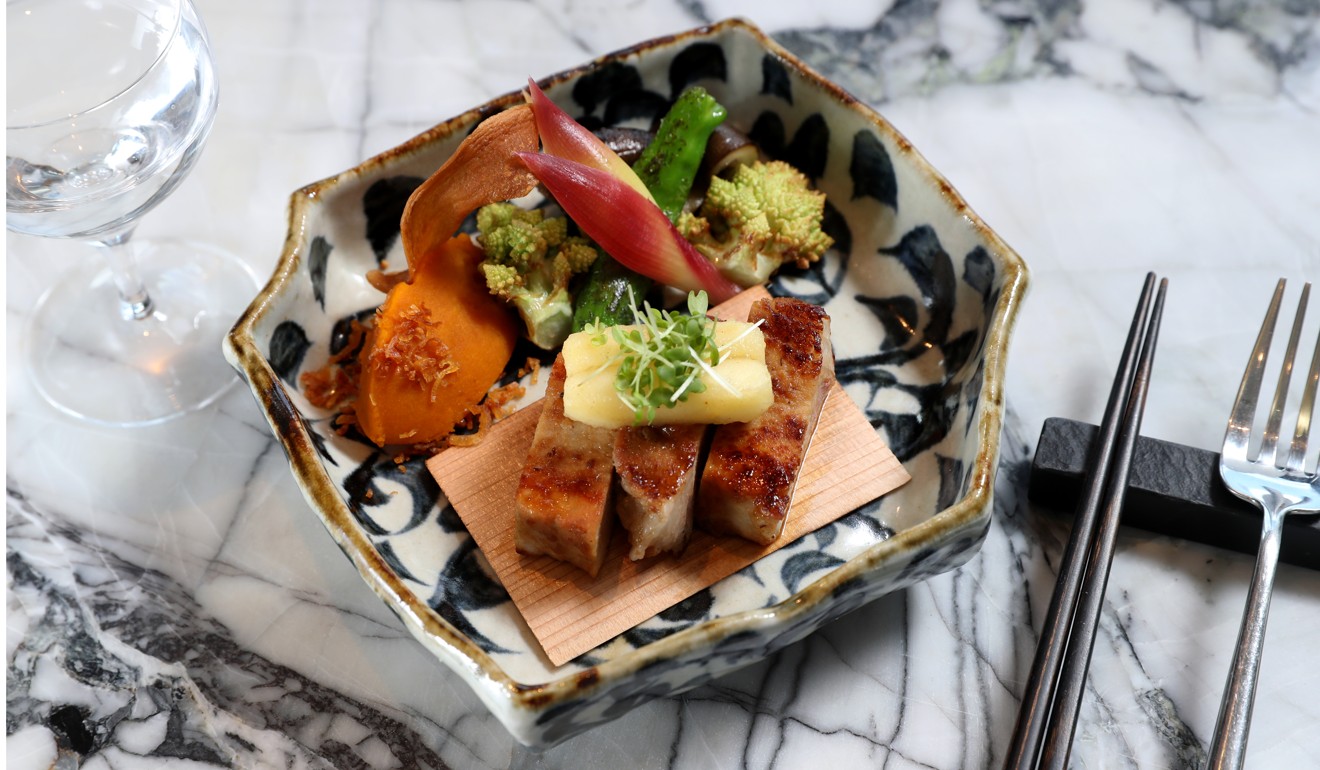 Iberico pork, cooked so it was still pink inside, was moist and delicious with a sweet apple miso glaze. The meat was served with seasonal vegetables – pumpkin purée, romanesco broccoli and myoga (Japanese ginger).
A refreshing tomato water with tomato jelly cleared our palates.
The seasonal donabe (hot pot) was cooked with chicken, chestnuts and seven kinds of wild mushrooms. It looked enticing in its earthenware pot – and when the waiter shaved on white truffles, it was even better. We wished we had space in our stomachs for more, and in retrospect, regretted not taking the remainder for takeaway.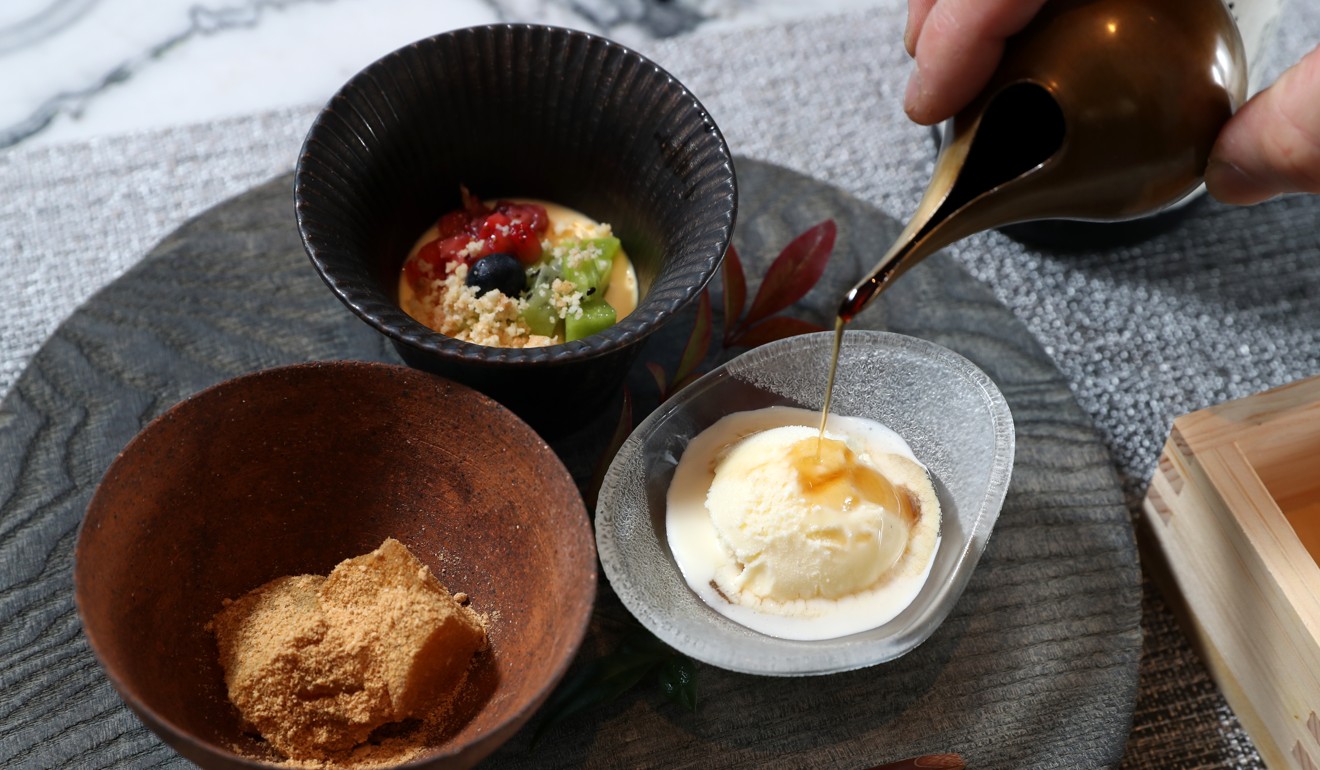 The final course was a trio of desserts: house-made warabimochi (bracken starch jelly), fresh fruit chawanmushi (steamed egg custard, usually a savoury dish) and vanilla ice cream with aged mirin (rice wine). We were full, but finished every bite.
Ryota Kappou Modern, 21/F, 18 On Lan Street, Central, tel: 2628 1899.
Dinner starts at HK$1,580 per person.
Other Japanese restaurants you may like