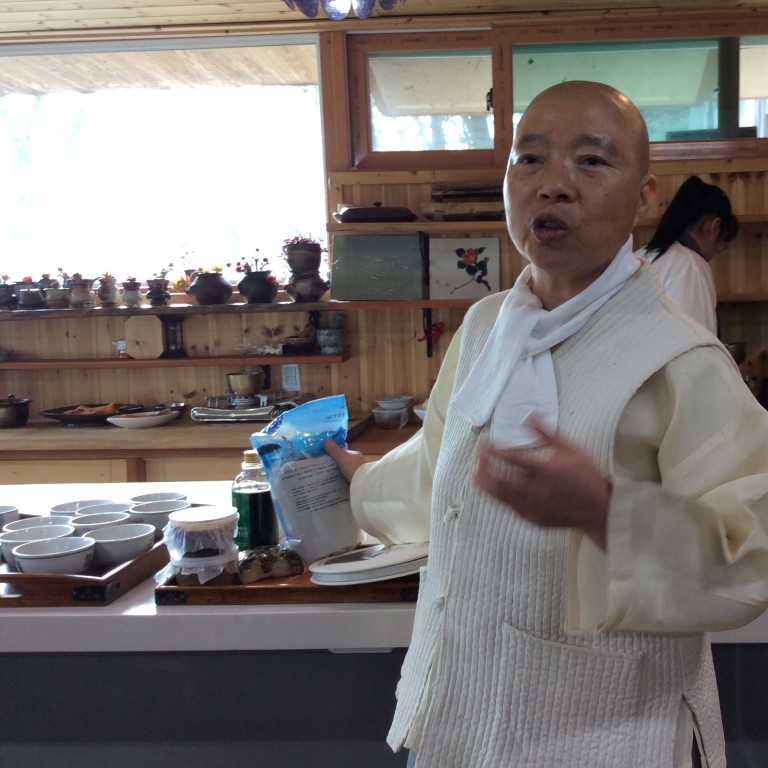 Buddhists and beef, kimchi and caviar: a culinary trip through South Korea
Food editor Susan Jung travels through South Korea sampling some of the best the country has to offer
She feasts on vegetarian food at a Buddhist temple, enjoys Korean beef and the best of Seoul food
Jeong Kwan, the Buddhist nun of Baekyangsa Temple in South Korea who became widely known after appearing in season three of Netflix Chef's Table, slowly surveys the room. Swathed in pristine pale robes, she sits cross-legged, looking serene and comfortable, an English interpreter nearby, at one end of a room.
The 18 or so of us lining the other three walls of the room, and sitting the same way on thin cushions, seem far less comfortable, and many try to change position and stretch their legs discreetly.
"I've cooked for thousands of people," she says in Korean, "but never have I been so nervous." We are not her normal group of visitors there for a temple stay; in this group is a host of big name chefs – Richie Lin of Mume in Taipei, Kenichiro Yamauchi of Restau K Yamauchi in Nagoya, Japan, and the Korean contingent includes Kang Min-goo of the Michelin two-star Mingles, and Cho Hee-suk of Hansikgonggan, which received a star in the latest guide, after being open only a year.
Jeong Kwan demonstrates the correct way to unnest the four wooden bowls in front of us, and lays them out on a wooden board along with chopsticks and spoon, doing it gracefully and silently. We try to copy her movements, but are far noisier as the bowls bang against each other and on the board as we set them down. She mentions that if were trainee monks, we would have been sent out afterwards to do chores, as penalty for breaking the silence.
Following her example, we serve ourselves rice, clear soup and vegetables – the typical fare of the monks and nuns at the temple. As tempting as the food looks, we've been warned by Jeong Kwan that another larger meal is coming later, so we take just small amounts. And besides, greed, overeating and wasting food are against the tenets of Buddhist philosophy. We're careful to finish every bite in our bowls.
In another part of the beautiful and extensive temple grounds, we have to fight our natural inclination towards greed and overeating, because we're served a feast, prepared by Jeong Kwan and her team of civilian volunteers.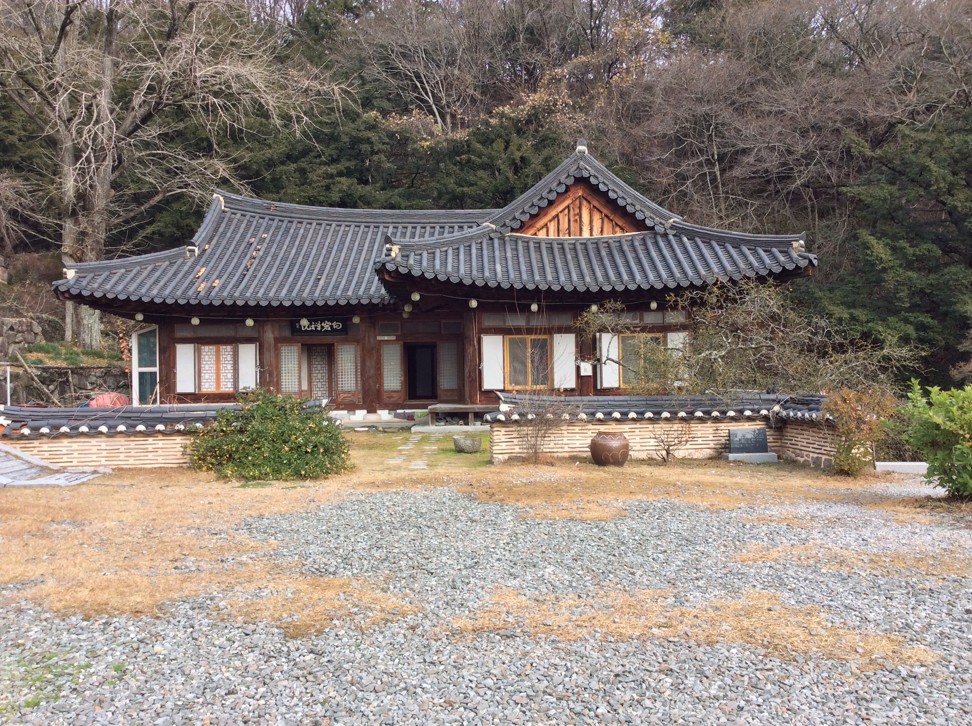 All of the 20-odd dishes laid out on a table for us to help ourselves are amazingly varied and flavourful. And of course, they're vegetarian, and made without ingredients such as garlic, leeks and onions, which are forbidden in some Buddhist cuisines. As we carry our discreetly laden plates to the communal tables in the kitchen, Kwan is cutting up her home-made kimchi that she and many volunteers had made earlier in December in a marathon kimjang (kimchi making) session, where they preserved hundreds of cabbages meant to last until spring. She pauses to eat a piece herself, then seeing me watching her, she smiles, beckons me over, and feeds me the same way.
Baekyangsa Temple 1236 Baegyang-ro, Bukha-myeon, Jangseong-gun, Jeollanam-do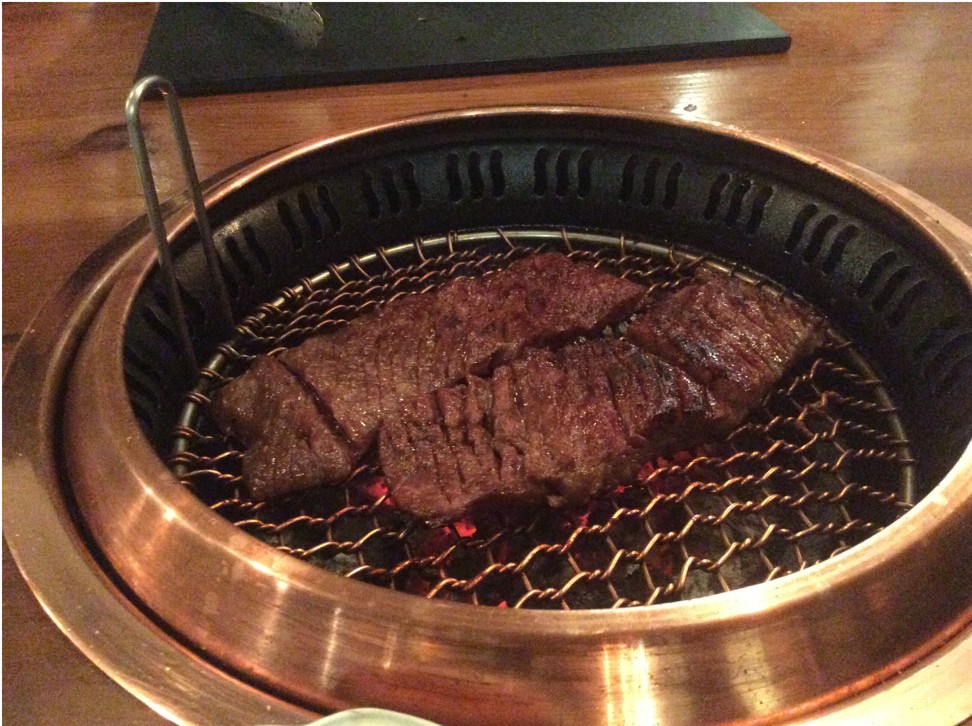 Born & Bred
The first meal we have back in Seoul is the antithesis of the vegetarian meal we had eaten that day for lunch. Born & Bred is a seven-seat beef omakase restaurant opened by Jung Sang-won, who was born and bred just steps away in the city's Majang Meat Market. Jung was raised around beef – his father still has a shop in the market. At the three-year-old restaurant, Jung serves onlyfemale hanwoo (literally "Korean beef"), selecting the largest and best six- to seven-year-old cattle from breeders. He says the female cattle, which take longer to mature than the males, have a deeper taste.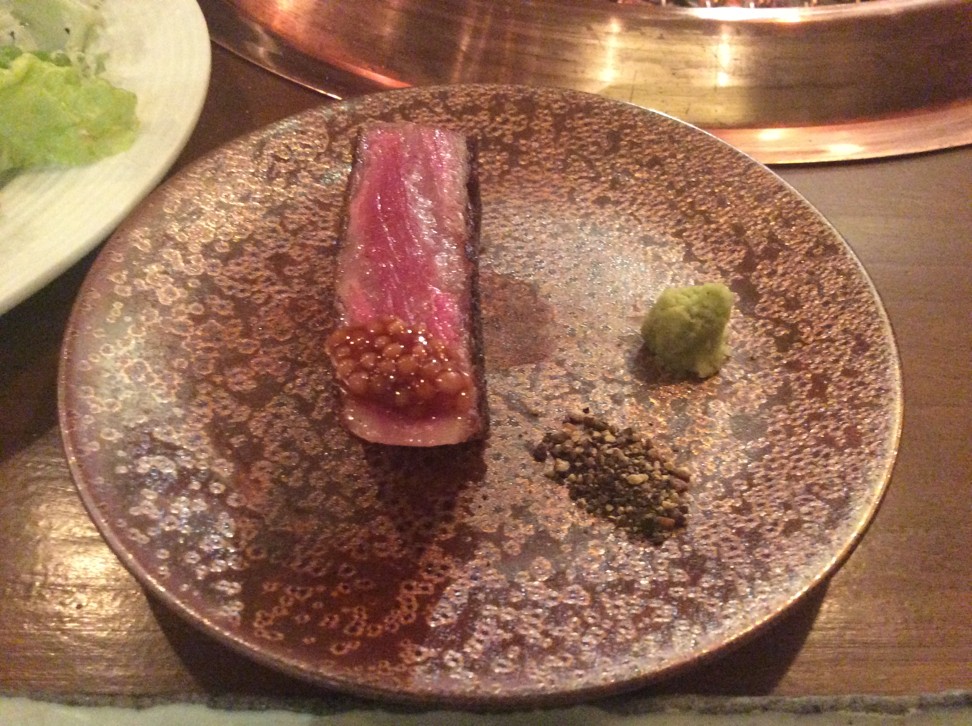 The texture of the meats is surprisingly varied, and some pieces are marinated, while others are seasoned and garnished differently – with a slice of truffle for the chateaubriand, pickled mustard seeds with the sirloin, or topped with chives for the tenderloin.
Born & Bred, 761-4 Majang-dong, Seongdong-gu, Seoul, tel: +82 2 2298 5005, bandb.co.kr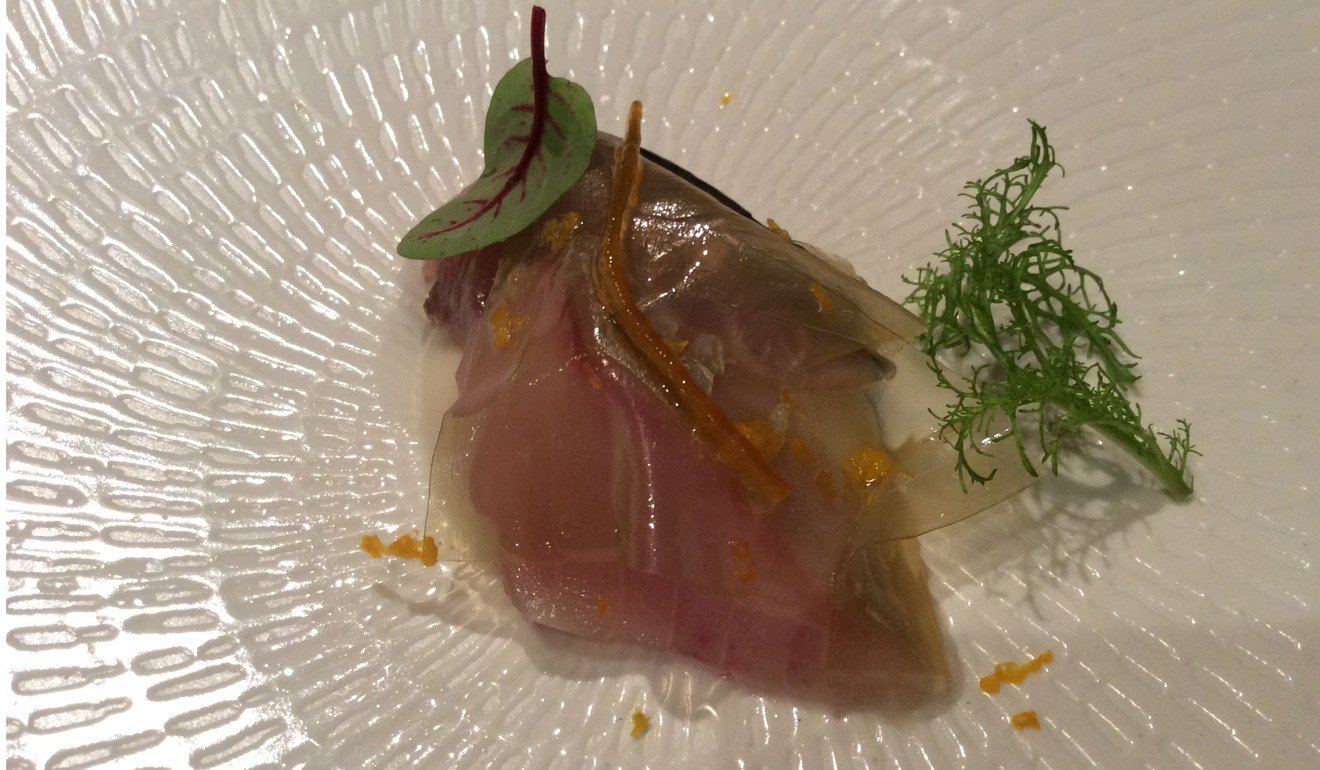 TocToc
At the casual TocToc restaurant, chef Dan Kim Dae-chun serves "no boundaries" food with a focus on Korean ingredients. We're served an eight course meal that includes cool and brightly-flavoured mackerel crudo draped with a transparent slice of kelp, and flavoured with orange confit and yuzu zest; butterfish marinated in makkoli (fermented rice wine) and topped with Korean Ansem caviar; and a fantastic house-made tagliolini with aged pickled radish and karasumi (salted, pressed and dried mullet roe).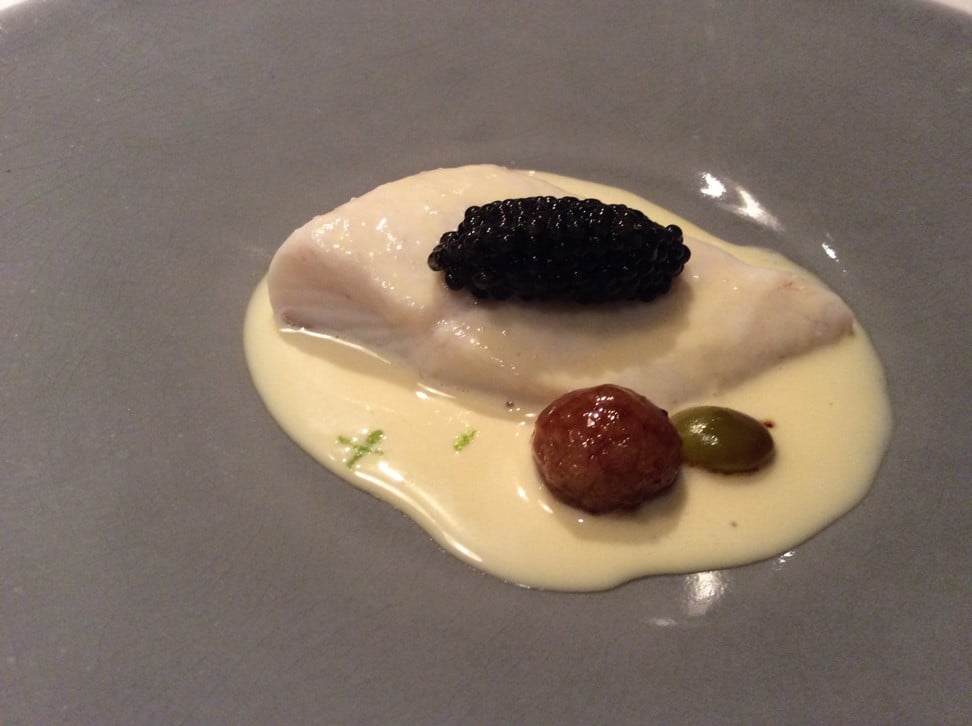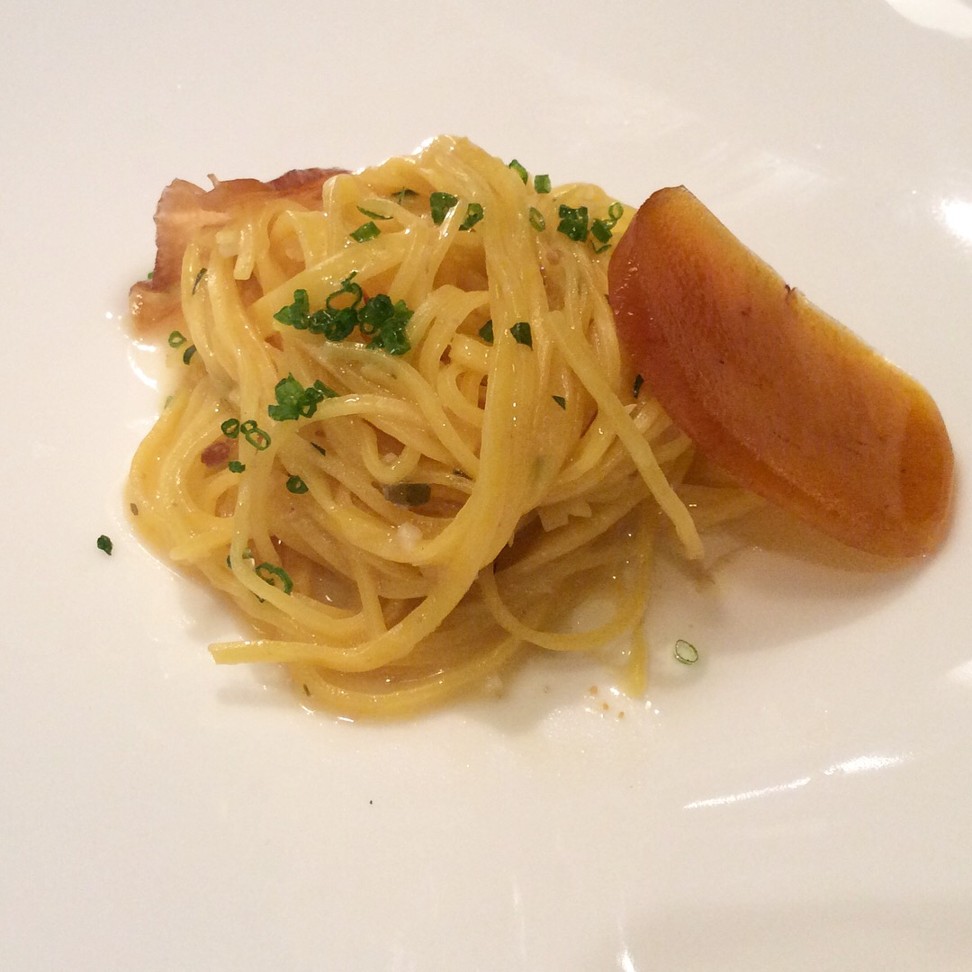 TocToc received a Michelin star on the 2019 list, and was named the Miele One to Watch 2017 by Asia's 50 Best Restaurants list, and is #42 on the 2018 list.
TocToc, 3/F Rodeo Building, 33 Dosan-daero 5-gil, Gangnam-gu, Seoul, tel: +82 2 542 3030, toctocseoul.com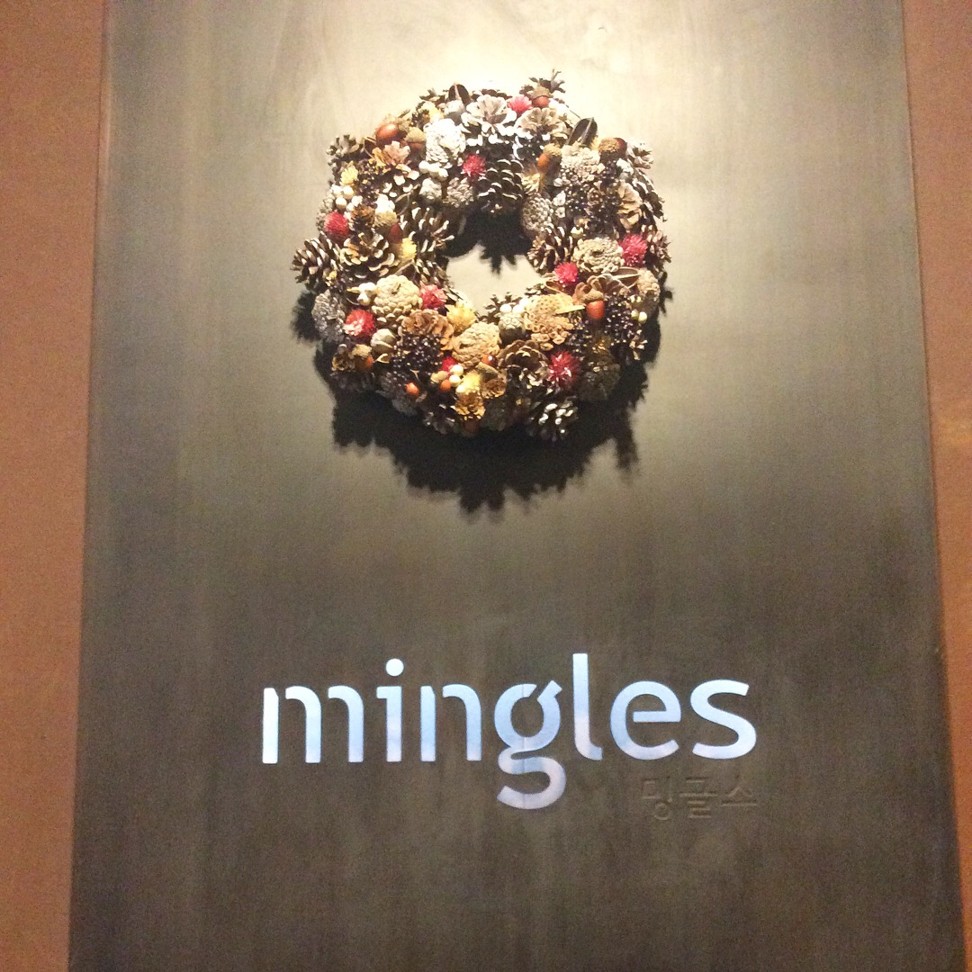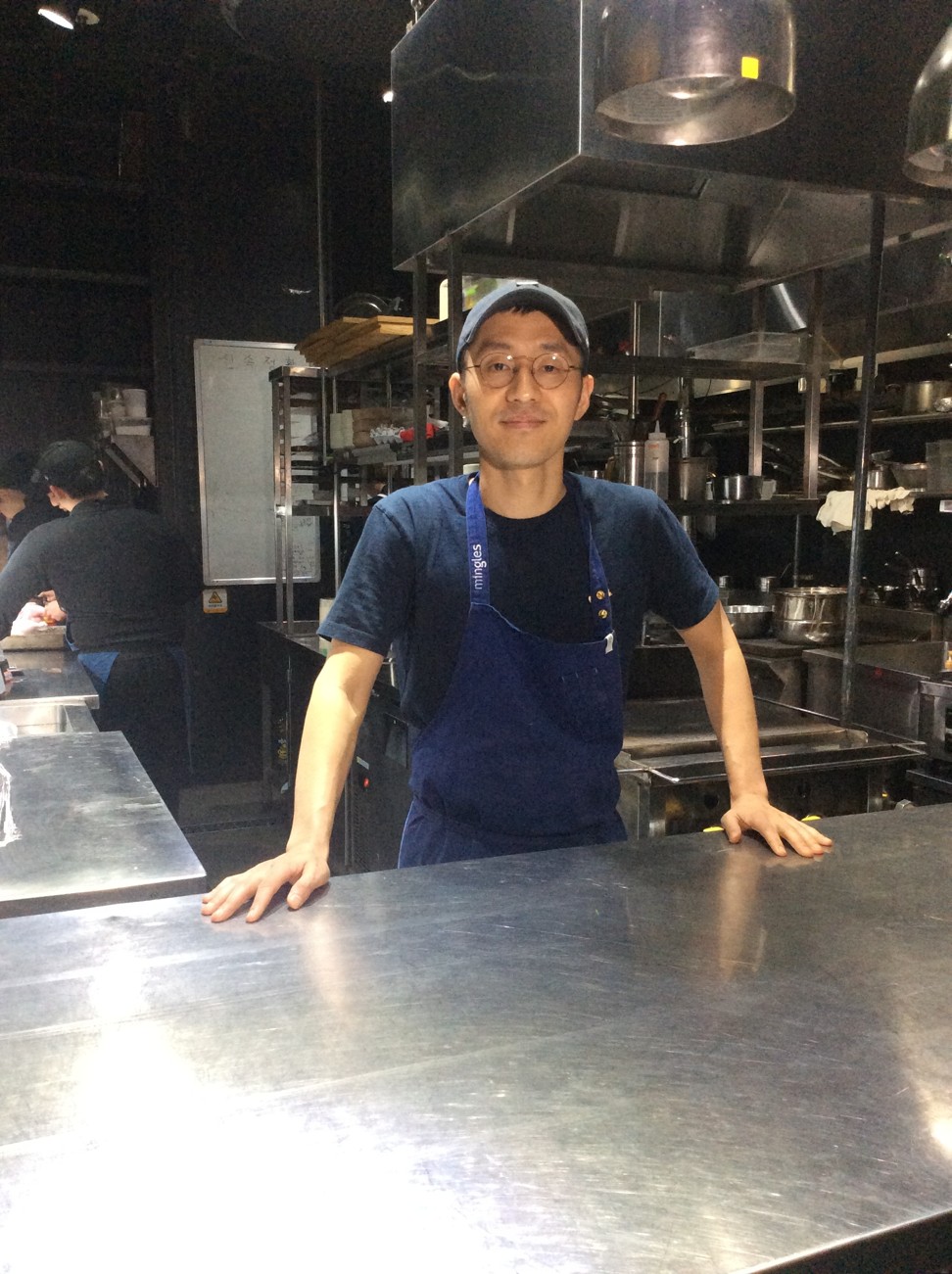 Mingles 
On another night, we dine at the two-star Mingles, which is #11 on Asia's 50 Best list. I've eaten there once before, so this time, I ask chef Kang for the vegetarian menu. At the start of the meal, I'm looking enviously at the meat and seafood dishes my companions are served, but then realise after just one course that mine are just as good.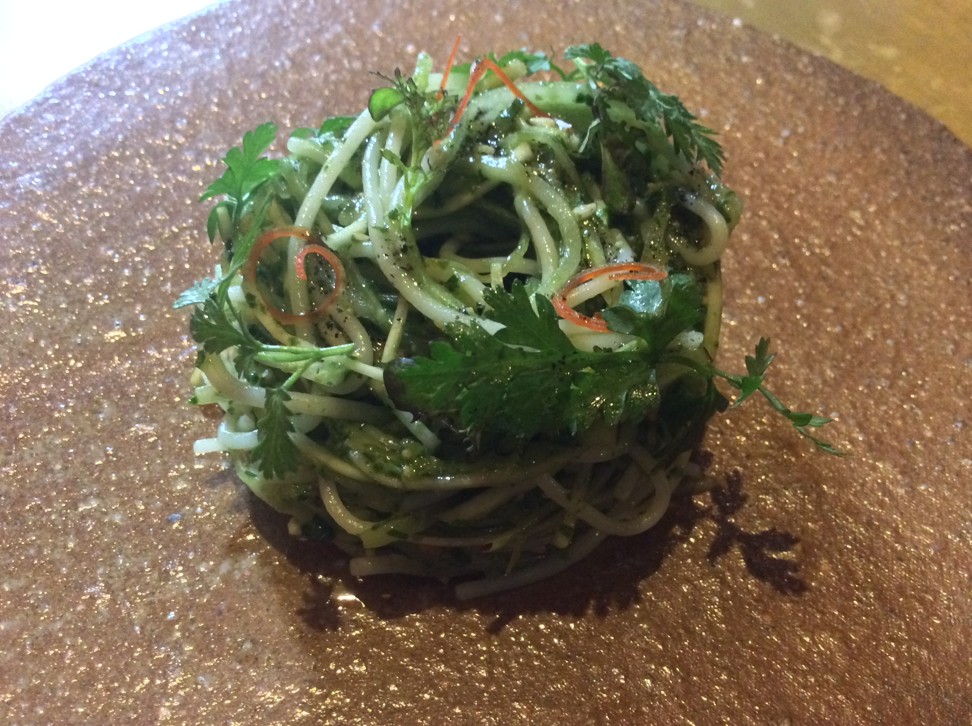 The japchae of julienned winter vegetables with rice noodles and basil-sesame pesto is beautiful and delicious; shiitake mushrooms, which sliced and laid over steamed cabbage, look just like the abalone my friends are eating, and have a similar slippery texture; while button mushrooms and black truffles with ginseng risotto, Jerusalem artichoke and pickled garlic is so hearty I don't miss the meat at all.
Mingles, 757 Seolleung-ro, Nonhyeon 2(i)-dong, Gangnam-gu, Seoul, South Korea, tel: +82 2 515 7306, restaurant-mingles.com.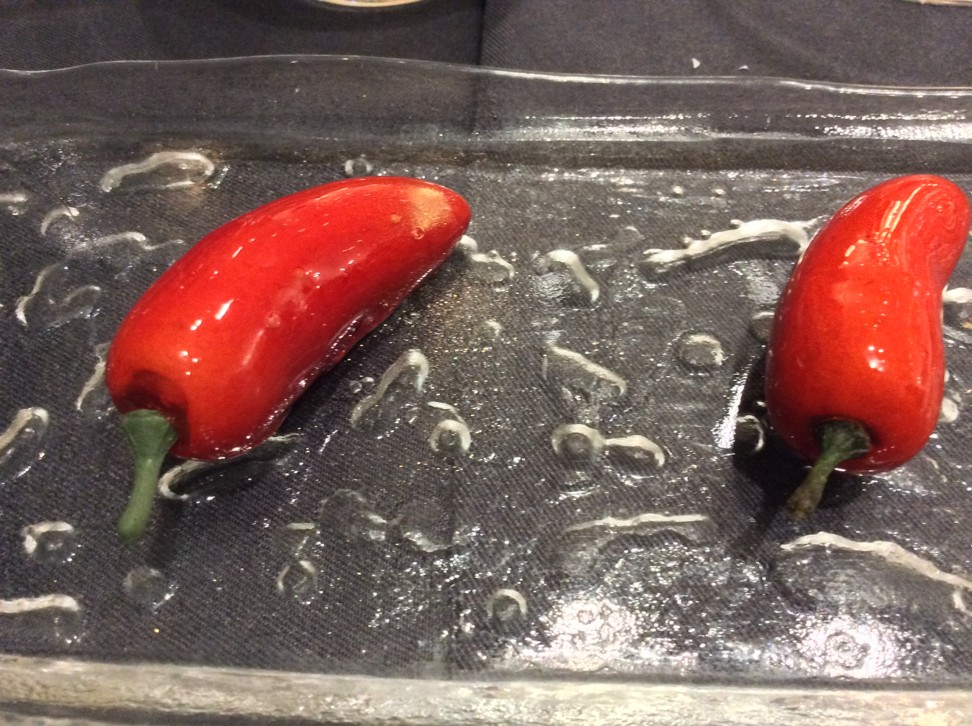 The most fun I have on this trip is a four-hands collaboration between Gaggan Anand of Gaggan in Bangkok – #1 for the past four years on Asia's 50 Best Restaurants list, and #5 on the World's 50 Best, and Choi Hyun-seok of Choi. (pronounced Choi Dot). At communal tables, we're served Gaggan's famous dishes of yogurt explosion and "lick it up" – foie gras, onion mustard and gochujang (the chef's nod to Korea) that you literally have to lick off the plate.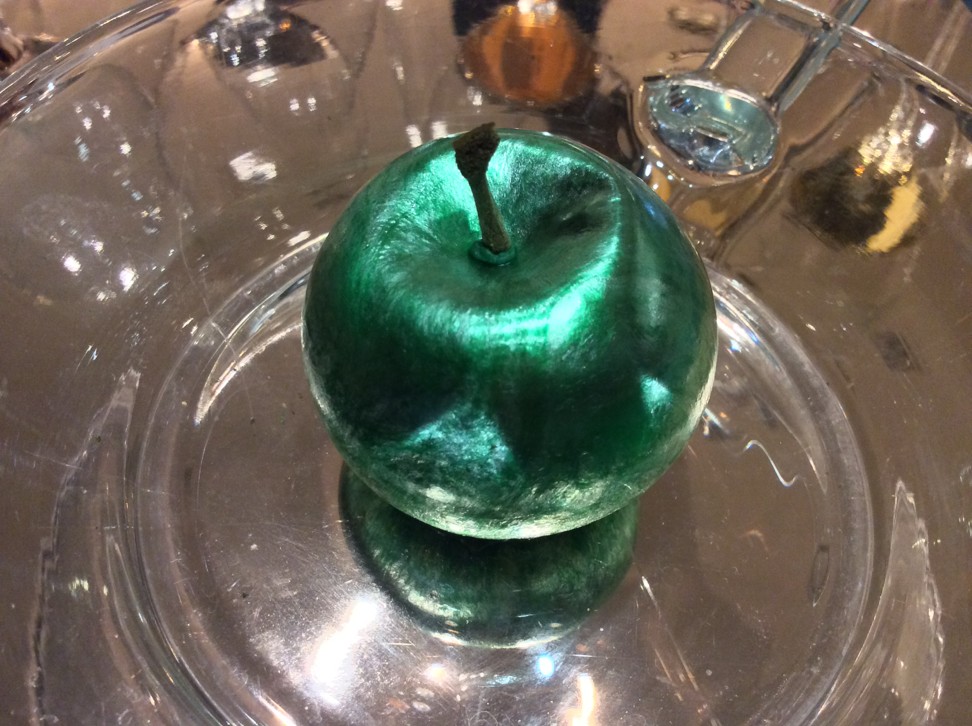 Chef Choi's contributions to the 17-course meal include jeyuk bokkeum – spicy pork made into the shape of a chilli; a delicious and whimsical sea urchin and green apple in a delicate isomalt blown sugar green apple; and a dramatic barbecue samgyetang (Korean ginseng soup) which, in this version, takes a solid shape using all the ingredients (including glutinous rice) which are wrapped in banana leaf and set on fire (all the fire detectors in the room were wrapped in cling film, to prevent them going off).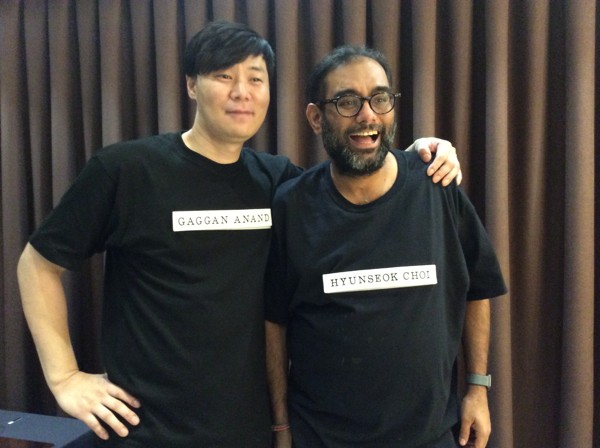 Afterwards, the chefs and many of the guests decamp for Korean fried chicken feast at Hyodo Chicken, in case anyone is still hungry.
Choi., 3/F ANS Building, 98-7, Cheongdam-dong, Gangnam-gu, Seoul, tel: +82 518 0318
Hyodo Chicken, 105-4, Nonhyeon-dong, Gangnam-gu, Seoul, tel: +82 518 0628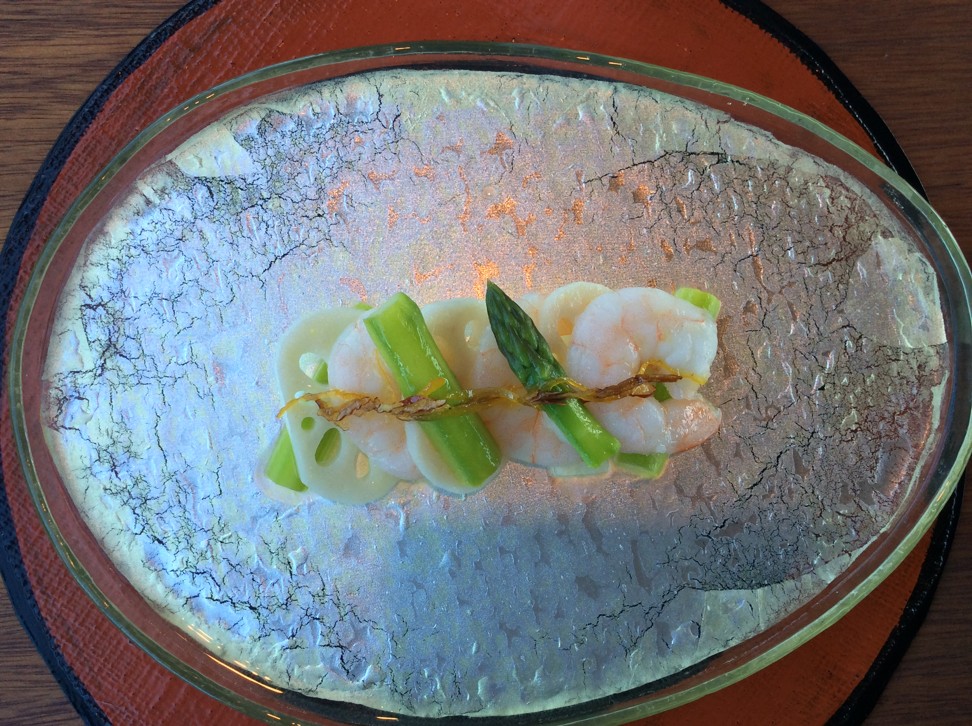 The most exciting meal I have in Seoul is at Hansikgonggan, where the food is exquisite and delicate, and a far cry from the heavy, spicy dishes that most of us associate with Korean cuisine. Chef Cho Hee-suk, who was the opening chef for La Yeon (now three-stars) at the Shilla Hotel, is also a culinary professor, and she's mentor to many of the more modern Korean chefs, including Kang of Mingles, and Yim Jung-sik of the two-star Jungsik. Her traditional palace cuisine goes back to the days before Korea was introduced to chilli in the 16th century.
Bugak – fried vegetables and leaves such as seaweed and perilla leaves and branches – are coated with the most ethereal batter made from glutinous rice flour, and while seafood and pine nut porridge sounds heavy, it's a subtle dish. A beautiful lotus root salad with citron sauce wouldn't look out of place on a modern table.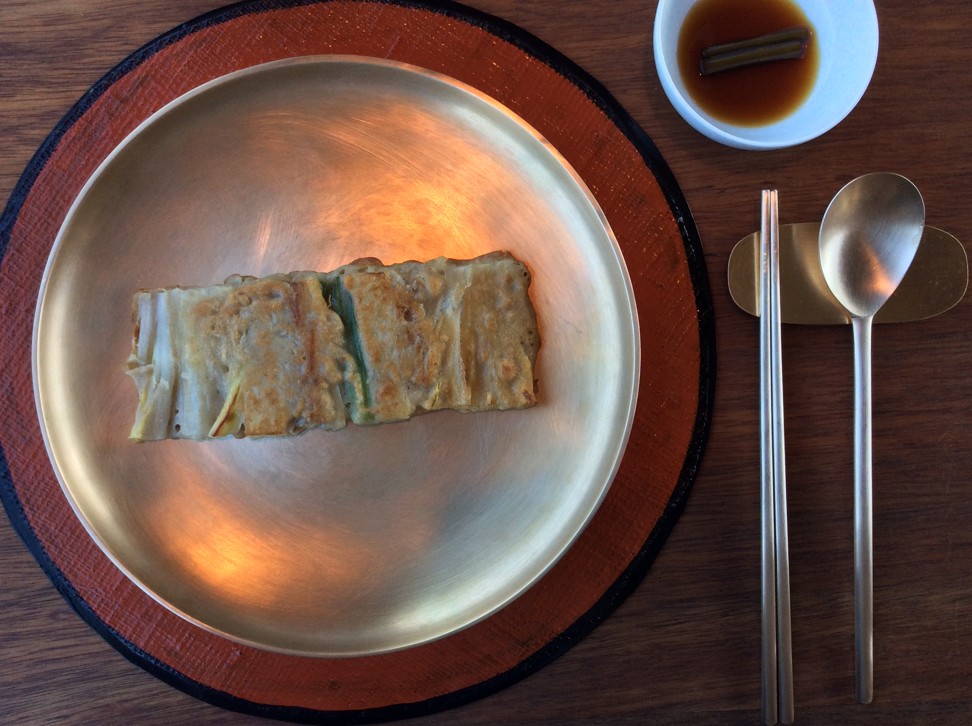 The spring onion, radish, pork and cabbage jeon look like the pancakes served at other Korean restaurants; but they taste different, because the batter is made with buckwheat flour.
Hansikgonggan, 4/F Arario Space, 83 Yokgok-ro, Jongno-gu, tel: +82 2 747 8104, facebook.com/hansikgonggan