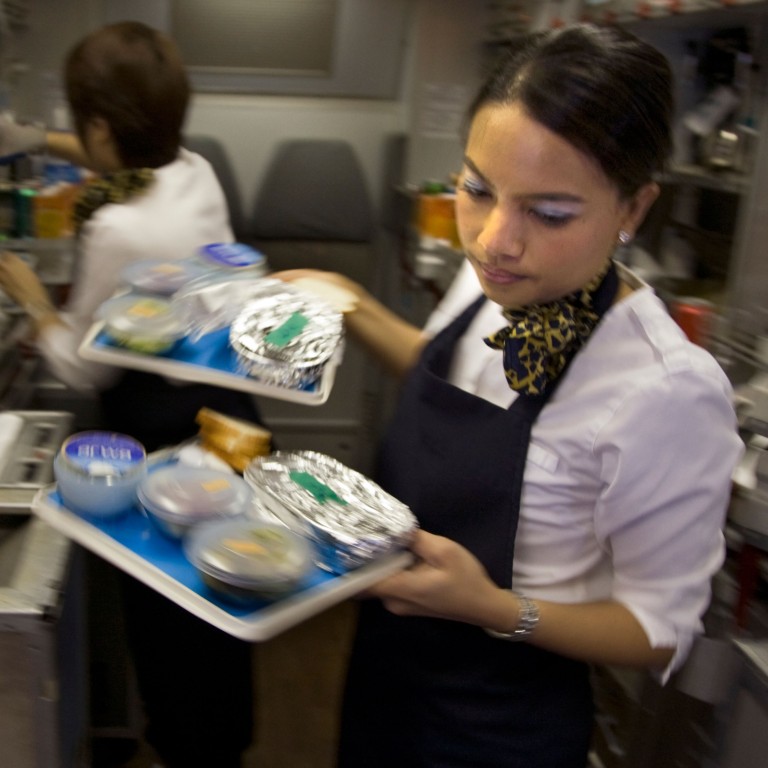 Airline meals: eight of the best and three of the worst, according to a very frequent flyer
After almost 600 flights through 147 airports in 50 countries, airline reviewer Nik Loukas has sampled the highs and lows of in-flight catering
From Air India to EVA Air and Japan Airlines, he lists his favourite and least favourite breakfasts, lunches and dinners
I'm sitting in economy class on an Air France flight from Paris to Singapore and eating a meal that doesn't look like it belongs here. Even the woman sitting next to me can't believe her eyes when she looks at what the cabin crew have delivered.
It's a meal that has been created by the famed Maison Lenôtre for Air France passengers in premium economy and economy class. A meal concept that allows passengers to "pimp" our meals and have our own premium gastronomic meal experience – even as you're packed in at the back of the plane.
The highlights of the meal were salmon panna cotta, Viennese chicken with piquillo chilli peppers, and a Maison Lenôtre pastry, chocolate hazelnut layered slice. Since 2012 I've been travelling around the globe to review airline food. Yes, I'm the guy sitting by the window trying to get the right shot to post it to my @inflightfeed Instagram page.
I've taken 592 flights, travelled through 147 airports in more than 50 countries and travelled just over 800,000 miles to review airlines for my website, In-flight Feed (inflightfeed.com). I've experienced some fantastic in-flight meals, and some downright horrid meals.
Here are my best and worst experiences.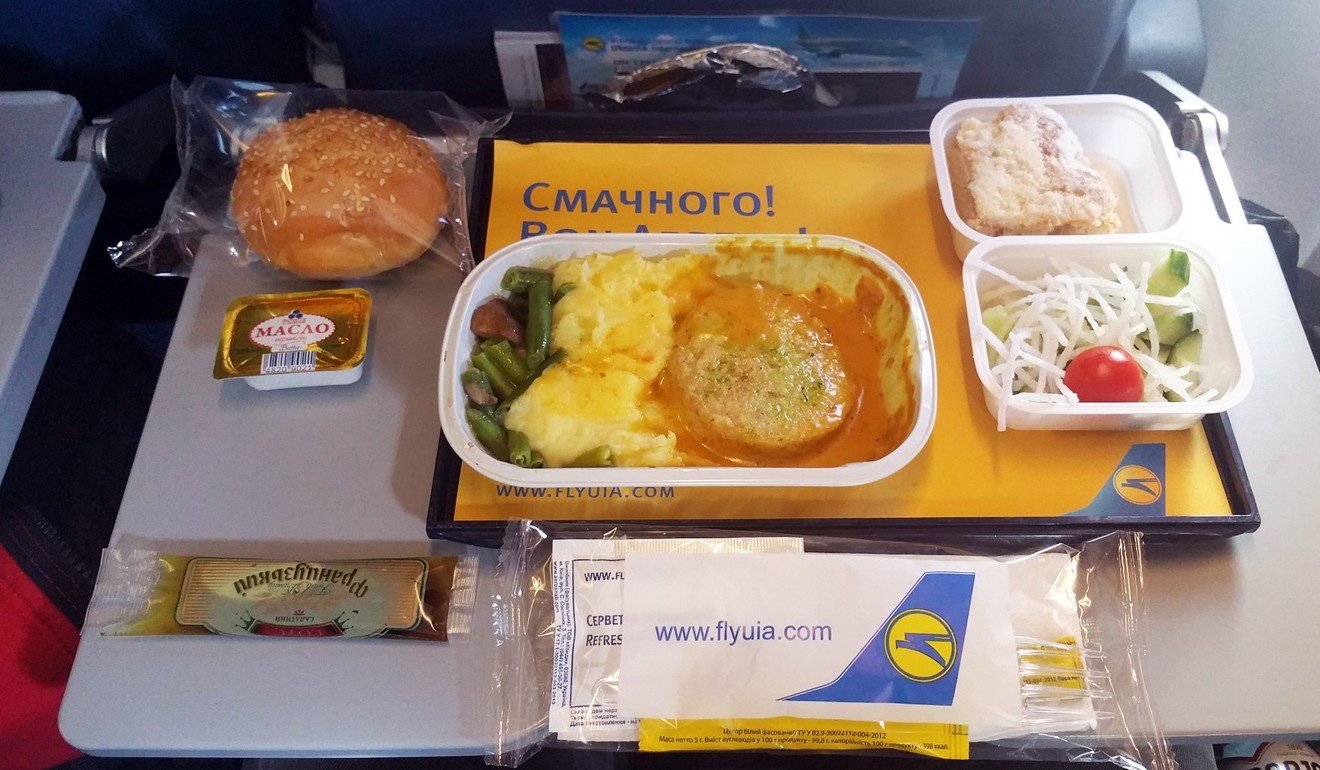 Ukraine International Airlines
On a flight from Amsterdam to Kiev, a rather sad-looking chicken burger swimming in a light brown sauce with mashed potatoes and veggies was served. I wasn't keen to explore this dish too much, it wasn't appetising at all and looked terrible, the worst part is I paid €9 (US$10) for it!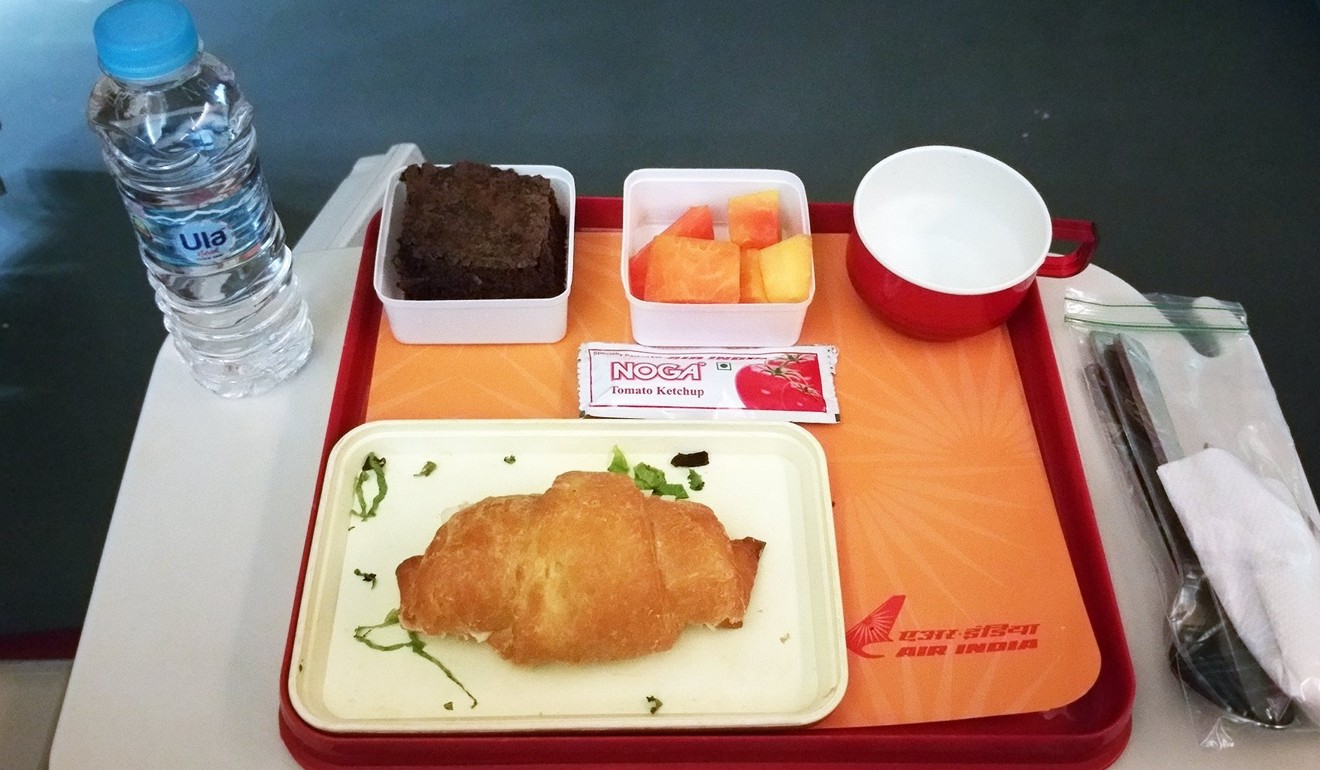 Air India
Flying from Delhi to Paris, for breakfast I was served a croissant on a tray with a small piece of chocolate cake and some cut fruit. The hardest croissant I've ever had in the air. Who serves this sort of breakfast anyway? Am I greedy? The crew were just horrible too.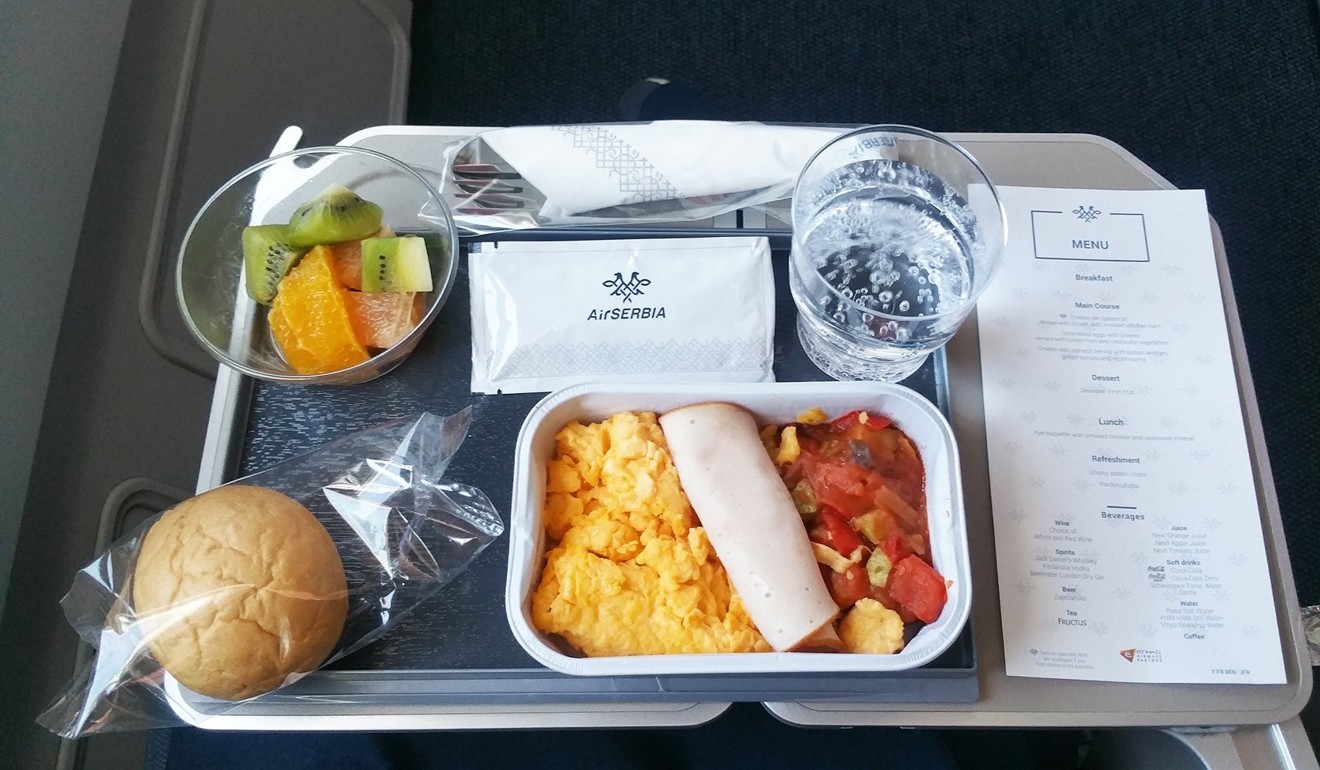 Air Serbia
Another shockingly bad breakfast on the Belgrade to New York flight in economy class. Scrambled eggs with cheese served with turkey ham and ratatouille vegetables. The eggs were overcooked, and the only decent thing about this meal was the fruit, I couldn't wait to get off the plane to eat.
But all is not lost – for every lousy airline meal that I have had, there are plenty of other airlines who try to feed you well. Here are some of my favourite airline meals: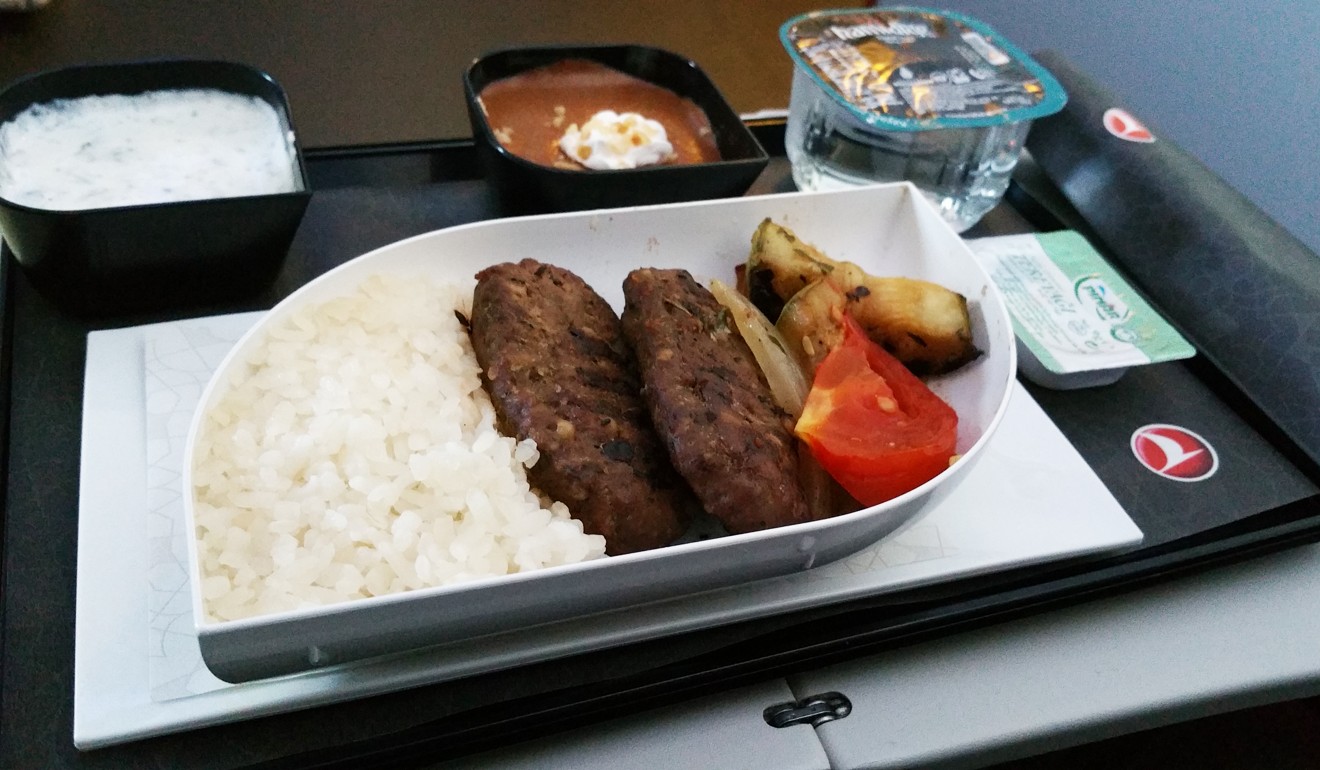 Turkish Airlines
Hands down the tastiest meals you'll ever have in economy class. They never disappoint, and if you have a chance to fly with them in business class, you are in for a gastronomic treat. Most memorable dish on Turkish Airlines was on a flight from Istanbul to Jeddah, I opted for the Turkish kofta with grilled vegetables, and it was delicious. Tip: ask for the home-made lemonade!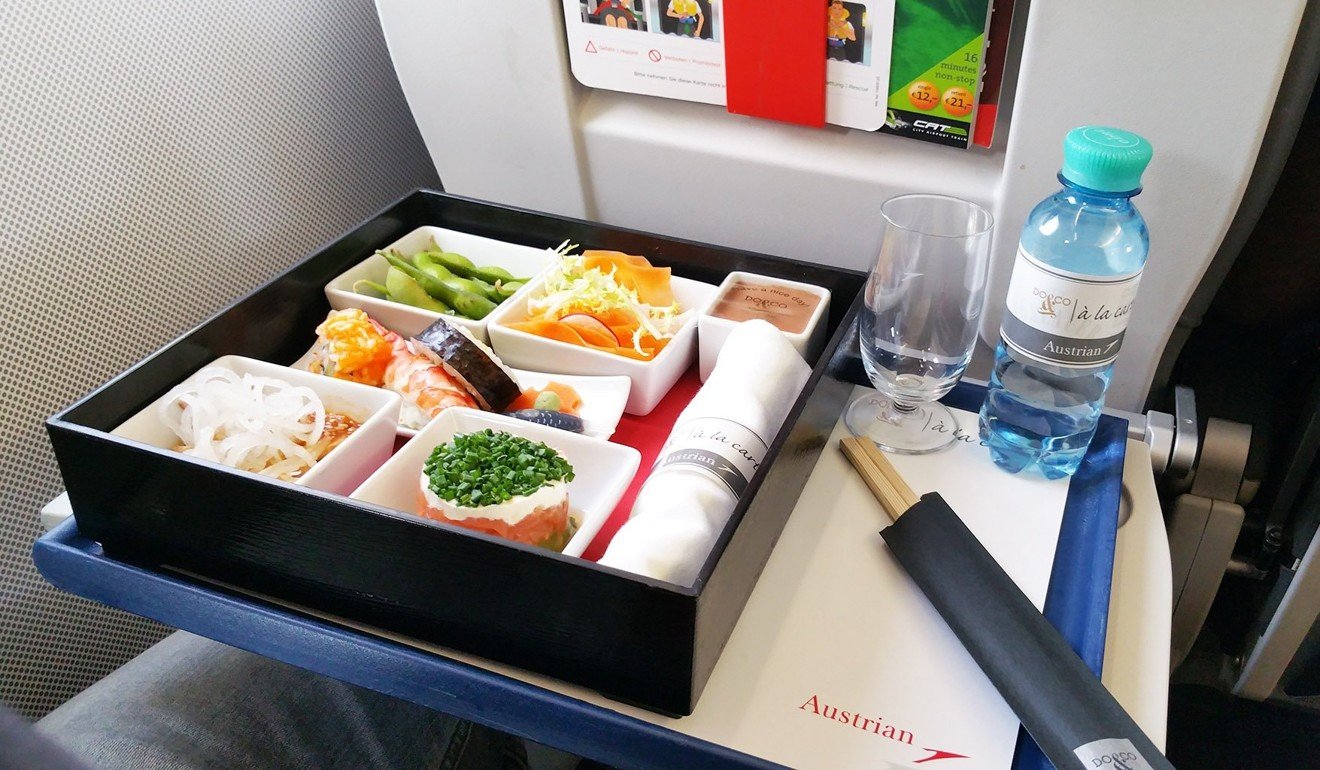 Austrian Airlines
Austrian work with one of my favourite in-flight caterers, Do&Co, which practically guarantees a great meal. You can also pimp your economy class meal on select Austrian Airlines flights. I'll never forget this fantastic Japanese bento box – sushi, wild salmon avocado tartare, duck breast, chocolate mousse – that I devoured on a flight between Frankfurt and Vienna. I paid €15 to pre-order this restaurant-quality meal, and will happily order it again on future flights.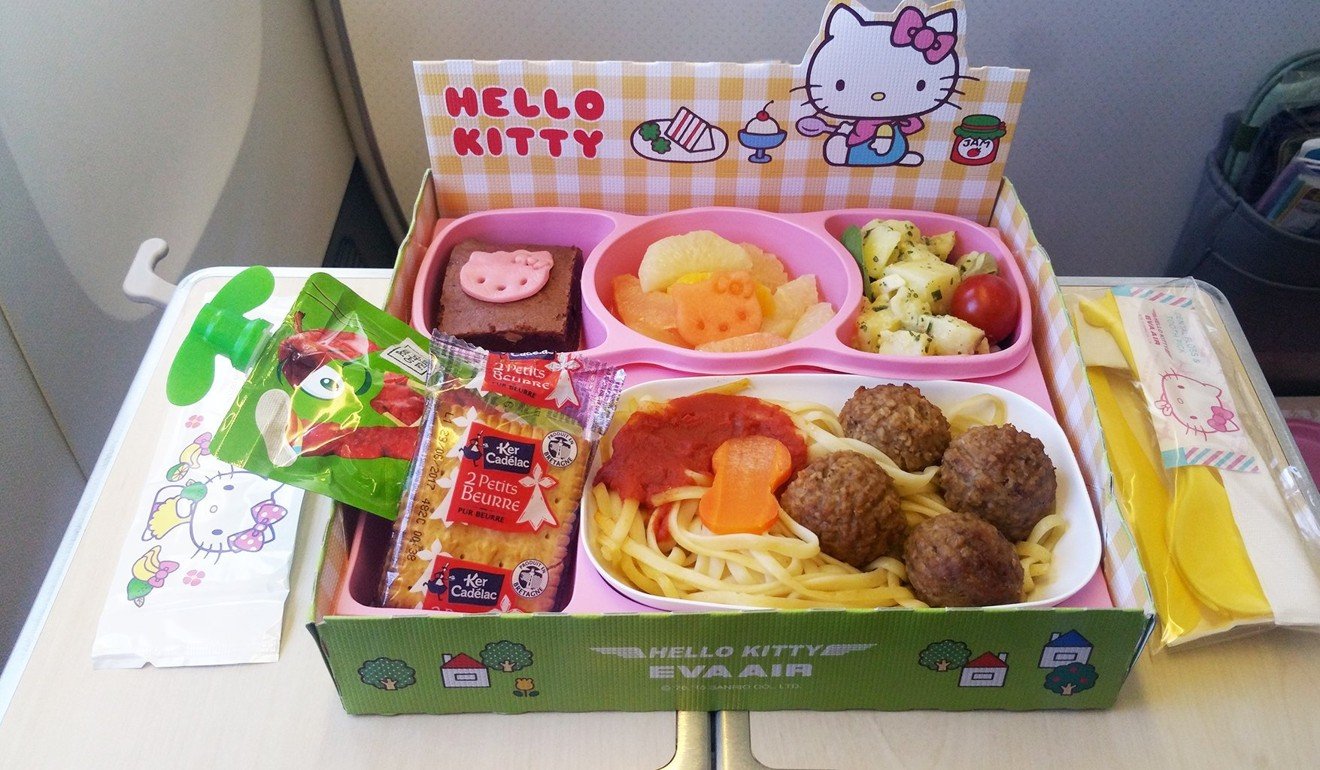 EVA Air
Have you heard of the Hello Kitty Jet? Well, I flew from Paris to Taipei to experience the Hello Kitty kid's meal on Eva Air. It's the cutest airline meal I have experienced in-flight. I remember the cabin crew looking somewhat confused as they delivered one to a grown man, and I received some strange looks from other passengers, too. But it's all for research. This meal will undoubtedly keep your kids entertained, and the entire meal was tasty. I particularly liked the spaghetti with meatballs, and the Hello Kitty chocolate cake was delicious.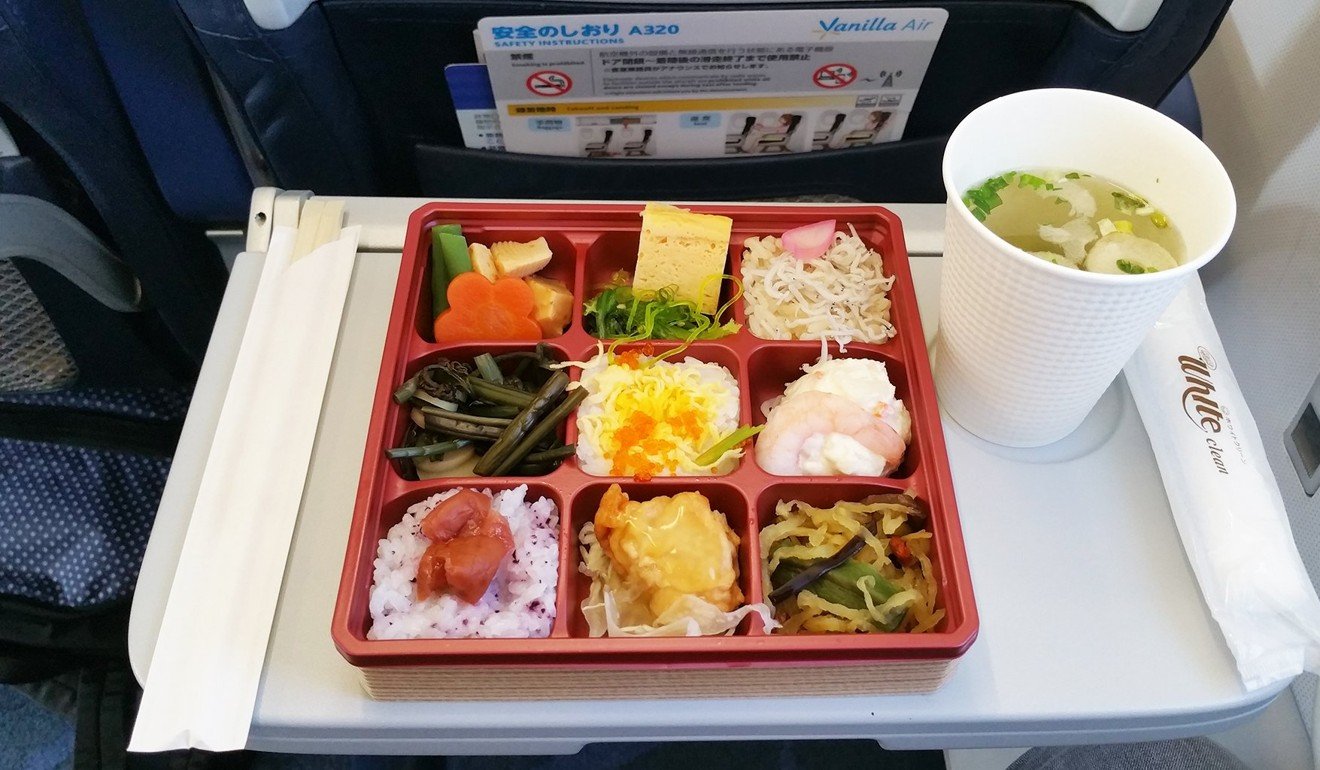 Vanilla Air
I love it how Asian-based airlines focus so much on the food experience (maybe I am generalising here), but this bento box that I ordered on a flight from Taipei to Tokyo was delicious. It cost me €8 and was well worth it.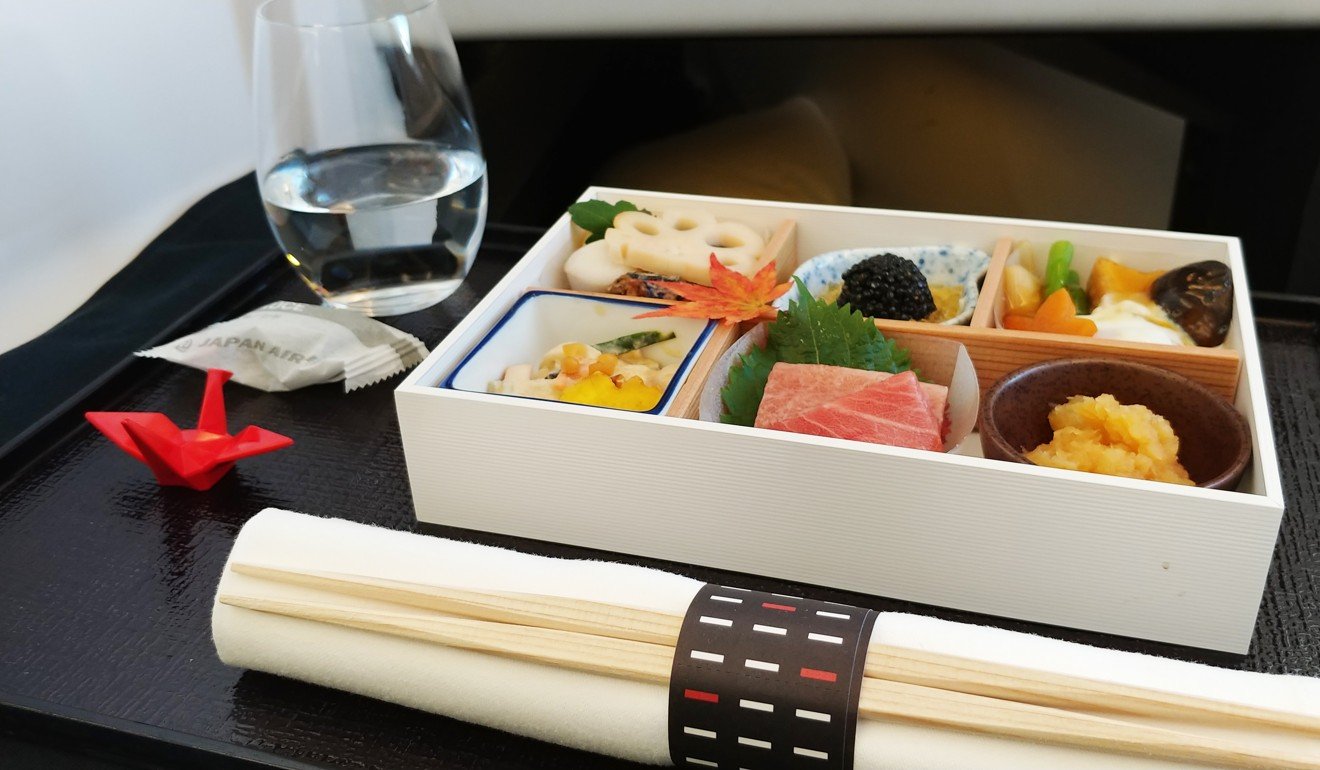 Japan Airlines
Another Japanese carrier that I'm a big fan of is Japan Airlines and their meals in economy and business class. On a recent flight from Tokyo to Jakarta, I experienced the lunch service in business class. JAL served an amazing bento box of vegetables in sesame cream, tuna sashimi, cauliflower purée, bonito broth jelly with caviar, plus so much more. Coupled with fantastic and genuine Japanese in-flight service, I will always remember this flight.
Aegean Airlines
I fly quite regularly to Greece, and my airline of choice is always Aegean Airlines. They are great ambassadors for Greece and always showcase the best of the country in-flight. On a recent trip from Athens to Madrid in business class, I experienced the fluffiest pancakes and the most delicious breakfast I've had on a plane. The pancakes were served with anthotyros cheese and caramelised strawberries.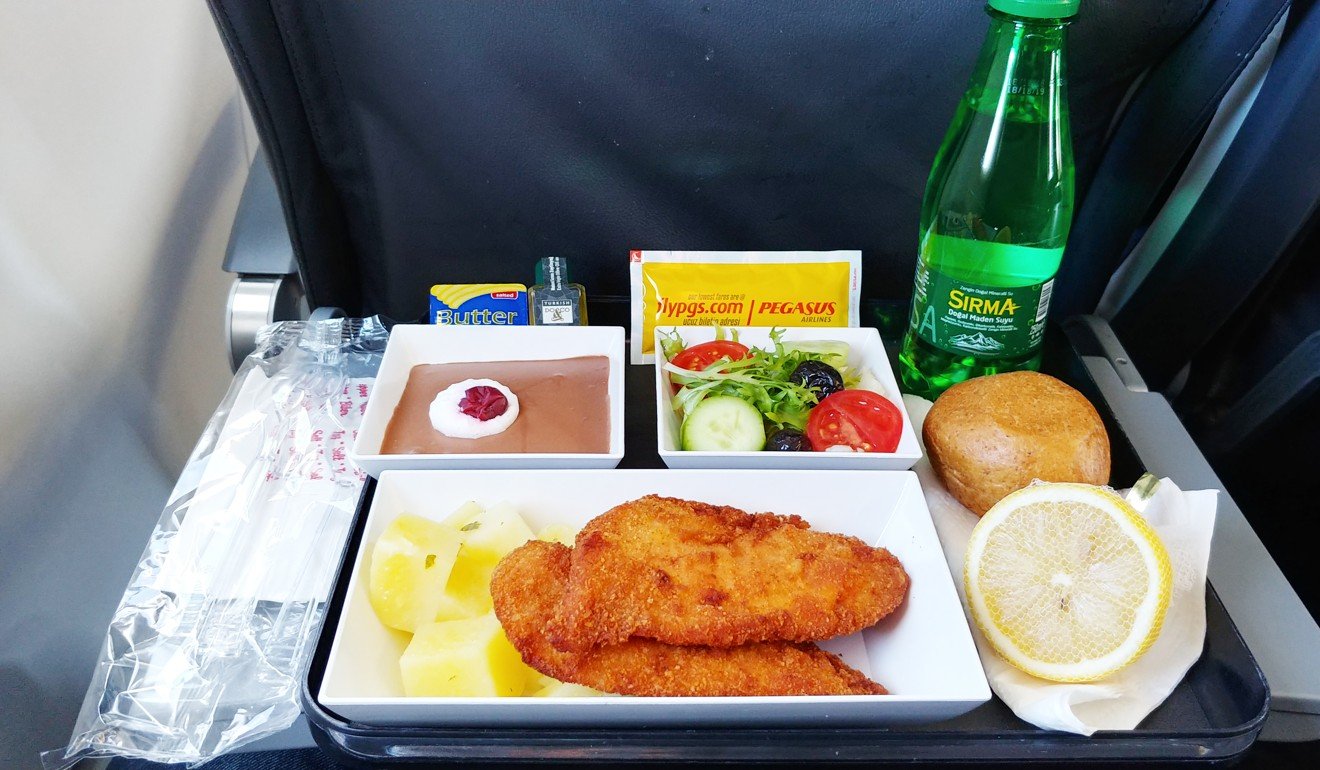 Pegasus Airlines
Low-cost Turkish-based airline Pegasus offers more than 26 different airline meals that you can pre-order and pay for when booking your ticket. Flying low-cost never tasted so good, and on this recent flight from Zurich to Istanbul, I ordered this €11 meal, which is terrific value. A delicious chicken schnitzel with potatoes, a Mediterranean salad and a very moreish chocolate mousse. They even offer a sushi assortment on flights from Istanbul!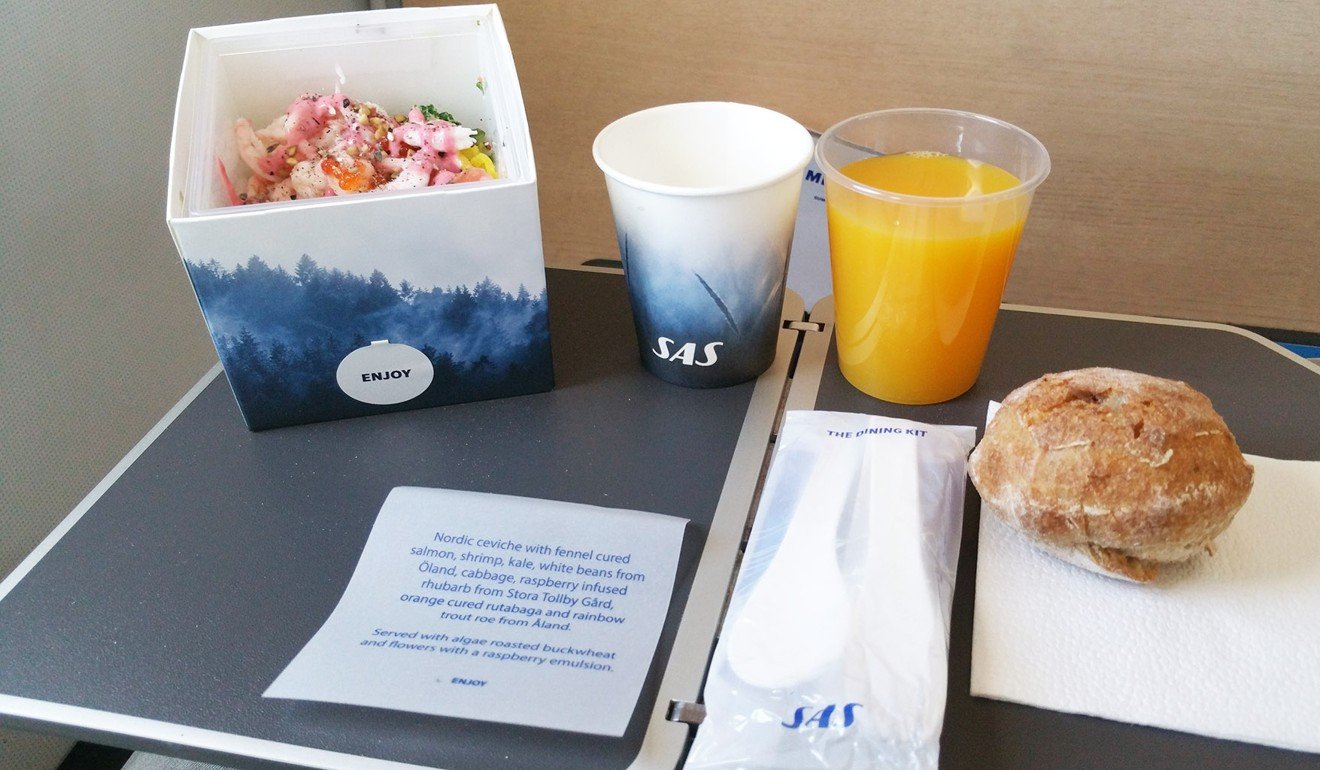 SAS Scandinavian Airlines
Scandinavian Airlines is another one of my favourites; their meals are creative and inspired by Scandinavia. On a flight from Zurich to Stockholm, I bought a seafood salad that's served in the airline's famed cube packaging. The seafood is sustainable, and is served alongside kale, white beans plus rhubarb, cabbage and rainbow trout roe.
You even get to play with your food a little by adding condiments like algae-roasted buckwheat and flowers with a raspberry emulsion. One of the most creative in-flight meals, and it's always fun to play with your food a little in-flight – it makes the time fly by.
Airlines want to impress you, and food is one of the ways to do so. Take for example British Airways, which recently announced a multimillion-pound investment across all its cabins. Passengers travelling in economy and premium economy class can expect new menus and creative new dishes with more quality and choice. Air France has teamed up with gourmet food company Fauchon to offer a new gourmet upgrade meal for economy class passengers.
You can guess which airlines are next on my list.
Loukas has been documenting his in-flight meal experiences since 2012 on his website, inflightfeed.com, and Instagram, inflightfeed, for which he has more than 26,000 followers. He travels regularly to destinations to not only explore the cities, but also to find out more about the local airline.  
This article appeared in the South China Morning Post print edition as: T he f a re up t h e re