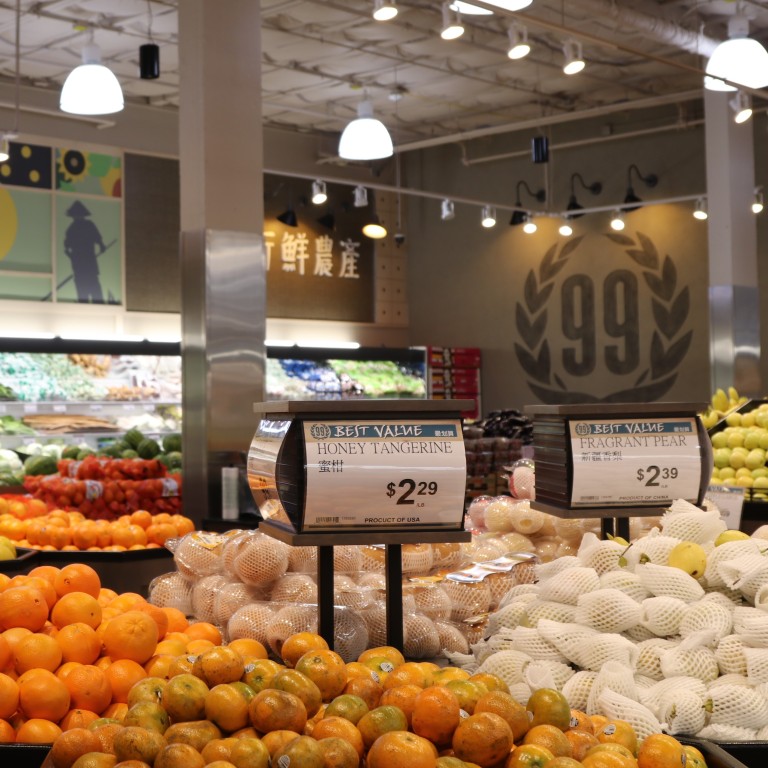 The story of 99 Ranch Market, largest Asian supermarket chain in US
Since its first store opened in 1984 in Westminster, California, 99 Ranch Market has become ubiquitous in America's largest Asian communities
Founder Roger Chen, then a recent arrival from Taiwan, wanted the familiar sounds, smells and food from home in an American grocery environment
Shoppers in the United States are spoiled for choice when it comes to grocery options. Massive supermarkets, discount outlets, mom and pop stores, high-end "yuppy marts" and ethnic markets of all stripes proliferate in even the smallest towns.
But for many of the country's 21 million Asian-Americans, grocery shopping has always meant one thing: a trip to 99 Ranch Market.
The grocery store chain is ubiquitous in America's largest Asian communities. Other markets tend to cater to the needs of niche Asian communities, with smaller stores selling South Asian, Southeast Asian and Japanese goods, for example. But only 99 Ranch and its sole competitor – the Korean-American H Mart – serve the needs of the diverse breadth of the Asian-American community.
99 Ranch is the largest Asian supermarket chain in the US and its customer base continues to grow. But it was not always this way.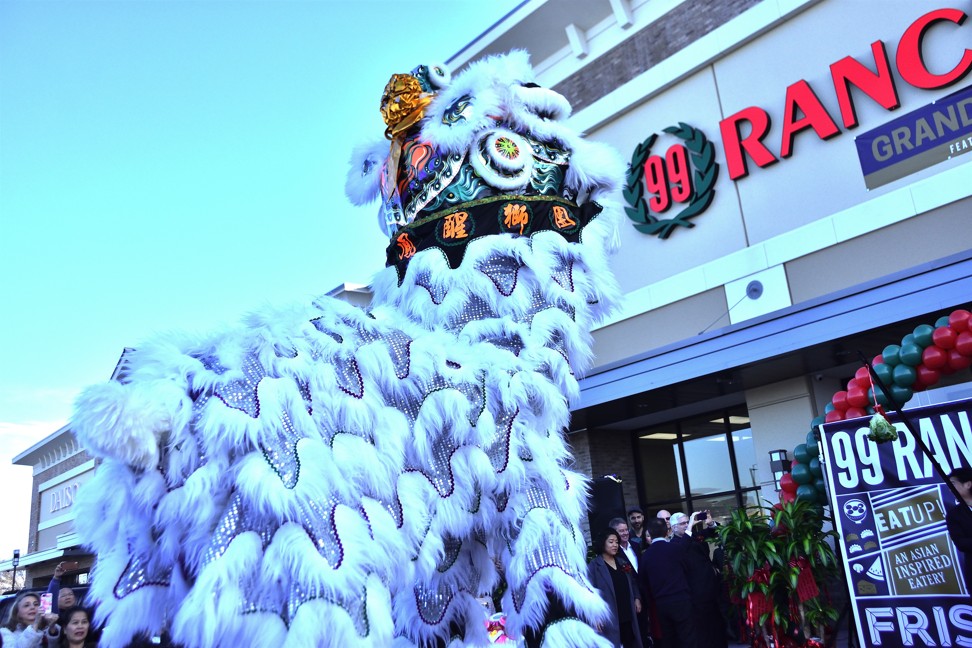 The story of 99 Ranch Market begins in 1984, in Westminster, California, outside Los Angeles. Then, as now, Westminster was best known for its large Vietnamese population. Nevertheless Roger Chen, a recent arrival from Taiwan, decided to open his first market there. (Originally it was called 99 Price Market, a name which later changed to what is known today.)
"He missed his hometown – the familiar sounds, the smells and the food," says Alice Chen, CEO of 99 Ranch Market and the founder's daughter. "He wondered why he couldn't shop for those foods and brands that were familiar from home here, in a grocery environment similar to his local American supermarket."
Alice Chen says that from the very beginning her father was first and foremost a businessman. "He saw a need, identified a gap, and thought to fill it."
Thanks to an exploding Asian population in California, the expansion of 99 Ranch Market across the state was rapid. Then in 1998, Chen opened his first store outside California, in Seattle, Washington. Today there are 52 stores in seven states and the future for 99 Ranch Market looks bright.
The US Census Bureau put the Asian-American population at more than 21 million in 2016, a significant increase from the estimate of just 3.5 million in 1980 – four years before Chen opened his first outlet.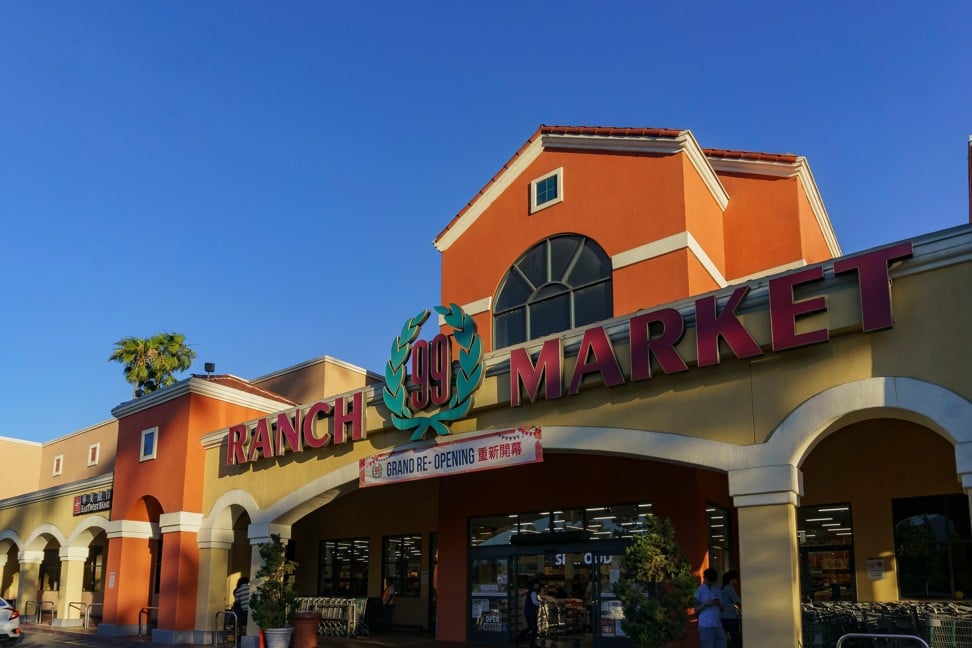 The number of arrivals from Asia continues to rise, and they all come hungry for the tastes of home.
The company is still in the hands of the Chen family, including Alice Chen and her brother, Jonson Chen. Like his father, Jonson is a businessman. He has made it his mission to modernise the company from top to bottom, and thanks to his degree from Wharton Business School, is keeping his family business growing and competitive.
"After school I started in Northern California, getting to know the family business, working through all the levels there," he recalls. "My father wanted me to know all the various departments. I even worked at the markets stocking shelves during the summer when I was in high school. When I started in the early 2000s, a lot of the technologies in retail were changing."
The first step he took was to computerise the operations, moving the whole system onto what was then frontline technology: Windows Vista. These days, 99 Ranch is a cutting-edge retailer, offering online shopping and hosting a virtual community meeting place for sharing recipes, advertising the store's regular customer contests, and posting about sales and special offers nationwide.
The challenges of running the 99 Ranch network, and keeping it stocked with the widest range of goods possible, has been a monumental undertaking. Customers choose the stores because they are looking for ingredients they can't find anywhere else. They are a growing and increasingly diverse bunch from many backgrounds and with vastly different food and grocery traditions. Many recent immigrants are familiar with products from their home countries and unwilling to compromise when it comes to authenticity.
"We're a pan-Asian grocer. We're not just for a specific Chinese customer base," Jonson Chen says. "Filipino, Thai, Vietnamese, people from all of Southeast Asia have found our market accessible, and that is why we're so unique."
Chen also has to take into consideration what he calls the "generation gap". While his father catered mostly to first-generation Asian-American immigrants, these days many younger shoppers at 99 Ranch have grown up in the US with a taste for Western food and ingredients, as well as the Asian fare their parents dished up. At 99 Ranch, think sauerkraut flavour instant noodles or wasabi flavour potato crackers.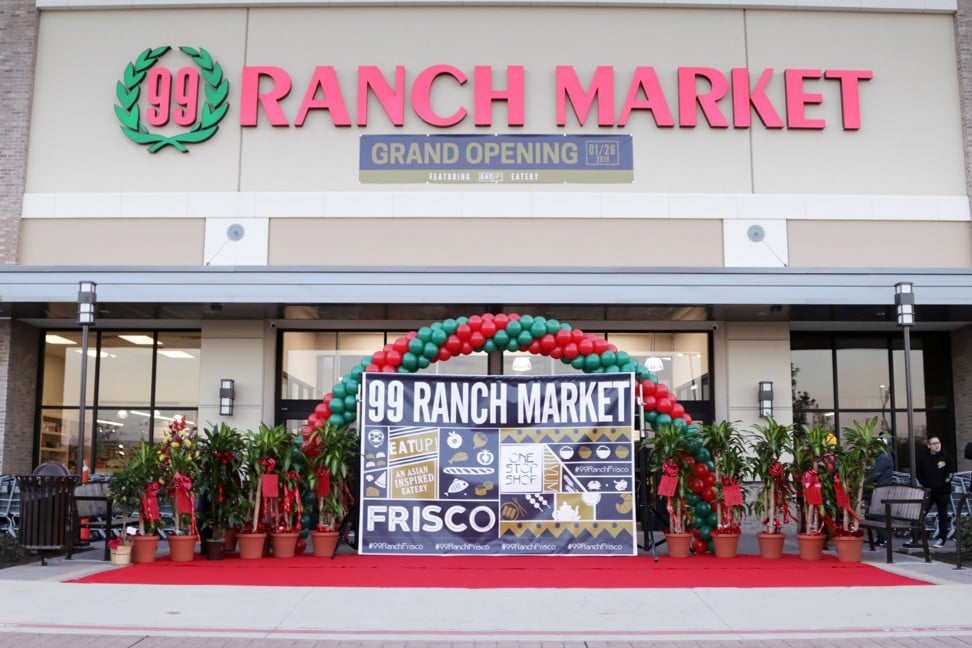 For the younger Chen, it is important that the brand remains flexible, serving customers' needs no matter how they may evolve.
"We've been doing a better job in terms of the cross-generational transition," he says. "It's not only good business practise, but an important way of setting 99 Ranch apart from the pack. A lot of our competition just focuses on the needs of that first generation."
Another challenge for 99 Ranch is the US government, he points out. The business, by necessity, deals with producers and brands from overseas. Ensuring that each product is compliant with the often opaque health and safety standards in the US is a job unto itself.
The company has dealt with these challenges by keeping as much of the operation as possible in-house. While customers may only see a market, behind the scenes is a network of farms, factories and production facilities stretching from China to the United States, all company-owned. With strict oversight, the management is able to ensure that even its production facilities in Asia adhere to the US Federal Drug Administration's labyrinthine regulations.
"We work with a variety of vendors big and small," Chen says. "We literally have the guys who produce fresh tofu and soy milk every day and deliver it in a minivan, all the way through [to] the big Japanese conglomerates."
Alice Chen explains how the founder came up with the unusual name. "For [my father], '99 Ranch Market' embodied the meanings of good fortune and freshness," she explains. "In Mandarin, '99' is a homophone for 'longevity and good fortune'."
To this day, the company's slogan is: "For 100, we try harder."
Additionally, the CEO says, the words "ranch" and "market" represented to her father a place where people go to buy the freshest produce and meat.
It is unlikely he realised how much confusion the name would cause. Not only does "ranch market" sound redundant to American ears, but the large 99 sign on the front of the stores would often lead passers-by to think it was a branch of a popular line of national discount stores, or 99 cent stores, which were often found in the same neighbourhood as the markets.
Today, 99 Ranch is more than just a grocery store. It has become a proud symbol of vibrant Asian-American communities. Foodies know that where there's a 99 Ranch, there are bound to be excellent Asian restaurants. Property agents have started looking for new 99 Ranch openings, knowing that a new market is often the first hint of interest from the rapidly expanding Asian-American population and a sure sign that home prices are about to jump.
"We have that chicken-and-the-egg effect," Jonson Chen says. "We build the community, or the community builds around us. As we establish these stores, we help to establish Asian-American communities around them."
99 Ranch Market has embraced its role in the community by giving back to local causes, but also by hosting cultural events, and freely sharing recipes with people to whom Asian ingredients might represent uncharted territory.
"We educate our communities about Asian foods through initiatives [such as] hosting complimentary cooking classes and partnering with local governments in educational store tours," Alice Chen says. "We give back to our communities through programmes that promote healthy living, hunger relief and environmental sustainability."
For many non-Asian-Americans, there is a very real possibility that their first experience with Asian culture was at a 99 Ranch Market. What better way to open people's hearts and minds to their new neighbours than through their food?