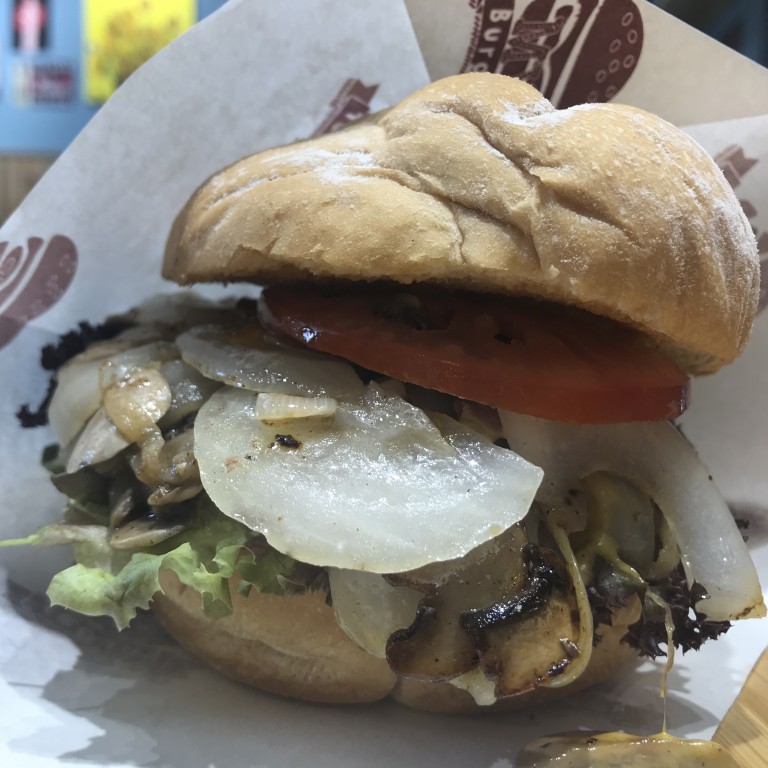 Juicy beef burgers for US$7 at My Burger, American fast food specialist in Quarry Bay
My Burger in Hong Kong serves reasonably priced burgers and other American fast food
Try the flavourful mushroom beef burger, but avoid the oily snack platter
As the name suggests, burgers are the speciality at My Burger in Hong Kong's Quarry Bay district, but the small restaurant does offer other types of (mostly) American fast food.
The interior is bright and colourful and the chairs are soft and comfortable. We visited My Burger late one afternoon, and only two other customers were inside.
We ordered the mushroom beef burger (HK$57). The patty, served on a whole grain bun, was dense, flavourful and juicy. It was topped with smooth and creamy melted Cheddar cheese, lettuce and slices of mushroom, tomato and onion.
During peak hours, you can upgrade the burgers to a set meal – with chips and a drink – for an additional HK$20, but as we were there in the afternoon the upgrade deal only cost us an extra HK$10.
The fries with the set (HK$35 if ordered separately) were crunchy and delicious.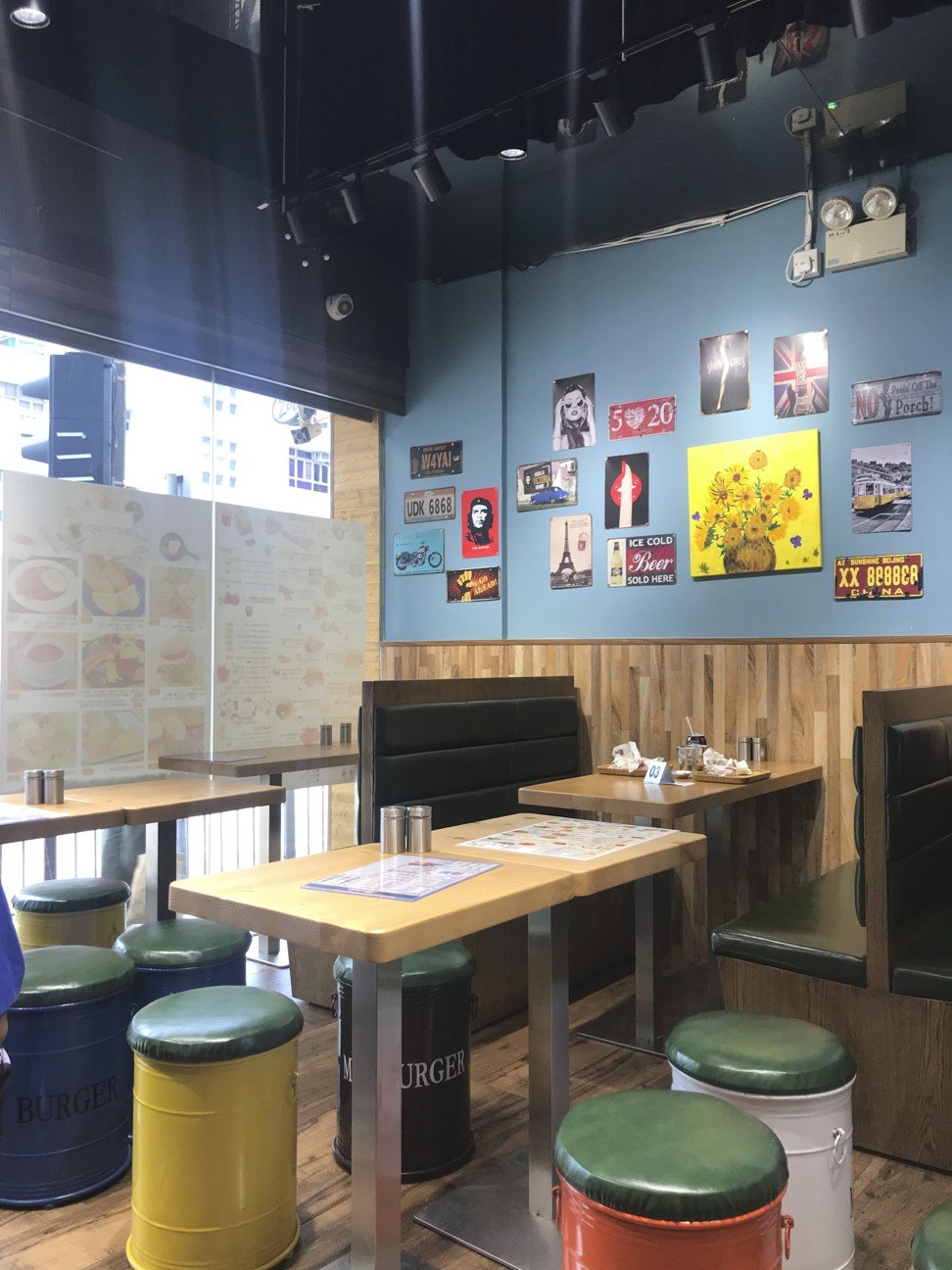 For our set drink, we ordered longan and red date herbal tea (HK$23 if order separately), which was disappointing. We expected a cup of tea with dried red dates and longan, which we could eat after sipping the drink, but it turned out to just be a tea bag.
For sides, we ordered the snack platter (HK$38) featuring three spring rolls, two pieces of Thai fish cake (tod mun pla) and potato wedges. They looked tempting, but were too oily and the plate they were served on was dusty.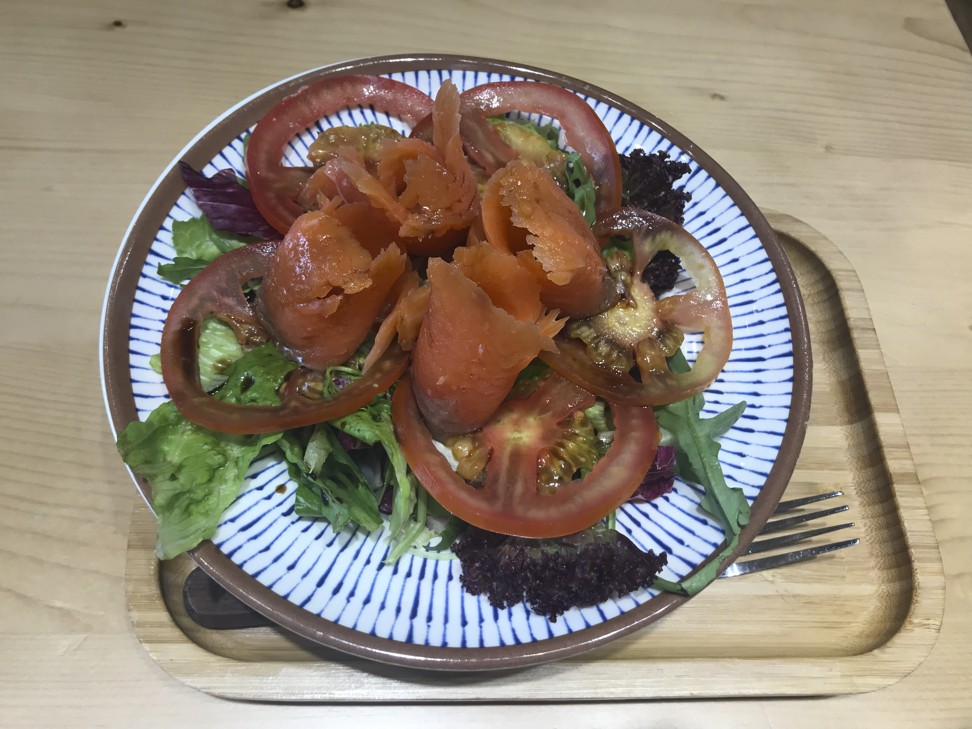 The restaurant had also run out of one of the three salads on offer, the poached egg salad with sesame (HK$38). Disappointed, we settled for the smoked salmon salad (HK$48), which sounded more tempting than the black vinegar crab stick salad.
The smoked salmon salad came with lots of vegetables, including chopped tomatoes, rocket, escarole and red leaf lettuce. The greens were not as crisp as they should have been and were dressed with too much black vinegar, making the salad far too sour.
The restaurant only accepts cash and Octopus card.
My Burger, Tor Po Mansion, 2 Hoi Tai Street, Quarry Bay, tel: 2565 5666. Open: 8am to 8pm
Other cheap eats in Hong Kong
This article appeared in the South China Morning Post print edition as: Juicy burgers hit the spot, but side dishes disappoint