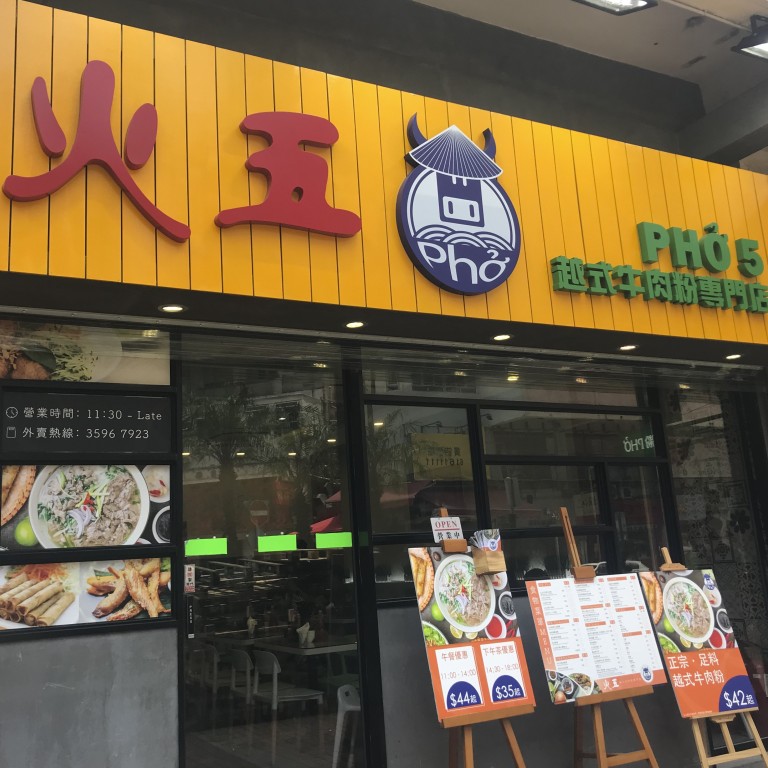 Review
Pho for under US$7 at Hong Kong Vietnamese restaurant Pho 5 in Prince Edward well worth the trip
Coming with medium-raw sliced beef, beef brisket, beef balls and Vietnamese sausages, Pho 5's signature pho was the stand-out of the meal
The main dishes give you the option of choosing a larger portion of rice or noodles, at no extra charge, which is great for those with larger appetites
Tucked away on a remote lane in Prince Edward in Hong Kong's Kowloon district, Pho 5 serves pho and a wide variety of other Vietnamese dishes including rice, noodles, salads, snacks and drinks.
It's a small, casual spot with bright lighting and a large sign proclaiming "I Love Pho". Condiments – a bottle of fish sauce, jars of chilli, chilli paste and various other seasonings – are on each table, and if you want water, you go up and get it yourself.
The main dishes give you the option of choosing a larger portion of rice or noodles, at no extra charge, which is great for those with larger appetites.
As it is, though, we couldn't even finish a normal order of lemongrass grilled pork with cold vermicelli (HK$42), because the portion was so generous. The pork neck was well grilled and juicy, and had good texture, but could have used more lemongrass and herbs. We were able to add flavour to the noodles by drizzling over a good amount of the zesty Vietnamese fish sauce.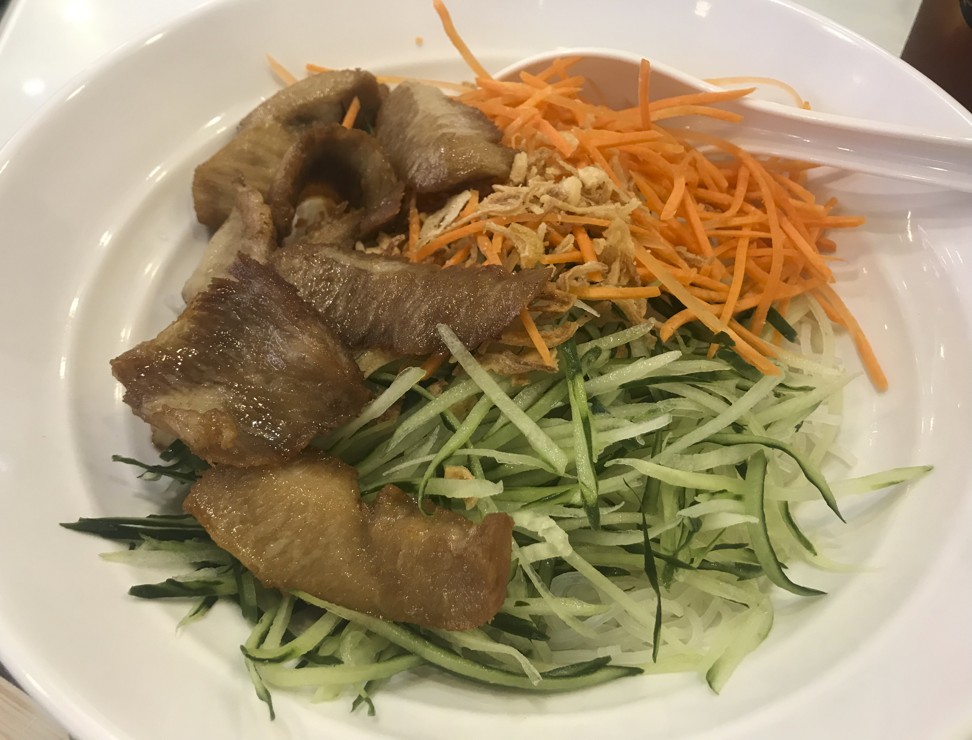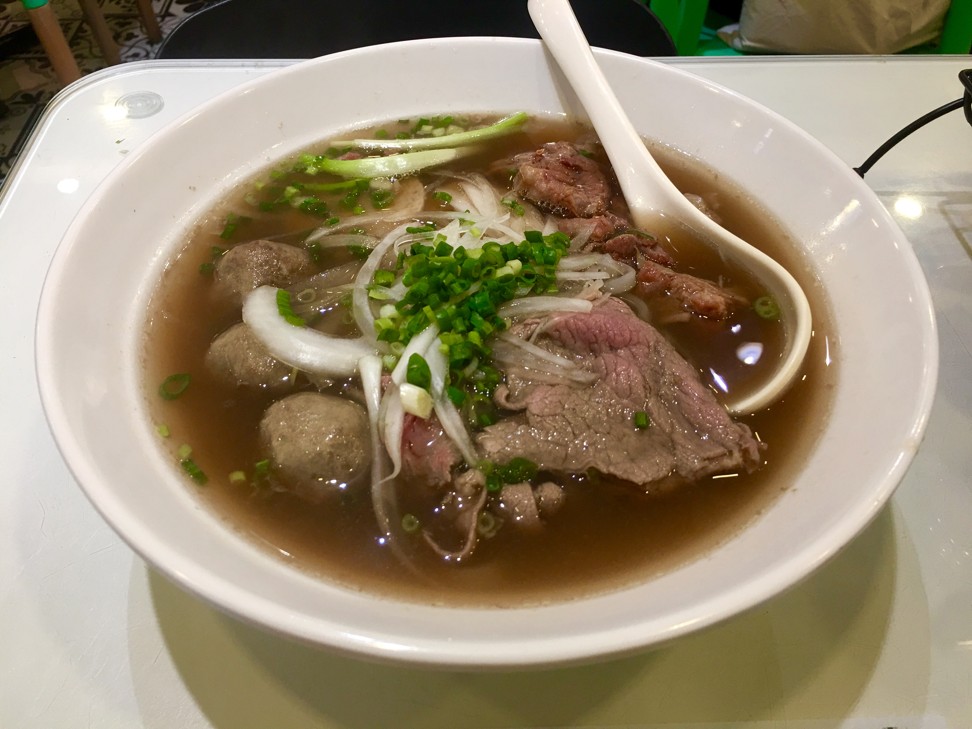 The restaurant's signature pho (HK$52) comes with sliced beef cooked medium raw, beef brisket, beef balls and Vietnamese sausages.
We particularly liked the fleshy red beef slices; lightly boiled, they were tender and tasted fresh while being a little bit sweet. The well-cooked brisket was succulent and chewy, while the beef balls and Vietnamese sausages were just average.
The silky flat rice noodles (pho) soaked up the broth, which was neither too thick nor too light. The whole dish tasted delicious when garnished with shredded onions and chopped spring onions, but if you feel it is a bit light, the home-made satay sauce is a good way to give it a bit more flavour.
Moving on to snacks, we chose the lemongrass chicken wings (HK$22 for four). They were crisp but slightly oily, and had tender, moist meat. We balanced the oiliness by adding a squeeze of lemon juice.
Iced lemon tea (HK$16, HK$8 in a set) was well balanced with a good dose of acidity that didn't overwhelm the tea flavour. You can ask for different levels of sweetness, and the request for less sugar made it just right.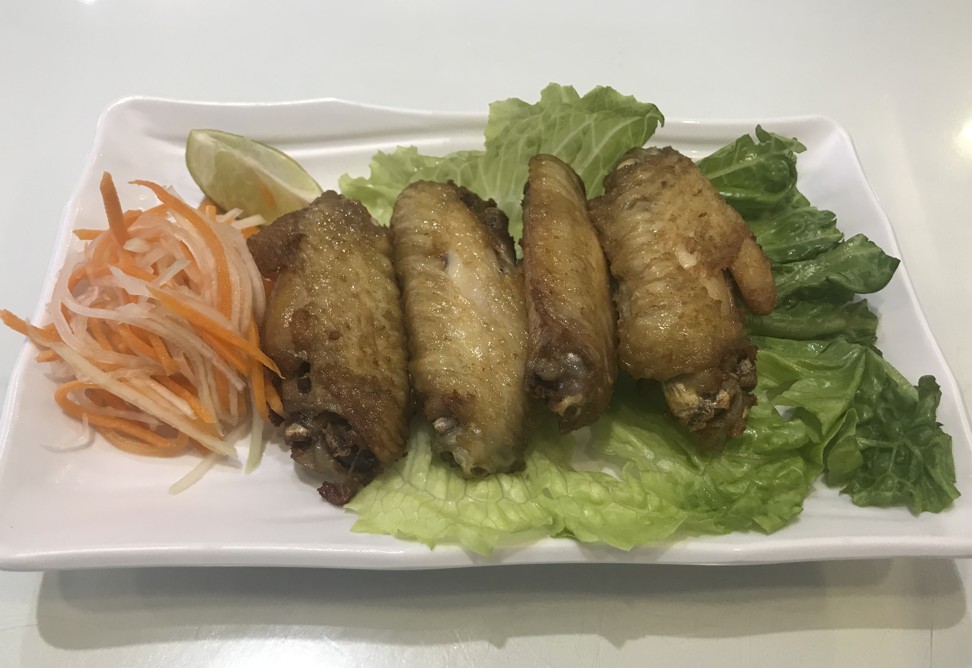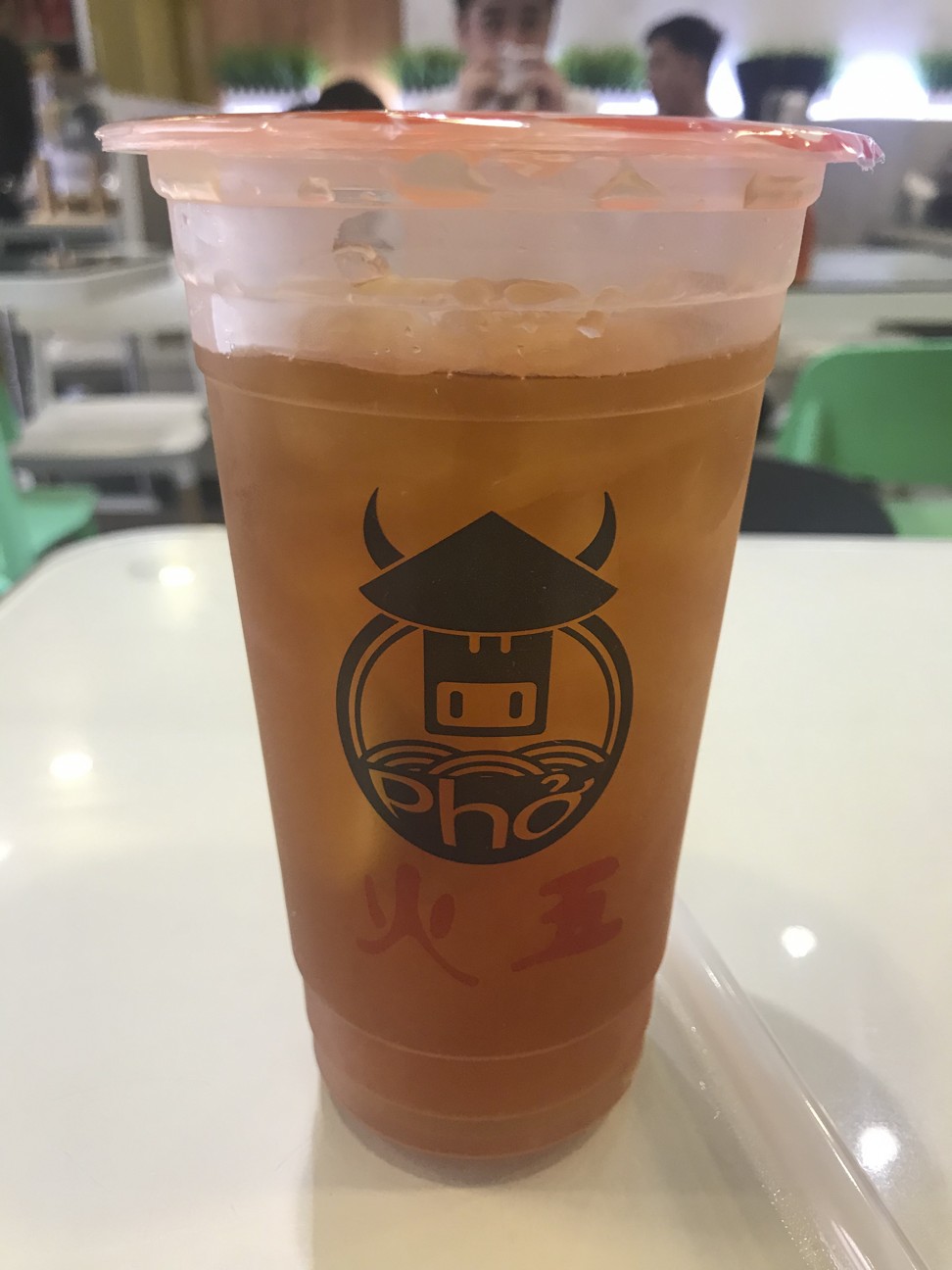 If you go at off-peak hours, prices are even more reasonable: from 2.30pm to 6pm, the afternoon tea sets of one main dish plus a drink cost from HK$35 to HK$40.
Pho 5, 14 Boundary Street, Prince Edward, tel: 3596 7923. Open: 11.30am to 9.45pm (last orders). Cash only.
This article appeared in the South China Morning Post print edition as: Tiny Vietnamese venue is well worth discovering