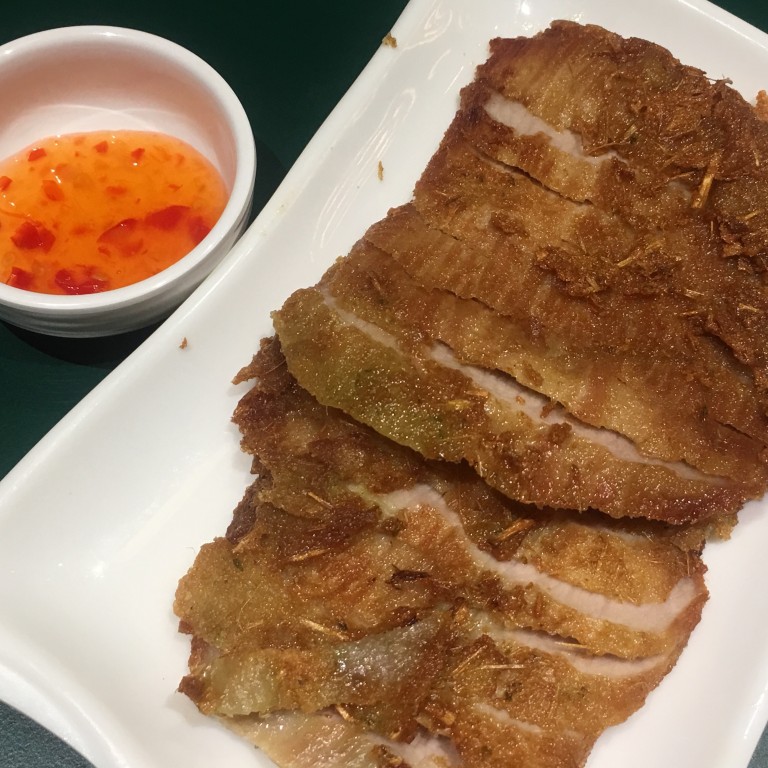 Bargain lunch sets of regional Chinese favourites in Hong Kong at Gold Mui Kee, new in Causeway Bay
Sleek restaurant offers various homestyle Chinese dishes and food from around the world
Try the fish-fragrant eggplant and braised minced pork with rice for US$5 and the Thai-style roast pork for US$6
Gold Mui Kee is a sleek new restaurant in Hong Kong, offering various types of homestyle Chinese dishes and other cuisines. We visited the Causeway Bay restaurant, inside the Tower 535 Building, at lunchtime and there were plenty of tables available.
Bowls of the free daily soup, made from night-blooming cereus, corn and pork ribs, arrived before we even ordered.
From the extensive list of Chinese and Western lunch specials, we ordered the fish-fragrant eggplant and braised minced pork with rice. We didn't expect it to be so delicious. A speciality of Sichuan cuisine, this dish, when done well, is a balanced mix of salty, sweet, sour and spicy flavours.
Despite its name, it's made without fish or fish sauce. The appealing flavour comes from spicy garlic sauce mixed with lots of minced ginger and spring onions. The spongy texture of the eggplant means it can absorb the thick sauce with its rich, meaty flavour. Priced at HK$45, it's a lunchtime (11am-5pm) bargain.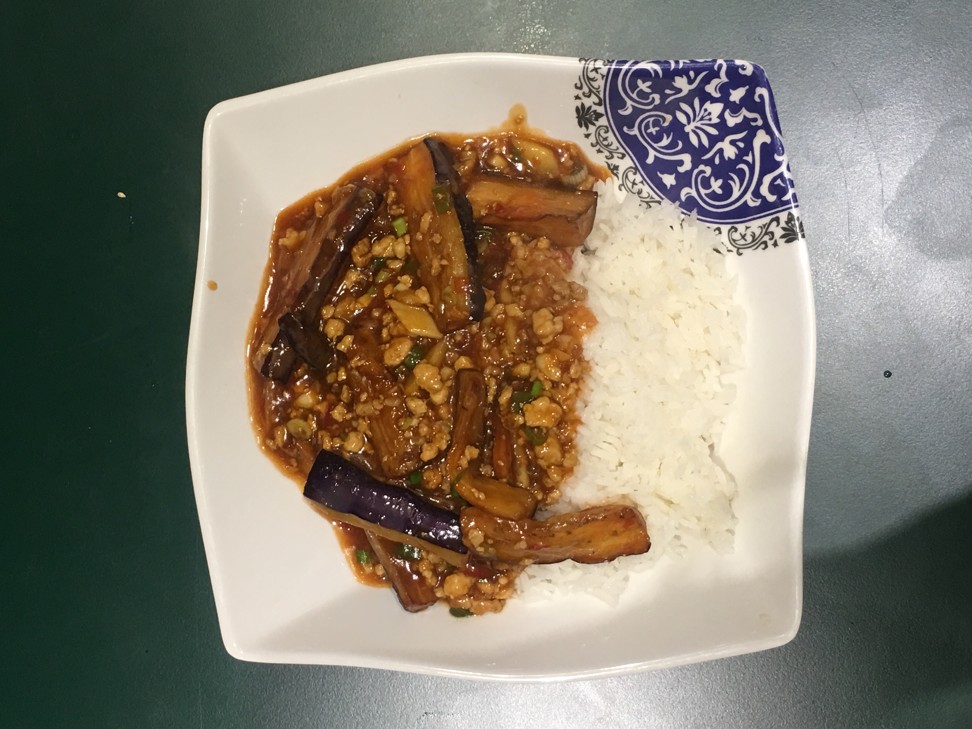 Another winner was the stir-fried pork ribs with pineapple (HK$72) – its sweet and sour smell instantly fuelled our appetites. Coated with starch before being fried, the ribs were crisp and tender. The ribs were cooked with onion and red and green peppers, and our only criticism was that the pineapple pieces were slightly sour.
We were also very satisfied with the Thai-style roast pork (HK$52). The pork cheek, cut into slices, was of very good quality. It was roasted just enough so the outside was crisp and golden, while the meat inside was tender and smooth. A sour, sweet and slightly spicy Thai sauce was served as a dip to complement the pork.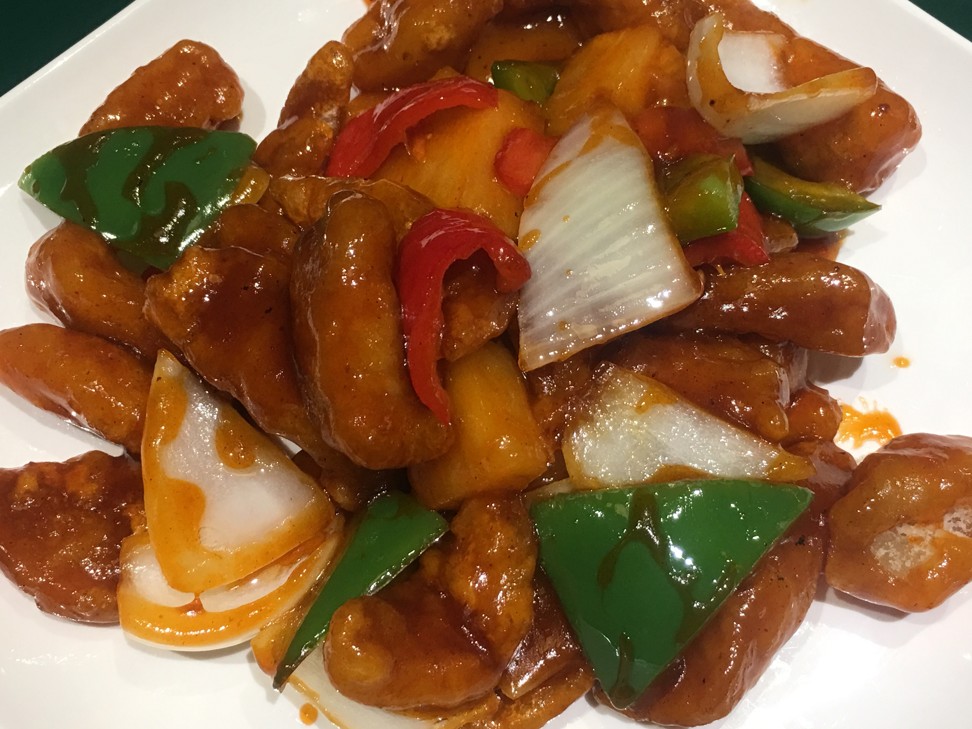 The lunch specials were served with a bowl of soup and a soft drink, with prices ranging from HK$44 to HK$55. Customers need to pay an extra HK$3 for hot drinks, or an extra HK$6 for other cold drinks.
The almond milk we tried was disappointing as we couldn't detect any almond flavour. The Ovaltine with ice was fairly good with rich cocoa flavours.
All the dishes we tried were delicious and served in large portions. We will definitely be back to try more.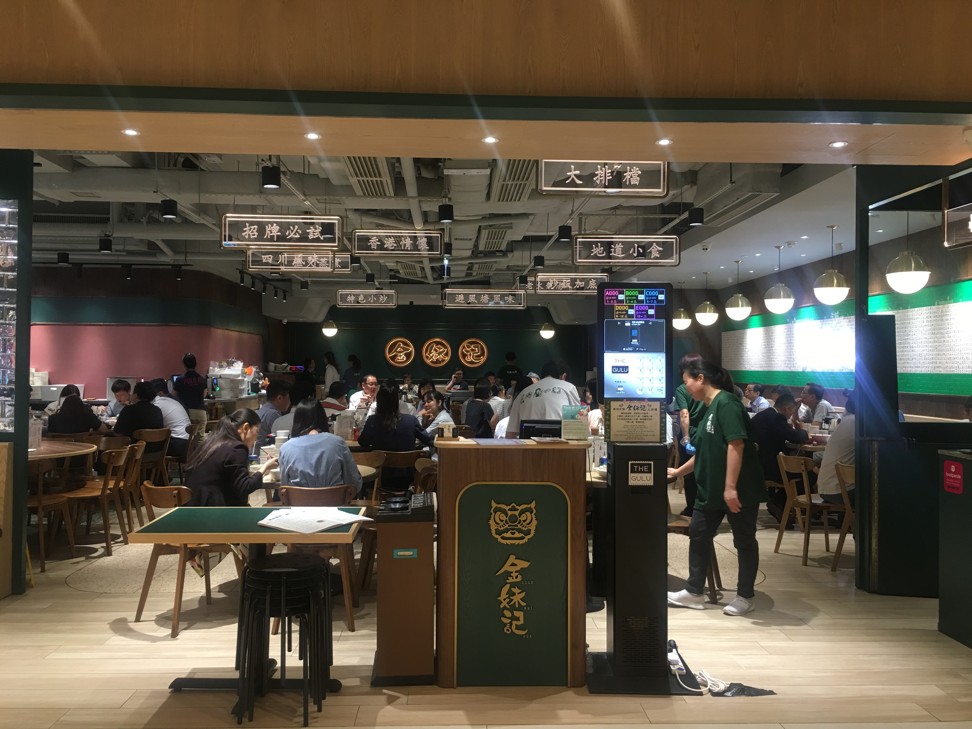 Gold Mui Kee, Shop B01, Basement, Tower 535, 535 Jaffe Road, Causeway Bay, tel: 2631 6088. Open: 11.30am-1am
Other cheap eats in Hong Kong
This article appeared in the South China Morning Post print edition as: Homestyle specials make for a memorable lunch