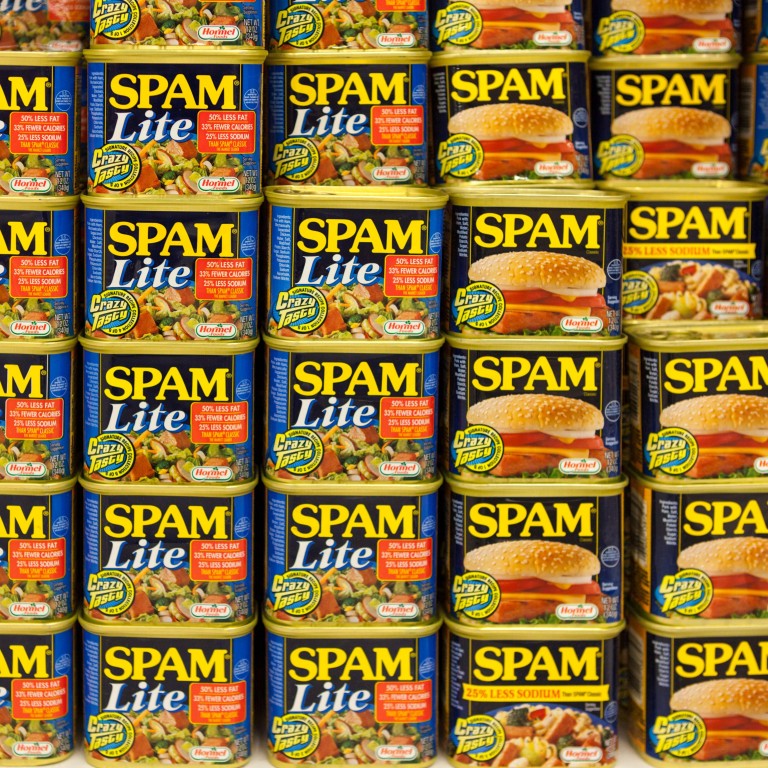 The Spam story: how the luncheon meat became a hit in Asia and beyond with its 'taste of America'
Loved from South Korea to The Philippines to Hawaii, Spam is eaten in 44 countries with 12.8 cans consumed every second, according to the company
Fried, baked, boiled or braised, the pork-based luncheon meat was first a hit in the US during the Great Depression and then in Asia after World War II
Once in a while chef Jordy Navarra opens a can of Spam and shaves off thin slices of the processed meat before frying them crispy, then laying the slices on top of a bed of rice. The dish takes him back to his childhood.
"All of us sort of grew up on it," the 34-year-old Filipino says. "It's something I remember fondly. It's comforting, one of those few things that my mom would prepare for me. And in that sense I enjoyed it, just because it came from her."
Generations of Filipinos love eating Spam regularly, typically sliced or diced then stir-fried and served on a bed of steamed rice, sometimes with a fried egg. But how did this all-American canned meat make it halfway around the world?
An American staple for more than 80 years, Spam's success story is one of ingenuity and resourcefulness. The luncheon meat is now devoured in 44 countries worldwide but it first came to life in 1937 in the small town of Austin, Minnesota.
To drum up interest in the canned meat, its inventor, US company Hormel Foods, launched a contest to name it. Actor Ken Daigneau, who was also the brother of Hormel Foods' vice-president, won the contest – and US$100 – for coining the name Spam. The meaning behind the name has never been revealed.
Hitting shelves across America during the final years of the Great Depression, Spam quickly won over stretched homemakers because it was cheap, did not need to be refrigerated, had a long shelf life, and was extremely versatile: it could be fried, baked, boiled or braised. However, it wasn't until World War II that sales boomed and Spam became a worldwide hit.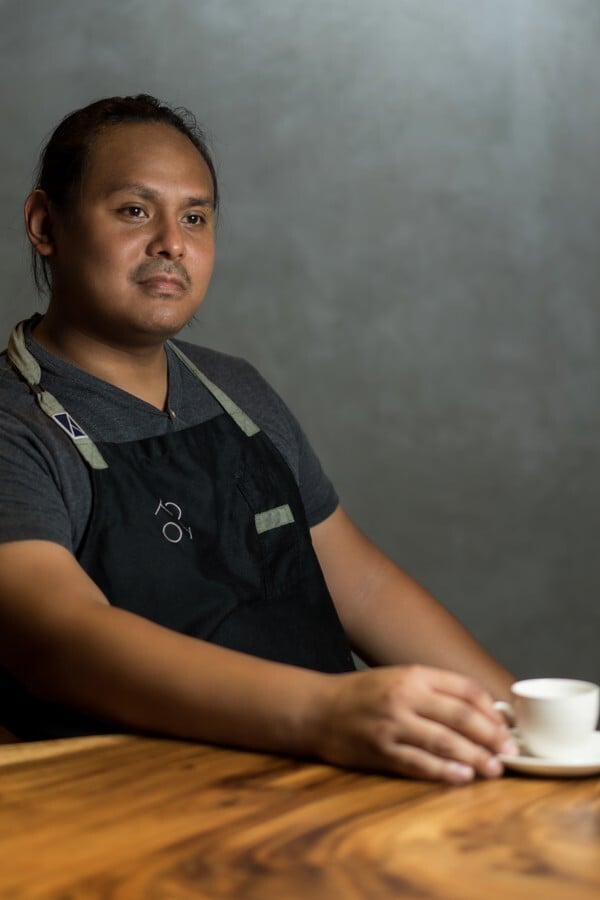 In 1941, when America joined the campaign, more than 50,000 tons of Spam was shipped abroad to feed allied troops. Not only was it the cornerstone of soldiers' diets, they also used the grease from Spam to oil their guns and waterproof their boots.
From England to Asia-Pacific, wherever the troops went, so too went Spam, seeping into local cultures. The famous Monty Python sketch about Spam was such a hit, mentioning the word Spam more than 130 times, that it inspired the name of unsolicited emails – "spam mail".
"Everywhere the soldiers went, they shared a lot of things with local populations because in most places they went, the local population was starving [like in South Korea and Japan]," says consumer behaviour researcher Ayalla Ruvio, an assistant professor in the department of marketing at Michigan State University.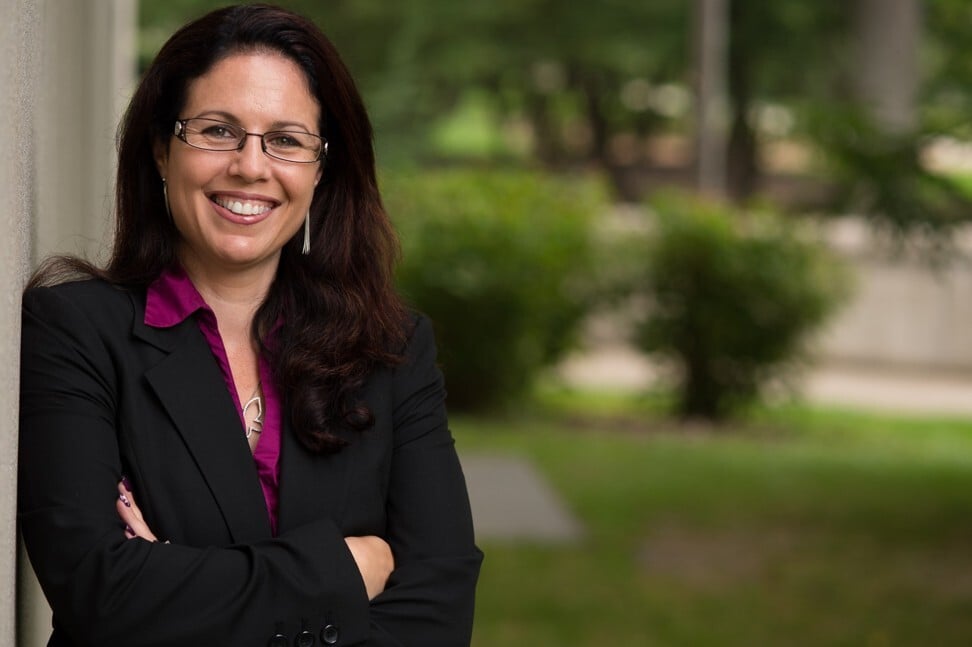 "They shared everything – their clothes, their food – and they shared their Spam. When the troops left, they left their Spam with the local population [who] then adopted it favourably."
Spam's versatility allowed people from different countries to adapt it to their own tastes and cooking methods. It became a huge hit across Asia-Pacific and in Hawaii following the war, and is still enjoyed widely today.
"Spam became iconic in Asia because it was a taste of America without being in America," Ruvio says. "It's like drinking Coke. While you can't afford to travel to America, you can eat and drink America or enjoy a little piece of America in your life."
The processed food that contains six ingredients – pork, salt, water, potato starch, sugar and sodium nitrate – comes in 15 varieties, though there are many more imitations. The official Spam website states that 12.8 cans of Spam are consumed every second.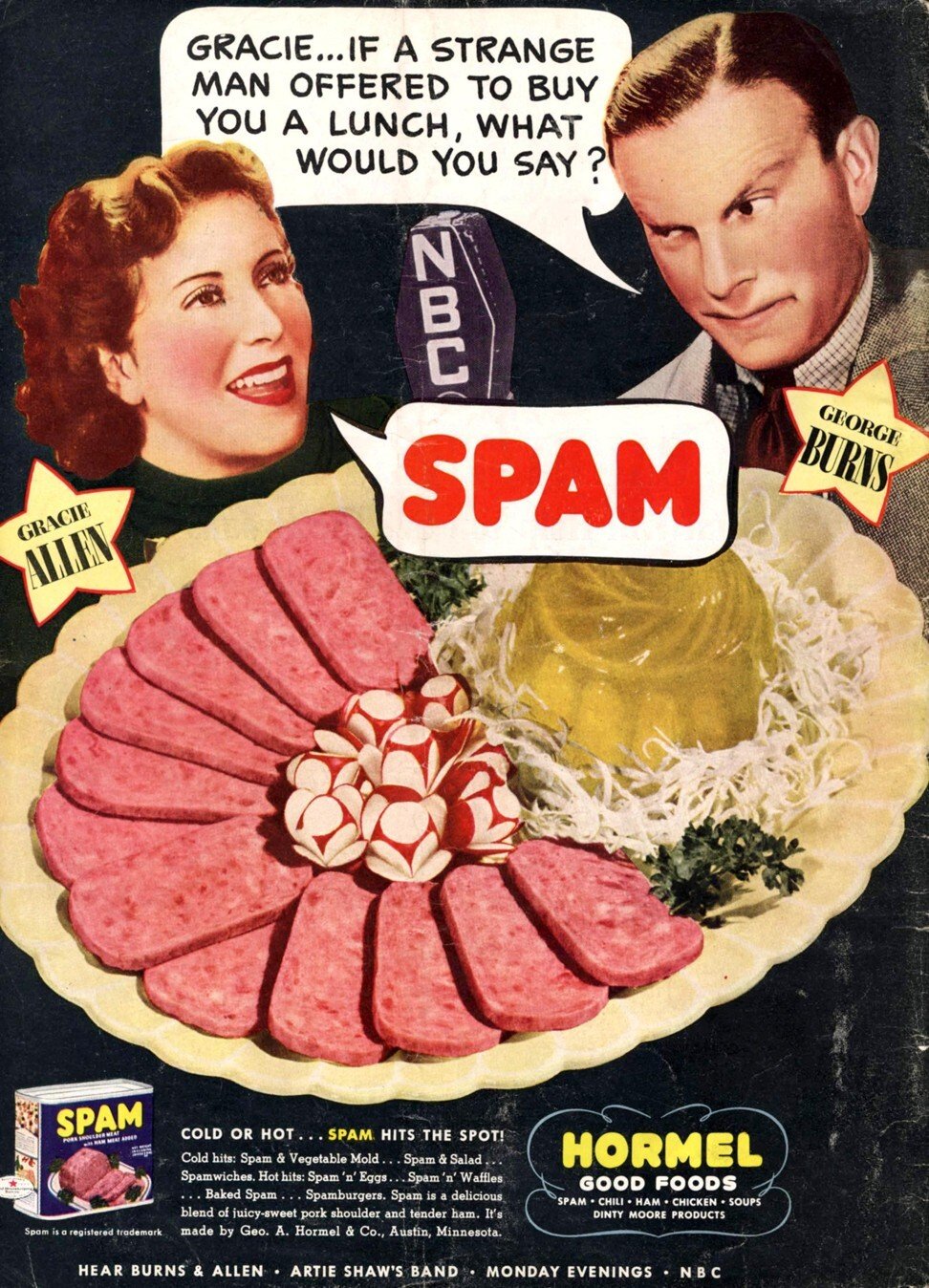 South Korea is the second-largest consumer of Spam, after America, the site says. Koreans eat it in stews, fry it in egg batter and even gift it as a Lunar New Year present. In Japan, Spam is used in onigiri (rice balls), and is served alongside eggs.
In the Philippines it was the main source of meat for American soldiers stationed there during World War II. It is believed Spam was introduced to Filipinos as a kind of reward, and once the population had a taste of it, the processed meat disrupted the local food culture.
"Every day before lunch and before dinner, my grandmother would go to the market and buy fresh fish, fresh meat," says chef Navarra. "But the convenience of Spam as an option changed things. It's not the normal meal you usually have."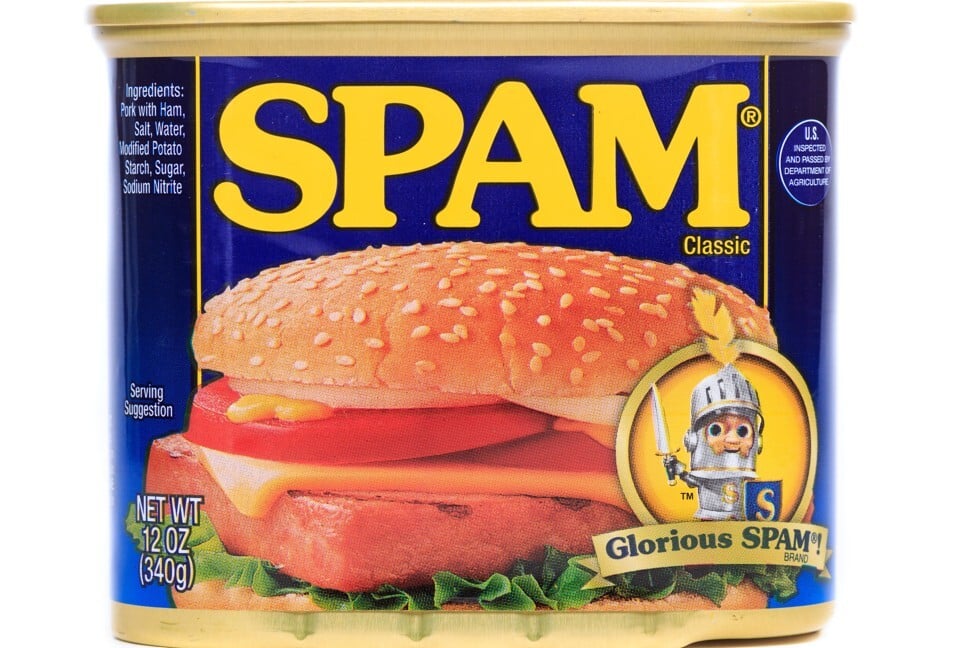 He has heard of Spam being sliced and deep-fried like French fries, or even cooked in hotpot. But when it comes to his own restaurant, Manila's Toyo Eatery, which promotes indigenous ingredients in his dishes, Navarra indicates that Spam will not be appearing on his menu any time soon.
"I don't think we're at a stage where we would do that, though I have seen some of my staff bring it in for their meals. But I guess never say never, right? It's fun to play around with," he says.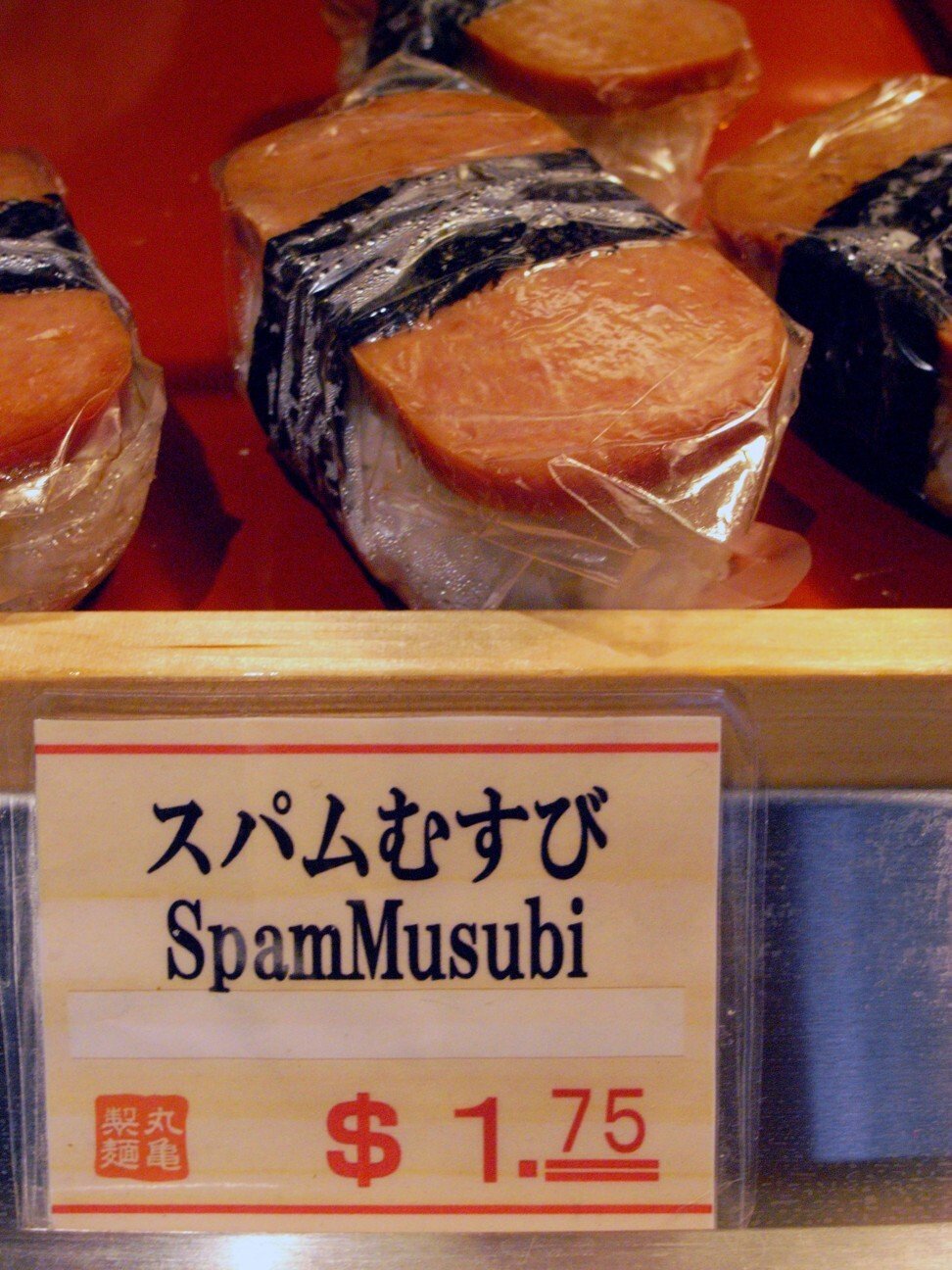 Though the US market remains the biggest consumer of Spam, in the decades following World War II Spam developed a stigma for being a poor man's food – an attitude that persists. However, this negative perception never seemed to reach the shores of Hawaii.
Spam is a staple in the island state, where locals eat a staggering seven million cans each year in snacks such as musubi, where a slice of Spam is placed on top of a block of unseasoned rice and wrapped with nori.
Musubi is not just found in supermarkets and fast-food restaurants, but also in service stations, under warmers.
Chef Chung Chow describes Spam musubi as a "poor man's sushi", like a thick sandwich that's easy to eat on the go. He was born in Hong Kong, but his family emigrated to Hawaii before he was a year old.
These days he is chef and co-owner of Noreetuh, a mid-priced gourmet Hawaiian restaurant in New York. On the menu are a few dishes featuring Spam, including spiced Spam musubi seasoned with pickled jalapeño and soy mayo, and kimchi fried rice with Spam and a fried egg.
We have a modern Hawaiian restaurant, that's who we are, and Spam is a very important thing to the culture of Hawaii," Chow says. "It's one of those things that you grew up with eating as a child and into adult life. So you can find it in supermarkets, fast food places, takeout places, and you eat it at home."
The 44-year-old says that when eaten at home in Hawaii, Spam is typically sliced and sautéed until it is golden brown on both sides, then seasoned with a touch of soy sauce on steamed rice.
"If you want to get a little fancy, sometimes we would dice up the Spam and put it in pan-fried rice, and add some frozen peas to give it some colour," Chow says.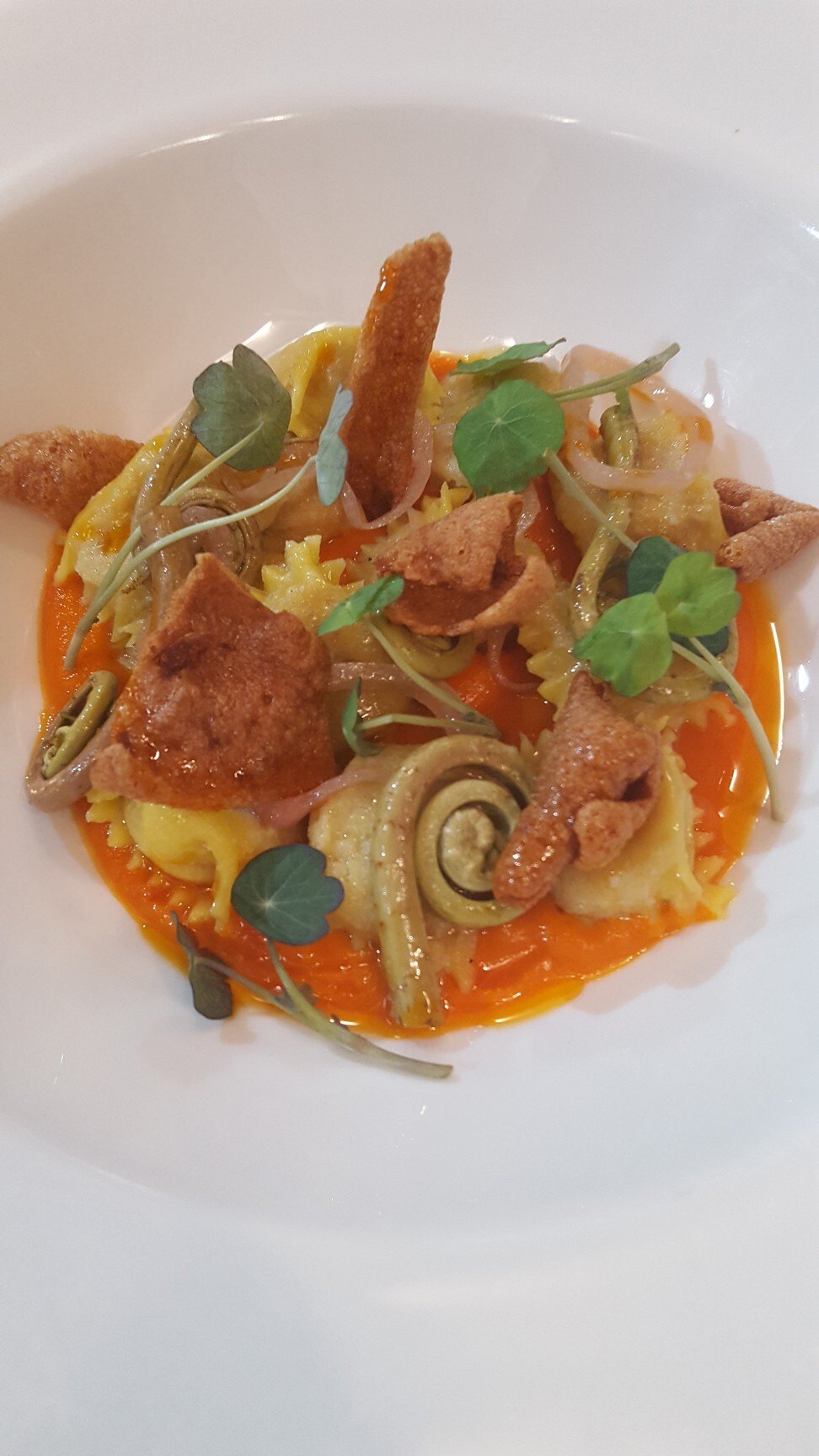 "Spam is inherently pork, and in terms of the pasta dish the Spam is the pork base. So I always wanted to elevate Spam in a way where people can enjoy it without thinking too much about what it is, originally. So by elevating it, adding truffles and Parmesan cream, all of that goes well with pork as a flavour profile."
However, having Spam on the menu in a casual gourmet restaurant in the Big Apple might be off-putting for some.
"I wouldn't say it's the bestseller, because Spam has a negative reputation, a stigma around it. You have to come with an open mind … We do attract a good amount of Asian clientele, and by definition Spam is already in their diet and cuisine."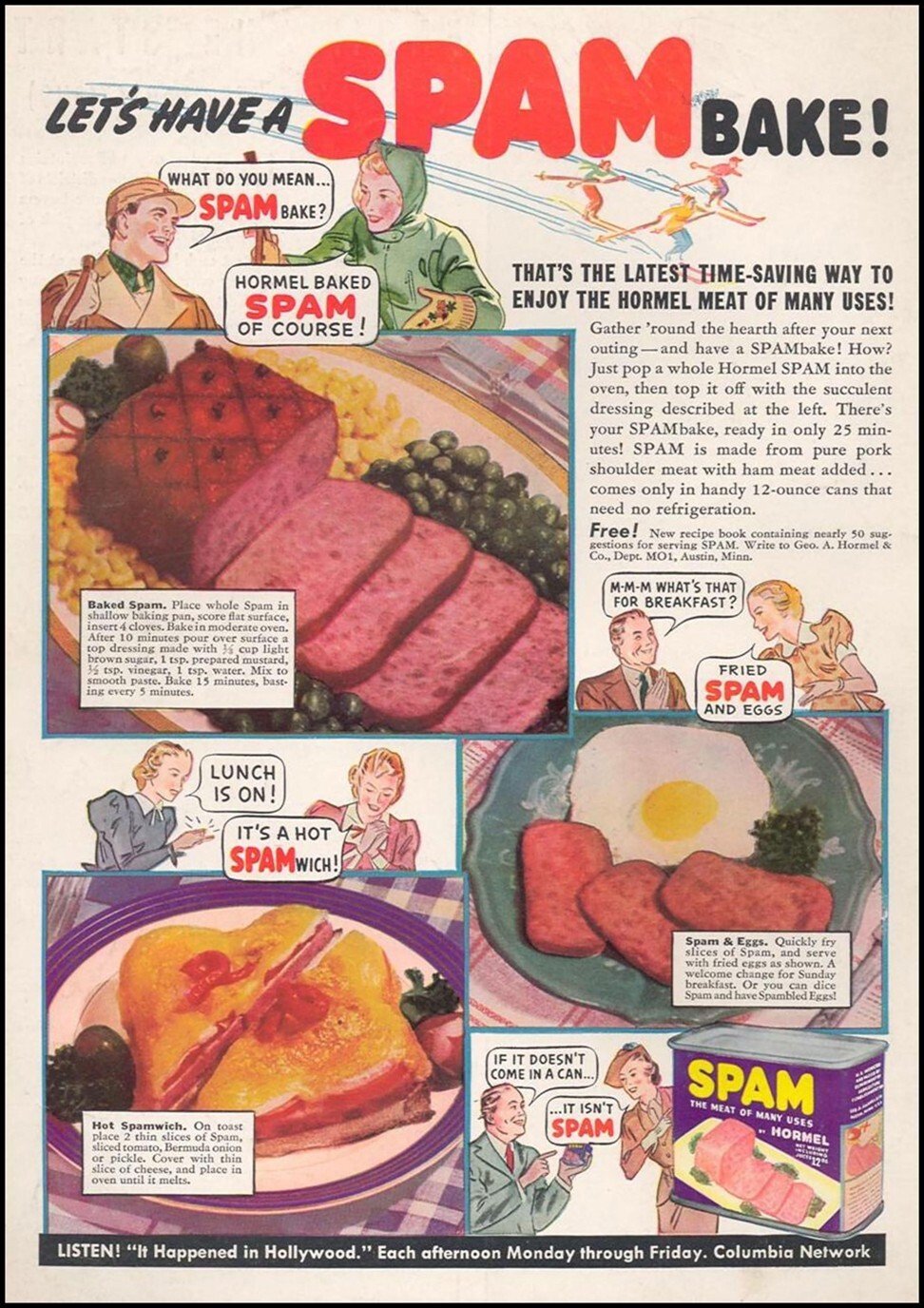 "It's amazing that this food became popular to begin with just because of the war," Ruvio says. "Not many things become popular because of war, but this one did.
"The emotional bond that you built with this brand is what carried the brand for so long. When you have a product that answers real needs, then it will become popular. And that's what happened with Spam."
This is part of a podcast series called Eat Drink Asia. To listen to the mooncake episode, follow Eat Drink Asia on Spotify, iTunes or Stitcher, or find it, and the Post's other podcasts, here. Happy eating!