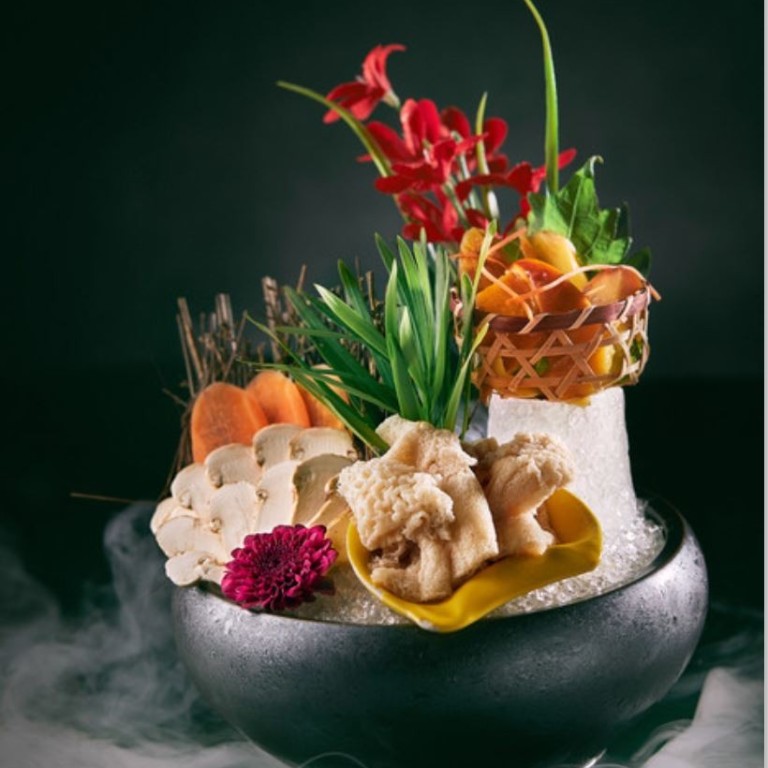 Four of the restaurants leading Shanghai's vegetarian revolution, including Michelin-star Fu He Hui and Dashu Wujie – heaven for mushroom lovers
A growing number of trendy Shanghai restaurants are serving high-end Chinese vegetarian food
We visit four highly regarded meat-free establishments where the vegetables are the star of every dish
Shanghai is home to a growing number of Chinese vegetarian restaurants, which offer far more variety than salads and veggie burgers. And thanks to food review apps such as Dianpang and Meituan, finding them is becoming easier.
When Lakeside Veggie opened last year, it took hours to get a table, but the hype has died down, so we were seated immediately even without a reservation. The original restaurant is by West Lake in the city of Hangzhou, from which it took its poetic name; the Shanghai restaurant is in a mall, so before you ask, no, it does not offer a view over water.
It does, however, offer a table d'hôte menu at the attractive price of 258 yuan (US$36) for two, and you could eat à la carte for less. The set menu includes five main dishes and a matsutake soup served in a teacup. One of its signature dishes, deep- fried lotus root with sweet and sour sauce – was not available, so the waitress suggested replacing it with a similarly priced pan-fried sticky rice cake with osmanthus.
We were glad to find
fresh, creamy avocado
among the iced vegetables, which were served with soy sauce and wasabi. The popular Sichuan dish fu qi fei pian – which, literally translated, means husband and wife tablet – uses two types of mushrooms for a contrast in textures, instead of the usual sliced beef and offal.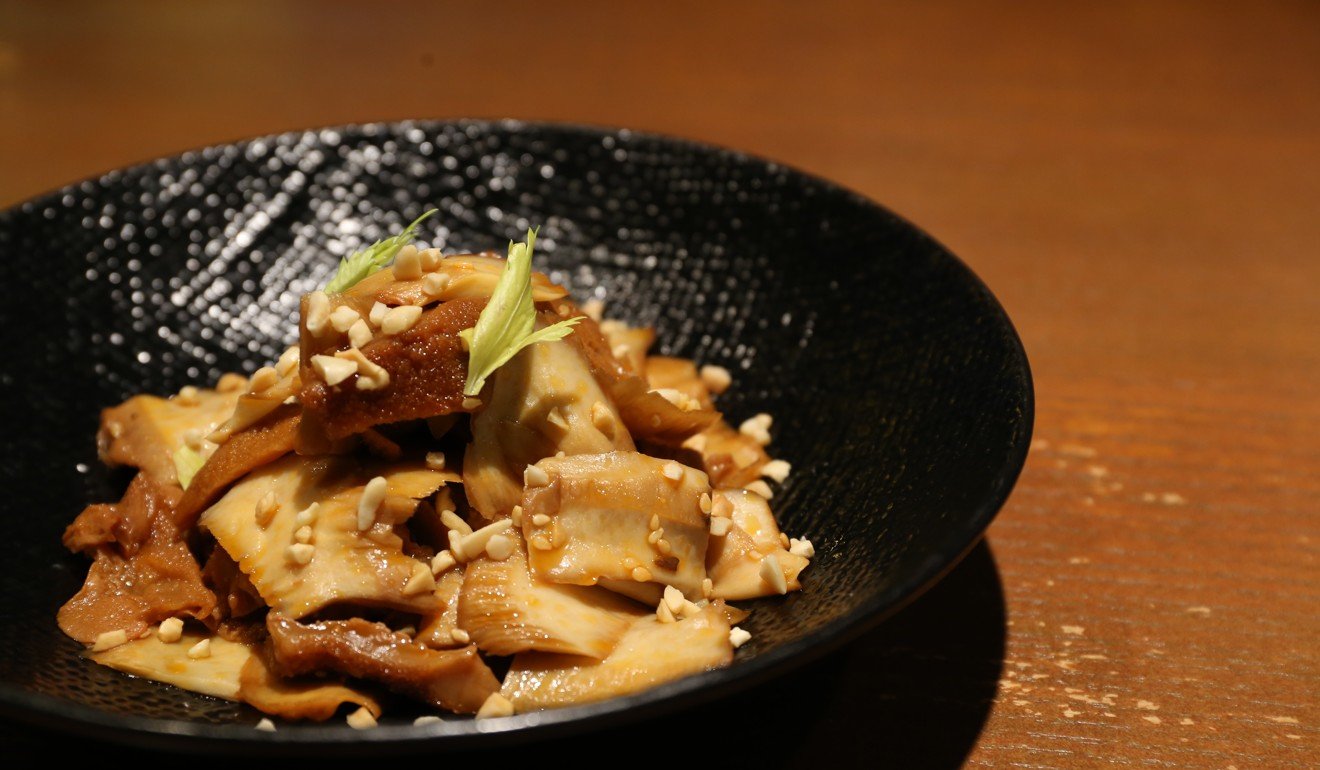 The only letdown was the rice, which arrived half an hour late, by which time all the other dishes were cold. To make up for it, we were offered free desserts – mung bean cakes – to take away.
For those on a green diet, getting your fill can be a nightmare at regular hotpot places, which are all about the meat and seafood, with vegetables included just to fill you up.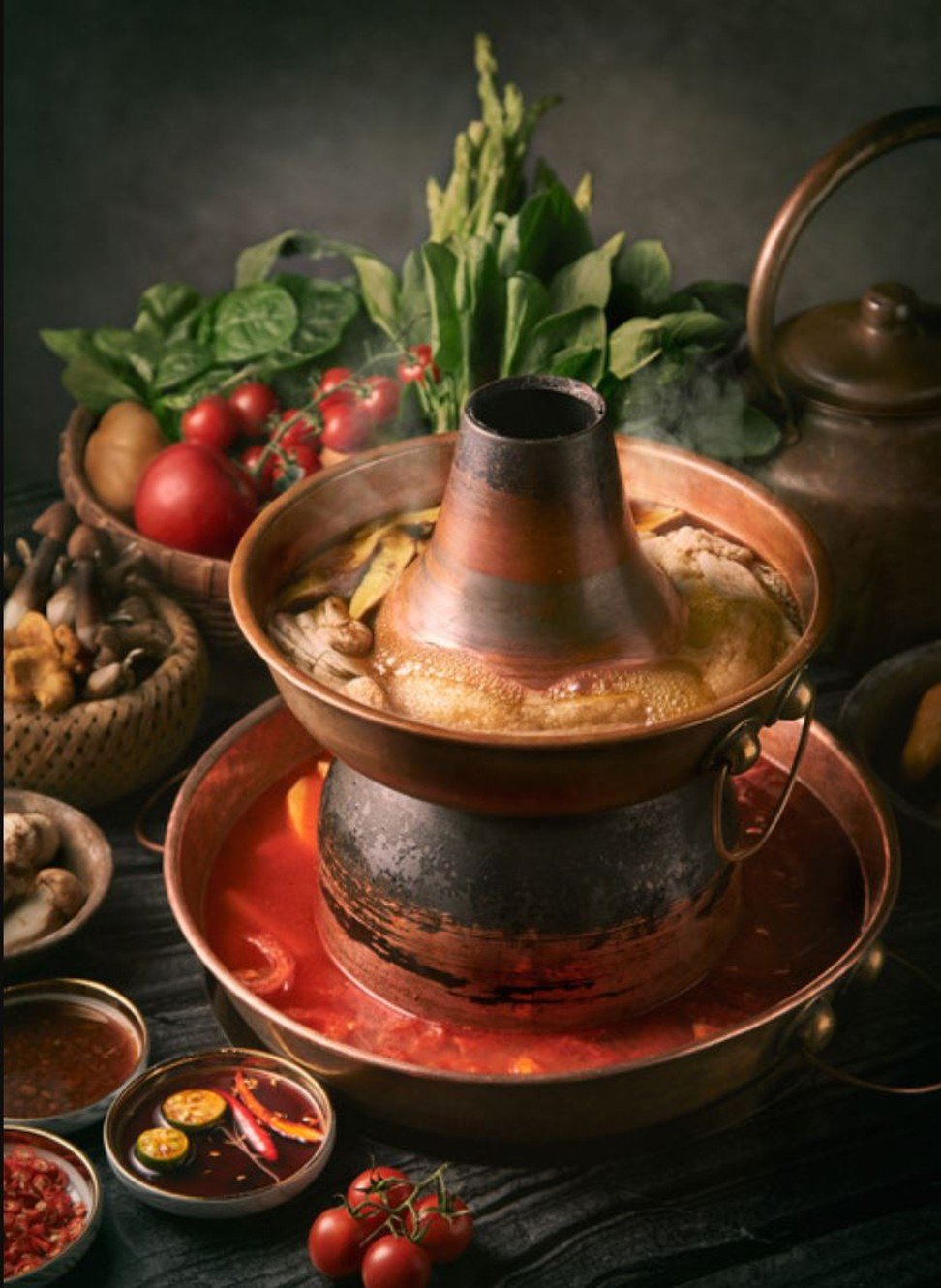 Yan Gege Sushi Hotpot is one of a handful of steamboat restaurants where vegetables are the star of the meal. The best deal is the all-you-can-eat lunch, which is 198 yuan per person, a range of mock meats in spicy sauce as starters and a huge selection of different leafy greens and tofu products.
What most customers come for, however, are the mushroom dishes, such as matsutake soup dumplings and fried rice with black truffle, which each table is allowed to order only once.
Also included is a carefully measured portion of matsutake, porcini mushroom and long net stinkhorn – a mushroom which, despite its name, did not smell or taste foul – which are delivered daily from Yunnan province in southwest China.
The split pot came with matsutake soup and a choice of soup. The mushrooms were added to the matsutake soup, to ensure customers can taste their rich flavours, and carefully timed with an hourglass to prevent them from being overcooked.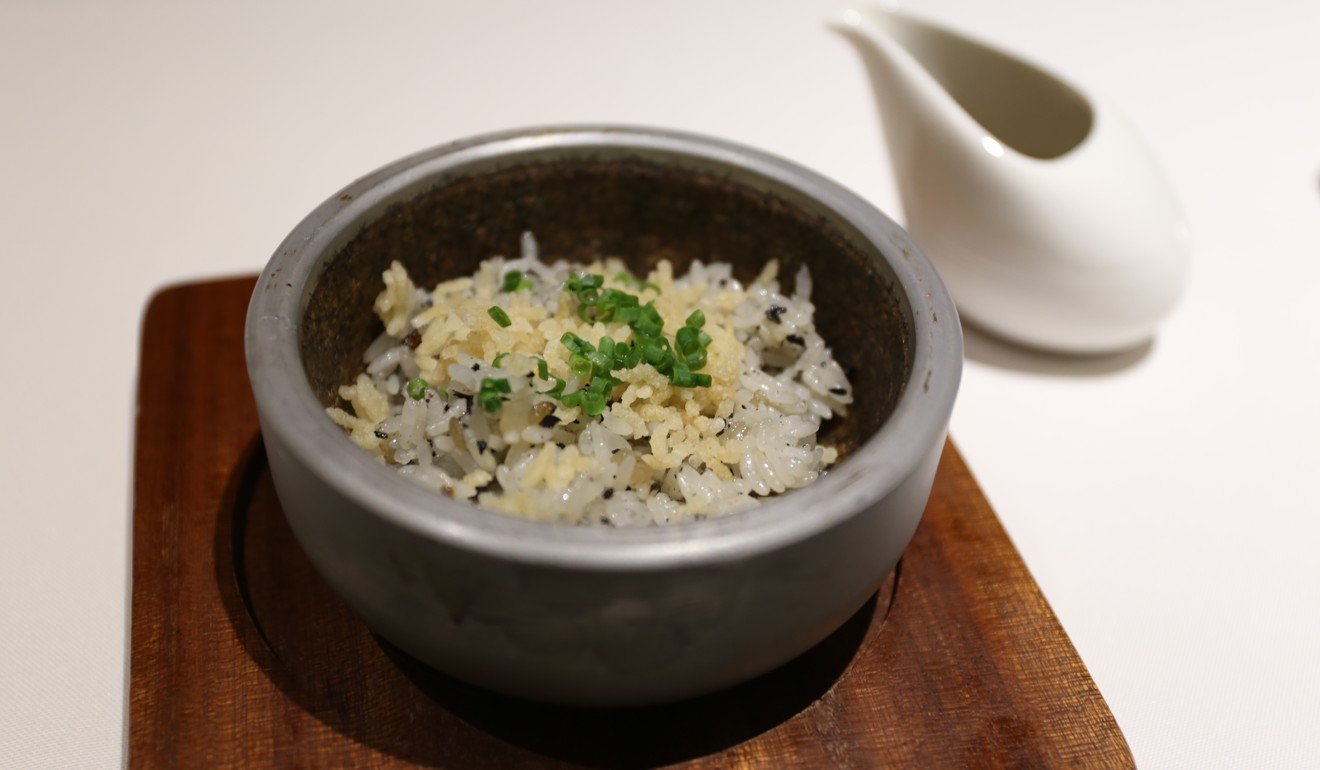 Fine-dining restaurant Dashu Wujie took the spotlight in 2017, gaining a Michelin star; only one other vegetarian restaurant in Shanghai, Fu He Hui, has received the same honour.
Dashu Wujie has three branches in the city; the one with the Michelin star is on the Bund.
Of the several set menus (à la carte is also available) we picked the eight-course "Clouds, Autumn" fixed price menu, which is 599 yuan per person.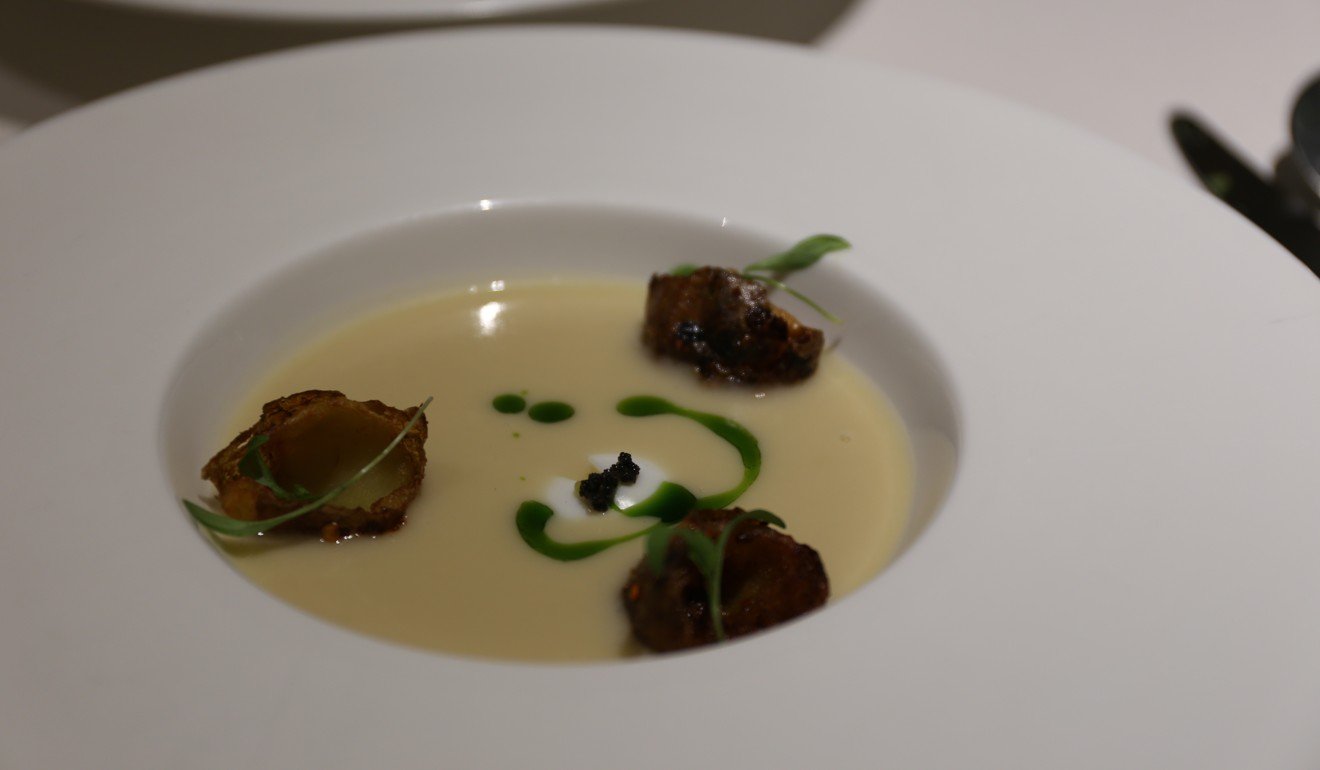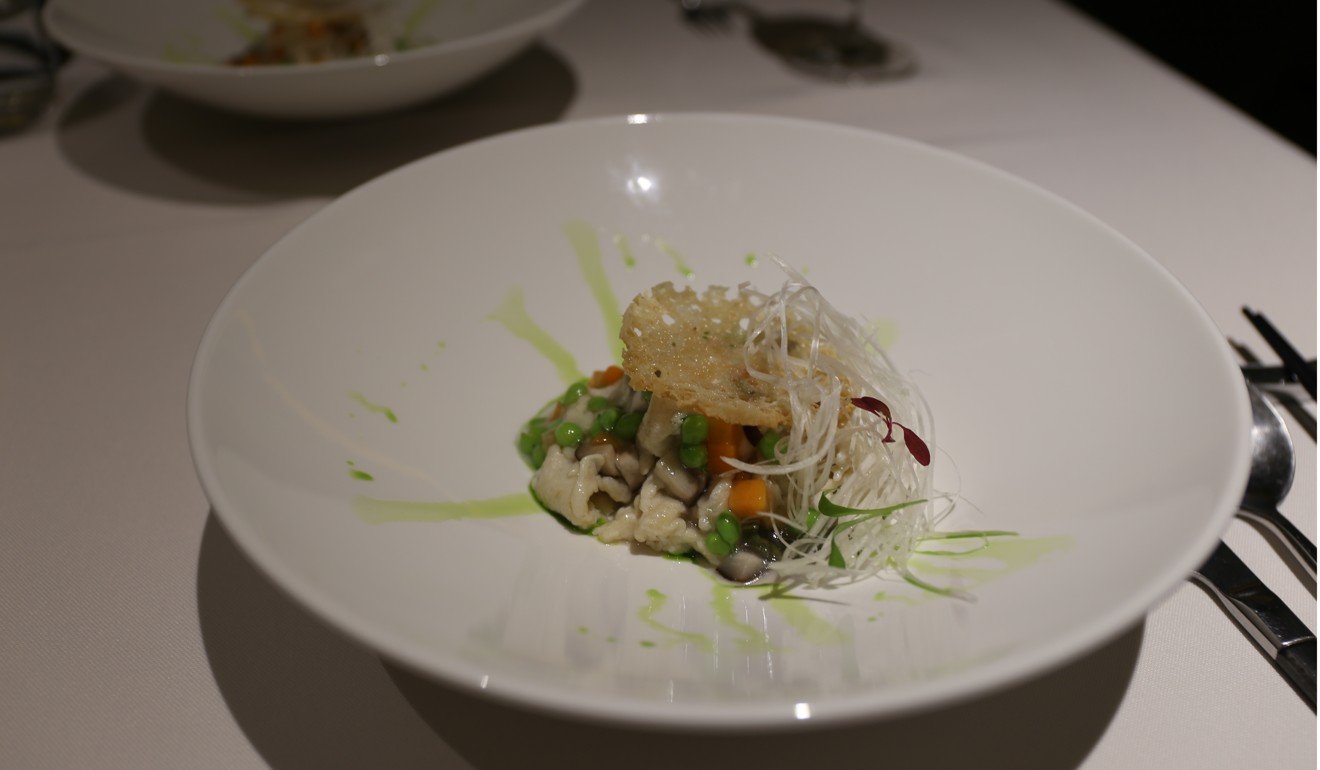 We loved the black truffle soup, which came with spicy fried pieces of potato skins – most of the flesh removed so it's not too starchy. The staple dish, Yunnan mushroom fried rice, was cooked to perfection, with crispy rice giving an extra texture. But some dishes were disappointing, both in terms of taste and plating, such as the Sichuan style slow-cooked egg white with tofu, which did not look appealing and tasted bland.
The overall dining experience was spoiled by the poor pacing. At one point four dishes were served at the same time, and often while we ate our next dish was waiting at a table nearby.
The service also left a lot to be desired, which was puzzling, given the few customers in the place on the night we visited.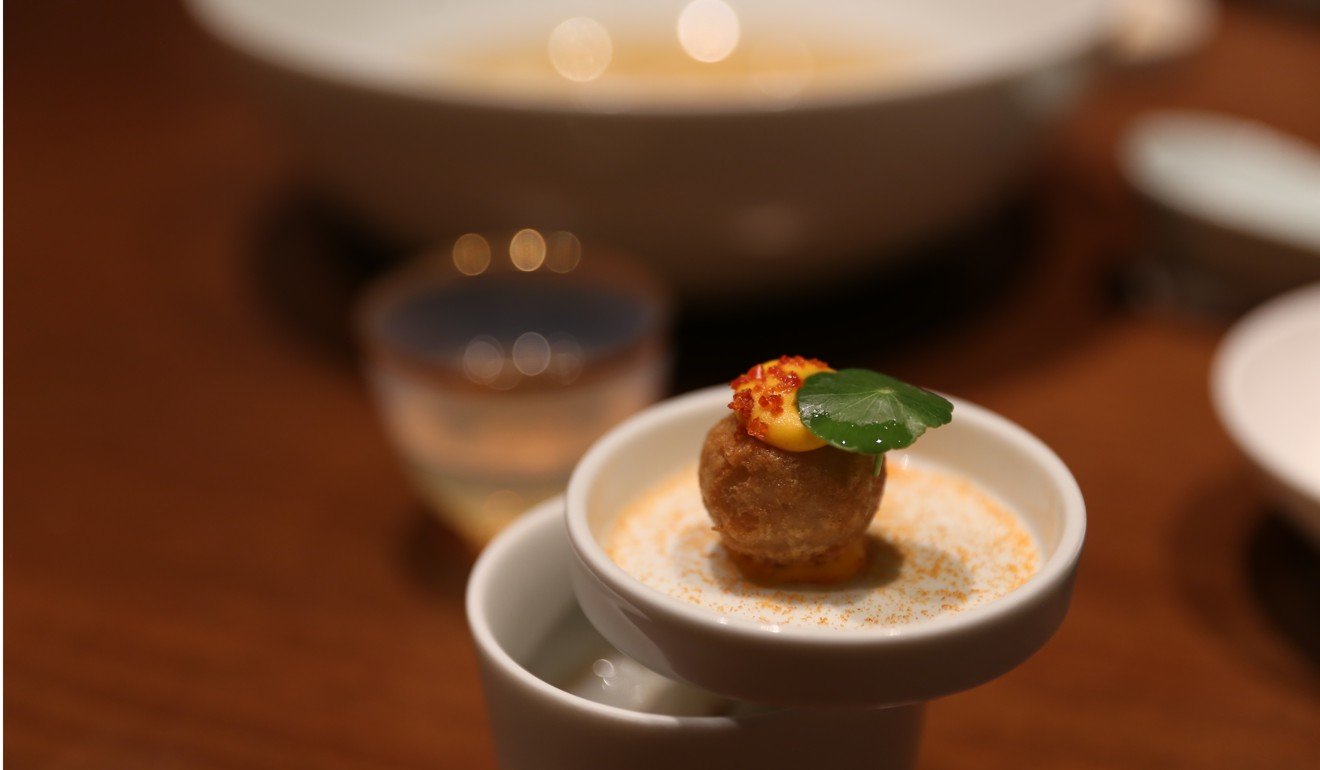 Fu He Hui, one of four restaurants in Shanghainese chef Tony Lu's Fu Group, takes vegetarian food to the next level. In addition to having one star in the Michelin Guide, it ranked #29 in the Asia's 50 Best Restaurants list for 2019.
It consistently takes the crown in the vegetarian category of Meituan's Black Pearl Restaurant Guide.
The Porsche and Maserati parked outside the restaurant are good indicators of its price point. The nine-course menu, which costs 880 yuan per person, lists only the main ingredients of each dish, but not how they are cooked, so each is a delightful surprise when served. Instead of trying to make the ingredients taste like meat, the chef brings out the best flavours of the vegetables, and occasionally gives them a twist.
The termite mushroom was smoked and served with chilli powder for an extra kick. Lotus root was served as a deep-fried ball alongside a purée mixed with lily bulbs. Our favourite was the mashed potatoes with onions and truffle, which was rich, flavourful and melting, reminding us of French onion soup.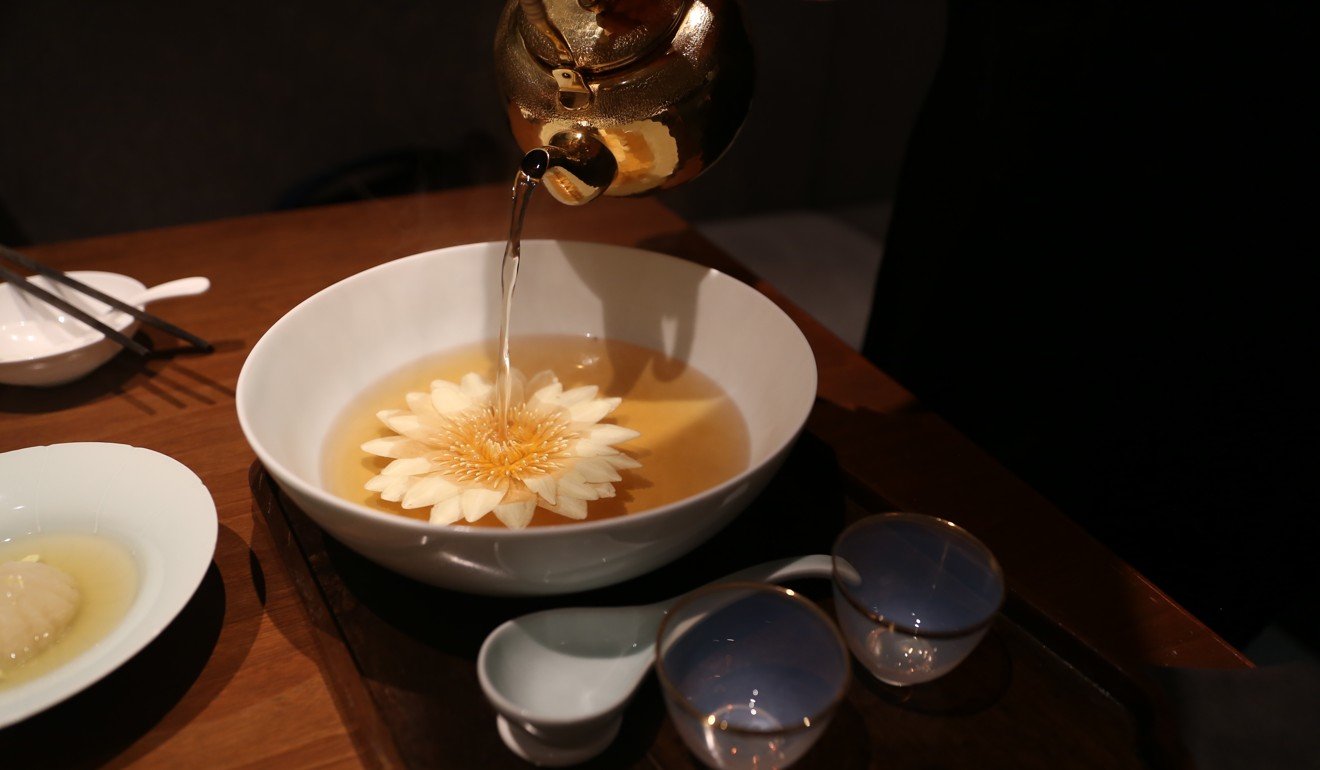 There are tea pairings for an additional 280 yuan per person. Four types of teas, all prepared in different ways, were served in various containers – all evidence of the chef's attention to detail.
It started with a cold brew yellow tea, served in a champagne glass with honey yuzu powder on its rim. Next was ginger tea with red date, an edible lotus flower adding a hint of sweetness, then a fruity oolong tea. At the end of the meal was an ice drip green tea, that took 24 hours to brew and boosted digestion, relieving our full stomachs.
It is such an enjoyable dinner that even a die-hard carnivore won't miss their meat.
The Lakeside Veggie, 2/F Shiguang Li Mall, 230 Ruipin Rd, Xuhui District, tel: +86 021 3356 7008
Yan Gege Sushi Hotpot, 800 Changde Rd, Jingan District, tel: +86 021 6222 7217
Dashu Wujie, 4/F, 22 Zhongshan East Road, Huangpu District, tel: +86 21 6375 2861
Fu He Hui, 1037 Yuyuan Road, Changning District, tel: +86 21 3980 9188
This article appeared in the South China Morning Post print edition as: Where vegetables take pride of plate