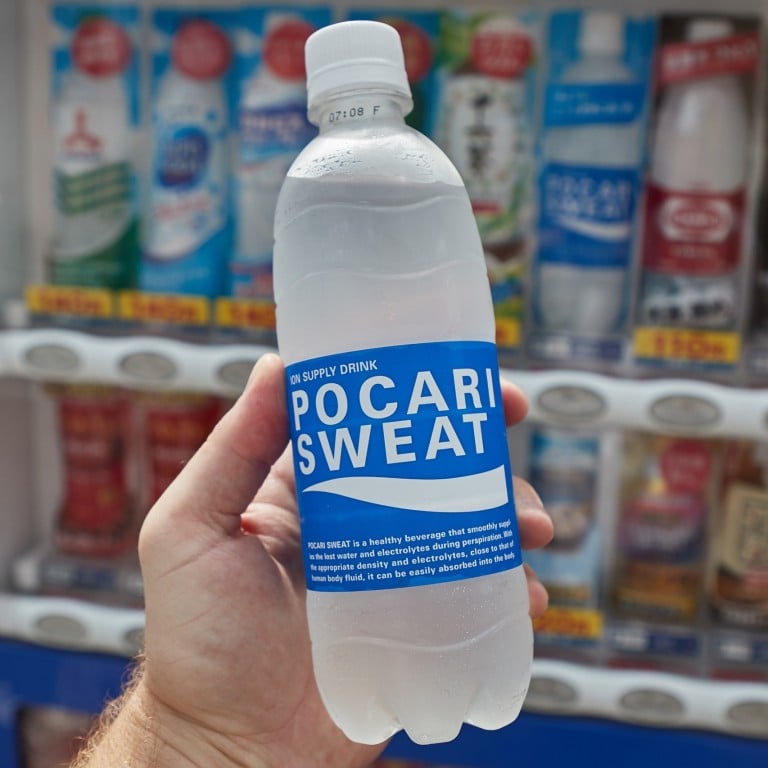 Pocari Sweat: how the iconic sports drink, huge in Asia, became one of Japan's most successful beverages
Despite English-speaking media mocking the name for years, Pocari Sweat has grown to become one of Asia's most popular sports drinks
The drink is formulated to replenish the water and electrolytes that are lost through perspiration and contains a number of ion-heavy ingredients
For a drinks brand with a name that borders on the unappetising, Pocari Sweat has fared well. An argument could even be made that this Japanese sports drink owes some of its success to the head-turning name on the brand's distinctive blue-and-white bottles.
Jeffrey Gilbert, head of public relations for the pharmaceuticals division of Pocari manufacturer Otsuka Pharmaceutical, insists there was a completely different motivation behind the naming of one of the firm's mainstay products.
"'Pocari' does not have any specific meaning, but it conveys a light and bright feeling in Japanese," he told the South China Morning Post. "And 'sweat' is a reminder that the beverage replaces the important water and ions that are lost through perspiration."
That has helped to make the brand a household name in Japan, and given it a solid footing in a number of important markets around the world, Gilbert says. Hong Kong was one of the earliest international launches for the brand, back in 1982, followed by Singapore the following year and South Korea in 1987.
"English-speaking media mocked the choice of name for years," Gilbert admits. "But it now seems to have developed some cachet. And there must be something to it because we receive inquiries from around the world on a regular basis from distributors who want to market the drink."
While Pocari Sweat may be the most instantly recognisable of Otsuka Pharmaceutical's brands, it was not the first successful product to emerge from the company's laboratories.
The firm traces its roots back to Busaburo Otsuka, who came from a family of farmers in rural Tokushima prefecture, on the southeastern Japanese island of Shikoku. The family took a huge leap of faith and sold its land to finance the start of the business. Founded in 1921, it started out by manufacturing magnesium carbonate for pharmaceutical products from bittern, the liquid that is left after taking the salt out of salt pans, which were common along the coast of the prefecture.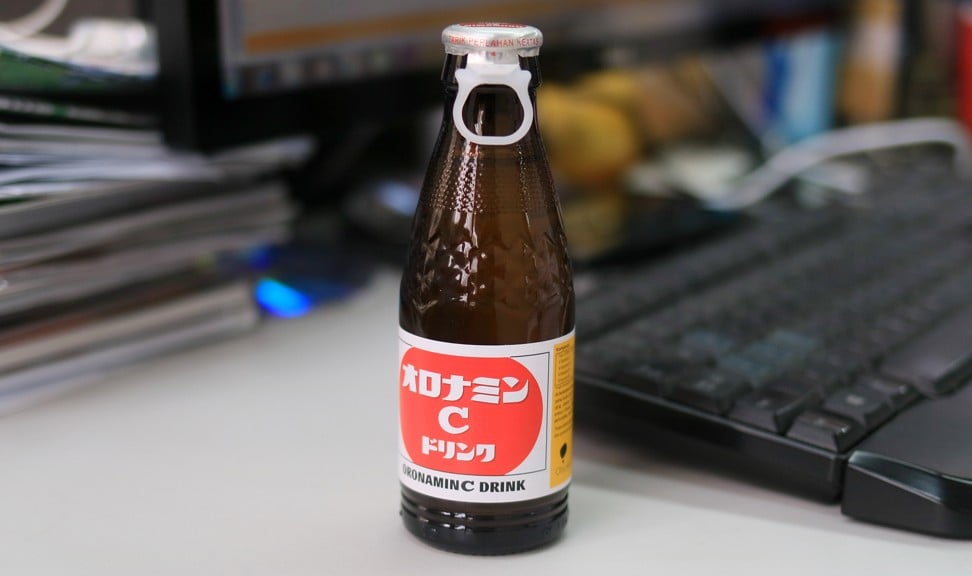 With a staff of just 10 in the early years, Otsuka initially expanded into other raw materials for pharmaceuticals before diversifying further, into ointments for minor complaints, intravenous solutions and, in 1965, the Oronamin C vitamin drink – all of which it still produces.
With demand growing, Otsuka began to branch out into different, and increasingly innovative, directions. In 1968, it was the first company to introduce plastic pouches for IV solutions, and the same year its food division, Bon Curry, launched the world's first commercially available, ready-to-eat food served in retort pouches.
But Otsuka Pharmaceutical really began to take off in the 1970s. At the start of the decade, the company set up its own factory to manufacture pharmaceutical products and, the following year, created its first drug research institute.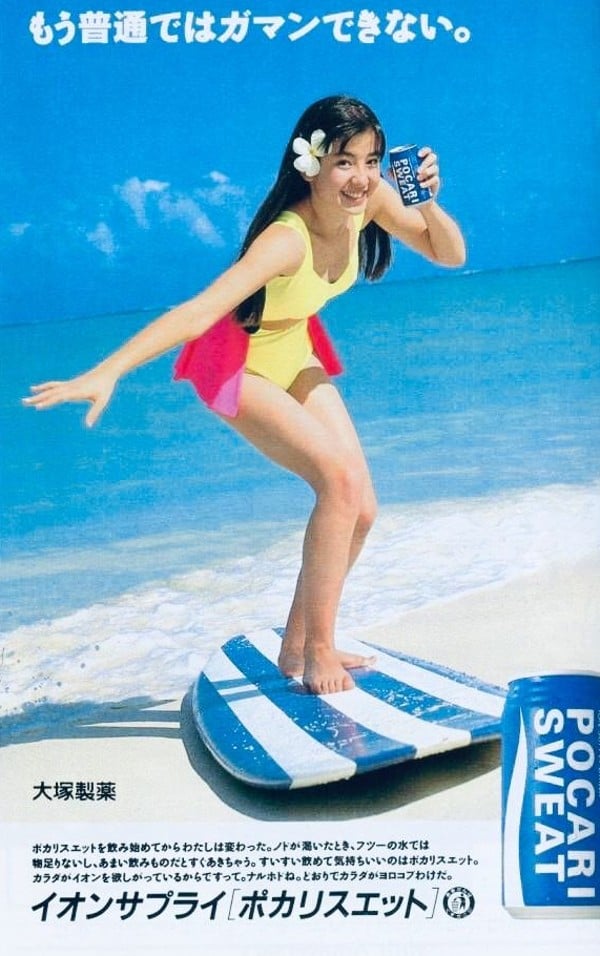 The company has devoted much time and effort into searching for a cure for tuberculosis, a disease that primarily afflicts the world's poorest and is unlikely to earn a large profit. About 600,000 new cases of drug-resistant TB are estimated to occur worldwide each year. All forms of the illness cause an estimated 1.3 million deaths annually.
The genesis of Pocari Sweat is also rooted in the 1970s, Gilbert says.
"Nearly 50 years ago, an Otsuka researcher named Rokuro Harima was on a business trip to Mexico when he was hospitalised due to diarrhoea. The doctor told him to make sure that he got enough water and nutrition, but just gave him a regular carbonated drink," he says.
"This led Harima to think how much better it would be if he had an easy-to-drink beverage that could supply both the water and the nutrients that he needed. Later, Harima saw a doctor drinking a pouch of IV solution to rehydrate himself after finishing surgery, which gave him the idea for a drinkable IV solution.
"Otsuka was – and still is – a leading company in the IV solutions business, so Harima had the expertise and the resources to turn his idea into reality."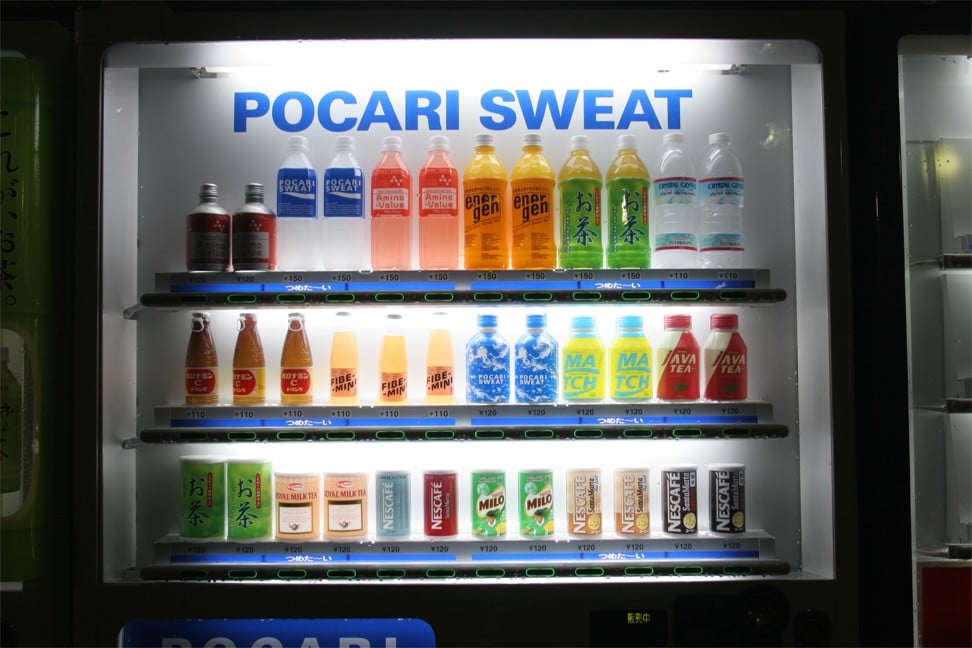 At the time, another section of the company was developing a citrus juice that came in powdered form. When it was added to the drink, the bitterness dissipated.
"Two candidates for the final product were selected: one with a low sugar content and one with a higher, juice-like sweetness that was normal for that time," Gilbert says. "The researchers then actually climbed a mountain in Tokushima to test the drinks, and they realised that the lightly sweetened test product was easier to drink when a person was exercising."
Pocari Sweat is formulated to replenish the water and electrolytes that are lost through perspiration and contains a number of ion-heavy ingredients, including sodium, chloride, calcium, potassium and magnesium. According to Otsuka, it is not carbonated or caffeinated, contains zero fat or protein, and has only around 25 kilocalories per 100 millilitres. And as it contains no chemical preservatives, a bottle should be consumed on the day it is opened.
Studies have shown that Pocari Sweat is absorbed by the body more rapidly than water.
The timing of Otsuka's release was fortuitous. The now-familiar blue-and-white cans and bottles first hit store shelves across Japan in 1980, coinciding with a growing awareness among the public about the need for a healthy diet and exercise, which fuelled a boom in activities such as jogging and golf.
It was not, however, an immediate success.
"That was largely because consumers were unfamiliar with the taste and the odd-looking blue can," Gilbert says. "That cool and simple label design was based on blue, suggestive of the ocean, and white for breaking waves, but blue was not considered an auspicious colour for beverage sales."
The company focused its early marketing efforts on providing free samples at athletic events, and slowly the taste and brand design – as well as the health benefits – caught on. In the mid-1990s, Pocari Sweat became the first domestically produced non-alcoholic beverage in Japan to hit a cumulative shipment value in excess of US$1 billion.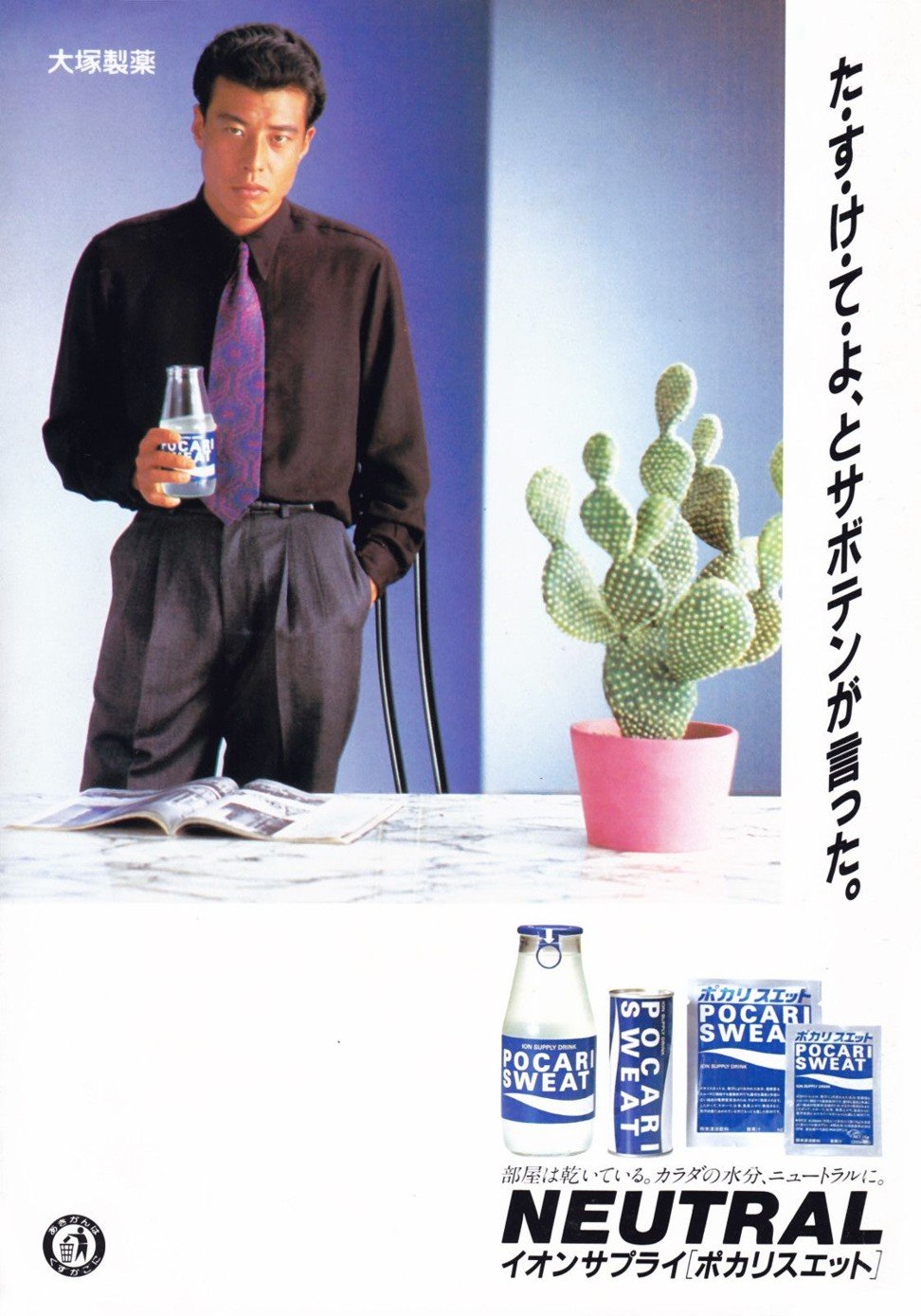 More than 56 million cases, each containing 24 bottles, were sold in 2018, with the domestic market accounting for 53 per cent of the total and most of the remaining 47 per cent from the rest of Asia.
Domestic sales tend to fluctuate depending on the temperature, according to Gilbert, and the company anticipates "strong sales" for 2019.
Otsuka Pharmaceutical is constantly looking for opportunities to expand, and in April this year established a health beverage subsidy in Myanmar, where Pocari Sweat has been sold through local agents since 2015.
The company also works hard to ensure the brand remains in the public eye, particularly given the vast number of rival sports drinks that have emerged in recent years, Gilbert says.
"One secret to the brand's success is that the product and name have become iconic," he says. "It's got to the point where they are almost synonymous with the summer season in Japan and elsewhere. But we also have to keep the brand vibrant and relevant through advertising that appeals to a new generation of users."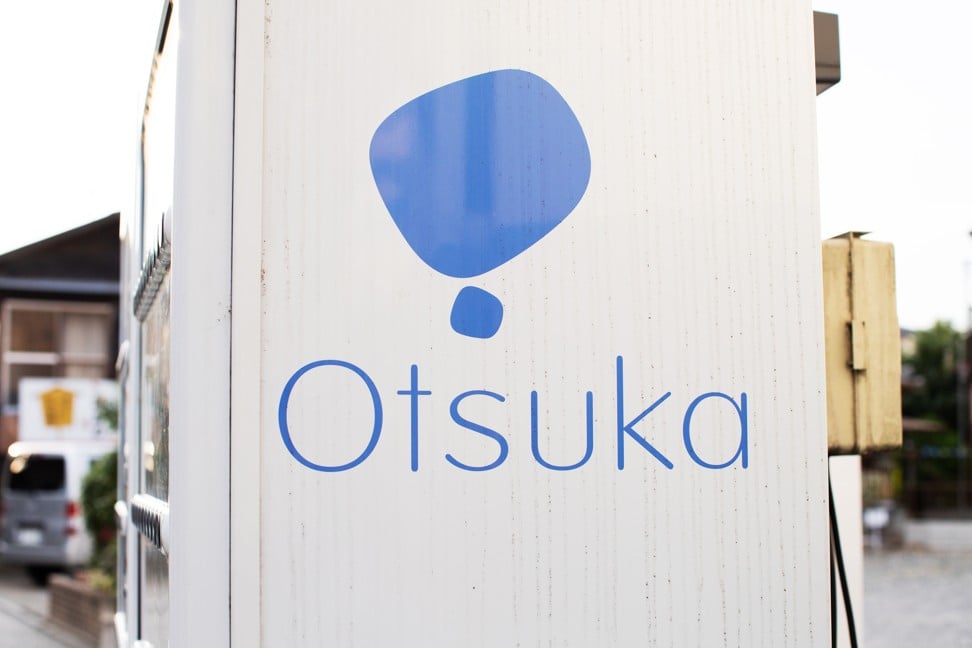 In 2013, the company supplemented the brand with Pocari Sweat Ion Water, which is not as sweet as the original and appeals to consumers who want something lighter.
The outlook, both at home and in its established markets overseas, is bright, Gilbert says.
"In the Asia-Pacific region, the average annual growth rate for the sports drink market has been almost 9 per cent," he says. "Leveraging new technology to make these drinks more functional – in terms of nutrition, muscle relaxation, anti-oxidation, blood circulation and so on – is one key trend. Another is more interest in the use of plant proteins, something that Otsuka is well positioned for."
That brand name doesn't sound so silly, after all.
This article appeared in the South China Morning Post print edition as: The sweat taste of refreshment