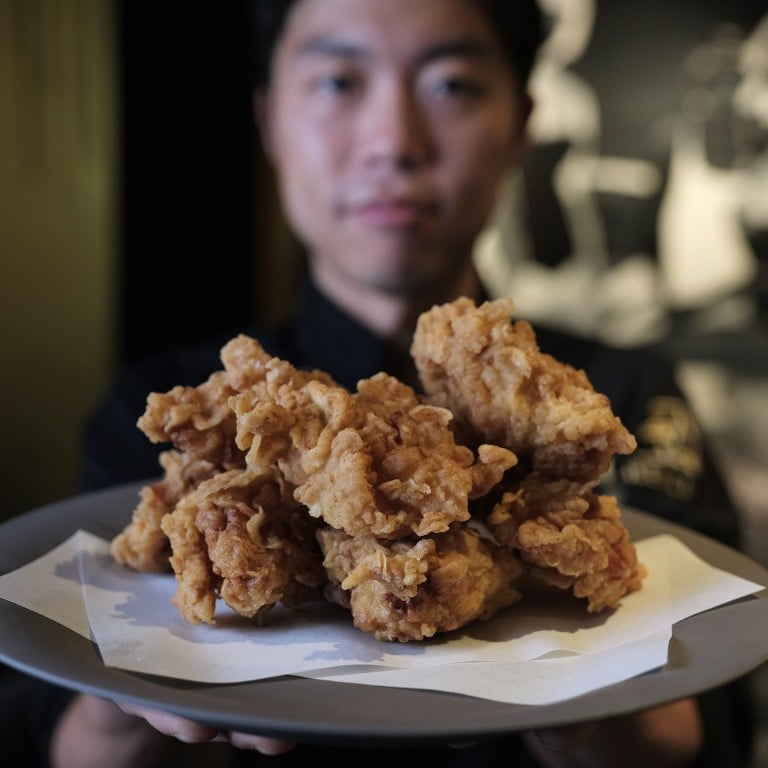 How Korean fried chicken – the other KFC – became a huge hit in South Korea and then the world
South Korea is widely known for having one of the best and most crispy versions of a dish enjoyed all over the globe
There are more fried chicken restaurants in South Korea than there are McDonald's and Subway restaurants worldwide
"Who hates fried chicken? Even a shoe tastes good when you fry it," chef Yong Soo-do says with a laugh, as he waits for a vat of oil to reach optimal temperature to fry thinly battered pieces of chicken.
Like many Koreans, Yong has fond memories of growing up eating fried chicken with his family. His father would bring home a big bag containing a crisp and juicy bird once a month to share around the dinner table.
"When my dad bought home fried chicken, it was like a party. It was a feast for the family," says the 32-year-old.
When fried chicken first exploded in popularity in South Korea in the 1970s, it was a dish for special occasions that brought families together. Nowadays, it is a ubiquitous foodstuff often served with a cold beer or soju and eaten any day of the week.
Having previously worked at modern Korean restaurants Bib n Hops, Jinjuu and U Hang in Hong Kong, Yong has spent years perfecting his recipe for Korean fried chicken – the other KFC – which includes marinating it overnight in brine, then putting it in a tempura batter and a home-made chicken powder. He is currently executive chef at Silencio, a Japanese izakaya close to Hong Kong's Lan Kwai Fong nightlife district.
Korean fried chicken has made a name for itself outside South Korea for its double-fry technique, making it extra crispy and – surprisingly – less oily than its American equivalent, Yong says.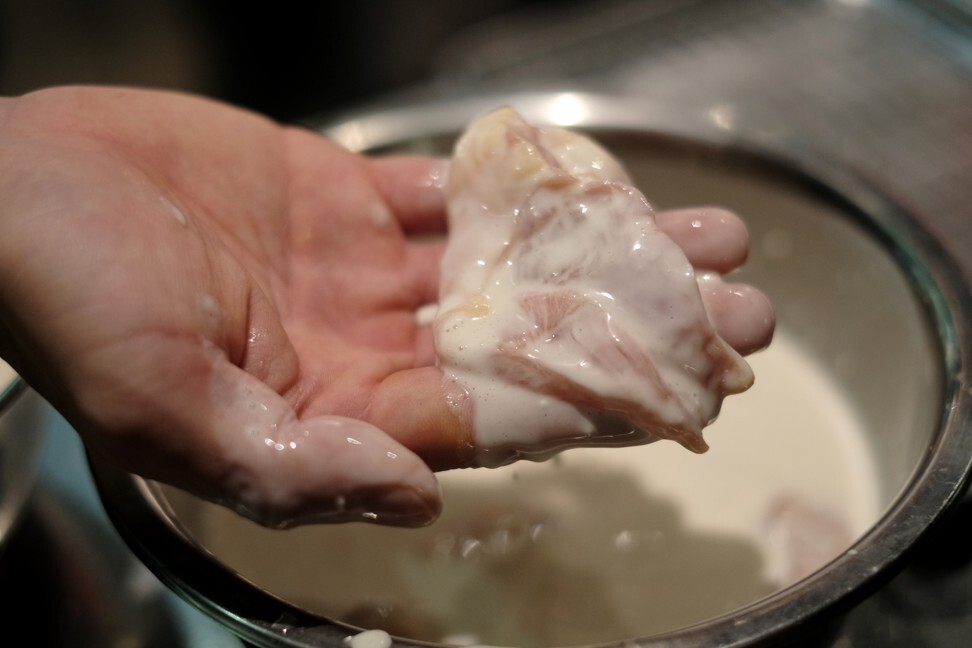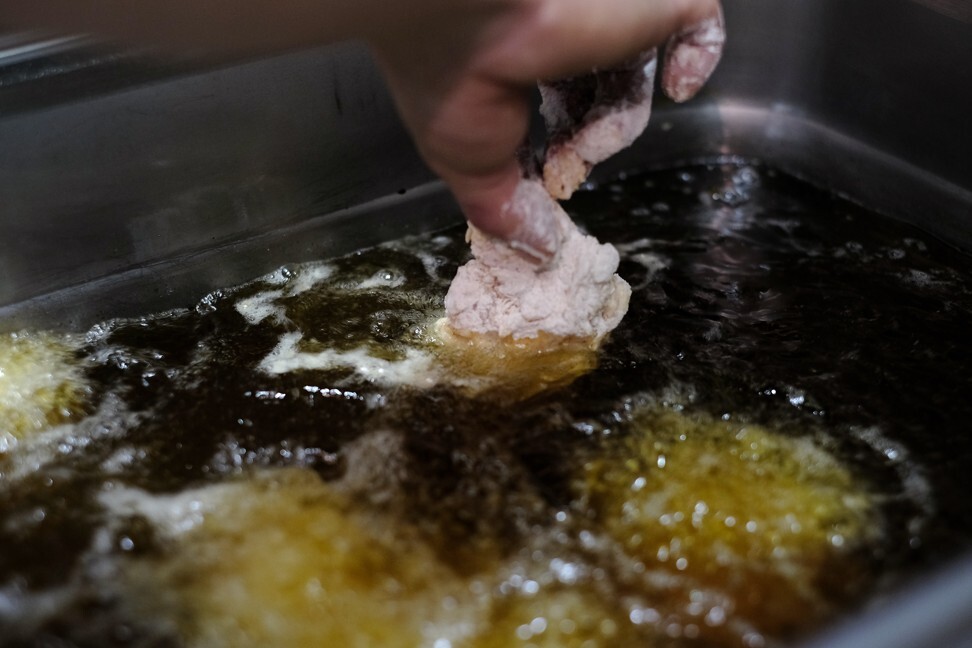 When the oil has reached 300 degrees Fahrenheit (149 degrees Celsius), Yong puts the chicken pieces in for three minutes, sealing in the juicy meat. The pieces are then rested – dripping off excess oil – while he heats the oil up to 400 degrees Fahrenheit. The second fry gives the outside its beautiful golden colour and loud crunch.
"If you just deep-fry it one time, it stores all the oil and it's very greasy. That's why I double fry because the batter is already cooked and it absorbs less oil. So when you eat it, it's less oily," he says. The result is a tasty balance of crunchy exterior and very tender meat inside.
South Korea is widely known for having one of the best and most crispy versions of a dish enjoyed the world over, but the culinary conversation surrounding the history of fried chicken as we know it today – bone-in portions of chicken, dipped in batter and fried – isn't well documented, though there are some clues as to its origin.
Adrian Miller, 50, is a food historian and the author of the James Beard Award-winning book Soul Food: The Surprising Story of an American Cuisine, One Plate at a Time.
He says the earliest written recipe for fried chicken came from a British cookbook published in 1747 called The Art of Cookery Made Plain and Easy by Hannah Glasse. The recipe, which was a hit in Britain and its colonies, particularly the American southern states, called for "butchered pieces of chicken to be floured and then fried in hog's lard".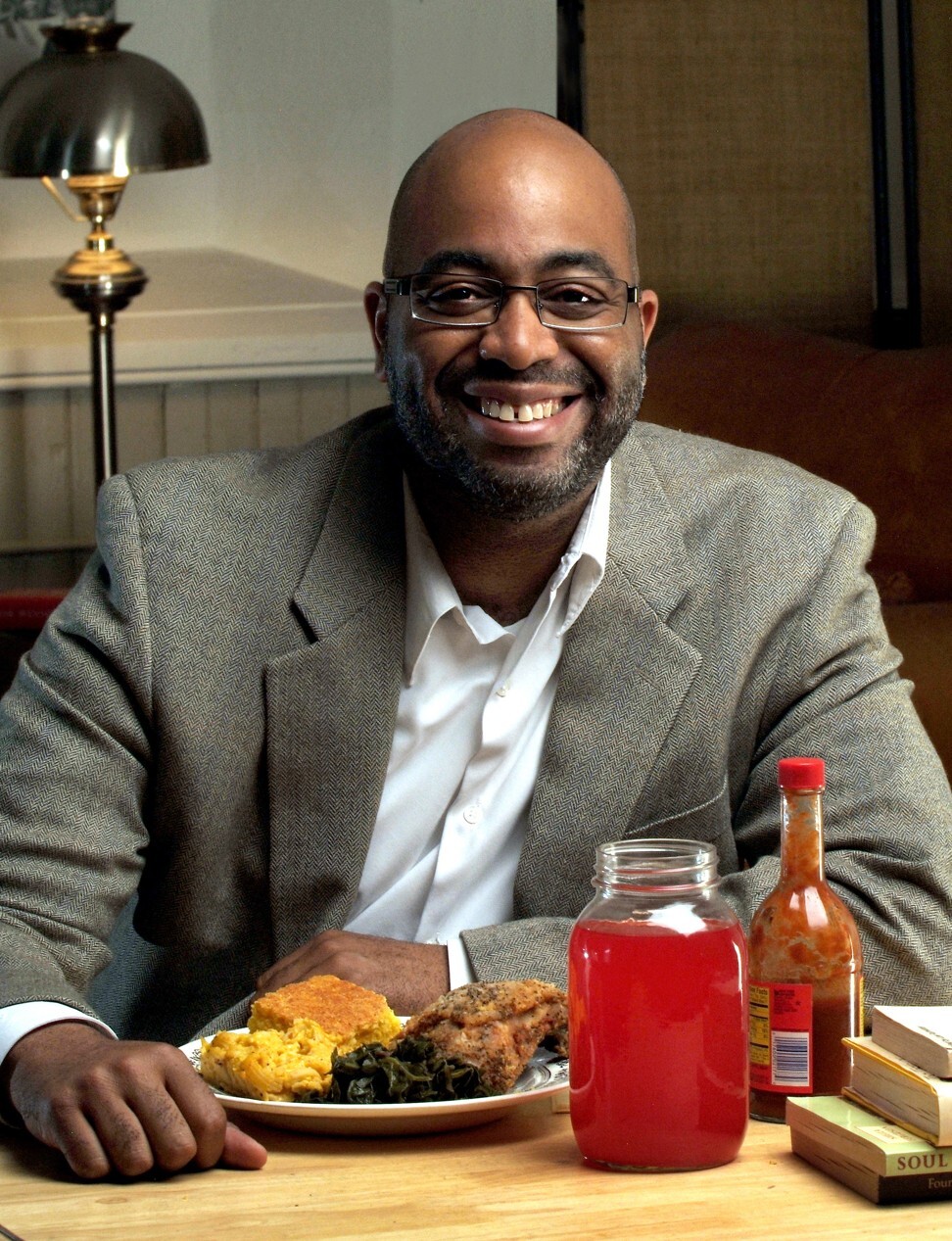 While the dish was increasingly found on tables across America's southern states during the late 1700s and early 1800s, slaves from West Africa did not invent or bring fried chicken to America during the transatlantic slave trade, as some people assume, Miller says.
"I would love to prove that fried chicken is from West Africa, because it's one of the most glorious things ever created. But there's really not a lot of strong evidence for that," says the expert on African heritage and American cuisine.
West Africans had a long-standing penchant for cooking with chicken, Miller says, "but the way that we understand fried chicken in the US just really doesn't measure up with the West African [braised method of cooking chicken]".
Miller believes the dish became a favourite in the southern American states because there was a prevalence of poultry, and it was loved by both the white community and slave population, who were "familiar with chicken".
The history of the dish takes an ugly turn in the 19th century, however. As fried chicken became deeply linked with the southern states, it opened the door for racist stereotypes that connected African-Americans to fried chicken. They were depicted in the media as poultry thieves and ravenous eaters of fried chicken.
"You see a popular-culture campaign to dehumanise African-Americans to make them seem childlike or bestial," Miller says. "And a lot of times popular culture uses these images of African-Americans eating certain foods just to reinforce the idea that African-Americans were really not intellectuals, but were driven by base instincts.
"Two of the most popular images that were used, in terms of food, were eating fried chicken and watermelon. Even though, crazily enough, plenty of whites were eating those same foods and love them as much, for whatever reason, the idea and the negative associations with those foods stuck with African-Americans [and still exists today]."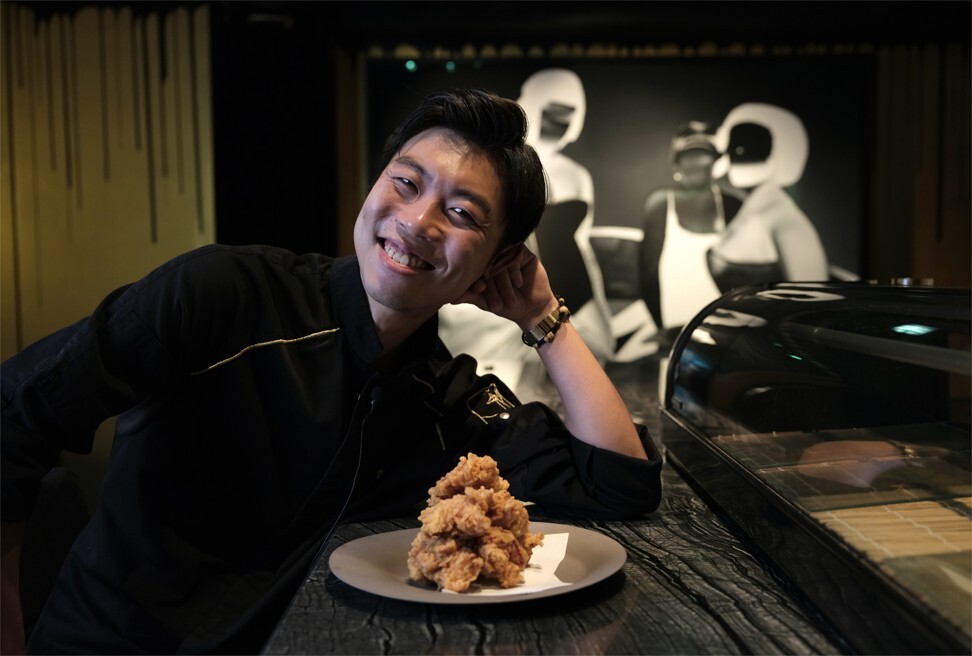 Before the 20th century, fried chicken was a luxury eaten on special occasions. Although the recipe is simple, not everyone had the right kitchen tools or access to affordable poultry to make it at home. But with dramatic improvements in poultry farming, one person made the greasy delight much easier to get hold of.
In 1952, Colonel Harland Sanders opened the first Kentucky Fried Chicken restaurant in North Corbin, Kentucky. He took the humble homestyle food and commercialised it, spreading the love of fried chicken around the country –
and then the globe
.
So how did it make its way to North Asia?
Koreans were first introduced to American-style fried chicken during the Korean war (1950-53). The concept of frying battered pieces of chicken was introduced by American troops stationed in South Korea during the late 1940s and early 1950s. Until then, Koreans had steamed their chicken.
However, it was not until a few decades after the war ended that American-style fried chicken truly took off in the country.
The war had left South Korea impoverished. In the 1960s, salarymen would bring home "yellow bag chicken" – a whole rotisserie chicken bought at a market – on payday. The bird was so expensive that it was a luxury to be savoured. Yong says people still have fond memories of eating this "yellow bag chicken", and this nostalgia also helped fuel the boom in Korean fried chicken.
Then two changes occurred in the early 1970s: cheap cooking oil became widely available, and chicken more affordable. This made it possible for families to prepare their own fried chicken, seasoning it and coating it in flour before dunking the whole bird in hot oil.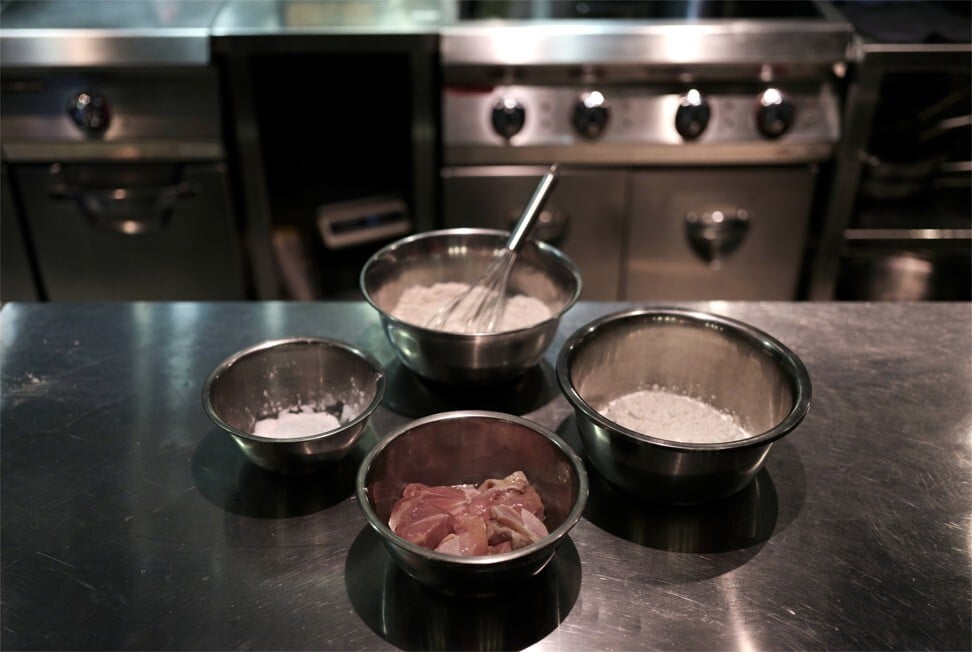 Fried chicken went mainstream in 1977 with the opening of Lims Chicken, in the basement of Seoul's Shinsegae department store.
The founder of Lims Chicken, Yu Seok-ho, had travelled to the United States in 1975 to study, and saw how KFC sold its fried chicken in pieces. He started experimenting and created his own "ginseng chicken", selling his creation in a six-piece set.
Lims became the first fried chicken franchise in South Korea, and appetite for the dish grew bigger with KFC entering the market in 1984. Now, people had easy access to the American fried chicken they had tasted or heard about as a result of the Korean war. Despite the high price for KFC, Yong says, people were willing to pay for the American fast food because it tasted good.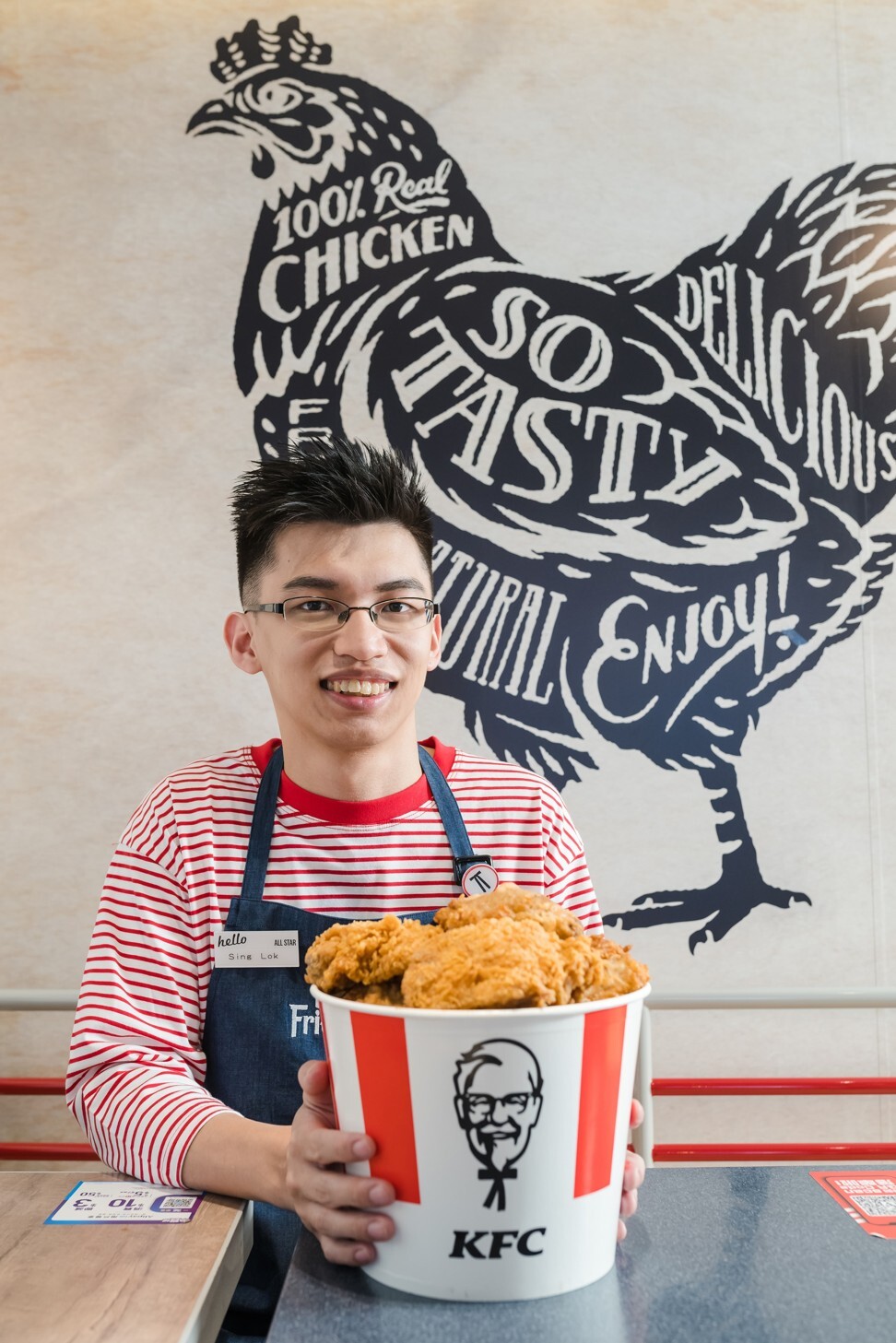 The growing demand for fried chicken in the late 1970s and early 1980s encouraged ambitious entrepreneurs to set up their own restaurants. As a result of the fierce competition, there is no single definitive recipe.
There are a variety of cooking methods and special sauces, including curry flavoured; "snow wings" with cheesy powder; marinated in garlic soy sauce; oven roasted; covered in chilli sauce; and even "half-half chicken", where a whole bird is deep-fried but only half of it is sauced.
Today there are some 15 fried chicken brands in South Korea, the best known being Pelicana Chicken, Mexicana Chicken, Genesis BBQ, and Kyochon Chicken. Yong says the boom was also fuelled in the 2000s by Korean dramas such as My Love from the Star and the 2002 World Cup, which promoted beer and fried chicken as a perfect match. Koreans even made a new word for the combo of fried chicken and beer: chimaek.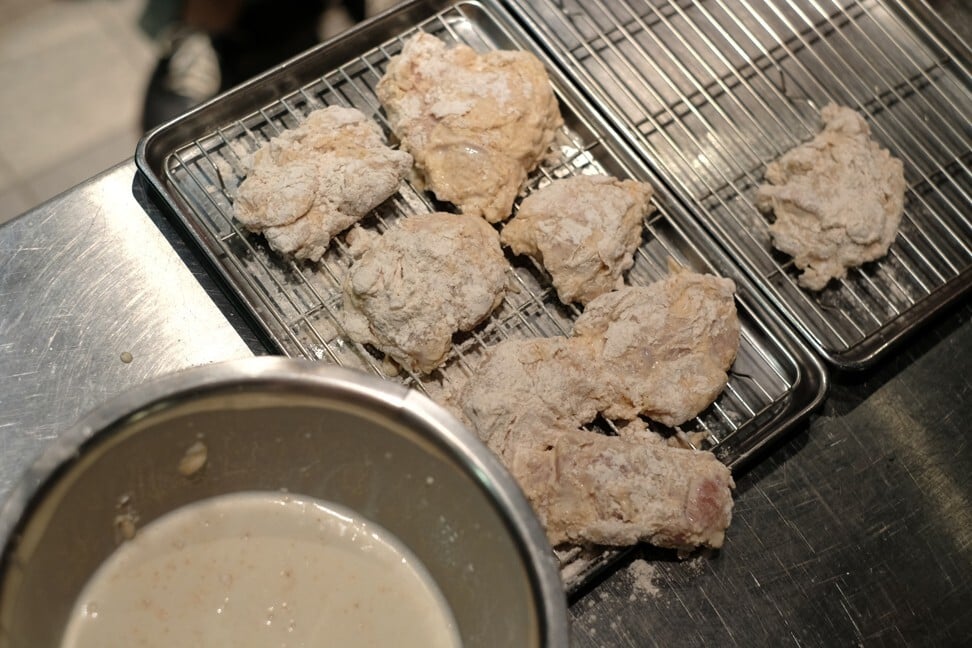 As of February this year there were a staggering 87,000 fried chicken restaurants in South Korea, according to a report in the Korea Economic Daily, compared with nearly 38,000 McDonald's and 43,000 Subway outlets worldwide.
In recent years, the phenomenon has gone full circle, with Korean fried chicken stores opening in the US.
"I feel very happy and glad that we Koreans elevated Korean fried chicken the way it is right now, and people are actually recognising it around the world," Yong says.
Additional reporting by Yang Yang
This is part of a podcast series called Eat Drink Asia. Follow Eat Drink Asia on Spotify, iTunes or Stitcher, or find it and the Post's other podcasts here. Happy eating!