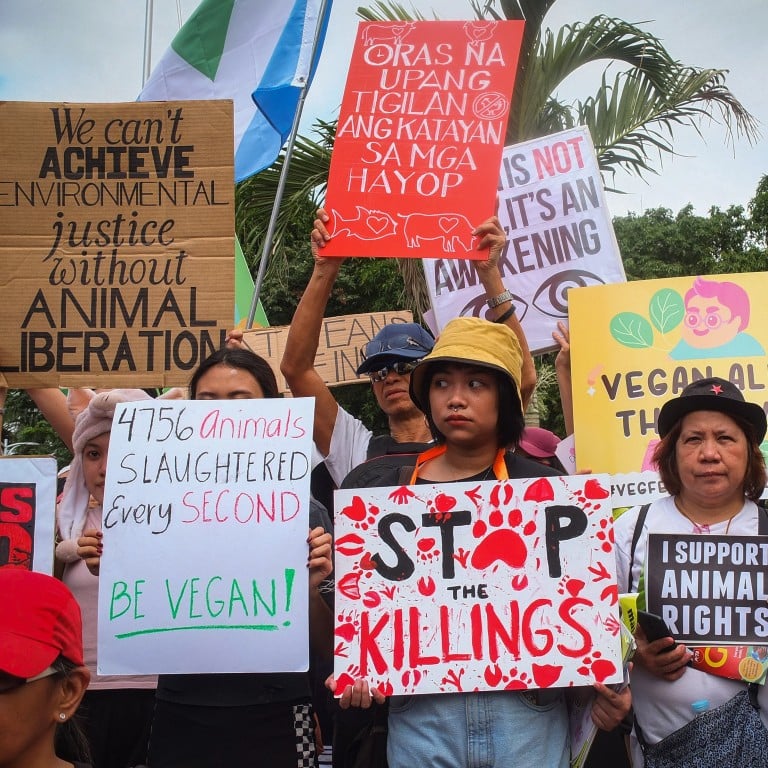 Vegan in the Philippines: how plant-based diet is spreading in a country that loves its meat dishes
Veganism is on the rise thanks to a growing awareness of the health benefits of a plant-based diet and the ease of sharing information on social media
Plenty of traditional dishes and snacks in the Philippines are vegan to start with, and others can be adapted. In Manila, vegan grocers help popularise the diet
When Philippine yoga teacher Nancy Siy founded the Manila Vegans Facebook group in 2014, only 70 people were interested enough to join.
Now the group boasts more than 36,000 members – and it's a reflection of the growing popularity of the
vegan movement
in a nation that loves its meat dishes.
Siy, 40, says that although not all the group's members stick to a strictly
plant-based diet
, they have a comprehensive understanding of the rationale for living a vegan life.
"Ten years ago, when I first became vegan, it was largely unknown," Siy says. "Fast-forward to now, veganism has gained popularity. Because of social media, information has become more democratic; things become more shareable, including truths about factory farms, slaughterhouses, climate change and health."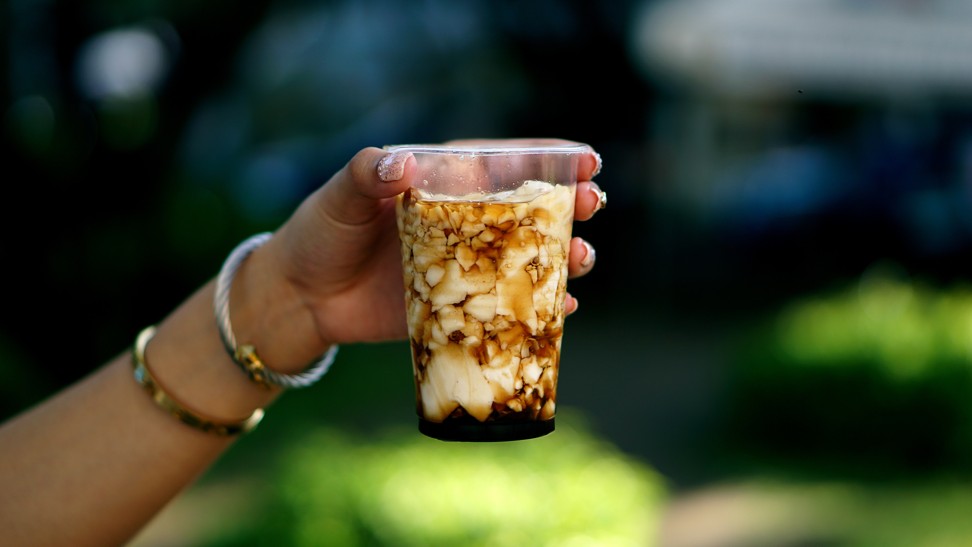 Strict vegans refuse to eat all meat and animal products – including dairy foods, fish, shellfish, eggs and honey – and avoid animal-derived products and services, including animal entertainment, products made from fur or leather, and anything tested on animals.
Siy says there are now a number of dedicated vegan restaurants in
Metro Manila
's Makati City district, such as Greenery Kitchen, Cosmic and Green Bar. A global app called Happycow lists 58 vegan dining options in the Philippine capital region.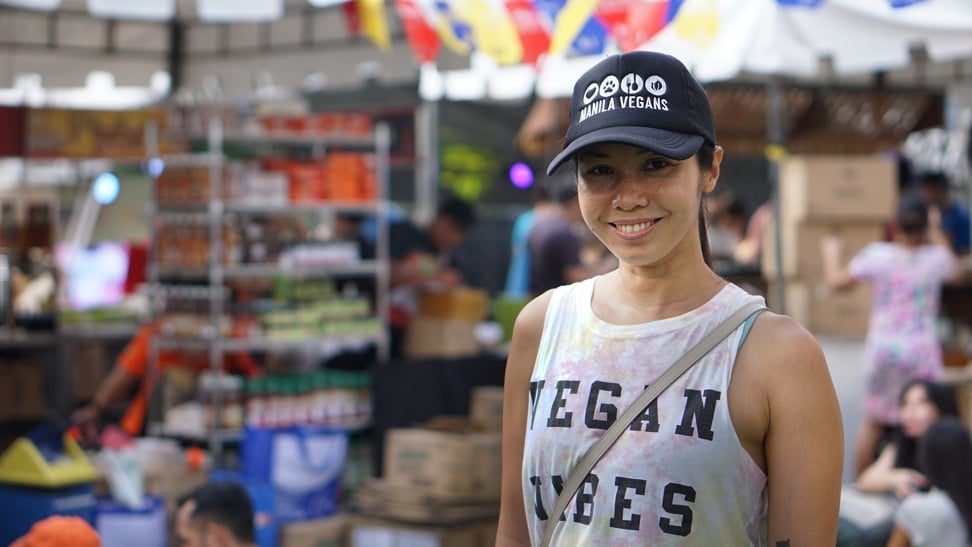 Still, vegans don't have to go far to find food that suits them anywhere in the Philippines – more known for its meat-heavy cuisine and, in particular, its roast pork dishes. Vegan-friendly delicacies can be had for a small price on the streets of Philippine cities. Less than US$1 will buy enough food for a sustaining meal.
"Vegan food has been in our streets since even before veganism became huge," says Siy, who has followed a plant-bsaed diet for more than 10 years. "What we have that may be interesting to foreigners are rice-based snacks and coconut products, like minatamis na bao [coconut spread]."
In 2016, VegFest Pilipinas, the first large vegan event in the Philippines, was held to present alternatives to the meat-based food economy.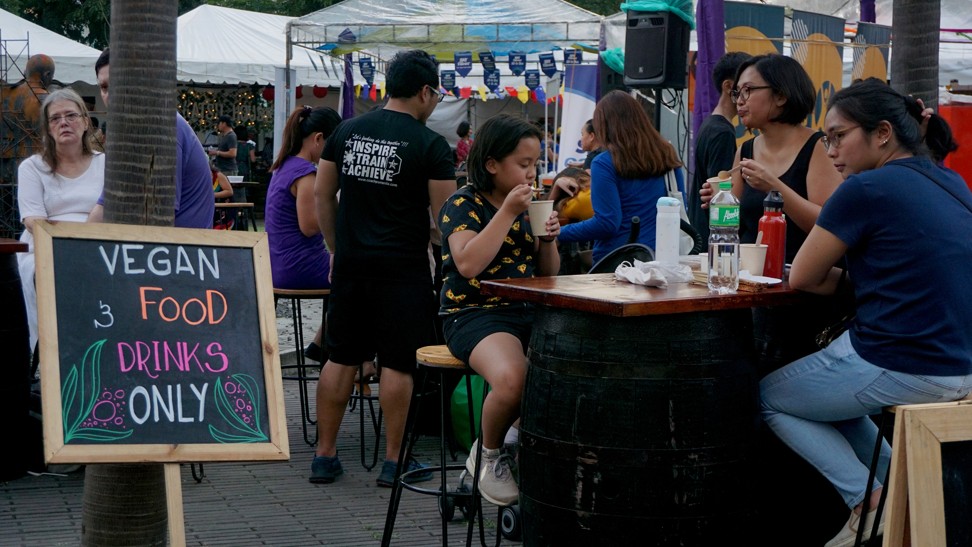 Now an annual event, the two-day festival allows vegans and the vegan-curious to enjoy plant-based food and buy vegan merchandise, attend educational talks and cooking demos, join
yoga
and fitness classes, play games and see films.
Vegans in the Philippines, like anywhere else, know a great deal about the dietary benefits of their lifestyle choice. With lack of sleep, high blood pressure and diabetes big health issues in the country, they are eager to learn more.
Many vegans are deeply aware of the environmental reasons for avoiding animal products, such as the air and water pollution farming animals causes. Those who adhere to a plant-based diet may also be driven by compassion, not just health, advocates say, pointing to battery chicken farms and the brutal practises often followed in cattle slaughterhouses.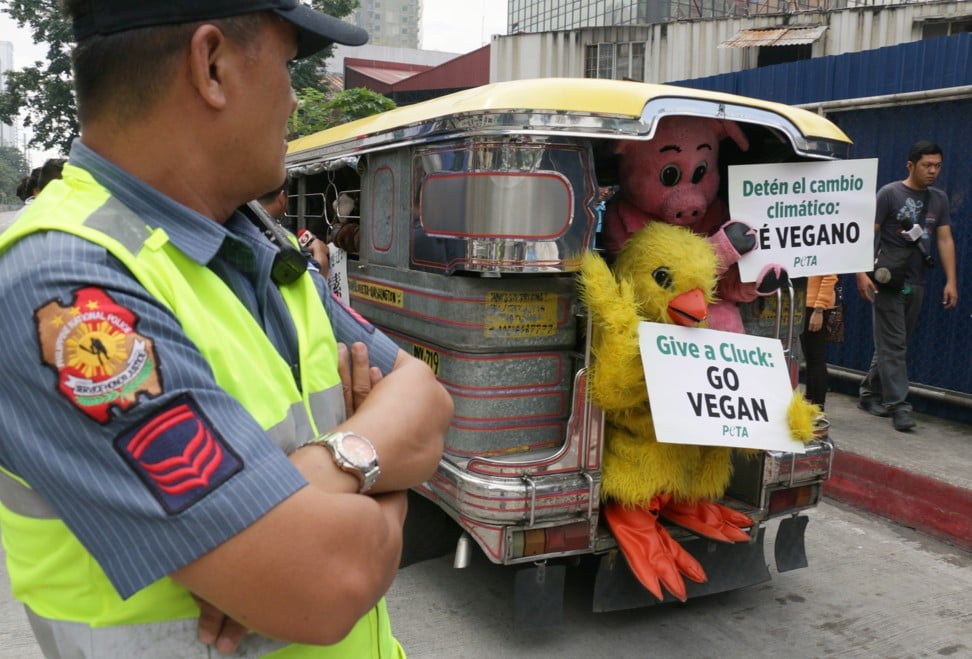 Auggie Yap Suratos, who owns and runs two Vegan Grocer outlets in Manila, one in San Juan City and one in Las Piñas City, has seen veganism steadily gain ground in the Philippines.
"Decades ago, restaurants had never even heard of the word 'vegan', let alone prepared a meat-free meal. The vegan community here now is growing, especially after the documentary film The Game Changers," she says, referring to a 2018 film about the benefits of a plant-based diet for athletes.
"Filipinos were inspired to go vegan after watching it and learning about the impact on the environment. In addition, a lot of people find that they feel better in terms of physical health when they start doing a plant-based diet."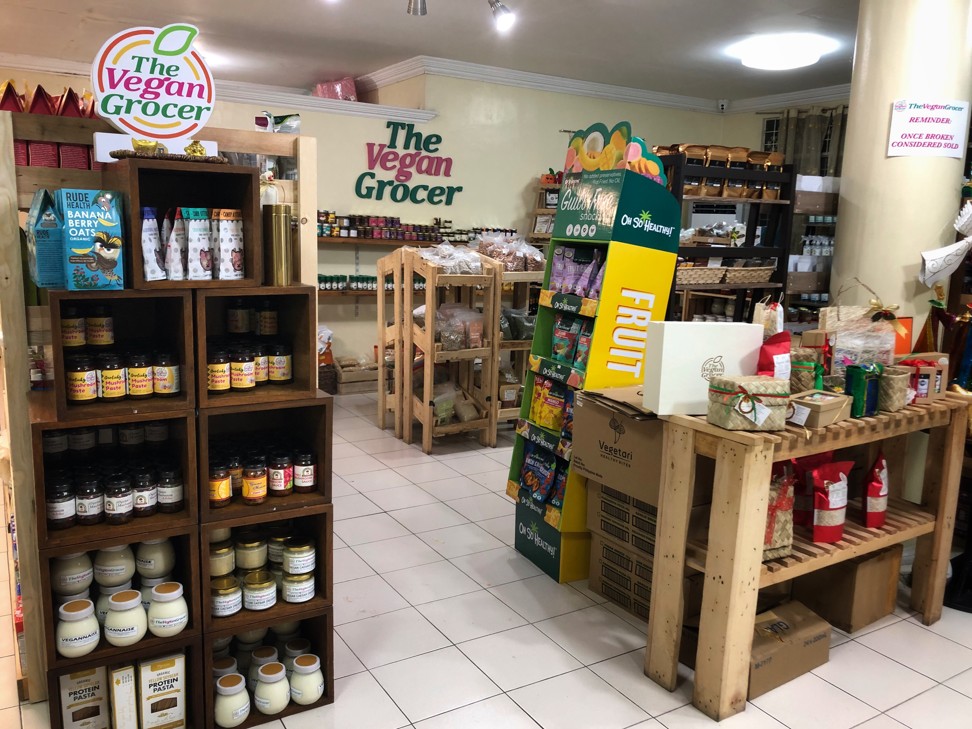 Diagnosed with endometriosis, a painful condition in which tissue usually found in the lining of the uterus spreads to other organs, in 2006, Yap Suratos quickly changed her diet to improve her health.
"My husband knew that food can help you heal your body, so he introduced me to a programme that encouraged eating plant-based food or being vegan," the 43-year-old says. "From then on, I fully embraced a plant-based lifestyle."
A vegan for 13 years, Suratos says her Vegan Grocer outlets aim to enlighten and educate Filipinos about veganism, and help them understand that being vegan is viable, economical, and sustainable.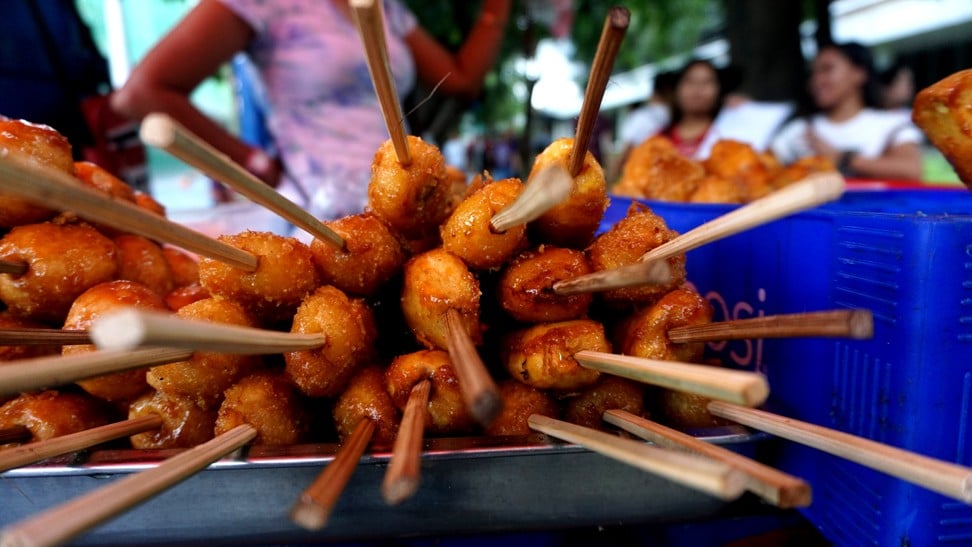 All products for sale in her two stores are meat-free, dairy-free, egg-free, honey-free, gluten-free, soy-free, corn-free, yeast-free, keto-friendly and wholefood-plant-based; they cater to vegans but also customers with other dietary restrictions. Both shops sell all kinds of mock meat, and eco-friendly products including a range of personal care items.
"We curate all the products we carry so we know that people will find it amazing to transition into being vegan or vegetarian," Yap Suratos says. "When people come by the store, especially first-timers, they usually ask which are the bestsellers. Most of the time, they come back for more and try out other food they haven't tried from the store."
The Vegan Grocer's main shop, in San Juan City, is in the heart of Metro Manila. "We have foreigners coming in from Australia, Europe, America, the Middle East and Southeast Asia," Yap Suratos says. "They are so thankful that they have a grocery to go to and buy their food."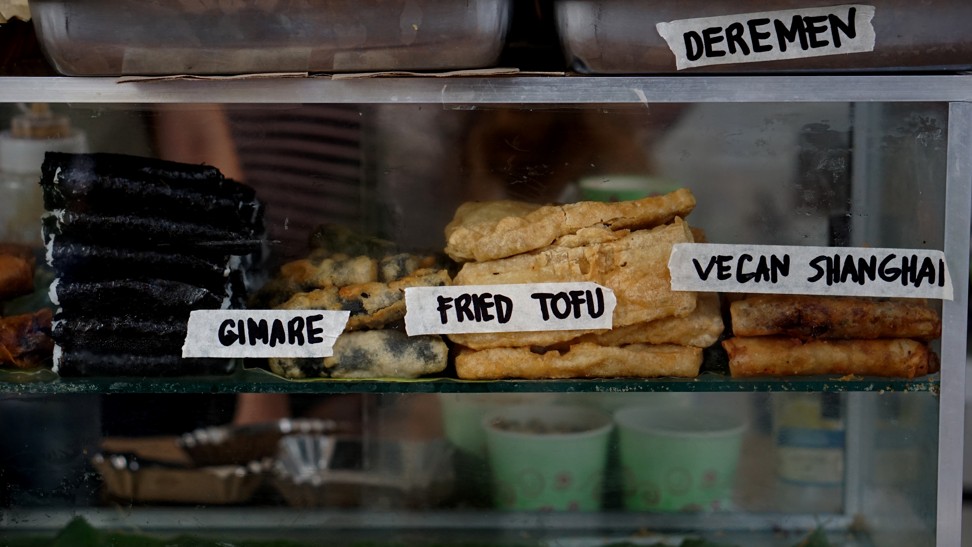 Vegan dining in the Philippines
Puto are steamed rice cakes traditionally made from fermented rice. Although they are usually white in colour, the cakes can be coloured with natural ingredients, such as ube (purple yam) or pandan. Savoury and slightly sweet, puto rice cakes are often sold alongside suman, another type of rice cake that is wrapped in banana leaves. Vegans should be aware, however, that some vendors add milk to the batter or add cheese as a topping.
Ginataang bilo-bilo is a hot Filipino dish made from glutinous rice balls, taro, sweet potatoes, bananas, jackfruit and tapioca, often drizzled with coconut milk. The texture is similar to Japanese mochi balls, but they are smaller and served hot with a thick, sweetened soup. Although the delicacy originated in the northern Philippines, ginataang bilo-bilo are served in carinderias (local eateries) around the country.
Vegans can even savour a version of the nation's famous dish adobo, in pork, chicken or seafood is marinated in a mix of soy sauce, vinegar, garlic, pepper and spices. A variety of vegetables can be cooked the same way, including adobong sitaw (long green beans) and adobong tokwa (tofu).
Another option for vegans is ginataang langka – unripe jackfruit simmered in coconut milk until it softens and the piquant flavour emerges from the tender flesh of the fruit.
Then, there is laing, which is taro leaves simmered in coconut milk.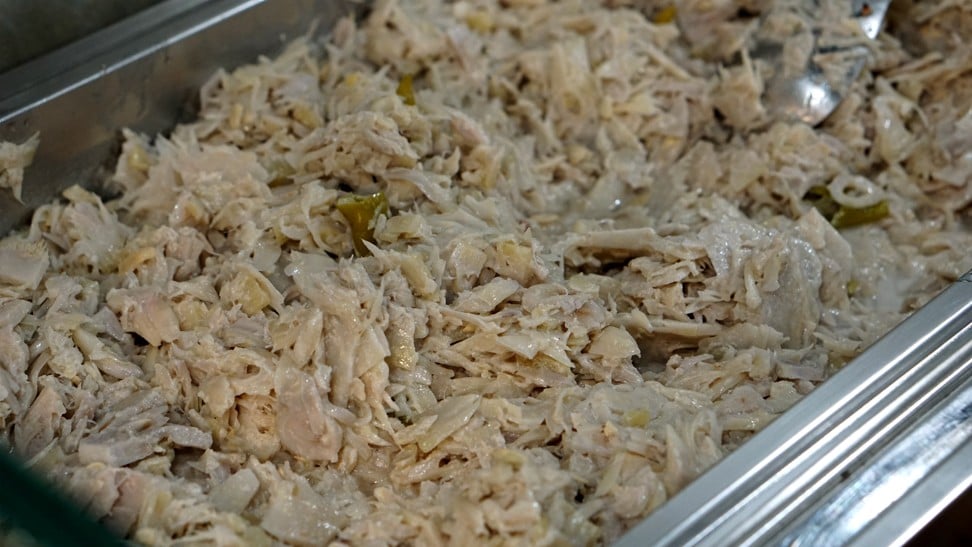 Vegan visitors to the country who only want a snack can turn to mani (peanuts) and mais (corn), sold on the street from carts or buckets. Simple steamed mais is cut off the husk and topped with margarine and salt. Beware that some versions include cheese powder.
Binatog is steamed corn mixed with grated coconut (with the optional addition of butter).
Vegans in the Philippines can also try a version of silken tofu, called douhua, which is popular throughout Southeast Asia. There is also taho, which is douhua served with tapioca and arnibal (brown sugar syrup) and often eaten with a spoon or a straw. Taho is usually an option for a light breakfast or sweet afternoon snack. It is served in tiny, snack-sized portions.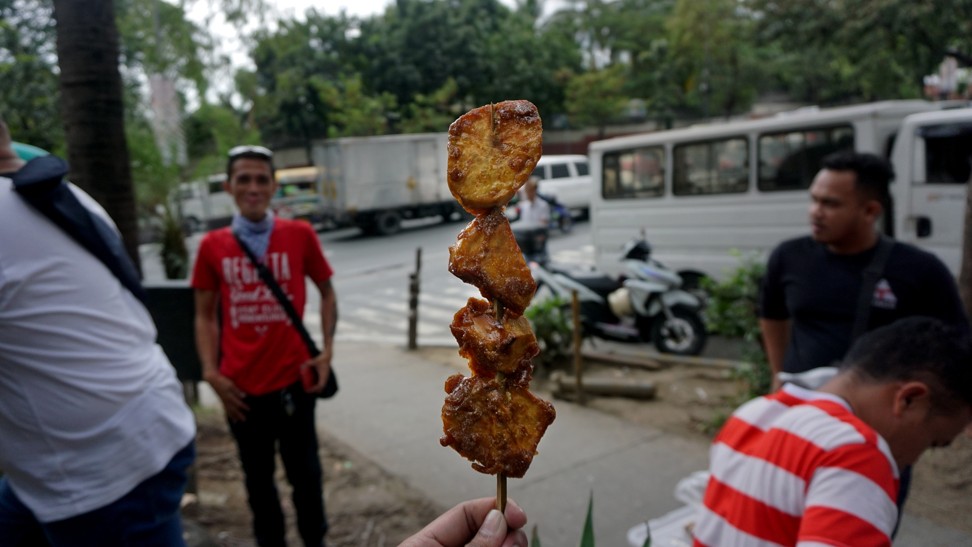 Banana cue are deep-fried plantain bananas coated with caramelised brown sugar. A staple Filipino merienda (snack), banana cues are often sold on the streets, alongside kamote cue (deep-fried sweet potatoes) and turon, which is essentially a banana cue rolled in a spring roll wrapper with some jackfruit and deep-fried to a crisp.
Buko is the Filipino term for young coconuts, and juice stands are everywhere in the country. Visitors can choose their own fresh coconut from a pile in any market and watch as the vendor cuts it open.
This article appeared in the South China Morning Post print edition as: Green shoots of change How the meaty are falling