Restaurant review: Saravanaa Bhavan, Tsim Sha Tsui, Hong Kong – great value Indian vegetarian food
Staff at the Indian vegetarian restaurant on Chatham Road are friendly and take time to explain the dishes on the extensive menu
The masala dosa, stuffed with spiced potatoes and served with four types of chutneys, comes in two generous sizes
Saravana Bhavan is one of the biggest Indian vegetarian restaurant chains in the world, and its bloody past has not deterred a loyal following of Indian food lovers.
The chain's founder, Pitchai Rajagopal, was sentenced to life imprisonment for murdering the husband of a woman he wanted to make his third wife.
The restaurant tycoon died last year 2019 at the age of 71 in Chennai, formerly Madras, the capital of the southern Indian state of Tamil Nadu, days after the Supreme Court rejected his final plea on medical grounds.
Saravana Bhavan, which has more than 80 shops in India and around the world, is known for its freshly cooked dosas, a type of crispy golden rice and lentil crepe, which earned Rajagopal his "dosa king" nickname.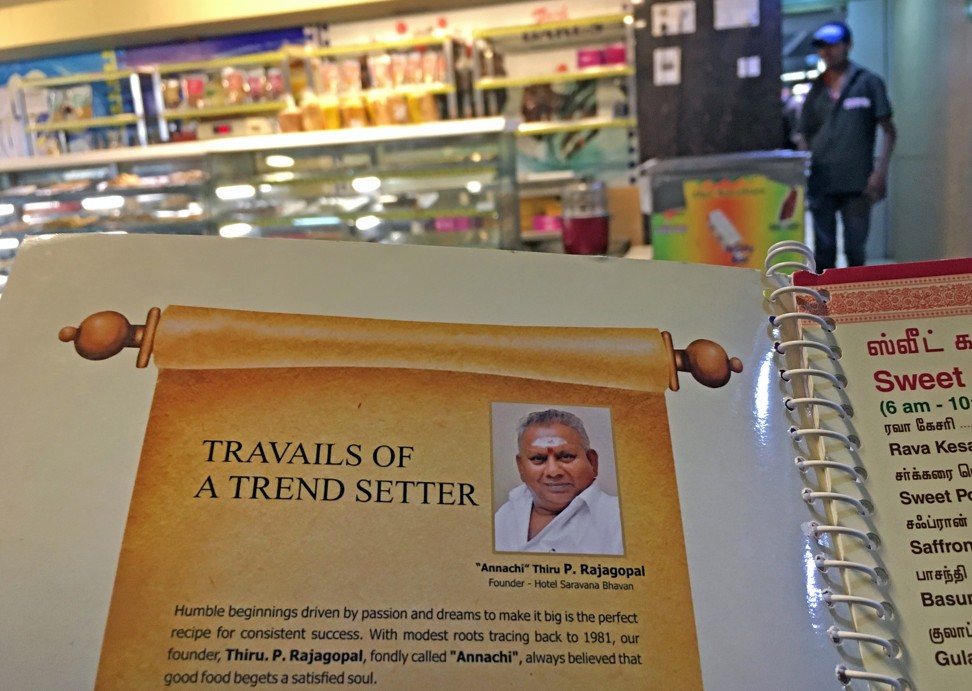 The restaurant is also famous for other South Indian delicacies such as vadas (deep-fried lentil doughnuts) and idli (steamed rice cakes).
The Hong Kong outlet, spelt with an extra letter a (Saravanaa Bhavan), is on Chatham Road in Tsim Sha Tsui, having moved from its original spot on Ashley Road.
We arrived at the spacious 110-seat space around 11.45am, and only two tables were occupied. The staff were friendly, taking time to explain the dishes on the restaurant's extensive menu.
We ordered pani puri (HK$65), a popular Indian street food, as an appetiser. The crisp puffed shells, which we filled with potatoes, sweet tamarind chutney and spicy mint water, were a refreshing start to our meal.
Next came the huge masala dosa (HK$65), stuffed with delicious spiced potatoes and served with four types of chutneys. Diners also have the option of getting the family dosa (HK$250), which is three times the size of the regular dosa.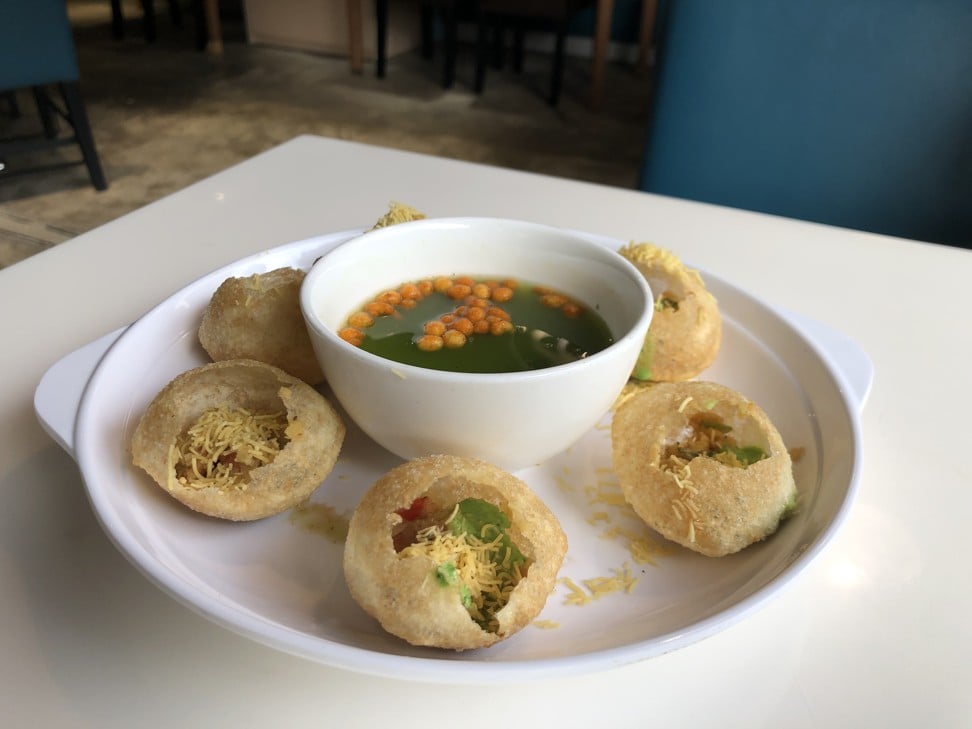 We also tried the north Indian thali (HK$110), which comes with biryani rice, paneer butter masala, dal butter fry, chana masala, pickles, raita and gulab jamun – a sweet made of milk solids dunked in rose-flavoured sugar syrup.
The cooling raita – a tomato, onion and cucumber sauce with a creamy yogurt base – helped balance out the spicy but flavourful dipping sauces.
The set also includes roti, an unleavened wheat flour flatbread, or naan, a leavened flatbread made of white flour.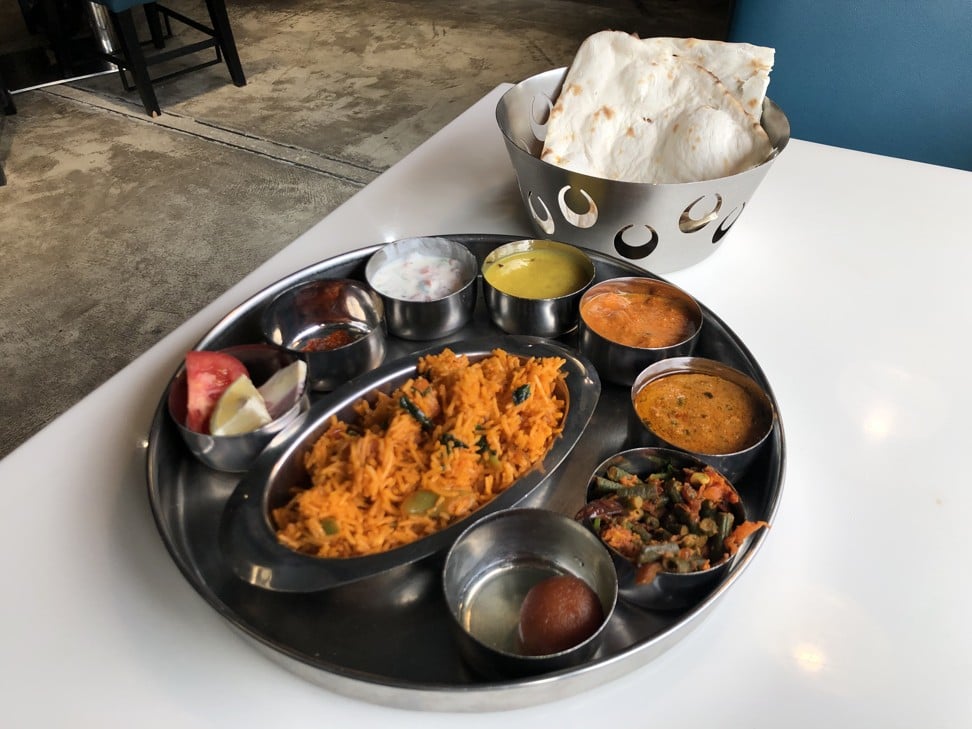 We also enjoyed the steaming hot masala chai (HK$35), a brewed black tea mixed with aromatic spices and milk.
With Jain-friendly (food suitable for people who follow Jain culture and philosophy) and vegan options also available, the restaurant's dishes are authentic and great value for money.
Saravanaa Bhavan, 1/F, Katherine House, 53-55 Chatham Road, Tsim Sha Tsui, tel: 2736 1127. Open: 8am-10.30pm
This article appeared in the South China Morning Post print edition as: Indian vegetarian fare as delicious as it is authentic