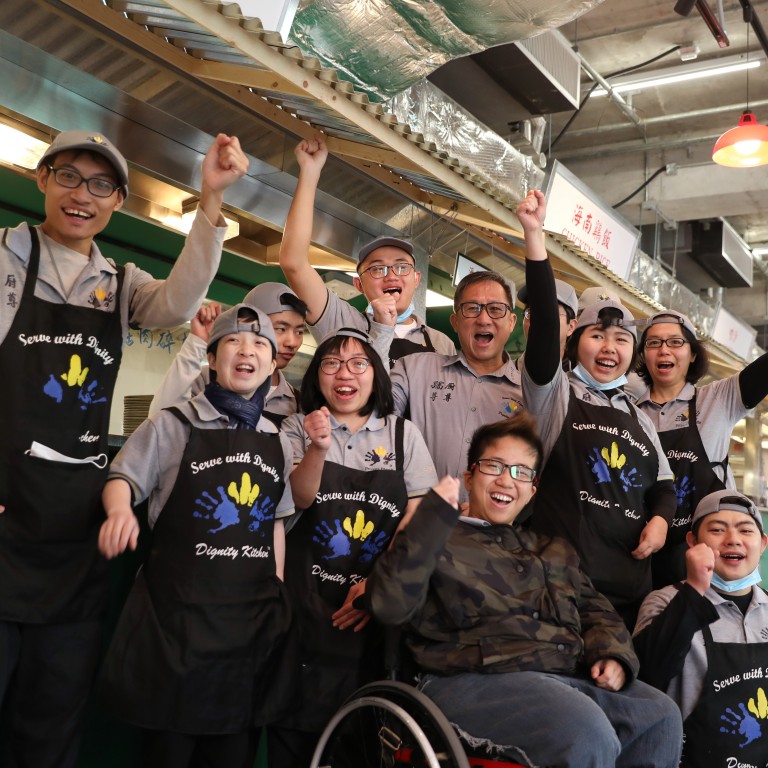 'I look at their ability, not their disability': Dignity Kitchen founder on training his Hong Kong workforce
Engineer and entrepreneur Koh Seng Choon founded Dignity Kitchen in Singapore a decade ago to train people with disabilities in the catering business
He opened a Hong Kong branch in January, after overcoming many challenges, and Dignity Kitchen is selling some of the best Singapore hawker food in the city
On the second floor of a newly renovated Hong Kong heritage building called 618 Shanghai Street is Dignity Kitchen, a bright and airy space that serves Singaporean hawker food.
The menu includes dishes such as
Hainan chicken rice
,
laksa
,
claypot rice
and
nasi lemak
, as well as Singaporean-style coffee and milk tea. For dessert, the pandan chiffon cake is just as good as, if not better than, that at famed Singapore bakery Bengawan Solo.
The food and drinks sold here in the bustling Kowloon neighbourhood of Mong Kok are prepared and served by staff with physical and mental disabilities. They are trained to cook and interact, with the goal of eventually finding employment elsewhere, as well as making the venue financially sustainable.
Opened in January, Dignity Kitchen is a social enterprise and the brainchild of Singaporean engineer and entrepreneur Koh Seng Choon. The energetic 60-year-old is brimming with enthusiasm, and pleased to see his latest venture take off, despite the financial challenges he faced launching the hawker-style restaurant in Hong Kong.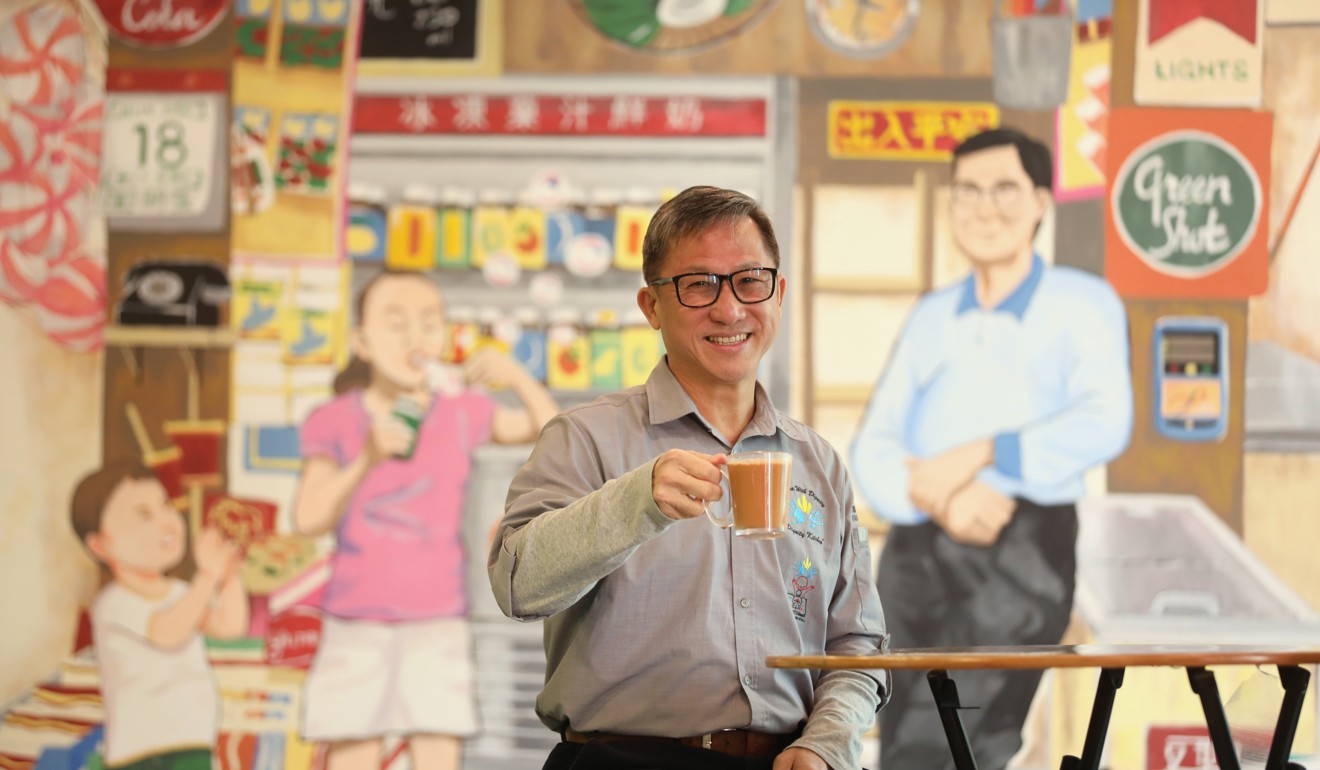 Koh, who set up his first Dignity Kitchen in Singapore a decade ago, says he made a conscious decision to replicate that model, serving
Singaporean street food
.
"Hong Kong people are so picky. Everyone here is so particular about their food. If we did wonton noodles we would be criticised [because] the shrimp is not big enough, or the portion is too small, " he says. "But Hong Kong people don't know much about Singaporean food, so that's why we're doing it here.
"And the hawker stalls in Singapore just focus on one dish, while dai pai dongs in Hong Kong are like a restaurant. They cook so many different things that it would be too complicated for us. We have people with all kinds of disabilities and different ages."
As well as eating tasty Singaporean fare, Dignity Kitchen customers get the chance to learn
basic sign language
when ordering from the drinks stall, which is run by deaf staff. For a coffee, pretend to hold a cup in one hand and stir a spoon with the other; for tea, plunge a tea bag into the cup. Want milk? Make a horn sign on your head. For sugar, place one, two or three fingers on your chin. Move your thumb up and down to say thank you.
It took three weeks for trainers to help staff describe the dishes to customers. Koh didn't expect it to be so difficult to set up the Hong Kong branch after resolving many practical issues ahead of the Singapore opening in 2010.
Five years ago, officials from the Hong Kong government's Efficiency Office, tasked with improving, social services, visited Singapore's Dignity Kitchen with then chief secretary Carrie Lam Cheng Yuet-ngor. Impressed, they invited Koh to open a Hong Kong branch.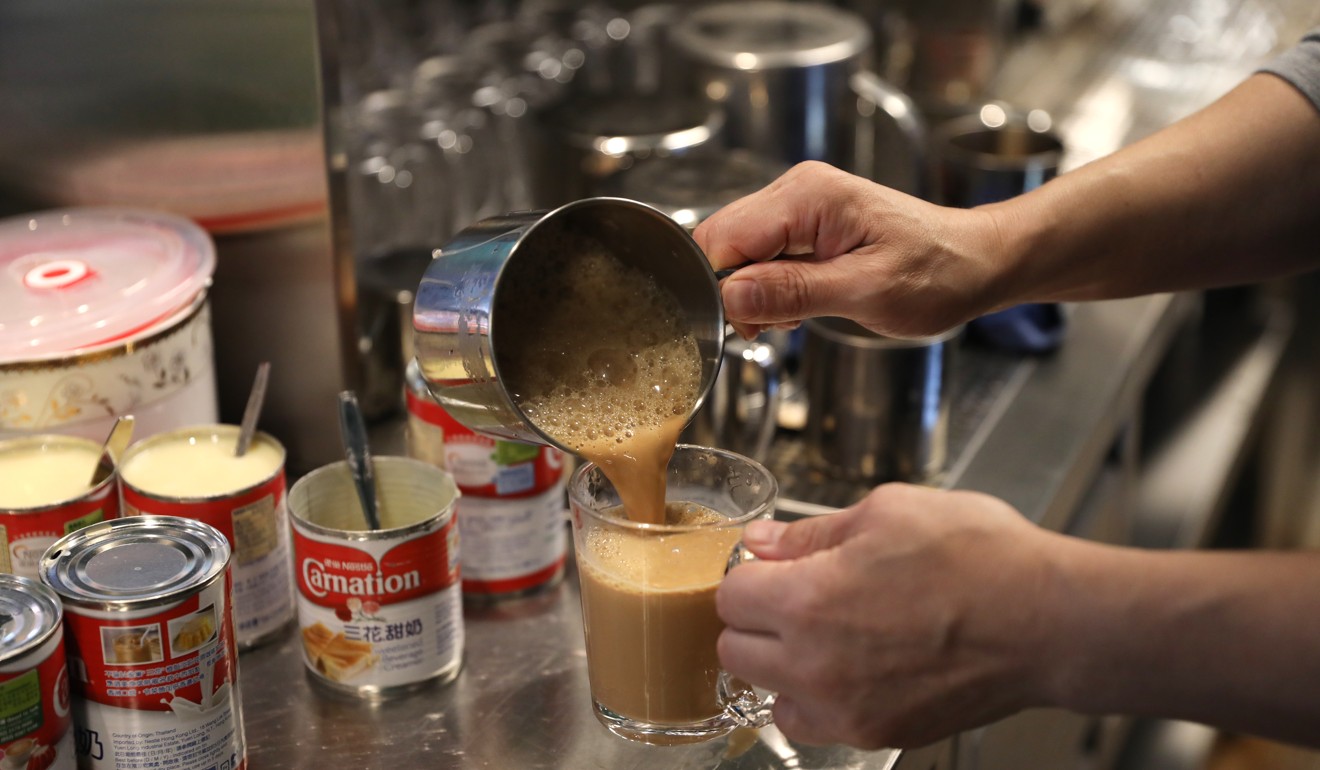 It didn't happen because of the
2014 "umbrella movement" protests
, in which key roads were occupied for 79 days by pro-democracy protesters. Four years later, the Urban Renewal Authority approached Koh about opening a the Mong Kok site, and in January 2019 he decided to go ahead.
Koh registered the company, raised funds and started renovations in June – just as fresh
anti-government protests
erupted. That delayed the opening of Dignity Kitchen by a few months, and incurred additional costs. A month later Koh had an encounter with radical protesters.
"I was stuck in the [Mong Kok] MTR when they were burning down the entrance … it was very scary. And this bunch of people smashing up things – it was actually a terrible experience. Then I told myself maybe there's a sign. I can go off, I can run away. But maybe it's a sign that I should stay and help, and I did. But the next six months were tough," he says, explaining that he committed HK$3 million (US$386,000) of his own money to the project, which cost more than HK$7 million.
Back in 2010, Koh had encountered numerous obstacles while setting up the Singapore Dignity Kitchen. He approached government agencies for funding, but they had never heard of a social enterprise training disabled people to run a hawker centre.
"They had a lot of questions because [they said] it's not possible," he says. "Normal people running a business is very tough … trying to get people with a disability to run a business is even tougher. But I look at their ability, not their disability."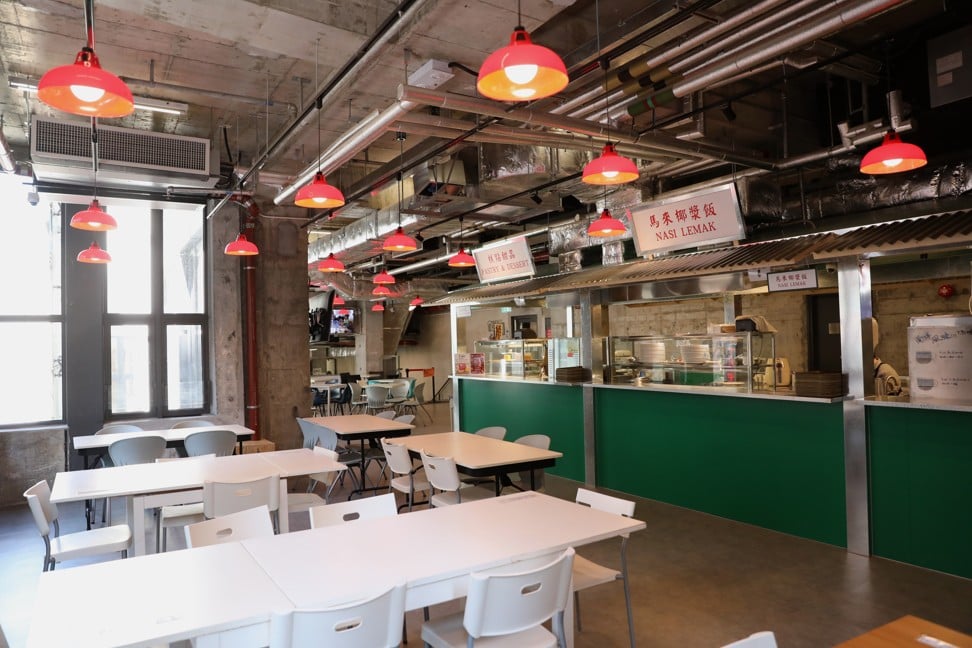 In the end Koh resorted to remortgaging one of his offices for S$200,000 (US$144,000) to get his venture off the ground, even though he knew little about the restaurant business.
As a result he sustained a loss of S$700,000 in the first two years, which was a painful financial lesson. It was his attitude as an engineer – "every problem has a solution" – that kept him going.
Eventually Dignity Kitchen began making money, though rent rises have forced the social enterprise to move twice, and it will relocate again soon to a space allocated by the Singaporean government.
Going from having no knowledge of the business, Koh has since written the handbook on setting up hawker stalls.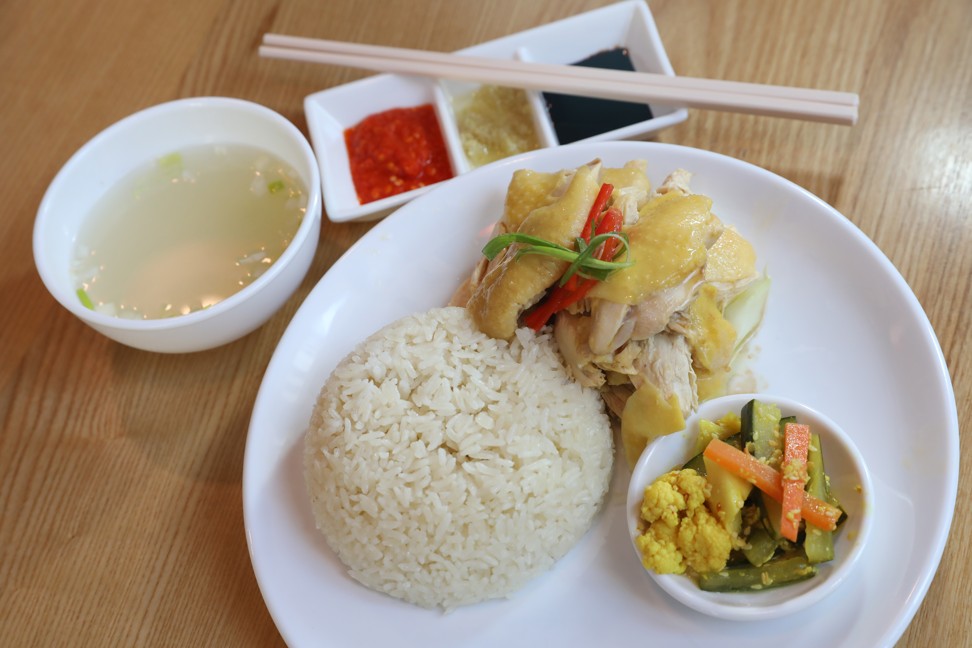 "What the Hong Kong government wants is a training method, our training method. You are looking at the only skilled training programme in Asia for
dai pai dong
," he says with a laugh. "Hong Kong has dai pai dongs but there's no training school."
Koh is married to a Hongkonger and usually spends time on Hong Kong Island when the couple visit his wife's family. While setting up Dignity Kitchen, he wanted to become more familiar with Kowloon, and stayed in districts such as working-class Sham Shui Po and Kwun Tong, waking up before dawn to observe the locals.
"What I saw was Hongkongers can survive through any crisis. They are so resilient," he says, referring in particular to elderly residents picking up cardboard, and street cleaners.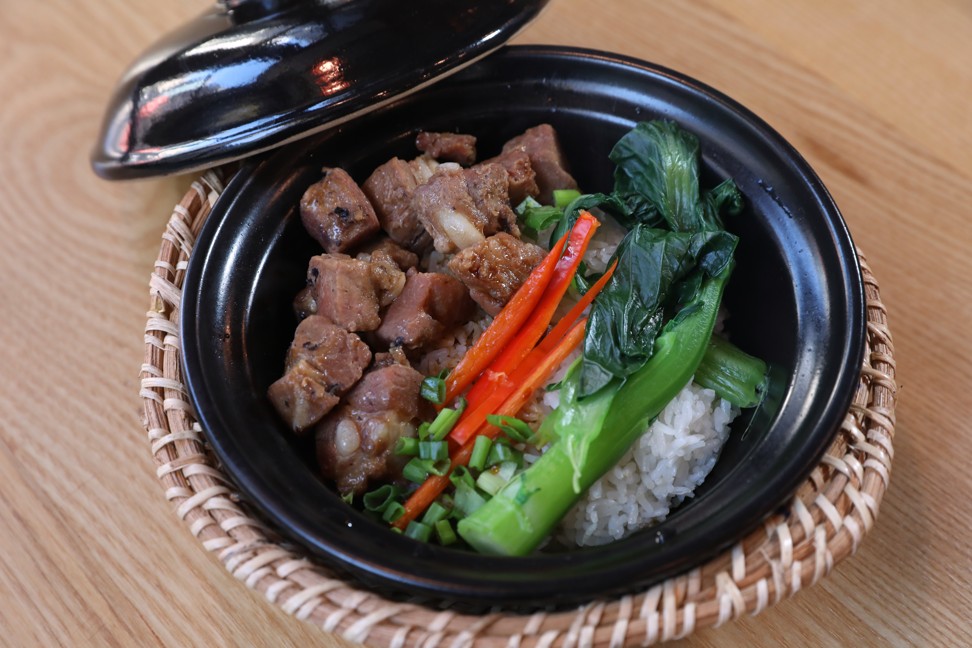 Hong Kong's Dignity Kitchen has 42 staff, 39 of whom have disabilities and are paid HK$37.50 an hour, the statutory minimum wage. Koh didn't even advertise the jobs, and yet there are some 60 people on the waiting list.
Singapore's Dignity Kitchen boasts a 60 per cent success rate in placing disabled staff in permanent jobs with companies keen to fulfil their corporate social responsibility.
"A lot of people need help. In Hong Kong there is no operation like this," he says. "At [community care NGO] St James' Settlement they are making handicrafts. Here they learn mise en place [preparing ingredients], cooking, and service support [interacting with customers and food hygiene]."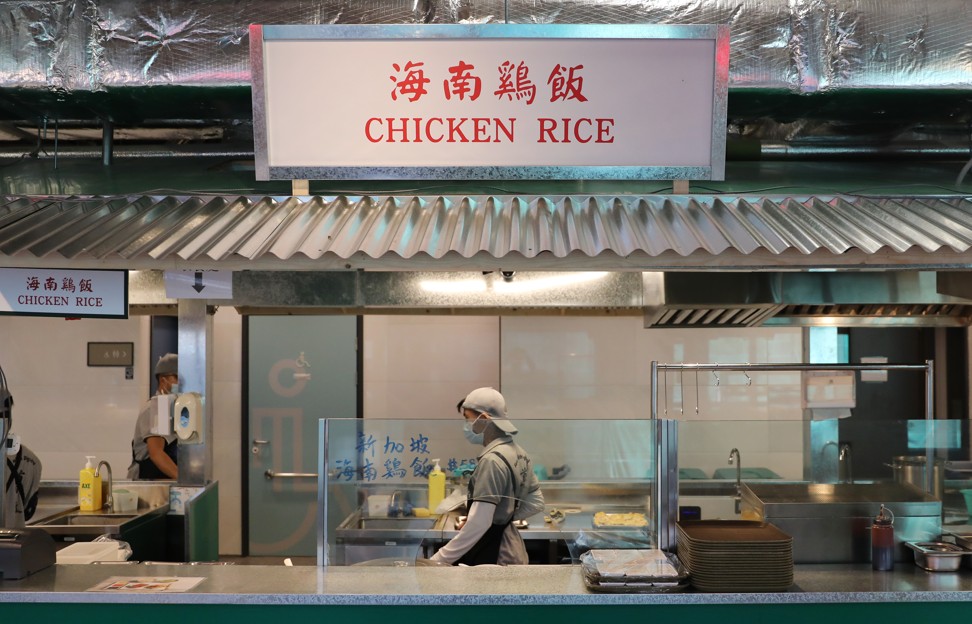 One person thrilled to be working at Dignity Kitchen is Chung Chi-ming, 34, who was born blind. As the company's receptionist he is aided by computer technology, and coordinates with elderly care homes to arrange for residents' lunch visits.
Koh spotted him at the non-profit Crossroads while sourcing dining tables and chairs, and felt Chung's fluency in Cantonese and English would be an asset for Dignity Kitchen.
"I get to communicate with different people and introduce them to this nice place," he says as he enjoys a cup of coffee after his lunch.
Meanwhile, Filipino Hannah Embuscado, 23, saw how Dignity Kitchen worked in Singapore when she visited as a Hong Kong Youth Ambassador last year.
"I was in tears because I was so moved by the impact, and I was excited to find out they were opening in Hong Kong," she says.
Being a marketing executive for Dignity Kitchen has given Embuscado a sense of purpose and belonging. "One time I brought my guitar and we started singing," she says.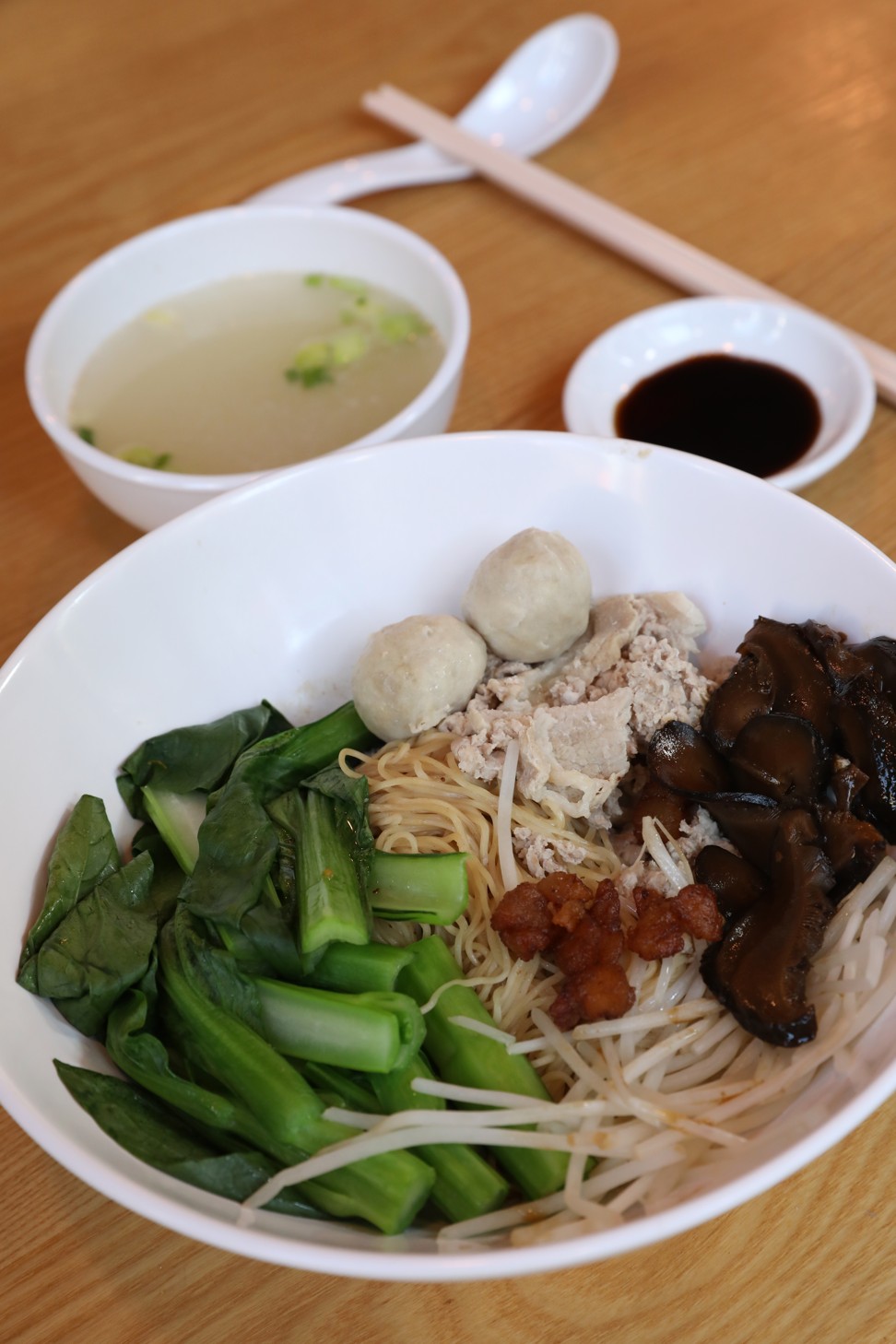 The welcoming atmosphere draws customers such as Calvin Lam Shu-ping. "I came here last week because my boss brought us here. I love the Hainan chicken rice and coffee. I'll be coming here once a week. It's spacious and the people are awesome. The portion size is decent and it fills me up," he says.
Asked about the HK$58 price for the Hainan chicken rice, which can be found cheaper nearby, Lam shrugs. "The pricing is fair. This is not a cha chaan teng."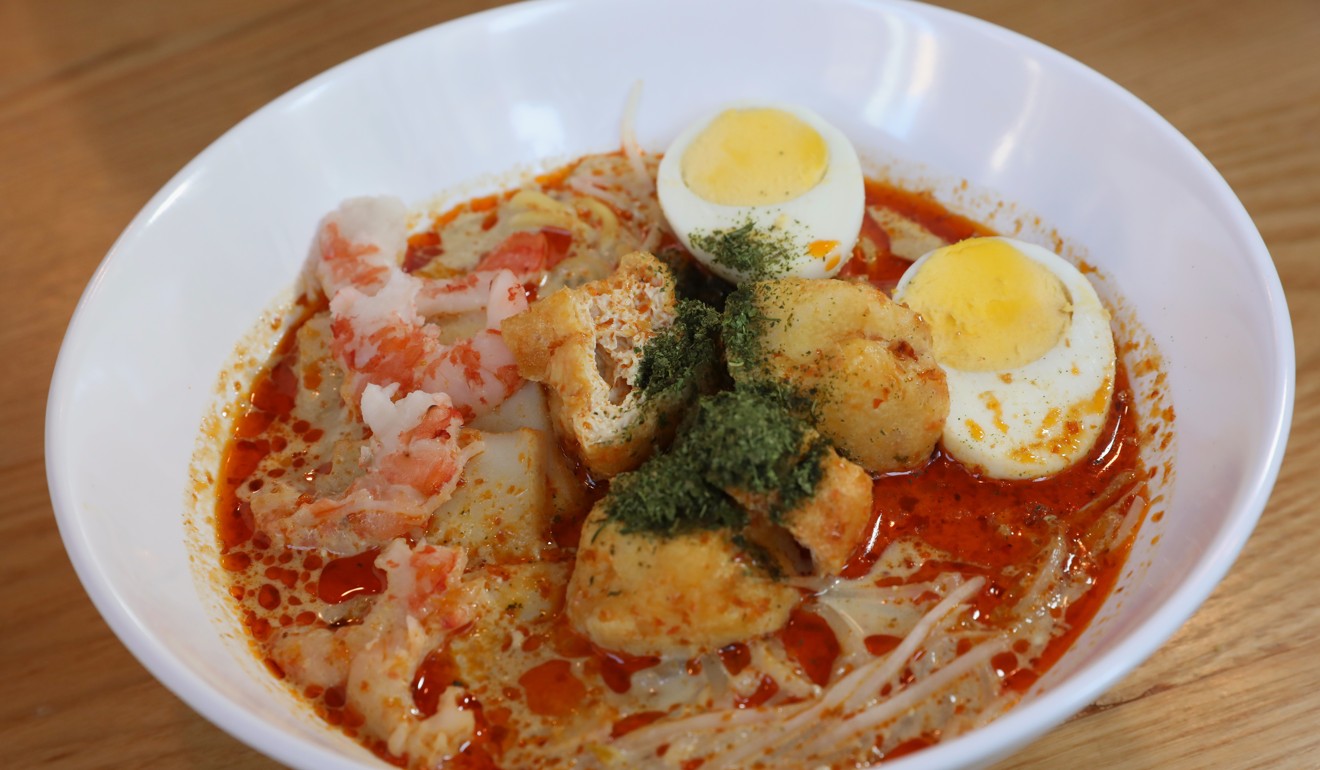 With the
coronavirus
declared a community outbreak in Hong Kong last week, Koh is starting a food delivery service by wheelchair. An employee using a modified wheelchair will deliver to customers within a 1km radius of Dignity Kitchen.
"I don't know whether it works or not, but if I don't try I will never know," he says.
Dignity Kitchen, 2/F, 618 Shanghai Street, Mong Kok, tel: 2561 2633