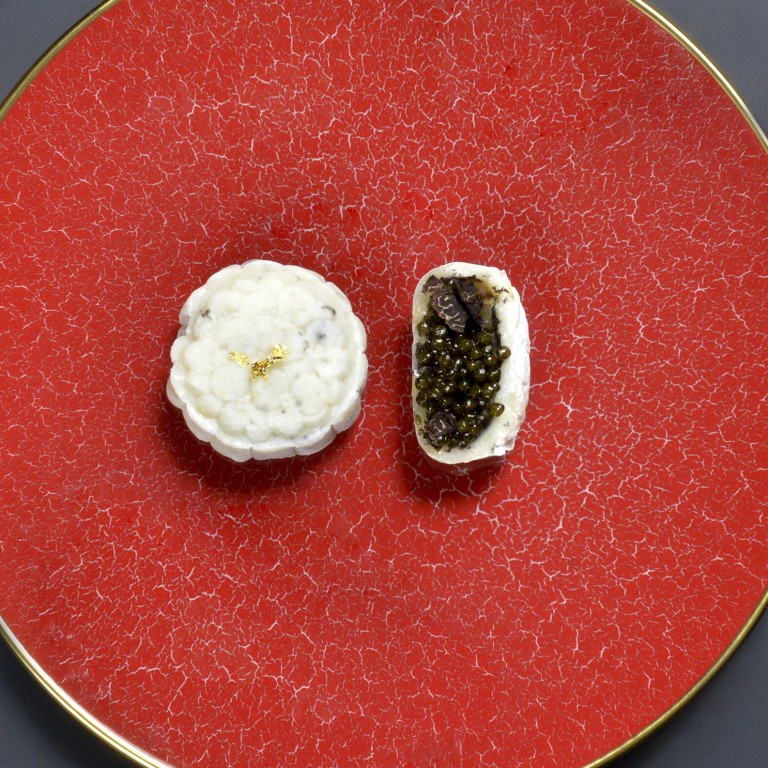 World's most luxurious mooncakes? Caviar and truffle Mid-Autumn Festival treats – US$230 for four – take decadence to a new level
Hong Kong food exporter Royal Caviar Club has teamed up with private caterers Guerilla Lab to create a mooncake like no other
It took 10 weeks of experimenting to get the flavour and texture just right
For the past seven months, restaurants in Hong Kong have been badly affected by social-distancing rules imposed because of the coronavirus pandemic. But there's hope things will get better by the Mid-Autumn Festival – which this year falls on October 1 – when families get together to admire the full moon and eat mooncakes.
Unlike previous years, many mooncake makers don't have the resources to develop new flavours. Still, a few have come up with creative fillings for the cakes traditionally presented as gifts to family and friends.
The Mira Hong Kong hotel in Tsim Sha Tsui is offering pineapple purée mini mooncakes, while the Cordis Hong Kong hotel in Mong Kok has mooncakes filled with red bean paste and chestnut. French patisserie Dang Wen Li by Dominique Ansel in Tsim Sha Tsui makes its Mid-Autumn Festival debut with an Earl Grey custard-filled mooncake, and butcher-and-deli chain Feather & Bone is offering savoury ones with pork in a flaky pastry crust.
But how about going all out and indulging in a decadent mooncake filled with
caviar
and truffles? At HK$1,800 (US$230) for a box of four (HK$1,380 for orders received before September 11), the mooncakes from Royal Caviar Club are like no other you've ever tasted.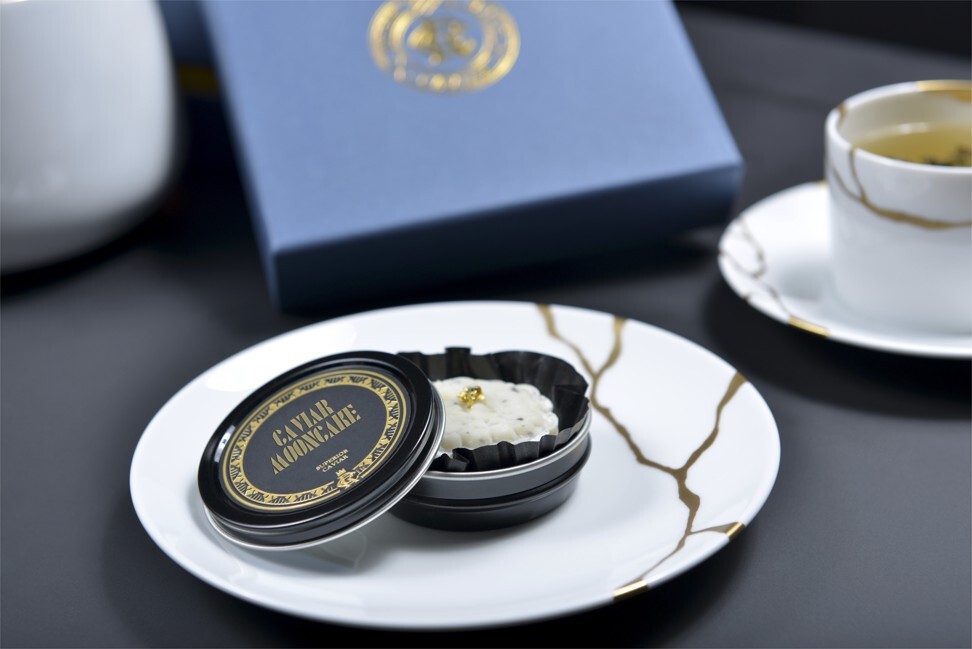 "When you eat typical mooncakes you can only eat one because they're so fattening, but these ones are very light and not rich," says Vison Wong, founder of Royal Caviar Club, a food exporter based in Hong Kong's Western district. "It's not very salty at all, because our caviar is not very salty to start with."
The local caviar brand sought the help of private caterer Guerilla Lab to come up with a mooncake for this year's Mid-Autumn Festival. The lab, formed by chefs
Nick Chew
and John Yip who both previously worked at Hong Kong restaurants Bibo and Serge et le Phoque, "likes to take on fun projects" in Chew's words.
The original brief from Wong was to come up with a savoury cake using caviar.
"We've used caviar before as a dessert at Bibo, which turned heads – it's not an everyday dessert, that's for sure," Chew says.
"We took four or five grades of caviar and tried cooking and baking with it. But when you put them on heat, it cooks the caviar and they tasted horrible. We went through a lot of caviar," he adds of their 10 weeks of experimenting.
They concluded they had to create a mooncake that was cold so that the caviar wouldn't be manipulated too much, and came up with a ratio of 100 grams of caviar to 1 gram of thinly shaved
Australian black truffle
. They encased the mixture in a glutinous flour dough much like that used to make mochi, a Japanese rice cake.
The subtle saltiness of the caviar and natural flavour of the truffles come through, Chew says. They added onion confit to give the filling some natural sweetness and add a crunchy texture.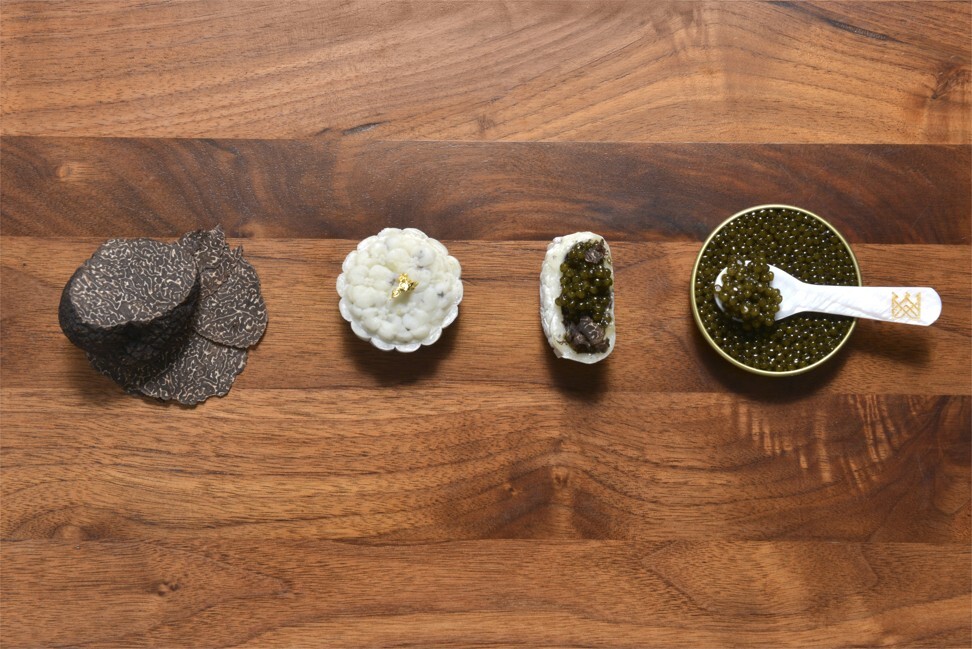 With 1,000 boxes going on sale, Chew and Yip will be making 4,000 caviar and truffle mooncakes in the days leading up to October 1.
"We're not doing this to make money, if you consider regular premium mooncakes are HK$600," Wong says. "Eating a caviar mooncake is a new experience."
This article appeared in the South China Morning Post print edition as: Caviar mooncakes take decadence to a new level