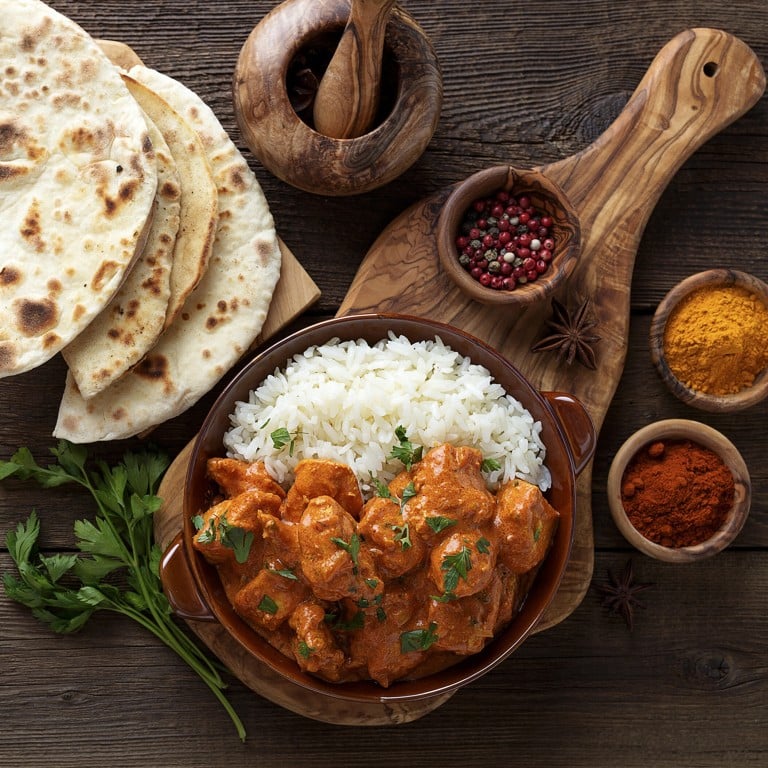 The history of chicken tikka masala: why Britain's favourite curry has few fans in India despite its fame
Loved throughout the UK, the dish does not exist in Indian cuisine or figure commonly on menus in India, and Indians are not passionate about it
Some say Bangladeshi chefs who migrated to Britain in the 1960s developed the dish there to appease British palates
With its grilled chunks of chicken enveloped in a spiced, velvety orange curry, chicken tikka masala is one of the most popular dishes in Britain.
It's a bestselling ready meal at supermarket Sainsbury's, which sells 1.6 million chicken tikka masala meals every year and stocks 16 related products, including a chicken tikka masala pasta sauce. It's eaten everywhere in the UK, from north to south, and is a staple in the curry houses of London – especially on Brick Lane, known as the Curry Mile, in the city's East End.
For the uninitiated, the dish consists of boneless chunks of chicken marinated in spices and yogurt that is roasted in an oven before being smothered in a creamy tomato sauce.
The origins of chicken tikka masala are nebulous. It does not exist as such in Indian cuisine or figure commonly on menus in India. Where did it originate?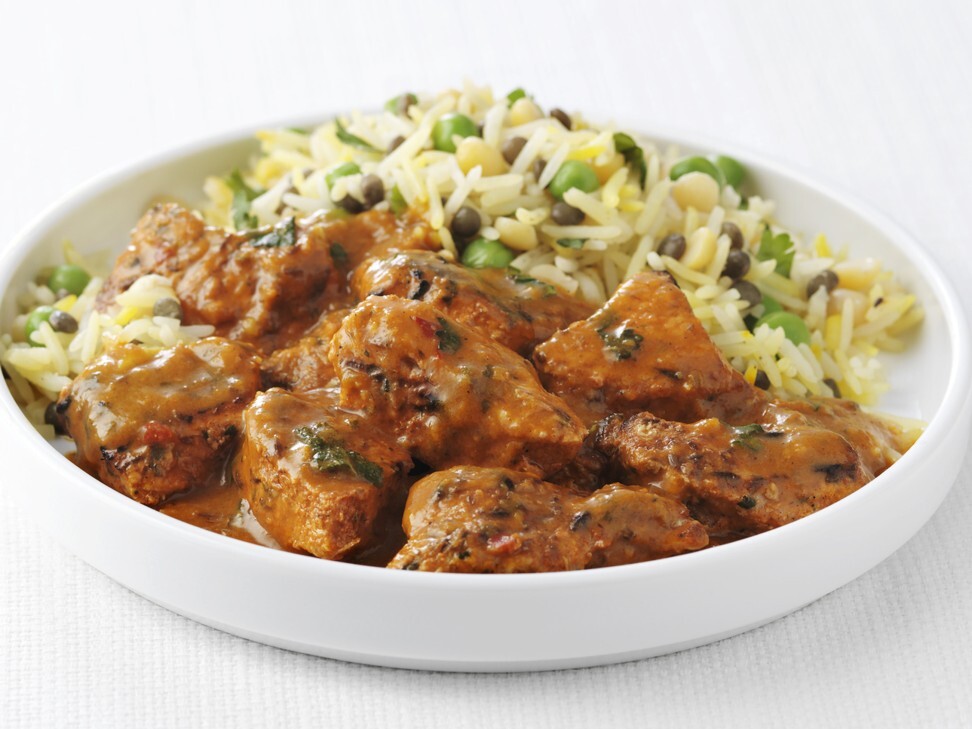 Despite the name, the dish did not come from the kitchens of the Mughal emperors, or the British Raj. Most Indian cookbooks don't list it. In her book Curry: A Tale of Cooks and Conquerors, Lizzie Collingham writes that according to food critics, chicken tikka masala "was not a shining example of British multiculturalism but a demonstration of the British facility for reducing all foreign foods to their most unappetising and inedible forms".
According to the Multicultural Handbook of Food, Nutrition and Dietetics, many Bangladeshi chefs migrated to the UK in the 1960s and developed their own dishes, including chicken tikka masala, to please the British palate.
Others claim that the dish was created in Pakistan. Either way, by 1983, British supermarket Waitrose was selling chicken tikka masala as a ready meal.
In their book Curry Culture, ethnic food historians Peter and Colleen Grove write that "the dish was most probably invented in Britain, probably by a Bangladeshi chef". They also think its origin may be in a recipe for shahi chicken masala in Balbir Singh's classic cookbook, Indian Cookery, published in 1961.
Another claim is that it originated in Glasgow, Scotland. In the 2013 BBC cookery TV series The Hairy Bikers, Asif Ali, the son of Ali Ahmed Alam of Glasgow's Shish Mahal restaurant, says that in 1971 it was his dad who improvised a sauce made from yogurt, tomatoes, cream and spices to satisfy a disgruntled bus driver, who ordered a chicken tikka. When he was served a plate of grilled spiced chicken, he yelled out, "Where's the gravy?" The Bangladeshi chef pulled out a can of tomato soup, added spices and yogurt and called it chicken tikka masala.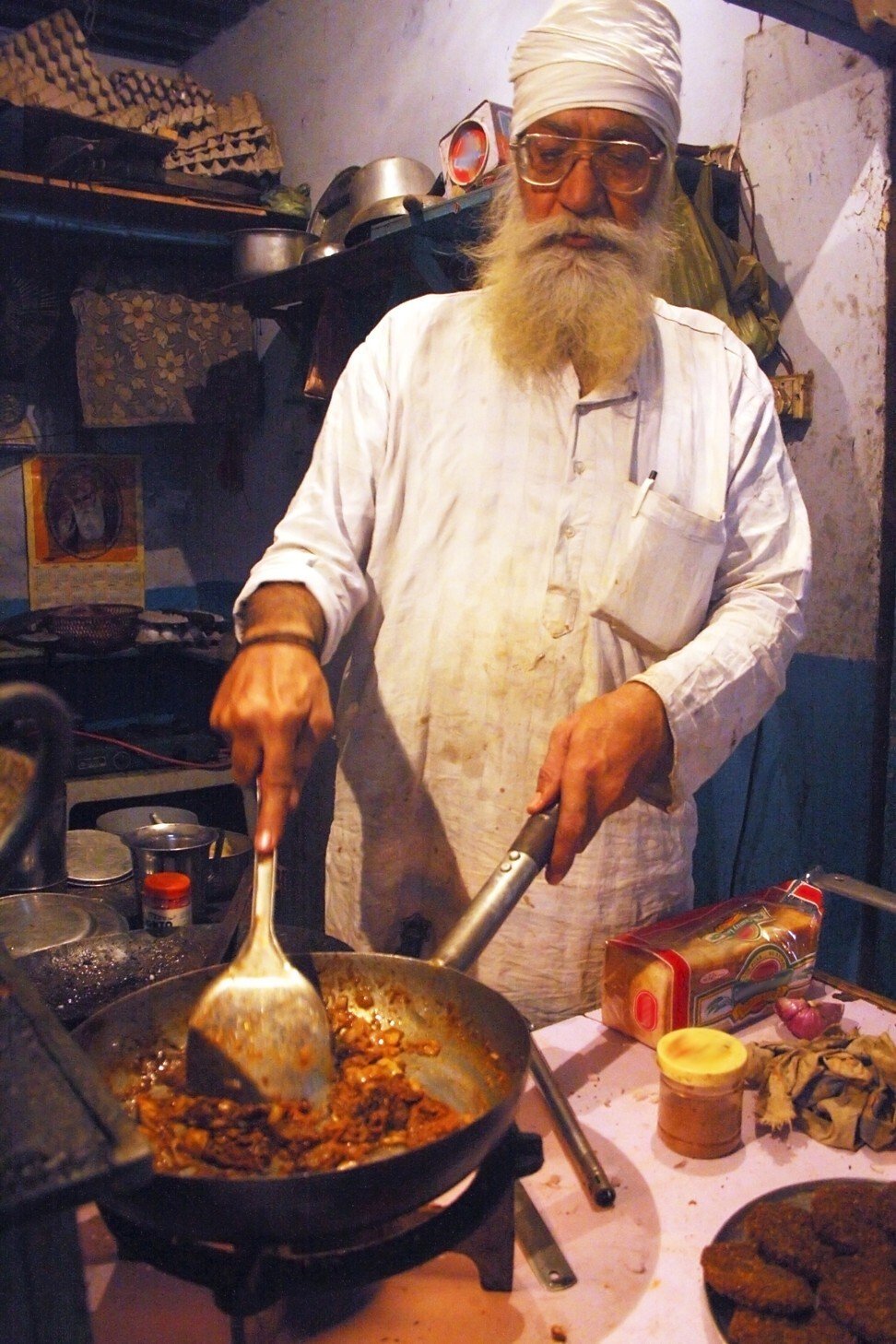 The dish has since become such a part of British culinary culture that in 2009, a Scottish MP asked for a European Union Protected Designation of Origin status for the curry. Despite his effort, it was not accepted.
In 2001, British politician Robin Cook, then the British Foreign Secretary, said that "chicken tikka masala is a British national dish – chicken tikka was an Indian dish and the British added the sauce, because of their desire to have meat served in gravy."
There is no single recipe for chicken tikka masala. The sauce includes tomato purée and cream; spices such as paprika may be added, or it may be coloured orange with food dye or turmeric.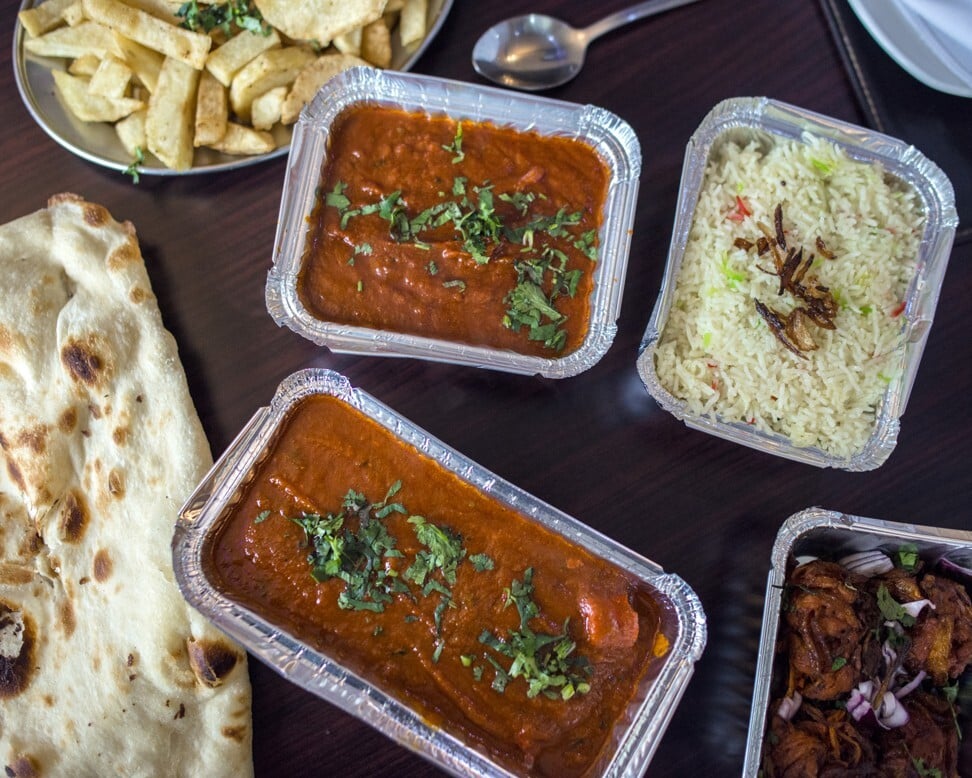 The process of making chicken tikka masala starts with Indian ingredients and cooking techniques; it involves a tandoor oven, the type of which has been used in central Asia for 5,000 years.
Chicken tikka is a common starter in India. The bite-size boneless chunks of chicken, marinated in yogurt and spices, are cooked in the tandoor oven. The first Mughal emperor Babur, who was a great foodie, imported many of his culinary loves from his homeland, and ordered his chefs to remove the bones before cooking them, leading to the bite-sized pieces called "tikka".
Celebrity chef and TV host Ranveer Brar says that chicken tikka masala is basically a curry. "In India, gravies came about when chilli peppers and tomatoes were brought in by the Portuguese. It wasn't until the 17th century that gravy-based curries were popularised for the English, by Anglo-Indian cooks. While many stories exist about the true roots of chicken tikka masala, for me, the dish being a curry makes it Indian enough for me."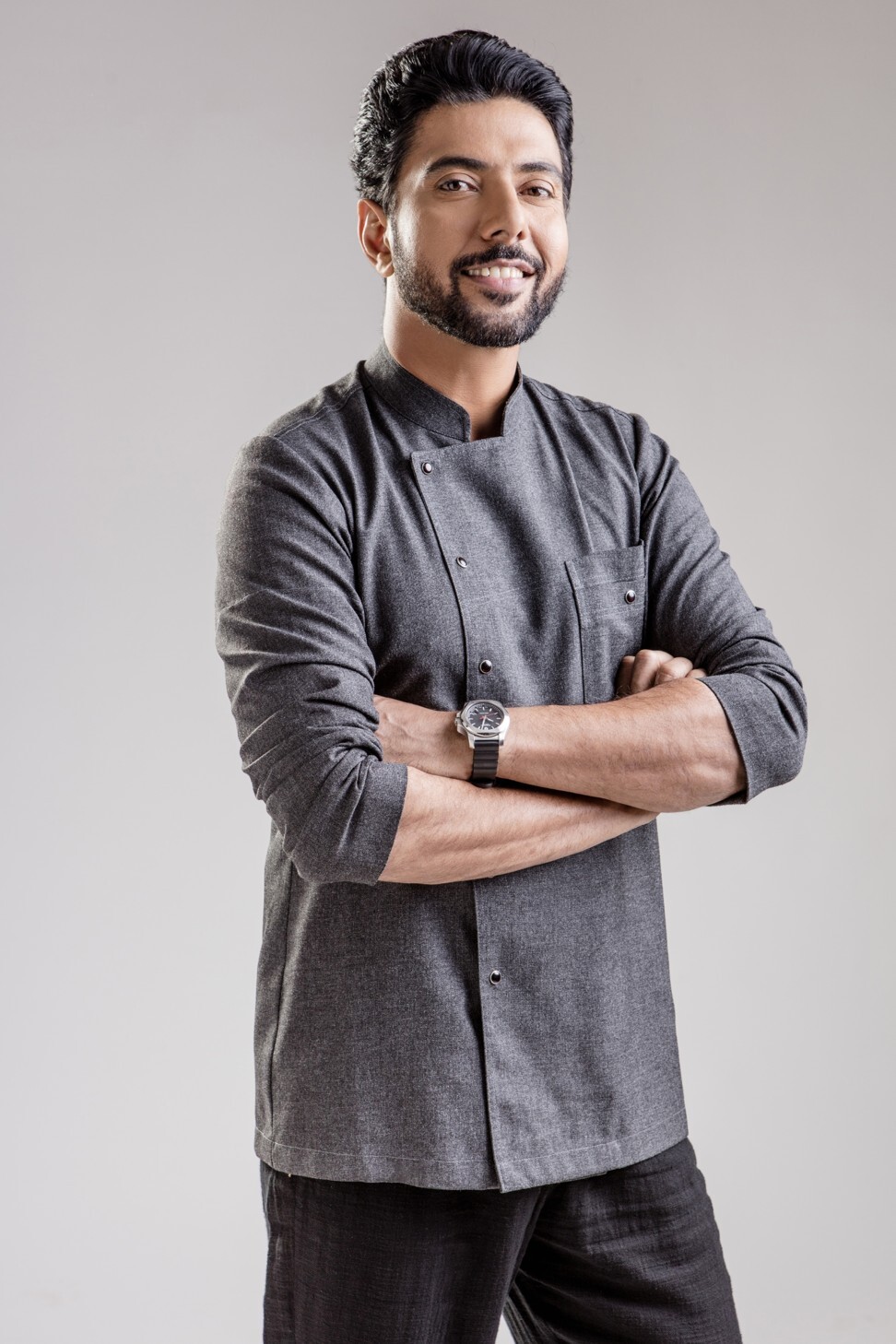 The most probable story of the origin of chicken tikka masala is that it's a curry house version of butter chicken, which is a favourite dish in India.
Moti Mahal, the legendary Indian restaurant in Delhi dating back to 1947 and the haunt of celebrities and world leaders, was started by chef and restaurateur Kundan Lal Gujral, who is said to have invented butter chicken.
He created a spice mix for tandoori chicken, and the cooks at the restaurant used to recycle the leftover chicken juices in the marinade trays by adding butter and tomatoes. The sauce was tossed with the tandoor-cooked chicken pieces to make butter chicken.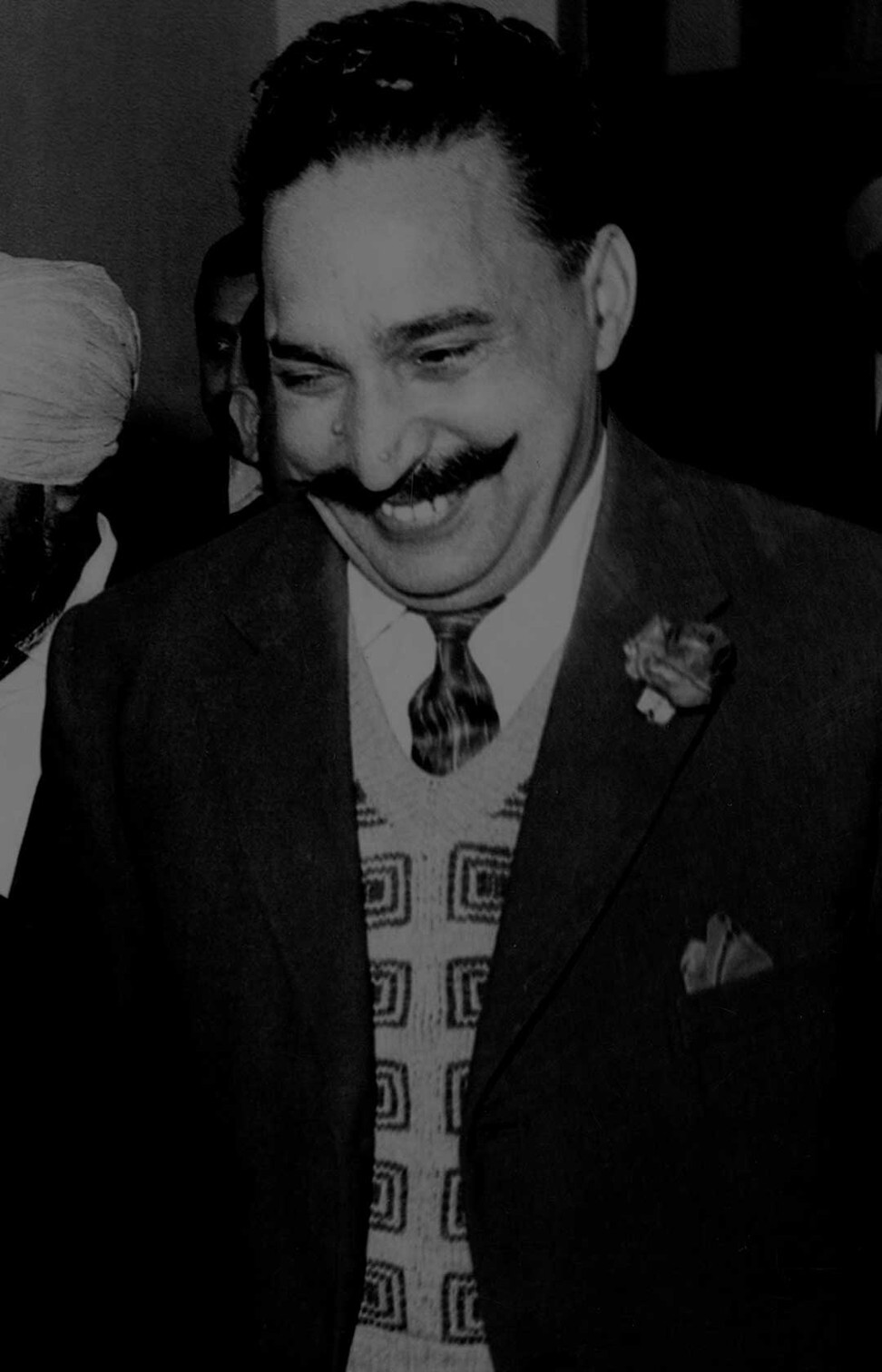 Delhi-based chef Sweety Singh, who is considered an ambassador of Punjabi street food, says that it was usual for eateries to utilise leftover tandoori chicken by dunking it in gravy that was usually made of fresh tomatoes, cashews and cream, to avoid wastage of food. Later they started using boneless chicken.
"Chicken tikka masala is only a British version of this, with the gravy being more fusion, using tomato purée," he says.
Chicken tikka masala is now served in restaurants around the world from Britain to North America.
It's probably a fusion dish that cannot claim one heritage or belong to any one city – a fusion of British and South Asian cultures, cooked in myriad ways by chefs of multiple nationalities, its origin clearly Indian, but firmly rooted in the tastes of the Britain.