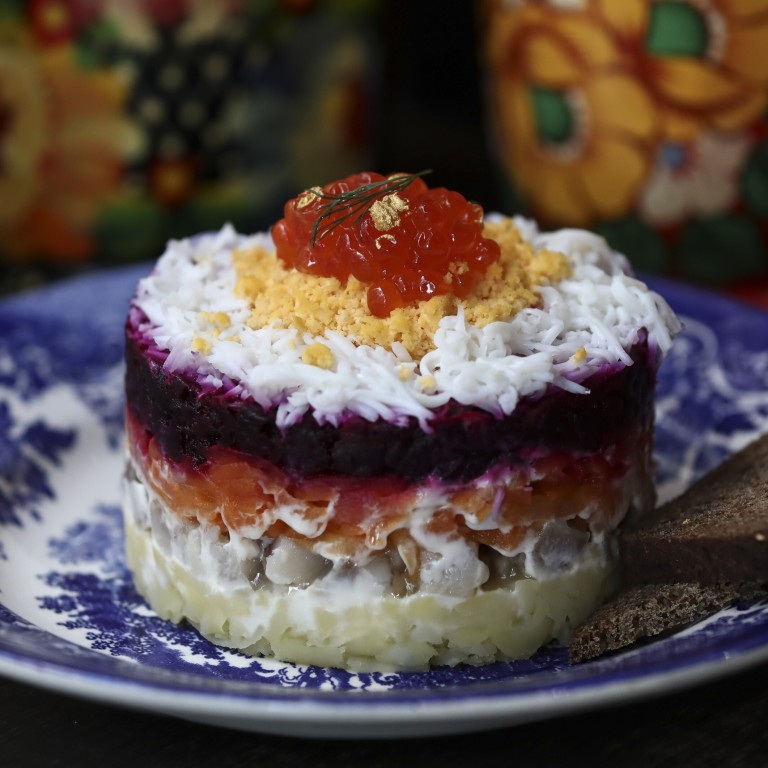 Russian and Eastern European food: from borscht and dumplings to desserts, and where you can find it in Hong Kong
Sour and tart flavours are popular in Russian and Eastern European cuisine because they take the edge of fatty foods required to get through harsh winters
Sweet food are also popular; at Dacha in Hong Kong, the 12-layer honey cake with sour cream is by far the most popular dessert
Russian and Eastern European food is a rarity in Hong Kong, but it deserves recognition and attention for its contribution to the city's culinary culture.
Many Russians fleeing the country's communist revolution in 1917 landed in Hong Kong, bringing with them borscht, chicken Kiev and shashlik – dishes that you can still find today on the menus of old-fashioned Western-Chinese restaurants in the city.
Olena Smith and Oksana Shevchuk, sisters from Ukraine, came to Hong Kong in 2005. "It was a struggle then because we couldn't find any stores in the city selling Russian produce and ingredients. There were no typical Russian restaurants, either," Smith says.
To satisfy their cravings, the sisters started Xytorok, an online store, in 2012, supplying Russian ingredients by importing them straight from their home country.
"We started off importing special grains, and extended to provide fresh food such as smetana [sour cream] and special cheeses," Smith says. It was an instant hit, she adds, popular with expats from Eastern Europe. "For the first time, they could get their hands on home food here."
The sisters increased their online offerings in response to customers' requests, selling made-to-order food including Russian dumplings and cakes. Customers then asked for a restaurant, and Dacha opened in 2015, with Shevchuk as the chef and Smith working front of house.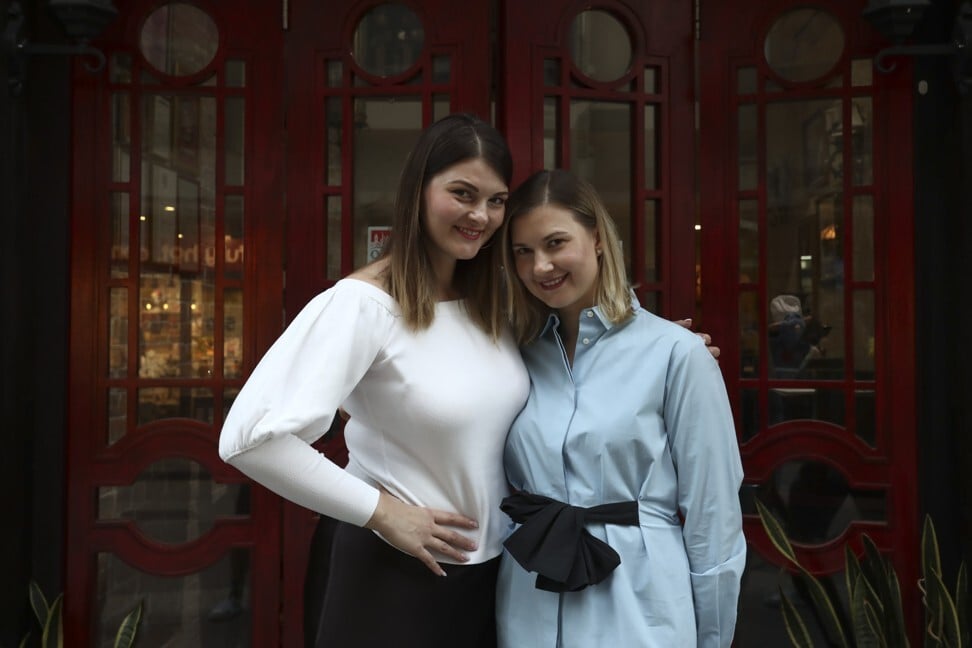 "Russian customers thanked us for creating this space that made them feel at home," says Smith, although the response was more muted from locals, she adds. But rave reviews emanating from the Russian expat community eventually spread to local population via word of mouth.
Dacha isn't limited to Russian specialities, but also serves dishes from other Eastern European countries including Ukraine, Belarus, Latvia, Poland, Czechoslovakia and other post-Soviet Union countries. They all have their own specialities or national dishes, but there are also similar characteristics among them.
"We all love sour and tart things," Smith says. This penchant for sourness makes pickles and sour cream common sights in many dishes. "Sour cream is to us what soy sauce is to [Hong Kong people]," Shevchuk says.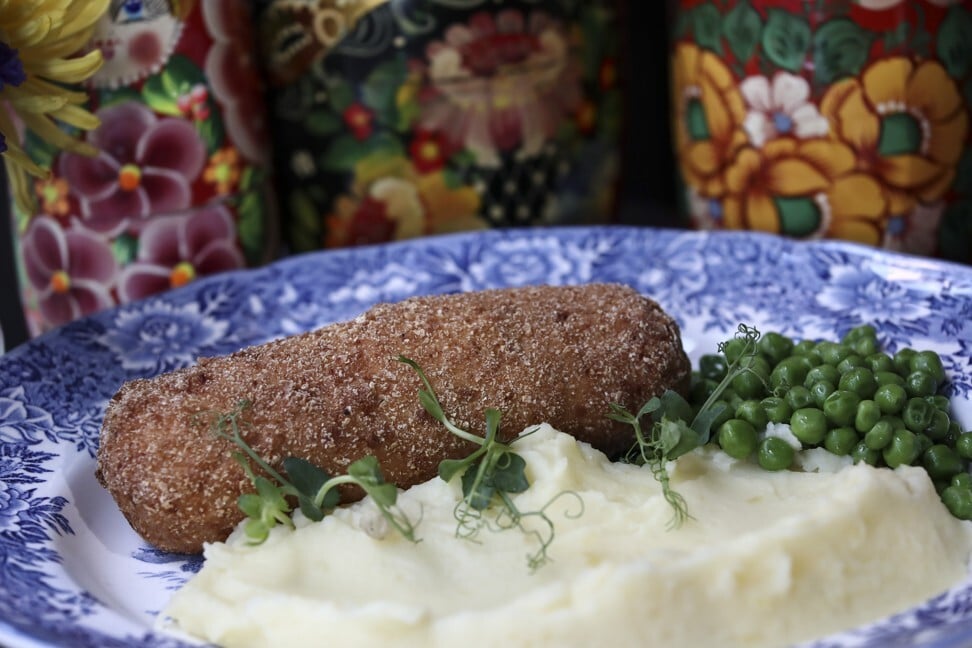 In Russia as well as Eastern Europe, the bitter cold winter weather compels people living there to consume more fatty foods to counter the elements. That's when the sour flavours and condiments come in, which take the edge off grease and heaviness.
At Dacha, borscht is vegetarian, with the pork rib broth which is traditionally used as the soup base replaced by vegetable stock.
"Because if you have the authentic borscht, which is very rich and hearty, you won't have much space for other dishes. You're done," Smith says with a laugh. "So, giving them a light, meatless borscht will allow customers to try as many other dishes as possible, which is what we want to see." The vegetarian stock is boiled with various root vegetables and white beans are also thrown in to accentuate the creaminess and compensate for the lack of depth it would normally get from meat.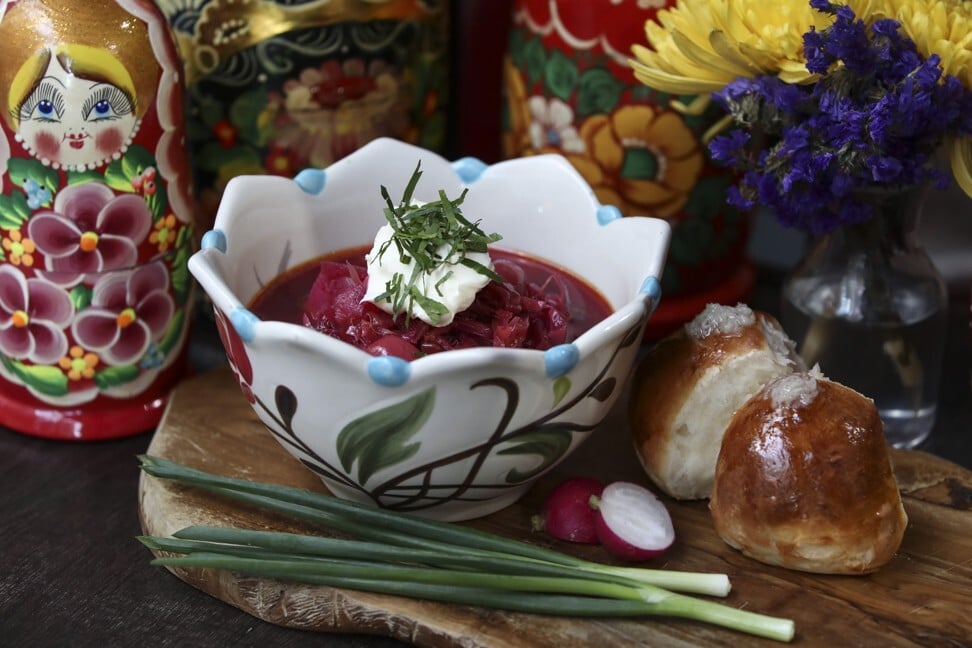 Dumplings are a staple across Eastern Europe and post-Soviet Union countries. Dacha's most popular version is Siberian pelmeni, which are served with dill and sour cream. It's unknown if they are actually Siberian; one theory suggests that they were introduced by the Mongols to Siberia and the Urals, before they spread across Eastern Europe. Pelmeni, or "ear bread" in the Finno-Ugric, Komi and Udmurt languages, describes their earlike shape.
Shevchuk makes their pelmeni with minced pork, but variations in other regions include veal, lamb or a combination of meats. They also serve manti (made in Kazakhstan, Ukraine and Turkey), and Polish dumplings called pierogi, which the chef stuffs with mashed potatoes, fried onions and quark cheese.
In Siberia, pelmeni are known as "hunters' preserved meals", Smith says, adding that the dumplings would be stored outside in the winter, where they froze. Hunters could carry the frozen pelmeni with them to cook as needed for a quick, convenient meal.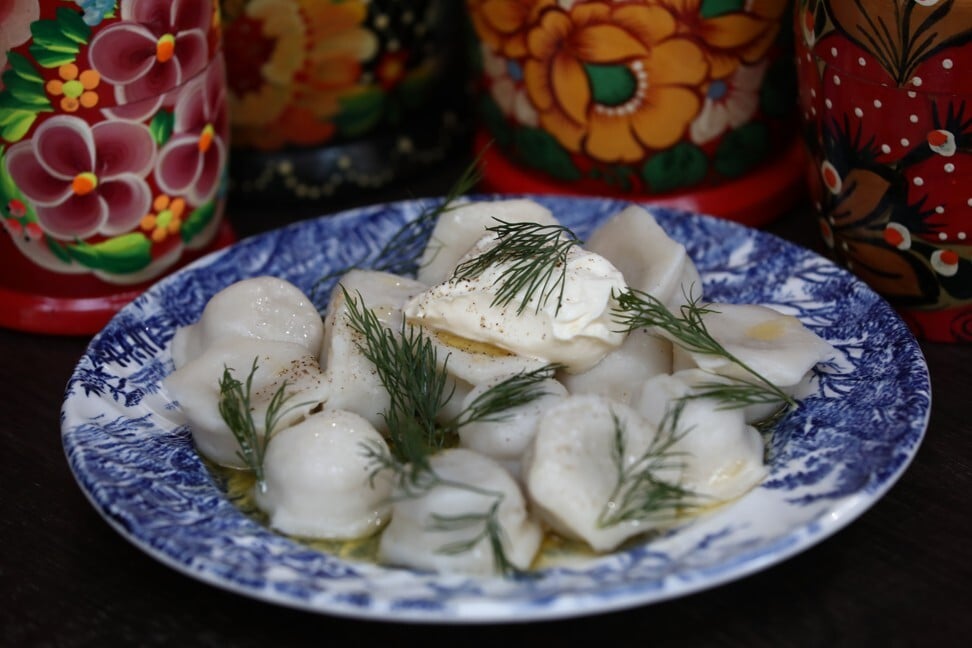 Russians are also well known for their sweet tooth.
At Dacha, by far the most popular dessert is the honey cake. The honey is imported from Ukraine, and is famous for its richness and intense scent. Bees collect the nectar from buckwheat flowers, which gives the honey a brown hue and complex bitter-sweet-tart flavours of caramel, cinnamon and nutmeg.
"Nothing other than the buckwheat honey can create the genuine honey cake," Smith says. "We mix smetana into the honey. It's a very thick and non-runny cream, and it's also imported."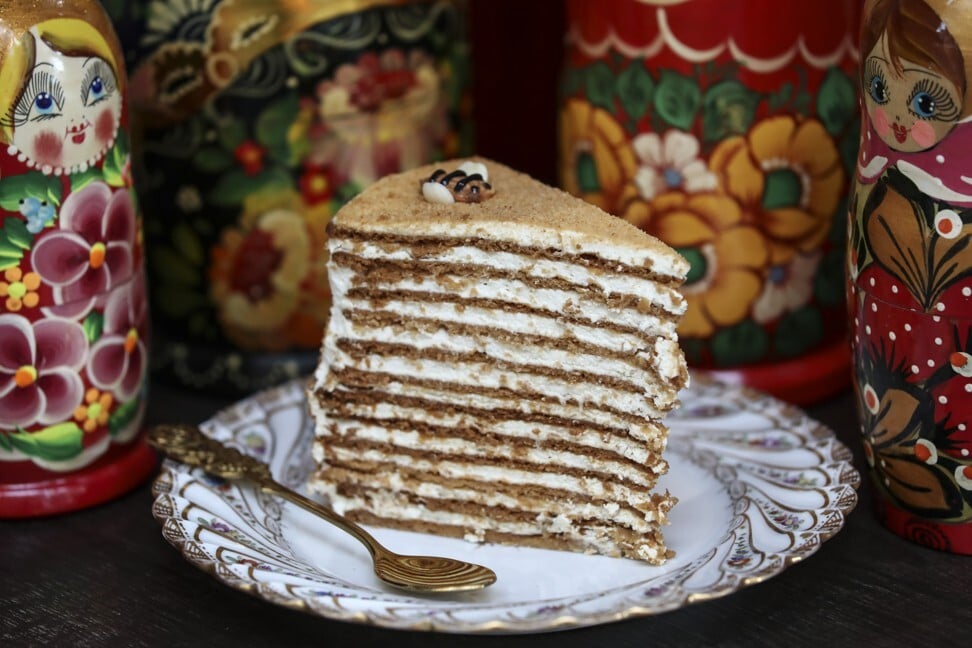 Making the cake is labour-intensive. Shevchuk bakes 12 individual cake layers, spreading the honey and smetana cream in between. "There will be an explosion of flavour in your mouth, with a strong aftertaste lingering in your throat," Smith says.
If Dacha's traditional Russian and Eastern European food is too much for you, head to Queen's Cafe, which will be far more familiar to Hongkongers. The Russian-Shanghai-Hong Kong restaurant was established in North Point in 1952, the year Queen Elizabeth of the United Kingdom ascended the throne.
The original North Point restaurant moved to a space nearby, and there are now branches in Wan Chai and Kowloon Tong. It's managed to survive the stiff competition of the local food scene, captivating locals young and old who come to eat the old-fashioned Russian dishes.
"The clientele back to the early years were largely wealthy foreign ambassadors and businesspeople," says Michael Yu, who with his brother, Stanley, are the restaurant chain's third-generation of owners – their grandfather, Mischa, founded it.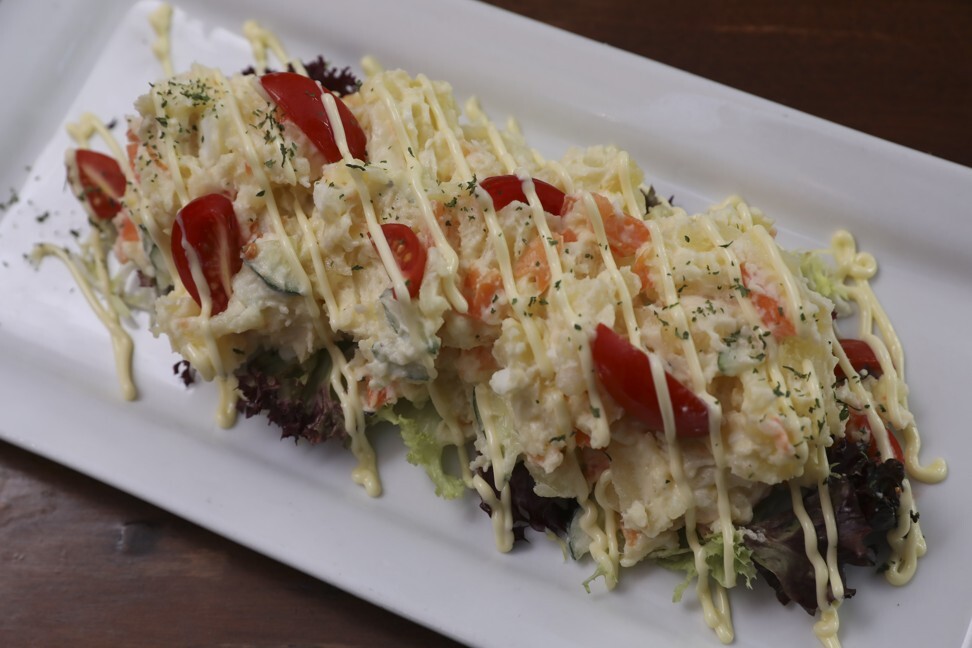 Yu points to the black-and-white photos hung on the wall, featuring his grandfather and prominent customers, including wealthy Europeans and elegant socialites.
At its Kowloon Tong branch, the vibe feels quaint: dim lights, beige wood panels, starched, pure white table cloths, cascading crystal chandeliers and framed old photos will transport you back in time.
The North Point and Wan Chai branches have the original restaurant's door handles, phone booth and old-fashioned cash register, contributing to the feeling of what it must have been like 68 years ago.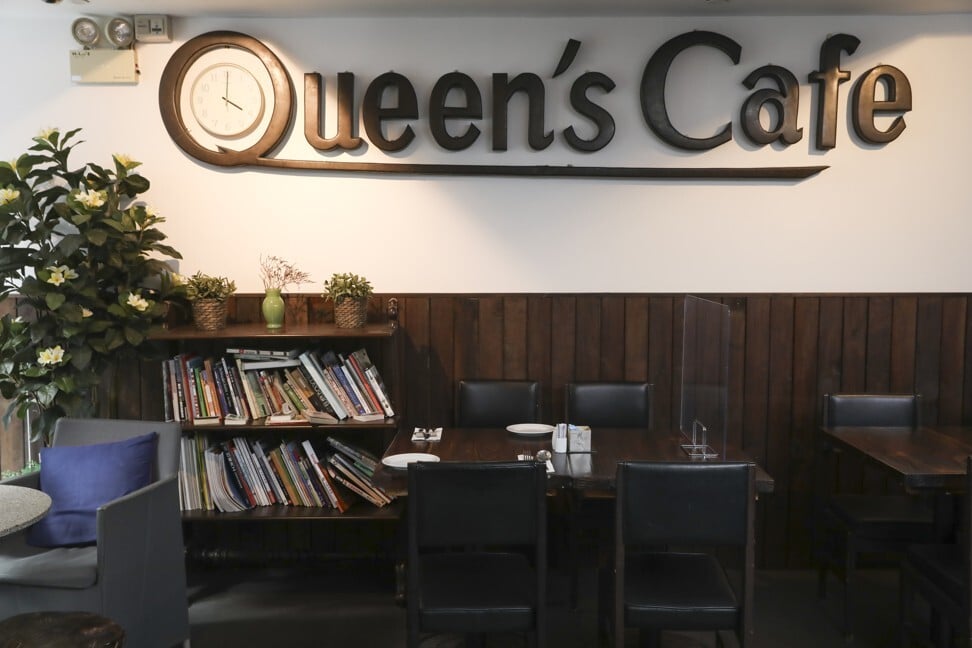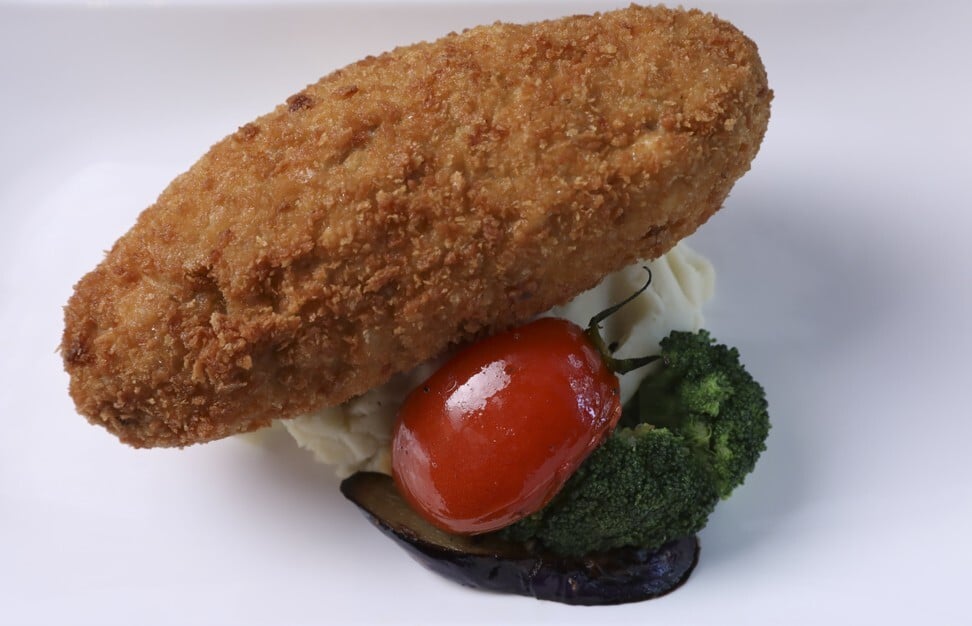 In the 1930s and '40s, an influx of Russians migrated to China, typically to Shanghai, Tianjin and Harbin, to flee the turmoil in their home country. You'll find Russian-influenced restaurants in these cities, too.
Yu recounts the Queen's Cafe history. "My grandfather initially worked in a Russian restaurant in Shanghai, where he picked up the skill of cooking Russian dishes," he says. But the dishes he was exposed to were a marriage of Russian and Shanghai flavours, so after moving to Hong Kong he decided to open a Russian-Shanghai restaurant.
The dishes retain their Russian names, but the flavours are adapted to suit local tastes.
The classic borscht served at Queen's Cafe is cooked with more tomatoes but less spice and beetroot. "Many Hong Kong people are averse to the earthiness of beetroots, so we temper it," Yu says. The result is less reddish than the authentic Russian borscht, and has the sweet and tart flavours of tomato.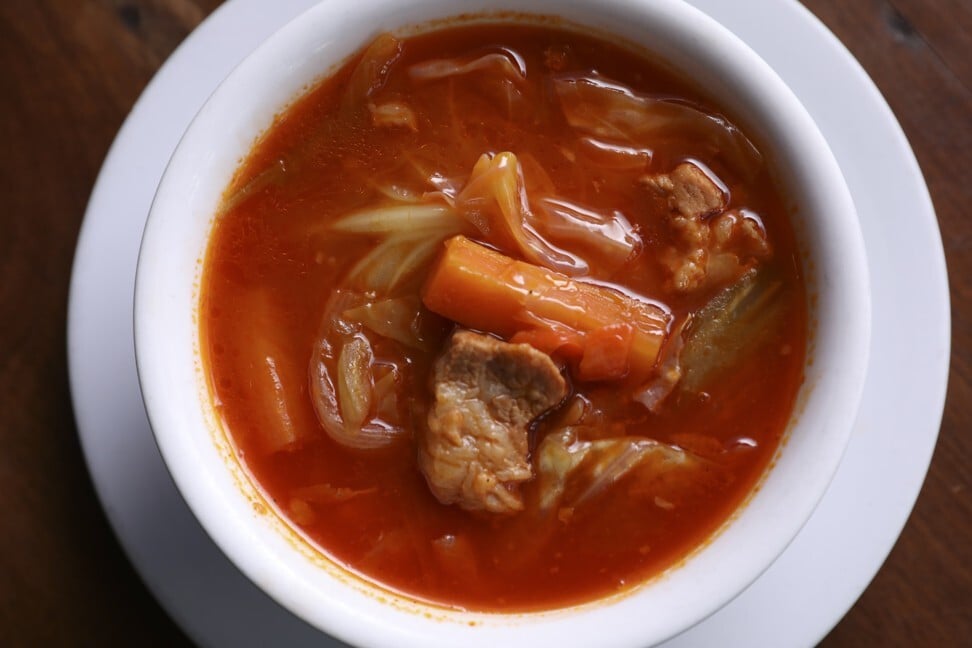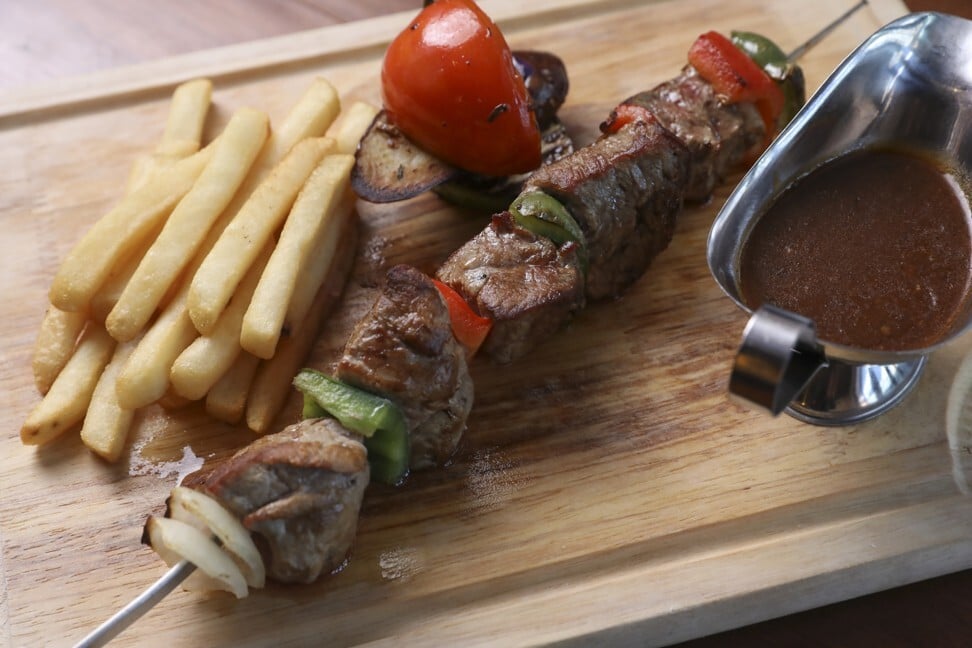 Russian dishes are interspersed on the menu with ones from Hong Kong: borscht, beef tenderloin shashlik and beef stroganoff are there, alongside shrimp toast. The signature dishes are highlighted with photos.
Veal podsharka is a stew of veal, potato, tomato and onion, spiked with red wine and liqueur. It's served in a dish placed over a lit candle, to keep it warm.
"We do away with sour cream, which the Russians would use generously in the stew, but could be too much for Hong Kong people," Stanley Yu says.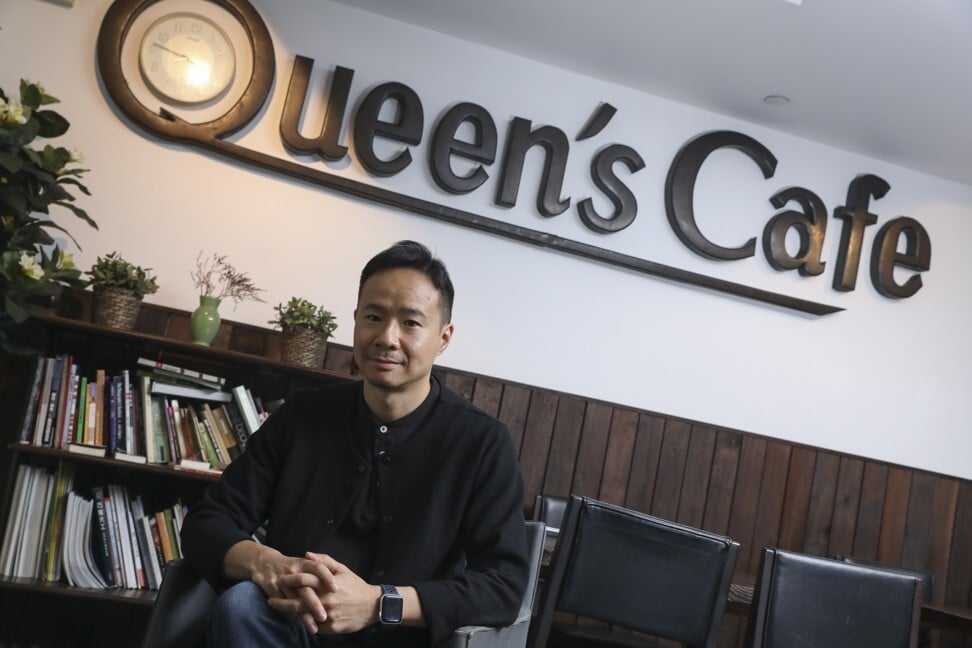 While most of the recipes have faithfully remained untouched since the start of the business, some have received subtle modifications to accommodate local preferences. "We're always looking to localise the flavour," Stanley Yu says. "After all, our market is Hong Kong."
Beef stroganoff is similar to podsharka, but is beefier and has more gravy, Michael Yu says, adding that veal podsharka is creamier with a noticeable wine bouquet. The adaptation here is that "we pair stroganoff with plain rice, instead of the traditional Russian rye bread or potatoes," Stanley Yu says.
Vodka is offered, "but very few people order it, because our customers are mainly businesspeople and families," Stanley Yu says. "But we still keep it on the menu because vodka is very relevant to Russia."
The Russian influence on Hong Kong's crowded food scene isn't as strong as it was a few decades ago. But these restaurants allow locals to have a taste of the past and of other countries, and emphasise the city's famous diverse food culture.
Dacha Restaurant & Bar, 38-40 Hollywood Road, Central, tel: 2420 3555
Queen's Cafe, 1/F, 1-11 Mallory Street, Wan Chai, tel: 2116 1910; Shop 022, Island Place, 500 King's Road, North Point, tel: 2576 2658; Shop 18, L1 Festival Walk, 80 Tat Chee Avenue, Kowloon Tong, tel: 2265 8288