Japan
Get more with myNEWS
A personalised news feed of stories that matter to you
Learn more
The Kikkoman soy sauce story: how it's made, why chefs love it and its rise from Japan's favourite to global popularity
Kikkoman was founded in 1917, when eight soy sauce makers in the Japanese town of Nodu decided to work together
It is the most popular brand of soy sauce in Japan and the company is also the largest manufacturer of soy sauce in the world
The Goyogura is where soy sauce exclusively for the Japanese imperial household is made, brewed in processes that have been handed down through generations.
Whitewashed and with the gateway, tiled roofs and foundation stones of a traditional Japanese structure, it was originally built on the banks of the Edo River in 1939, but Kikkoman Corp dismantled and rebuilt the ageing facility in the town of Noda, in Chiba Prefecture, just north of Tokyo.
The pristine building, which can be reached by crossing a traditional arched bridge, reopened in 2011. It serves as a museum that details the techniques used in the past to make
soy sauce
, as well as the tools and equipment that have been used for years.
It still produces top-quality soy sauce for the imperial family today. Tradition, after all, is one of the cornerstones of Kikkoman's philosophy.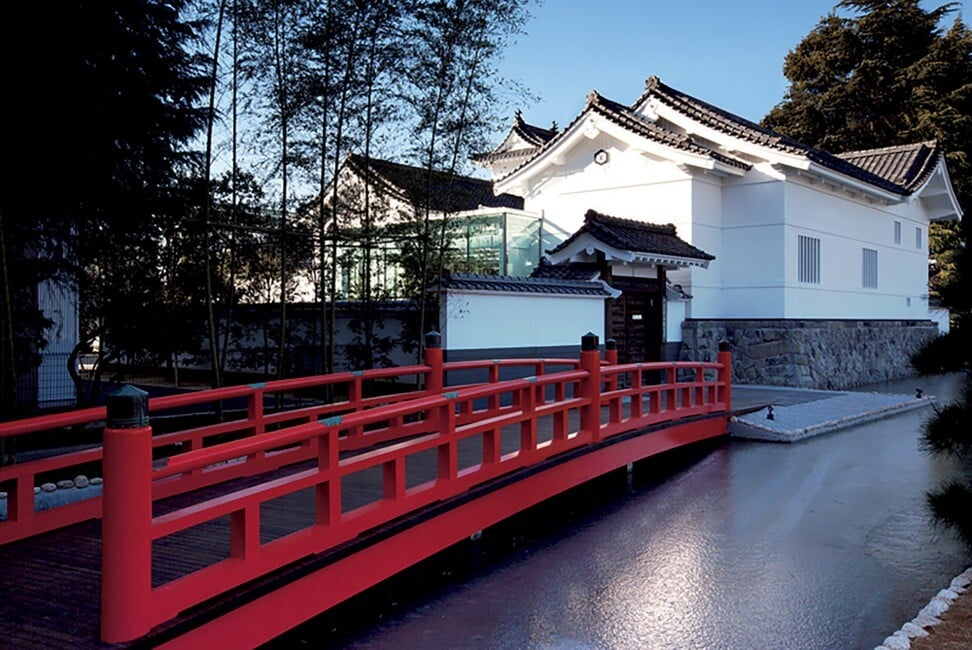 The company was founded in 1917 as Noda Shoyu ("Noda soy sauce"), when eight soy sauce makers in the town decided to work together. Some of the eight family-run companies had beginnings that dated back to the 17th century, but their owners realised they would be better off sharing their knowledge and committing to using the best ingredients available.
The company was a success from the start and it opened a plant in 1931 in Kansai to meet demand from the Osaka region. In 1940, it changed its name to Kikkoman to build on its growing popularity.
The name is a combination of the word
kikko,
which means tortoise shell, and
man,
which translates as 10,000. In Japan, the tortoise is a
symbol of steady progress and longevity
as, according to folklore, it is believed to live as long as 10,000 years. The Kikkoman trademark is a hexagon, which represents the pattern of a tortoise shell, around the character for 10,000.
Kikkoman is the most popular brand of soy sauce in Japan and the Noda factory is one of the company's three facilities in the country today. The company is also the largest manufacturer of soy sauce in the world. It began its expansion overseas with a production facility in the US state of Wisconsin, from where soy sauce was first shipped in 1973.
Kikkoman's approach to gaining a foothold in other markets was an innovative one. Instead of trying to get people to pair it with other imported Asian foods, it encouraged people to use soy sauce in dishes that were familiar to them.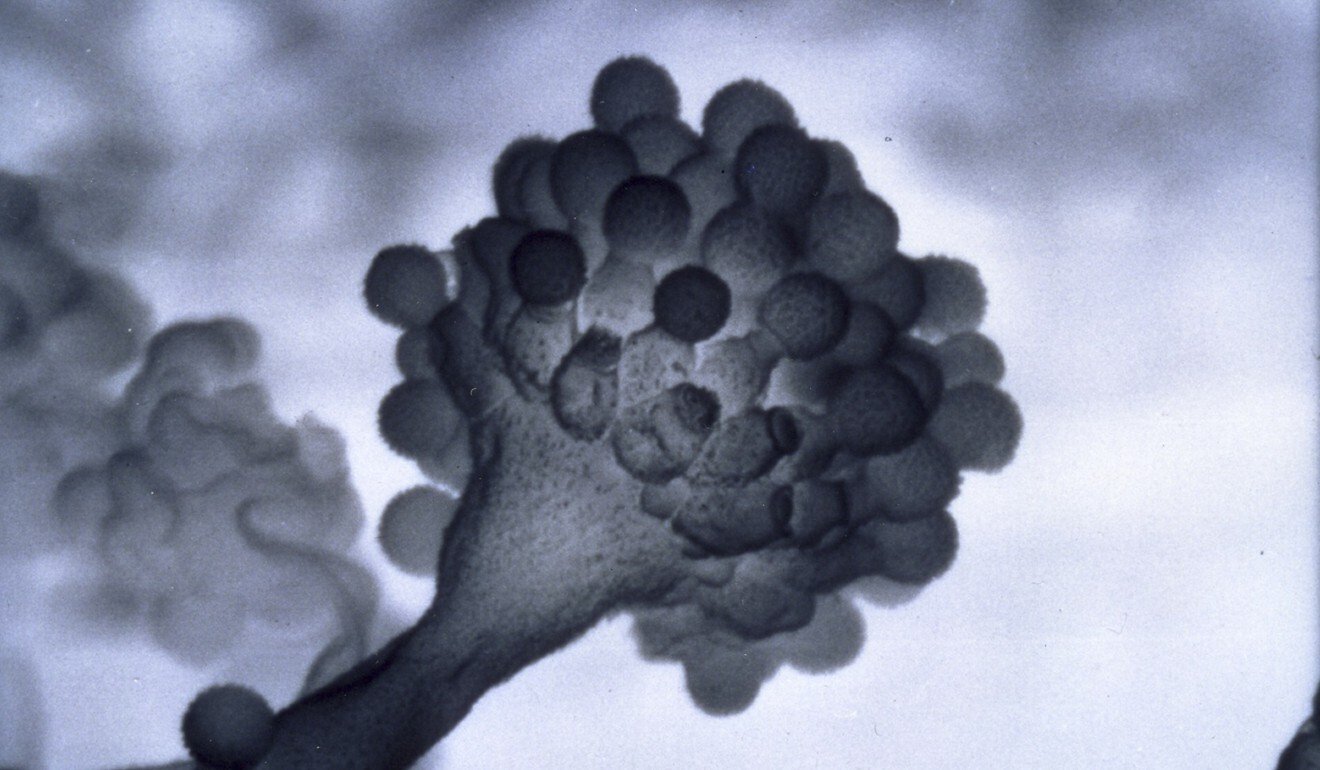 Naturally brewed soy sauce is made with four basic ingredients – soybeans, wheat, water and salt – which are transformed in a process similar to making a fine wine.
Wheat is first roasted and crushed, and
soybeans
are steamed until they are soft. The two ingredients are mixed together with a third component, Kikkoman's Aspergillus, which is a micro-organism that acts as a seed starter. The mixture is cultured for three days at a constant temperature of around 40 degrees Celsius (104 degrees Fahrenheit) and humidity set at 100 per cent until it forms koji, a dry mash.
The koji is then combined with a salt and water solution to form a thick mash that is fermented in vast metal tanks for six months. All the while, enzymes work to create the final product's aroma and, along with amino acids and sugar, substances that create the sauce's distinctive umami or flavour.
Soy sauce has 300 aromatic properties that are also found in wine and other types of fermented food. Its flavour involves no fewer than five different tastes that are united into one – sweet, salty, sour, bitter and savoury – each of which is transferred into cooking when used.
Once this mash, or moromi, has matured, it is ready for pressing. That process used to be done in cloth bags that were squeezed to release the liquid, but it is achieved today by placing the mash in nylon sleeves that are 2.8km (1.7 miles) long and folded in 700 layers to a height of 12 metres (39 feet) and then pressured through a machine press.
The soy sauce is then heated and pasteurised before it is bottled in specially protected and sterilised clean rooms to ensure that no impurities get into the containers.
Kikkoman presently makes several kinds of soy sauce to meet the particular tastes of people in different parts of Japan. Those in Kyoto and Osaka, for example, prefer slightly more salt in their soy sauce, which makes the liquid lighter in colour. However, 80 per cent of the total amount of soy sauce produced throughout Japan is the regular koikuchi variety. In all, Kikkoman currently produces more than 5,000 products.
Master chef Hidekazu Tojo, a cultural ambassador for Japanese cuisine who is based in Vancouver in Canada and is
the inventor of the California Roll
, says he would not use anything else.
"As a chef, the quality of the ingredients used is the most important part of any dish – even more important than technique," he says from his restaurant, Tojo's.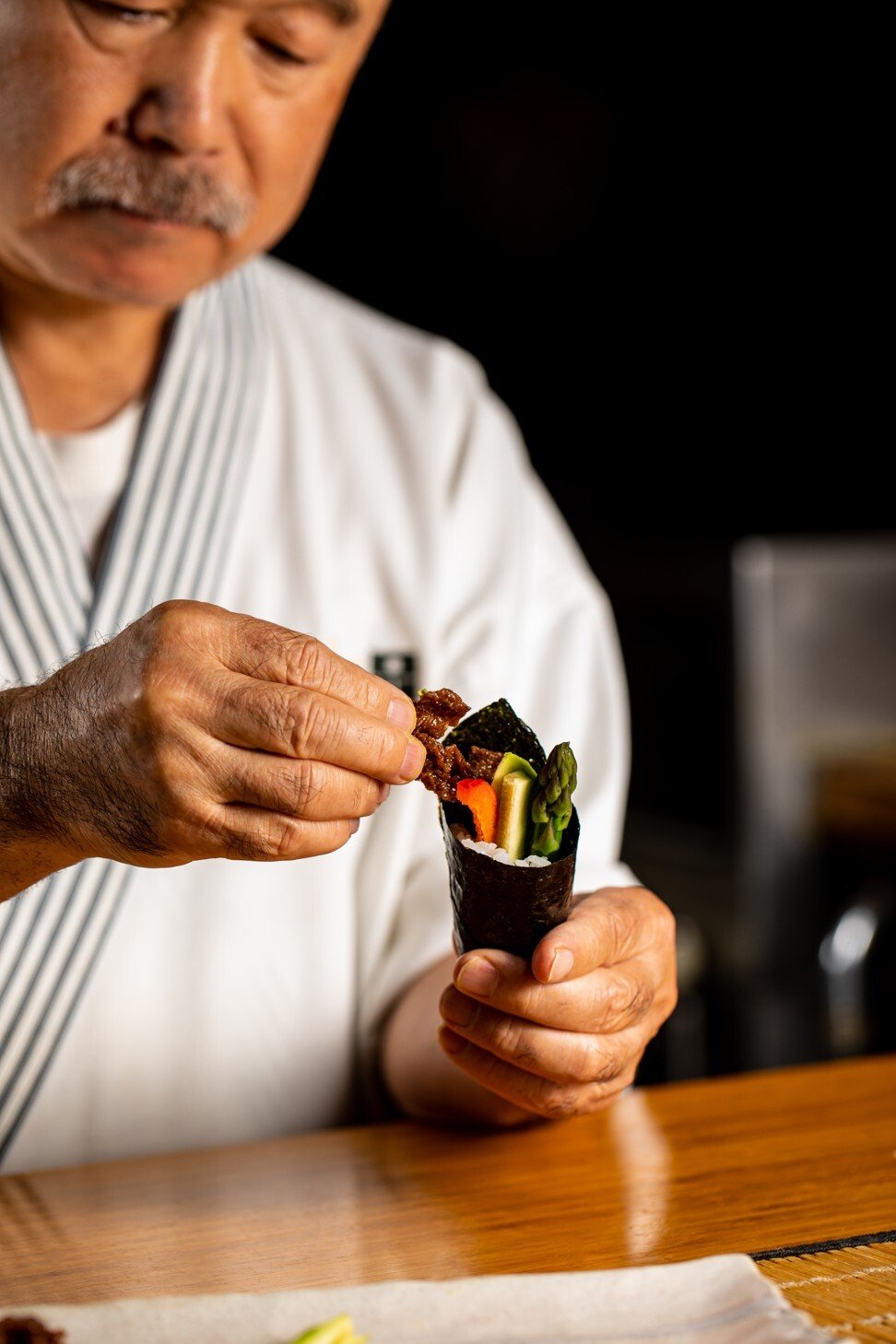 "Personally my philosophy is to use local, seasonal and fresh ingredients in my dishes to create the best flavours possible," he says. "Kikkoman has always been a very well respected company that has deep roots in the community and has developed very good products over the years. On top of that, they have been very smart with the promotion of their products outside Japan and have helped expand our cuisine globally."
Tojo says he uses Kikkoman in many ways because it is "a versatile, high-quality soy sauce".
"Kikkoman has always been a favourite of ours for its versatility and, with our clients, for its flavour," he says. "Kikkoman has been able to capture much of the quality of smaller, craft soy sauce breweries but provide it on a large scale."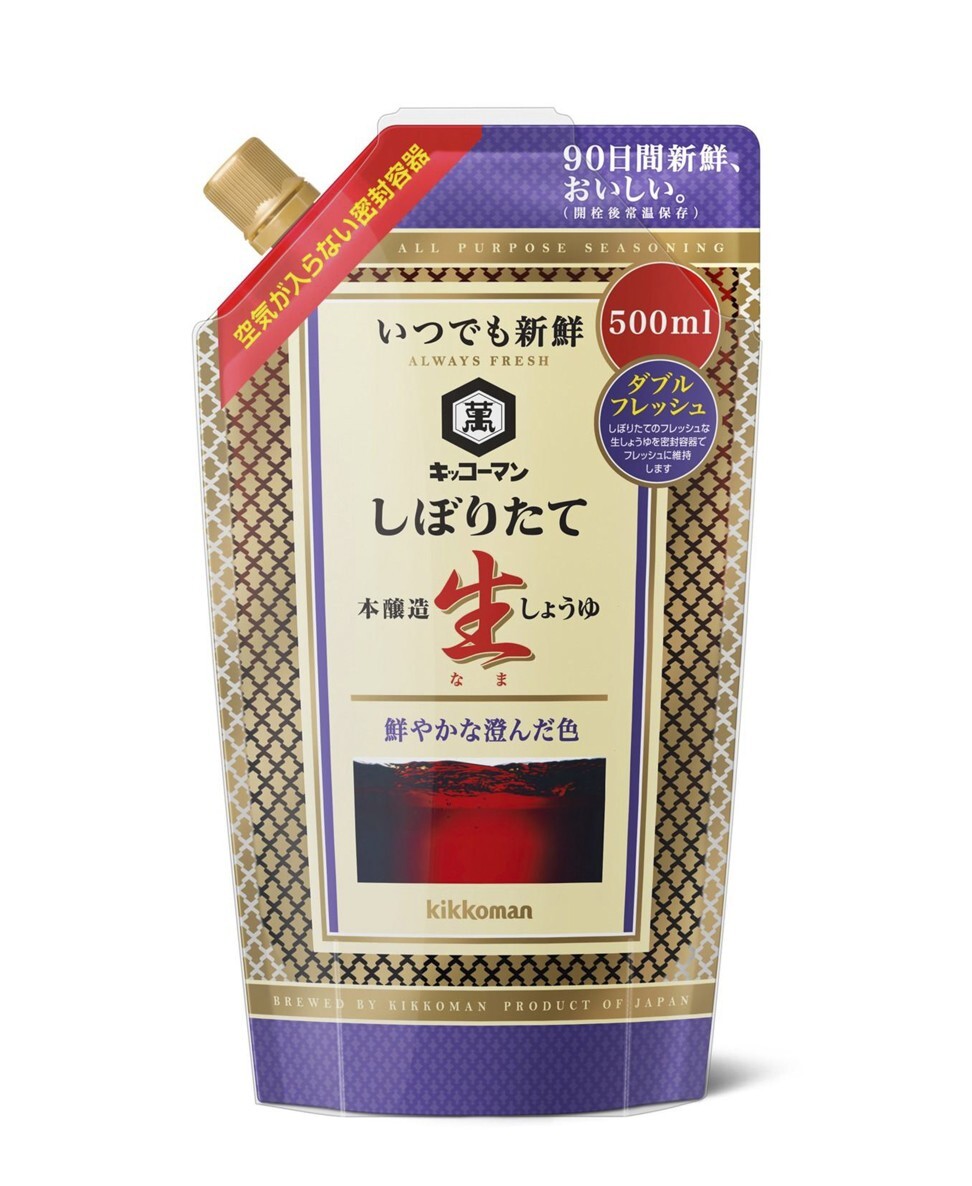 Over the years, the firm has diversified into other culinary areas and its brand now adorns cooking sauces, seasonings, soy milk, sake, wines, ketchup, canned corn and fruits under the Del Monte brand, and even some biochemical products.
This diversification is necessary as the domestic Japanese market is saturated, while the population is ageing and in gradual decline. Equally, there have been some significant changes in Japanese society, with more women working and looking for short cuts in the kitchen.
One such product was the Uchi-no-Gohan series, which was based on the concept that it requires less than 10 minutes to prepare a healthy and tasty dish. The product line broke new ground when it was introduced in 2002 and has since been mimicked by virtually all of Kikkoman's competitors. The original, however, still controls around half of domestic sales in its category.
Fast-food options may also become more popular in Japan, as the company's research has shown that women in the US spend around half as much time cooking as Japanese housewives and indicates there will be a growing demand in Japan for products that are quick and easy to prepare.
Another domestic trend that Kikkoman's experts have noticed in recent years is a switch in consumer preferences for strong flavours in their foodstuffs to milder tastes, as well as a growing interest in healthy foods – both areas that the company is now investigating for new products.
The firm's strategies appear to be paying off, with operating results for the 2020 financial year showing an increase in sales of food and beverage products at home and abroad, although the sales of mainstay soy sauce products were narrowly down in the domestic market.
Overall, net sales increased 3.3 per cent to 468.6 billion yen (US$4.3 billion), while operating profit was up a healthy 3.7 per cent to 39.8 billion yen.