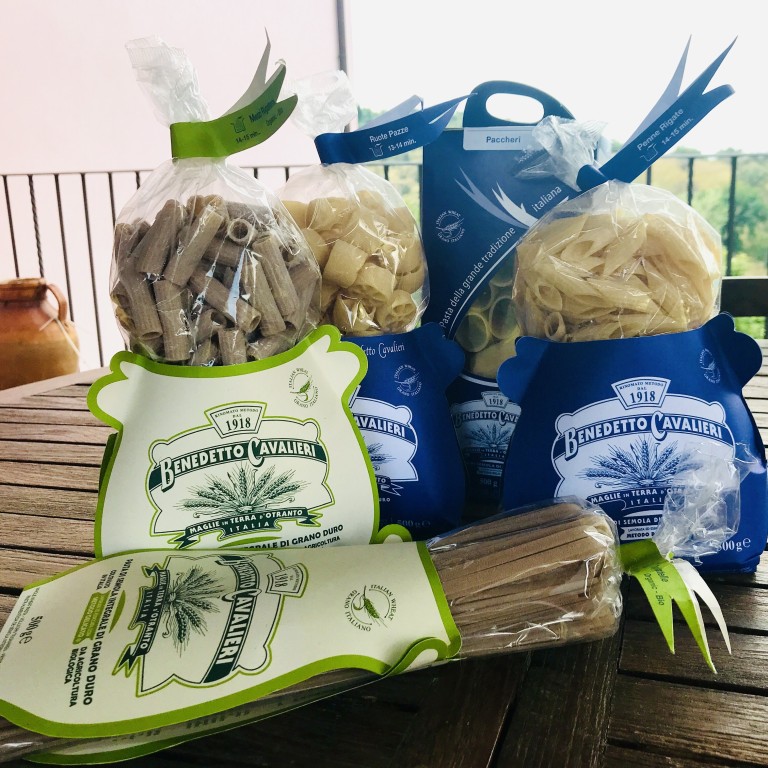 From spaghetti to fusilli, why artisan pasta made with love by Italian family-run businesses is worth the money
'Artisan pasta is a galaxy of its own,' says an Italian food expert. To find brands such as Benedetto Cavalieri or Martelli go to a high-end store or restaurant
This pasta is defined by small-scale production, premium ingredients and slow processing techniques, and naturally it commands premium prices
For Italians, pasta is their daily bread – some even eat it twice a day. It is a communal dish – one that families enjoy while talking over the dinner table. However, unless they have a traditional granny at home making fresh egg pasta, most rely on packaged pastasciutta – dry pasta.
Not all packaged pasta is created equal.
At the supermarket, you'll find mass-produced brands such as Barilla and De Cecco. You need to go to a high-end store or restaurant to get a taste of real artisan-made
pastasciutta
.
"Artisan pasta is a galaxy of its own," says Anna Maria Pellegrino, a member of Italy's Cuisine Academy. "There's generations-old know-how and great quality behind the small niche brands, but even here we need to make a distinction: there are packages of dried durum wheat or whole wheat pasta, and packages of dried pasta made with eggs, which is a shelved version of fresh pasta."
Thanks to small-scale production, premium ingredients and slow processing techniques, artisan packaged pasta is at least three times more expensive than industrially made pasta, and comes in fewer shapes.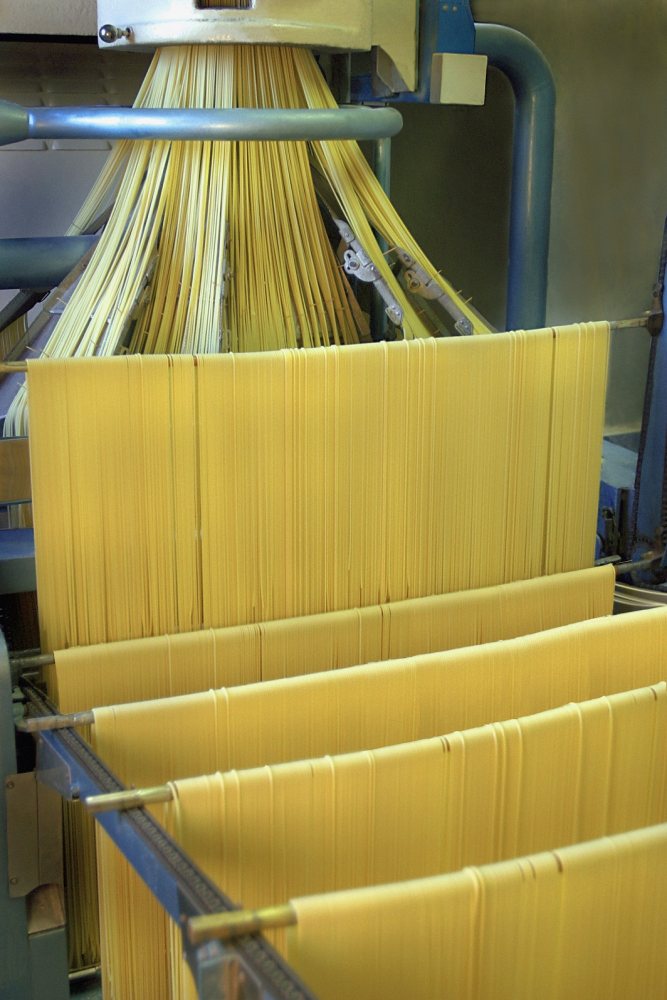 The Cavalieri family, from the picturesque town of Maglie in the gorgeous, sunny Puglia region in Italy's south, has been growing fine, select durum wheat since the 1800s.
"In 1918, my great-grandfather, Benedetto, opened our mill and pasta factory inside our family's building, which is still divided into floors for the various production steps," says Andrea Cavalieri, CEO and president of Benedetto Cavalieri. "He was the first to realise that pasta couldn't be left to dry in the open air under a sultry sun in the middle of the street, which was quite unhygienic."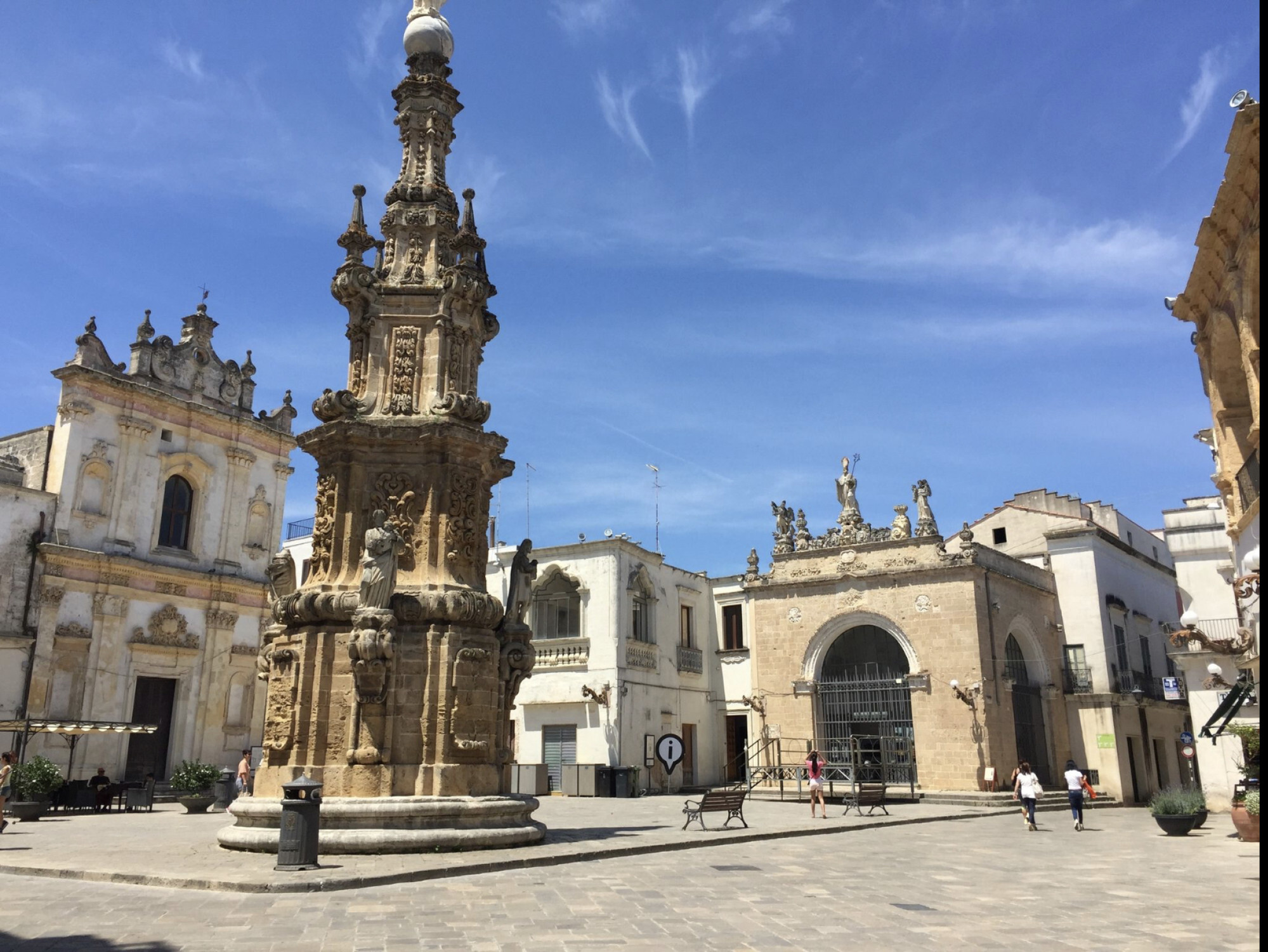 The brand makes 45 different pasta shapes (some with whole wheat) including ruota pazza, which looks like irregularly shaped wagon wheels, and spaghettoni – long, thick spaghetti bent into the shape of a hairpin. It exports to 36 countries and is eyeing the Chinese market.
But what makes Benedetto Cavalieri pasta different to other brands?
First, the quality of the raw materials. The wheat is grown in Italy, from Puglia and the nearby Basilicata region, unlike that used by the giant firms which buy theirs from overseas to meet their production targets. It is cultivated without chemical fertilisers that increase yield at the expense of quality. The water used comes from the Sele, a river running near Maglie through hills dotted with olive groves.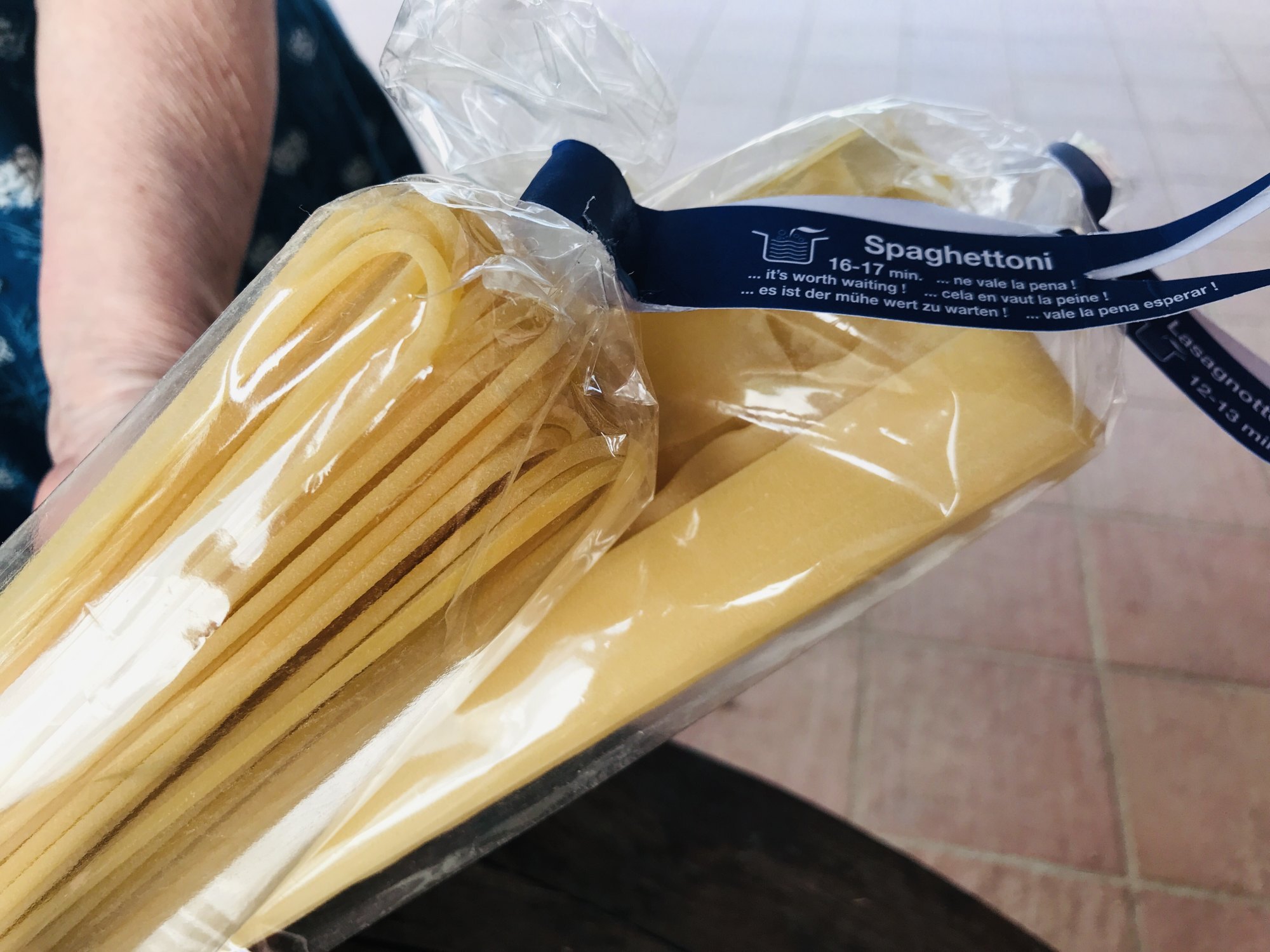 The Cirillo Method (named after inventor Michele Cirillo) is used to dry the pasta with a hot water heater and a fan. "The drying process is slow," Cavalieri says. "It runs for at least 40 hours at a constant warm temperature, as opposed to the extremely high temperatures used in industrial pasta making to speed up the drying to eight hours, which is why my factory makes only three tonnes [6,600 pounds] of pasta a day versus the 120 tonnes made by big groups."
All this justifies prices for 500 grams (1.1 pounds) of Benedetto Cavalieri pasta that start at €3 (US$3.64) and go up to €9 for long pasta, compared to Barilla spaghetti which sells for €1.
This Puglia pastasciutta uses a delicate method of production consisting of long kneading, slow pressing and drying to preserve the durum wheat's nutritional value, taste and consistency.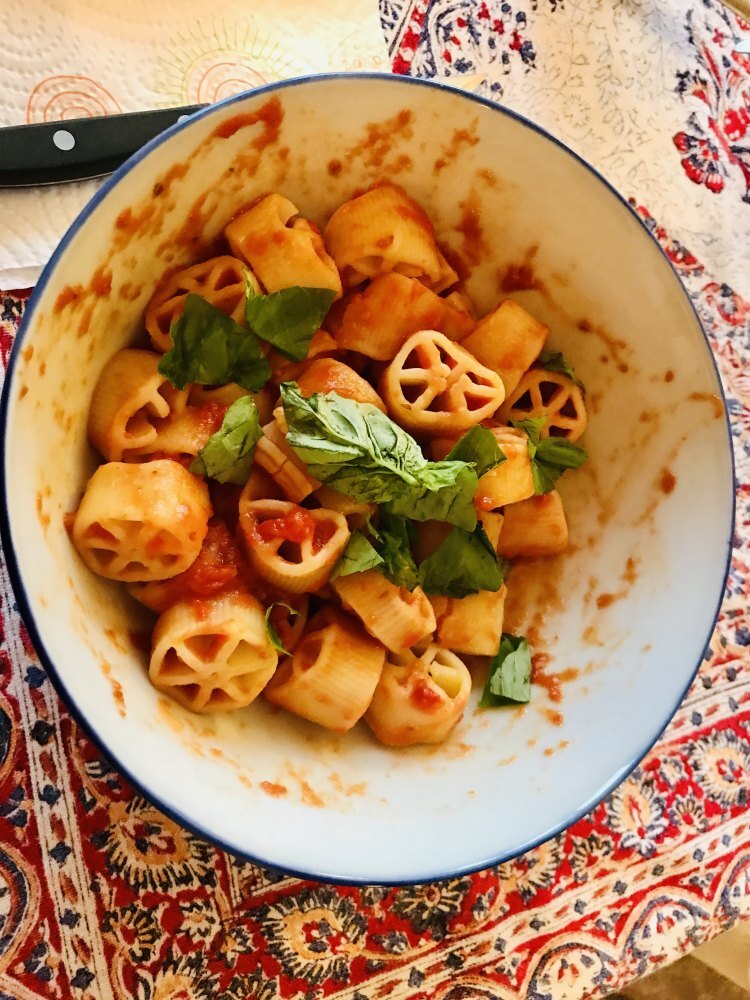 Cavalieri adds that cooking artisan pasta can be harder than industrially made pasta.
"You need to keep a constant eye, and taste it to know when it's al dente – not mushy, not hard, but tender yet consistent. When biting, it should feel meaty and fleshy. It should give you a pleasant chewiness and the slightly sweet flavour of wheat."
Benedetti Cavalieri pasta absorbs the flavours of ingredients it is served with, be it tomato sauce, ricotta cheese or mozzarella. Cavalieri says the best way to appreciate it is with a drizzle of
extra virgin olive oil
and grated pecorino cheese.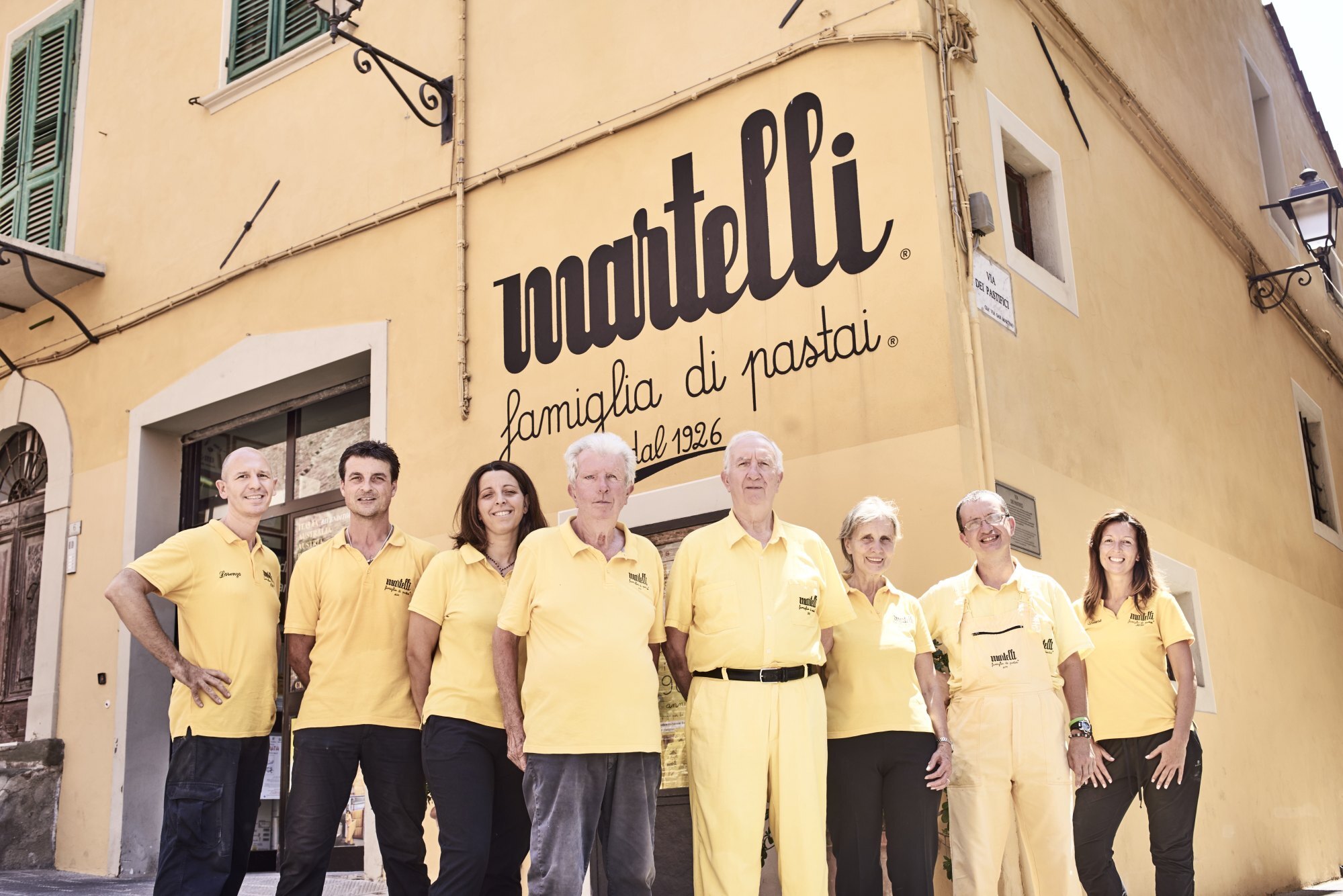 Artisan pasta factories are mostly family-run, with a restricted group of relatives supervising the production process and leading the management. One family does everything on its own without the use of any external help.
The Martelli family knead the pasta, hand-package it and tie it off with their signature bow. The business is small-scale – from the hamlet of Lari in Tuscany, population 1,000 – yet it has managed to export its pasta all over the world.
"We work side-by-side in our factory at the foot of the old castle. We've remained faithful to the good old days of artistry pasta making, when my grandfather and his brother were handed the firm in 1926 by the former owners who had no heirs," says Laura Martelli, who handles sales and exports.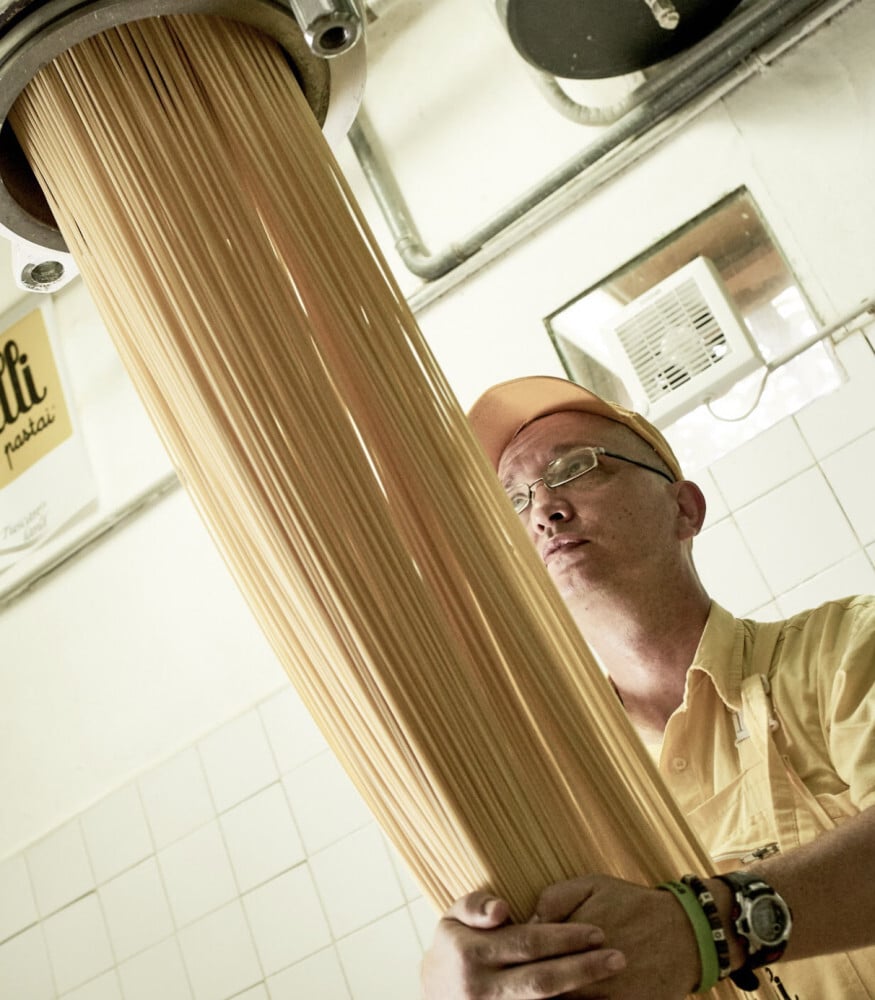 The wheat used is top-notch and uses virtually zero food miles, as it comes from a mill that mainly uses Tuscan wheat. Although the family business consists of just eight people, it produces 75 tonnes of pasta a week, packaged in a yellow bag that harks back to the end of the 1800s when pasta in Tuscany was sold wrapped around a yellowish-brown straw paper.
"Our annual production is equal to what one giant pasta firm makes in just four hours. That means 50 hours only to dry one nutrient-rich spaghetti plate. Low temperature drying is slower, more expensive and has a lower yield, but greater quality. We don't use computers to programme drying, just our experience, and we weigh the pasta with our hands before packaging it," Martelli says.
Her family, just like the Cavalieris, are proud of their slow drying process, kept at 35 degrees Celsius (95 degrees Fahrenheit) for 50 hours. The factory's drying rooms, where the pasta rests in permeable wooden containers, have huge fans to make sure air constantly circulates and to avoid humidity building up.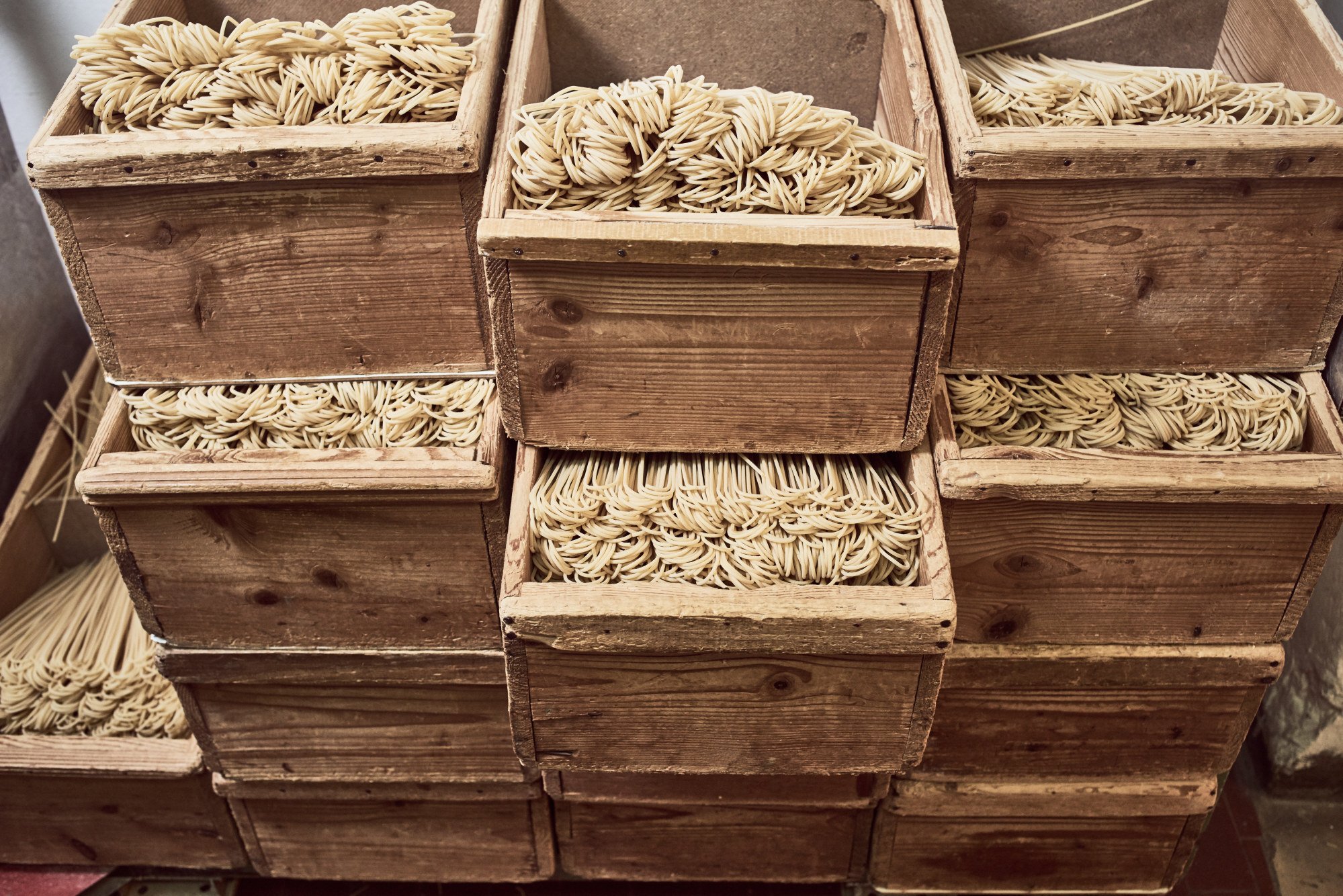 The slow process ensures that bellies don't bloat after eating a plateful of Martelli pasta. "Digestibility is key. High temperatures destroy the natural enzymes in the pasta and lower its consistency. Dough worked quickly and with hot water is subject to stress that affects the pasta.
"We knead the flour with cold water, and we do it slowly to avoid deteriorating the quality and compromising the most precious elements: gluten and carbohydrates. The dough is then drawn gently through a bronze die: this creates a porous and rough pasta, perfect for absorbing the sauce when mixed together."
It's another world when compared to the big players. A total of 4 million tonnes of pasta is made each year in Italy, and Barilla produces one-quarter of that.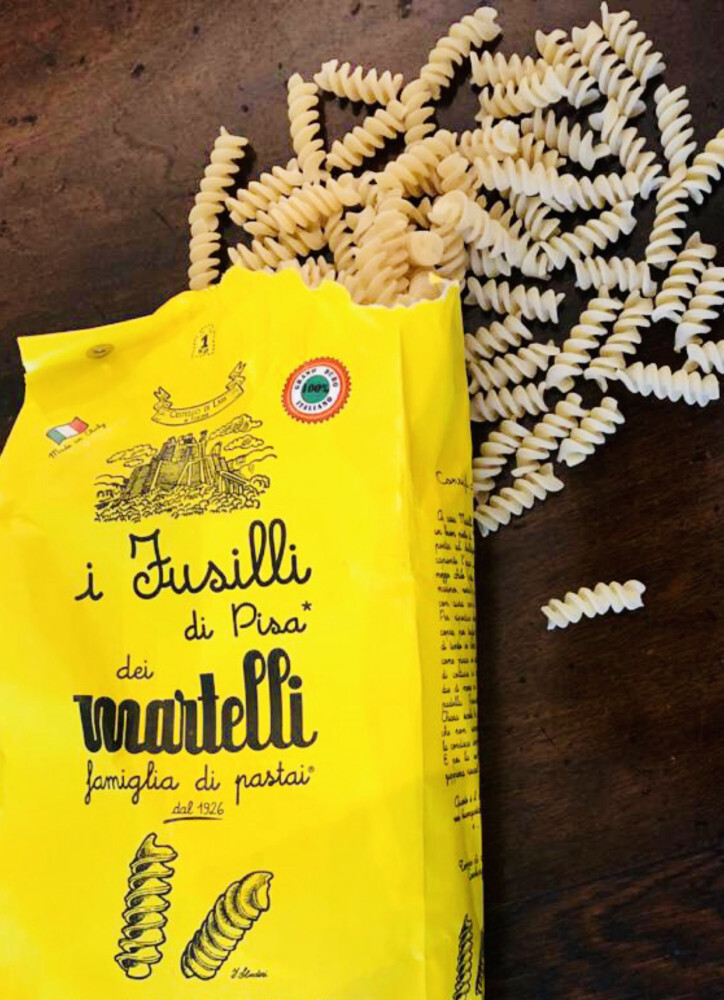 "Smooth penne are typically Tuscan, and our pasta contains a lot of starch which releases a sort of delicate coating enabling it to amalgamate ingredients and enhance flavour," she says.
Martelli pasta can be found in restaurants in Italy, and at deluxe food boutiques for roughly €5 per 500 grams – and as with Benedetto Cavalieri pasta, it's money worth spending.