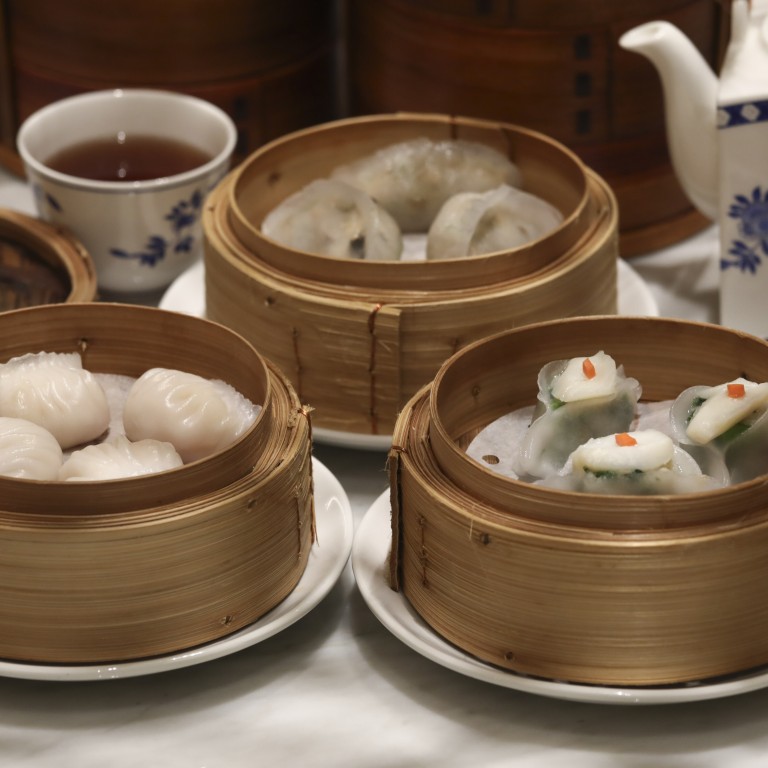 Review
Hong Kong restaurant review: House of Orient in Central – dim sum dishes were a mixed bag, some hitting the spot, others disappointing
The har gau, phoenix-eye dumplings and vegetable dumplings were delicious, while the fried flat dumplings with crabmeat and garlic chives were also a big hit
But the turnip cake was stodgy and heavy – and didn't taste much of turnip – while we disliked the texture of the fan gwo
Dim sum at any time of the day, instead of served just for breakfast as it was traditionally, has been around for many years now. Shops offering all-day dim sum range from inexpensive takeaways and casual places where you perch on uncomfortable stools to elegant, quiet restaurants.
House of Orient, in the Entertainment Building in Hong Kong's Central district, is more on that elegant, quiet end of the scale, but it was quiet for the wrong reasons – my small party of three was one of only two groups dining there that night. To be fair, that's partly because it's in Central, a district which people leave as soon as they finish work (unless they go up the road to Lan Kwai Fong), and it is also probably more of a place for lunch and afternoon tea.
Because of that, the restaurant closes early – at 8pm. We ate an early dinner at 6pm, and although the staff were busy cashing up towards the end of the meal, we didn't feel like they were trying to rush us so they could go home; they continued to come around to check on us, and to top up our tea pot with hot water.
House of Orient offers a nice selection of tea, and we went with the traditional bo lei cha (aka pu'er), as two of us remembered our grandmothers insisting it was the best accompaniment for dim sum.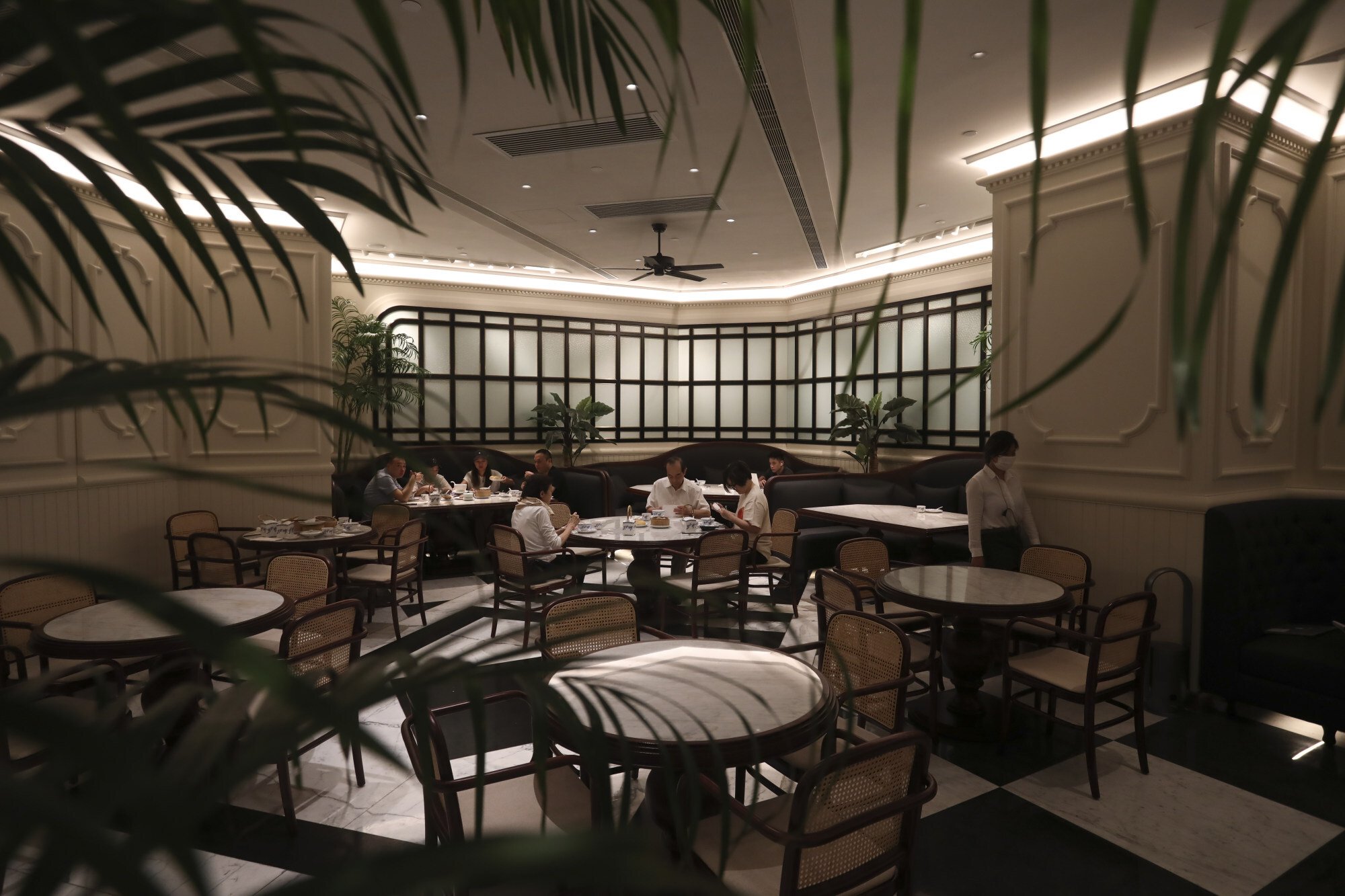 The food menu divides its dim sum selection by preparation method – steamed, fried and baked, as well as rice dishes and dessert. We asked that our dishes be served from light (steamed) to heavy (fried and baked) and not too fast, so they wouldn't cool down. Despite that request, all the steamed dishes came within five minutes of each other, so we had to keep the bamboo lids on some of them to keep them warm.
Steamed turnip cake (HK$48) was stodgy and heavy – it didn't taste much of turnip. We also disliked the texture of the fan gwo (HK$68). Normally, this Chiu Chow translucent-skinned dumpling is full of texture from the peanuts, dried shrimp and diced meat, mushrooms, and preserved vegetable. For this version, the filling was over-minced – as if the cook had put all the ingredients in the food processor, turned on the machine and left them a little too long.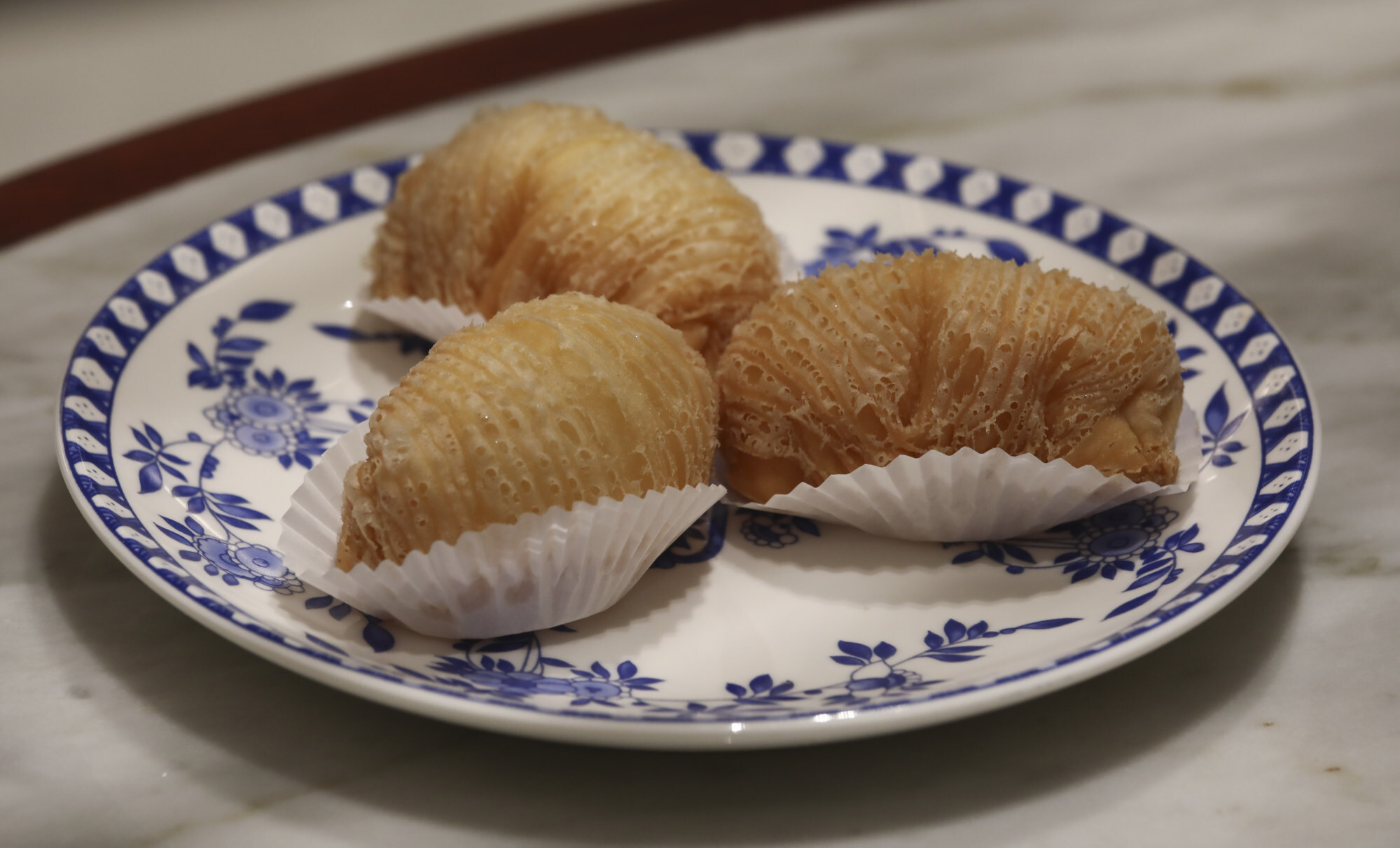 By contrast, the har gau (HK$68), phoenix-eye dumplings (HK$68) and vegetable dumplings (HK$48) were delicious. The pei (skin) on all of them was fine and tender: the har gau full of crunchy shrimp pieces, the phoenix eye dumpling – which was beautiful – stuffed with scallop and spinach, and the vegetable dumpling like a vegetarian version of the fan gwo, only with better texture.
Fried shredded turnip puffs (HK$48) had excellent puff pastry that was flaky and delicate. Our helpful waitress recommended the fried flat dumplings with crabmeat and garlic chives (HK$88), which turned out to be one of our favourite items because we love the assertive flavours of the chives.
A baked Chinese coin-shaped puff with ham and pork filling (HK$68) suffered from hard pastry and not enough filling.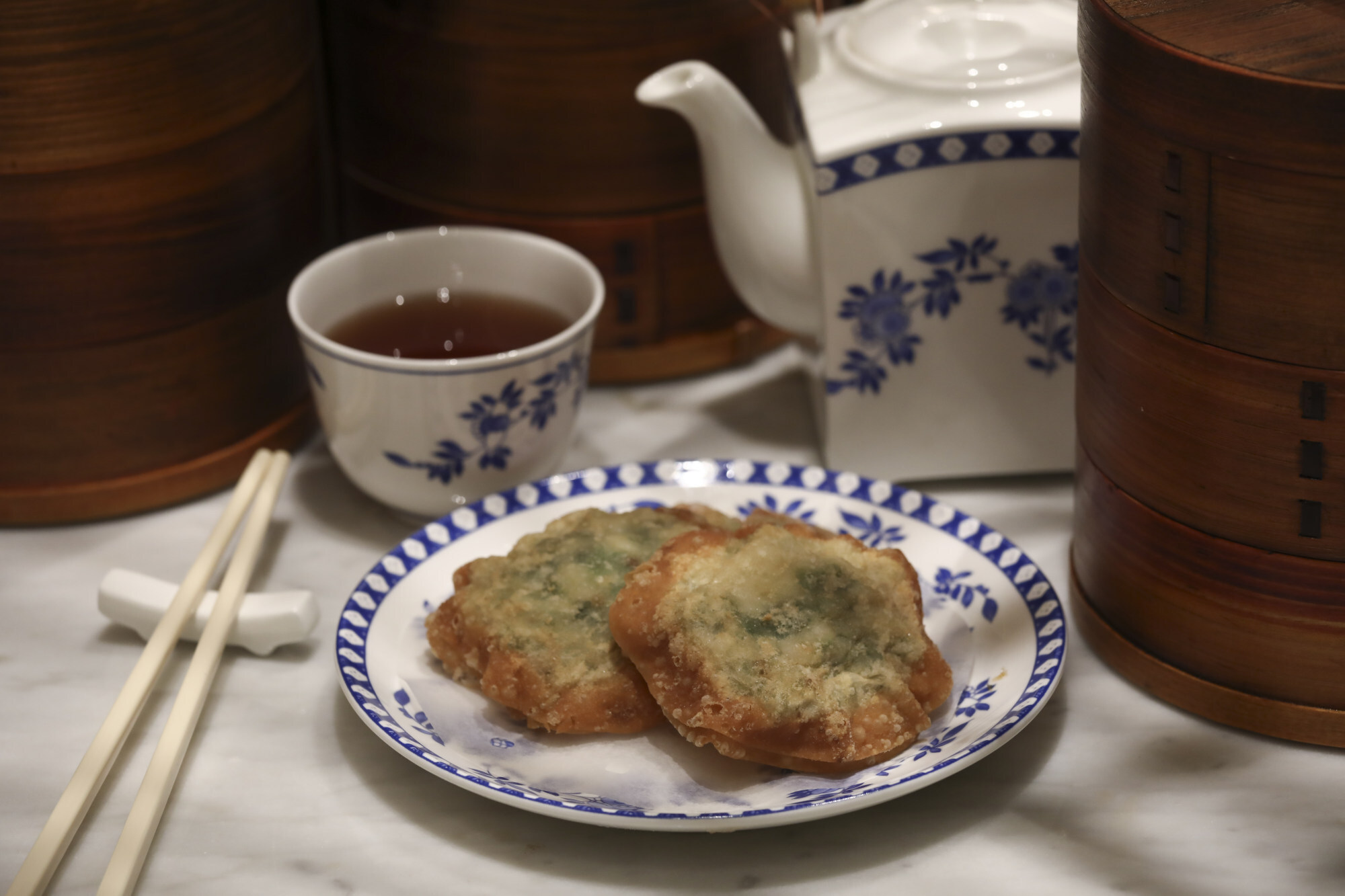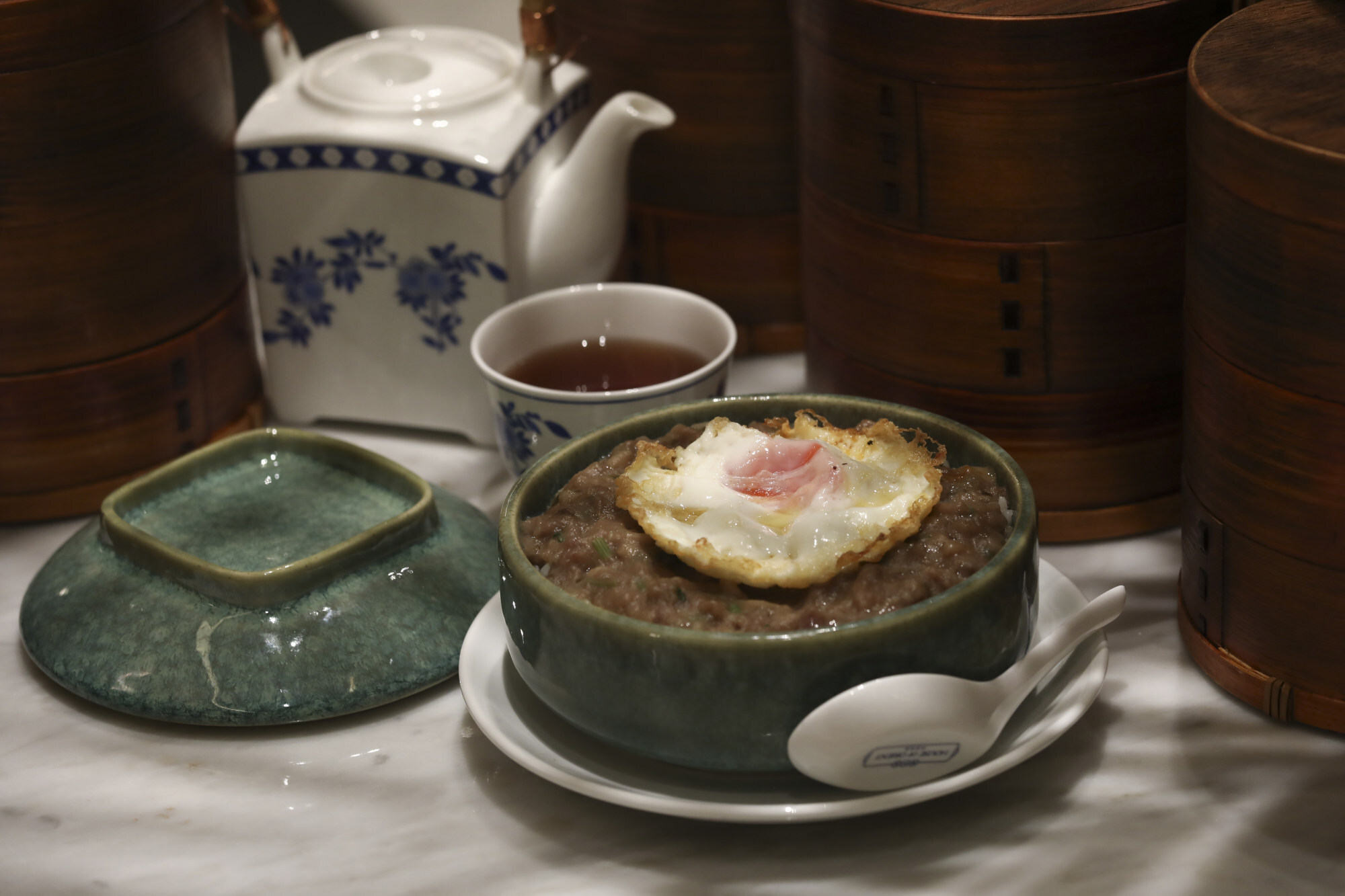 From the rice selection (all HK$128), we ordered the version with steamed minced beef and fried egg. It was hot, comforting and generously portioned, with well-flavoured meat and a runny-yolked egg.
A dessert of sesame cake (HK$48) had good flavour and texture.
House of Orient, 2/F Entertainment Building, 30 Queen's Road Cental, Central, tel: 2123 9263. About HK$250 per person without drinks or the service charge.