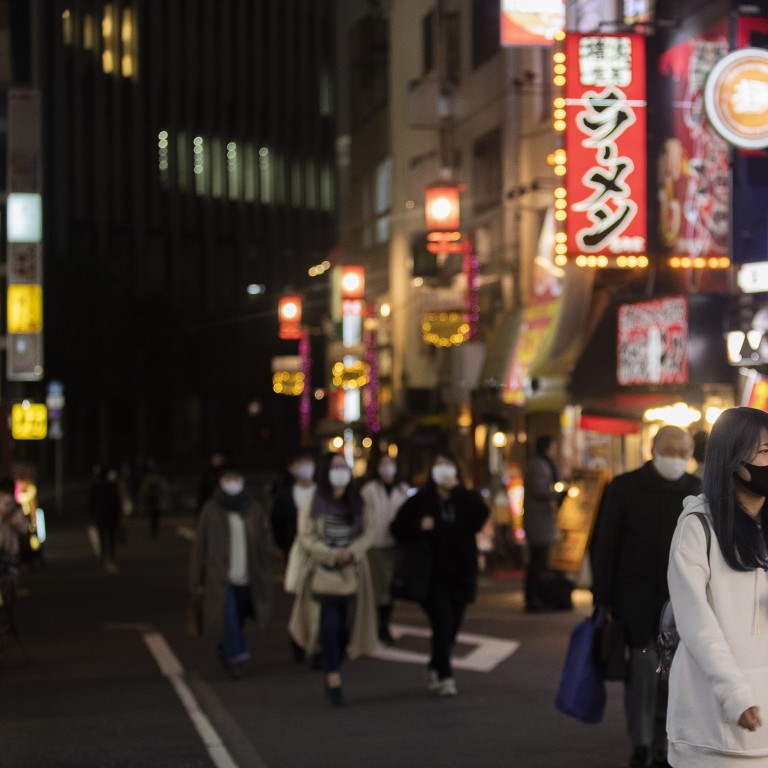 Tokyo Olympics spectator ban hits restaurants already battling Covid-19 curbs, but there's an upside – no visitors means more seats for locals
Michelin-star restaurants in Japan that drew overseas visitors have instead welcomed local diners since borders were shut 16 months ago because of Covid-19
That will cushion the blow of a spectator-free Olympics for some, while the lack of visitors has seen restaurants launch collaborations to keep diners coming
Before the onset of the Covid-19 pandemic, international tourism to Japan was surging. According to government statistics, the number of travellers to the country increased more than 250 per cent from 2012, reaching a record high of 31.9 million visitors in 2019.
Tokyo's restaurants had anticipated a massive wave of tourists for the
2020 Olympics
, but those hopes were dashed in March 2020, when Japan closed its borders and postponed the Games until 2021.
With the coronavirus pandemic showing no signs of waning, visitors from abroad are still barred from entering the country. The move has exacerbated the woes of the country's hard-hit hospitality industry, which has been struggling with more than a year of restrictions limiting opening hours and other aspects of operations for restaurants and bars. According to data from Tokyo Shoko Research, 842 food and beverage establishments filed for bankruptcy in 2020.
The travel ban dealt a sharp blow to some of Tokyo's leading restaurants in spring 2020 – a peak travel time when tourists typically flock to Japan to view the cherry blossoms.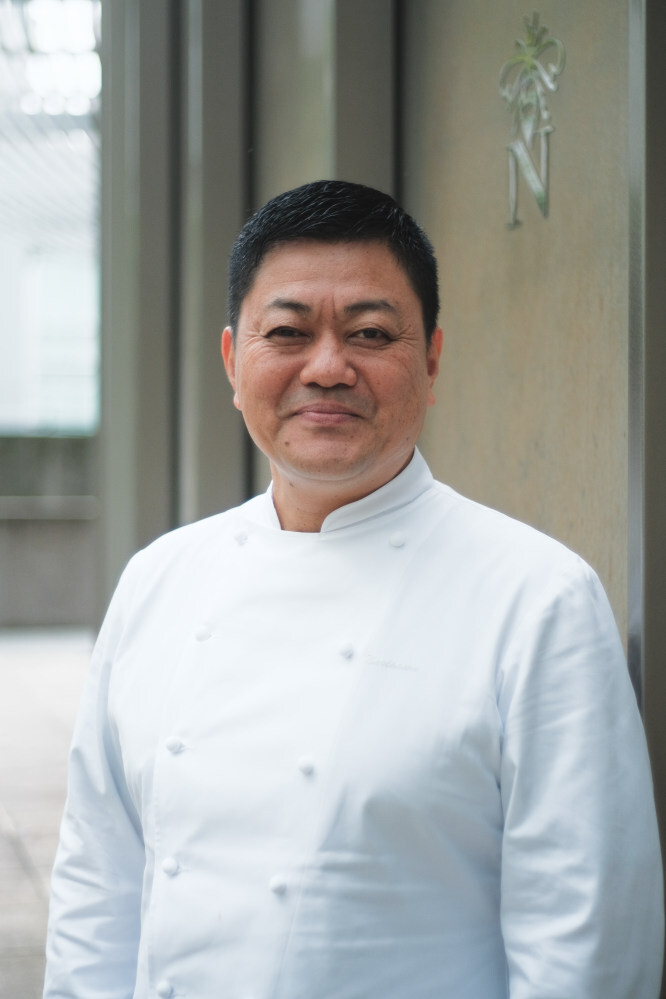 "Before the pandemic, 80 to 90 per cent of our guests were from overseas – places like South Africa, South America and Europe. International tourists tend to book far in advance, so the first month was extremely difficult for us," says Yoshihiro Narisawa, of two-Michelin-star Narisawa in the Japanese capital's Aoyama district.
Revenue at both Narisawa's fine-dining restaurant and Bees Bar, the casual dining bar down the road, fell dramatically in the first month of the visitor ban, but the chef says reservations at Narisawa began to stabilise in May last year.
"The restaurant filled up with local diners who, for example, had never been able to get a booking before, and people who live nearby. Some of those customers have become regulars who come back every month," he explains.
The situation, he notes, is similar at destination restaurants everywhere. "When I took part in a virtual meeting of top chefs from around the world, I was surprised to hear that everyone had the same experience. We joked that our restaurants are now 100 per cent local: local ingredients, local culture and local guests," he laughs.
Hiroyasu Kawate, of two-Michelin-star Florilege, had long worried about the downsides of overreliance on diners from abroad. Following the Tohoku earthquake and tsunami of 2011 that affected Japan's tourism industry for a few years – Kawate decided to cap reservations from overseas guests at 40 per cent.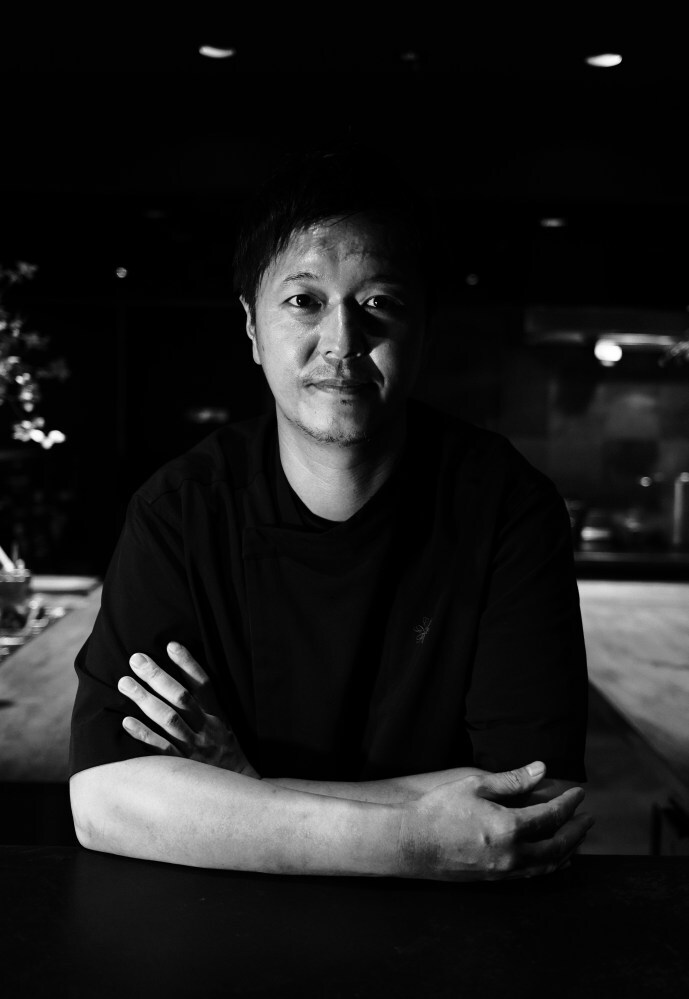 "At first, bookings from tourists were between 60 and 70 per cent. We gradually adjusted the ratio because, during the earthquake disaster, international guests disappeared overnight. I realised then that if another major incident occurred, it would be a big risk," he says.
Now, the main priority for Kawate is ensuring the safety of his staff and guests. Last month, Kawate started bringing in a doctor to conduct on-site vaccinations for all employees. Inoculations, Kawate says, will be open to staff from neighbouring restaurants as well, and he expects they'll finish before the end of July.
"Once we're all vaccinated, we can return to more normal operations," he says.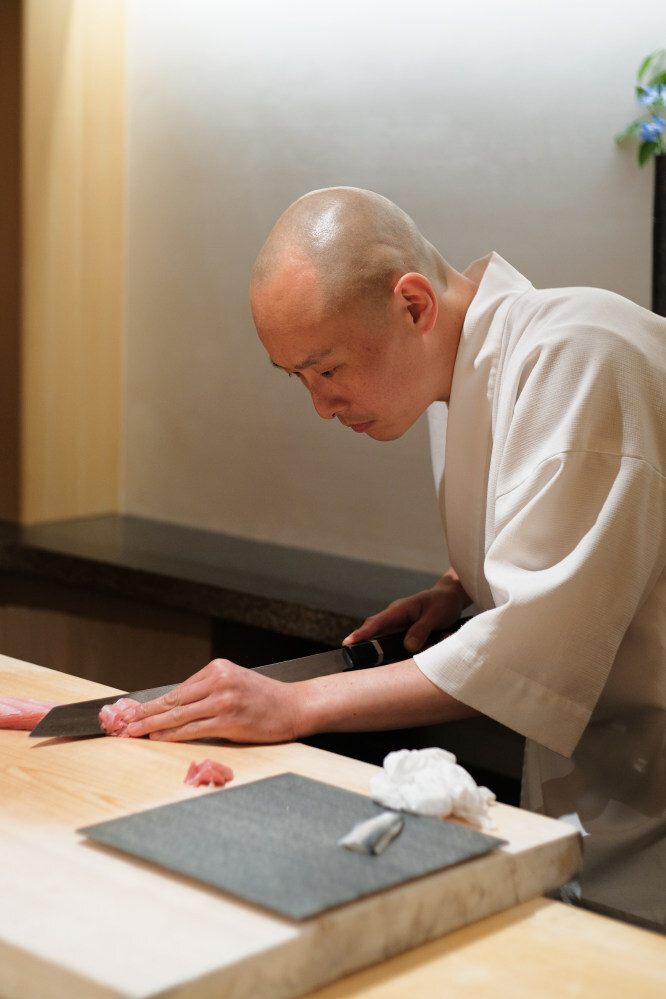 Like Kawate, sushi chef Hiroyuki Sato has been careful to "create a balance" among regulars and overseas visitors at his 18-seat restaurant, Hakkoku, in the Ginza district. Having gained a wide following of international fans as the former chef at Sushi Tokami, Sato received numerous requests for bookings from abroad when he opened his own restaurant three years ago. However, he says that he limits the number of non-local guests to 30 or 40 per cent.
"Luckily, it wasn't hard for us to make up the deficit with locals who had been wanting to come for a long time. One of my acquaintances has a sushi restaurant that catered exclusively to inbound tourists, but now it's practically empty," he observes.
For Sato and many other top restaurant owners, the bigger challenge has been Tokyo's seemingly interminable state of emergency, which the Japanese government first imposed last April and has extended three times. The most recent state of emergency, which was lifted on June 20, prohibited the sale of alcohol and required restaurants and bars to close by 8pm. Though now able to serve alcohol until 7pm, establishments are still being asked to shorten operating hours.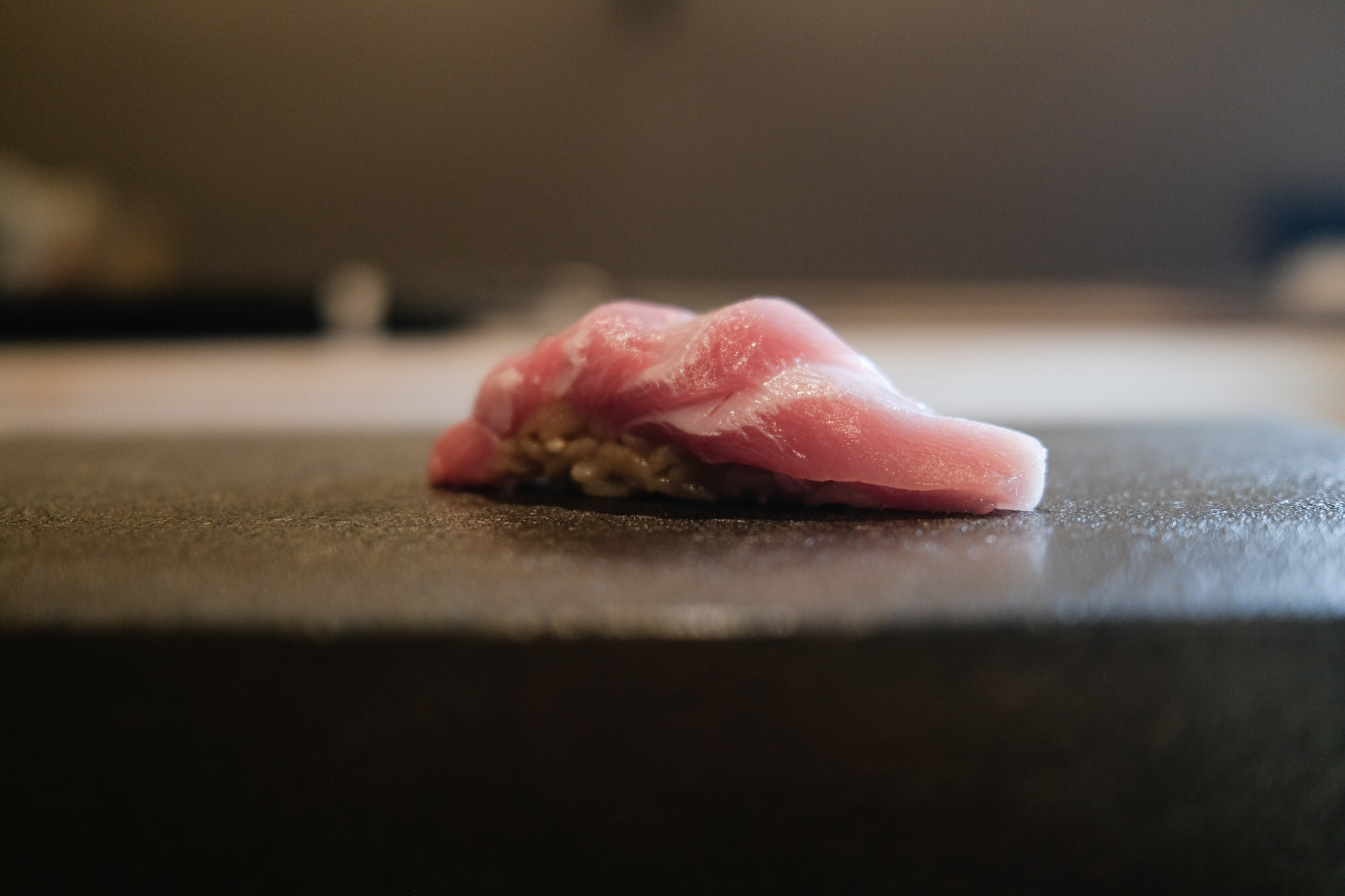 "We have no idea how long the restrictions will last, since everyone in Japan is still waiting for the vaccine," he says. "Even for people who want to dine out, they're not sure if it's OK – from both a safety and an ethical standpoint."
Despite the obstacles, Sato remains optimistic. "Tokyo's restaurant industry will recover. When people come back, they'll come in large numbers, so you have to be ready. Further investments may be necessary to refurbish the restaurant and develop the staff," he says. "All I can do now is keep working. The restaurant business is tough but making sure that guests enjoy themselves and come back is my job – and my life's purpose."
For chefs who opened restaurants during the pandemic, the past year has been a steep learning curve, but surviving the challenges has given them more confidence to experiment.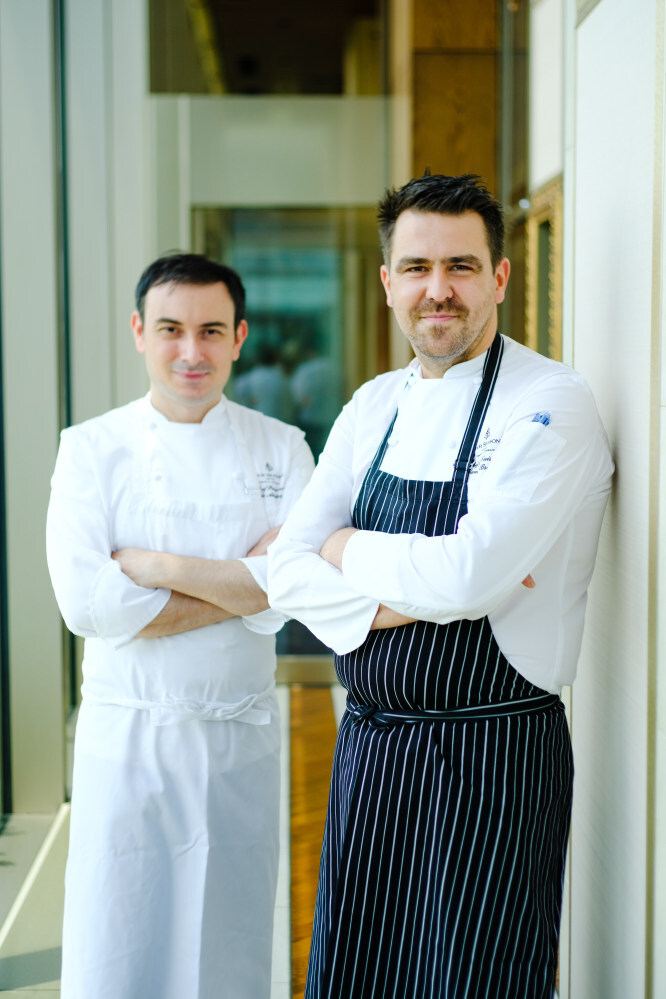 When Guillaume Bracaval – formerly of two-Michelin-star Cuisine[s] Michel Troisgros – launched French fine-dining restaurant Est last September, he was unfazed by the international travel ban.
"When I was at Troisgros, around 85 per cent of our clientele was from Japan, so I wasn't worried about the border closures," Bracaval explains. "In fact, revenue at Est was excellent last October and November [when restrictions were temporarily eased]."
However, the restaurant, which is inside the Four Seasons Tokyo hotel in the financial centre of Otemachi, took a hit from state-of-emergency mandates urging companies to shift to remote work between January and June. With fewer people going out after work, the usually lively district has been quiet in the evenings.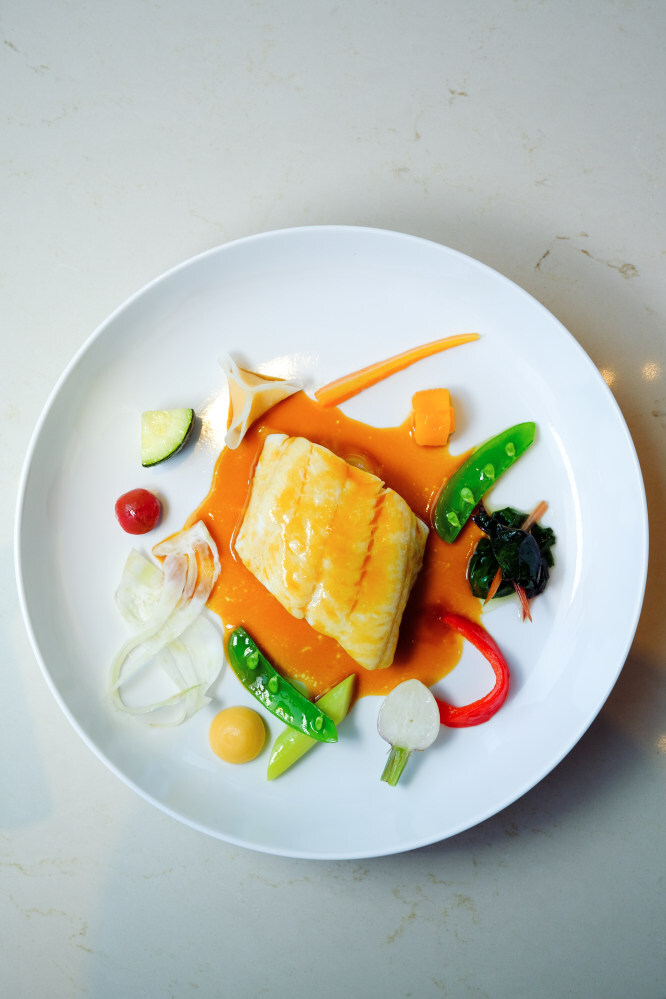 To reach new audiences, Bracaval and his team have introduced creative initiatives, such as a champagne promotion paired with confectionery by Est pâtissier Michele Abbatemarco and served on the outdoor terrace. When the government imposed a ban on alcohol in April, the restaurant developed an innovative non-alcoholic beverage menu.
In May, Bracaval joined forces with Hakkoku's Hiroyuki Sato to host a collaborative dinner. With Sato preparing pieces of nigiri sushi in intervals beside each table, the event unfolded like the movements of a symphony. Bracaval's dishes – such as white asparagus bathed in dashi-laced soy cream and topped with caviar – felt like elegant interludes between bites of fatty tuna and sea urchin.
"It was the first time for us to do something like that, and the guests were really happy. The staff felt motivated and learned a lot," Bracaval says.
The two chefs are already planning a second sushi- and French-cuisine collaboration, featuring sake and wine pairings, this autumn.
While challenging times are likely to continue for the foreseeable future, a few positive outcomes have emerged amid the difficulties. For Florilege's Hiroyasu Kawate, the time spent grounded in Japan last year afforded the opportunity to open a new restaurant with long-time friend Zaiyu Hasegawa, of two-Michelin-star Den.
"We'd wanted to do something together ever since we met, but finally the timing worked," Kawate says.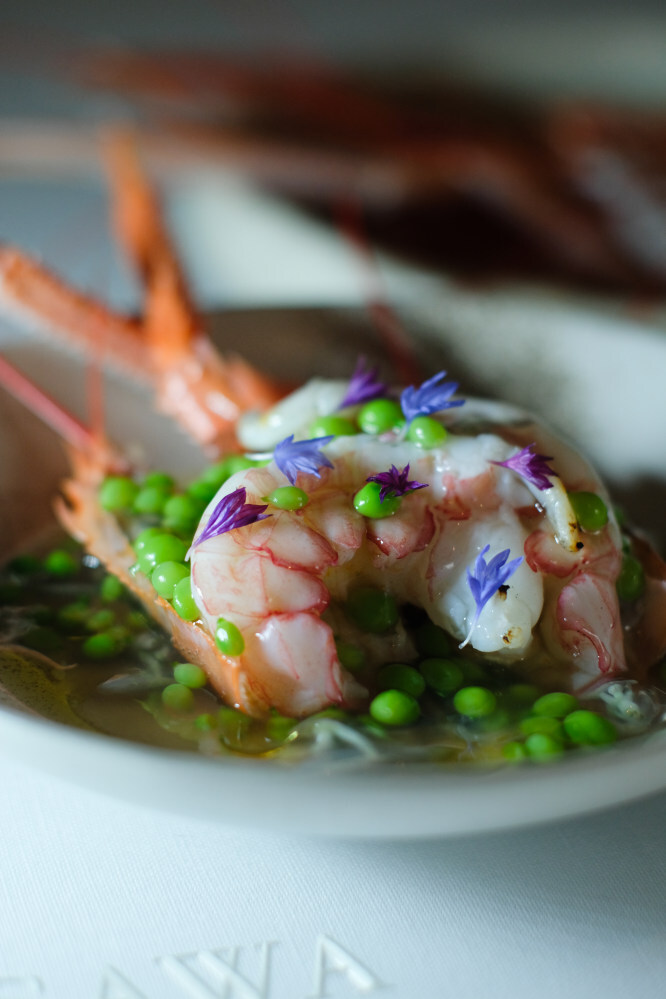 Opened last November, Den Kushi Flori serves imaginative dishes combining Kawate's contemporary French cuisine with Hasegawa's playful Japanese cooking. The venture is part of the two chefs' plans to "diversify our businesses in terms of genre and geography" to guard against financial uncertainty in the future.
Yoshihiro Narisawa says that the pandemic has prompted him to strengthen ties with producers and chefs around the country. An early advocate of the sustainability movement in Japan, Narisawa has been raising awareness of local farmers, fishermen and food purveyors for the past decade.
In spring 2020, he launched a programme called "Keep in Touch with Farmer", enabling growers who supply organic produce to Japan's top restaurants to sell their wares directly to consumers.
With restaurants – as well as institutions such as schools and companies – serving fewer customers and purchasing less food from farmers, the agriculture business is reeling.
"Restaurants are supported by so many businesses. But those second- and third-tier industries are not able to receive subsidies from the government, so restaurants need to do all we can to help them," Narisawa says.
In February, he began a monthly project to make onigiri rice balls together with young chefs outside the Japanese capital. The idea is to "help spread information via social media" about rural areas in hopes of inspiring tourists to visit when it's possible to travel again.
"One thing that the pandemic has shown us is that we're all in this together. I hope that we won't forget that feeling of unity," he reflects. "We need leaders from the fields of culture – rather than politics or religion – to connect people and remind us that we're all inhabitants of the same planet."
Yoshihiro Narisawa's Onigiri For Love project (#OnigiriForLove) is now in Hong Kong, with 13 local restaurants participating. The special rice balls are available until August 1 at Belowground at The Landmark in Central. All profits are donated to food charities Feeding Hong Kong and Impact Hong Kong.