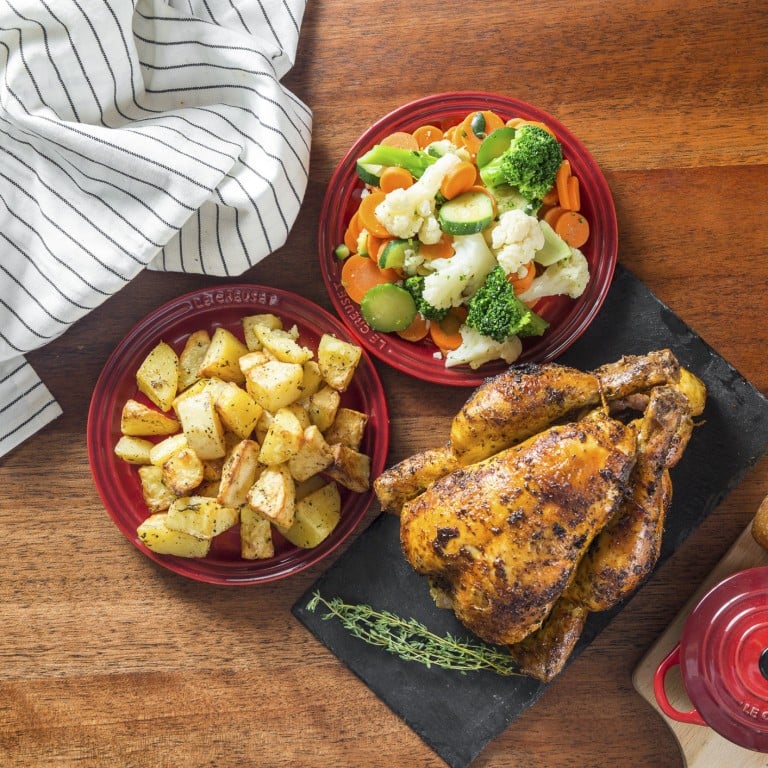 7 new places to eat in Hong Kong you should try, for Indian street snacks, modern European fare, French roast chicken and more
Newly opened restaurants in the city range from casual Indian at Bengal Brothers to Margo's brasserie style and La Vache! steakhouse
There are also upmarket cafes Venedia Grancaffe and Pane e Latte, as well as roast chicken at La Rotisserie
As the Covid-19 pandemic eases in Hong Kong, there has been a boom in new restaurants opening, ranging from cafes offering takeaway bites to fine-dining establishments.
Some of the new openings are down to restaurant groups expanding while others are labours of love from first-time restaurateurs. These new places invited the Post to try their food, so here is what we made of them.
1 Bengal Brothers
Bengal Brothers offers Indian street food, from kati rolls to chaat, for takeaway or to eat on the spot.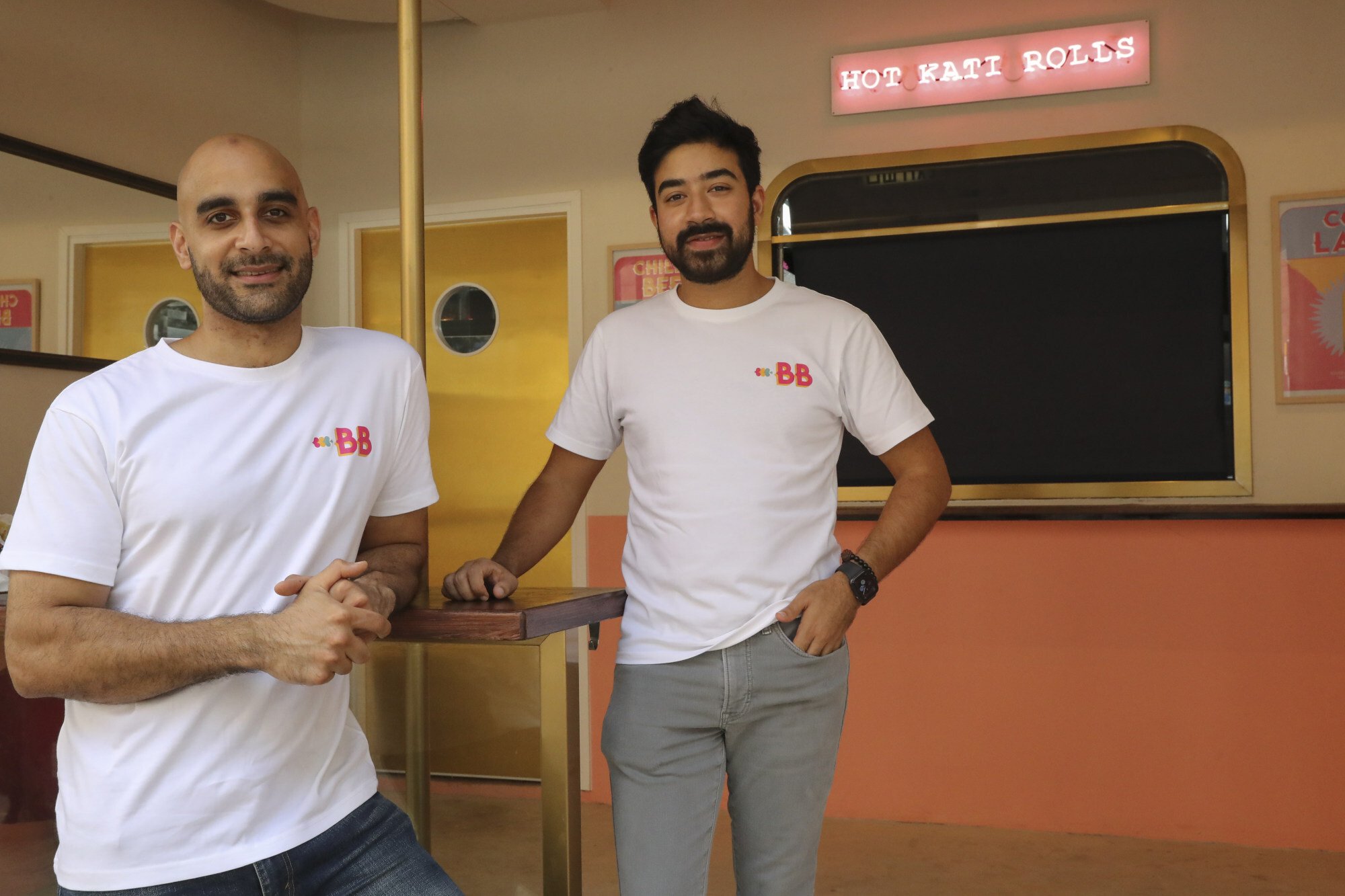 Bengal Brothers was started by ex-Black Sheep operations manager Vidur Yadav and his friend Tanvir Bhasin, a cargo pilot. They met on the steps of Chom Chom restaurant in 2016 and realised they had a few things in common: their mothers were university friends and their fathers spent time in the military.
In January, Yadav and Bhasin decided to take the plunge and strike out on their own. "We got a bit bored of the Indian food experience, always being sat down, always being a dark restaurant, always the same music, and street food was always over-represented in every other culture," says Bhasin
"We wanted something approachable, accessible, something quick that would also be less risky given the environment. We love street food and we wanted to do something Indian or Indian-inspired.
"We are not big fancy chefs with 25 years' experience, but we know this food well."
The pair narrowed their concept to kati rolls – chunks of meat with fresh vegetables rolled up in a flaky paratha flatbread.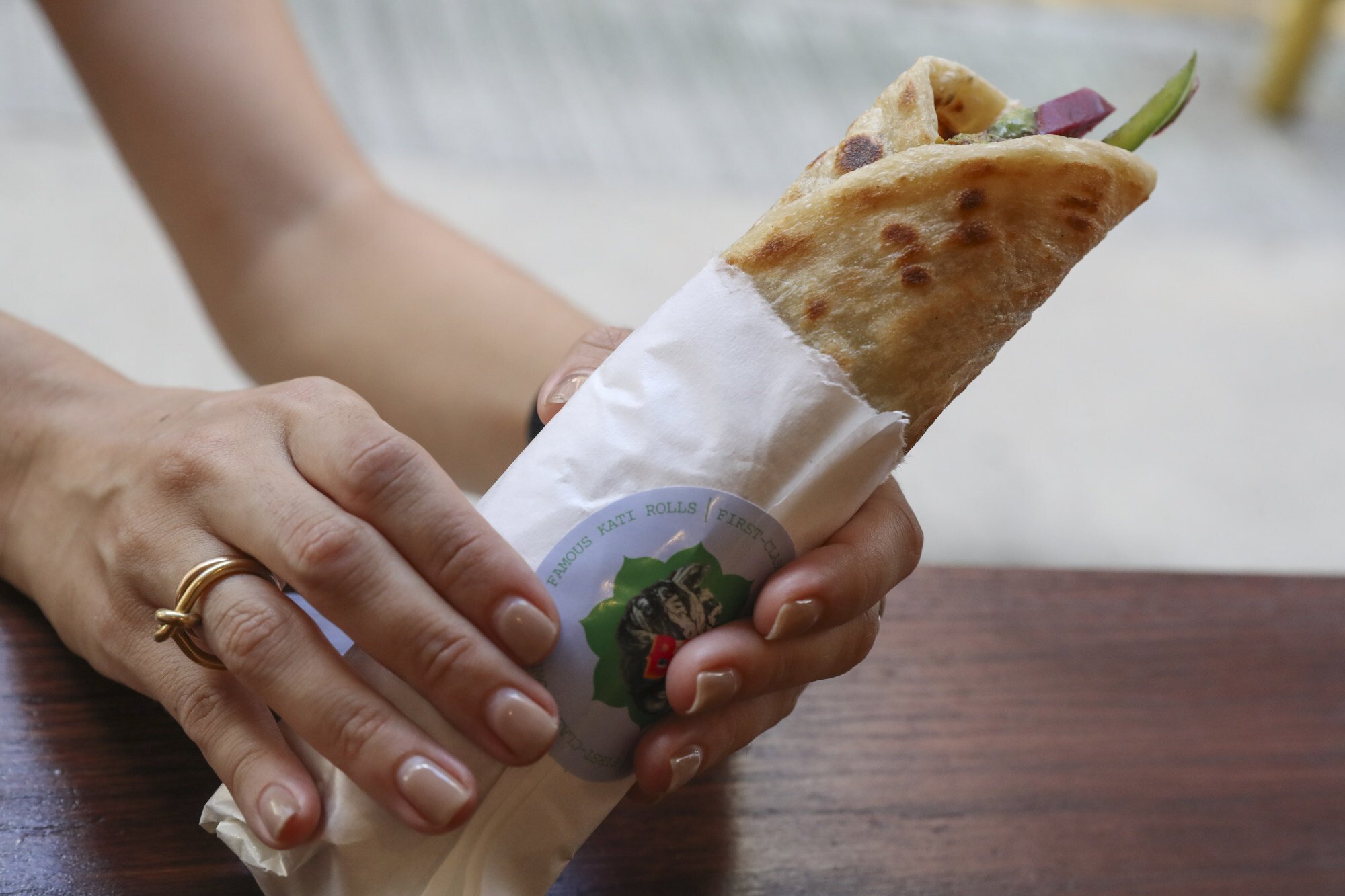 The kati roll was invented in 1932 in a small Kolkata eatery called Nizam's, a grill house where chunks of meat and vegetables were rolled together in parathas for people on the go.
Customers order from a giant tablet and the meal comes out in minutes. There's chicken, lamb, beef or pork, and vegetarian options such as paneer and chickpea kati rolls, or the meat and vegetables can be served in a rice bowl. Sides include sweet potato chaat, fries and poppadoms.
6 Johnston Road, Wan Chai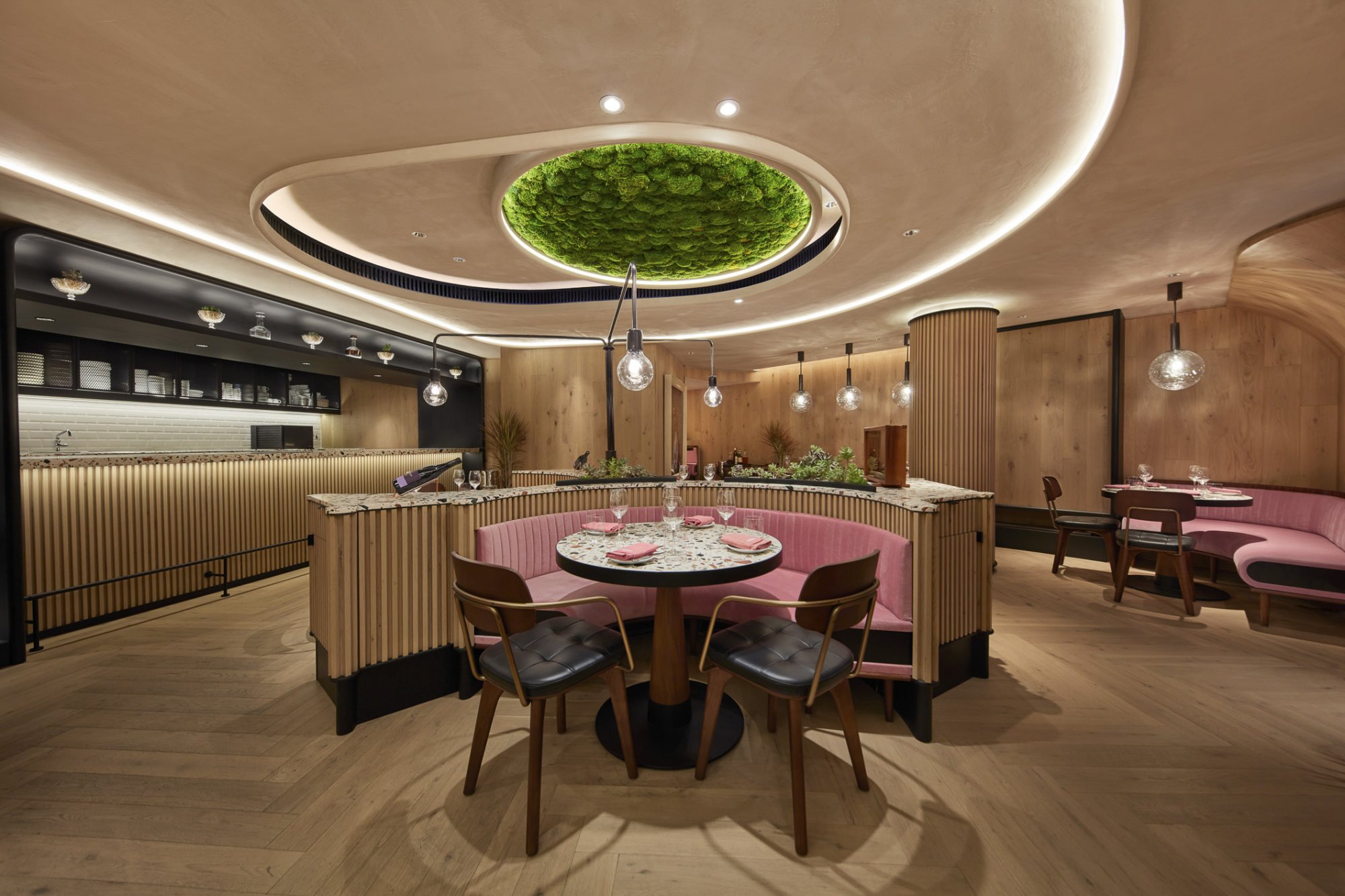 2 Margo
Leading Nation, the group that operates outlets including La Rambla by Catalunya, Wagyumafia Hong Kong, The Diplomat and Elephant Grounds, has opened Margo in Central.
Mario Paecke, the former chef de cuisine at Somm and sous chef at Amber in the Landmark Mandarin Oriental, has gone across the street to open the intimate brasserie, which has only eight tables.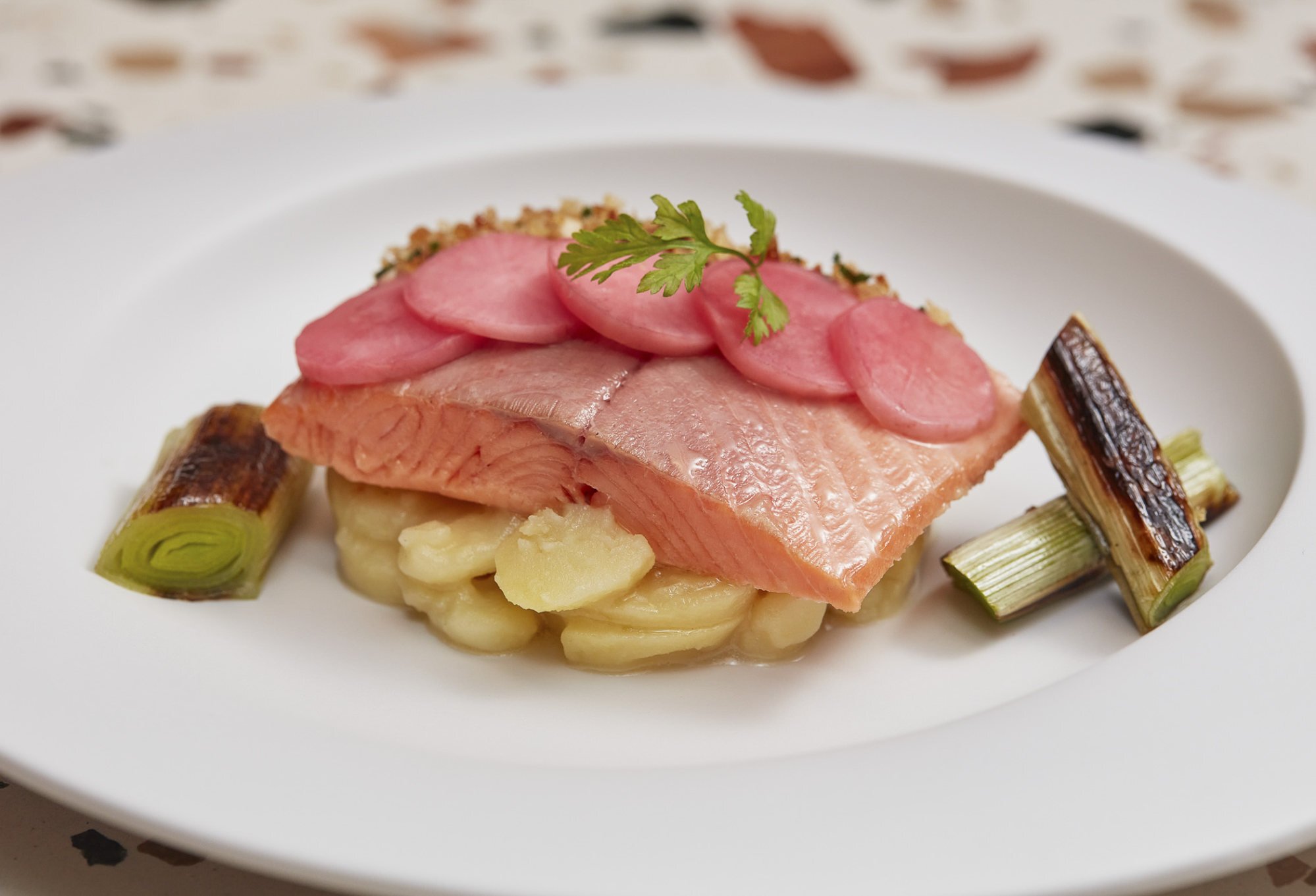 Paecke presents modern European cuisine with a Bavarian twist, such as Königsberger Klopse (meatballs with a creamy caper sauce and langoustines), potato salad with rainbow trout confit, Ozaki beef rump steak frites with curry ketchup, and for dessert a light, flaky apple vanilla tarte Tatin.
There is lots of greenery in Margo to contrast with the pink banquette seats – including, instead of a green wall of plants, a green ceiling. How do you maintain that?
Afterwards, head upstairs to the bar Kyle & Bain for drinks prepared by the group's beverage director, John Nugent. The bar is named after William Kyle and John Bain, who patented the first ice machine. Signature drinks include the spumoni, gimlet, martini and Negroni.
Shop 6, 9 Queen's Road Central, tel: 2130 7731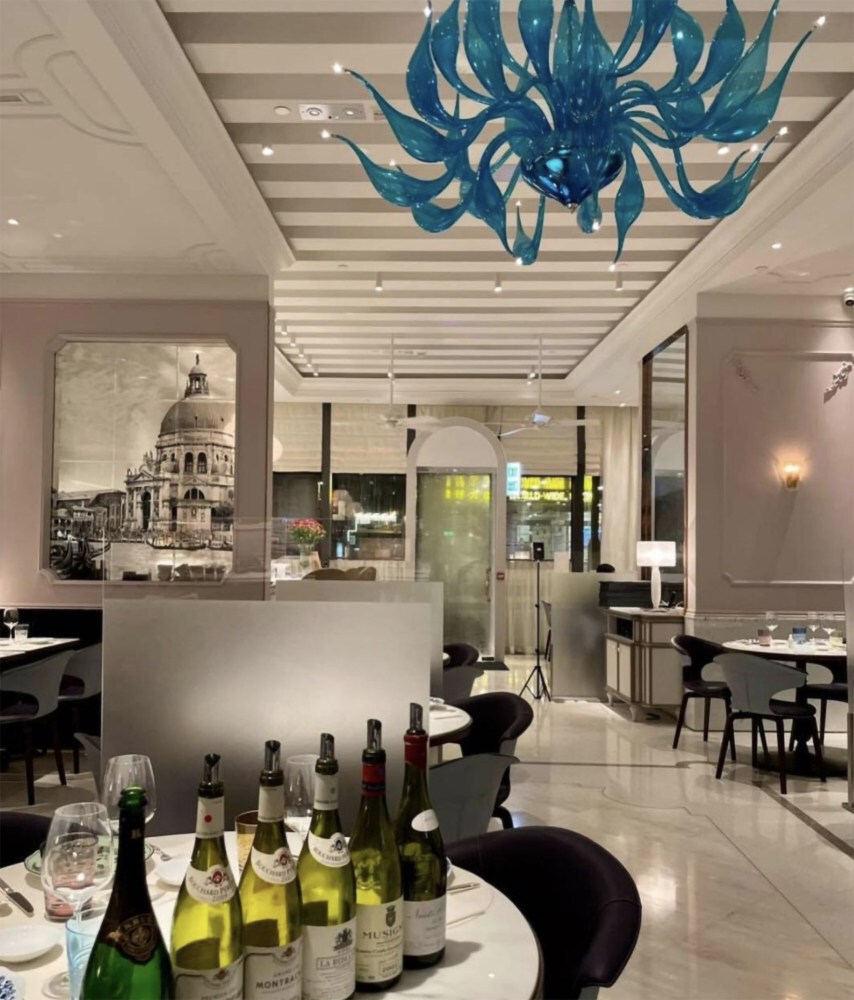 3 Venedia Grancaffe
Cova Ristorante & Caffe has closed down in Alexandra House in Central, but Venedia Grancaffe has taken over the space of a Korean beauty shop in the building.
Venedia Grancaffe is a Venetian-themed restaurant, with blue Murano glass chandeliers, high ceilings and bow-tied waiters. The place opens at 10am serving coffee and pastries, then moves on to lunch, pastries and cakes for afternoon tea or a scoop of house-made gelato for a pick-me-up, and of course dinner.
Chef Bjoern Alexander is overseeing the cafe. There are some creative dishes on offer, including veal tendon carpaccio, tuna collar linguine and spaghettini with lobster.
Also opening in the next few weeks is Rex Wine & Grill, in the basement of the same building. The steakhouse will be helmed by chef Nate Green, formerly of Henry at the Rosewood Hong Kong. Green will be grilling premium meats, and there will be wine lockers for regular VIP guests.
One Chinachem Central, 22 Des Voeux Road, Central, tel: 2851 2303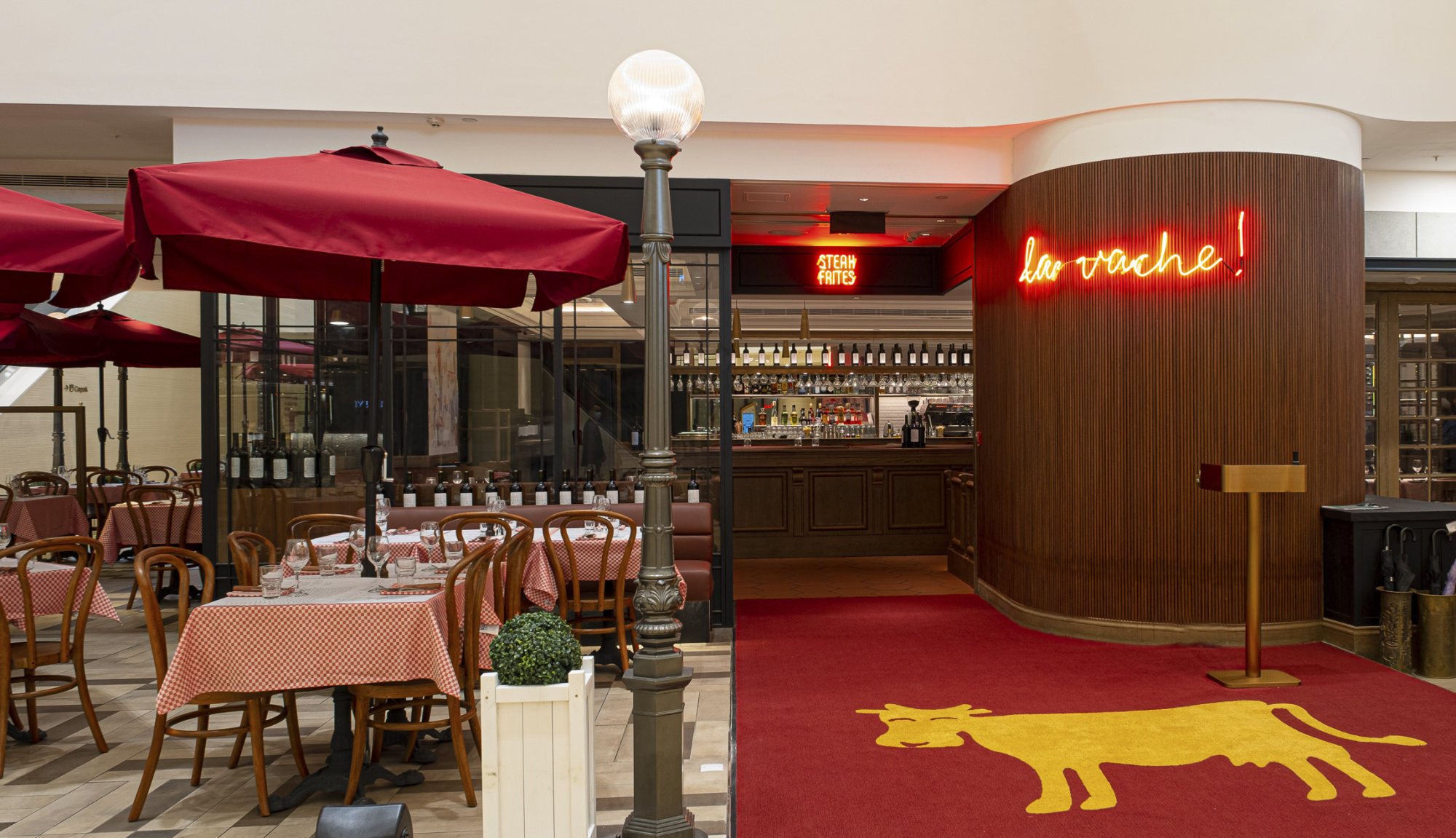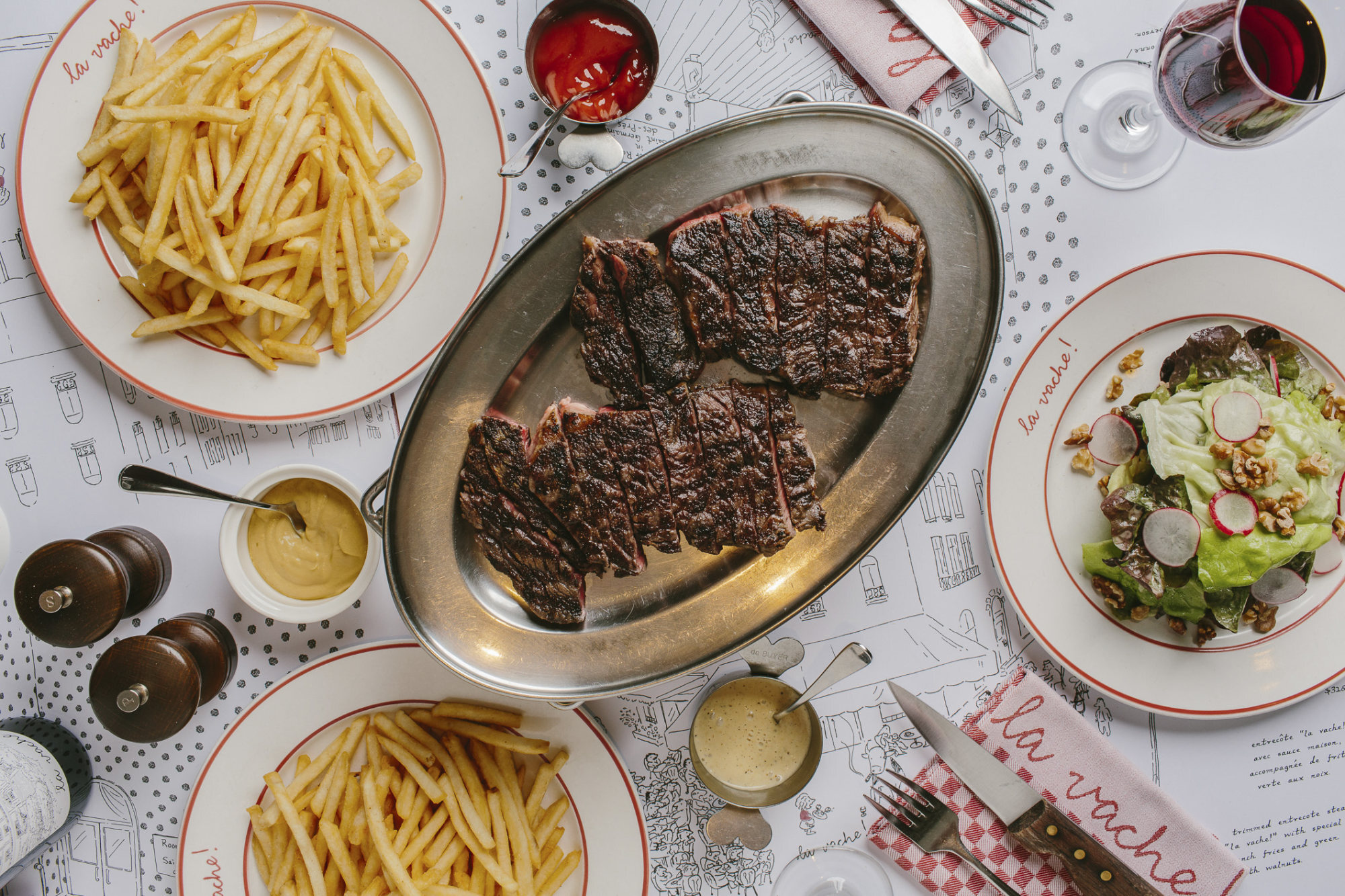 4 La Vache!
Swire Restaurants closed Plat du Jour in Pacific Place and made way for Black Sheep Restaurants' La Vache!, which has enlivened the dining area on the lower ground floor. Come here for the tried-and-true steak frites, which includes a butter leaf and walnut salad, 10oz US prime rib-eye steak and unlimited fries.
Be sure to save room for dessert: as a new treat, the mango sponge cake is light, fluffy and delicious.
Shop 007, LG1/F, Pacific Place, 88 Queensway, Admiralty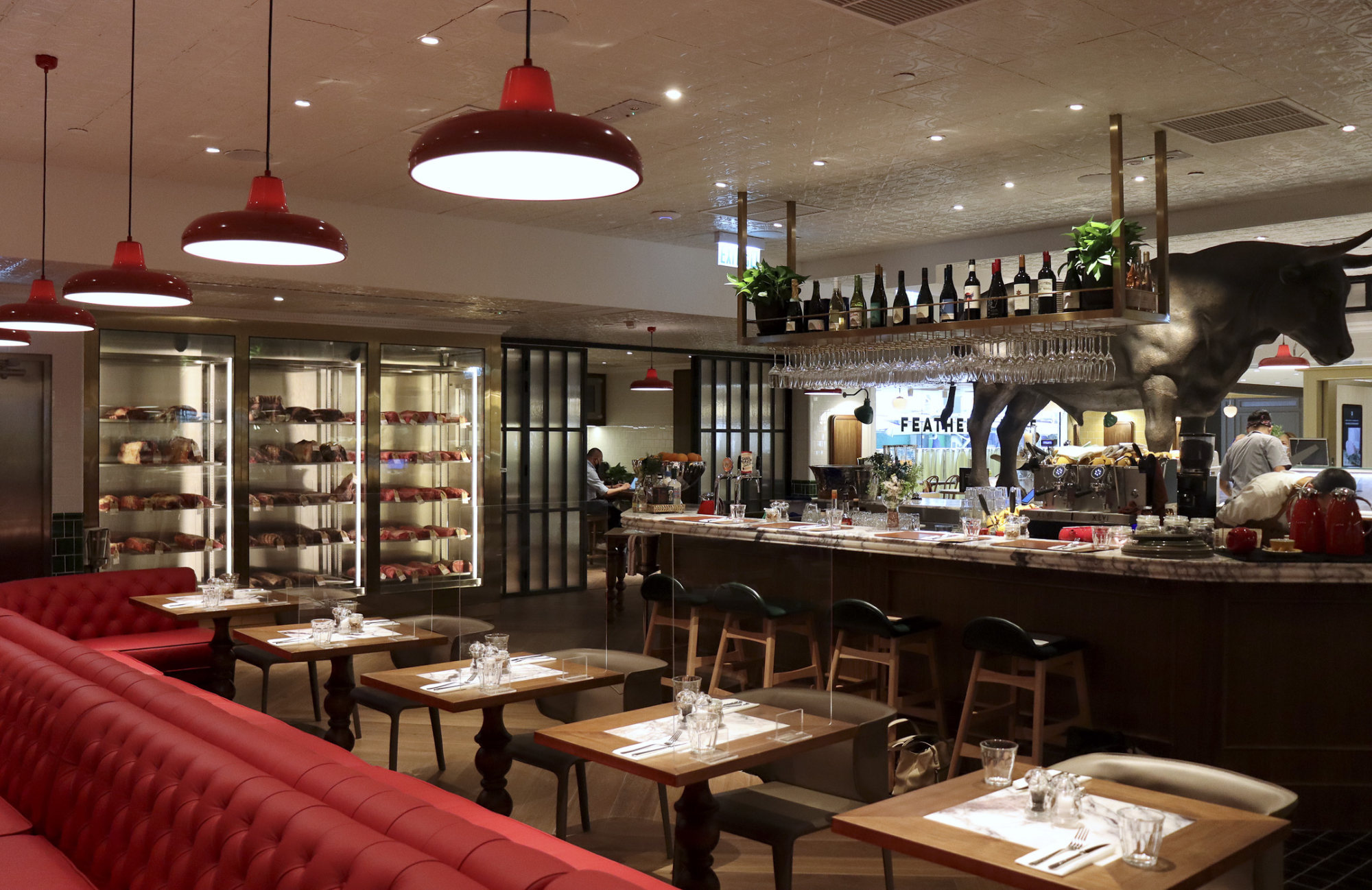 5 Feather and Bone
Feather and Bone continues to expand at a fast clip with its 11th location in Lee Garden Two (one floor below Pret a Manger). The place includes not only a shop and restaurant, but also a bakery featuring pastries, cookies and bread for customers who need a bite on the go.
Shop LG11-22, Lower G/F, Lee Garden Two, 28 Yun Ping Road, Causeway Bay, tel: 3529 1228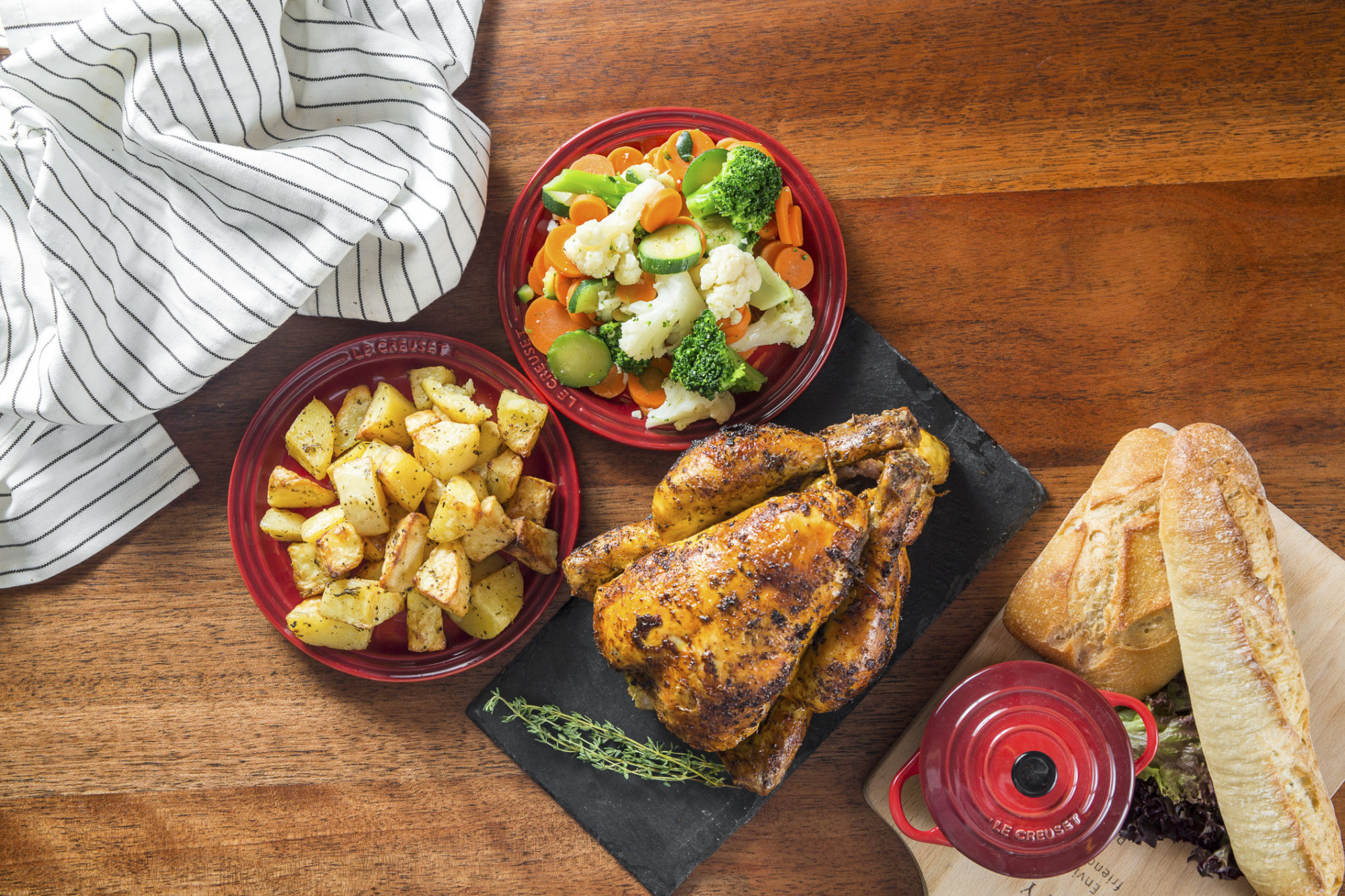 6 La Rotisserie
La Rotisserie is bringing its famous French roast chicken to Lee Garden One, replacing Passion by Gerard Dubois. The aroma of roast chicken hits you as you walk in. This is the group's sixth location and offers corn-fed roast chicken and roast duck breast.
There are three new salads: coleslaw, quinoa and peas, and corn and avocado. If you haven't tried the chocolate cake, you should.
Shop G12, Lee Garden One, 33 Hysan Avenue, Causeway Bay, tel: 9791 9043
7 Pane e Latte
Pirata Group has created a nostalgic cafe where customers can indulge in pastries, cakes and gelato: the newly opened Pane e Latte in Stanley.
The high-ceilinged Italian cafe also offers savoury items like eggs Benedict, spaghetti arabbiata, sandwiches, and pizzas. The desserts are made by executive chef Stephane Vieux, who previously worked in Japan and is familiar with Asian tastes. The croissants are not to be missed, nor are the bombolini – doughnuts filled with chocolate, lemon or milk tea.
Soon there will be a "speakeasy" for kids, or for the young at heart – a gelato station offering soft serve gelato with various sprinkles and fruit, crowned with cotton candy.
25 Stanley Market Road, Stanley, tel: 2337 7221