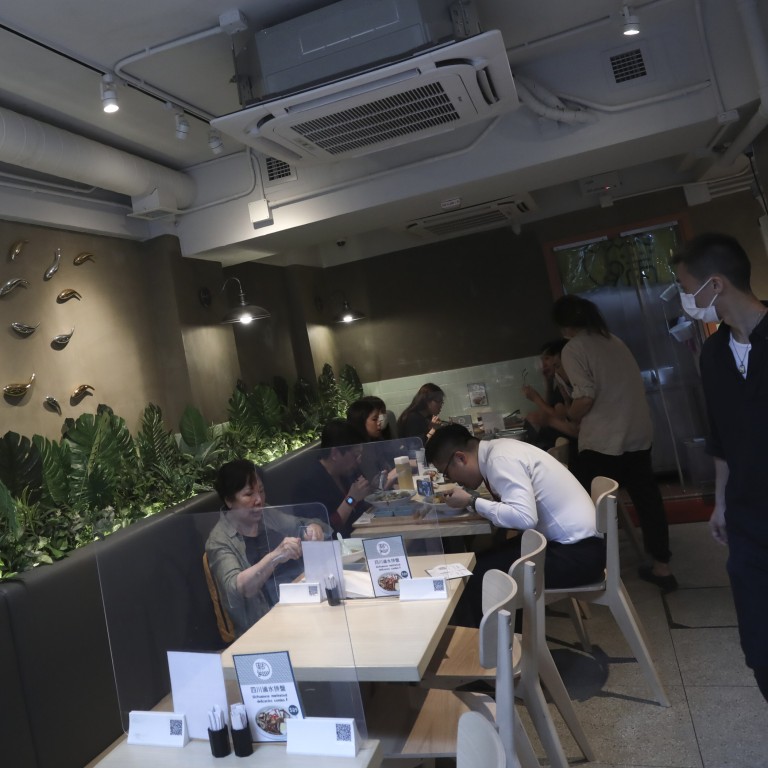 Review

|
Hong Kong new restaurant review – Vivarium: Sichuan food in big portions at very reasonable prices, but be careful of the spice level
The poached tofu and pig blood curd is a stand-out dish, with both elements having a similar silky, smooth texture but very different tastes
Located in Central, Vivarium is small and casual, the food decently priced – and far spicier than you might expect
"Don't let me order when I'm hungry!" I said to my friends as dish after dish crowded our table at Vivarium, a Sichuan restaurant in Central, Hong Kong Island. It was difficult, from the reasonable prices and menu photos, to tell how large the dishes would be – really, our waiter should have warned us we were ordering far too much.
The restaurant is small and casual, with a brief (for a Chinese place) à la carte selection and a smaller menu offering set meals.
The first dish – poached Angus beef in Sichuanese chilli sauce (HK$128) – set the tone for what was to follow. It was much larger and spicier than expected – we had ordered it as medium-spicy.
After tasting it, we asked that the heat level in our other dishes be toned down slightly, as my two guests thought it was too hot. The thin slices of beef were gently poached in the spicy but balanced broth that held
green peppercorns
, Chinese celery, bean sprouts, fried bean curd and glass noodles.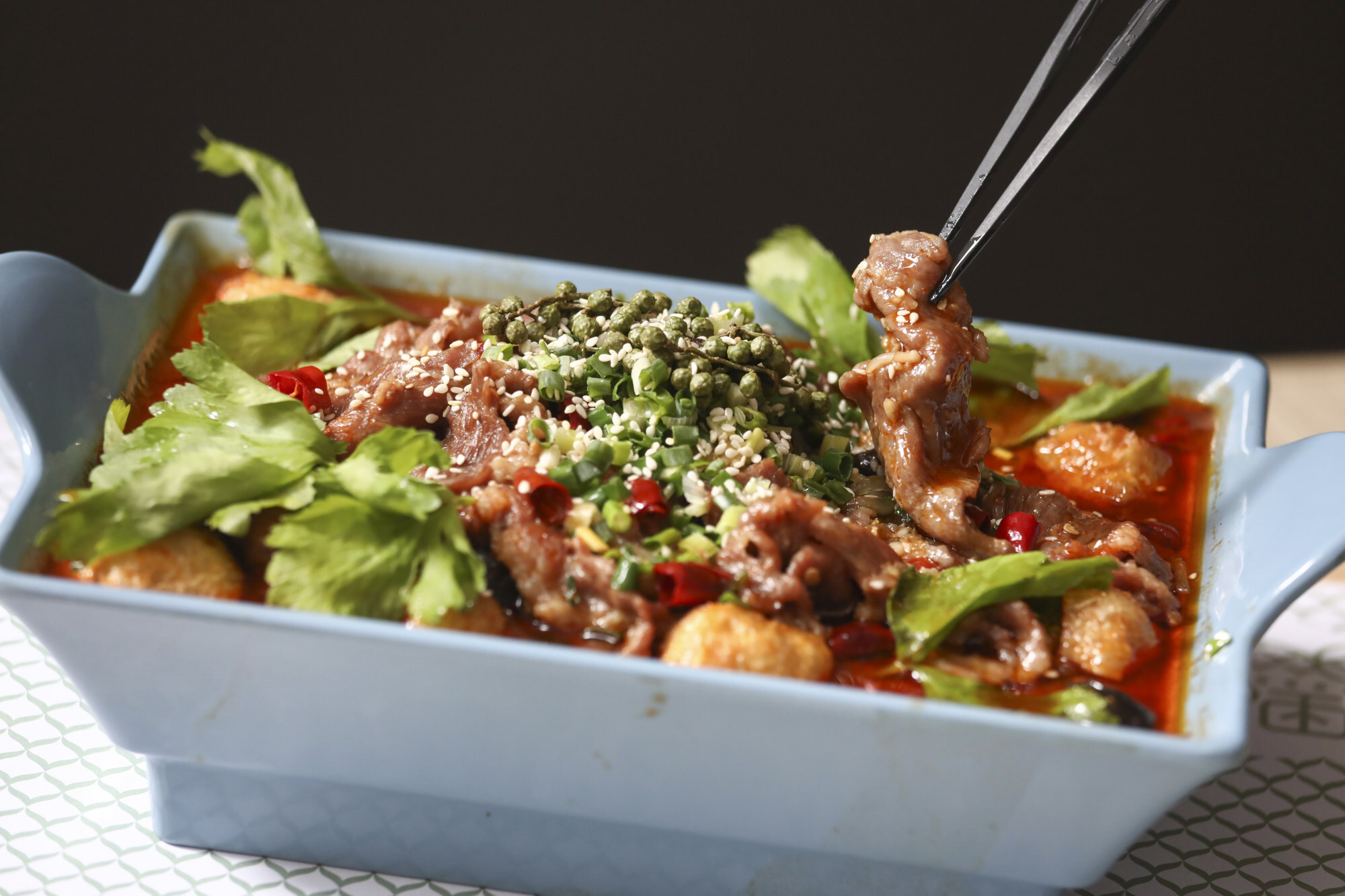 The Sichuan marinated delicacies combo (HK$89) was a generous serving of some of our favourite things: tender pig's intestines, crunchy pig's ears, and pieces of pork belly that had soft fat but hard meat.
My favourite dish of the evening was the poached tofu and pig blood curd (HK$58). Both elements of the dish were just delicious – the bean curd and
pig's blood
had a similar silky, smooth texture, with very different tastes.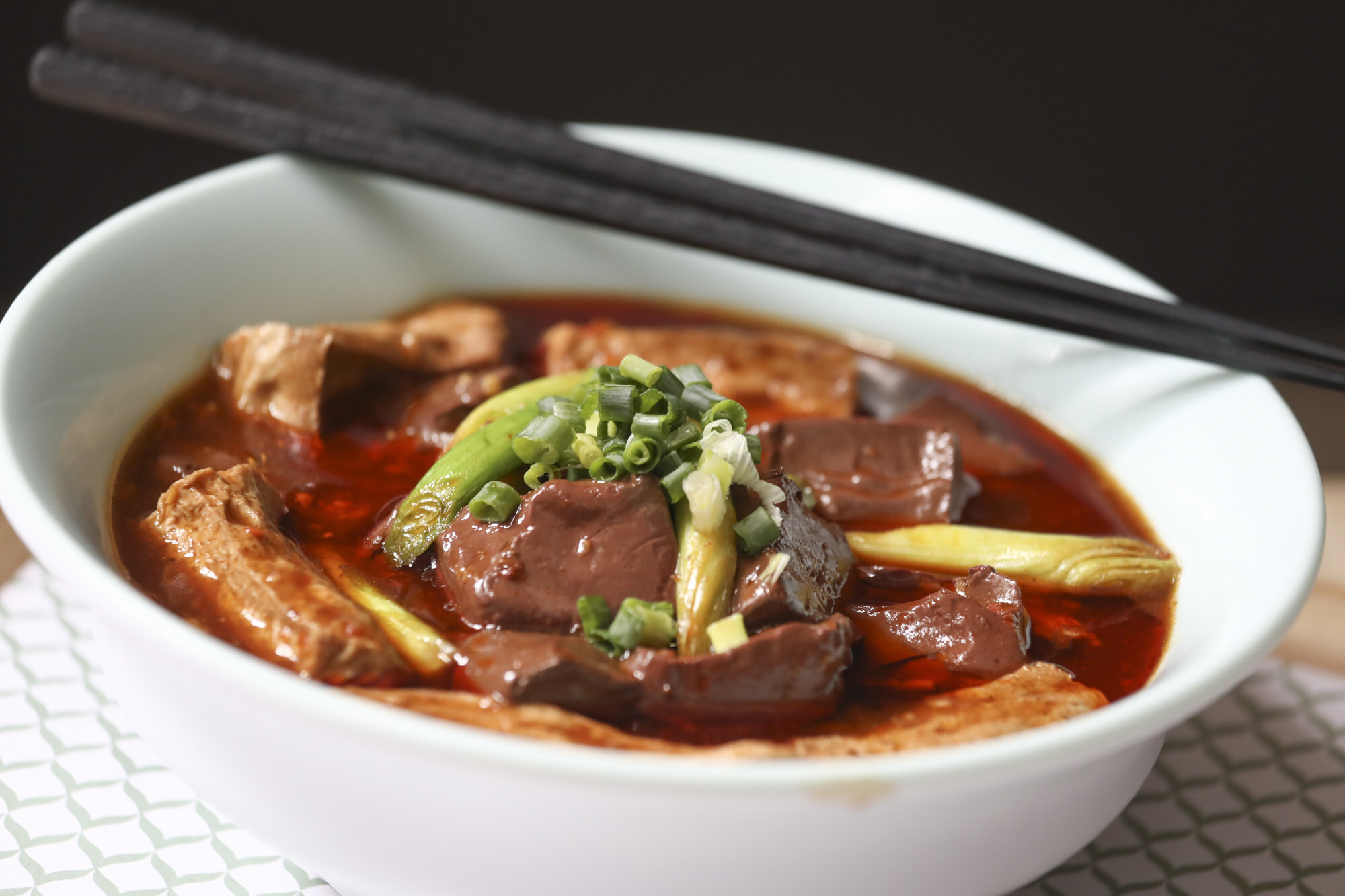 The Sichuan double-cooked pork slice (HK$68) had plenty of cabbage and pork coated with a sauce that was intense and salty and would go well with a bowl of rice.
Knowing there was no way to finish it all, we had tried to cancel our last two dishes but the waiter said it was too late and that they were being prepared already.
We had ordered what was supposed to be a small portion of the Vivarium fish fillet in Sichuan pickled broth (HK$168, the large is HK$268). It was enormous – a whole fish, the meat removed from the bones, that was so big that the head and tail hung over the edges of the bowl.
We were full but appreciated the tender fish slices and light, subtle broth. And we couldn't stop munching on the deep-fried chilli chicken soft bones (HK$76) – the pieces of cartilage were large and crunchy, with a delicate coating.
We managed to find room in our stomachs for the
mango pudding
that the restaurant served
gratis
. Unlike everything else we were served, it was a reasonable size – and it was light and not too sweet.
Vivarium, 73 Wellington Street, Central, tel: 2877 9111. We paid HK$210 per person without drinks and the service charge, but we had enough food for at least three more.
Want to find out where else (and what else) Susan Jung eats? Read her restaurant reviews, or follow her on Instagram.