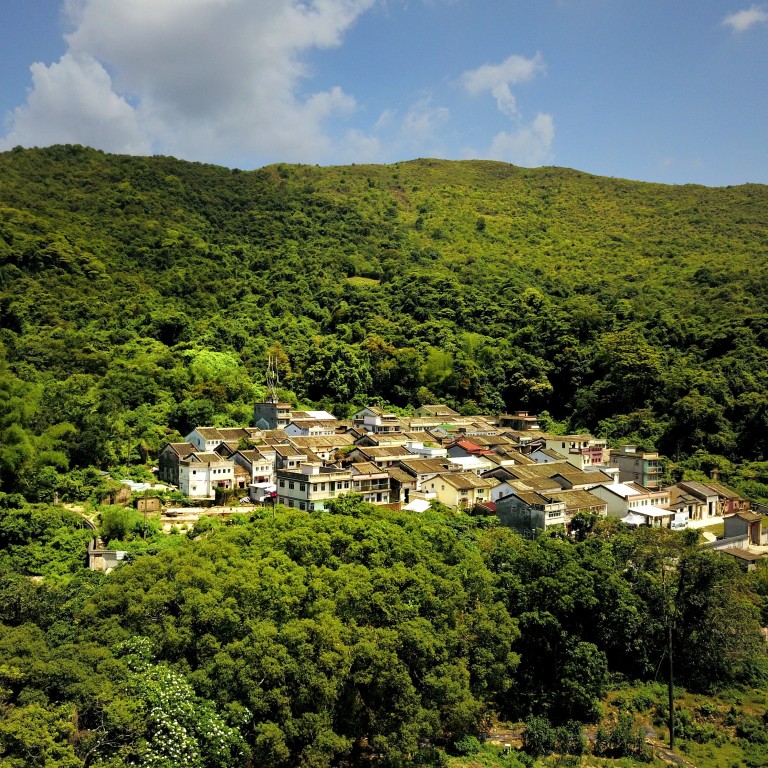 Organic coffee grown and roasted in Hong Kong the fruit of a sustainable farming project in roadless corner of New Territories
Among the organic crops sown on former rice paddies in Lai Chi Wo, a village in the northeast New Territories, are turmeric, ginger, melons … and coffee bushes
From a small start, there are more than 700 bushes that this year could yield 70kg of beans. Once roasted they make coffee with 'good body and smooth taste'
From Ma Liu Shui pier, it takes a small ferry 90 minutes to get to Lai Chi Wo, a remote village in Hong Kong's northeastern New Territories.
In July, the settlement is stiflingly hot and humid, and
mosquitoes
(always on the hunt for fresh blood) swarm around visitors. It's a short walk to the village from the pier, and a slightly longer one to fields where a surprising plant grows – coffee bushes.
The bushes, part of the HSBC Rural Sustainability programme sponsored by HSBC, a global bank, bear small, round, mostly green fruit – called "coffee cherries" – that have yet to ripen. This crop will be harvested in November.
Katie Chick Lai-hiu, the senior project manager, plucks the few that have already turned red and puts them in a basket. "Hong Kong doesn't have a very high elevation, and it's hard to increase the density of coffee beans because there's not enough temperature variance," says Chick, who is from the University of Hong Kong's Centre for Civil Society and Governance (CCSG).
"This is a limitation that might affect the quality of coffee beans grown – but there are many factors that can affect quality. We're trying to see if there are other ways to improve the flavour of our coffee."
The fields outside the walled village, a two-and-a-half hour hike from the nearest road, aren't just used for growing coffee beans.
Organic turmeric
, ginger and winter melons – some weighing more than 6kg (13 pounds) – are cultivated as part of the programme, too.
The university's farming project began in 2013 as a way to revitalise the village, stimulate agricultural production and create what Chick calls a sort of social ecosystem.
"We want to create a sustainable agricultural exercise where farmers grow a product that people want to buy, and we pique their interest and they come to see where it is grown, try some food – and perhaps the leftovers are composted," she says.
"We are the first [in Hong Kong] to grow coffee on a large scale – but once you grow the beans, how can you process it so that it is of a high quality and can become a speciality coffee?"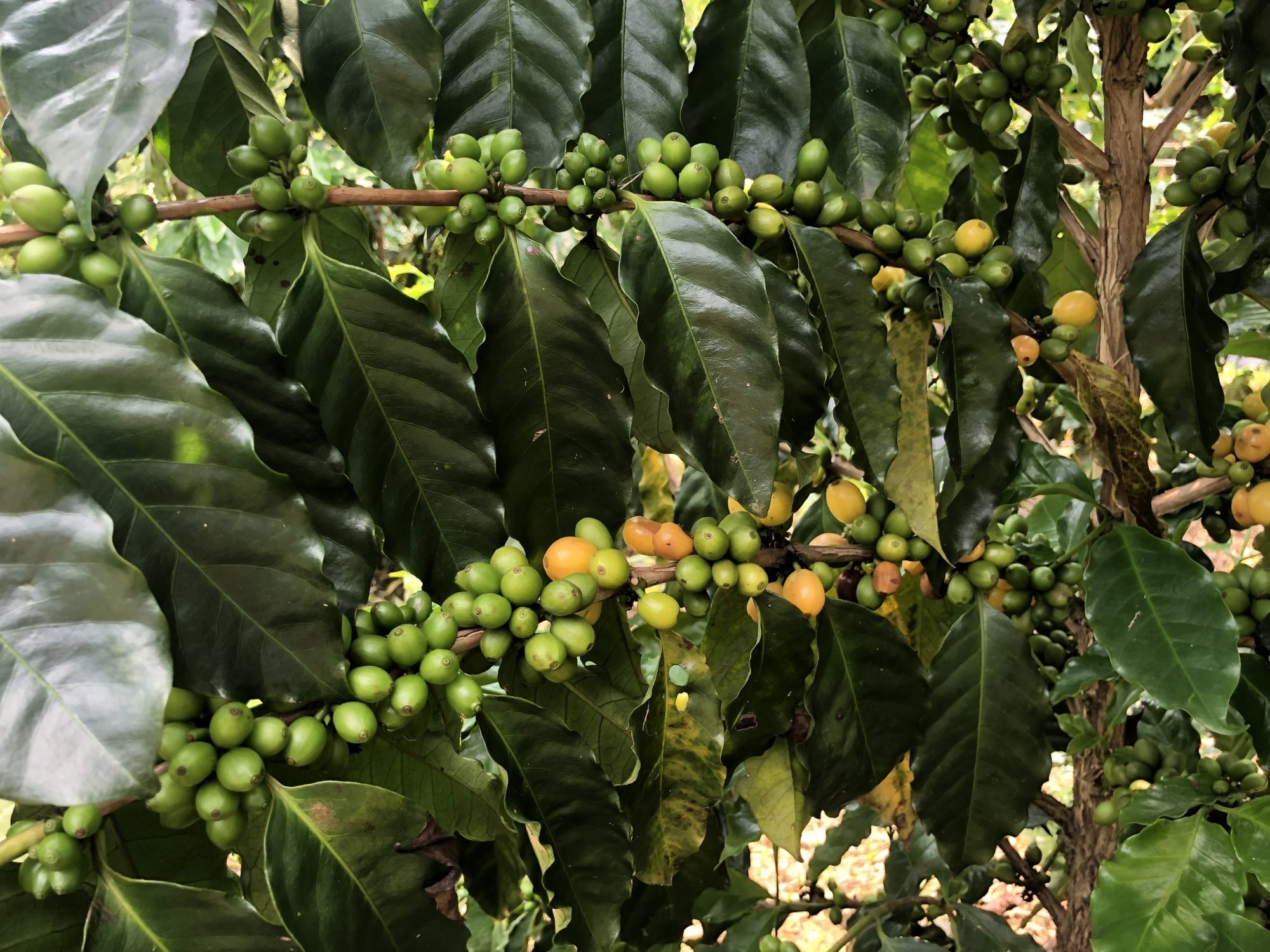 Hong Kong, Chick says, was an agricultural city before 1960. "Most of Hong Kong was farmland during the 1960s and 1970s, but agriculture shrank significantly in the 1980s and 1990s. Large swathes of farmland were abandoned."
Many of Lai Chi Wo's present residents are retired farmers who left the village for more urban areas in Hong Kong or emigrated. Decades later, they came back in search of a more laid-back life. Many are unable to till the surrounding fields, which is why they have allowed the CCSG to use the land for the pilot project.
"We didn't come here with a goal to grow coffee. Traditionally,
farmers grew rice here
and our initial focus was to grow rice, but we ran into a few obstacles," says Chick.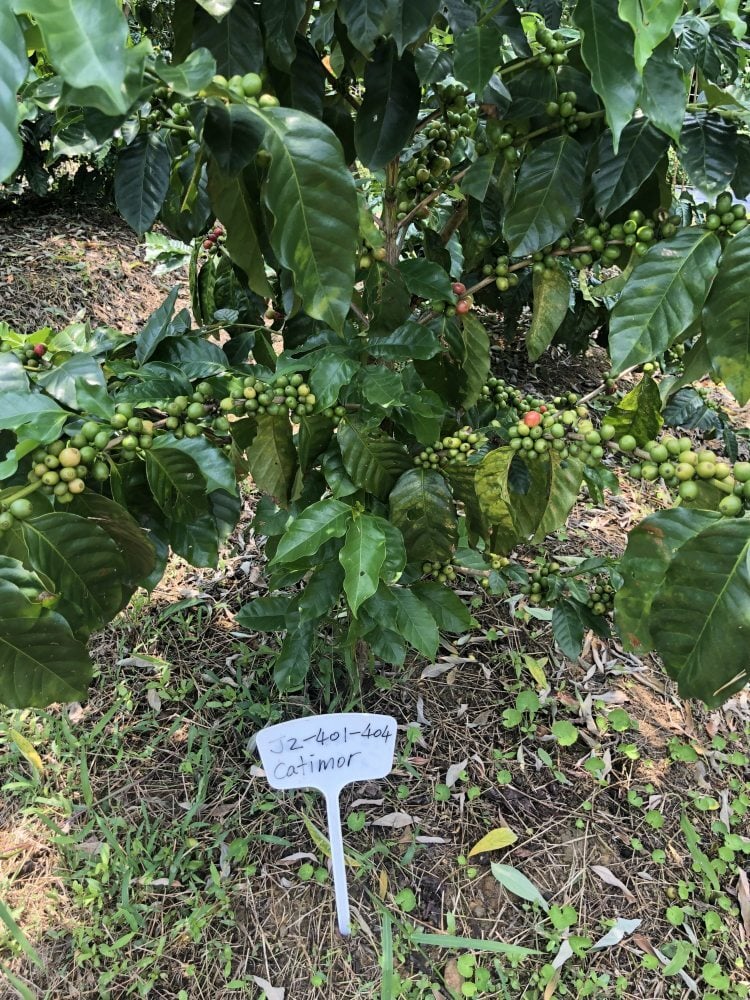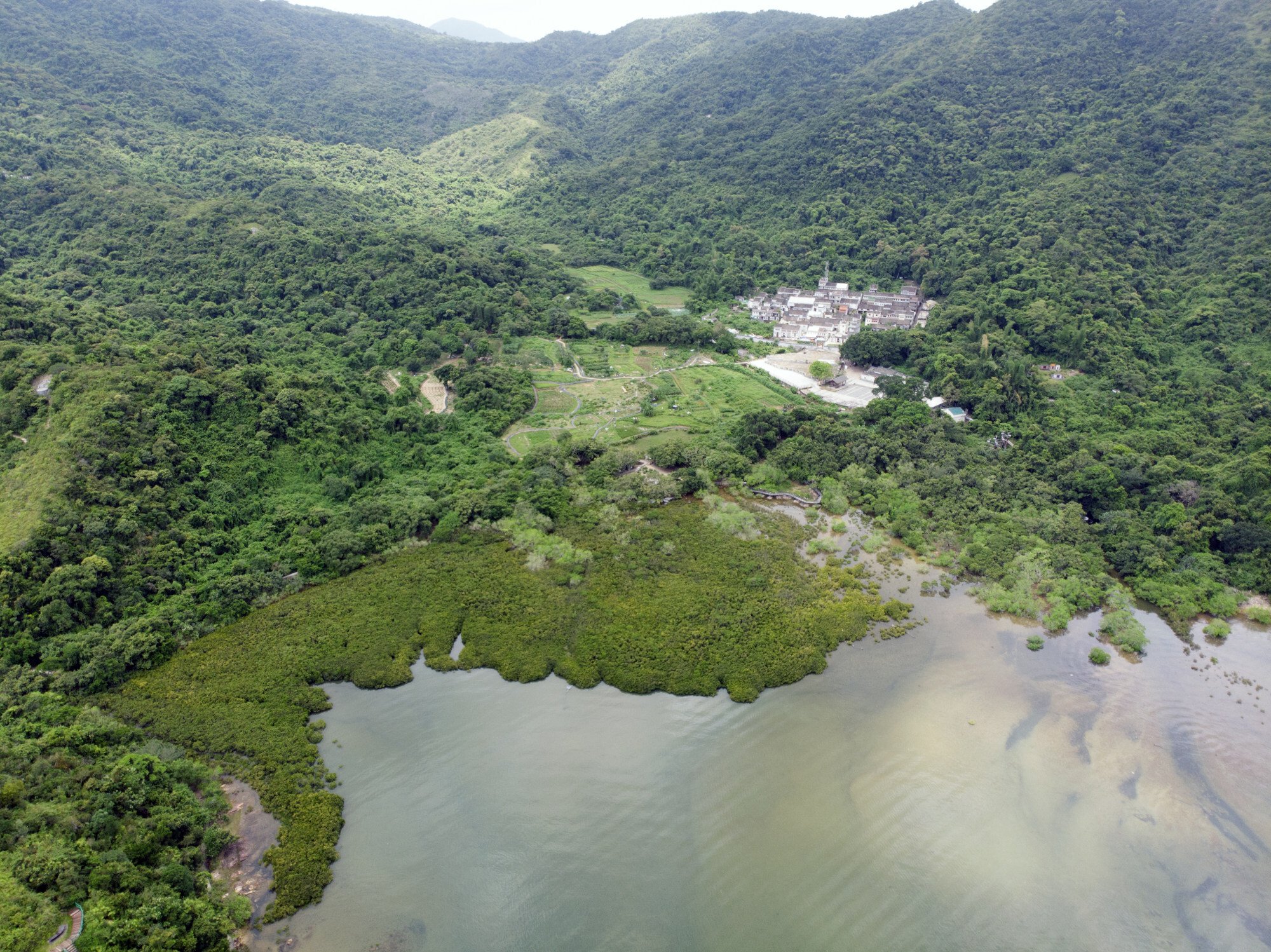 "When we wanted to convert the forest here into open farmland, we realised we would have had to chop down many trees. So we tried to think of alternative farming methods that would preserve the woodlands. We needed to find a plant that grows well in shade – and coffee was a very good option."
In 2015, the CCSG planted
arabica coffee seeds
donated by the Kadoorie Farm and Botanic Garden. That year, they managed to cultivate around 40 coffee bushes. Today, between the CCSG and the villagers, there are more than 700 flourishing bushes.
"Many people, especially the indigenous farmers, became interested in our coffee trees," says Chick. "The land here belongs to them. We pay rent, and we work with them. It's funny that they are not interested in growing the crops they're familiar with. Coffee is something new to them, and they think it can be very lucrative."
One of the villagers who offered land, previously used to grow rice, for the initiative is Wong Kwan-ying – who says she doesn't have fond memories of farming.
"I've been growing coffee with friends here for the past few years," Wong, 70, says. "I wasn't interested at first, because I worked so hard on the farm when I was a kid that I used to cry.
"But now I find it interesting. It's still hard work and it frequently makes me annoyed," she adds with a laugh. "But it would be a pity if I give up now. Look at these [bushes] – they're growing very well, aren't they?"
In 1966, when she was 15 years old, Wong's father moved the family to England. She came back to the village in 2014. Wong periodically comes to the fields to tend to the coffee bushes. Although she dons a hat, drapes a towel around her neck and wears a long-sleeved shirt and trousers, the mosquitoes still manage to bite her – but she has a goal in mind.
"I hope, one day, I can enjoy a cup of coffee here," she says.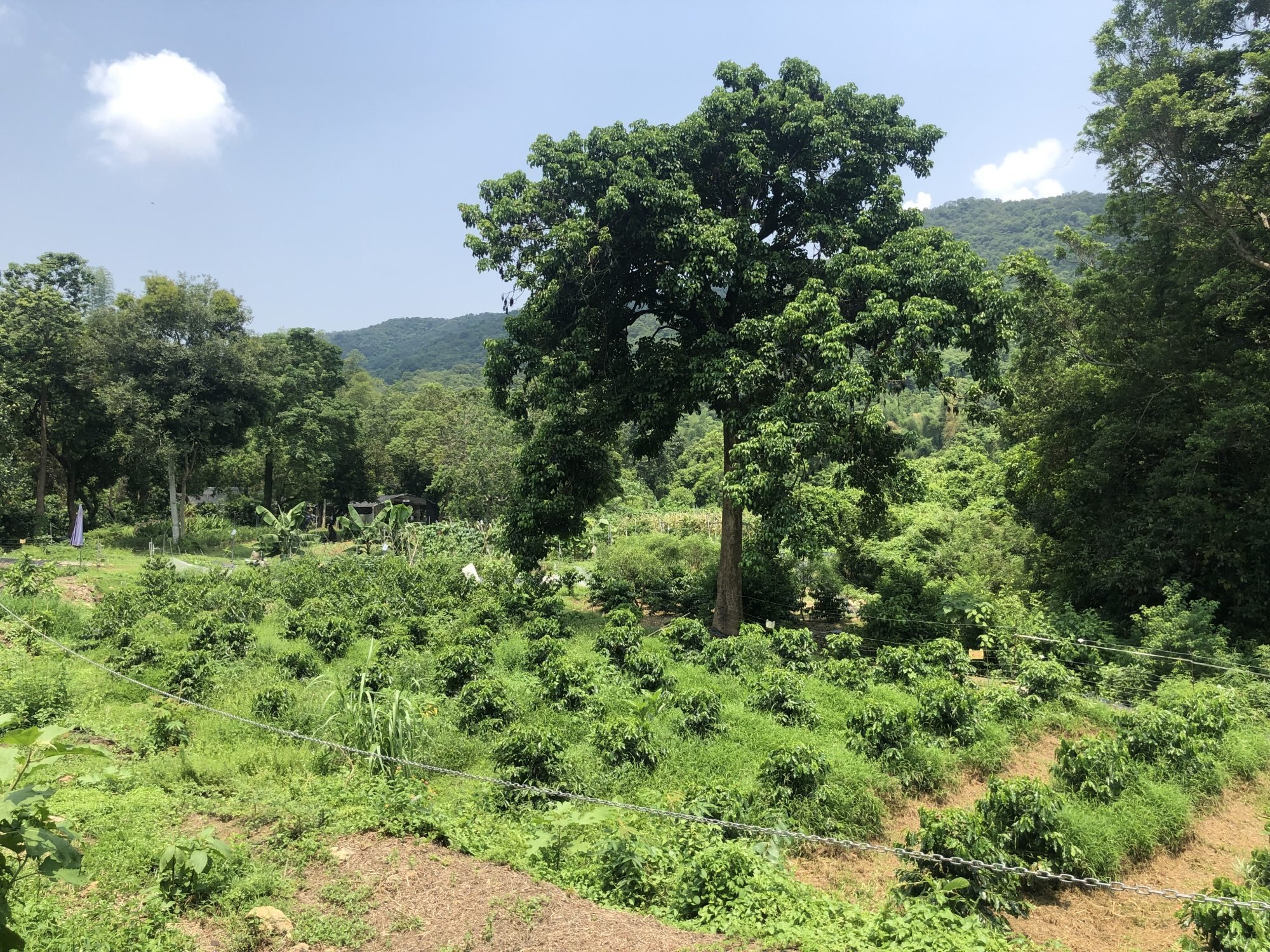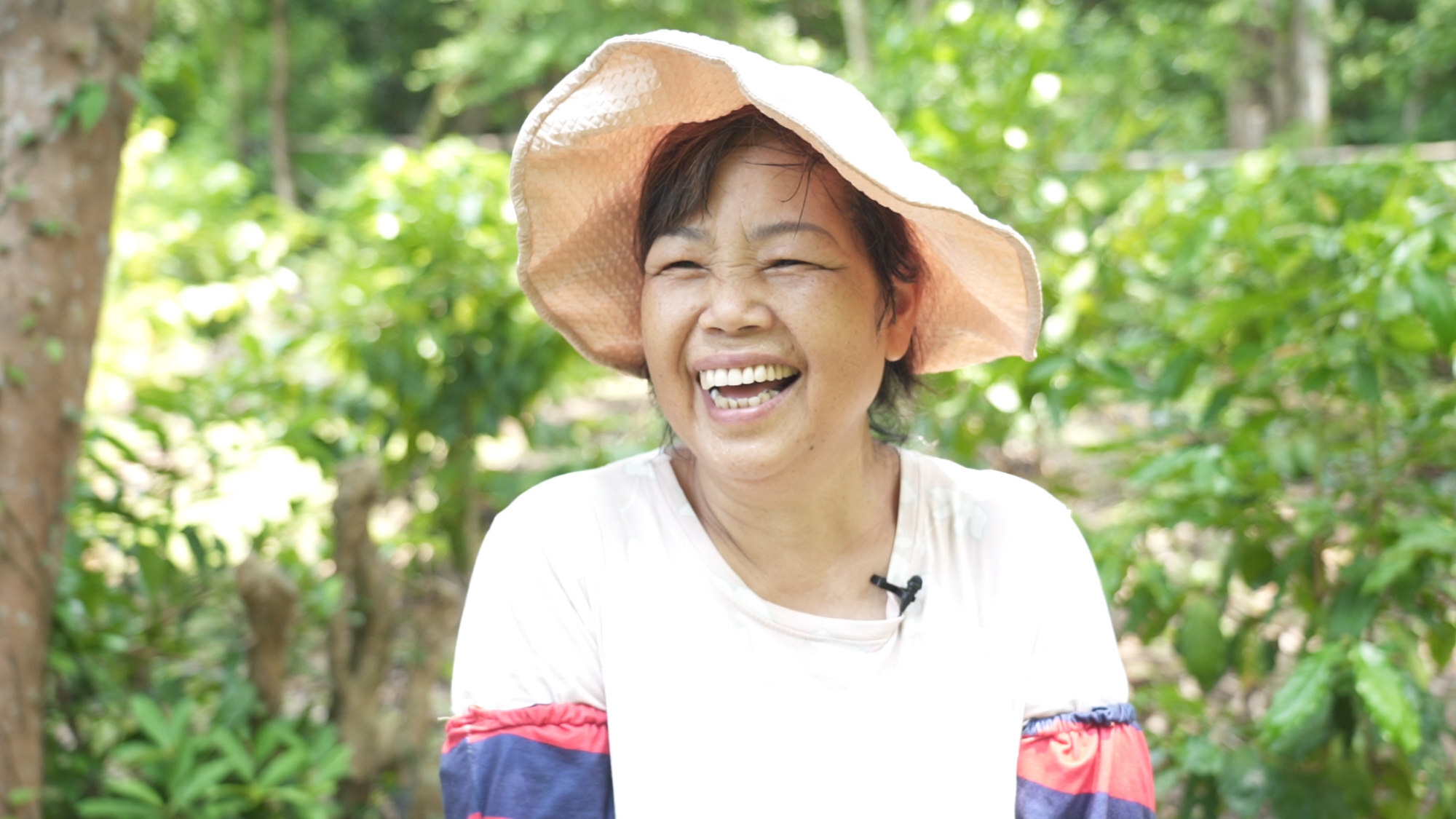 Others, like Angela So Lai-yee and May Chan Man-yue, have been growing and tending to the coffee plants since 2017.
"Everything here is organic," says So. "Some visitors notice that we have oyster shells around the base of the coffee bushes. The shells are from the villagers who harvest oysters. We wash the shells and use them as fertiliser."
The women put up small barricades of fallen tree branches to protect their coffee bushes from wild animals such as boars and feral cows. "They just pass through, they don't eat the coffee cherries," says Chan. "If they leave faeces behind, we use it as fertiliser too."
The project harvested its first crop late last year, and about 100 packs of coffee were sold. Hong Kong-based food writer Janice Leung Hayes described the coffee on Instagram as smelling of caramel and dried brown dates, with a caramel-chocolate taste that was a bit burnt.
As an experiment, Chick dried some of the leftover cherries in four ways: naturally, and anaerobically (without oxygen) for 99, 147 and 200 hours.
She took the fermented coffee beans to Sensory Zero in Causeway Bay on Hong Kong Island. Sensory Zero is a coffee shop co-founded by Dixon Ip Man-ching, who also runs coffee roasting classes with his wife.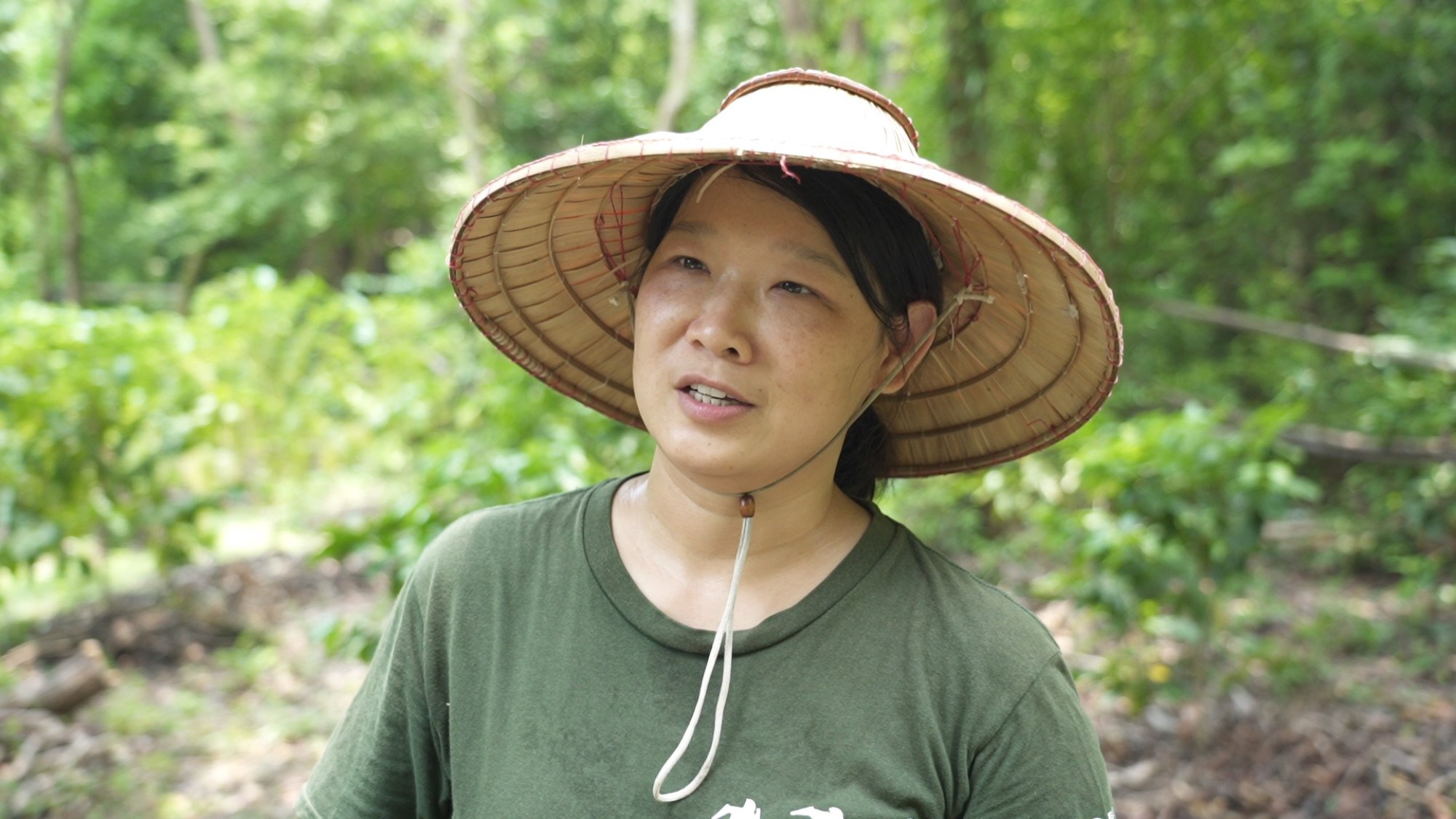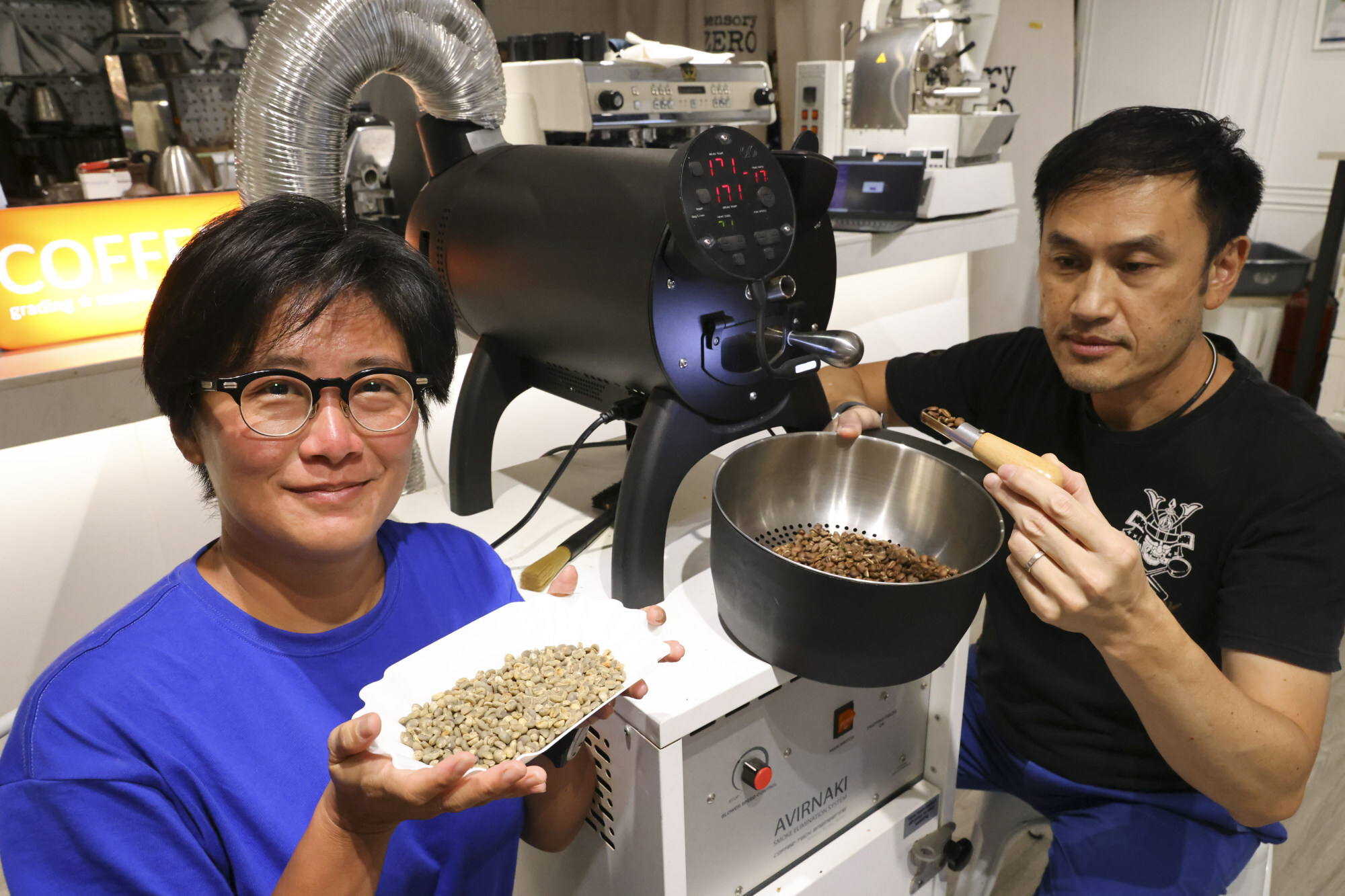 Each batch was medium roasted at around 180 degrees Celsius (360 degrees Fahrenheit) for different lenghts of time, from just under 10 minutes to just over 12 minutes. Once cooled, each batch was ground, before hot water was poured over them in small pots. After steeping for at least four minutes, the foam on top was scooped away before tasting could begin.
Chick and Ip tasted each of the four coffees twice, spooning some into shot glasses, slurping, swirling and spitting it out – like
wine-tasters
do.
Ip says the naturally fermented beans are subtle with vegetal notes, while the ones anaerobically fermented for 99 hours have a "riper" taste. "It has an acidity with sweetness, with a good body and smooth taste. The aftertaste is clean," he says of all four coffees.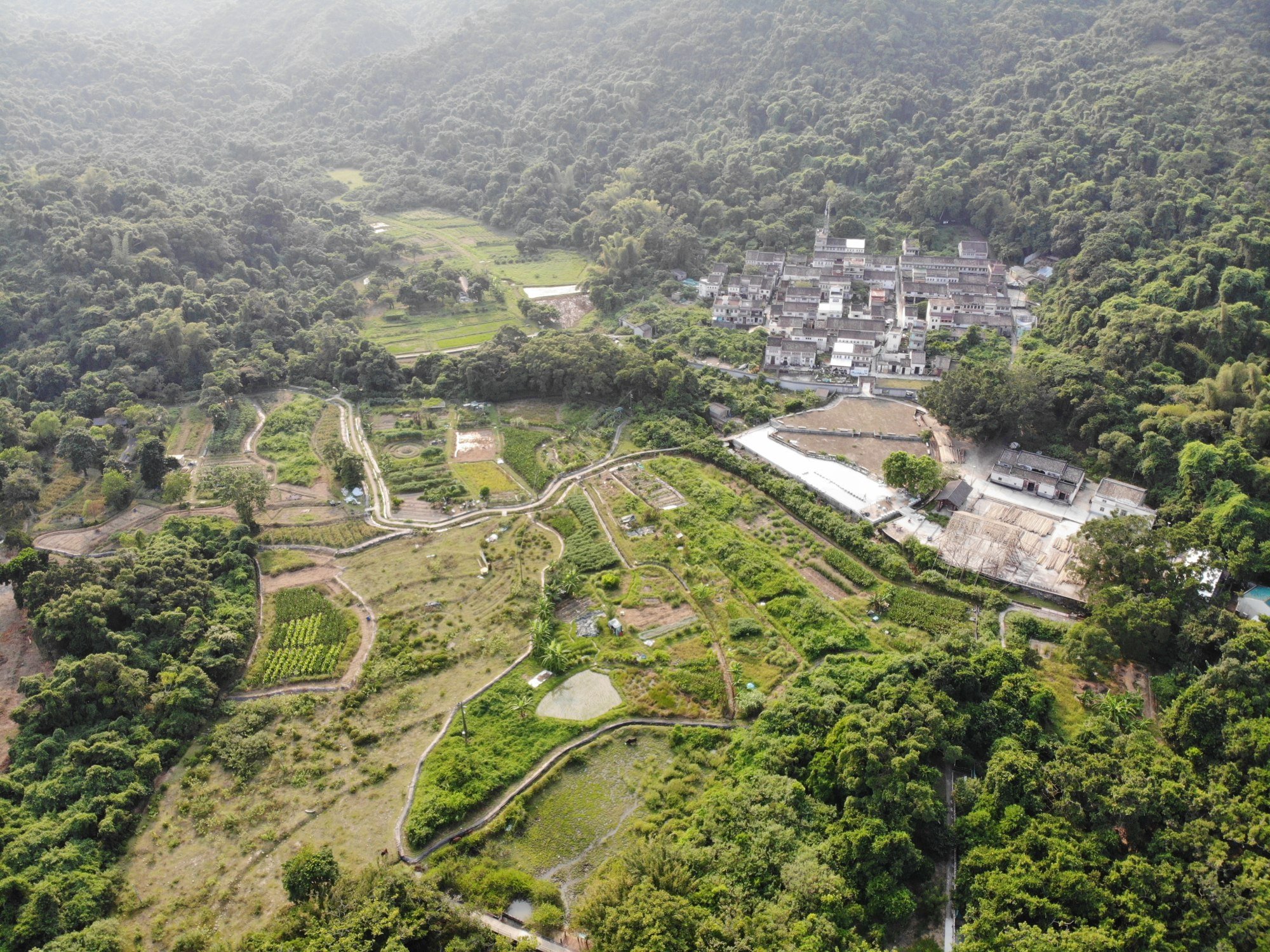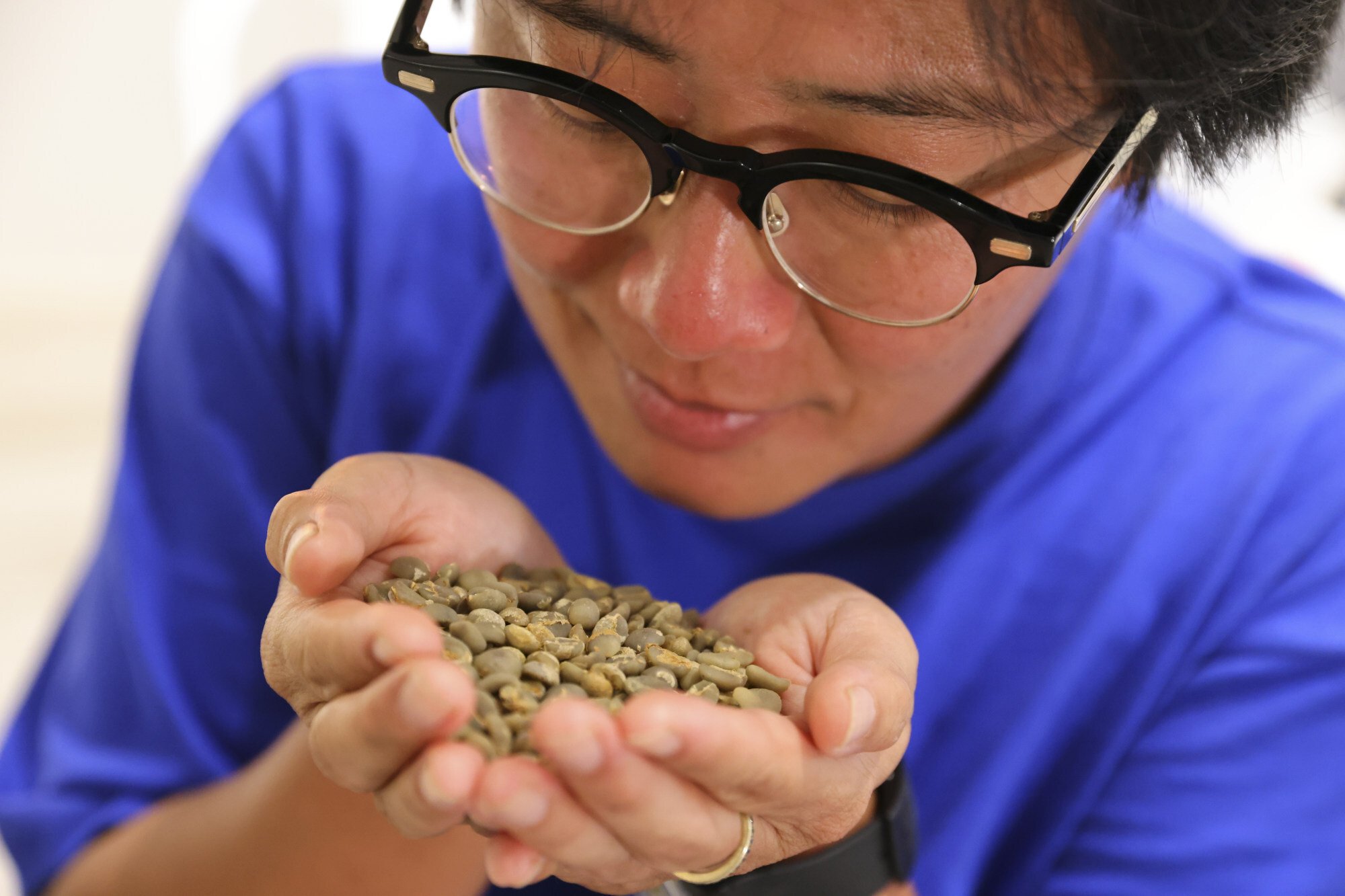 Although the beans that had fermented for 147 hours smell strongly of fermented soybeans, Ip says the taste is actually floral and fruity. "It has a smooth, medium-high body that has a clean and sweet aftertaste, and has a bit of a floral note."
Chick is pleased the coffee was appraised by
a coffee professional
like Ip, who is an internationally certified cupping judge and World Coffee Judge. Chick took careful notes on each coffee, and is looking forward to this year's harvest. She predicts up to 70kg of coffee beans could be harvested, compared to 10kg last year.
"We are actively looking to cooperate with local coffee professionals who can help find a unique taste that's distinctively Hong Kong," she says. "There's also the challenge of keeping the taste consistent in our products. Only then will we be able to call it a success for Hong Kong-grown coffee."