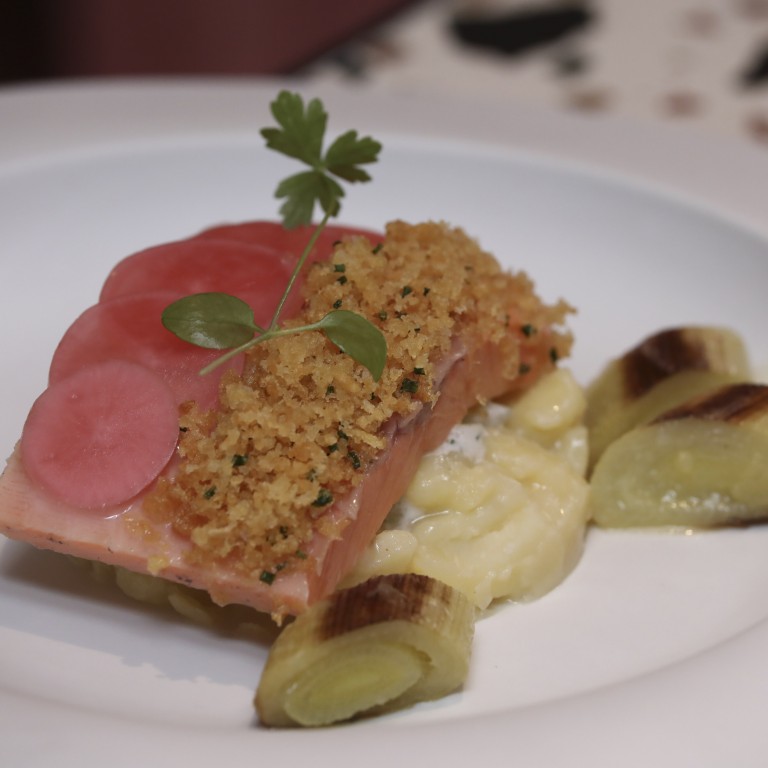 Review
Hong Kong new restaurant review: Margo – modern European cuisine done to perfection
This small restaurant led by German chef Mario Paecke serves wonderful European cuisine with a few twists
A snow crab cocktail, veal schnitzel and meatballs with langoustines were favourites, but all the dishes were excellent
When I walked into the reception area of Margo, a freshly poured Coke was on the bar counter, waiting for me.
Of course, I hadn't asked for it, but John Nugent, beverage director of Leading Nation restaurant group, read about how much
I love the soft drink
, which I tend to consume at meals that contain too much MSG, when I'm eating very spicy food, or when I've eaten too much.
In this case, the Coke was useful for the latter reason.
Tucked away on Ice House Street, between Queen's Road Central and Des Voeux Road Central, Margo is a charming little jewel of a restaurant that seats a maximum of 30 at seven tables. There's a martini bar, Kyle & Bain, upstairs.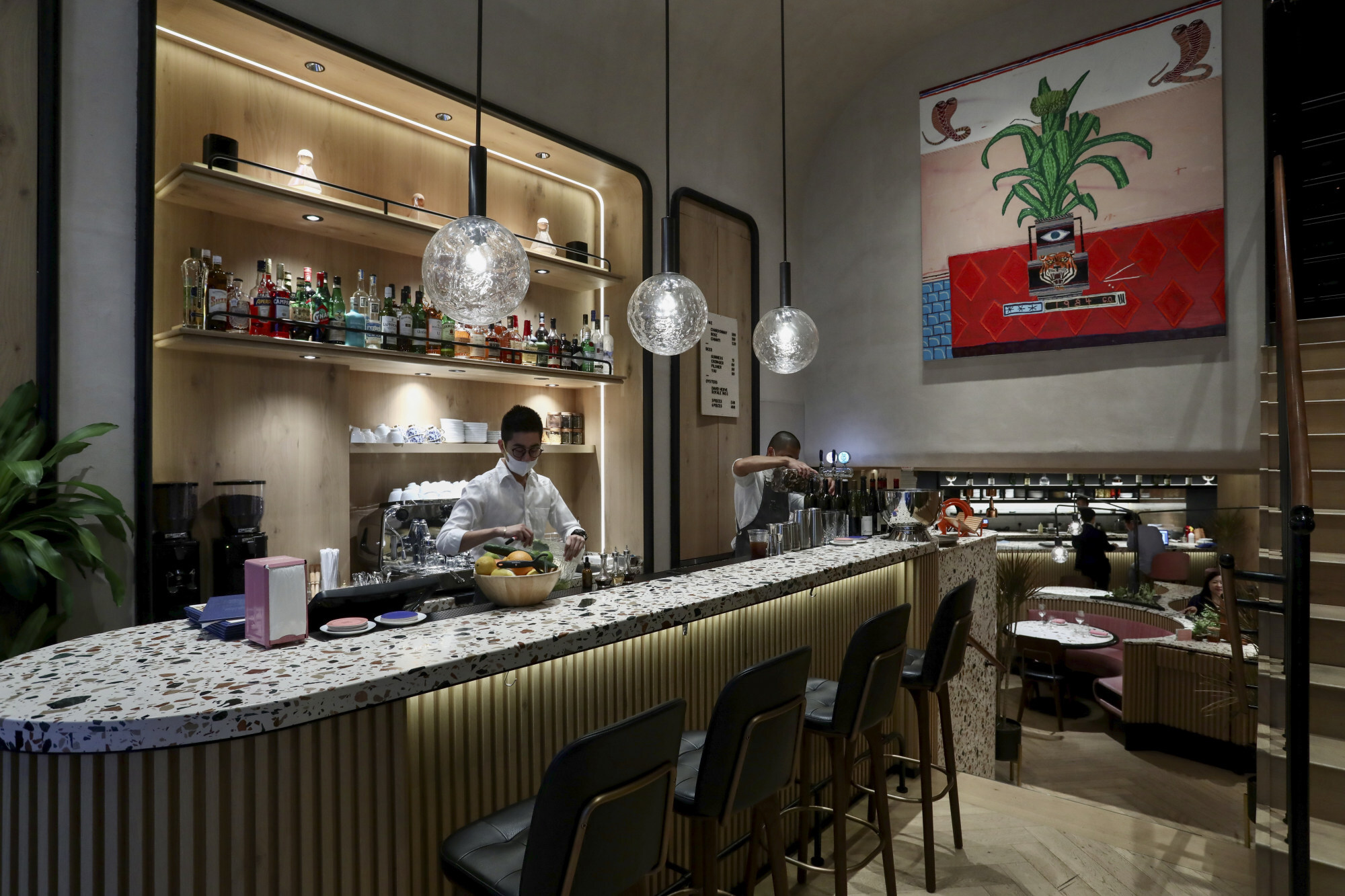 German chef
Mario Paecke
worked previously as chef de cuisine at
Somm
, and sous chef at Amber, both at the Landmark Mandarin Oriental.
The menu is brief, consisting of six häppchen (snacks/finger food), five starters and four mains.
From the first section, we ordered the croquettes with Alexandre Polmard beef carpaccio and truffle crème (HK$118) – warm, savoury mouthfuls that whetted the appetite. But even better was the häppchen that the chef sent to the table: Fukuoka snow crab cocktail with green asparagus and seaweed brioche (HK$148) – lovely little sandwiches stuffed full of soft crab with a crisp lettuce garnish.
The starters were much larger than expected – for smaller appetites, two of them would have been enough for the meal. My guest ordered the rainbow trout confit (HK$258) – a large piece of moist, fork-tender fish perched on a bed of sliced potato salad with grilled leeks.
My starter was a thick slice of boudin noir on celeriac with celery garnish (HK$228); at the table, the waitress poured a velvety smooth celeriac soup into the shallow bowl. Pear flavoured with a hint of clove provided a sweet-savoury contrast.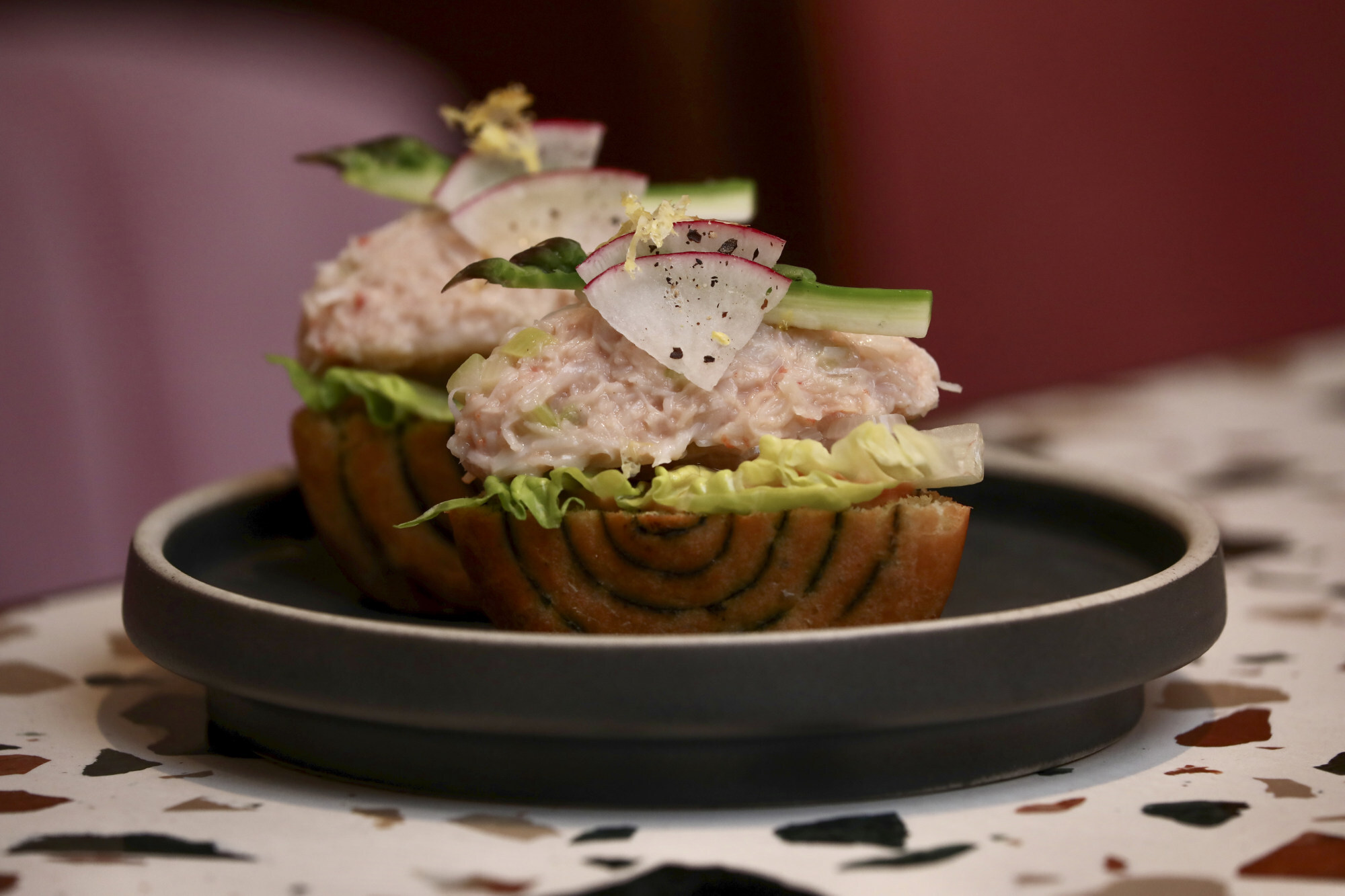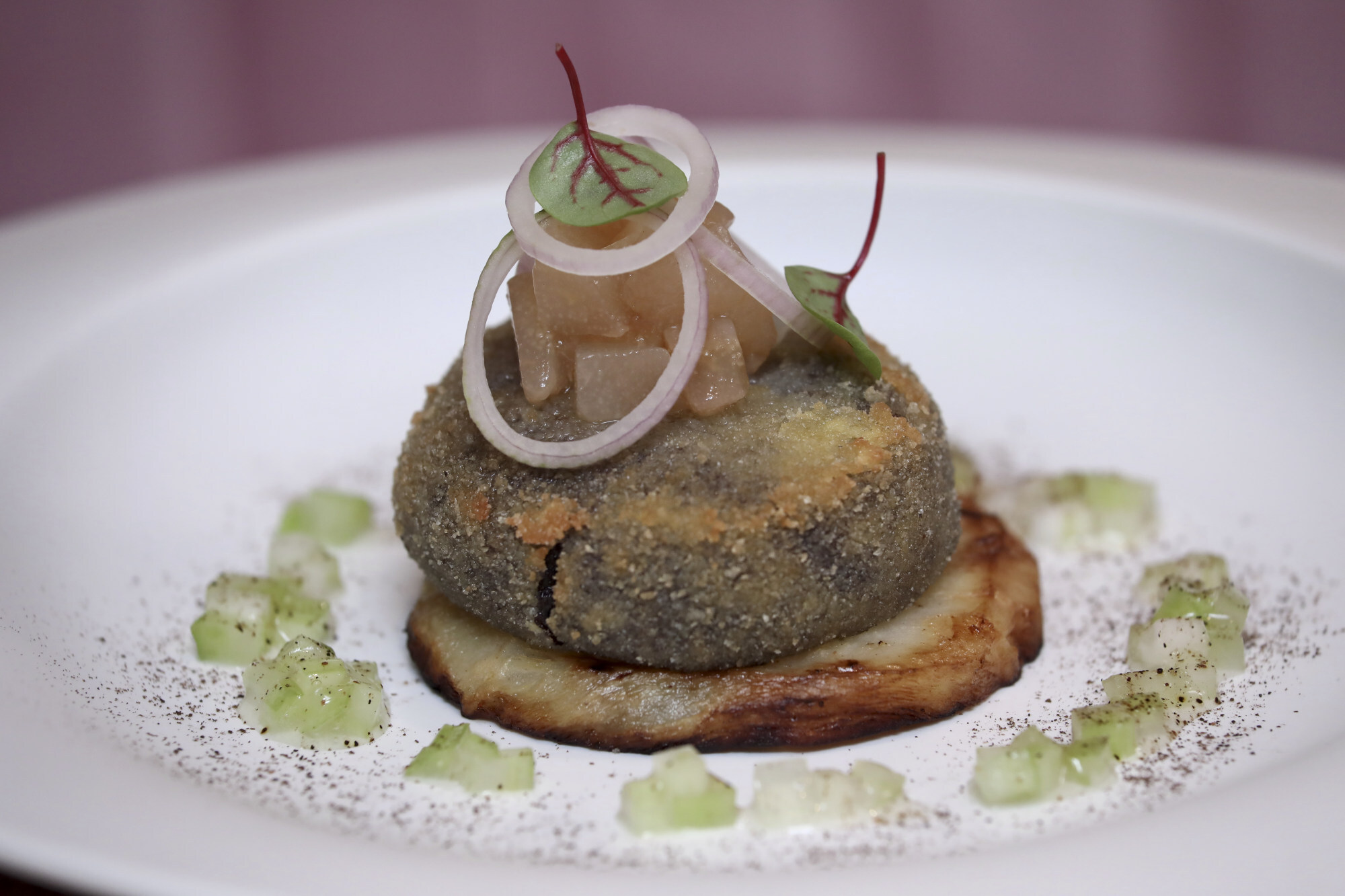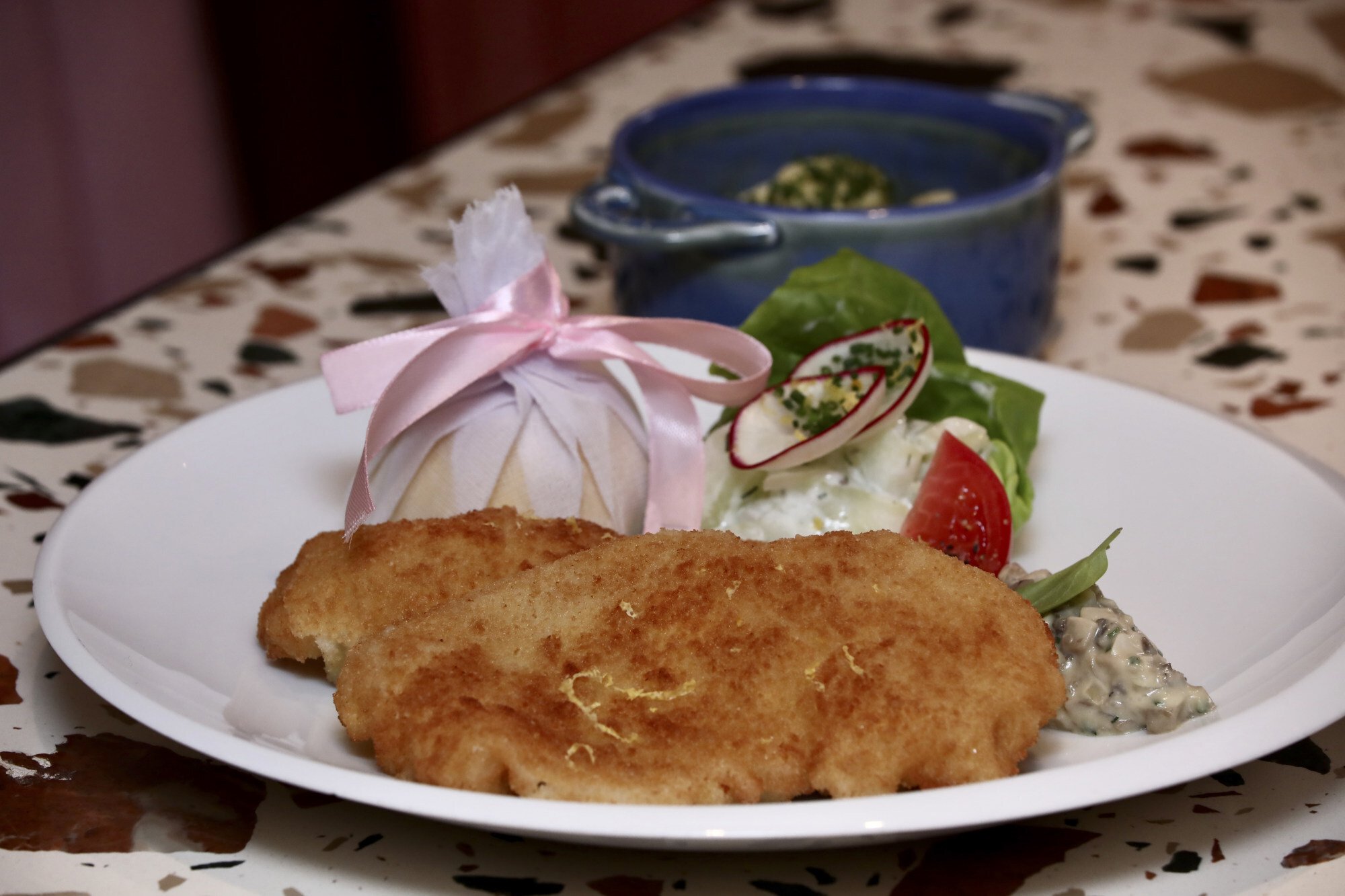 My guest practically inhaled his veal schnitzel (HK$395), a dish from the specials menu. He cut off one bite for me to taste, then went quiet. When I was about halfway through with my own dish, I looked up to see him putting the last bite of tender, lightly breaded meat into his mouth.
I was perfectly happy with my main course of Königsberger klopse with langoustine tails and caper sauce (HK$458). The huge, succulent, sweet langoustine tails almost stole the show, but the meatballs were also good. The caper sauce was excellent – creamy, light and perfectly smooth.
The dessert selection is as brief as the savoury menu, but I had eyes for only one item: apple vanilla tarte Tatin (HK$128). I prefer the apples a little softer and more caramelised, but the tart was beautiful, with delicate puff pastry and a light crème Anglaise.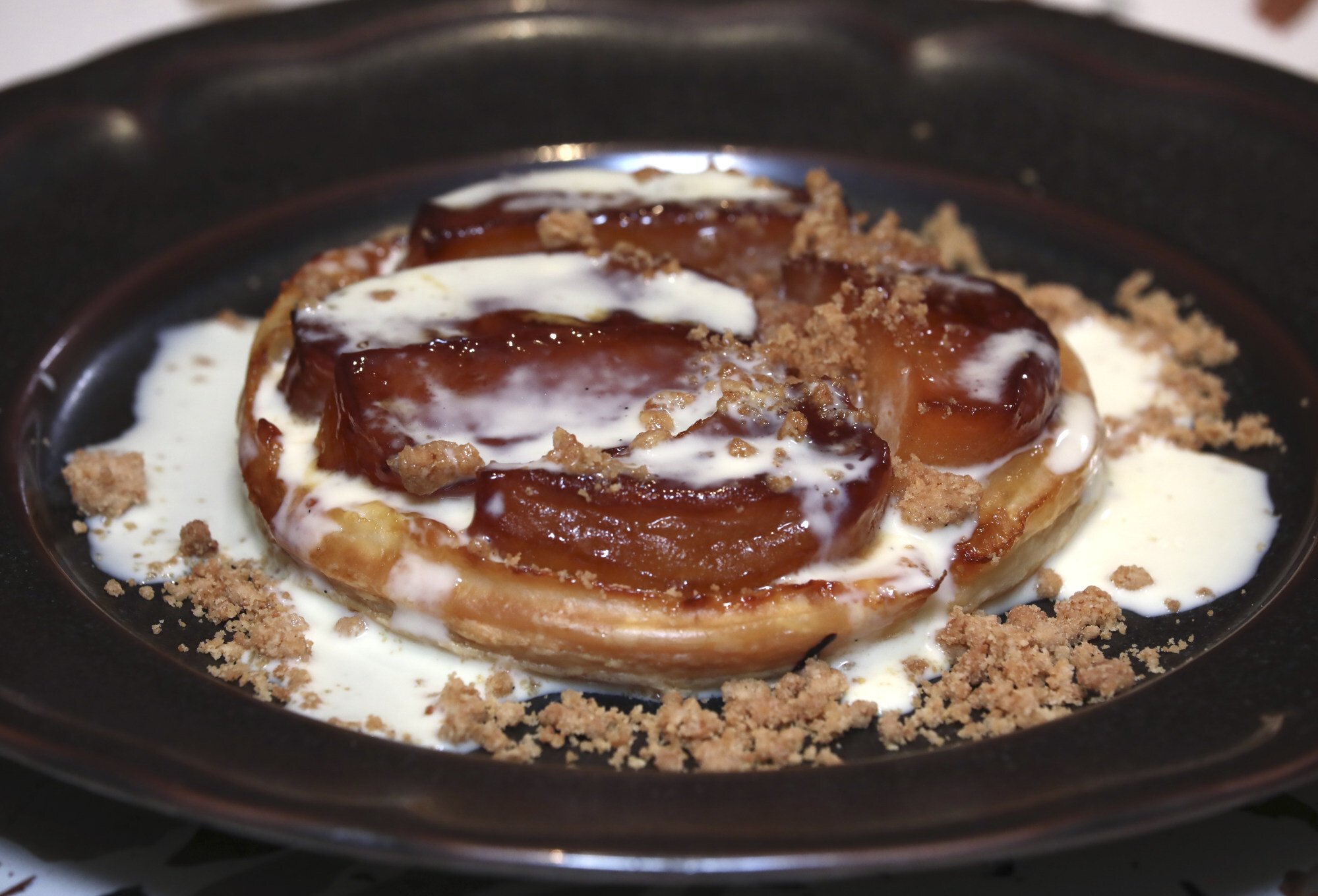 Margo, 9 Queen's Road Central, tel: 2130 7731. About HK$780 per person without drinks or the service charge.